May 13
28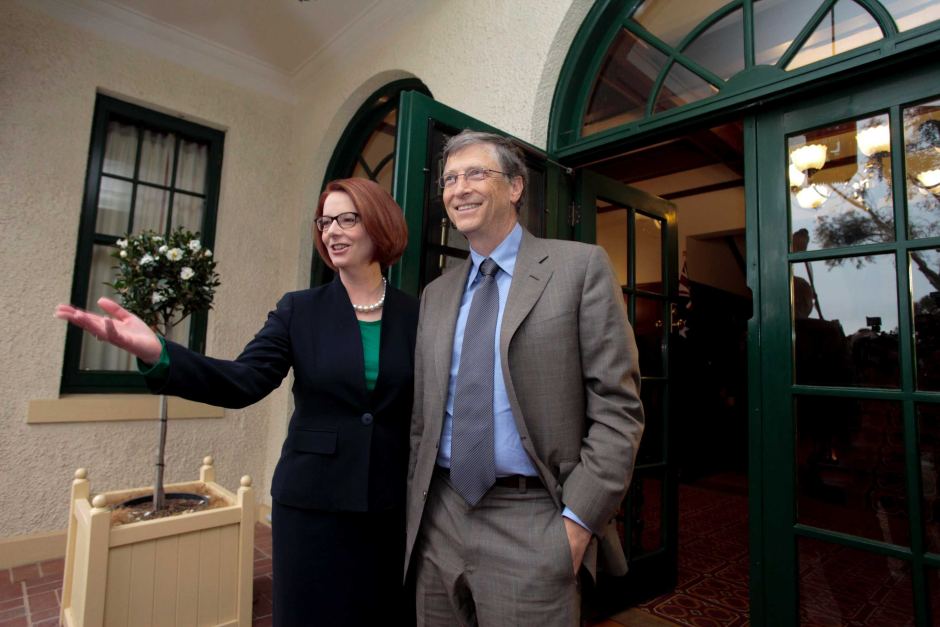 Prime Minister Julia Gillard and Bill Gates at the Lodge 28th May 2013
Prime Minister Julia Gillard and Foreign Minister Bob Carr today announced further funding to help eradicate polio – a debilitating disease that continues to strike the world's most vulnerable people, especially children.
Australia will provide $80 million over four years from 2015 to 2018 to help finish the job and achieve worldwide polio eradication.
It was Australia's Sir Clem Renouf who, as President of Rotary International in 1978 and 1979, led the international campaign to vaccinate every child against polio. As a result of these early efforts by Rotary, the global community came together in 1988 to launch the
Global Polio Eradication Initiative.
Shortly before addressing the National Press Club, 
Mr Gates met with Prime Minister Julia Gillard at the Lodge
where he lobbied for an increase to Australia's $5 billion overseas aid budget.
The Bill and Melinda Gates Foundation is contributing $US1.8 billion to help eradicate polio.
The Government's announcement brings its total funding for the Global Polio Eradication Initiative to $130 million.