Graphics by Debbie Vance from Canada
MEETINGS OF JUNE 2023
Meeting of Monday June 5th 
Tonight President Paul welcomed 21 members and many guests which included Marilyn Jennings, Maureen Hulsman, Leo de Kroo and his wife Marianne, Maree Jennings, Sharon Miles, Vicki Langtry, Lorraine Hamilton, Mick O' Brien and our guest speaker, Alex Manley from SolarWise in Wagga Wagga. 
Paul announced that Professor Leslie Weston has been elected a Fellow of the Australian Academy of Science.  
The Academy's Fellows
Fellows of the Australian Academy of Science are among the Nation's most distinguished scientists, elected by their peers for ground-breaking research and contributions that have had clear impact. Each year the Academy may elect up to 20 new Fellows by 'Ordinary Election' and up to four additional Fellows by 'Special Election'. From 1954 to 2023, there have been 915 Fellows elected to the Academy.
Professor
Leslie Weston
FAAS
Elected in 2023
Charles Sturt University
New South Wales, Australia
Guest speaker Alex Manley was introduced by Grahame Miles.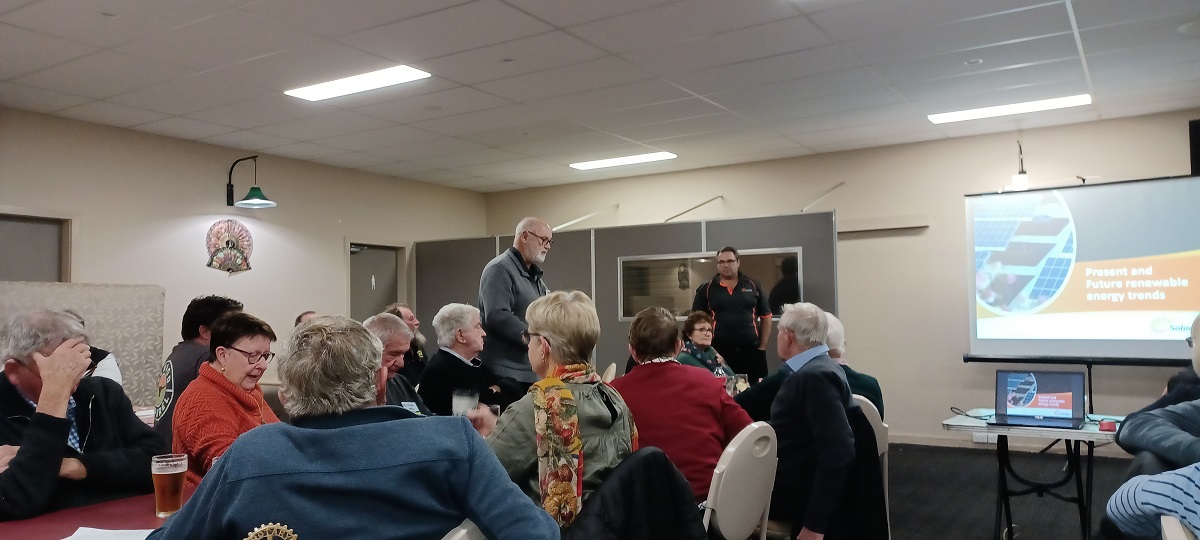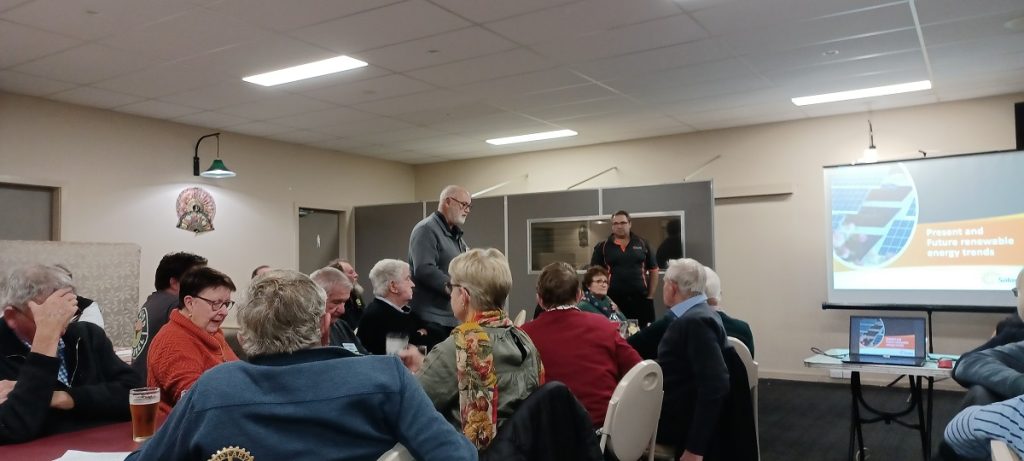 Alex spoke passionately about the future of our energy supply in Australia.  Alex illustrated what he believes to be the Big Energy Revolution happening right now.
Oil and gas are on the way out.
Solar is surpassing all other energy supplies.
We as a nation are weaning off fossil fuels.
This decade 50% of our energy needs will come from our roofs.
The SUN has abundant energy!
BTW 86% of Kenya's energy comes from thermal, solar and wind.
Paul Weston thanked Alex for his talk.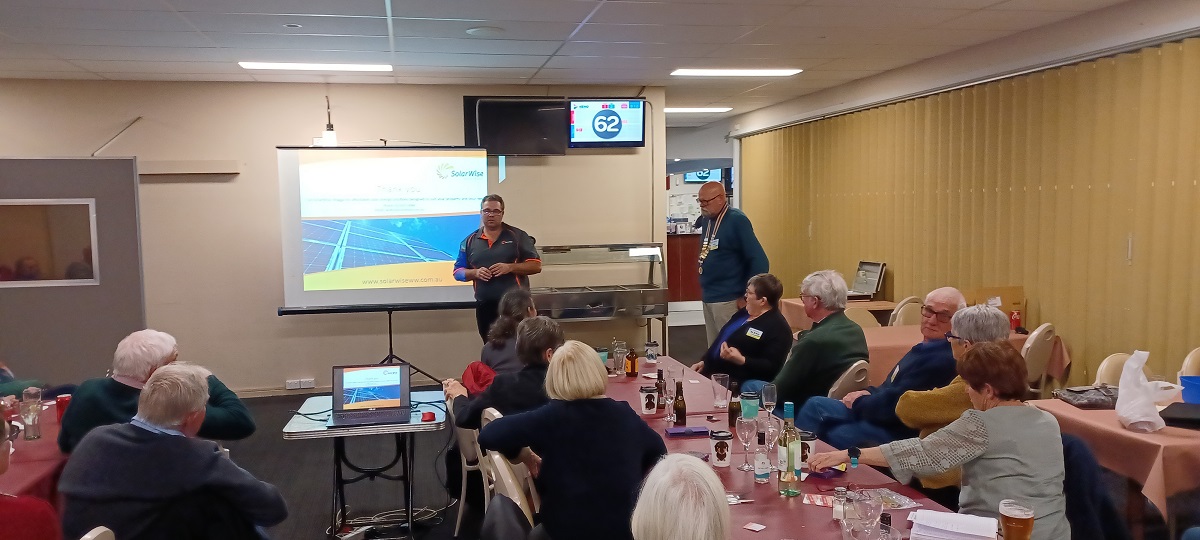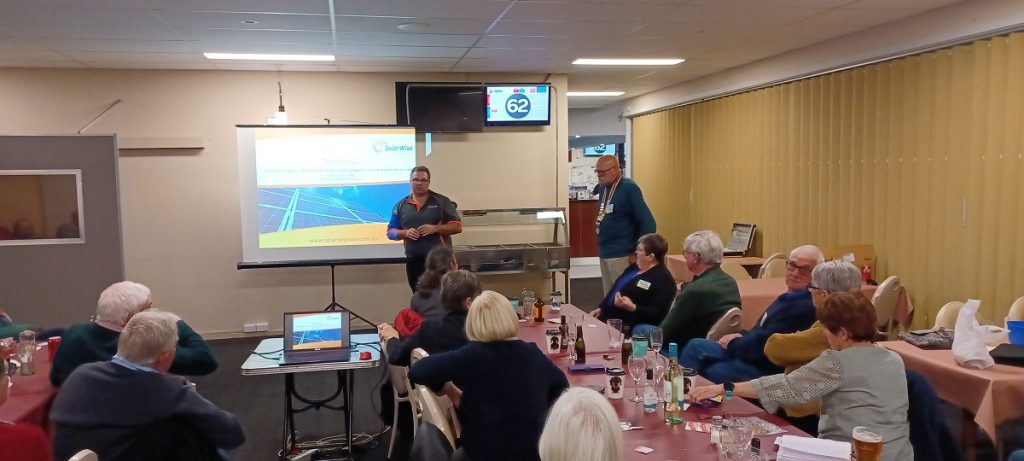 Monday June 12th – No Meeting (King's Birthday)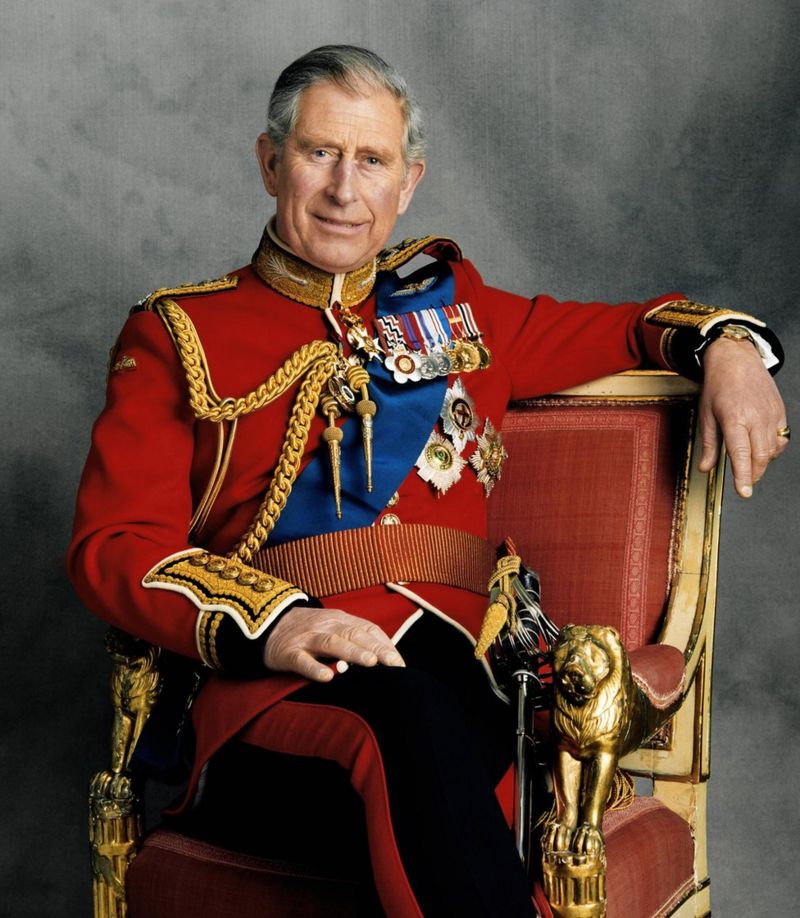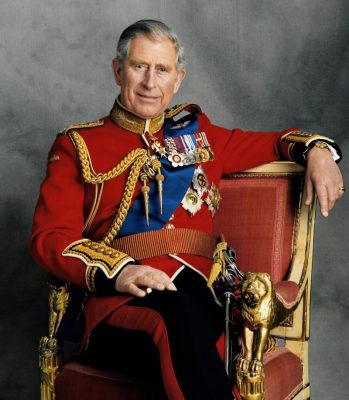 Picture Getty Images
Meeting of Monday June 19th 
Tonight was the 4th Club Assembly for 2022-2023.  President Paul welcomed 23 members to the meeting and excellent rollup for a club assembly.  This meeting followed the last board meeting for 2022-2023.
However before PE John Bond Chaired the assembly we conducted a few matters of general business including:
Dick Jennings spoke on the plight of the Hey family from Ganmain.
Dick Jennings recently visited the Ganmain Bakery and found out about the Hey twins from Ganmain.  The Ganmain Bakery had organised a hamper to raise money for the continued costs that these twins face in the future.
Their grandmother has a GoFundMe page up and running as well.
Dick had recommended that the Board approve a donation to the Hey family, (amount to be decided by the Board), to support their ongoing costs for treatment in Canberra for these children.  The Board agreed to donate $500 to the Hey family.
Daryl Breust reported on the collection at the football for the Hunter Valley bus tragedy.  Daryl, Lexi and Mary collected $794.90 during half time.
Mary Potts asked if any members would like to order a Rotary shirt with our logos embroidered in Temora.  There are two choices, a polo or a dress shirt.  Please contact Mary to order your shirts.
Paul asked for members to send in their attendance for our changeover on Monday July 4th asap.
Henk Hulsman, Chair of the CRC 2023 Telephone Book committee, outlined the recent committee report that was accepted by the board.  This report is available if any member needs a copy (sent with the board minutes).
JJG pointed out that we still do not have a President for 2024-2025 nor a Service Projects Director.
CLUB ASSEMBLY REPORT
PE John Bond then outlined his plans and goals for the upcoming Rotary year 2023-2024 among the items John listed included:
The CRC 2023 Telephone  Book.  Once we have a sustainable number of entries for the 2023 CRCTB then we will proceed with getting advertisers.
The Gears & Beers weekend to support Wollundry RC in the annual event.  A Chair and a committee is needed for this event as Daryl Breust will not be in Coolamon at the time the date is Sunday the 1st October 2023.
John would like to see some joint meetings with neighbouring Rotary clubs.
Support the next Open Garden Days probable to be held in October 2024.  these days require a lot of planning well ahead of the date set.
Catering look at NYE and supporting the Trotting Club.
Support our D9705 Environment Envoy Adrian Lindner with some projects such as community gardens, Landcare and Birdlife habitat.
John asked all members present to bring further ideas to his attention.
John concluded that he will not be an autocratic president and encouraged all members to go through the chair with an open mind.
The meeting concluded with a very spirited fines session led by S@A Garth Perkin and Corporal Dick Jennings. The fines will go towards the RAWCS Bus Tragedy appeal for the Singleton RC.  The raffle was won by Alex Thompson.
Meeting of Monday June 26th 
Tonight was the last ordinary meeting for the 2022-2023 Rotary year.  President Paul welcomed 5 guests and 23 members.  Among our guests were Jann Nulty, Marilyn Jennings, Jeanette Campbell and Jamie Campbell.
Daryl advised the meeting that David Byfield form Wollundry said that Phil McIntosh will be back in early July and that they will probably visit us to discuss the next Gears and Beers weekend.
Scott Mudd is going to the Narrandera Changeover dinner.  Garth Perkin attended the Temora changeover and both Garth and JJG will attend WW Sunrise tomorrow night.  Garth is attending as many clubs in his role as D9705 Area 3 Governor.
Junee RC asked us to promote their upcoming changeover dinner to be held on Sunday 9th July from 12 midday.
Paul wanted to know where the nearest defibrillator was located in Ganmain following an incident over the weekend at the showgrounds.  The bakery has one and there are a few in Ganmain.
Bear Brian Pattison left some DVDs for members to take home.
The upcoming CRC changeover was discussed and Henk, Albert, JJG, Alex, Paul and Leslie all volunteered to help set up the room on Monday afternoon.  John Bond and Paul will organise the deserts.
As well we discussed the presentation of cheques.
Daryl Breust accepted the position of MC for the evening.
Paul will prepare the programme and the president's report.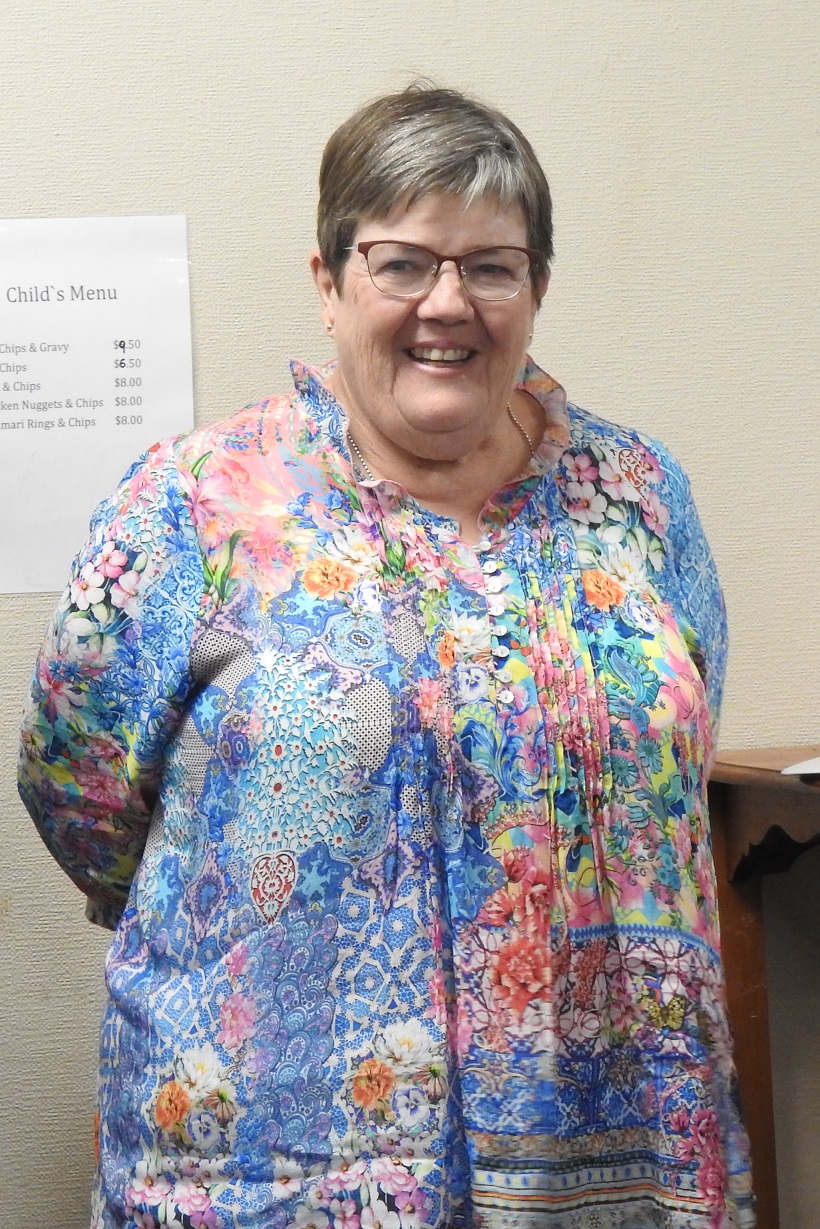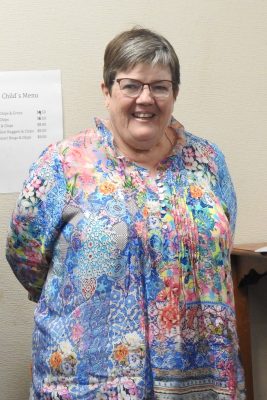 Tonight Lexi Furner prepared and presented a short history of her family and how they came to Australia.  It was a very interesting talk on Lexi and some of her ancestors.
There was so much wonderful information that I have compiled it in bullet form to be brief.
In 12 generations there are an accumulated 4,094 ancestors by the 9th great grandparents.
On Lexi's Mothers side this goes back to the First Fleet and HMS Prince of Wales in 1788: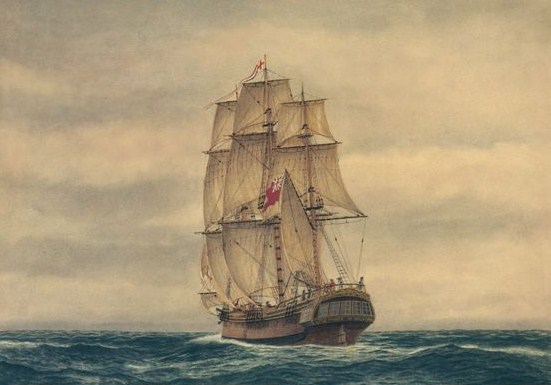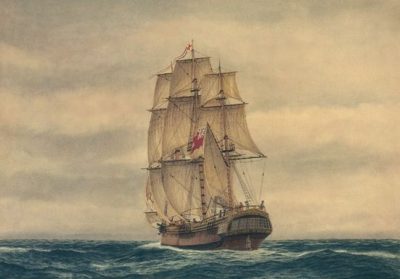 Lexi's Father's side left Germany in 1864 escaping the Kaiser at that time.  He arrived in Two Fold Bay in 1865 where cholera broke out on board ship 66 women men and children died.  63 survived the journey and were anchored in Quarantine Bay.  From here Lexi's Dad walked 80 miles to Kamarooka where eventually started farming.
Lexi was born in the late 60s and has 2 younger sisters.  Lexi led an idyllic life on their parents dairy farm in the Bega Valley where Lexi attended Sunday School at Kamarooka as well as attending Bega High School.  
Lexi met her future husband Ivan Furner through some of her Bega cousins and they had five daughters.
In 1977 Lexi left the Bega Valley for the Riverina where they have been since.

(Editor's note: there were too many anecdotes to include here) 
Paul thanked Lexi for her life story and we all wished Lexi well as a member of our club.
We had news that Neil Munro is in Intensive care in Wagga and will be flown to Sydney.  Our thoughts, prayers and best wishes got to Neil for a speedy recovery.  Thinking of you Neil.
S@A Garth and his faithful corporal then conducted a very amusing fines session and as always no one was spared.
DIARY
N.B. You are always welcome to bring guests to most of our meetings, just advise Ian Jennings if you want to bring a guest along when you respond to the weekly dinner roll call!
*Monday July 3rd – CRC 52nd Changeover Dinner. Coolamon Sport & Rec Club, 6.30 for 7 pm.
Monday July 10th – First Meeting for 23-24. Coolamon Sport & Rec Club, 6.30 for 7 pm.
*Monday July 17th – Area 3 Governor Garth Perkin.  Coolamon Sport & Rec Club, 6.30 for 7 pm.
Friday 20th-Sunday 22nd October – Rotary District 9705 Annual Conference. Queanbeyan. 
* Partner's night
JUST FOR LAUGHS
N.B.  ALL of the above images were obtained from Facebook
THE PUZZLER
Answers to the last puzzlers:
Easier one: Regardless of its dimensions, once a hole is dug there is no dirt in it.
Harder one: If your uncle's sister is not your aunt, she must be your mother.
This month's puzzlers: 
Wordy one: Which word in the dictionary is always spelled incorrectly?
Mathy one: Garth has 53 socks in his drawer: 21 identical blue, 15 identical black and 17 identical red. The lights are out and Garth is completely in the dark. How many socks must Garth take out to make 100 percent certain he has at least one pair of black socks?
1.  ROTARY NEWS ROTARY INTERNATIONAL CONVENTION 2023 MELBOURNE
Melbourne 2023 has come and gone with some 15,000+ delegates.  Here are some highlights from the RI Convention.  By all accounts from some Rotarians from our D9705 who attended it was an inspirational convention. Personally I have attended 7 RICONS to date.  Indeed all were inspirational especially the 2005 Chicago RICON with 42,000+ delegates, this convention was an eye opener for me.
Here are some photos of the 2023 Melbourne RICON courtesy of My Rotary.org


2. MUNA (Model United Nations Assembly).
The Rotary Club of Canberra Sunrise is once again, facilitating the National Model United Nations Assembly in the Senate Chamber of the Museum of Australian Democracy (MoAD, or old Parliament House), from 12 – 13 August 2023. 
The objective of a Rotary MUNA in Australia is to involve secondary school students in a hands-on experience of a UN-style conference and through that experience to increase the students' sense of international understanding and goodwill, one of the primary goals of Rotary International. Rotary believes that it is through our youth that hopefully we can look forward to increased world peace. All students participating in the Assembly are encouraged to dress in the national costume of the country they are representing for the Assembly deliberations.
MUNA was first introduced to Rotary in Australia at Lake Cargelligo, NSW in 1980 and the concept was then passed on to the Forbes Rotary Club in 1984. Since then, MUNA has spread throughout most districts of Australia, New Zealand and Papua New Guinea. In 1989, the then President of Rotary International, Royce Abbey placed MUNA on the World Youth Activities Committee Agenda for Rotary and similar sessions are now held in many countries. 
In 1997, the Rotary Club of Canberra Sunrise took up the challenge to organise a National MUNA Conference, which attracted teams from many parts of Australia. This year marks the 25th National MUNA organised in Canberra by the Rotary Club of Canberra Sunrise (there were no MUNAs in 2020, 2021 due COVID-19 restrictions).
There is also an opportunity on the evening of 11 August at the accommodation centre at Canberra Park Resort, for delegates to discuss the resolutions to be debated, to identify speaker teams for and against each resolution, to meet other teams in their bloc, and to and develop the bloc identity and strategies for the debate.
All participants will be individually presented with a certificate. There are also prizes for winning teams. Adjudicators will determine the teams with the best overall performances. The top three teams identified will receive a prize. The Adjudicators may also award Highly Commended prizes.
An award, the Totenhofer Peace Prize, is awarded to the team which makes the greatest contribution in the debate for world peace.
This year, we are expecting around 20 teams from around the nation to participate in MUNA 2023, but registrations for teams wishing to compete are still open and enquiries can be made by emailing [email protected]
We are always on the lookout for Rotarians who may like to help out on the weekend, and in particular, are still yet to complete the roster for "runners" – the passers of diplomatic notes during the debates. If you're interested, please drop a line to [email protected]
Greg Hood AO
+61 418 123 145
PO Box 5019
University of Canberra
ACT 2617
July is Rotary Maternal and Child Health Month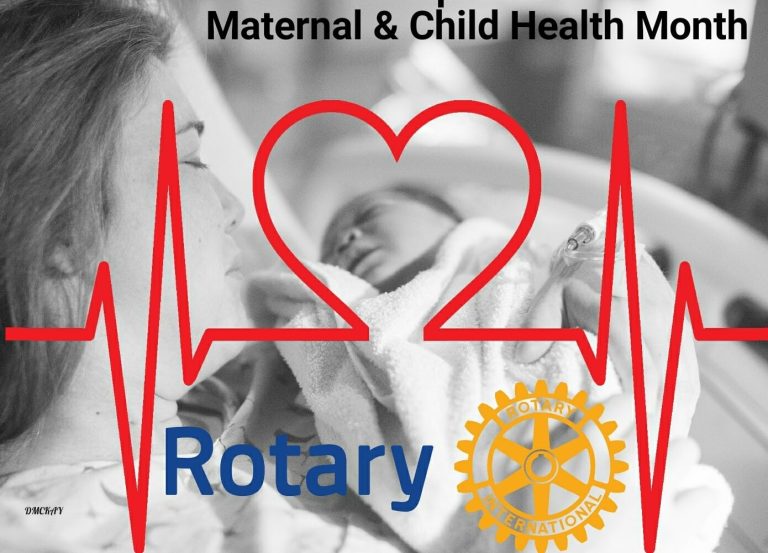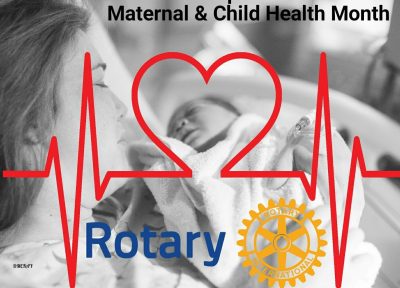 Graphics by Debbie Vance from Canada
ROTARY CLUB OF COOLAMON Inc. 2023-24
Chartered March 3rd, 1971; Sponsoring Club Narrandera Rotary Club
President: John Bond
President-Elect 2024-2025: Adrian Lindner
Secretary: Paul Weston
Treasurer: Mary Potts
Membership Director: Leslie Weston
Service Projects Director:  VACANT
Youth Services Director: Scott Mudd
Club Admin Director:  Henk Hulsman
Public Image Director: Grahame Miles
Sergeant @ Arms: Dick Jennings
Immediate Past President and Vice-President: Paul Weston
Bulletin Editors: Paul Weston and John Glassford
Webmaster: John Glassford