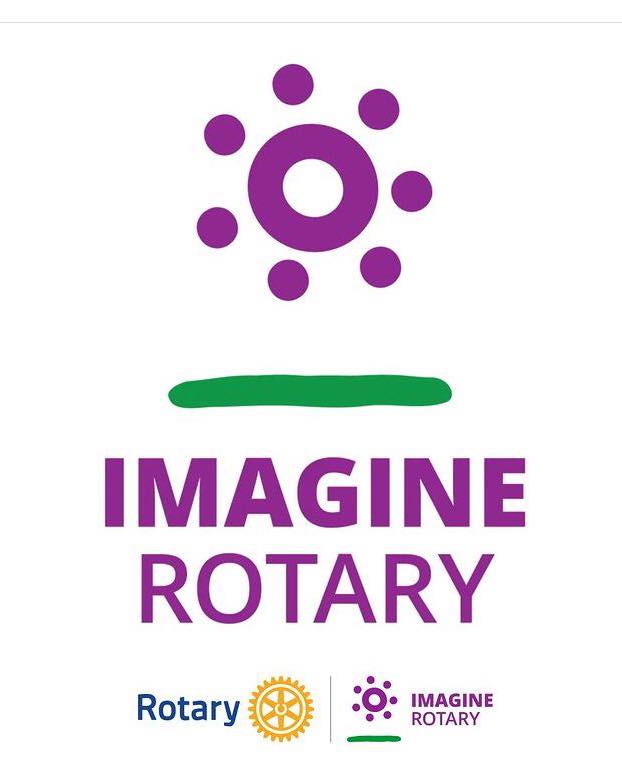 MEETINGS OF APRIL 2023
The meetings on Monday April 3rd and the 24th were fellowship meetings and we had a good rollup on both occasions.  Monday April 10th was Easter Monday.
Click on the link below for the full Monday meeting report sent on the 19th of April:
HOWEVER:
For the Southern Sports Academy Wagga Wagga weekend, Anne Rzeszkowski helped organise volunteers from our club to work on their canteen on Sunday April 23rd.  Our thanks to Barry, Ian, Bear, Anne, Mary, Lexi, Henk, Marilyn, Vicki, Maureen, Garth, Adrian and Wendy.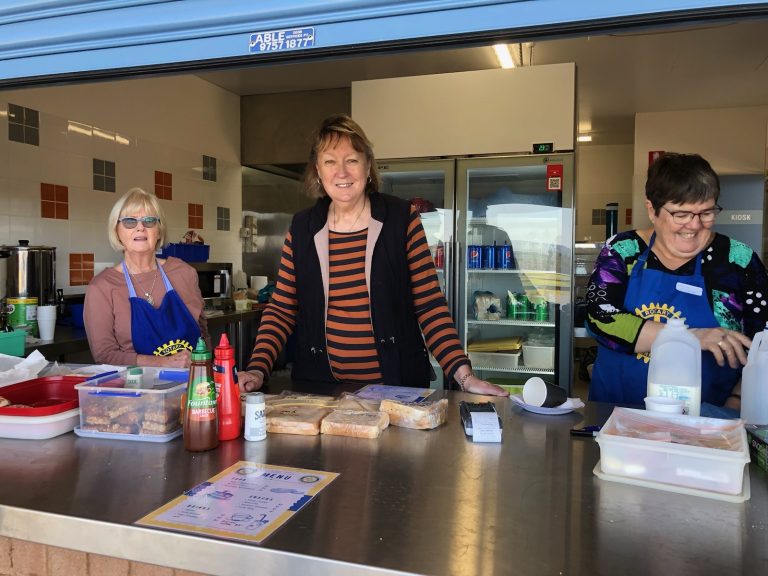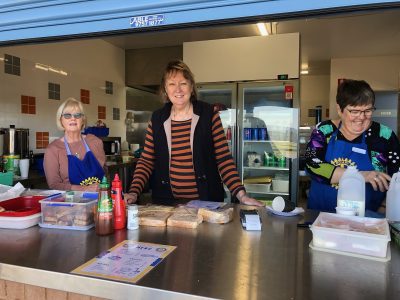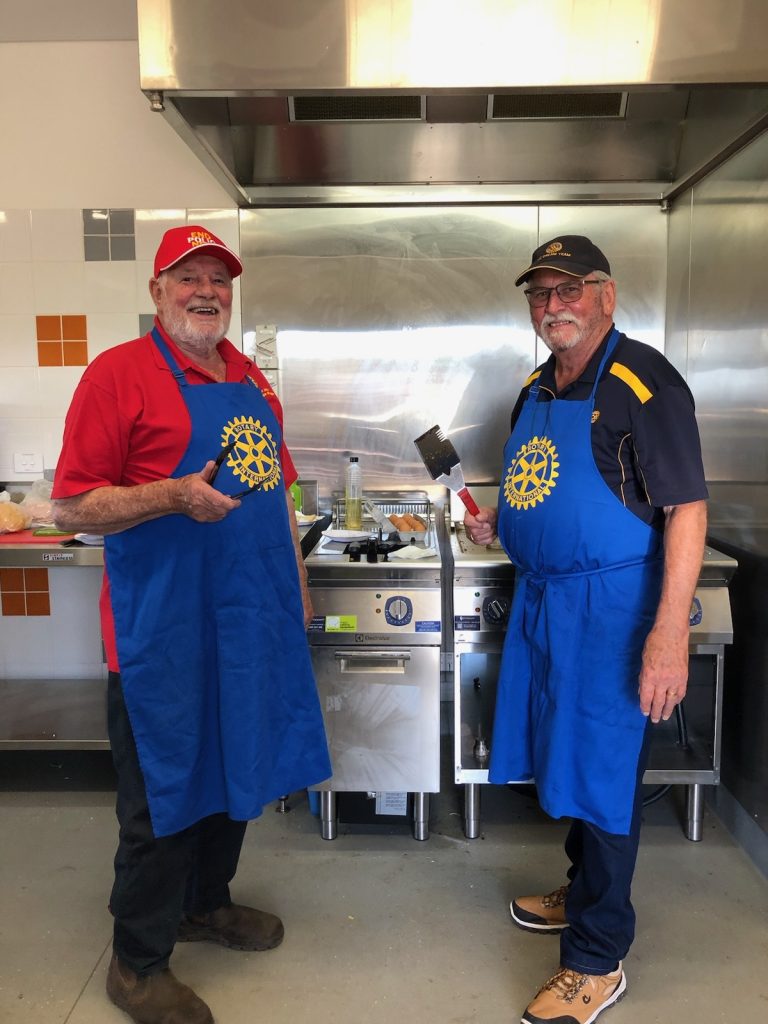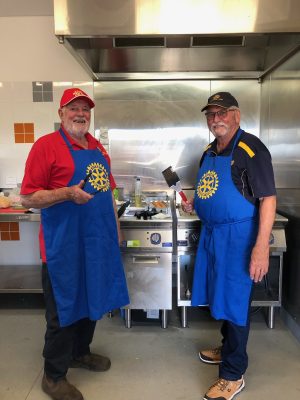 The Regional Academies of Sport (NSW) Incorporated (RASi) network covers each of the points of the compass in NSW. The Vision of RASi is 'To be a collective, efficient and integrated lead organisation for Regional Academies of Sport.'
We received this letter of thanks from Mark Calverley the CEO:
"Good morning all,
I hope you all arrived home safely and will be able to enjoy a well-earned rest over the next couple of days. I just wanted to thank you for the tremendous effort in helping us deliver an amazing Academy Games event over the weekend.
Visiting the venues throughout the weekend I was inundated with people expressing how great the sports were operating, and how much they were enjoying this year's Games.
As you all know, the weekend was just the final showpiece of a lot of hard work, planning and teamwork. Without all your dedicated efforts, this event would not be possible, so I just wanted to send you a massive thank you from all the team at SSA for helping us raise the bar in our second year as host.
As the dust settles, a survey will be sent out in the next short period, we would love your feedback so that we can make the 2024 Your Local Club Academy Games bigger and better".
ANZAC DAY 2023
Here are some photos from this ANZAC Day 2023 in Coolamon.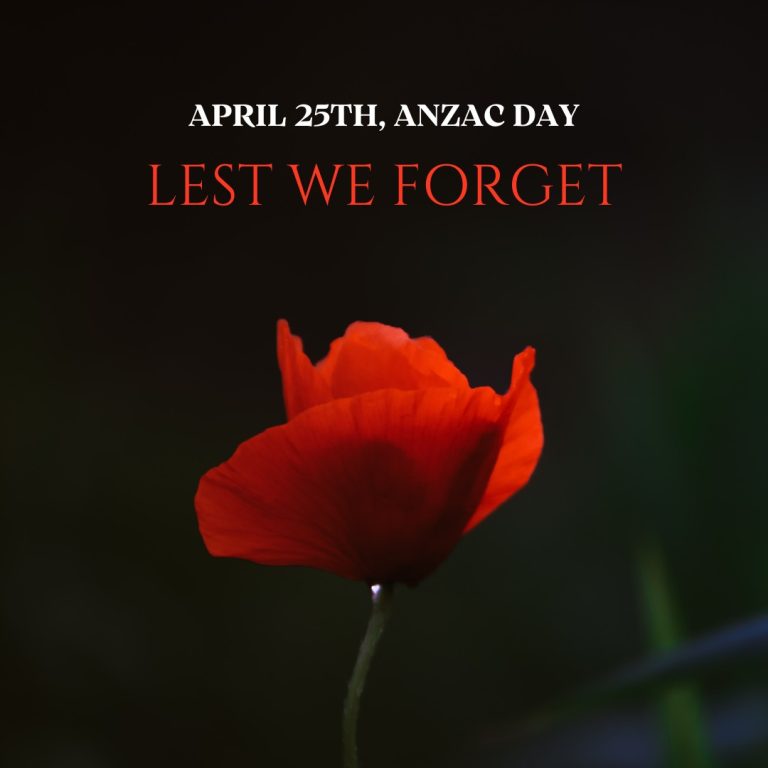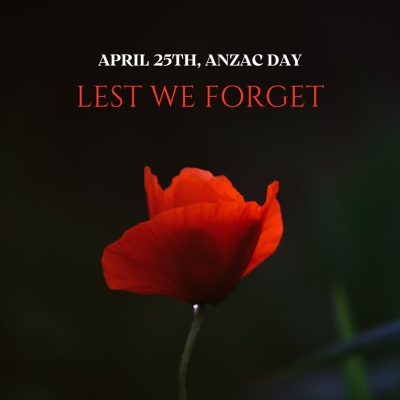 DIARY
N.B. You are always welcome to bring guests to most of our meetings, just advise Ian Jennings if you want to bring a guest along when you respond to the weekly dinner roll call!
Monday May 8th – Regular Meeting. Coolamon Sport & Rec Club, 6.30 for 7 pm.
Tuesday May 9th-Friday May 12th – Road Safety Awareness or RYDA Rotary Youth driver Awareness.  Coolamon Central School will have 23 students on Wednesday 10th May.  VOLUNTEERS NEEDED.
Saturday May 13th – 
Salvation Army
Red Shield Appeal Raffle​.
Coolamon (details TBC).
Saturday to Wednesday 27-31 May — Rotary International Convention. Melbourne, Australia.
*Friday 16th June 2023:  LIONS Coolamon 2023 Changeover Dinner.   $35 per head at the Coolamon Sport & Rec Club, 7.00 for 7.30 pm.  Dress: Jacket & Tie or Ladies Equivalent.  RSVP Email: [email protected].
*Monday July 3rd – CRC 52nd Changeover Dinner. Coolamon Sport & Rec Club, 6.30 for 7 pm.
Friday 20th-Sunday 22nd October – Rotary District 9705 Annual Conference. Queanbeyan.
* Partner's night
JUST FOR LAUGHS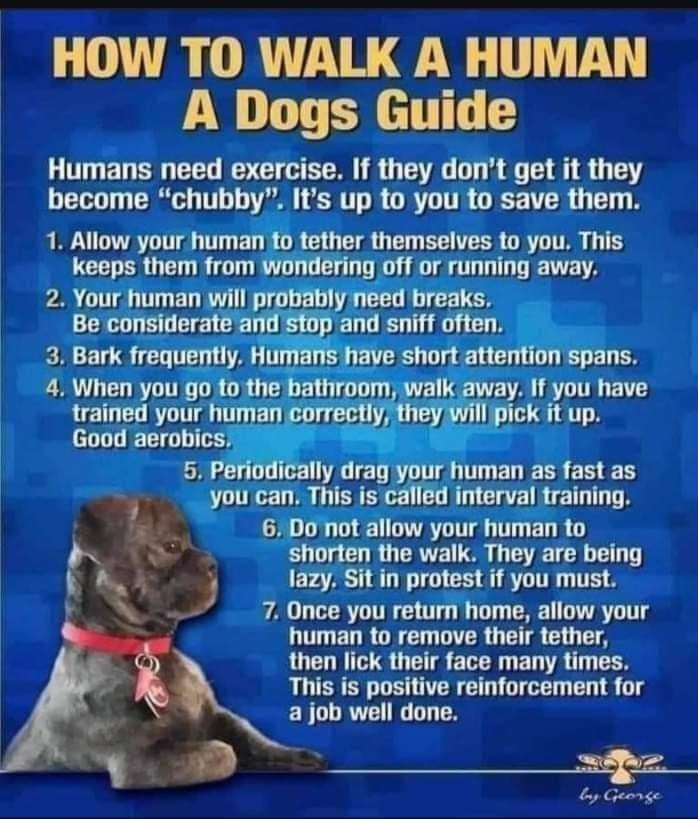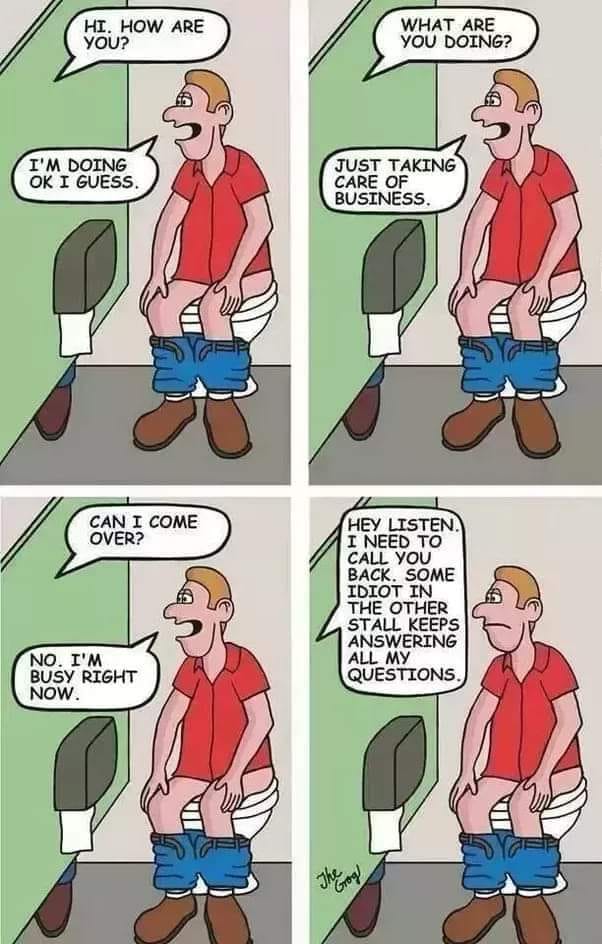 THE PUZZLER
Answers to the last puzzlers:
Easier one: Make the equal sign a not equal sign with a single line through it.
Harder one: Not only does the number 8,549,176,320 contain each of the digits 0 through 9 once (which is not that special!), the digits are arranged in alphabetical order (when spelled out).
This month's puzzlers: This week's puzzlers are in the form of a scavenger hunt of District 9705. These questions were taken in their original or modified form from a D9705 training session. Feel free to consult the D9705 website to find the answers to the questions (in fact, it will be hard to answer most of the questions without doing so!).
Easier one: 1) Who is the District Governor-Elect of D 9705? 2) Who is the Area Governor-Elect of the D9705 area that includes Coolamon? 3) How many Rotary clubs comprise D9705?
Harder one: 1) Which club in D9705 has the most members? 2) Which club in D9705 is furthest north? 3) To what club does Rob Uhl belong? 
ROTARY NEWS
1.  FROM THE APRIL 2016 BULLETIN #38 
"MEETING" MONDAY APRIL 25th. 2016
ANZAC Day 2016.  There was no official meeting today however we did host 11 Americans from District 5610 to a welcome BBQ at the Sports Club.  Thanks to all the hosts who met the team at Wagga Wagga airport.  Thanks also to Lance and Robyn Gillespie for bringing out Norm and Linda who arrived from New Zealand.
Many thanks to Myffy Collette and Bernadette Milne as well as Susan Glassford for the salads.  The BBQ was cooked by Steve Exton and Alex Thompson with the steaks supplied by Henk Hulsman.
There were 15 members present a great role up for ANZAC Day!
Our guests were 11 D 5610 Friendship Exchange team members:
Rtn. Dr. Sandra Christenson, James Shafer RC Downtown Sioux Falls, PDG Nancy Moose and Rtn Roger Moose RC Madison SD, Rtn Larry Janssen and Marcia Janssen RC Brookings, PDG Linda Peterson and Rtn. Norman Peterson RC Rapid City, Rtn. Verl Scheibe and partner Kathy RC Custer, Rtn. Carol Nielsen RC Sioux Falls West.

I have since heard (24th April), that PDG Linda Peterson's husband, Norman, passed away this week.  Norm is seen standing next to PP Wayne Lewis.  Linda is the lady with the long blonde hair.  I have sent Linda our sincere condolences.
2.  DISTRICT 9705 CONFERENCE 2023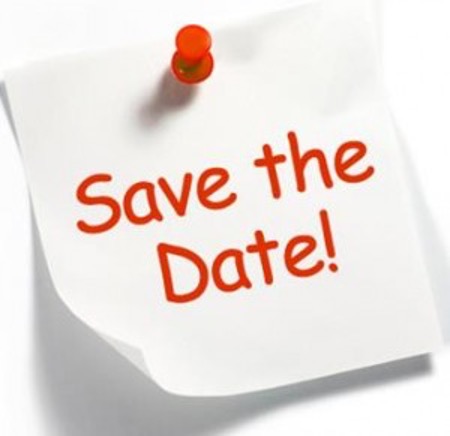 DISTRICT 9705 ANNUAL CONFERENCE
20-22 OCTOBER 2023
WE HOPE YOU CAN JOIN US AT THIS YEAR'S ANNUAL ROTARY DISTRICT 9705 CONFERENCE AT THE BICENTENNIAL HALL IN BEAUTIFUL QUEANBEYAN
MORE DETAILS TO BE RELEASED IN THE COMING WEEKS.
May is Rotary's Youth Service Month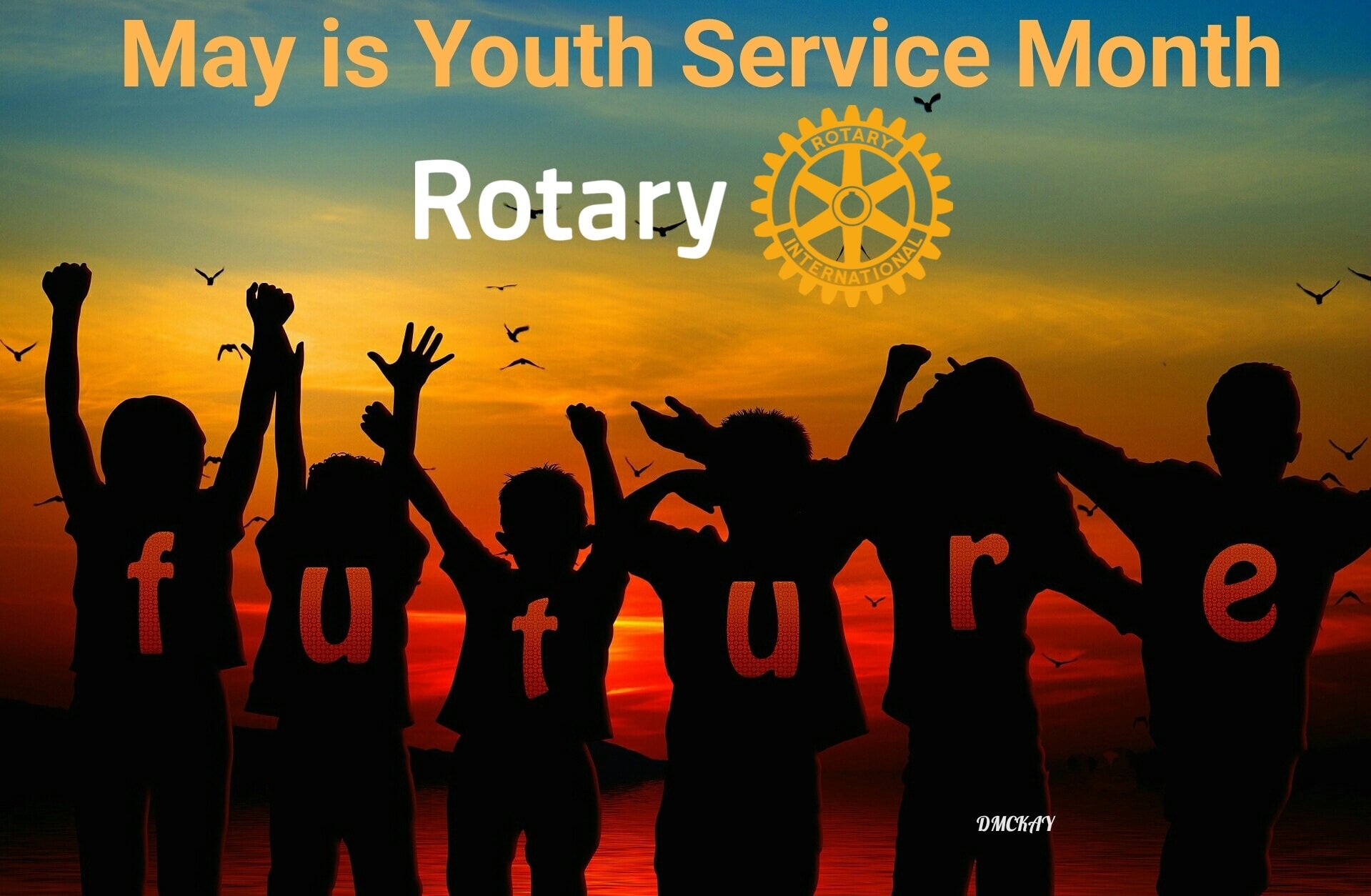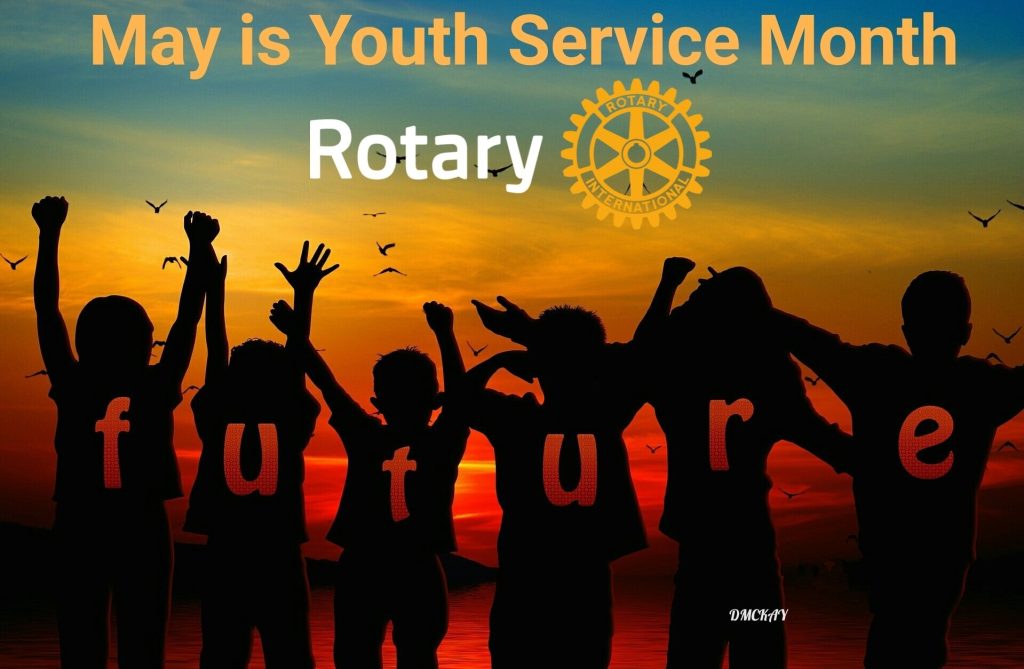 Graphics by Debbie Vance from Canada
ROTARY CLUB OF COOLAMON Inc. 2022-23
Chartered March 3rd, 1971; Sponsoring Club Narrandera Rotary Club
President: Paul Weston
President-Elect 2023-2024: John Bond
Secretary: John Glassford
Treasurer: Mary Potts
Membership Director: John Nulty
Service Projects Director:  John Bond
Youth Services Director:

Anne Rzeszkowski

Club Admin Director:  Henk Hulsman
Public Image Director: Grahame Miles
Sergeant @ Arms: Garth Perkin
Immediate Past President and Vice-President: Albert Suidgeest
Bulletin Editors: Paul Weston and John Glassford
Webmaster: John Glassford