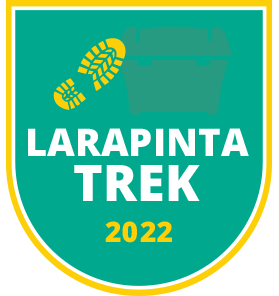 About this adventure
As part of ShelterBox Larapinta 2022, over seven days, you'll follow well-worn yet timeless red dirt tracks along the slopes of the West MacDonnell Ranges, immersed in the rich history of Australia's First Peoples.
Beside winding rivers, across open plains, to the summit of Mount Sonder and into the shaded Ormiston Gorge – by day, you'll conquer one of the world's premier desert treks, enjoying breath taking historic landscapes made famous by Albert Namatjira's paintings.
At night, you'll camp under inky black skies filled with silver stars and fall asleep to the nocturnal sounds of the desert, inspired by the difference you're making to the lives of families impacted by disaster and conflict
Three of our members Mary Potts, Don Dyce and Garth Perkin undertook this adventure to raise funds for ShelterBox for their Ukraine appeal.
Raising funds for ShelterBox with events such as the Larapinta Trek in the Northern Territory: