Coolamon Rotary Bulletin for the Month of September
The weekly bulletins published below click on the link:
Meeting of Monday 25th September 2023
President John Bond welcomed 20 members and one past member, in Bernadette Milne, (so good to see Bernie), to the meeting, another good roll up of members.  Maintaining this level of attendance every week is a great sign of the health of our club.
There was not a lot of business discussed tonight and some of the items included:
CRCTB 2023 so far we only have 8 of the 18 x 4 pages of the 2018 entries returned form those members that took them home, of which 2 of the 8 have not been phoned as yet.  On Monday 9th meeting we will have an update of the returns to date.  It is important for future charity giving by our club, that we get this all done in the next few weeks.
Albert  Suidgeest advised the meeting that there was a possibility of one garden owner agreeing to have their garden available for next October's Open Garden Day.  Albert encouraged all of us to come up with potential gardens as soon as possible, as it takes 12 months of planning and work to make this happen.
Howard Atkinson had a story or two to tell on his meetings with Tim Fischer in the past, or two minute Tim, as he was known. Did you know that Tim Fischer used to read his 2 minutes from a piece of paper that Tim had hidden in his hat?
Albert then held an information session for the upcoming Gears and Bears Festival.  This included a map that Albert had prepared, which made it easy for the marshals to locate their positions on Sunday morning. In all Albert gave a concise outline in great detail of what we are expected to do.
Gary Truscott and Barry Langtry will be giving their talk on their lives.  Barry on the 9th October and Gary on the 16th of October.
John G advised the members present of his 20 years since being introduced to Rotary by Grahame Miles and being inducted on September 28th 2003.
Another good night of friendship and fun concluded with the fines session by "one crutch", Dick Jennings our S@A, who did a great job of collecting fines and we did like the fine on Albert for giving Dick a sterile potato for the potato growing competition.
The raffles were won by Grahame 1st prize with prizes won by John G, Bear, Albert and Mary these included some lovely home made salts and garnishes by Lexi, lemons and eggs were other prizes.
GEARS AND BEERS FESTIVAL 
Gears and Beers with the Dirty 130 arriving at Dead Camel's Lane Sunday October 1st.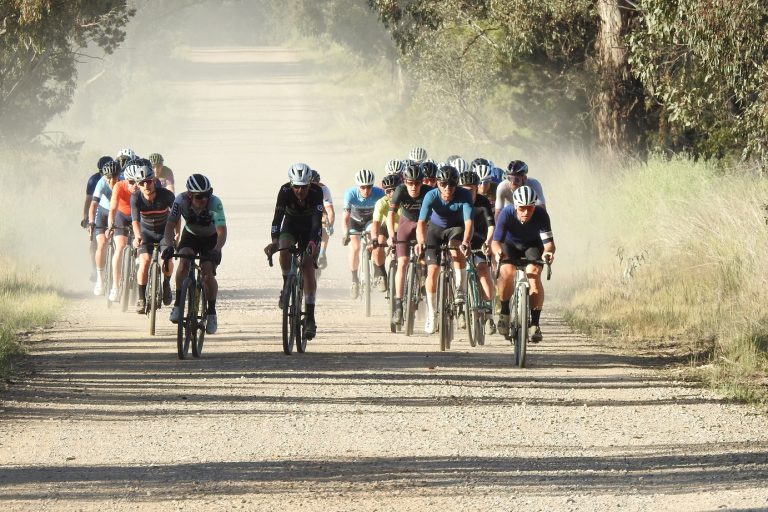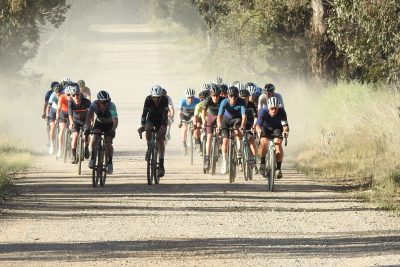 More photos in a pictorial below in Rotary News.
DIARY
N.B. You are always welcome to bring guests to most of our meetings, just advise Ian Jennings if you want to bring a guest along when you respond to the weekly dinner roll call!
Monday 2nd October – NO Meeting:   October Labour Day weekend public holiday.
Saturday 7th October and Sunday 8th October – Volunteers needed see Mary Potts for the:
*Monday 9th October – Member's Talk Barry Langtry:  Coolamon Sport & Rec Club, 6.30 for 7 pm.
Thursday 14th and Friday 15th October CRC Street Raffle at Foodworks.
*Monday 16th October – Member's Talk Gary Truscott:  Coolamon Sport & Rec Club, 6.30 for 7 pm.
Friday 20th-Sunday 22nd October – Rotary District 9705 Annual Conference. Queanbeyan.
Saturday 21st of October Country Makers Market from 9.00am to 1.00pm.  Catering Van To Be Confirmed and volunteers will be needed.
Saturday 28th-Sunday 29th October Rotary Zone 8 Virtual Conference. (see story in Rotary News below).
Saturday 11th November – Wagga Cycle Club Event:  CRC cater lunch and dinner for cycling
event at Pomegolarna Reserve Wagga Wagga. Volunteers needed.
Monday 20th November CRC Annual General Meeting: Coolamon Sport & Rec Club, 6.30 for 7 pm.
* Partner's night
JUST FOR LAUGHS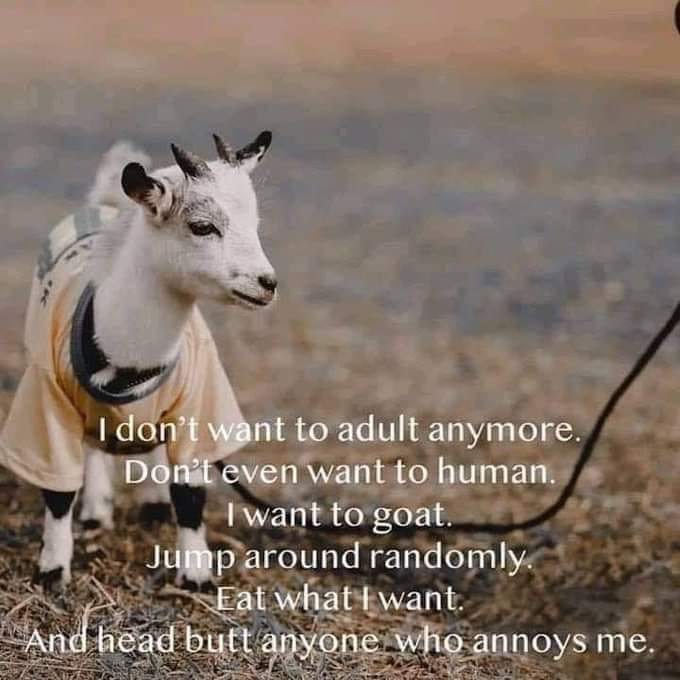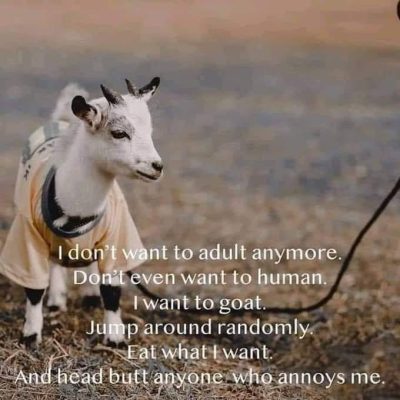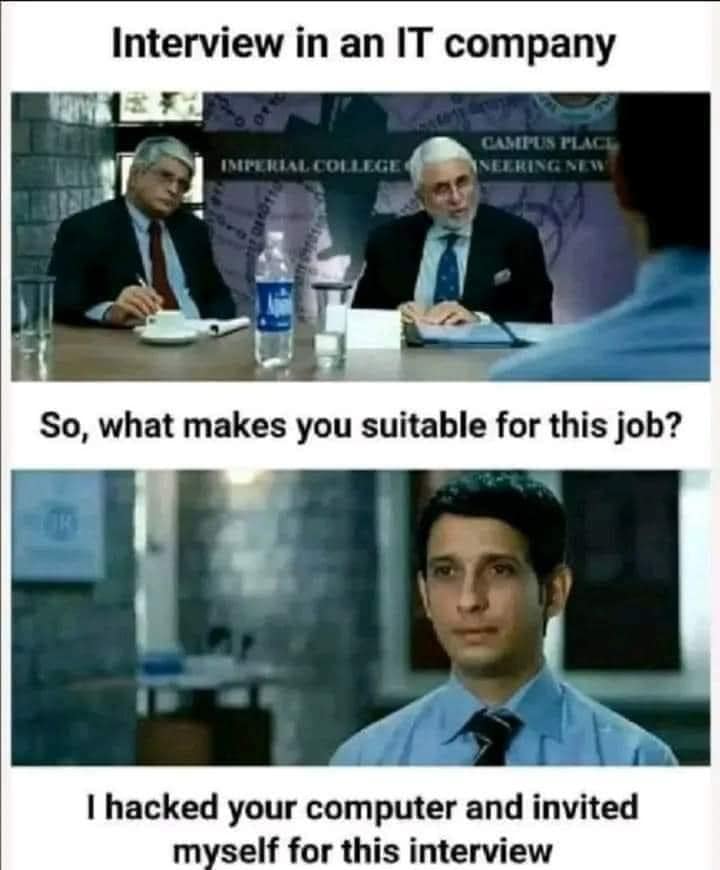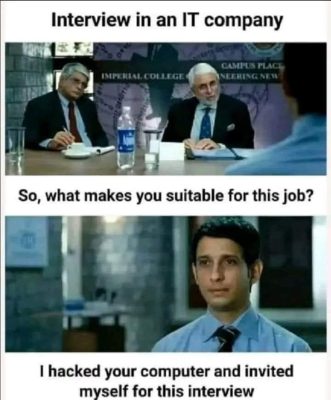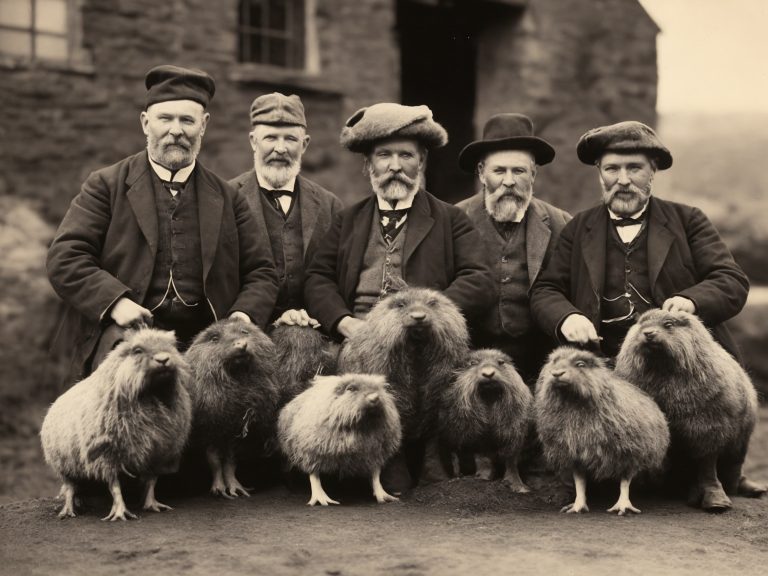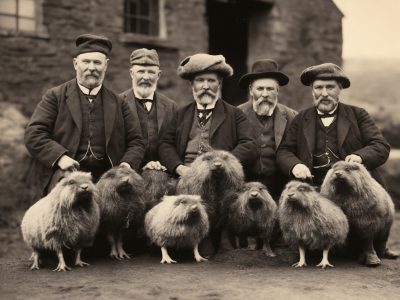 The final domesticated Scottish haggis herd to ever exist was raised in the town of Selkirk, nestled in the Scottish Borders. Editor's note I lived for 12 months near Selkirk and they are very hard to see.
N.B.  ALL of the above images were obtained from Facebook
ROTARY NEWS
WOLLUNDY RC GEARS & BEERS
Sunday October 1st the October Labour day weekend, sees our club involved in the Wollundry Rotary Club's annual Gears & Beers Festival.  This year Albert Suidgeest was the Chair of the our club's planning and  volunteers committee.  Albert did a great job in taking over from Daryl Breust, who has done this job, over the past few Gears & Beers Festivals.
The volunteers began working the week before on the preparation of the Rotary ANZAC biscuits which are now famous.  These biscuits were baked on the previous day being Saturday 30th September. Thanks to Mary Potts for the photos below: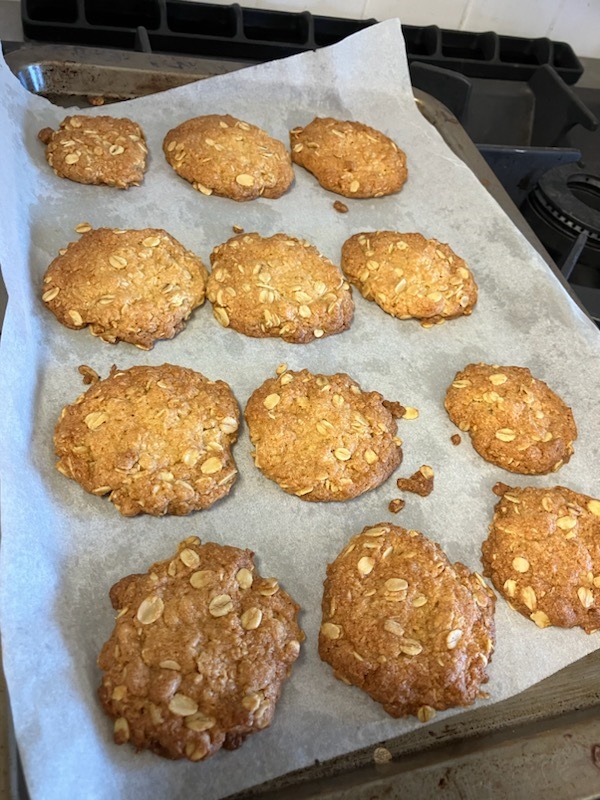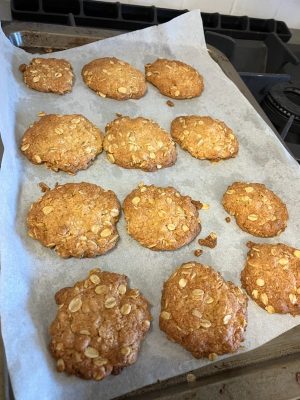 The event started on time on Sunday morning with the Dirty 130 and the Roadie 115.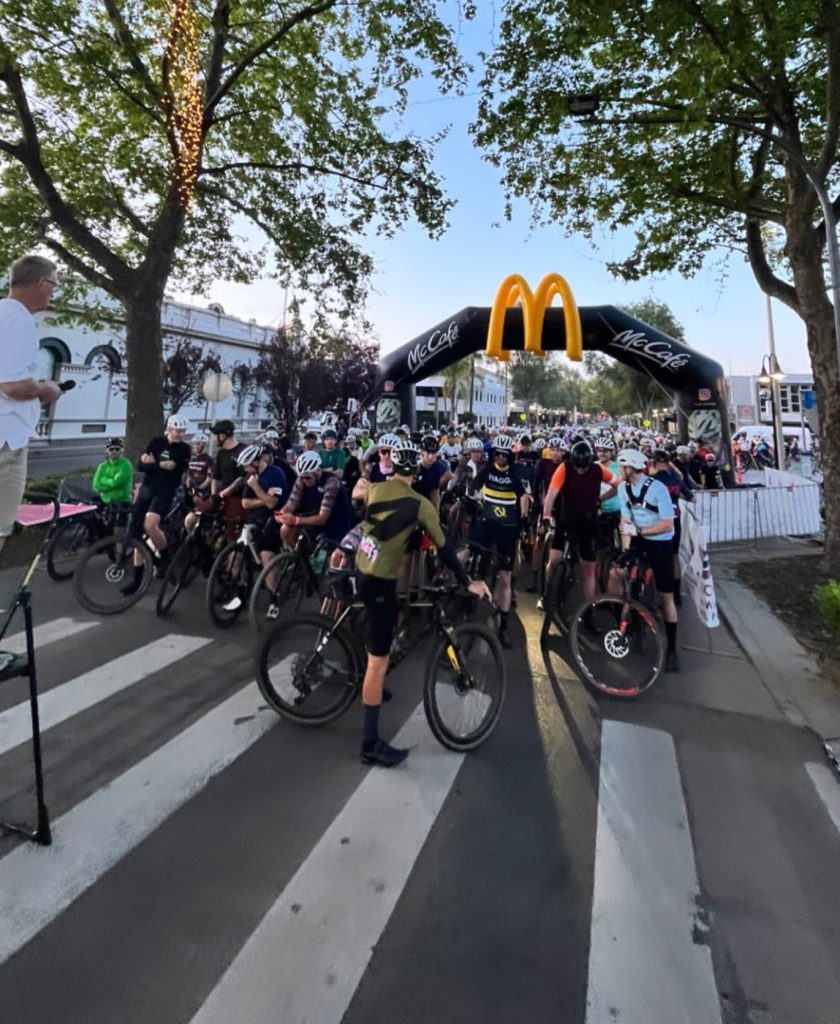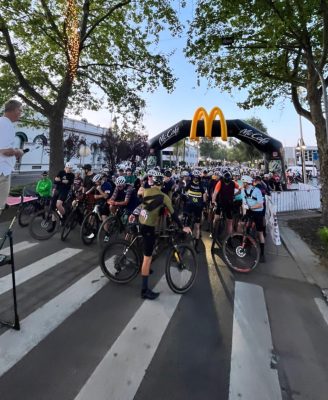 Photo above from the Gears & Beers Facebook page.
Our club supplied many volunteers as marshals and especially those partners who volunteered at the half way station in Lions Park.  I will get a list of the volunteers at some stage, thanks to all who played a part in the event this weekend.
A message form Gears & Beers just received via Facebook:
"A fabulous job as always Coolamon Rotary Club, thanks."
The Gears & Beers Facebook page has some great photos of the Dirty 130 and the Roadie 115:
Some photos from today:
By Mary Potts:
By John Glassford:
October is RI's Community Economic & Development Month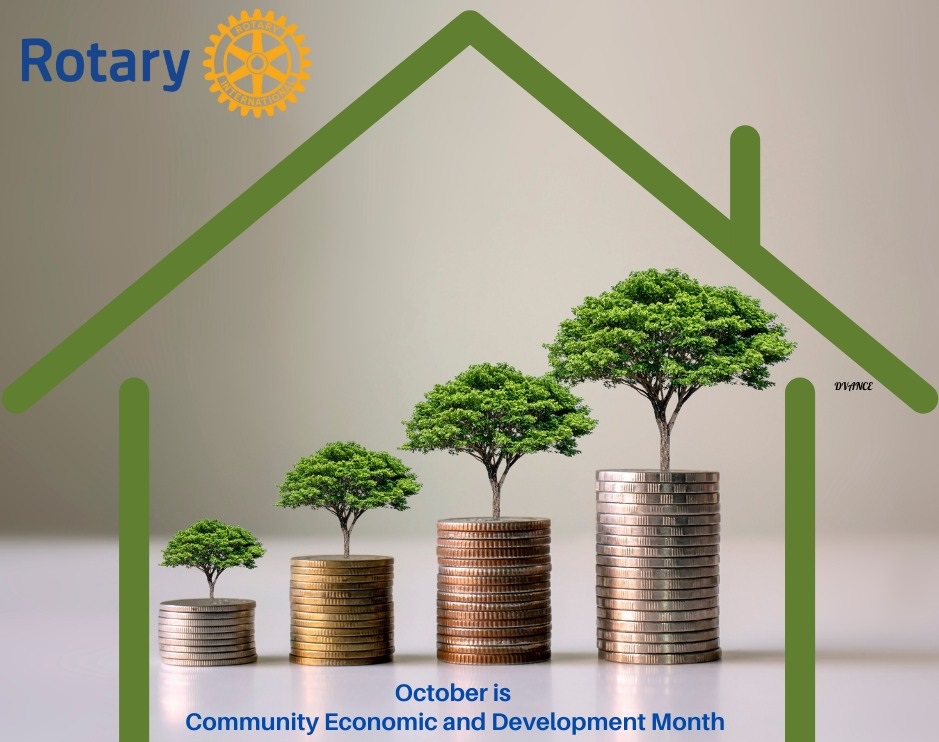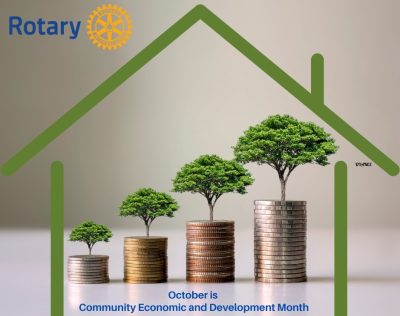 Graphics by Debbie Vance from Canada
ROTARY CLUB OF COOLAMON Inc. 2023-24
Chartered March 3rd, 1971; Sponsoring Club Narrandera Rotary Club
President: John Bond
President-Elect 2024-2025: Adrian Lindner
Secretary: Paul Weston
Treasurer: Mary Potts
Membership Director: Leslie Weston
Service Projects Director:  Adrian Lindner
Youth Services Director: Scott Mudd
Club Admin Director:  Henk Hulsman
Public Image Director: Grahame Miles
Sergeant @ Arms: Dick Jennings
Immediate Past President and Vice-President: Paul Weston
Bulletin Editors: Paul Weston and John Glassford
Webmaster: John Glassford