Coolamon Rotary Bulletins for August 2023
NB Click on the above links to read the bulletin for that week.
Meeting of Monday 28th August
President John Bond welcomed 18 members to the meeting which was fun,  we have so many members with a great sense of humour.  We had a good meeting which included teh following:
Pau Weston will have the Board minutes out as soon as possible.
John Bond reported that 4 members attended the Junee RC Ken Hutt talk on paragliding off Mount Everest.
Albert Suidgeest issued a potato growing challenge and "sold" one Pink Eye potato and the winner who grows the largest Pink Eye spud takes all.   The "Biggest Spud" will be judged at our last regular meeting in 2023.
Adrian Lindner has enough volunteers for the Marrar Madness carp parking duties and teh roster will be sent out to all.
Howard Atkinson recounted a story where he was bitten by a Kangaroo or Wallaroo to be accurate.  Poo Wallaroo was caught in a fence and Howard was unable to free it.
Grahame Miles promoted teh upcoming Rotaract Trivia night in wagga at the North Wagga Footy Club Rooms at McPherson Oval:  6.00pm for 6.30pm @ $25 per head.  Proceeds will go towards Rotaract Wagga sponsoring a student to attend the National Youth Science Forum in January.
John Bond asked those interested in supporting his idea of a Red Faces night to come to the Sports Club next Monday at 6.00pm to look at teh feasibility of holding a Red Faces night.
John Glassford then handed out 4 pages with 20 names on each page to the 18 members in attendance for the CRC Telephone Book 2023.  Members present were asked to check the 80 names for accuracy i.e. if there were any glaring errors.  John would like the results back by next Monday.  From here we will then call all the names on the list prior to looking for advertisers.
The evening concluded with a very spirited fines session by Cpl. Garth and teh raffles were won by John Bond and Paul Weston.
DIARY
N.B. You are always welcome to bring guests to most of our meetings, just advise Ian Jennings if you want to bring a guest along when you respond to the weekly dinner roll call!
Monday 28th August – Normal Meting:   Coolamon Sport & Rec Club, 6.30 for 7 pm.
Saturday 16th September – Marrar Madness  Car Parking RC Coolamon Car Parking.  10.00am-6.00pm
Monday 18th September – Board Meeting:  Coolamon Sport & Rec Club, 5.00pm for 5.15pm.
Saturday 23rd September – Rotaract Wagga Wagga Trivia Night.  North Wagga Community Hall 6.00 for 6.30pm $25 per head.  Contact Graham Miles or Garth Perkin for details.
Saturday September 30th and Sunday October 1st. Gears & Beers Wollundry RC Weekend.
Saturday 7th October and Sunday 8th October – Volunteers needed see Mary Potts for the
Friday 20th-Sunday 22nd October – Rotary District 9705 Annual Conference. Queanbeyan.
* Partner's night
Saturday 11th November – Wagga Cycle Club Event:  CRC cater lunch and dinner for cycling
event at Pomegolarna Reserve Wagga Wagga. Volunteers needed.
THE PUZZLER
Answer to the last puzzler
A) India, B) Germany, C) Mexico, D) Vietnam, E) China, F) New Zealand, G) Somalia, H) UK, I) Taiwan, J) Italy
This month's puzzlers
Riddle: What tastes better than it smells?
Math puzzle: Dick has three bags, each containing two marbles. Bag A contains two white marbles, Bag B contains two black marbles, and Bag C contains one white marble and one black marble. You pick a bag at random and take out one marble, which is white. What is the probability that the remaining marble from the same bag is also white?
JUST FOR LAUGHS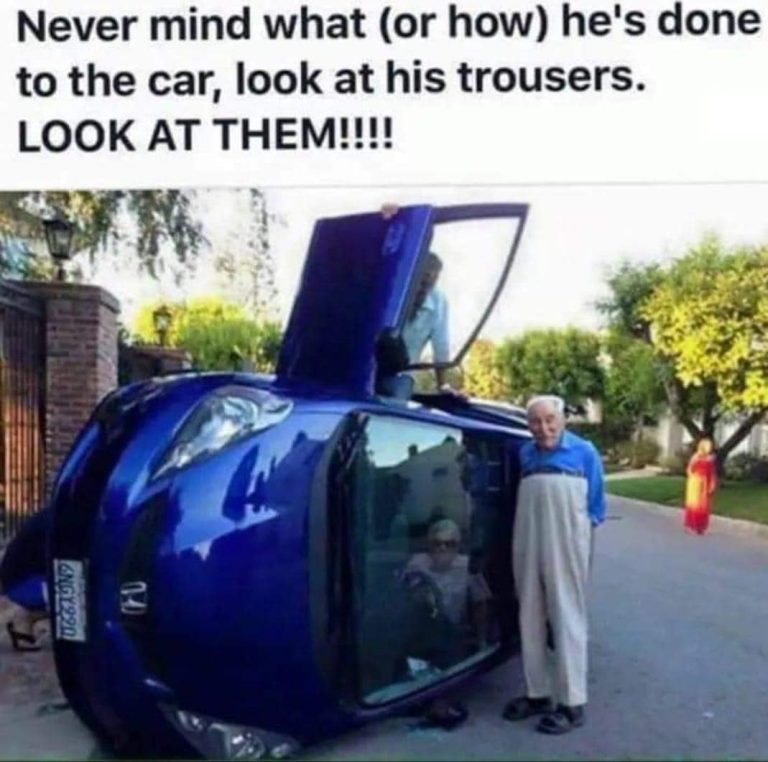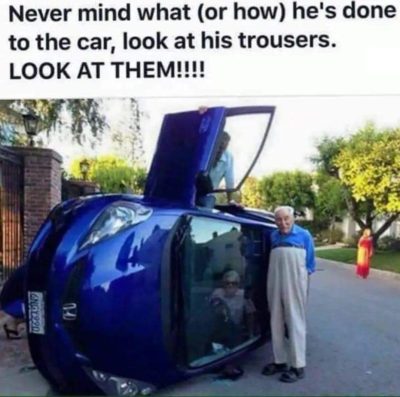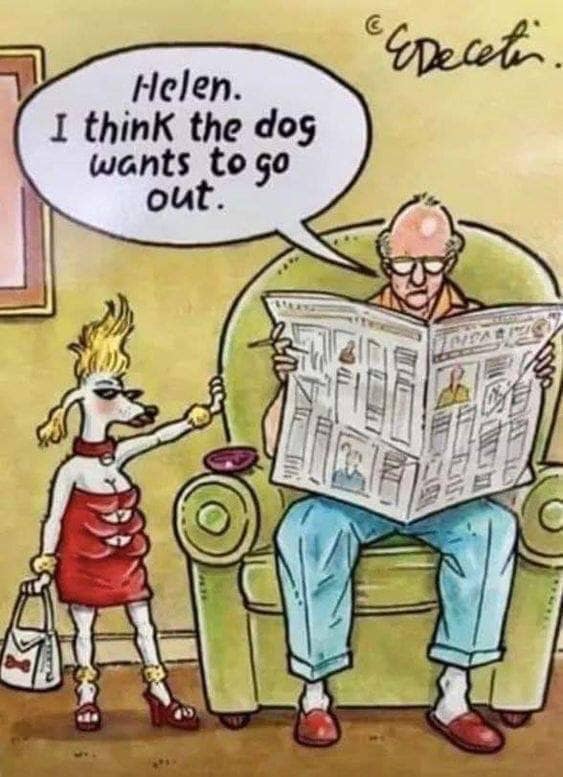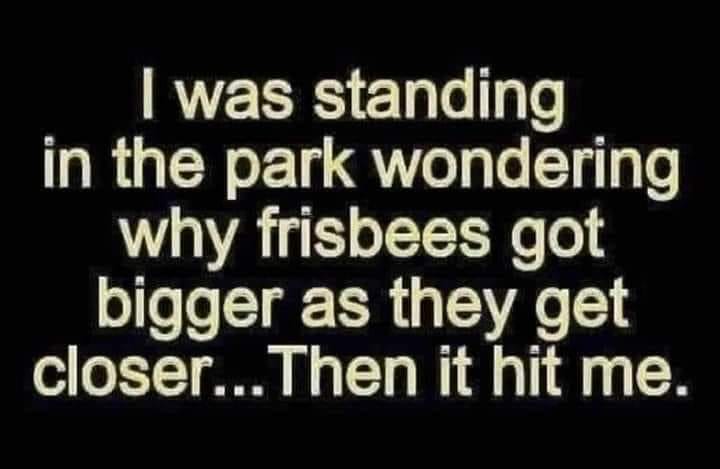 N.B.  ALL of the above images were obtained from Facebook
ROTARY NEWS
1. THE ROTARY FOUNDATION AREAS OF FOCUS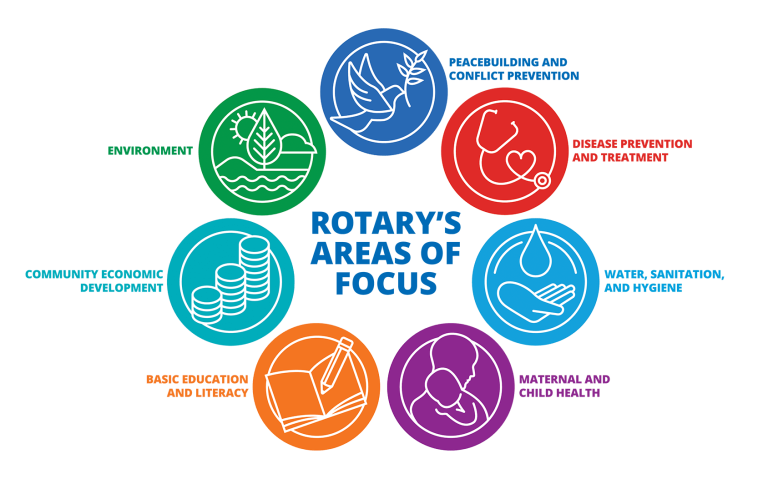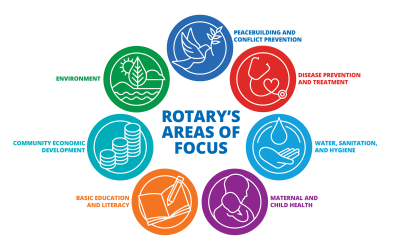 7 AREAS OF FOCUS
The Trustees of The Rotary Foundation have identified seven areas of focus for Global Grants. These areas reflect critical humanitarian issues and needs that Rotarians are addressing worldwide. They will align Rotary with other international development efforts and will strategically further the mission of The Rotary Foundation.
STATEMENTS OF PURPOSE AND GOALS
Each of the seven areas of focus begins with a statement of purpose, followed by a list of specific goals. The Rotary Foundation will use the goals to establish:
Projects and activities for global grants
Possible strategic partners for global grants
Evaluation criteria for club- and district-developed global grants
A system for measuring outcome for all global grants
AREAS OF FOCUS
Peacebuilding and Conflict Prevention
Disease Prevention and Treatment
Water, Sanitation, and Hygiene
Maternal and Child Health
Basic Education and Literacy
Community Economic Development
Protecting Our Environment
2. DISTRICT 9705 NEWSLETTER AUGUST.
In this edition of this month's District 9705 there is a story on out star pupil Tracy Ochieng.  There are also many other excellent stories from around our District.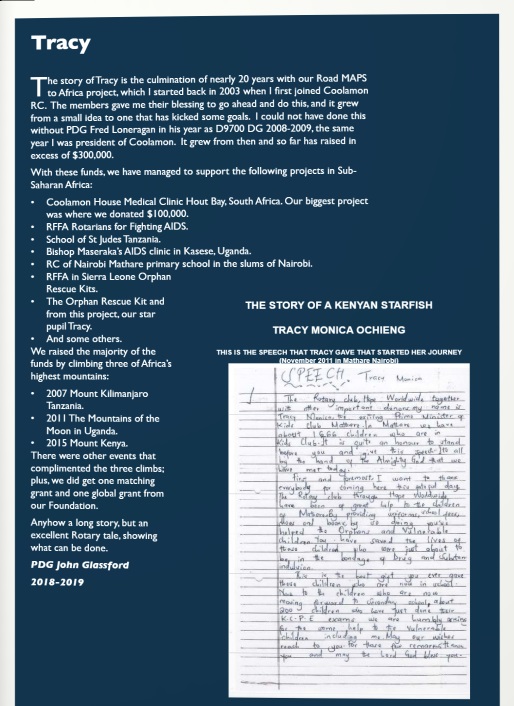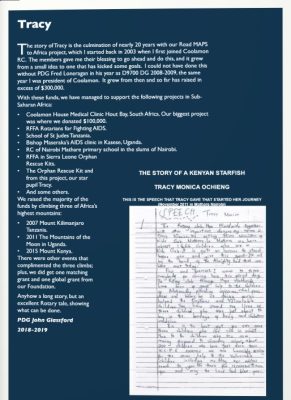 Click on the image above to read the article.
Tracy's speech that Tracy gave the 2011 Mountains of the Moon team is here in a pdf file so that you can read it.
3. REGIONALSATION PILOT ZONE 8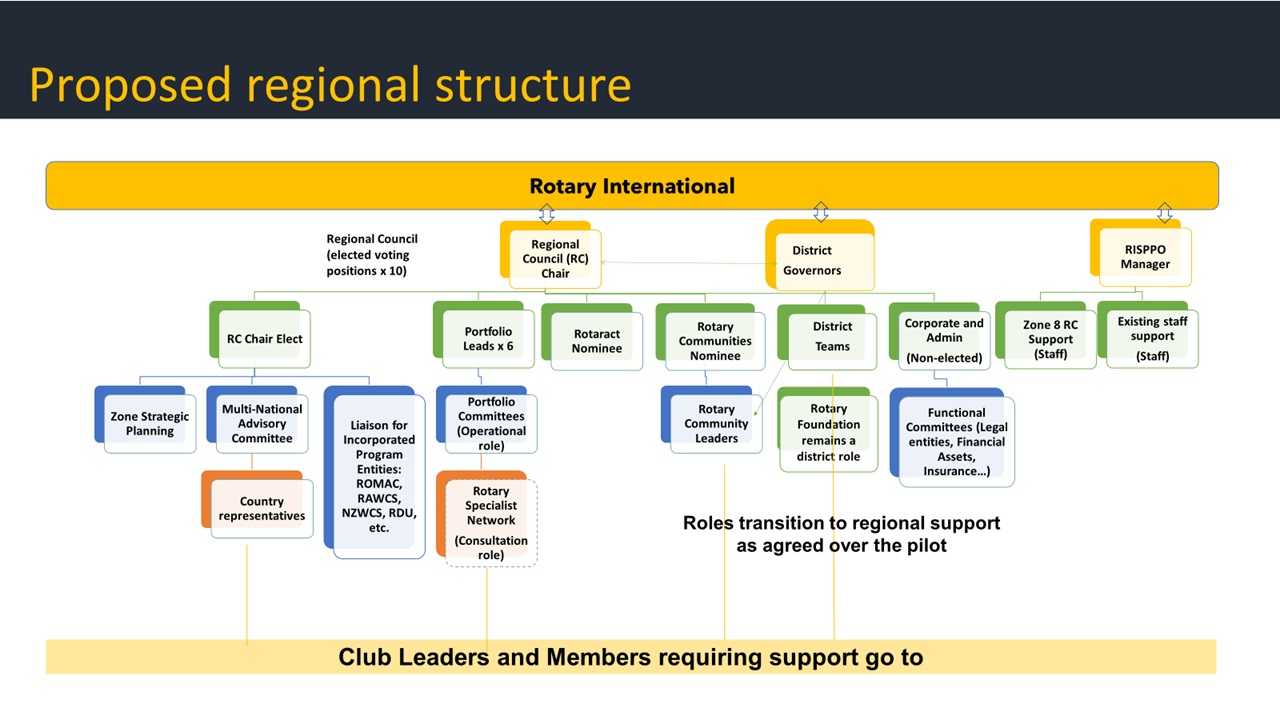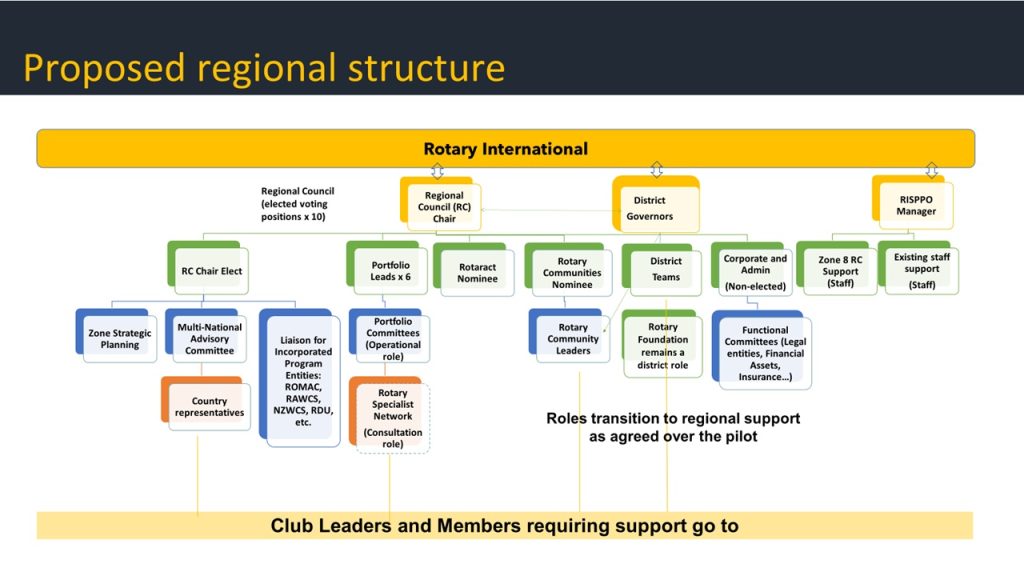 Our current governance structure is 70 years old. It has not adapted to the needs of today or tomorrow. In 2018, the Rotary Board of Directors tasked the Shaping Rotary's Future (SRF) Committee with developing an innovative plan to enhance the current membership experience, improve our ability to adapt, and create an organisational structure that attracts and engages new participants for generations to come.
Identify at the regional and district level the 10-30 clubs that would form a section.

Establish who will be section leaders.

Districts continue to exist, but essentially as a shelf entity under the stewardship of the last district governor covering remaining essentials until eventually all district functions are taken over by the region.

The Regional Council is fully operational.

To help clubs and members spend more time on meaningful volunteering, the proposed pilot updates district-level positions to offer more skills-focused volunteer leadership roles, as well as governance updates to make those roles more accessible and centralise shared administration responsibilities currently shouldered by each district.
Regional Council Election
Club Presidents will consult with their members, then submit a vote on behalf of their club once voting opens in October 2023. All clubs will be able to cast one vote for each Regional Council position they are eligible to vote for, with each vote being weighted equally regardless of club membership numbers.
Club Presidents and Secretaries will receive emails closer to the date with voting instructions.
Governance across the zone will be overseen by a Regional Council elected by clubs. The Regional Council will be led by a Chair who will be supported by a Chair-Elect, with each serving two-year terms.
As Rotarians and Rotaractors of Rotary Districts participating in the Regionalisation Pilot, you will soon be able to apply for the Regional Council positions of Chair, Chair-Elect and Portfolio Leads. Only Rotaractors can apply to be the Rotaract Nominee. The role descriptions for these positions are now available on the Creating Tomorrow website.
Rotary and Rotaract clubs and members are at the heart of the Regionalisation Pilot. You are the ones who make a difference in your communities everyday and attract people to Rotary and Rotaract. The Pilot's main goal is to find ways to more effectively and efficiently support you and your club to increase impact, grow membership, and adapt to changing volunteer needs and expectations.
We encourage you to actively discuss this opportunity in your club.
Regionalisation Website Information
September is Rotary's Basis Education & Literacy Month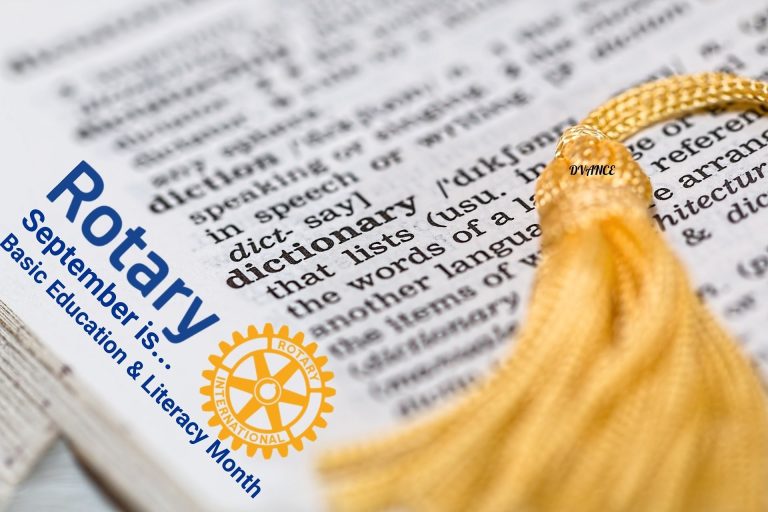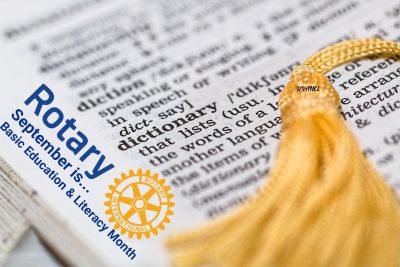 Graphics by Debbie Vance from Canada
ROTARY CLUB OF COOLAMON Inc. 2023-24
Chartered March 3rd, 1971; Sponsoring Club Narrandera Rotary Club
President: John Bond
President-Elect 2024-2025: Adrian Lindner
Secretary: Paul Weston
Treasurer: Mary Potts
Membership Director: Leslie Weston
Service Projects Director:  Adrian Lindner
Youth Services Director: Scott Mudd
Club Admin Director:  Henk Hulsman
Public Image Director: Grahame Miles
Sergeant @ Arms: Dick Jennings
Immediate Past President and Vice-President: Paul Weston
Bulletin Editors: Paul Weston and John Glassford
Webmaster: John Glassford