Coolamon Rotary News Bulletin #38

APRIL IS ROTARY'S
MATERNAL & CHILD HEALTH MONTH
 
ANZAC DAY 2016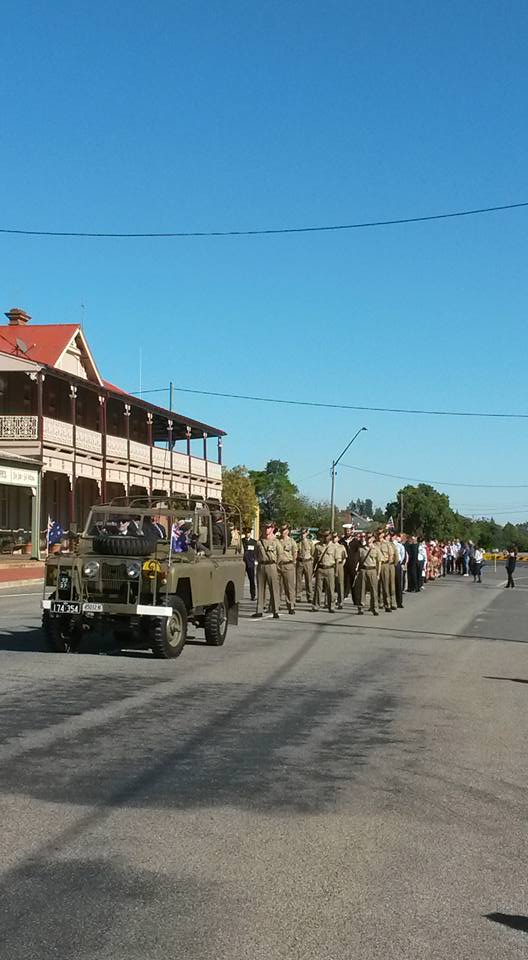 ANZAC DAY MARCH IN GANMAIN 2016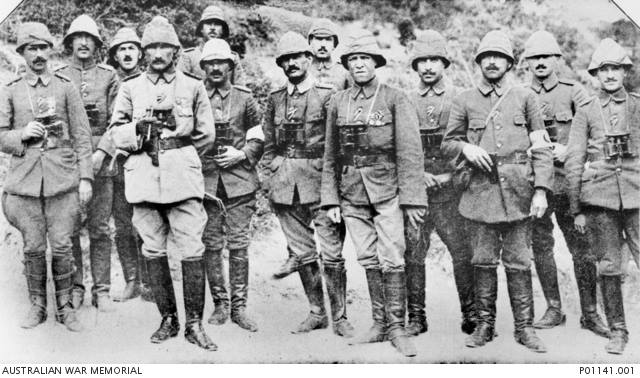 In 1934 Atatürk wrote a tribute to the Anzacs killed at Gallipoli:
Those heroes that shed their blood and lost their lives … You are now lying in the soil of a friendly country. Therefore rest in peace. There is no difference between the Johnnies and the Mehmets to us where they lie side by side here in this country of ours … You, the mothers who sent their sons from faraway countries, wipe away your tears; your sons are now lying in our bosom and are in peace. After having lost their lives on this land they have become our sons as well.
This inscription appears on the Kemal Atatürk Memorial, Anzac Parade, Canberra.
The anti-Ottoman government bestowed the title of Ghazi (victorious) on Kemal as he had the vision to bring Turkey on par with twentieth–century western countries. Turkey became a republic in 1923 and Kemal became the first president. During his 15-year rule, many sweeping changes were introduced to the political, legal and socio economic fields. He was an immortal hero to his people and an extraordinary leader and peacemaker. Kemal said in 1933, "I look to the world with an open heart full of pure feelings and friendship". In 1934, he accepted the title "Atatürk" (father of the Turks).
"MEETING" MONDAY APRIL 25th. 2016
ANZAC Day 2016.  There was no official meeting today however we did host 11 Americans from District 5610 to a welcome BBQ at the Sports Club.  Thanks to all the hosts who met the team at Wagga Wagga airport.  Thanks also to Lance and Robyn Gillespie for bringing out Norm and Linda who arrived from New Zealand.
Many thanks to Myffy Collette and Bernadette Milne as well as Susan Glassford for the salads.  The BBQ was cooked by Steve Exton and Alex Thompson with the steaks supplied by Henk Hulsman.
There were 15 members present a great role up for ANZAC Day!
Our guests were 11 D 5610 Friendship Exchange team members:
Rtn. Dr. Sandra Christenson, James Shafer RC Downtown Sioux Falls, PDG Nancy Moose and Rtn Roger Moose RC Madison SD, Rtn Larry Janssen and Marcia Janssen RC Brookings, PDG Linda Peterson and Rtn. Norman Peterson RC Rapid City, Rtn. Verl Scheibe and partner Kathy RC Custer, Rtn. Carol Nielsen RC Sioux Falls West.
Partners present were: Heather McKinley, Sally Farmer, Marg Perkin, Helen Lewis, Susan Glassford and Jann Breust.
Visiting Rotarians Robyn and Lance Gillespie Rotary Friendship Exchange Committee RC of Narrandera.
The D5610 team exchanged banners with President Wayne Lewis.  A good night of fellowship followed and we are sure that the team slept well that night.

Next day the team was shown some of Coolamon's highlights including the upcoming Cheese factory, the Up-to-Date Store.  They then went to Junee for lunch at the Licorice Factory followed by a tour of the Junee Round House.
Today the Team visited Huff 'n' Puff Constructions in Ganmain followed by a mystery trip to Narrandera and then to Wagga Wagga and the CSU.  More news next week.
President Wayne Lewis wishes to thank one and all for a busy week with the D9700 DISCON, the visit of the D5610 Team.  Wayne would like to specially thank the host families for their generous time with the Americans and not forgetting the drivers and other members who spent time with them.  Their visit is not over as yet still another day to go.
Photos of these visits and subsequent visits next week.  NB I need photos from any of the hosts and guides that may have some, please send them to me, thanks.
Diary Reminders
Monday May 2nd MAY DAY!  Club Assembly and Planning.
Monday May 9th.  TBA.
Wednesday May 11th Board Meeting.
Thursday May 12th BINGO: Ian Jennings (Capt), Steve Exton, Rod Jarrett, Ivan Furner.
*Saturday May 14th International Night at the Ganmain Hall in aid of RAGES Inc.
Saturday 28th May 2016 – Wednesday June 1st Seoul RICON South Korea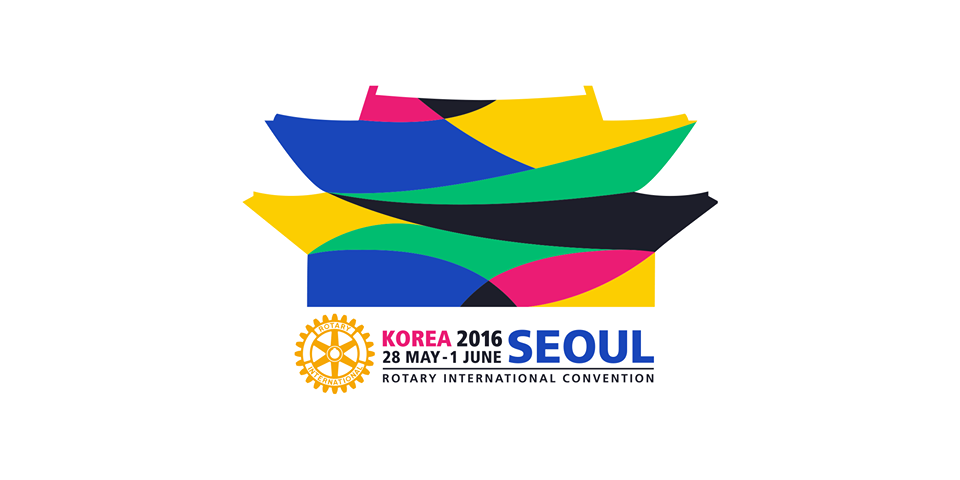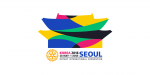 Saturday June 25th D9700 Change Over in Orange Hotel Conobolas.
*Monday June 27th Change Over Dinner at Coolamon. DEFINITE.
*Partners and Guests Night.
Apologies for Monday meetings call Ian Jennings on 0428 492 157  BY FRIDAY 12.00 pm.
ON THE LIGHTER SIDE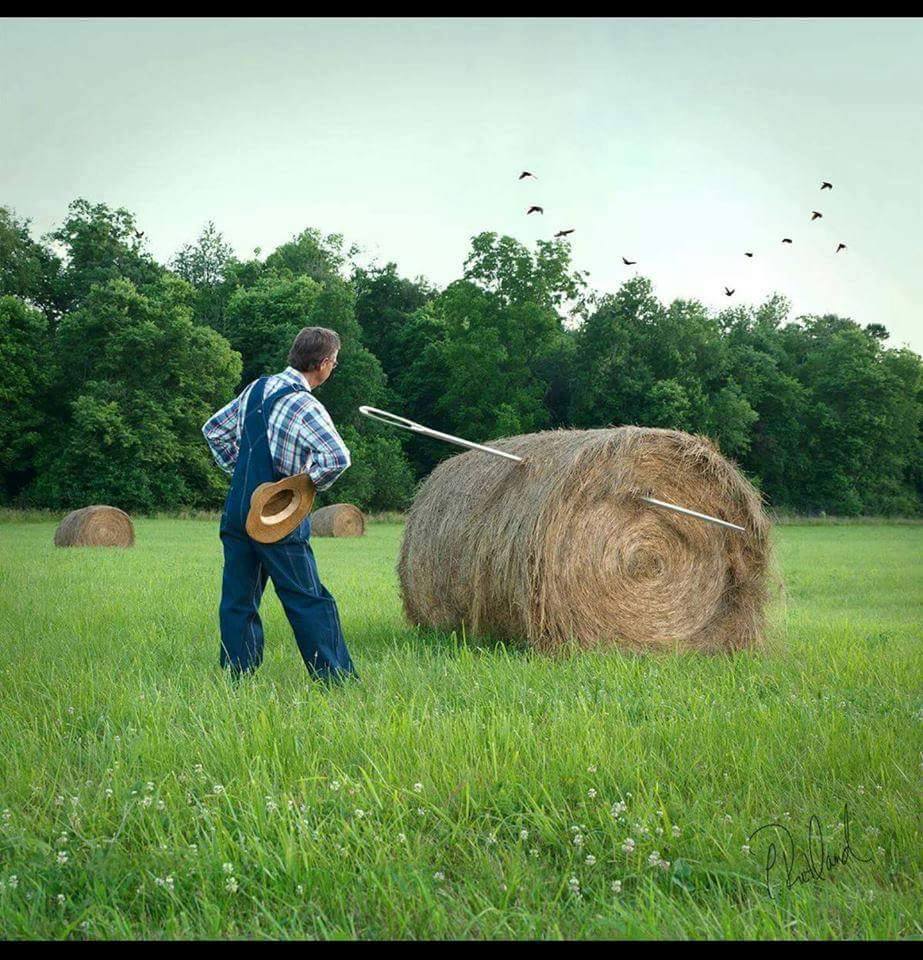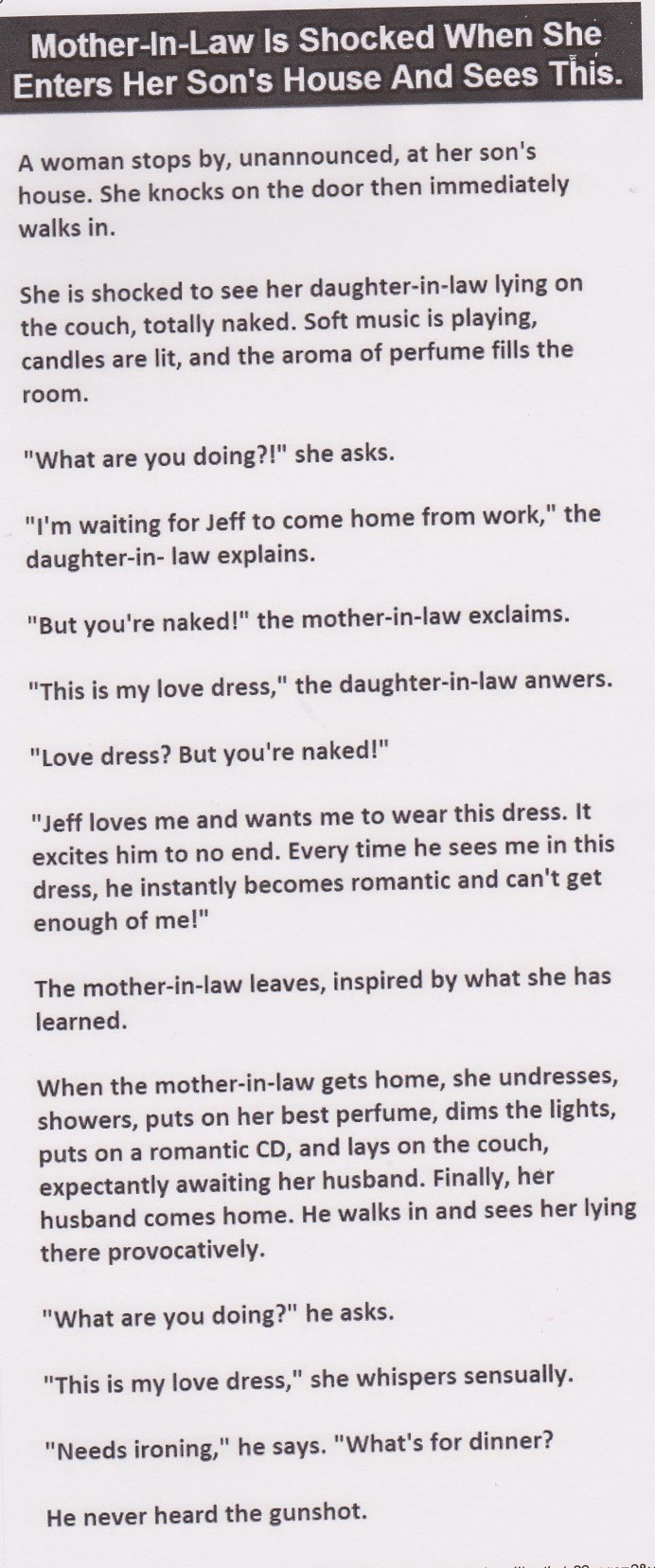 ROTARY INTERNATIONAL PRESIDENT
K.R. RAVINDRAN "RAVI"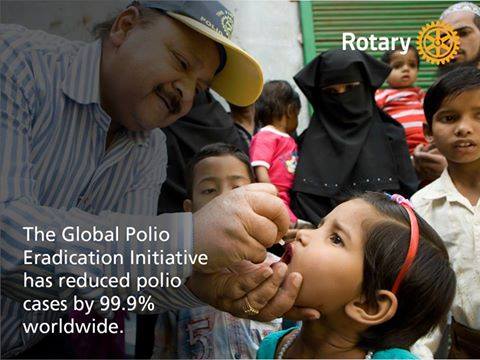 Join us in celebrating World Immunization Week, 24-30 April, by helping spread the word that#vaccineswork. Learn what #Rotary is doing to help end polio for good: buff.ly/1SZQ6q3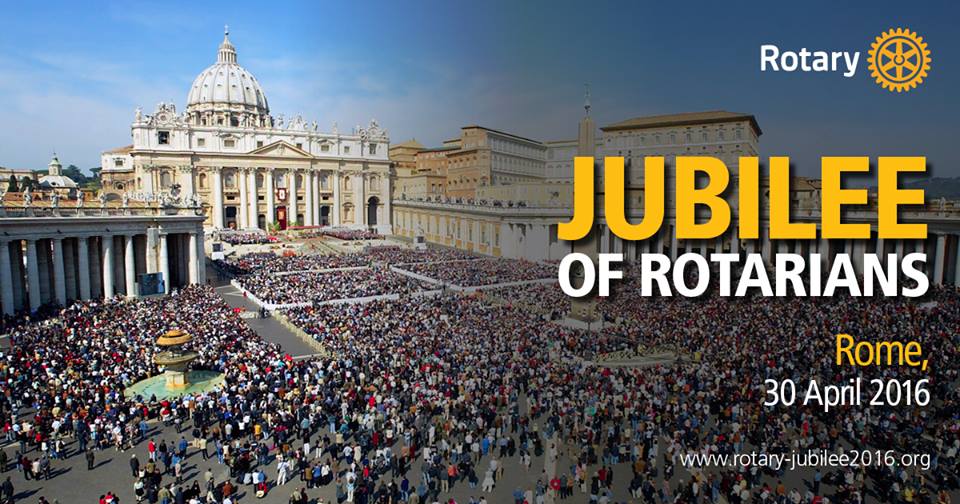 Register for the Jubilee of Rotarians and join Rotary International President K.R. Ravindran and thousands of Rotary members in a reserved section at St. Peter's Square in Rome.
Rotary invites you to attend a weekend of events highlighted by a Jubilee Audience with Honorary Rotarian His Holiness Pope Francis on 30 April.
This Jubilee, as established by Pope Francis, is a commitment to serve with joy and in peace across the world.
Visit www.rotary-jubilee2016.org to register and to view the full program.
DISTRICT GOVERNOR GARY ROBERTS D 9700
 DISCON D 9700 2016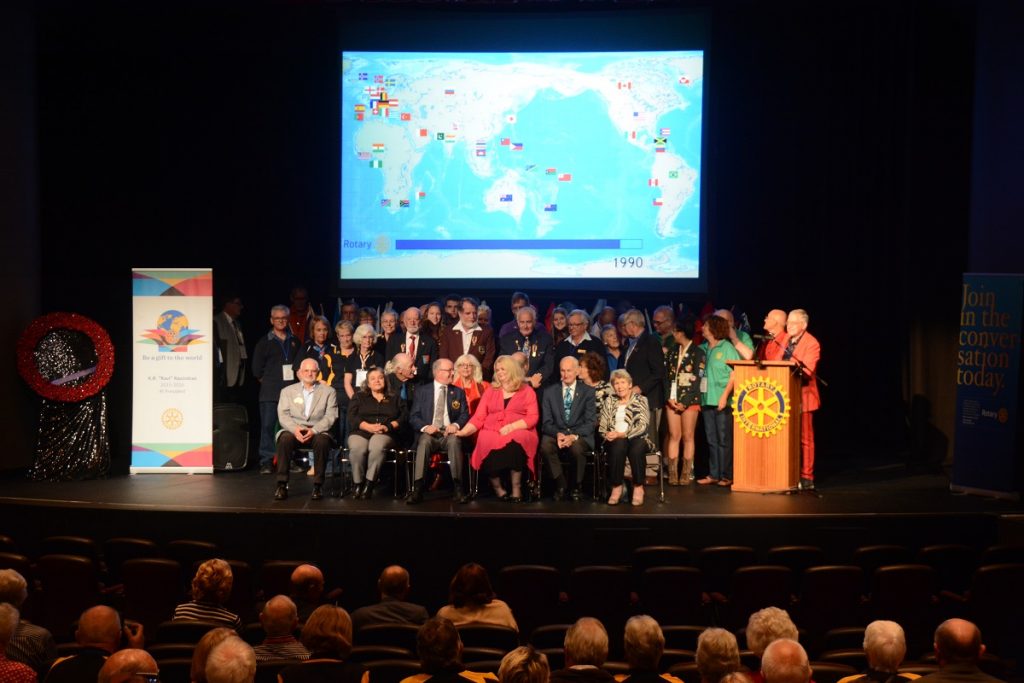 ROTARY INFORMATION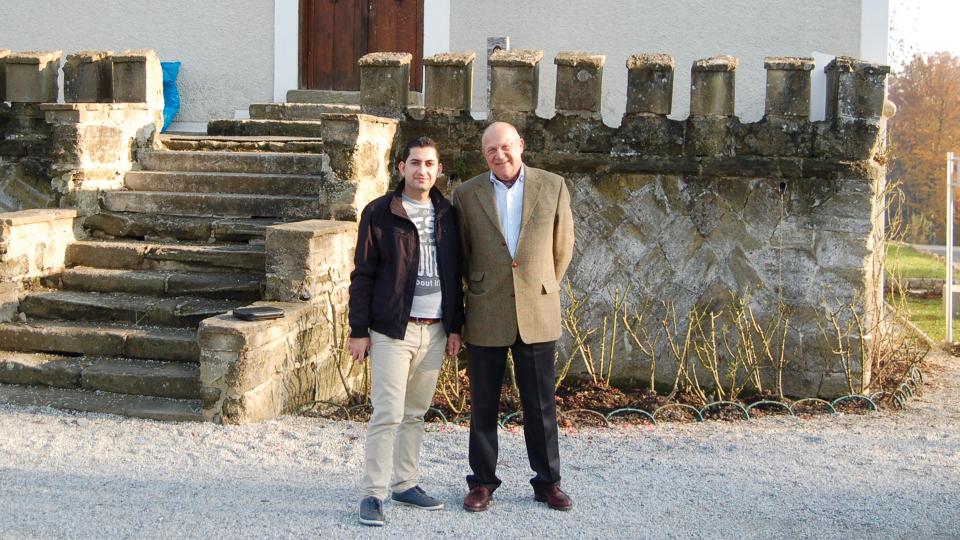 Muhammad Mallah Hamza (left) with Rotarian Andreas von Bardeau outside Bardeau's castle, Schloss Kornberg.  Photo Credit: Mark Baker
More than a million refugees from Syria, Iraq, and Afghanistan streamed into the European Union last year. Most entered via Greece after a harrowing raft trip across the Aegean Sea from Turkey. Once there, they made their way north, often on foot, traveling more than 1,000 miles through the rugged mountains of the Balkan countries toward Germany.
That was the uncertain odyssey facing Muhammad Mallah Hamza, a 26-year-old ethnic Kurd, in late 2014 when he decided to leave his native Syria. The trip would lead the recent college graduate to a picturesque Austrian village – and into the arms of a local Rotary club that would allow him to begin a new life while helping others in his situation.
In 3 days, on Saturday 30.04.2016, Kenya will host the largest ivory burn in history!  This will be a clear statement against elephant poaching!   Let's hope this will mark the beginning of the end for the global ivory trade, which kills an estimated 33,000 elephants every year!

ONLY IN AFRICA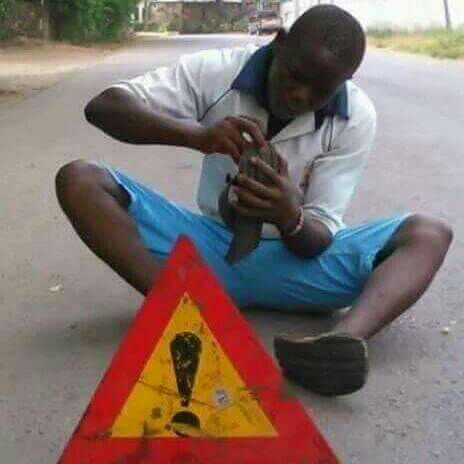 FOOTNOTE
BEST CLUB BULLETIN
Announced at District Conference that:
COOLAMON ROTARY CLUB WAS THE  WINNER IN 2016.
Awarded to the club that during the Rotary year has produced a bulletin on a regular basis that
consistently meets the following criteria:
• has a high quality front cover that includes the name of the club, RI President, District
Governor and Club President as well as the Rotary emblem and theme for the year
• contains useful information such as board members, details about club members, Rotary
Grace, Four Way Test etc.
• contains specific information useful to members such as rosters, club news, future events,
guest speaker program
• reports on last meeting
• includes the Club President's report
• contains Rotary information for educational purposes eg. TRF, RI Projects
• has an attractive presentation through use of layout, headlines, colour
• is well written, easy to follow, error free and contains reliable information
• is regularly forwarded to the DG, DGE, DGN, District Secretary, AG for club group and
other clubs within the group.
Bulletin Editor and Web Site:  John Glassford
Yours in Rotary 
John Glassford Chair 2014 -2016
Rotarian Action Group for Endangered Species
Don't  forget to regularly check our club web site for current information such as bingo rosters and various newsletters from the District Governor, the School of St. Jude's, the monthly membership on the move newsletter as well as several other club bulletins.
Rotary International President K.R. "Ravi" Ravindran
Governor of District 9700 Gary Roberts
Coolamon Club President  Wayne Lewis
Coolamon Club Secretary Paul Weston
Club Treasurer  Henk Hulsman
Coolamon Rotary Club Inc. P.O. Box 23 COOLAMON N.S.W. 2701
Websites of Interest
Coolamon Rotary Club: http://coolamonrotary.com
Road MAPS to Africa a Coolamon Rotary Project: http://www.mountainsofthemoon.org/
Rotary Down Under on line: http://flipflashpages.uniflip.com/2/26587/49598/pub
Mount Kenya 2015 Web Site incorporating the ORK: http://theork.com/
Our Rotary Centennial Twin Club Hout Bay, Cape Town, South Africa: http://www.rotaryhoutbay.org
Rotarian Action Group for Endangered Species RAGES: http://www.endangeredrag.org/#