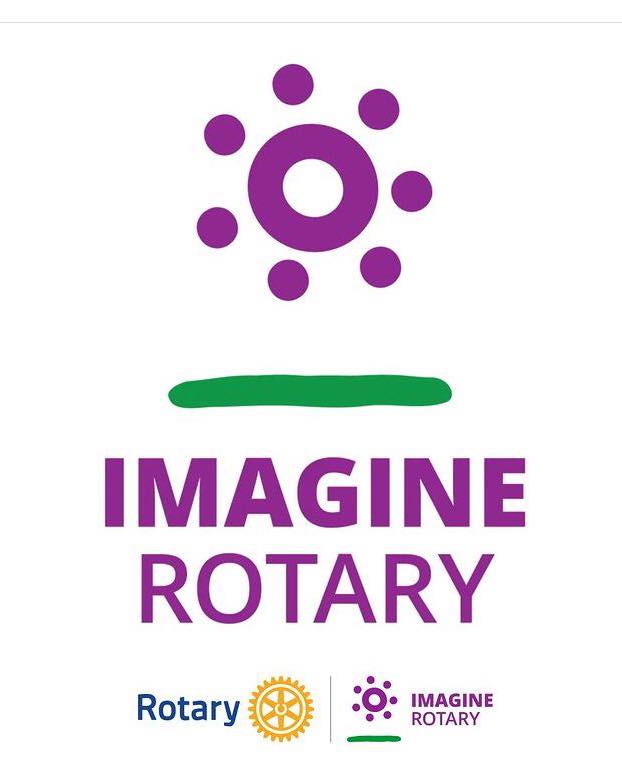 MEETINGS OF MAY 2023
Meeting of Monday 1st May
Tonight we had 18 members and one guest in Caleb Smith Salvation Army Temora.
RYDA Rotary Youth Driver Awareness we have been asked by organiser David Brady to help on Wednesday 10th May as our Coolamon Central School will be attending.  The CRC usually supports this event by paying for the bus. Mary Potts is organising our volunteers.
President Paul Weston spoke on the latest edition of the Coolamon Community Chronicle and advised the members that Henk Hulsman and Neil Munro would be distributing the CCC.
Mary Potts advised the meeting that we would be supporting the Salvation Army Red Shield Appeal 2023 with a raffle in the main street of Coolamon on Saturday 13th May. Please put your names on the roster.
Caleb Smith then gave a good story on the Salvos and why we should continue to support the Red Shield Appeal.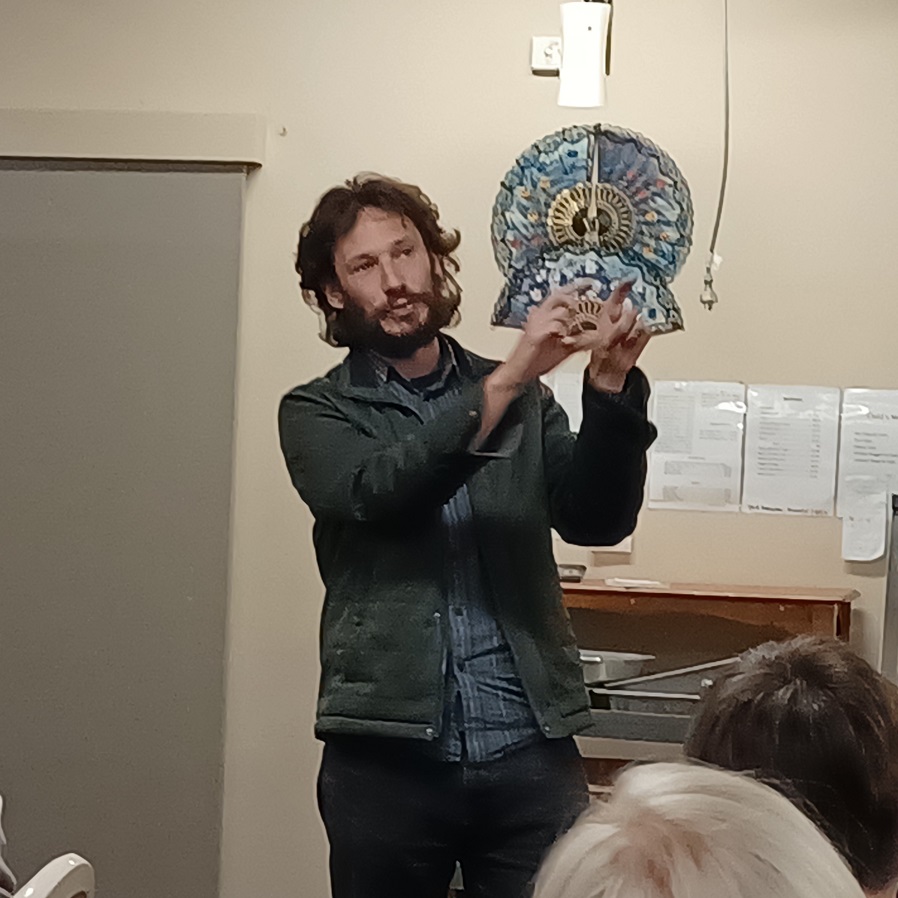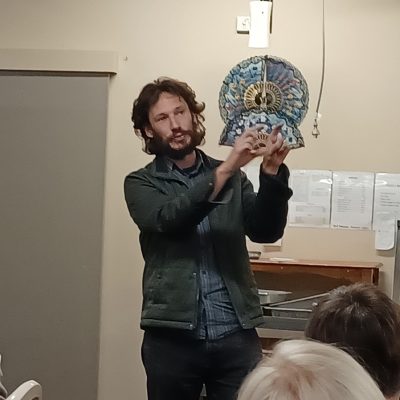 Caleb pointed out a dew projects that the Salvos have been involved in recently, including:
Eugowra floods with their Salvation Army van They were there for 5 days and Caleb described how one house was "moved" 3 doors down from where it used to be.  Caleb said there were plenty of miracles that week.
The salvos handed out a lot of money to help those affected by the immediate crisis.
One of their largest responses so far this year was to alleviate hardships for the people of Lismore who have done it tough with the recent flooding.
In Temora they provide one good meal a day for around 50 children who usually skip their breakfast.
The Op Shop in Wagga Wagga makes good money.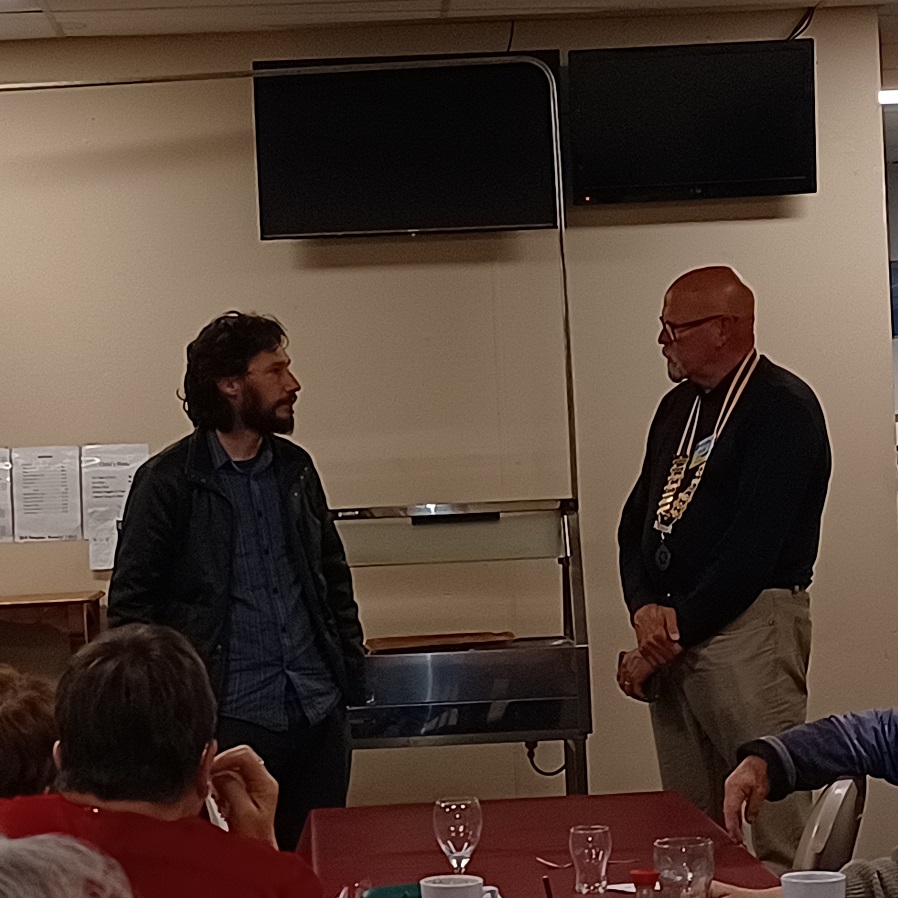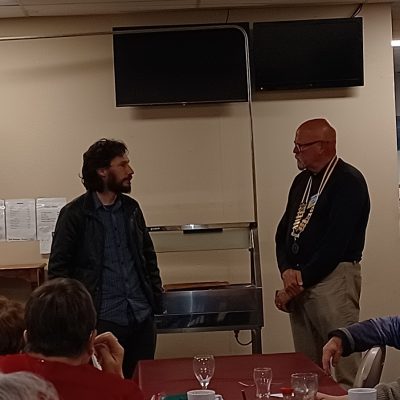 President Paul Weston thanks Caleb for his talk.
The meeting concluded with a spirited fines session with Garth and Dick in fine form.  The raffle was won by Adrian Lindner.  Another good night at the CRC! 
Meeting of Monday 8th May
President Paul Weston welcomed 14 members, a low turnout due to the inclement weather.
Tonight we toasted King Charles III following his coronation.
Paul Weston printed the May edition of the Coolamon Community Chronicle, another great edition.
Mary Potts reminded members that RYDA was happening for our CCS on Wednesday 10th and so far Mary was the only volunteer.
Mary Potts also worked on the volunteers for the Salvation Army raffle to be held on the upcoming Saturday.
7.30-10.00 am – Lexi Furner, Henk Hulsman and Mary Potts
10.00 am to 12.30 pm – Albert Suidgeest, Garry Truscott and John Glassford.
Paul Weston reminded members that we had a Board meeting upcoming on Monday 15th May at 5.15 pm.
The raffle prizes went to Neil Munro and second prize to Paul Weston.
A good night of fellowship followed the meeting.
Meeting of Monday 15th May
Tonight President Paul Weston welcomed 21 members to the meeting, a very good turn up of members.
President Paul reported on the Board meeting which had just concluded and some areas that were covered by the Board included:
The CRC Telephone Book was discussed at length by the Board and it was decided that a Club Assembly will be held on Monday 19th June.  The Assembly will focus on the telephone book for 2023 and to hear from President-Elect John Bond for his plans for his upcoming year as President of our club.
The 5th Monday of May this year will be a social evening at the Top Pub. Partners and guests are welcome.
Mary Potts is finalising the Sunflower Seeds for Ukraine donation collection, with one box still to be returned.
The CRC should form a Social Committee. Interested members please let President Paul or President-Elect John know of your interest.
The Board briefly discussed the distribution of the funds that were raised by the Open Garden Days.
We approved a donation of $500 for the Coolamon Historical Society in their quest to digitise historical editions of the Coolamon-Ganmain Farmers Review.
There were several items of general business discussed during the evening including:
Mary Potts is happy to take orders for new Rotary shirts for any member who would like to get a club shirt.
The suggested Social Committee now has three members, Mary Potts, Grahame Miles and John Glassford.
Grahame Miles has invited Alex Manley from SolarWise in Wagga to present his personal views on the transition to sustainable energy. Alex will be our guest speaker on Monday 5th June.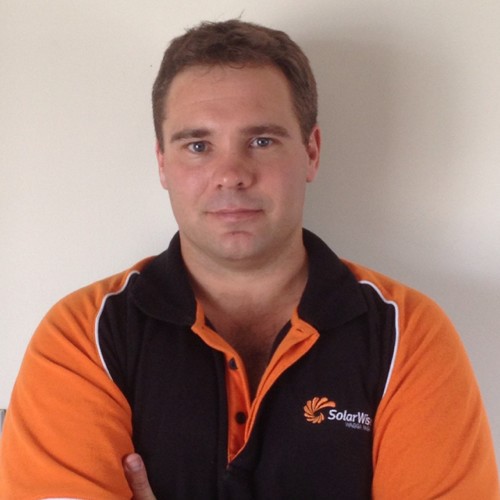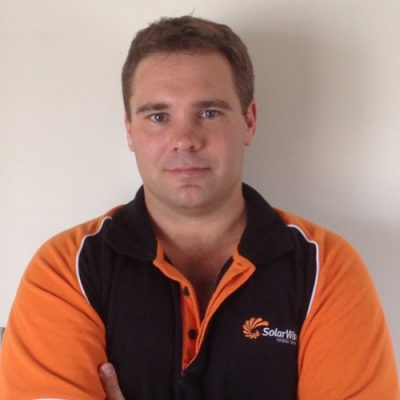 Albert Suidgeest will be our in house guest speaker on Monday 22nd May and will be talking about his recent experience donating stem cells for his brother.
Neil Munro spoke about the impending closure of the Coolamon Newsagency.  A sad day for Coolamon.  Neil requested that we look at recognising the Guthrie's at one of our Monday night meetings.  Monday the 10th July was suggested as a good date.
PE John Bond is still looking for ideas for his Red Faces evening.
RYDA Mary Potts reported on the RYDA event held last week.  Mary was the only volunteer form our club.  During the day on Wednesday alone there were 330 students taking part including 30 form our Coolamon Central School.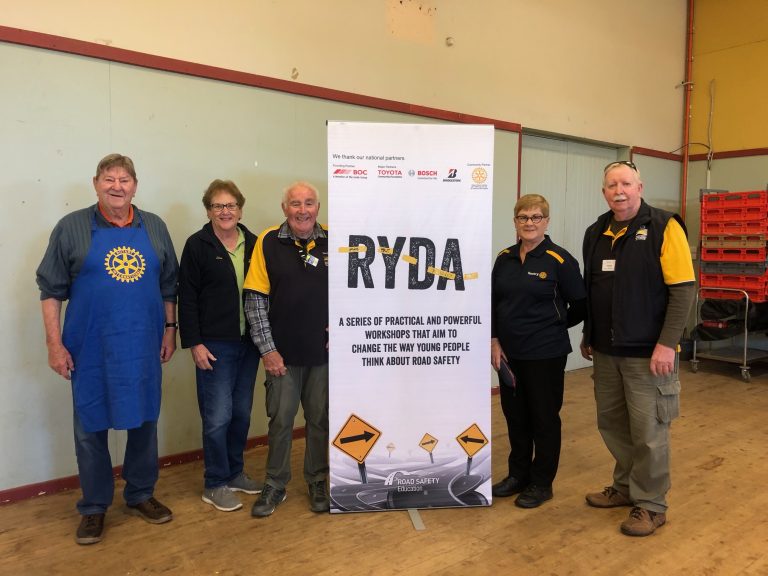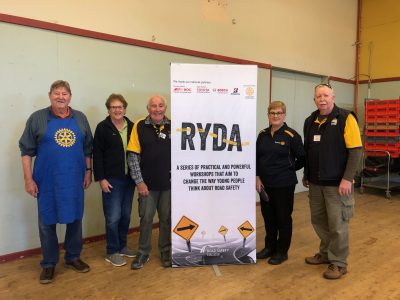 Red Shield Appeal.  Mary Potts said that we had raised $325.70 from the raffle and $292.82 from bucket donations.  Mary did say that we would be manning the gate at the football match between Coolamon and Ganmain.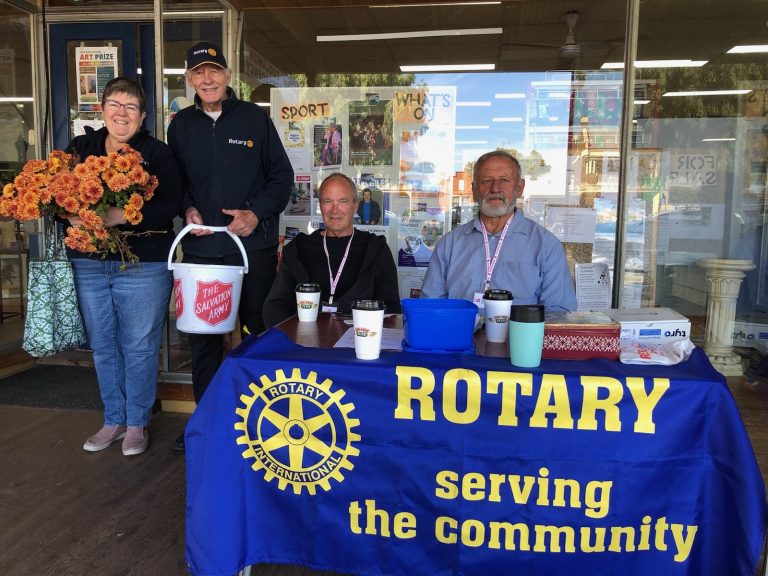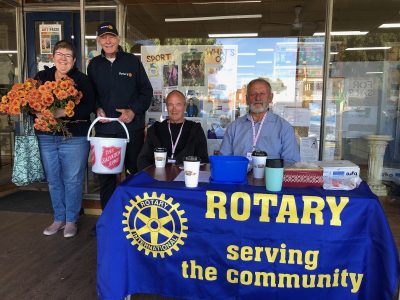 All in all a very productive meeting and with a short fines session by S@A Dick Jennings and Cpl Adrian Lindner the night ended with the raffle being won by Leslie Weston.
WOLLUNDRY PHOTOGRAPHIC COMPETITION
Wollundry Rotary in Wagga Wagga held its second Photography Competition and Exhibition!
It was open to all amateur, semi-professional and junior photographers.
There were some really big prizes to be won.
John Glassford entered 10 photos of his and Susan's recent visit to Kenya and Zanzibar.  One of the entries John submitted won third prize in the general classification, and John donated his prize money to the Australian Rotary Health Foundation: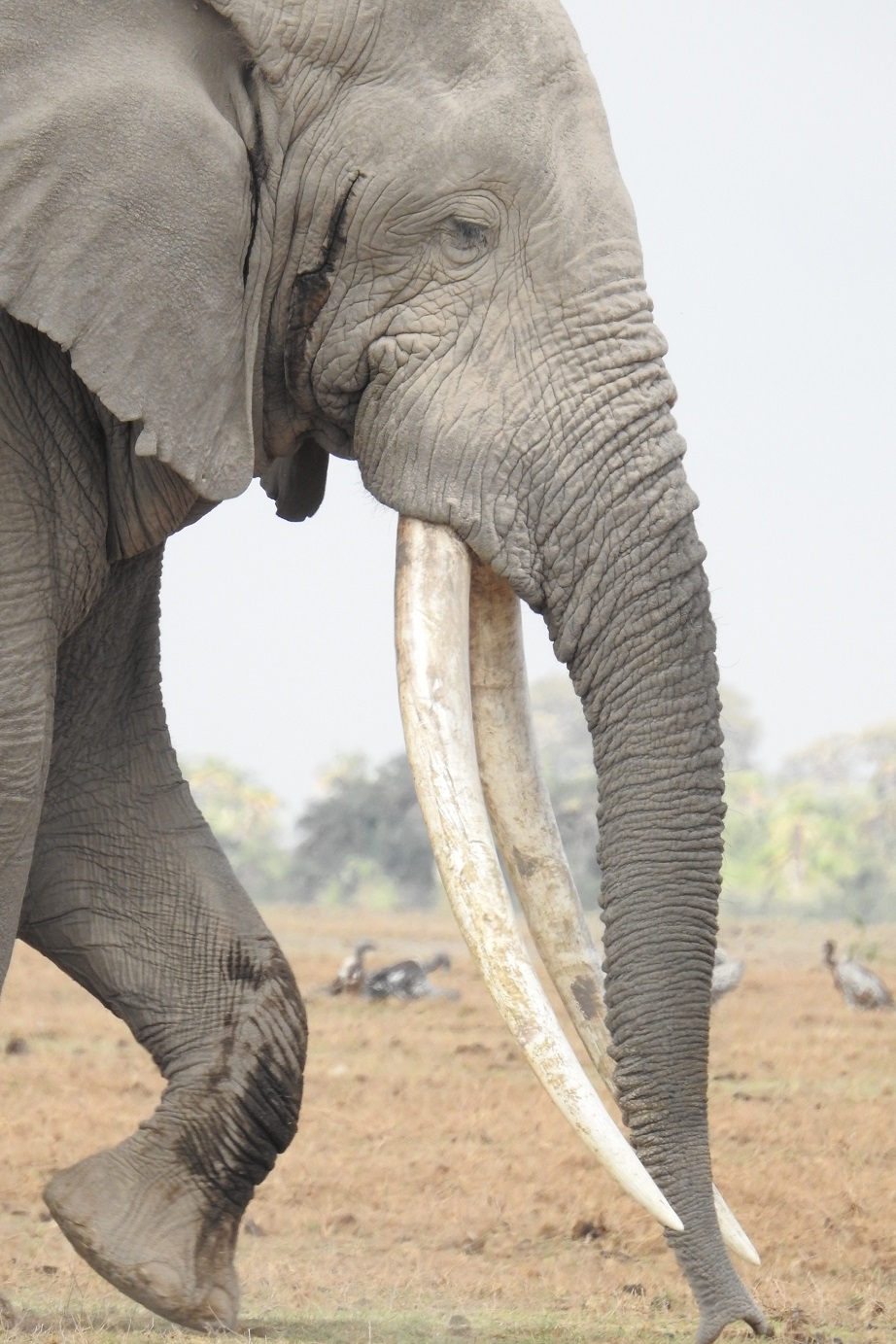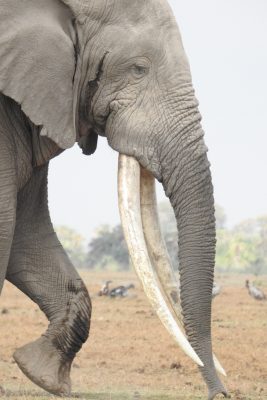 Meeting of Monday 22nd May
Tonight, Henk Hulsman was in the chair as President Paul was on the way to Brisbane.  Henk welcomed one guest in Vicki Langtry and 18 members.  Tonight, PP Albert Suidgeest was our speaker, and his subject was his recent experience as a T Cell donor for his brother.
On general business Mary Potts reported on the recent Special General Meeting for D9705 this SGM was called to approve the D9705 budget for the next Rotary year. Mary said that 92% of the clubs present were in favour.  Mary said there would be a $5.00 fee increase in our subs for the next year.
Mary also spoke on club shirts and Mary will take orders and if any embroidery is needed, we can have these done in Temora.  
Daryl Breust advised the members that he would be standing down as Chair of the Gears & Beers committee and that we will need a new chair for the next Gears & Beers event set down for September 30th and October 1st.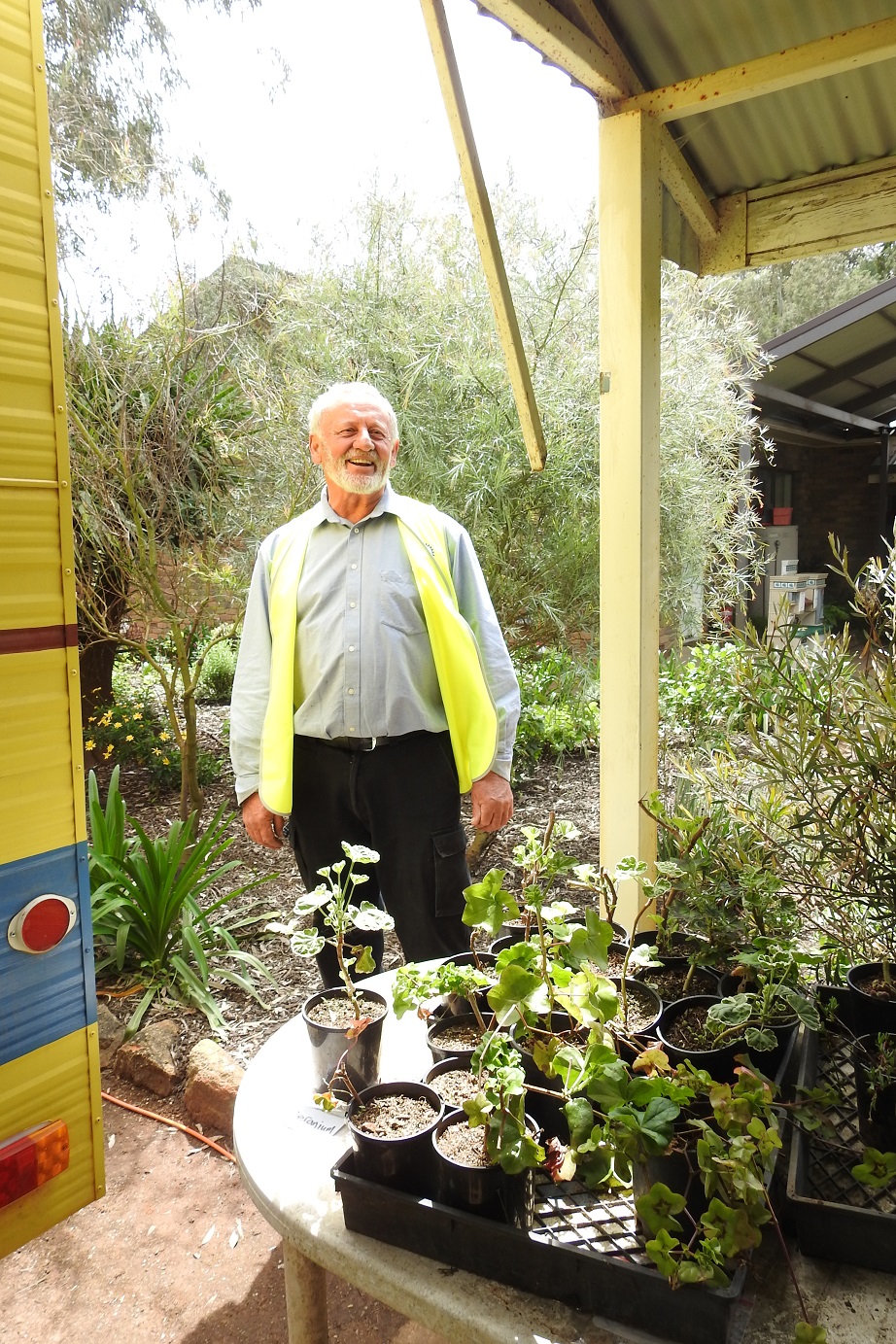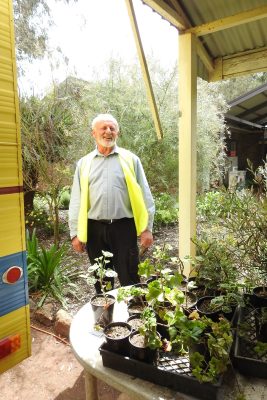 Tonight PP Albert Suidgeest spoke passionately about his recent experience donating T cells for his brother John who has leukaemia.  John is in the Royal Melbourne Hospital.  Albert proved to be a perfect match for this bone marrow transplant for his brother.
Albert gave a detailed talk which included:
 Gene related with a radical gene that causes the leukaemia in 30% of cases who carry this radical gene.
Albert had 7 sisters and 3 brothers and out of the 11 siblings his was the perfect match.
After extensive testing of Albert's blood it was deemed safe for him to donate his T cells.
Albert then went through 4 nights and had to inject himself.  The hospital staff then created the T cells.
Albert explained in detail the whole process over a period of 4-5 hours of how the T cells were generated.
John has been on chemotherapy in 1 week in 3. 
In time around July John will get the stem cells form Albert John will then have 2 months to recover.
You can learn more here about leukaemia from the Leukaemia Foundation 
Thank you Albert for such an interesting talk and all our members wish John a speedy end to his cancer.
Meeting of Monday 29th May
Tonight was the 5th Monday of May, so we decided have a social night.  We had dinner at the Top Pub in Coolamon which saw a great turnout of members, partners and guests.
We welcomed back Anne and Garth from their recent visit to New Zealand. It appears that the group that went over had a wonderful time.  Garth then roped in Dick to conduct an auction of some rare New Zealand souvenirs that Garth brought back.  As always Dick was in fine form as an auctioneer.
No business was carried out and we enjoyed the pub food. Below are a few photos from a great social night with good friends in Rotary.
DIARY
N.B. You are always welcome to bring guests to most of our meetings, just advise Ian Jennings if you want to bring a guest along when you respond to the weekly dinner roll call!
Monday 12th June – NO MEETING (Public Holiday/King's Birthday).
*Friday 16th June 2023 –  LIONS Coolamon 2023 Changeover Dinner.   $35 per head at the Coolamon Sport & Rec Club, 7.00 for 7.30 pm.  Dress: Jacket & Tie or Ladies Equivalent.  
Monday 19th June – Board of Directors Meeting.  Coolamon Sport & Rec Club, 5.15 pm.
Monday 19th June – CLUB ASSEMBLY. Planning meeting for 2023-2024 with PE John Bond and Telephone directory discussion.  Coolamon Sport & Rec Club, 6.30 for 7 pm.
*Monday 26th June – Speaker Meeting. Member Lexi Furner will give her life story. Coolamon Sport & Rec Club, 6.30 for 7 pm.
*Monday July 3rd – CRC 52nd Changeover Dinner. Coolamon Sport & Rec Club, 6.30 for 7 pm.
Friday 20th-Sunday 22nd October – Rotary District 9705 Annual Conference. Queanbeyan.
* Partner's night
JUST FOR LAUGHS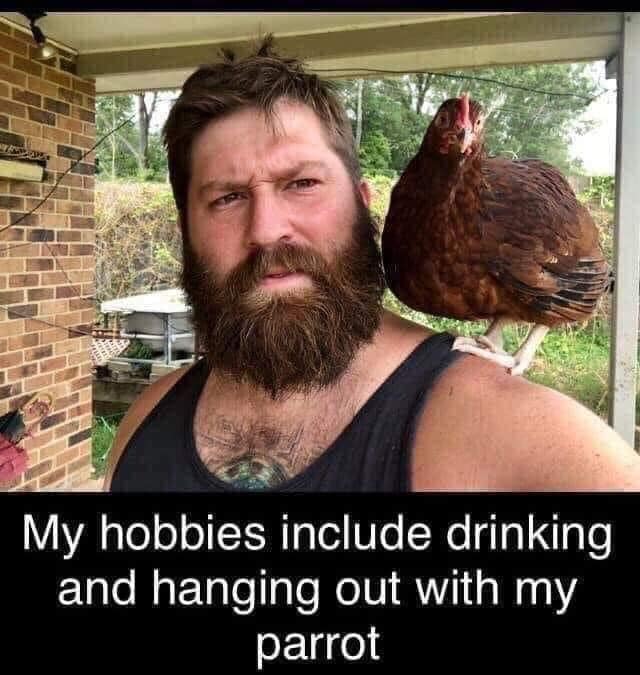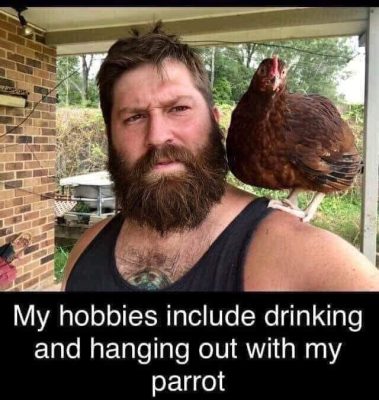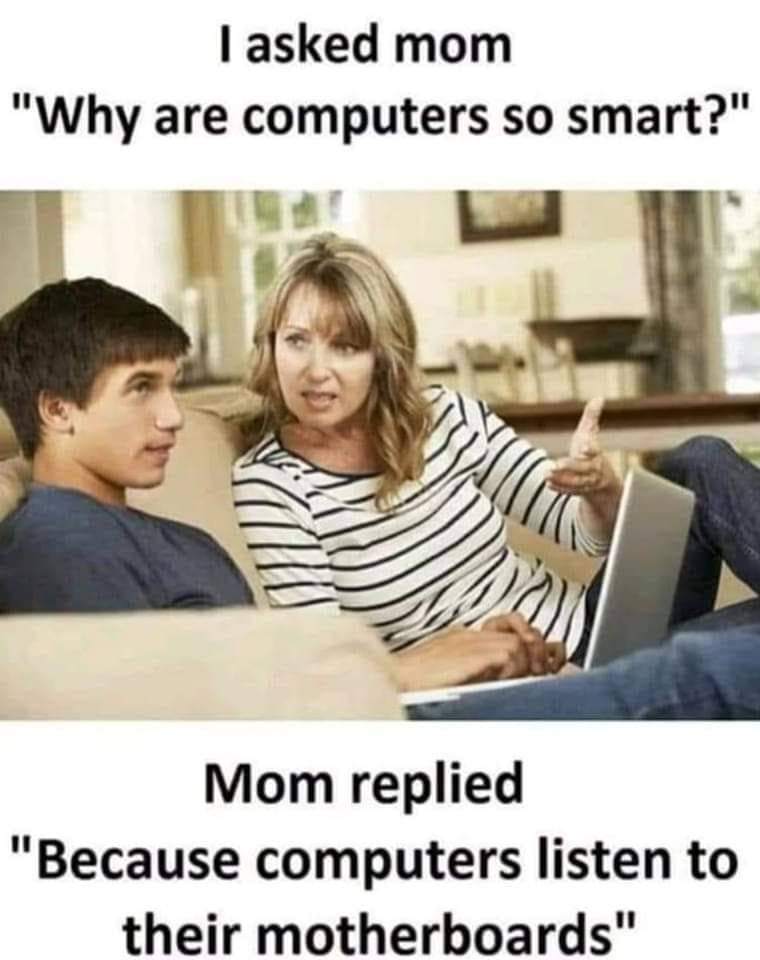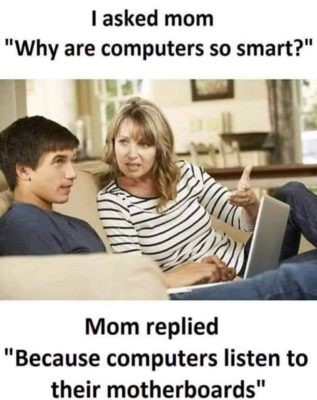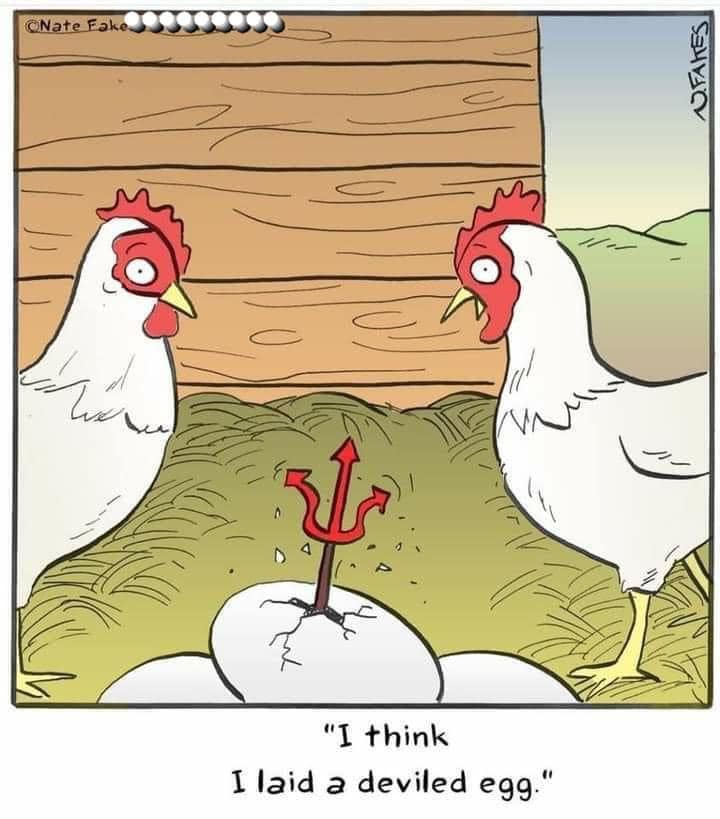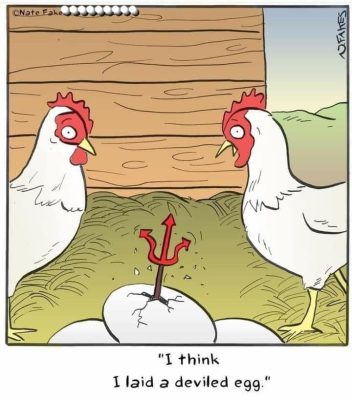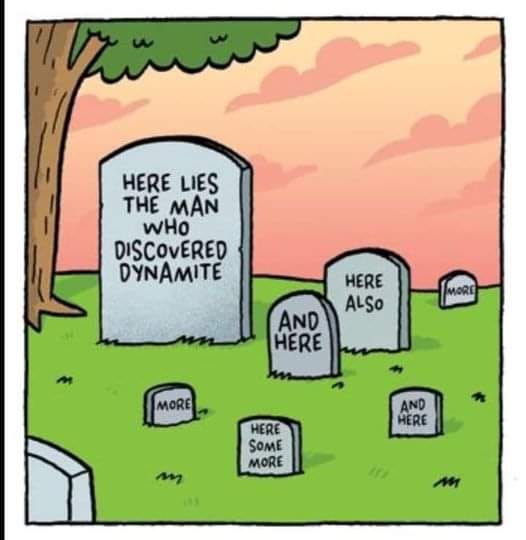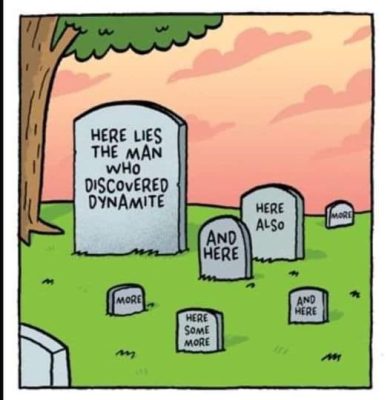 THE PUZZLER
Answers to the last puzzlers:
Easier one: 1) Andrea Grosvener (Queanbeyan) is the District Governor-Elect of D9705, 2) Garth Perkin (Coolamon) is the Area Governor-Elect of Area 3, 3) There are 81 clubs in D9705.
Harder one: 1) Wollundry-Wagga Wagga is the largest club in D9705 , 2) Condobolin is the northernmost club in D0705, 3) Rob Uhl is a member of the Brindabella E-club.
This month's puzzlers: 
Easier one: How much dirt is there in a hole measuring 2 metres in depth and 1 metre in diameter?
Harder one: If your uncle's sister is not your aunt, what relation is she to you?
ROTARY NEWS
1.  THE ROTARY BELL


"The meeting of the Rotary Club of New York City, held at the Hotel Astor on August 24th was of unusual significance to the American drama. More than seven hundred guests, among the many America's leading actors, play-wrights, producers, artists, and writers, paid fitting tribute to the
memory of Edwin Booth, and accepted on behalf of the Rotary Club of America a life-size portrait of Booth, which will be placed in the Shakespeare Gallery at Stratford. 
Clipping from THE ROTARIAN
History of the Rotary Bell
In 1922, U.S. Rotarians organized an attendance contest; the challenge was that the losing clubs would join in giving the winning club a prize. The Rotary Club of New York City was declared the winner and to them was awarded as a prize a bell from a popular patrol boat, which was placed on wood that came from HMS "Victory", Admiral Nelson's vessel at the battle of Trafalgar. 
 
Since then, the bell used in Rotary meetings started to represent, as on the ships, order, discipline and the time to guide us through the weekly hour and a half meetings. The bell informs us with its sound the beginning of the Rotary meeting, at which time people present should stand, same as at the end, in order to salute the national and Rotary flags. The gavel symbolizes the authority invested in the Rotarian elected to the highest position in Rotary, and through him, reminds those present of his authority. When presidents transmit their positions to their successors at the end of their mandate, they give the bell their last hit turning the gavel over to their successor, symbolizing the transfer of authority.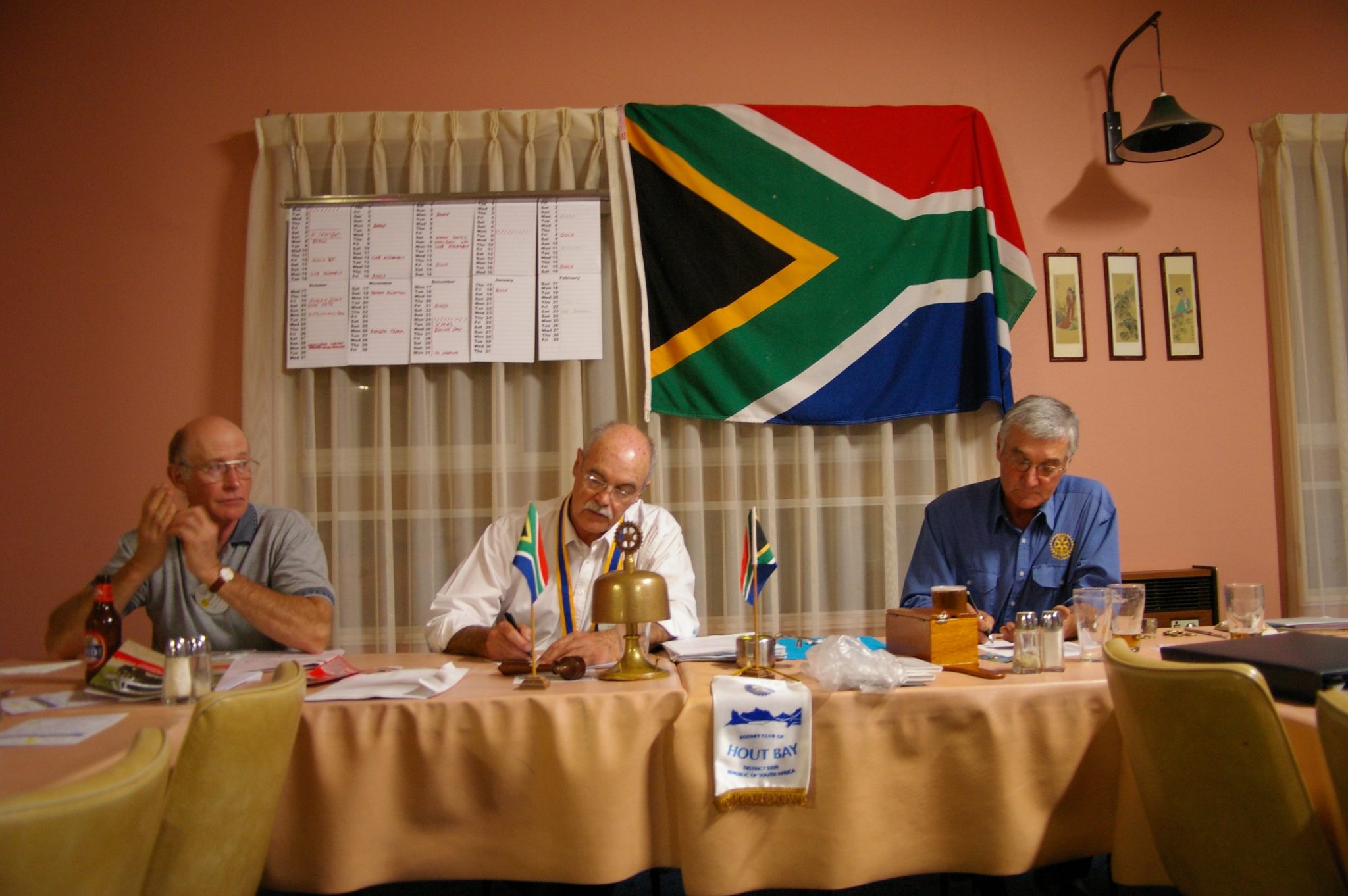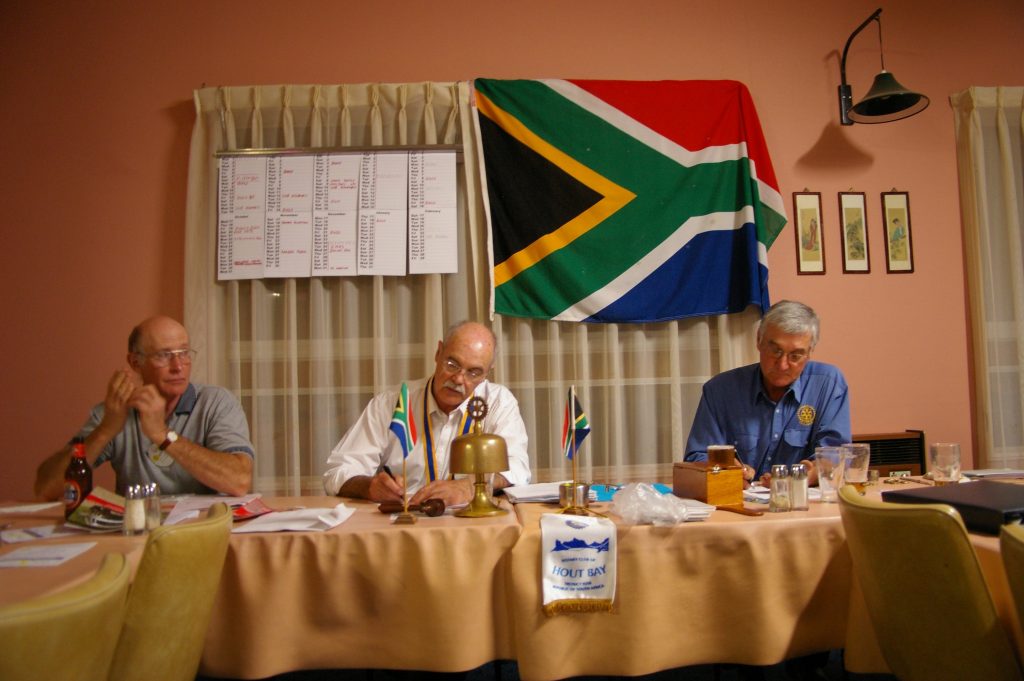 2. Rotary Action Groups
Rotary Action Groups are independent, Rotary-affiliated groups made up of people from around the world who are experts in a particular field, such as economic development, peace, addiction prevention, the environment, or water.
Action groups offer their technical expertise and support to help clubs plan and implement projects to increase our impact, one of Rotary's strategic priorities. This support includes helping clubs find partners, funding, and other resources. Action groups can also help clubs and districts prepare grant applications, conduct community assessments, and develop plans to monitor and evaluate their projects. Read more about these activities in the Rotary Action Groups annual report.
Anyone who wants to share their expertise to make a positive difference can join an action group. Only Rotarians, Rotaractors, and Rotary Peace Fellows can serve in leadership roles.
Rotary Action Groups by area of focus
Promoting peace
Domestic Violence Prevention
Peace
Refugees
Slavery Prevention
Fighting disease
Addiction Prevention
Alzheimer's/Dementia
Blindness Prevention
Blood, Tissue, and Organ Donation
Diabetes
Family Health/AIDS Prevention
Health Education and Wellness
Hearing
Hepatitis Eradication
Malaria
Mental Health Initiatives
Multiple Sclerosis

Providing clean water and sanitation
Menstrual Health and Hygiene
Water, Sanitation and Hygiene
Saving mothers and children
Clubfoot
Reproductive Maternal and Child Health

Supporting education
Basic Education and Literacy
Growing local economies
Community Economic Development
Disaster Assistance
Protecting the environment
Endangered Species
Environmental Sustainability
Action groups that work in more than one area of focus
Food Plant Solutions
3.  June is Rotary Fellowship Month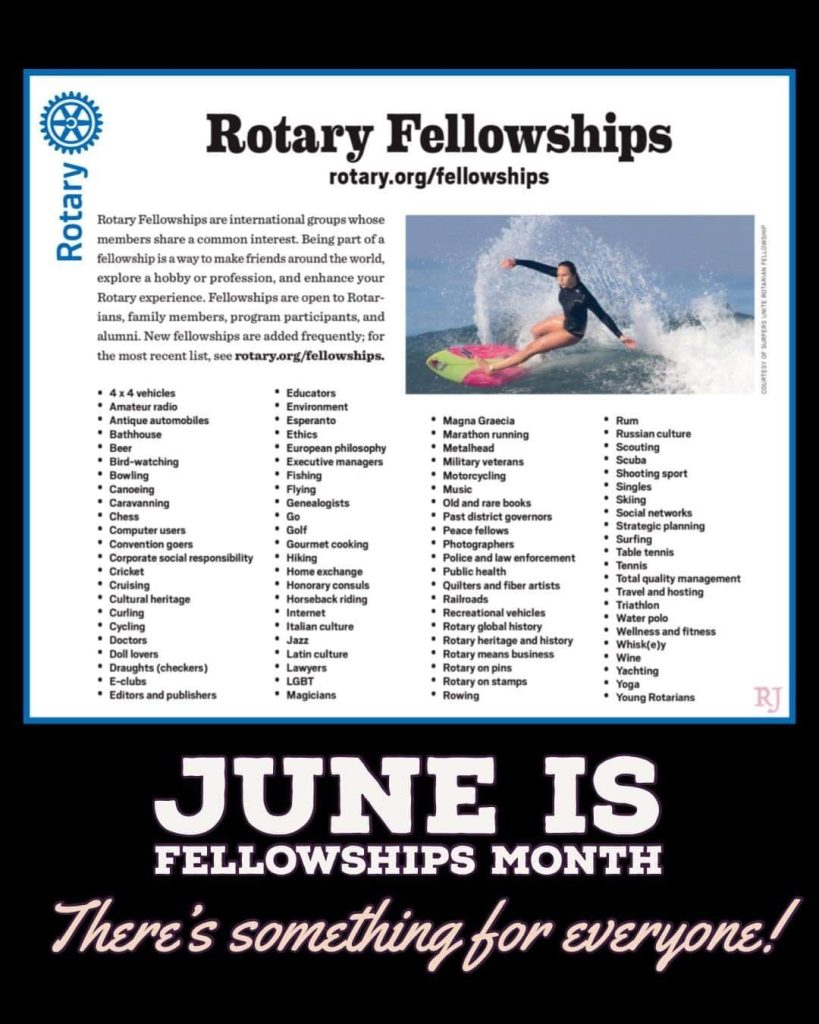 Here are just a few some excellent fellowships to join:
Beer Rotarians Enjoy Fellowship or BREW
You can view all of them on the following page on Rotary.org
June is Rotary's Fellowship Month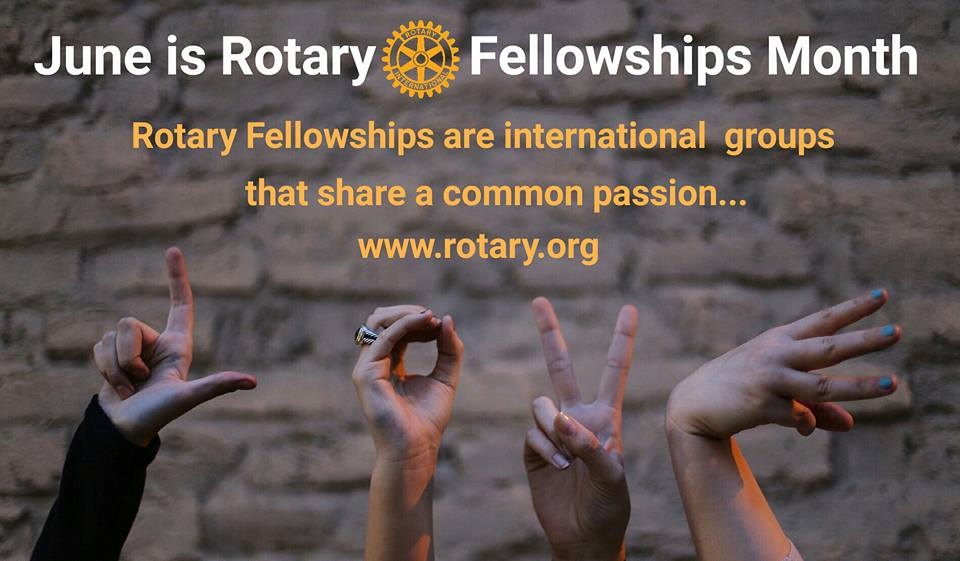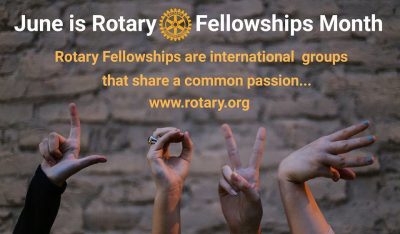 Graphics by Debbie Vance from Canada
ROTARY CLUB OF COOLAMON Inc. 2022-23
Chartered March 3rd, 1971; Sponsoring Club Narrandera Rotary Club
President: Paul Weston
President-Elect 2023-2024: John Bond
Secretary: John Glassford
Treasurer: Mary Potts
Membership Director: John Nulty
Service Projects Director:  John Bond
Youth Services Director:

Anne Rzeszkowski

Club Admin Director:  Henk Hulsman
Public Image Director: Grahame Miles
Sergeant @ Arms: Garth Perkin
Immediate Past President and Vice-President: Albert Suidgeest
Bulletin Editors: Paul Weston and John Glassford
Webmaster: John Glassford