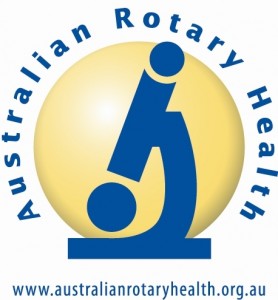 Message from DGE David Kennedy who will be our District Governor from July 1st 2014.
PDG John Egan in hi role as Board member for ARH wishes for it to be known that two positions exit for members within our District who may have an interest in Australian Rotary Health.
The first position will be as District Representative for ARH. The second as a District Committee person.
The District also wish to thank Mary-Ann Kelly who is stepping down from the role of District Rep. for her service to the District over an extended period of time and wish her well with future endeavours.
To express you interest in on of these positions contact John Egan on his email at johnandmariaeganATgmail.com or call him on 040204880349.
"All current District Representatives have been provided with all the necessary promotional material, DVDs, speech notes, training  programme, newsletters, etc., that will assist them in their role.  lf a new District Representative is appointed, a similar pack will be provided."
DGE David Kennedy