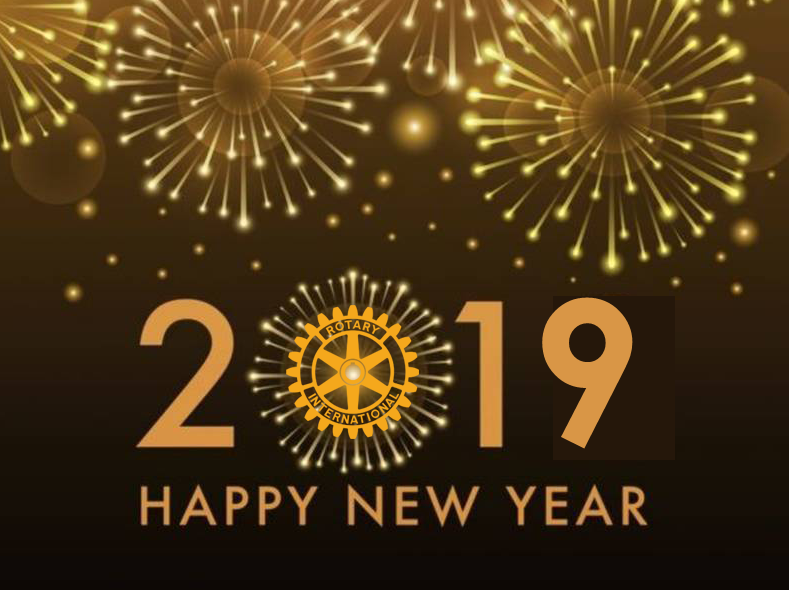 1 January, 2019
We hope you all had a wonderful silly season and were able to spend some quality time with near and dear ones.  We have some pics to share of our Christmas party and New Year's Eve festival, along with a letter from Jackson Wykes, our outbound Rotary Exchange student who will be returning from Finland later this month.  Best wishes for a healthful and productive new year!
Bring on winter in Finland
Jackson Wykes, exchange student sponsored by the Rotary Club of Coolamon currently living in Finland
Hello again everyone …….
I still cannot believe how fast the year is flying by. Who would think we only have three months to go! Writing this makes me think how I need to make the most of every moment that I have left of this exchange.
Not a great deal has happened the past three months. Summer holidays had to come to an end and I have returned to school. It was a bit strange to have to get into a routine again, like getting out of bed early, but it didn't take me long to adjust. School has changed a lot since returning from the break. I am now in senior school and everyone is very studious and striving to do their best. I attend all my classes but probably distract others in the class as I know school is not counting towards anything for me. Recently my school had exams. I had to do the maths exam. I wouldn't say I did great as it was all written in Finnish and my ability to read Finnish is not great and possibly I haven't listened all that well in class!
I'm doing all the basic subjects at school. I do one Finnish class a week which is helping me with learning the language. This has been really hard as everyone just speaks English to me. I love spending time with my friends at school and in my free time.
One big change recently was when I moved to my last host family, the Ilvankas. They are a really nice family and have made me feel like part of their family. On my first night at their house we put an Australian flag up on the wall in the living room. My bedroom is so cool.
My host dad is Jari and my host mum is Terhi. I now have one older host brother, Eero and younger host brother, Arvo. The Ilvankas have decided to only speak Finnish to me, so hopefully I learn a bit before I come home. I am understanding most things they say, but speaking it is a different story.
Eero goes to university, so I don't see him too much. I'm very close with my younger host brother Arvo. I play in his ice hockey team and I go hunting with him almost every day. The Ilvankas go hunting all the time. Almost every weekend I hunt with my host father around where I live. It is a lot of fun and something that I am enjoying a lot.
I have been playing ice hockey a few times a week in Arvo's team. I'm not very good, but I'm getting better. I really like ice hockey.
I have had one district camp in the last 3 months. At this camp we met in Tampere and I got to meet all the new exchange students in my district. Time has gone so fast that I can't believe that was me 9 months ago! I have also had the opportunity to meet up with the rest of the new exchange students in Helsinki and Tampere.
I have also had a trip to the coast, a place called Pori. The beach is not the same as in Australia. It was not the best day, weather wise, but it was still very nice and a lot of fun.
I am really looking forward to the cold weather again. I loved winter in Urjala and I'm looking forward to the snow. I need to make the most of my time where there is snow in my backyard as it won't be the same when I get back home.
Thanks for reading my report. With only 1 month left there is still so much to see and do.
Jackson Wykes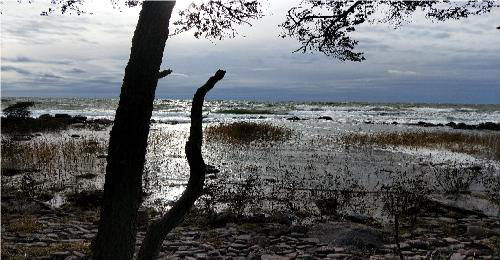 ROTARY CLUB OF COOLAMON Inc. 2018-19
Chartered March 3rd, 1971; Sponsoring Club Narrandera Rotary Club
President: Daryl Breust 0409 551 140
President-Elect: Wayne Lewis 6927 3501
Service Projects: vacant
Secretary: Paul Weston  6927 2972
Treasurer: Henk Hulsman 6927 3486
Rotary Foundation Director: Neil Munro 6927 3156
Club Admin Director:  Daryl Breust 0409 551 140
Youth Director: Dave McKinley 6927 8553
Membership Director: Wayne Lewis 6927 3501
Public Image Directors: Myffy Collette 6927 6313 / Bernadette Milne
Immediate Past President: Paul Weston  6927 2972
Sergeant @ Arms: 
Ted Hutcheon 6927 3349
Bulletin Editors: 
Sarah Collins 0448 118 003 , Grahame Miles 0428 694 448 & Paul Weston 
6927 2972