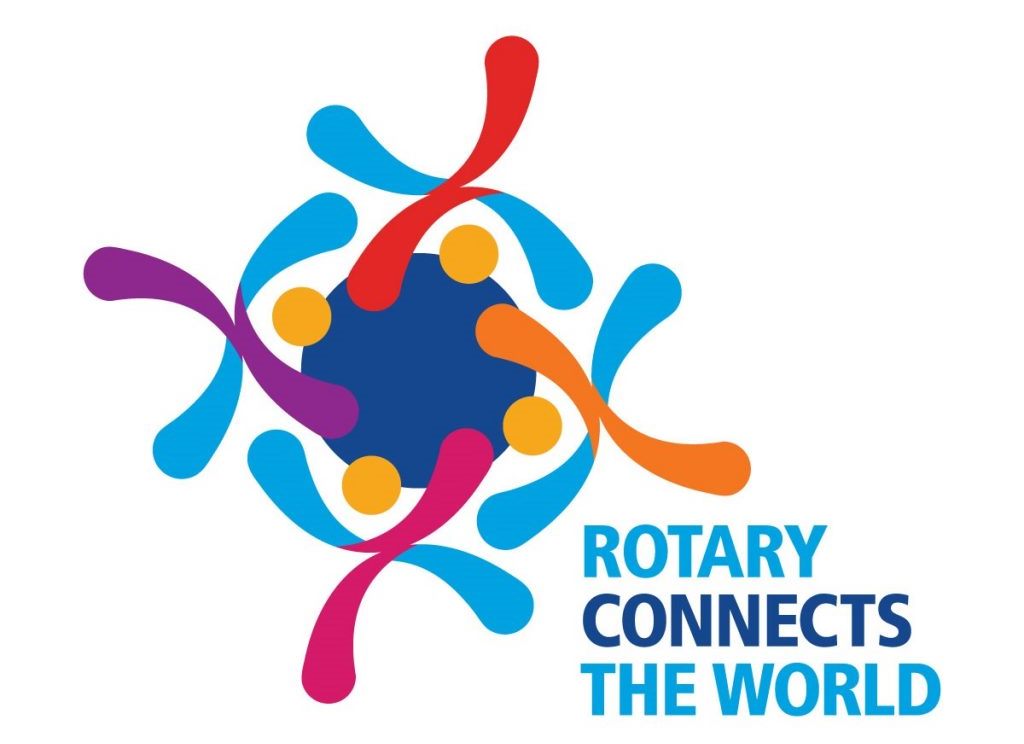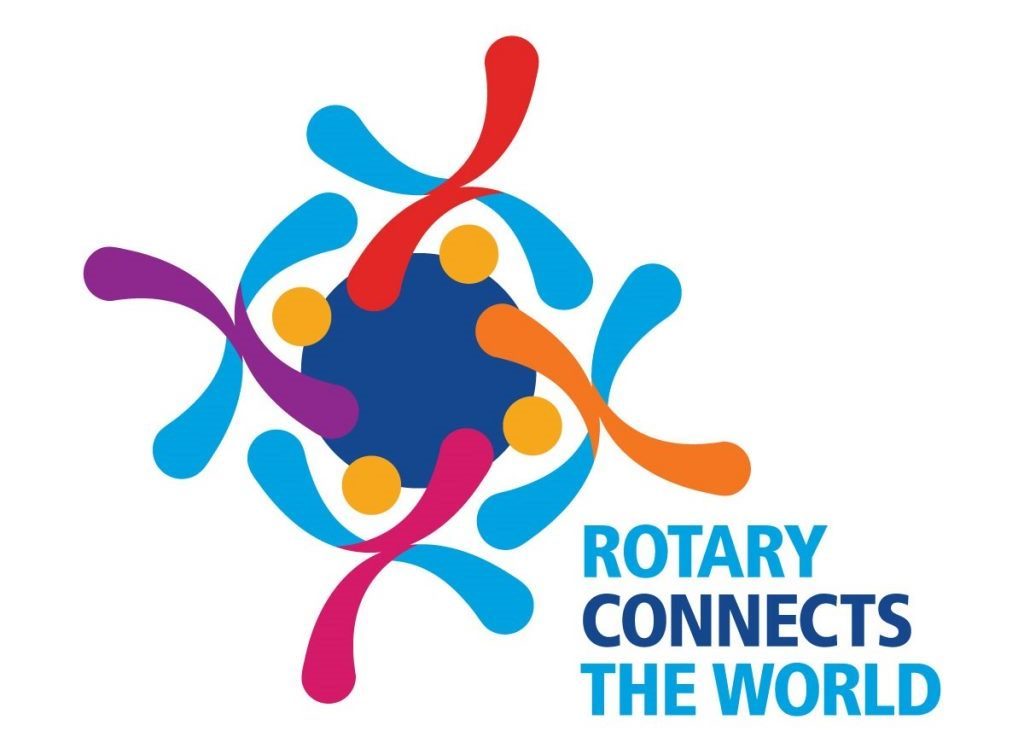 Meeting of 22nd July 2019
President Wayne welcomed  19 members, with guests Chez & guest speakers Michelle Booth & Karen Fryer from Ganmain.   
Apologies from Dave, Henk, Dick, Lyn, Ian and Howard.
Matters of Business
Reminder to ALL members to check you have the Working with Children Check.  This has become more important than ever.

Our new Secretary John G sent minutes of the July board meeting to all members.  Decisions by the board can be discussed at the upcoming club assembly (5th August).
Potential fund raiser for Polio Plus: Rotary (and other service clubs) can organise a pre-release viewing of the movie 'Ride Like a Girl'.  Any members interested in organising such an event should talk to President Wayne.
Up-2 Date Art Exhibition – opening on Friday night & then on for the following 2 weeks until August 11th.
Over those 2 weeks, running at the same time as the Art Exhibition, there is a Vintage & Pre-Loved Clothing Pop-up shop in Nadeem's building opposite UTDS, which is raising funds for Wagga Womens' Refuge; please feel free to call in to see the significant range of garments.
Christmas in July this Saturday at the Sports Club. Bookings by 25 July.
Trivia Night, Friday August 23rd – Daryl is planning on organising two Rotary tables.
Kevin Farrell from the Hot Rodders Association will talk this coming week on the hot rod association AGM in Coolamon next March 14-15th 2019.  We're being asked to do some catering.
Marianne Costello from Fusion (from Matong) will speak at the same meeting on Youth Learning Difficulties.
Guest Speakers:
Michelle Booth & Karen Fryer 
Myffy introduced our two guest speakers Karyn Fryer & Michelle Booth from Ganmain to talk on  their project of recycling bottle tops as a fund raiser for Ganmain Public School.  The program, called 'Lids for Limbs', will collect milk bottle and soft drink bottle lids (which can't be recycled with normal recycling) and send them to Melbourne for recycling into prosthetic limbs for children in developing countries.
They plan to set out special recycling bins at various shops in Ganmain for people to donate their bottle tops. The plastic is then recycled to make prosthetic limbs for children by Envision Hands. Michelle and Karen came to present their idea to our club and request our help in collecting and storing lids in Coolamon, Marrar and Matong and to arrange to have them transported to a collection point in Albury.  October 16 will be launch day of the project in Ganmain.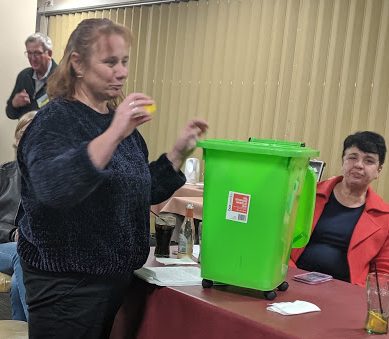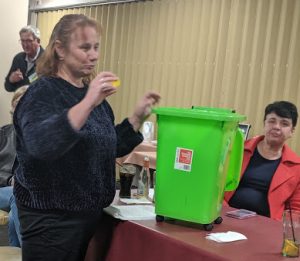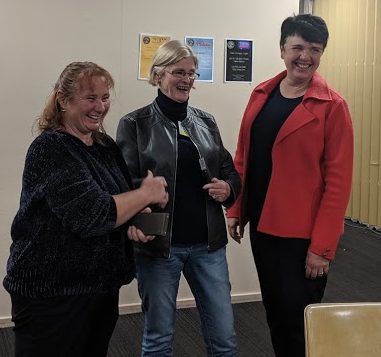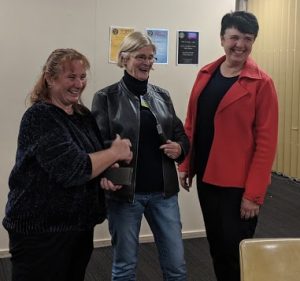 Myffy thanked Karen and Michelle for their talk and presented them with Coolamon Rotary pens as a token of our appreciation.  The evening closed with a raffle (featuring two prizes, which were won by Daryl and Bern) and a condensed fine session (which elicited a surprising number of self-admissions of goof-ups in recent weeks!).
QUOTE OF THE WEEK
Who made this quote?
"My chances of being PM are about as good as the chances of finding Elvis on Mars, or my being reincarnated as an olive."
Last week's Quote of the Week was attributed to Aristotle.
JUST FOR LAUGHS
To commemorate the moon landing: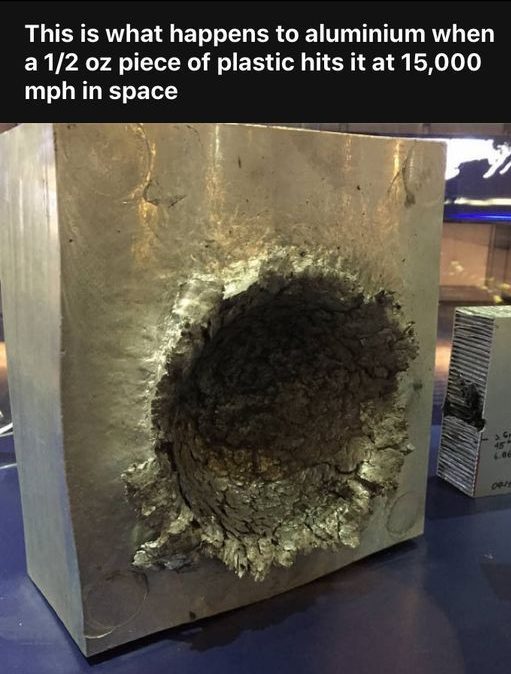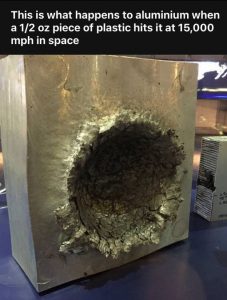 A joke courtesy of Bondy:
Jenny was out with the girls telling husband Tim she would be home by midnight. The hours passed and the margaritas were going down a treat.  About 3 am and worse for wear, she walked in the door just as the cuckoo clock cuckooed 3 times. Tim was a light sleeper and she knew he would wake up and hear the 3 cuckoos, so she cuckooed another 9 times, proud of her quick thinking and went to bed.
Next morning Tim asked her what time she got in. "At midnight like I said I would, I heard the cuckoo clock cuckoo 12 times."
"Mmm, well that's funny, it must have broken afterwards" Tim said.
"Oh, why?" Jenny asked.
"Well, at 3 am it cuckooed 3 times, then said, 'Oh crap', cuckooed 4 more times, cleared its throat, cuckooed another 3 times, giggled, then cuckooed another 2 times and then swore after tripping over the cat." 
DIARY
* Monday, July 29 – Speaker meeting. Guest speakers: Kevin Farrell (speaking on hot rods coming to Coolamon in March) and Marianne Costello/Fusion (speaking on youth learning difficulties). Coolamon Sport & Rec Club, 6:30 for 7:00 pm.
Monday, August 5 – Club Assembly.Coolamon Sport & Rec Club, 6:30 for 7:00 pm.
Thursday, August 8 – Bingo.  Community Centre Hall, 6.45 – 10:00. Capt. Henk H,  Bruce H, Lyn S & Anne R
September 20-22 Australian New Zealand Rotary Conference, Christchurch.
Friday, October  4 – Fannie Lumsden concert in Old Junee. Tickets cost $30.
Sunday, October 6 – Gears and Beers.
Monday, November 4  – Annual General Meeting
March 20-22nd 2020 – D9700 Conference, Temora.
* denotes partner & guest night
REMINDERS
Please get your working with children check completed and give the number and expiry date to the secretary ASAP. Failure to do so may mean you are not covered insurance wise when you volunteer at events.
Subs are now due.
ROTARY CLUB OF COOLAMON Inc. 2019-20
Chartered March 3rd, 1971; Sponsoring Club Narrandera Rotary Club   President: Wayne Lewis 6927 3501 President-Elect: Howard Atkinson IPP & V. President: Daryl Breust 0409 551 140 Secretary: John Glassford Treasurer: Henk Hulsman 6927 3486 Rotary Foundation Director: Neil Munro Club Admin Director:  Dave McKinley Service Projects Director: Howard Atkinson Youth Director: Sarah Collins 0448 118 003  Membership Director: Paul Weston Public Image Director: Grahame Miles Immediate Past President: Daryl Breust 0409 551 140 Sergeant @ Arms: Albert Suidgeest Bulletin Editors: Grahame Miles, Sarah Collins and Paul Weston Webmaster: John Glassford  
July is New Leadership Month