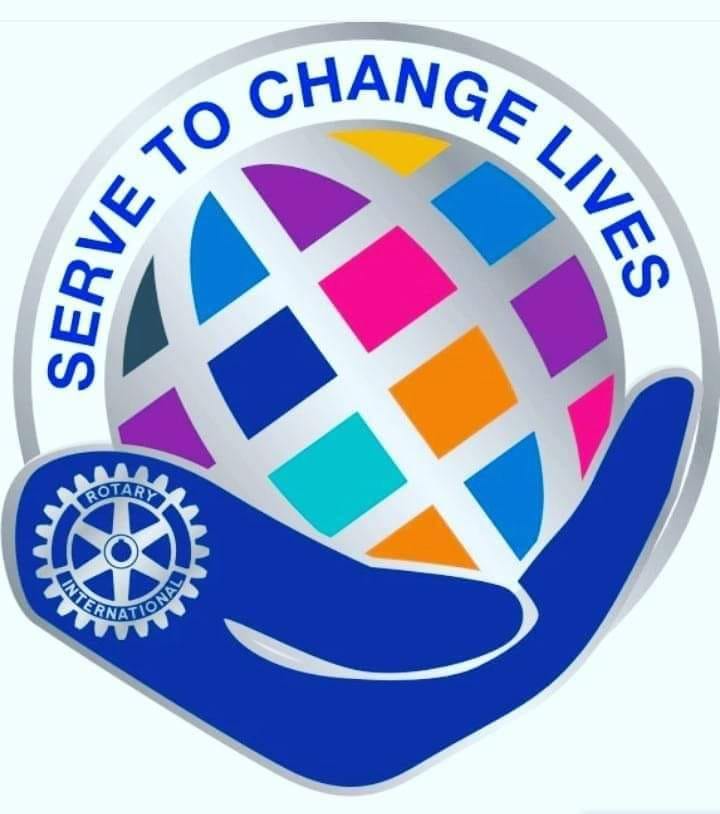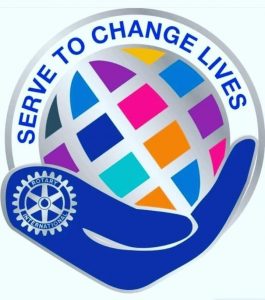 WEEK OF JUNE 27th
ART FESTIVAL ON FORD
Myffy did it!! Congratulations Myffy for organising such a fantastic festival of art in our little village of Ganmain! Thanks to all the artists involved and everyone who came along to enjoy the weekend
Our lovely local Myffy Collette dreamed up
Art Festival on Ford
in partnership with Rosemary Ashton, the daughter of her late husband, Dr Brian Clarke.
MEETING OF JUNE 27th
This was our last meeting for the 2021-2022 Rotary year and president Albert made the extra effort to get back from his visit to Broken Hill on time.  Congratulations to Albert for steering us through the past 12 months.  It was not easy due to Covid and the restrictions placed on our activities, especially the cancellation of the garden viewing.
President Albert welcomed our 16 members and 3 guests including Dr. Joe Yanagisawa who will be officially inducted to our club at our changeover dinner on the 4th July.  Father Scott Mudd was a guest of Ian Jennings and it was good to meet Father Scott.
Our guest speaker was  Marc Canino from the Coolamon & District History Group.
Marc spoke on their quest to get the Coolamon Echo newspaper digitised and available online.  The paper served the Coolamon area from 1898-1905 and was a weekly newspaper.  Marc gave us plenty to contemplate as to what is required to save and store this valuable publication for the future.
Marc and the group have obtained a quote for $4,300 to achieve this goal.  So far they are $1,300 short of their target.  They have 800 members now in their Facebook Group.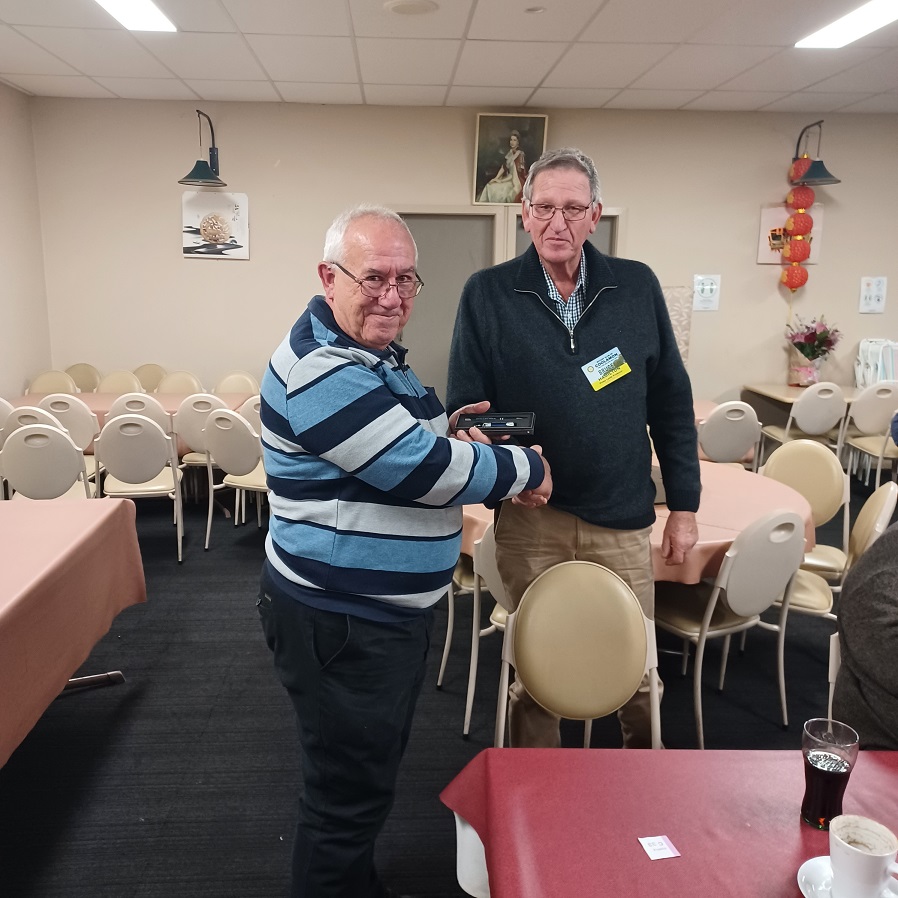 The raffle was won by Father Scott and no correct answers to the Puzzlers were submitted this week. Given that only one member even  attempted to work out the Puzzlers, the puzzlemaster has decided to give everyone an extra week to work on the Puzzlers.
Daryl Breust handed out the Hi-Viz vests that were ordered by Dick Jennings for members to purchase.
Garth announced that he was attending the Temora, Junee and Wagga Wagga Rotary club changeover dinners.
Other members including Chez and Alex Thompson attended the Temora changeover and Paul Weston is going to Junee.  John Glassford represented the DG at Junee and Wollundry changeover dinners.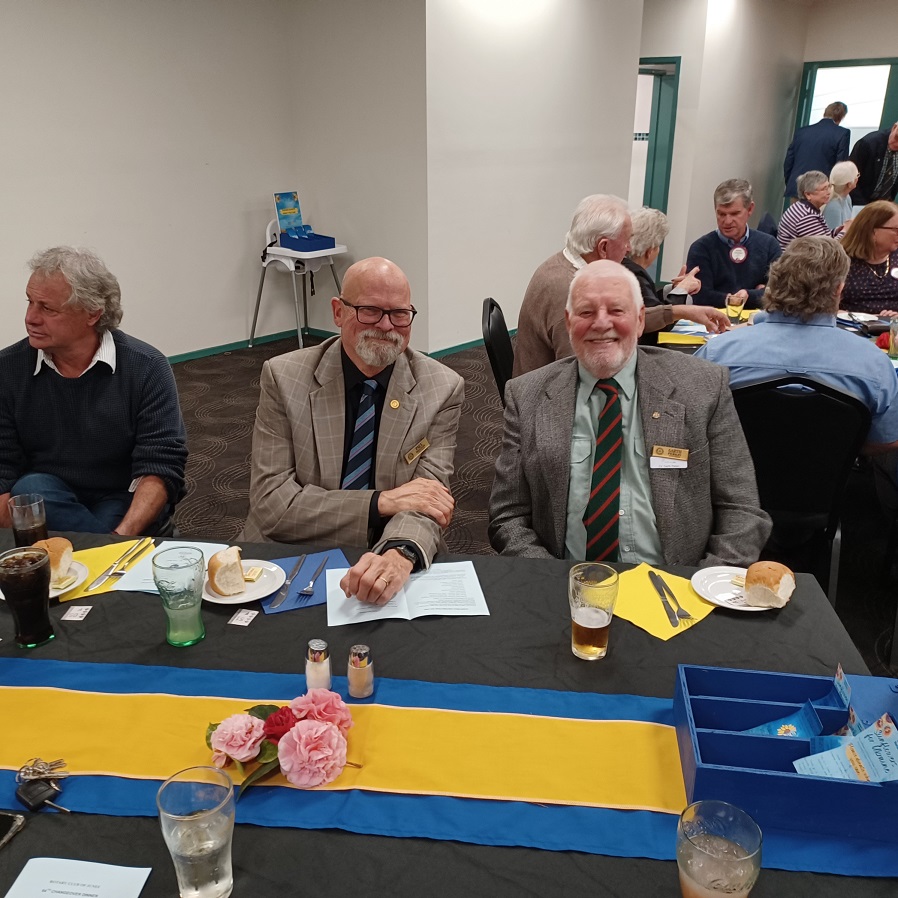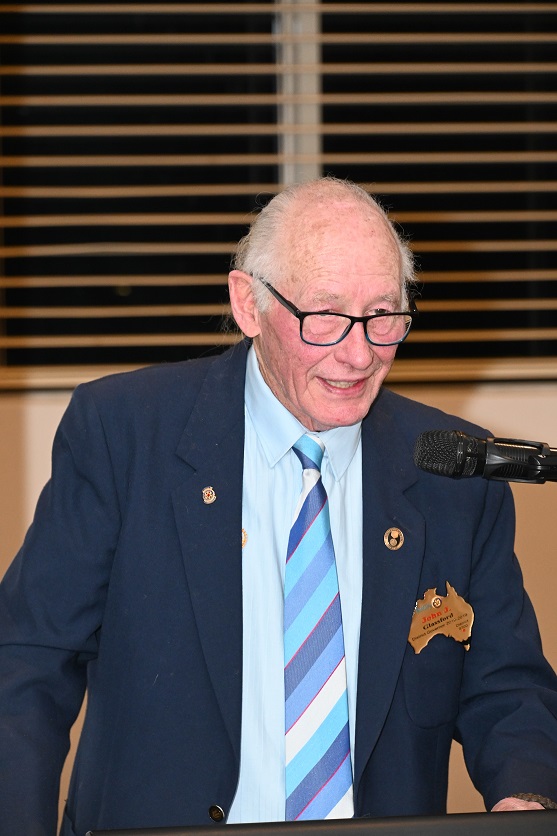 DIARY
*N.B. You are always welcome to bring guests to most of our meetings, just advise Ian Jennings if you want to bring a guest along when you respond to the weekly dinner roll call!
Monday, 4th July – Coolamon Rotary Club Changeover. Coolamon Sport & Rec Club, 6:30 for 7 pm.
Monday 11th July – CRC ASSEMBLY including President Paul Weston's plans for the 2022-2023 Rotary year. Coolamon Sport & Rec Club, 6:30 for 7 pm.
Tuesday 12th July – 1st CRC 2022-2023 Board Meeting. Coolamon Sport & Rec Club, 7 pm.
Friday, 15th July – Sustainable Farming Field Day. At the properties of Adrian & Wendy Lindner and Ian & Marilyn Jennings.  9.00 am – 3.00 pm.
Tuesday, 2nd August – Larapinta Trek (benefit for ShelterBox) (with Garth Perkin, Mary Potts and Don Dyce).
Larapinta Trek 2022 for ShelterBox
Saturday/Sunday October 1st-2nd – Gears and Beers (Wollundry RC). 
Friday-Sunday 21st-23rd October
– 
District Conference.
  Joyes Hall, CSU campus, Wagga Wagga (details forthcoming). [
NB
The district conference will be moving to an October timeslot as of this year, which is why we're having two district conferences in 2022).
Friday-Sunday 28th-30th October 2022  – Rotary Zone 8 Conference (Canberra).
Rotary Australia New Zealand and Pacific Islands Conference
JUST FOR LAUGHS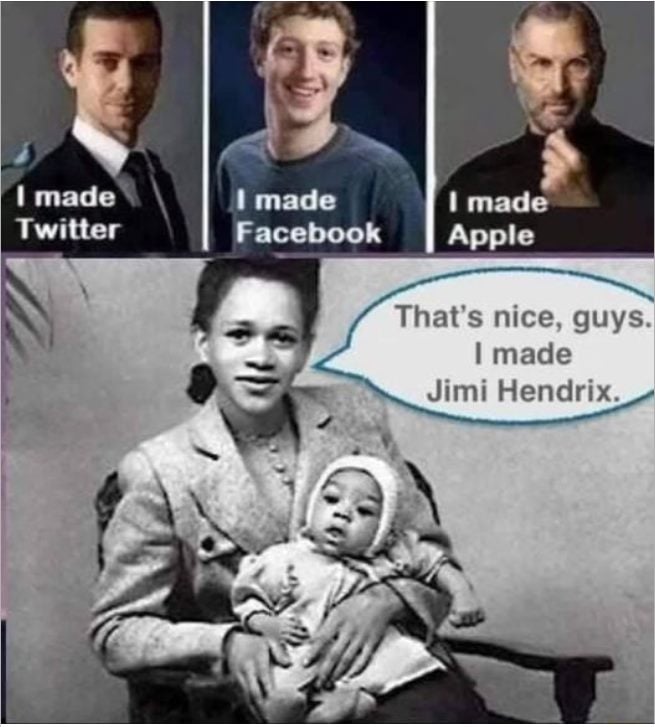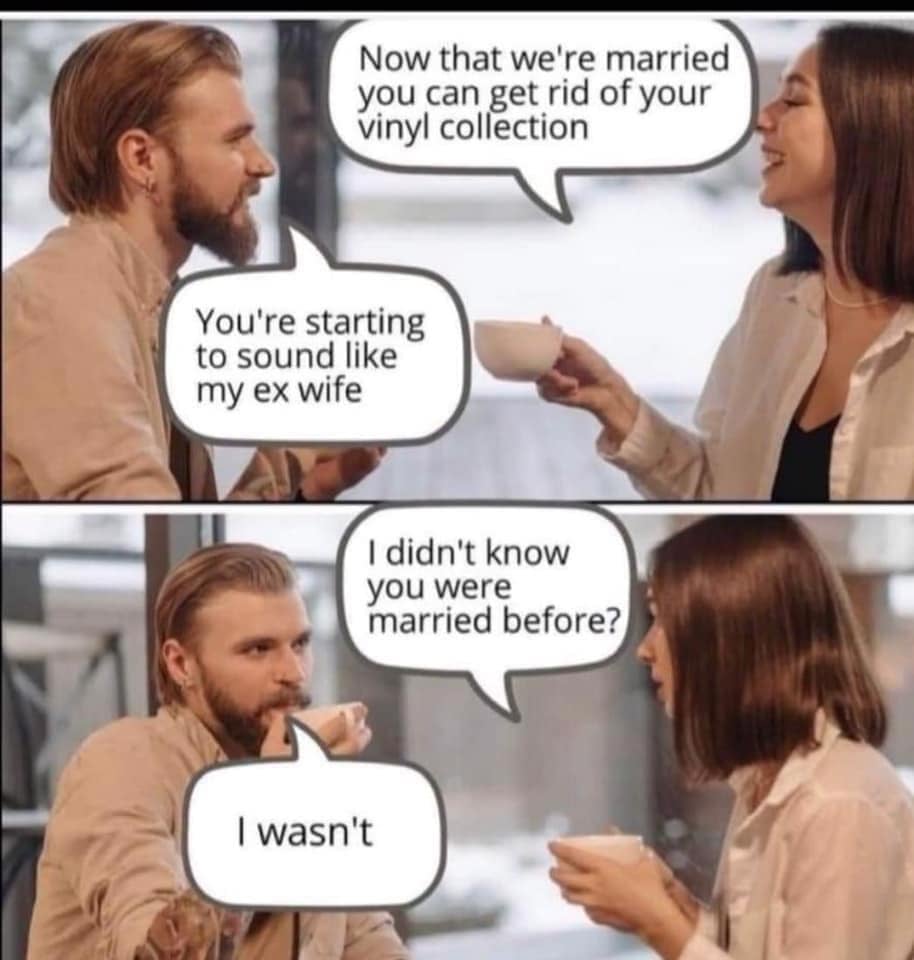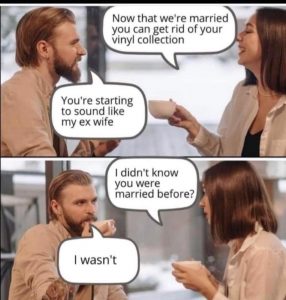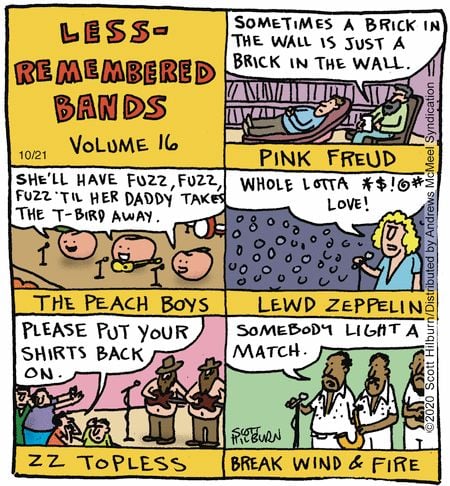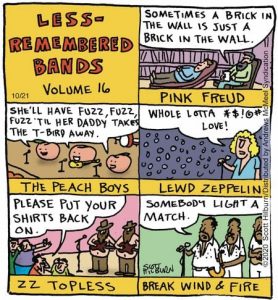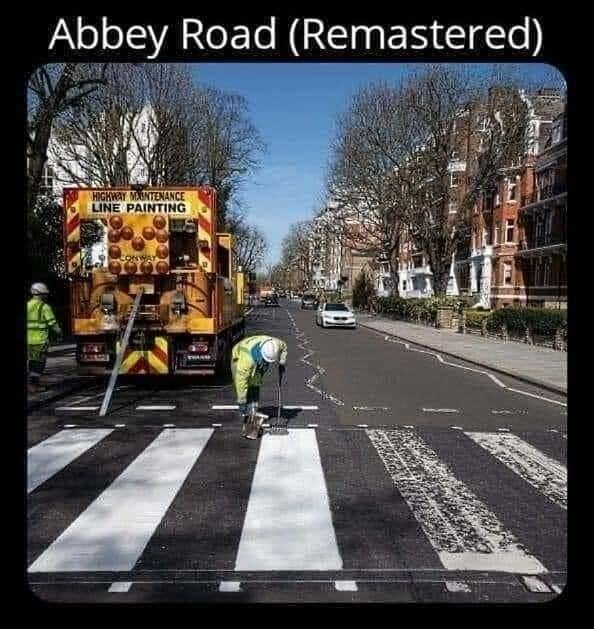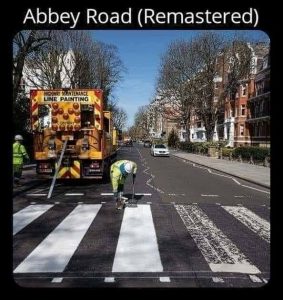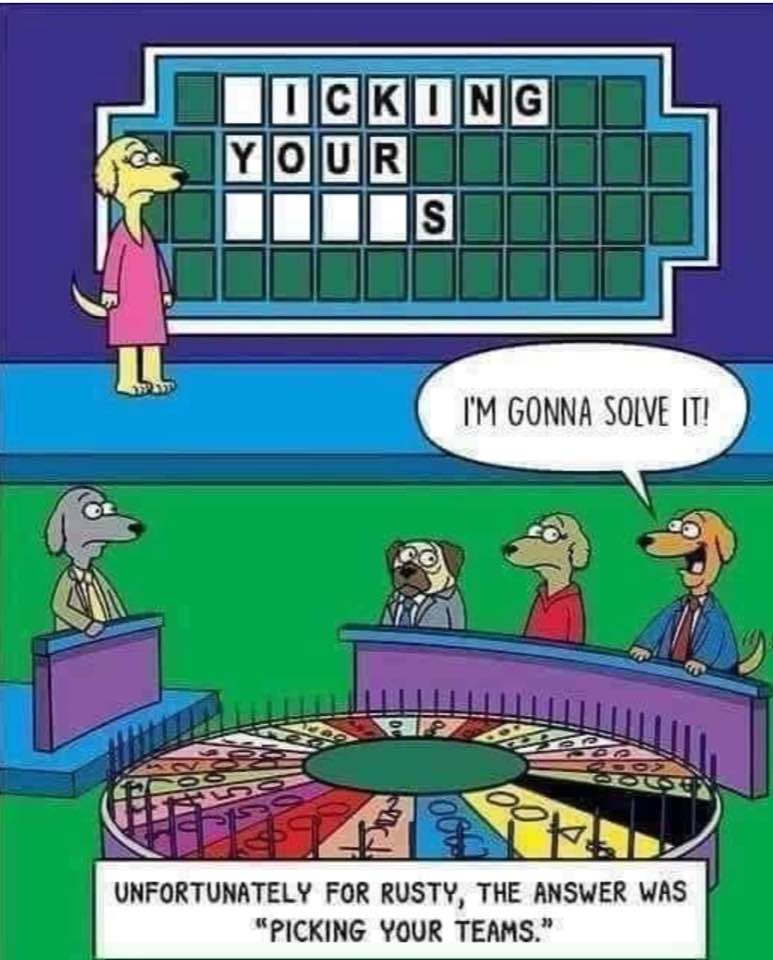 THE PUZZLER
Answer to the last Puzzlers: 
The answers to last week's Puzzlers will appear net week because an extra week is being provided to work out the Puzzlers.
This week's Puzzlers (repeated from last week): 
Easier one: What common sayings are represented by these obfuscations? 1) To place a primitive agricultural conveyance in a position anterior to the animal Equus caballus; 2) It requires a number of people greater than one to perform a terpsichorean series of low dips and twisting steps on the toes; 3) To accumulate an excess of temperature beneath a circular, tight-fitting clothing component; 4) Transferring from a culinary vessel into a site of pyrogenic activity; 5) Refrain from calculating upon the quantity of juvenile poultry prior to the completion of the entire process of incubation.
Harder one:
After visiting my nan, I travelled home in her old jalopy. The car was old and battered, it had a leak from the fuel tank, and the car could only travel in second gear. This meant that I could only travel along at a steady 30 miles per hour and go only 20 miles per gallon of fuel.
At the start of the journey I placed exactly 10 gallons of fuel into the tank. I knew, however, that the fuel tank lost petrol at the rate of half a gallon per hour.  Just as I arrived home, the car stopped because it had run out of petrol.
How far was it from my nan's to my home?
ROTARY NEWS
1.  ROTARY FELLOWSHIPS
ROTARY CYCLING TO SERVE FELLOWSHIP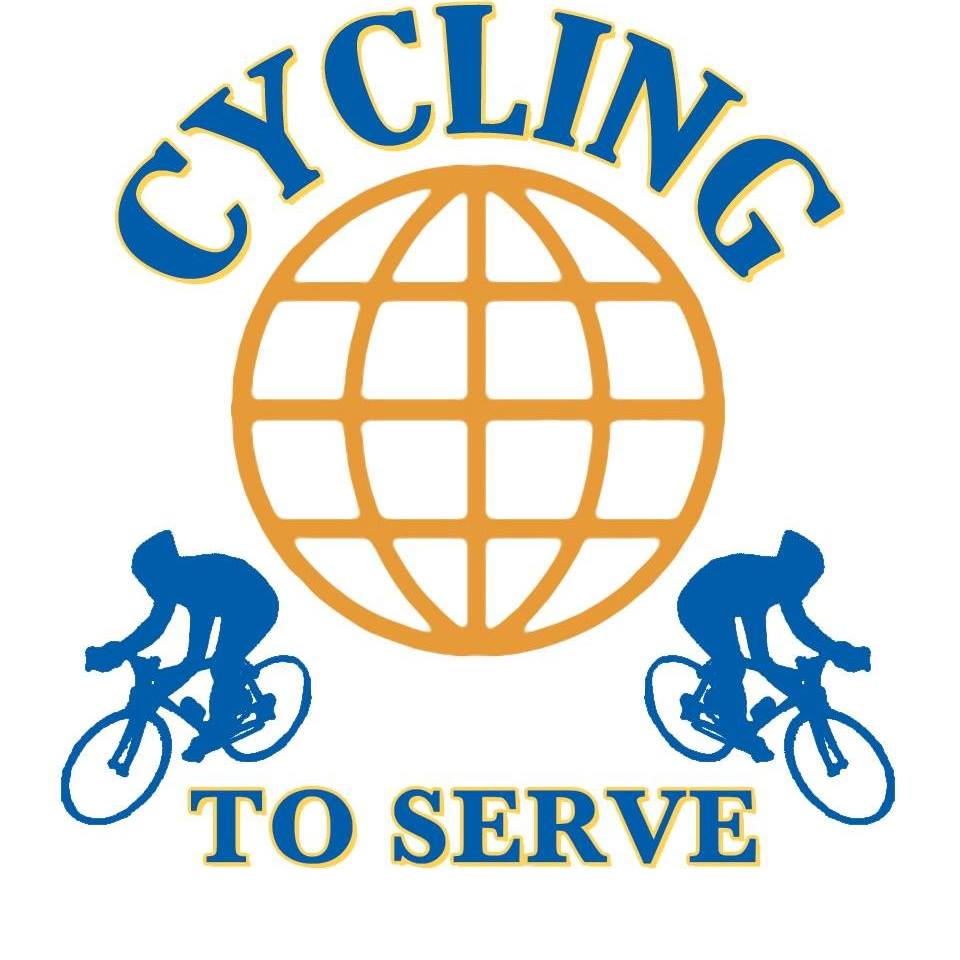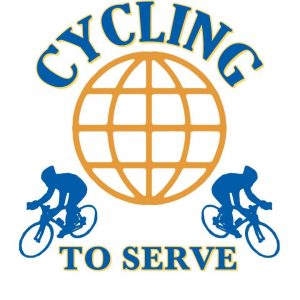 1984
Rotary Club of Herentals in Belgium organized the first Rotary Cycling world Championships, with competitions to the present day. he Cycling to Serve Fellowship had its origins in Belgium in 1984 when a Rotary club organised the first World Rotary Cycling Championships. The championships were held again in 1985 and 1986, but it was then decided that the effort was too much for a single club. Consequently, some of the Belgian and Dutch participants got together and formed the Cycling to Serve Fellowship in 1988 and annual events have been organised by Rotary clubs in many countries throughout the world, including Australia.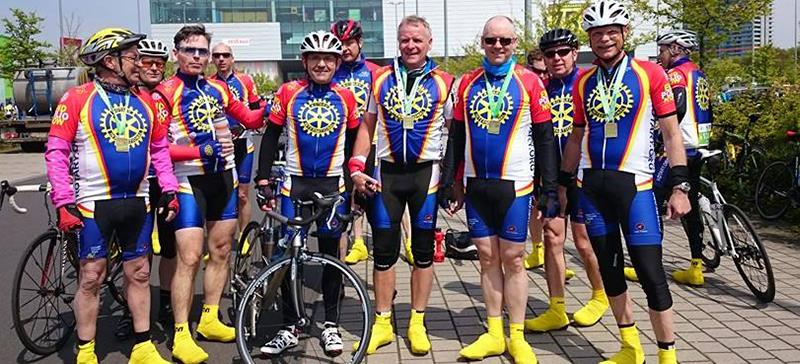 2022
ROTARY INTERNATIONAL CYCLING CHAMPIONSHIP
Saturday 07/30/2022
A new race format is introduced in these years! In the past, the race took place over 30-50km on a circuit. Instead of riding a set distance, the new format will only include cycling for 60min and 1 lap. This means that the cyclist who has ridden the furthest distance in 1 hour will bring home the win. This prevents those behind who have no chance of placing to finish their race alone and unnoticed.
The objectives of our Fellowship are to develop and promote world-wide friendship through cycling both competitive and touristic; to serve the community locally, nationally and internationally through cycling activities; to promote international understanding and peace through cycling activities.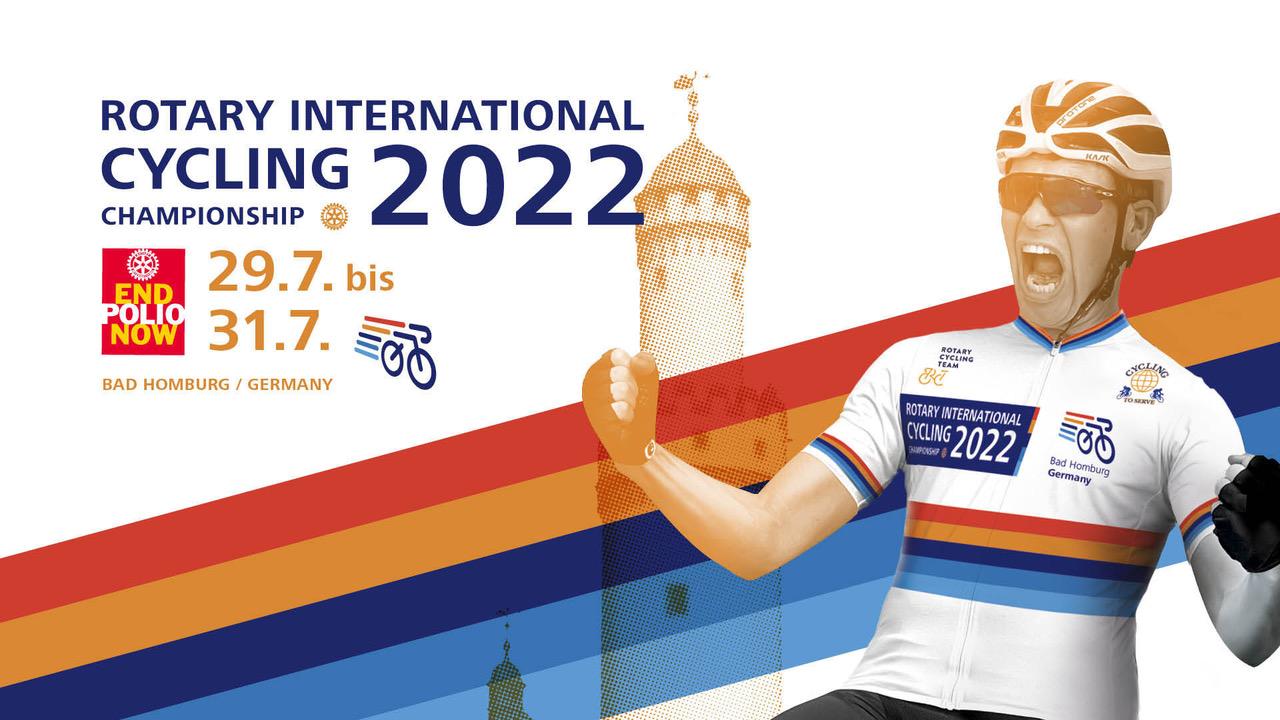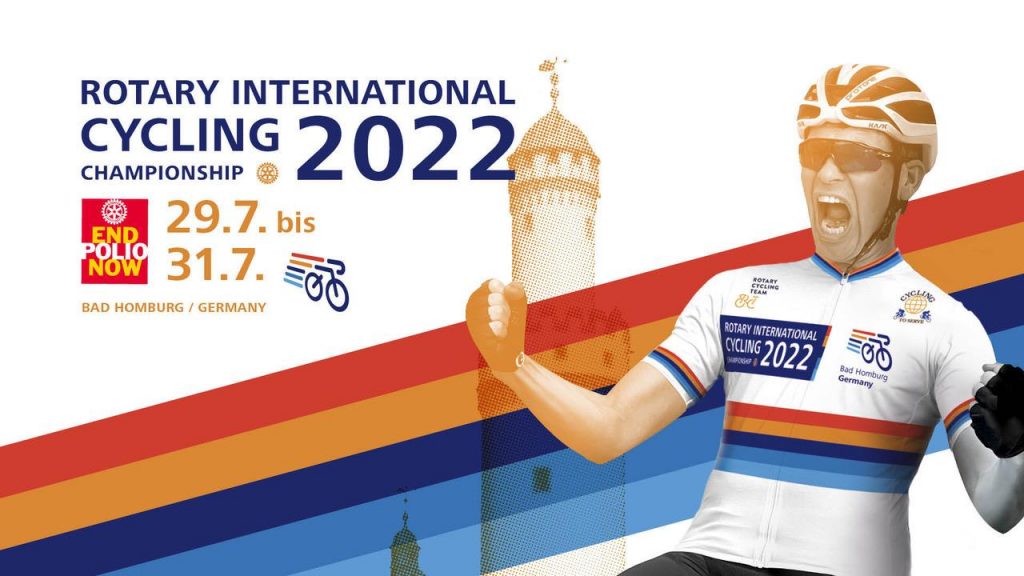 2.  UPDATE SUNFLOWERS SEEDS FOR UKRAINE
Two clubs went to great lengths to support the Sunflower Seeds for Ukraine initiative at their recent changeover dinners:
1. TUMUT ROTARY CLUB
Hi John,
It is such a pleasure to be able to update you on our club's fundraising efforts and to also take the opportunity to thank you for your assistance and for inviting The Rotary Club of Tumut to join in this worthy undertaking.
Our fundraising has had a very broad focus from members of the community to small businesses, schools, aged and disability providers, a multinational business, church groups and of course Rotary Club members and social media.
Sunflowers were the theme of our changeover dinner in conjunction with the 2021-2022 Rotary motto "Serve To Change Lives". I have included photos below.
Yours in Rotary,
Lisa Packard
Rotary Club of Tumut-Sunflower Seeds for Ukraine
2.  JUNEE ROTARY CLUB
On Sunday Garth Perkin, Paul Weston and John Glassford attended the Junee Rotary Club changeover luncheon.  It  was a very well attended event with the Hon. Michael McCormack MP the Junee Shire Mayor and Area Governor Elaine Almond with PDG John responding to the toast to Rotary International.
Junee had a great year and had 10 different organisations from June receiving donations.  Their theme for the change over was Sunflower Seeds for Ukraine.  Junee have now taken over 31 kgs from Ganmain and are doing a wonderful job.  Incoming President Chris Paton assured us that the Sunflower initiative will go until Christmas.
JUNE IS ROTARY FELLOWSHIPS MONTH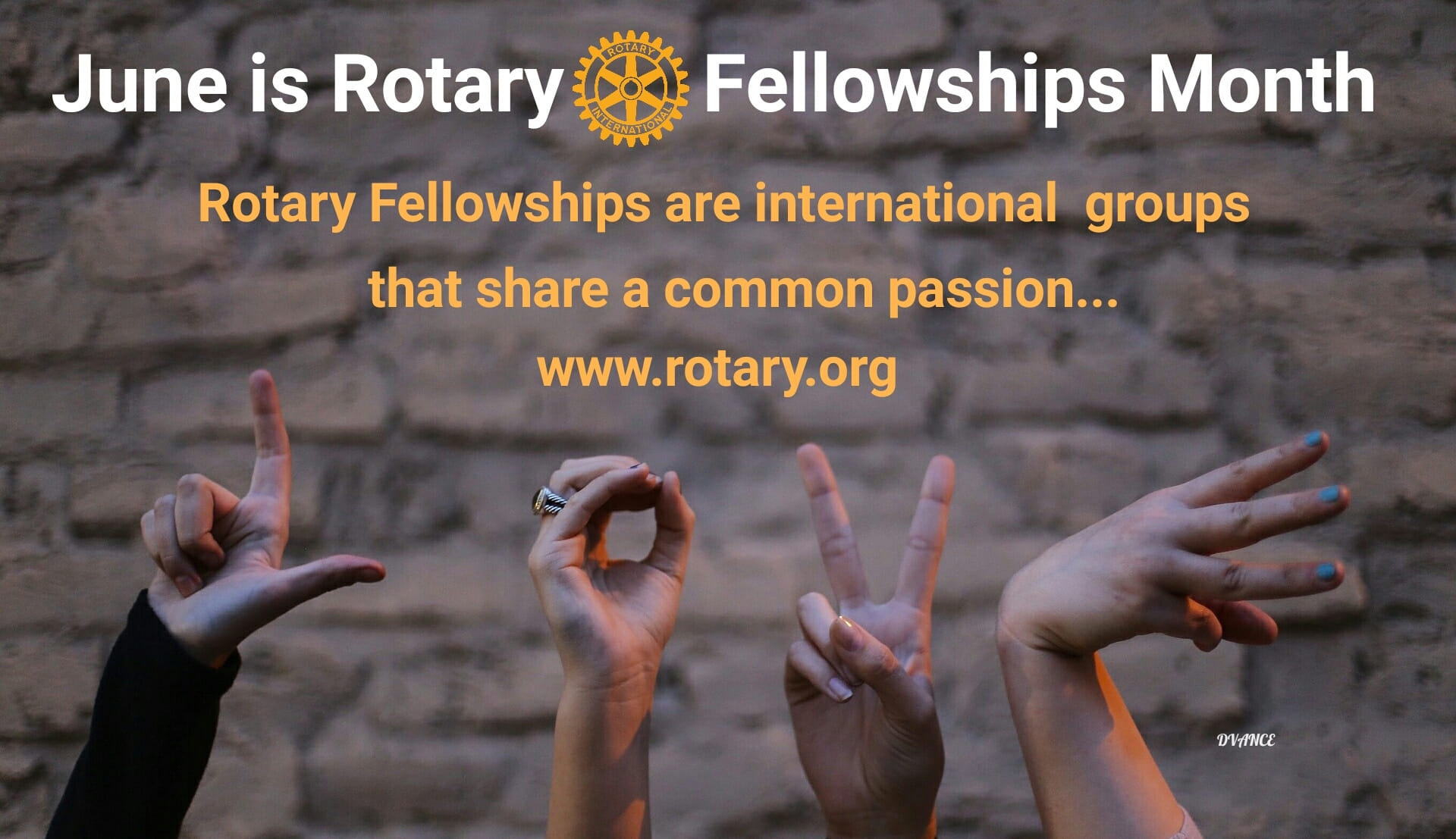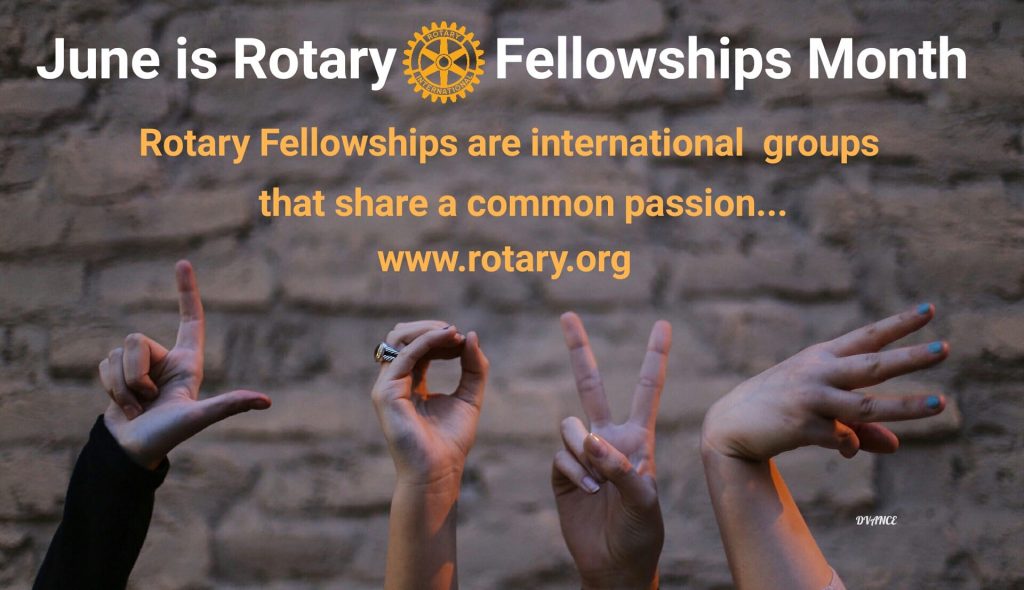 Graphics by Debbie Vance from Canada.
ROTARY CLUB OF COOLAMON Inc. 2021-22
Chartered March 3rd, 1971; Sponsoring Club Narrandera Rotary Club
President: Albert Suidgeest
President-Elect 2022-2023: Paul Weston
Secretary: John Glassford
Treasurer: Henk Hulsman
Rotary Foundation Director: Neil Munro
Membership Director: Dick Jennings
Service Projects Director: Daryl Breust
Youth Services Director: Anne Rzeszkowski
Club Admin Director:  Ian Jennings
Public Image Director: Grahame Miles
Sergeant @ Arms: John Bond
Immediate Past President: Howard Atkinson
Bulletin Editors: Paul Weston and John Glassford
Webmaster: John Glassford