JULY 3rd 2023 CHANGE OVER PICTORIAL REPORT
Monday July 3rd 2023 we had 50 guests to our annual changeover dinner.  A full report will be in the July Bulletin.
Welcome to President John Bond and his Board of Directors for the 2023-2024 Rotary Year.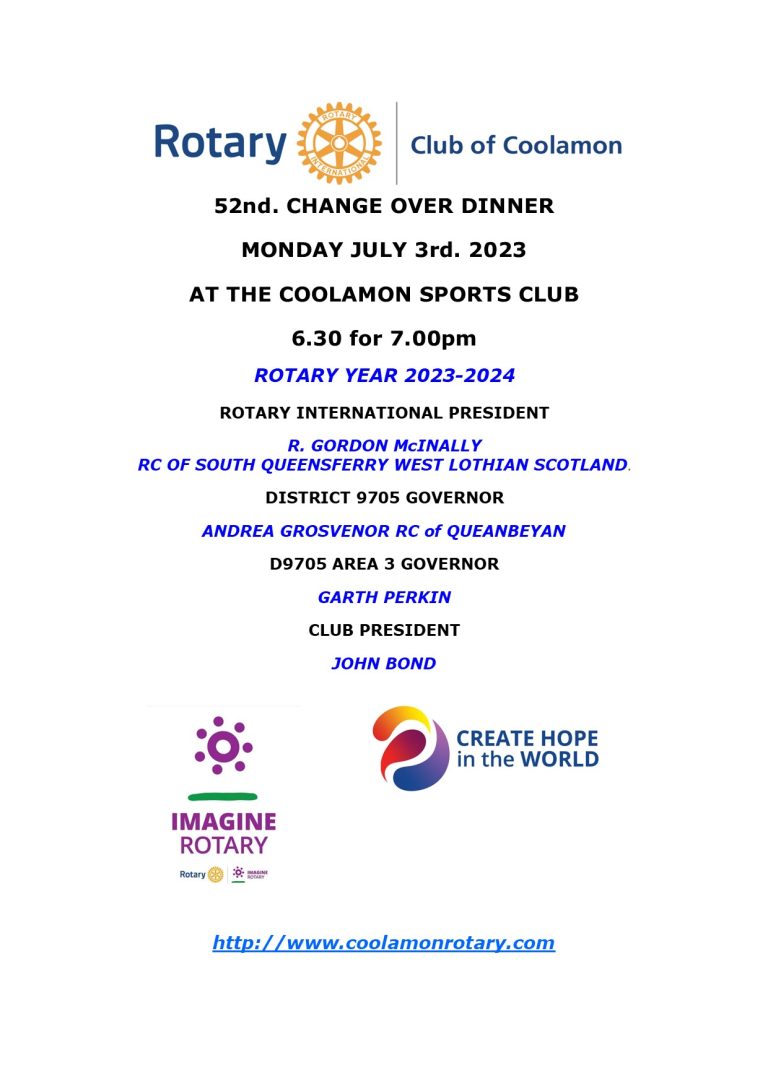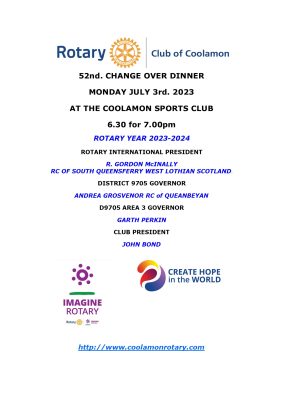 Here are some photos of the events of the dinner.  Click on the thumb nails for a larger image.