Coolamon Rotary News Bulletin #03
JULY IS ROTARY'S NEW YEAR MONTH.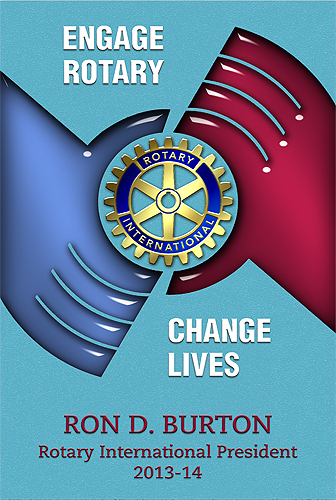 The new Rotary Year started last Saturday for the Rotary Club of Nairobi.  Here is a photo on this unique induction of David Hastie as President of the RC of Nairobi.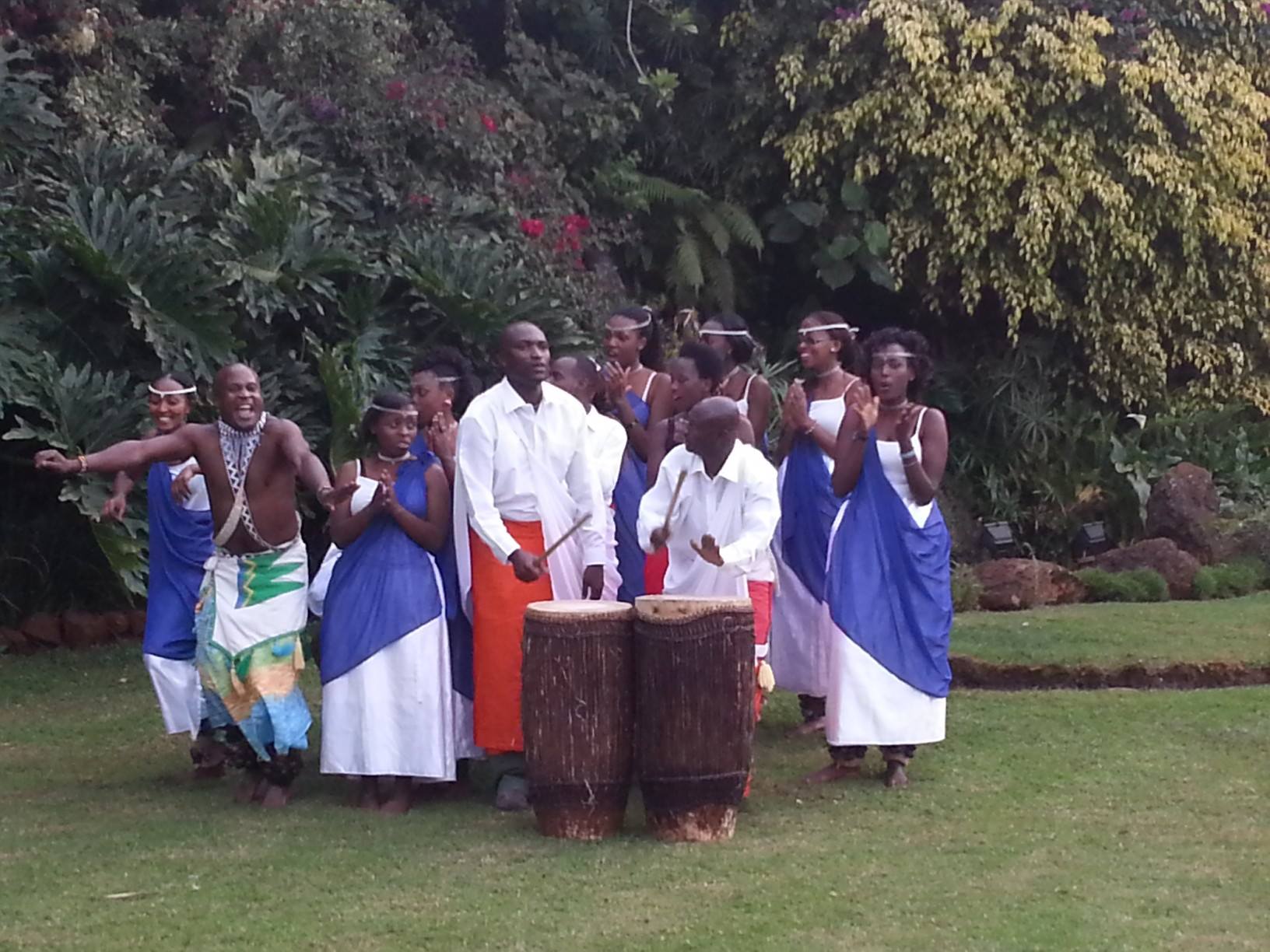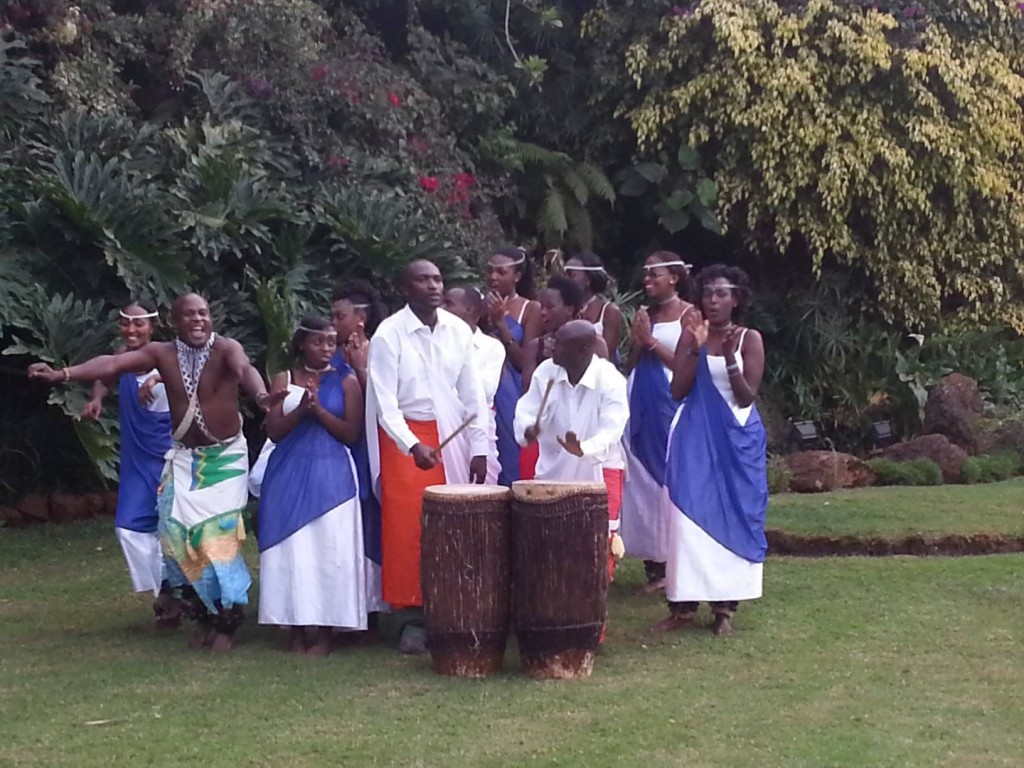 What an induction dinner see these dancers in action:
Nairobi Change Over Dinner Dance
Road MAPS to Africa, Coolamon's International project, is supporting the RC of Nairobi's education programme for the children of the Mathare slums.
MEETING MONDAY 15th.  JULY
Tonight was a board meeting the first of the new Rotary Year.  Some of the many subjects discussed included:
BINGO going very well with a reported $4,000 made in 2012-2013.  Last week's bingo had a good turn out of 25 players and thanks go to Wayne Lewis, Leslie Weston, Dick Jennings and Neil Munro.
School breakfast initiative support requested by our club and agreed to.
Markets set for Sunday 24th November.  Markets committee of Paul Weston, Ian Durham, Ian Jennings, Garth Perkin and Leslie Weston will be responsible.
AGM Set for Monday the 28th October.  Start considering putting your hand up to join the board for 2014-2015.
Telephone Book.  The committee of Ian Durham, Neil Munro, Ted Hutcheon, Paul Weston, Christine Atkinson, Dick Jennings, Miffy Collette and Bernadette Milne will meet to elect a Chair and start on the 2014 or 2015 Rotary Community Telephone Book.
Dinner badges for partners discussed.  Grahame Miles to contact partners of members to see what they would like in a dinner badge.
Trike Convention Catering.  March 14th 2014 in all we agreed that we could do the dinner for up to 200 trike members in Wagga Wagga.  Some questions need to be answered by the organisers before we go ahead.
We agreed to fund the fees for one student from Coolamon, Thomas Graham, to go to the Honeywell Rotary Engineering Summer School in Sydney next summer.
Saturday October 12th. Coolamon and Ganmain Hospital fete in Ganmain, volunteers required.
All in all a busy night.  Next week our regular Monday meeting will have a talk on Endangered Species by John Glassford.  This is an initiative of 5 Rotarians from 5 countries around the world in setting up a proposed Rotarian Group for Endangered Species, RAGES,  such as the rhino, elephant and mountain gorilla.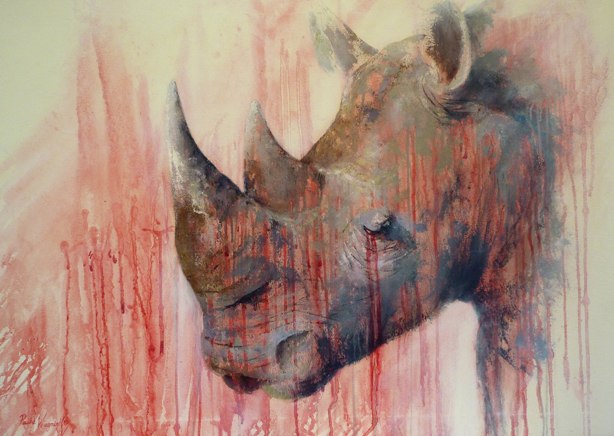 RAGES Logo: rhino crying by Paula Wiegmink.
Diary Reminders
Wednesday 17th July Lions Meeting Coolamon Rotary is invited to hear their guest speaker Kylie Dunston from Regional Development Australia talking on the NBN roll out and what it means for the Coolamon Shire.  Dinner meeting 7.00 for 7.30 pm at the Coolamon Sports and Recreation Club.
Friday 19th July to Sunday July 28th 2013 Up-to-Date Art Exhibition.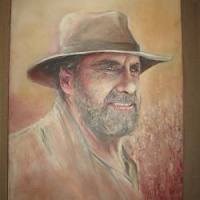 Winner of the 2012 People's Choice Award by artist Tim Morris. The award in 2013 will be sponsored by Treats & Treasures Antiques & Collectables.
*Monday 22nd July John Glassford speaking on Endangered Species "What Rotary is doing to save the rhino."  Gilbert Catering.
*Monday 5th August Shop Locally Campaign Business Houses Meeting.  Two excellent guest speakers will be attending in Julian McLaren and Michael Reid.
Thursday 8th August BINGO: Garth Perkin, Grahame Miles, Don Dyce, Rodney Jarrett.
Monday 12th August Board Meeting.
*Monday 26th August John Franklin Guest Speaker .  Times and life living in the Northern Territory.
*Saturday 17th August Darkness to Light Dinner RC of Wagga Wagga BOOK NOW!
Thursday 12th September BINGO:  Christine Atkinson, Mark Reardon, Dick Jennings, Neil Munro
*Monday 30th September DG Geoff Tancred's Visit.
Sunday 6th October Coolamon Scarecrow Festival.
Monday 7th October NO Meeting Labour Day Weekend.
Saturday 12th October Coolamon and Ganmain Hospital Fete IN Ganmain.
Saturday 26th October Street Raffle in Coolamon.
Sunday 24th November Rotary Market Day in Coolamon.
Saturday 22nd and Sunday 23rd February PETS in Young
Friday March 21st-Sunday March 23rd D9700 Conference in Orange.
Sunday 18th May D9700 Assembly in Grenfell
Saturday 24th May Red Shield Appeal Street Stall.
Sunday June 1st-Wednesday June 4th.  SYDNEY 2014 RI Convention See promotion at the end of this bulletin.
*Partners and Guests Night.
ROTARY INTERNATIONAL PRESIDENT RON BURTON:
Join new Rotary International President Ron Burton and more than 32,000 supporters in the World's Biggest Commercial to support the fight to end polio!
ON THE LIGHTER SIDE
Three Legged Chook
A man was driving along a rural road one day when he saw a three legged chicken. He was amused enough to drive along side it for a while, as he was driving he noticed the chicken was running 30 mph. Pretty fast chicken, he thought, I wonder just how fast it can run. So he sped up and the chicken did too!
They were now moving along the road at 45 mph! The man in the car sped up again, to his surprise the chicken was still running ahead of him at 60 mph!!! Suddenly the chicken turned off the road and ran down a long driveway leading to a farmhouse. The man followed the chicken to the house and saw a man in the yard and dozens of three legged chickens.
The man in the car called out to the farmer "How did you get all these three legged chickens?" The farmer replied, "I breed 'em. Ya see it's me, my wife and my son living here and we all like to eat the chicken leg. Since a chicken only has two legs, I started breeding this three legged variety so we could all eat our favorite piece." "That's amazing!" said the driver "How do they taste?"
"Don't rightly know, can't catch 'em."
God is missing
A couple had two little boys, ages 8 and 10, who were excessively mischievous. The two were always getting into trouble and their parents could be assured that if any mischief occurred in their town their two young sons were in some way involved. The parents were at their wits end as to what to do about their sons behavior. The mother had heard that a clergyman in town had been successful in disciplining children in the past, so she asked her husband if he thought they should send the boys to speak with the clergyman.
The husband said "We might as well. We need to do something before I really lose my temper!"
The clergyman agreed to speak with the boys, but asked to see them individually. The 8 year old went to meet with him first. The clergyman sat the boy down and asked him sternly, "Where is God?" The boy made no response, so the clergyman repeated the question in an even sterner tone, "Where is God?" Again the boy made no attempt to answer. So the clergyman raised his voice even more and shook his finger in the boys face, "WHERE IS GOD?" At that point the boy bolted from the room and ran directly home, slamming himself in the closet.
His older brother followed him into the closet and said, "What happened?"
The younger brother replied, "We are in BIG trouble this time. God is missing and they think we did it."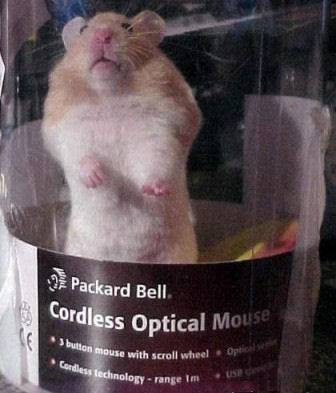 ROTARY INFORMATION
British ophthalmologist receives top Foundation alumni award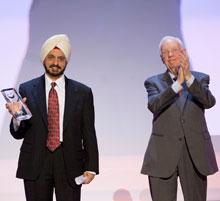 Dr. Harminder Singh Dua receives the 2012-13 Rotary Foundation Global Alumni Service to Humanity Award at the Rotary International Convention in Lisbon, Portugal. At right is 2012-13 Rotary Foundation Trustee Chair Wilfrid J. Wilkinson. Photo by Monika Lozinska/Rotary International
Dr. Harminder Singh Dua, an Indian-born ophthalmologist in Nottingham, England, received the 2012-13 Rotary Foundation Global Alumni Service to Humanity Award at the Rotary International Convention in Lisbon, Portugal, in late June. He was nominated for the award by District 3030 (Maharashtra, India).
In 1981, Dua travelled from India to Pennsylvania, USA, as a member of a Group Study Exchange team, sponsored by the Rotary Club of Nagpur South, Maharashtra. Recalling the flight that began his trip, from Bombay (now Mumbai) to New York, he said, "Travelling with the sun, we had 24 hours of daylight. Isn't that a wonderful thought: Let there be no darkness. I had unwittingly captured, at least in part, the spirit of Rotary and the spirit for which I would work for the rest of my life."
Dua, who is chair and professor of ophthalmology at the University of Nottingham, Queen's Medical Centre, has treated patients in the United Kingdom, India, and the United States and has shared his skills with students and colleagues around the world. Renowned as an authority on corneal disorders, he performs advanced surgeries.
While living in India, Dua performed thousands of free operations on poor patients with cataracts and glaucoma at free eye clinics sponsored by Rotarians and non-governmental organizations.
Reminds me of the Darkness to Light project of Dr. Alok Sharma!
*Saturday 17th August Darkness to Light Dinner RC of Wagga Wagga BOOK NOW!

* Darkness to light is a RAWCS (Rotary Australia World Community Services) project.   Rotarian Dr. Alok Sharma PHF, an Eye specialist & member of The Rotary Club of Wagga Wagga will head a team of Rotarians in November 2013 to visit India to treat about 2,000 patients and perform up to 300 cataract operations and to provide free glasses to needy. all free of cost.  Our own Garth and Marg Perkin will be going to India with Alok in November.  We have a few going to the dinner from our club and if you want to join us call Marg Perkin.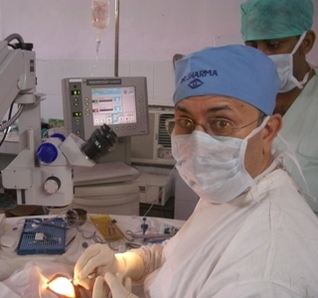 Dr. Alok Sharma
THOUGHT OF THE WEEK
There is a force within that gives you life – Seek that.  RUMI.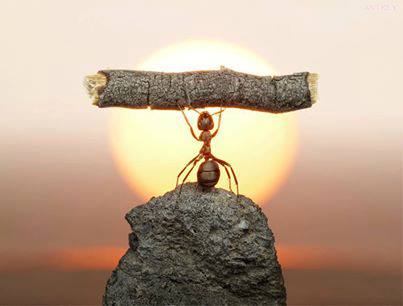 CAUSES WORTH SUPPORTING
NEPAL FRIENDSHIP PROJECT
ROTARY CLUB OF ORANGE DAYBREAK.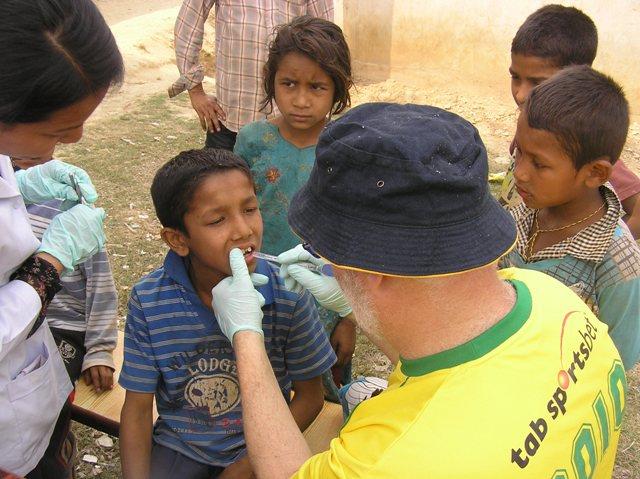 President of the Rotary Club of Orange Daybreak, Murray Paterson, reports:
"The 2013 Team has returned Maidi and Dhola Areas, of the Dhading District, Nepal – mostly intact! Dr David Watkins is sporting a "moon boot", a consequence of stepping out at night without torchlight!
The rest of the Team showed they were seasoned travellers. David is also of course an inveterate and veteran world traveller himself! But he will always take a torch now on his way to the … well you know!!
A successful training program was again conducted in the Amarawati Secondary School in the Dhading District, Nepal. This time the training scope was increased – not just teaching but building, health and mental health as well.
Congratulations to all the intrepid travellers and to all our colleagues in Nepal – a job well done."
The local Nepali people have extended their thanks to everyone who has contributed to this program. And they want and need us back again they say.  As Dr Arun Jha (a senior Nepalese psychiatrist) noted  –
"For me, it was an extraordinary experience to be with so many people from Australia staying in the tents and offering so many programmes to local people at the same time. I thoroughly enjoyed the work, but not the toilet facility!"
It would seem both Dr Jha and Dr Watkins have something to remember!!
That is the essence of our work – working together to build local capacity with the advice and direction of those who know best, our Nepali friends."
Would you like to join us as we continue to adventure in the Himalayas?
Why not join us in April or in November 2014. Visit the villages, the mental health rehabilitation centre, have dinner with the local Rotary President, trek in Bhutan, ride an elephant in Chitwan; in November shop in New Delhi and meet the Tibetan community in the Indian Himalayas.
Contact:  Murray Paterson RC Of Orange Daybreak
Rotary International President Ron Burton
Governor of District 9700 Geoff Tancred
Coolamon Club President  Dick Jennings
Coolamon Club Secretary Paul Weston
Club Treasurer  Henk Hulsman
Coolamon Rotary Club Inc. P.O. Box 23 COOLAMON N.S.W. 2701
Websites of Interest
Coolamon Rotary Club: http://coolamonrotary.com
Road MAPS to Africa a Coolamon Rotary Project: http://www.mountainsofthemoon.org/
Rotary Down Under on line: http://flipflashpages.uniflip.com/2/26587/49598/pub
The Orphan Rescue Kit a Coolamon RC Project: http://theork.com/
Our Rotary Centennial Twin Club Hout Bay, Cape Town, South Africa: http://www.rotaryhoutbay.org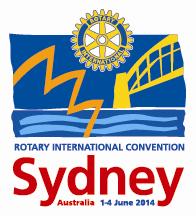 Don't forget to regularly check our club web site for current information such as bingo rosters and various newsletters from the District Governor, the School of St. Jude's, the monthly membership on the move newsletter as well as several other club bulletins.
Bulletin Editor and Web Site:  John Glassford