Coolamon Rotary News Bulletin #05
AUGUST IS ROTARY MEMBERSHIP MONTH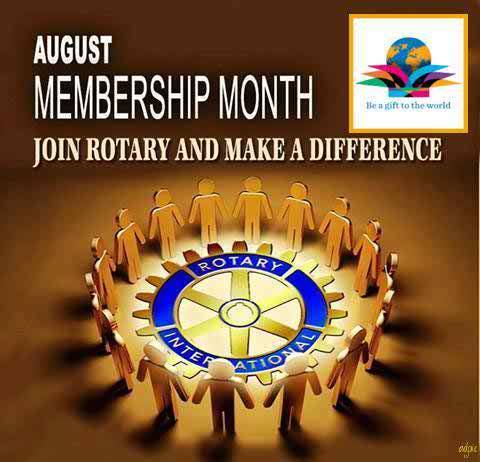 Rotary is a community of friends who are committed to creating positive change in the world. Find out how joining your local club can enrich your life and improve the lives of people living in your neighborhood and across the globe.
"I joined to have a stronger connection to the community. I love that I'm sitting next to the former police chief, the owner of the cutest shop in town, and my neighbor's dentist, and we're all listening to a presentation from the mayor."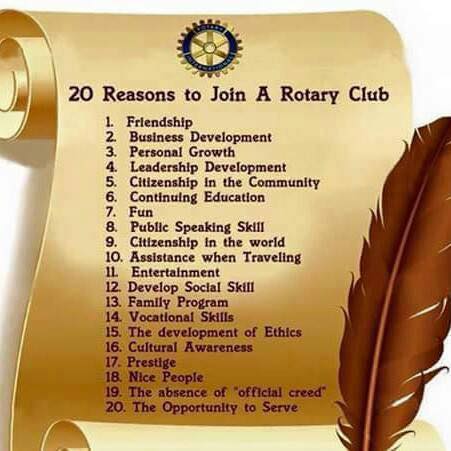 MEETING MONDAY AUGUST 3rd. 2015
Apologies: Ian Jennings: hope you get well very soon Ian.
Tonight we had the pleasure of a visit from Past Assistant Governor Alan Sharp, Group 5 on Rotary protocols and avenues to serve Rotary.  We had several visitors including Daryl Breust and Helen Lewis.
President Wayne Lewis opened the meeting and welcomed everyone present.  Wayne asked for all members to look at getting their Food Handling Certificate.   This can be done on line:
Also we must all get our working with children check:
NSW Working With Children Check Form
PP Dick Jennings reported on the trailer of items for the container going to Kenya for Project Hope which Christine Atkinson was supporting.  Dick thanked all for their contributions and told us that a 6′ x 4′ trailer and crate was filled and sent to Bathurst.  Special thanks to Dave McKinley for his help.
COOLAMON ROTARY SUPPORTS PROJECT HOPE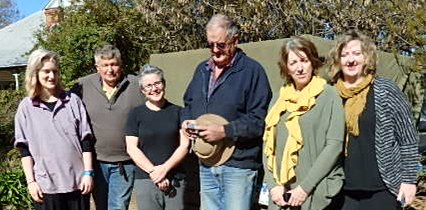 Pictured after the trailer was loaded are, Jordan Bos, Dick Jennings, Emma, David McKinley, Leonie and Fran.
Leonine Hodge and Fran and Emma Atkinson, sisters of the late Christine Atkinson, passed through Coolamon this last week, taking with them Christine's personal collection of household goods to donate to a charity close to Christine's heart, Project Hope. Coolamon Rotary along with the Coolamon and Ganmain community pitched in with their help and generosity to support the children of Makindu, Kenya.
A trailer was loaded with the boxed goods and the Atkinson sisters continued on to Bathurst to deliver everything to a container that will be leaving this month for Makindu. Coolamon Rotary extend their appreciation to all who supported Christine's project and were most impressed with the generosity shown.
Next week we have a normal meeting followed by a board meeting.  You are all welcome to attend both meetings even if you are not on the board.  An invitation to our new members is extended to come and see what we do at a board meeting.
Monday 10th August Normal Meeting followed by Board Meeting.  All welcome to attend.
BINGO Roster Thursday August 13th:   Ian Jennings (Captain), Henk Hulsman, Don Dyce, John Nulty.
*Monday August 17th DG Gary Roberts Official Visit. All welcome bring your partners.
Friday 21st August Hospital Trivia Night at the Coolamon Sports and Recreation Club details will follow.
*Monday 24th August Grahame Miles History of Liverpool England.
Saturday 5th and Sunday 6th September.  Canberra Australian Rotary Success Conference & Youth Summit 2015 At the Hellenic Club.
Saturday 24th October Coolamon & Ganmain Hospital Fete at Ganmain.
Friday 22nd – Sunday 24th April 2016 D9700 Conference in Wagga Wagga.
Saturday 28th May 2016 – Wednesday June 1st Seoul RICON South Korea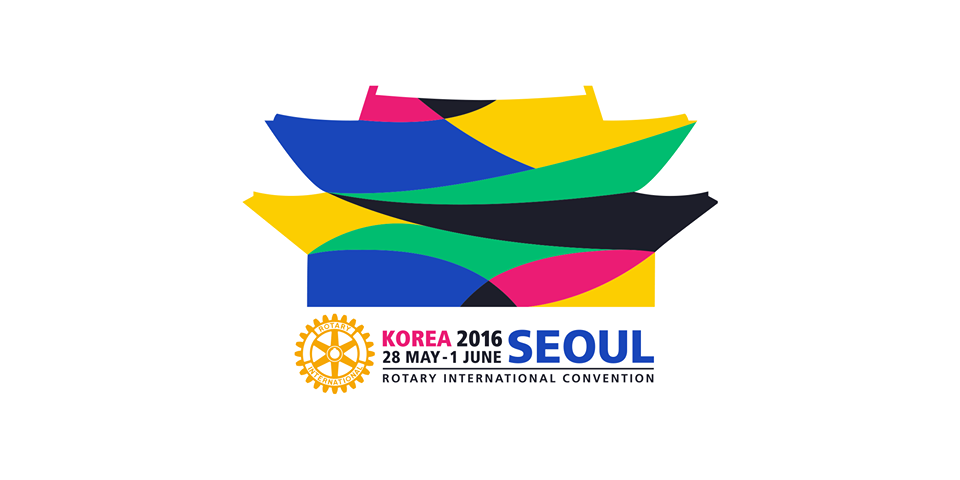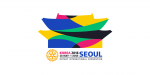 *Partners and Guests Night.
Apologies for Monday meetings call Ian Jennings on 0428 492 157  BY FRIDAY 12.00 pm.
ON THE LIGHTER SIDE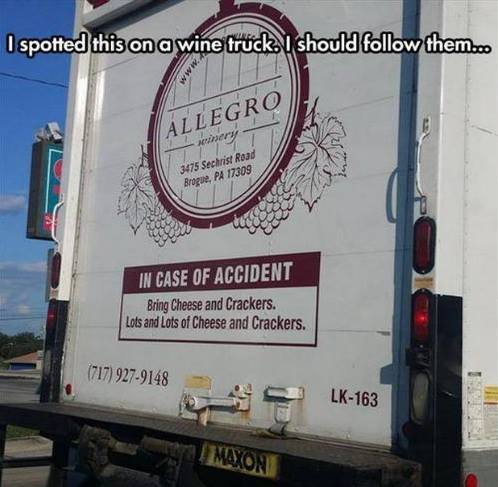 A burglar broke into a house one night. He shined his flashlight around, looking for valuables, and when he picked up a jewelry box to place in his sack, a strange, disembodied voice echoed from the dark saying, "Jesus is watching you."He nearly jumped out of his skin, clicked his flashlight off, and froze. When he heard nothing more after a bit, he shook his head, then clicked the light on and began searching for more valuables. After just a few seconds, clear as a bell, he heard "Jesus is watching you."

Freaked out, he shined his light around frantically, looking for the source of the voice. Finally, in the corner of the room, his flashlight beam came to rest on a parrot.

"Did you say that?" He hissed at the parrot.

"Yep," the parrot confessed, then squawked, "I'm just trying to warn you."  The burglar relaxed. "Warn me, huh? Who in the world are you?"

"Moses," replied the bird.  "Moses?" The burglar laughed. "What kind of people would name a bird Moses?"

Suddenly, he felt a giant shadow materializing behind him.

"The kind of people who would name a Rottweiler Jesus."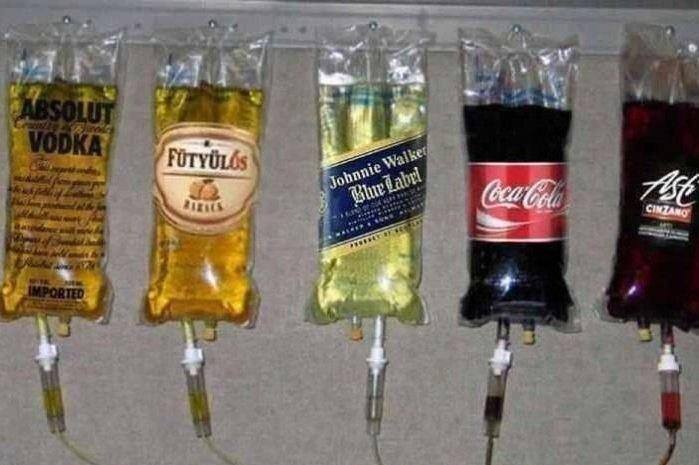 ROTARY INTERNATIONAL PRESIDENT
 K.R. "RAVI" RAVINDRAN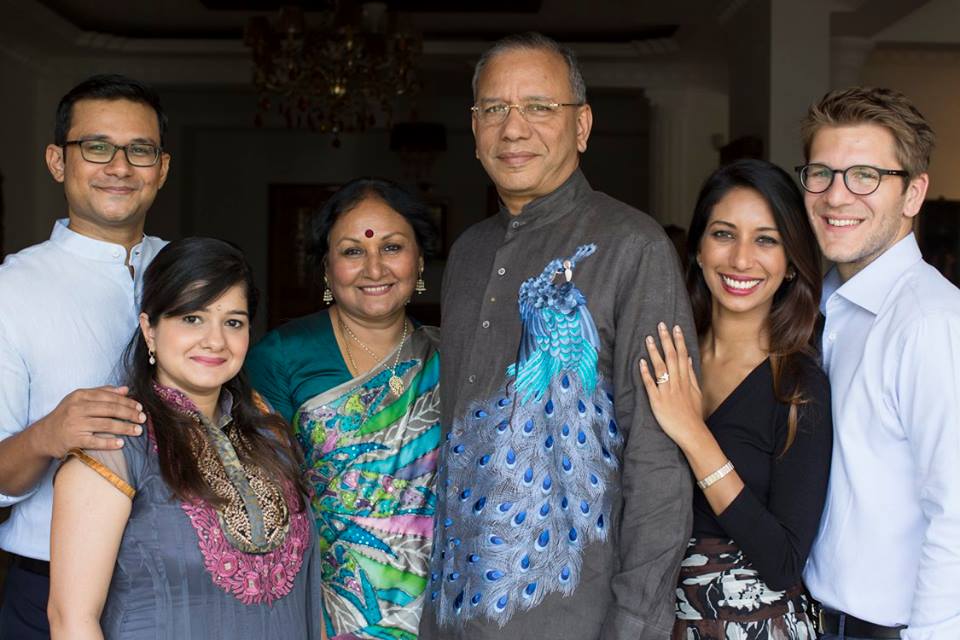 AUGUST MESSAGE 2015
In the 1930s, Ole Kirk Christiansen, a Danish carpenter, had a wooden sign hanging on his wall that read, Det bedste er ikke for godt: "Only the best is good enough." Today, Christiansen is remembered as the inventor of Lego, the colorful plastic bricks beloved by children around the world. But in the early days of the Lego company, its signature product was a wooden duck – one built to the highest standards, out of aged beech, with three coats of clear varnish. Lego's company history tells how Christiansen used his ducks to teach a lesson in quality to his son, Godtfred Kirk:
One evening, when I came into the office, I said to my father: "It's been a good day today, Dad. We've earned a little more." "Oh," said Dad, "what do you mean?" "Well, I've just been to the station with two boxes of our toy ducks for the Danish Co op. Normally they get three coats of varnish, but since it's for the Co-op, I only gave them two. So I saved the business a bit of money." He looked at me in dismay. "Godtfred, fetch those boxes back. Unpack them and give the ducks another coat of varnish. You're not going to bed until the work's done – and you'll do it all on your own." There was no arguing with Dad. And it was a lesson for me about what quality meant.


DISTRICT GOVERNOR GARY ROBERTS D 9700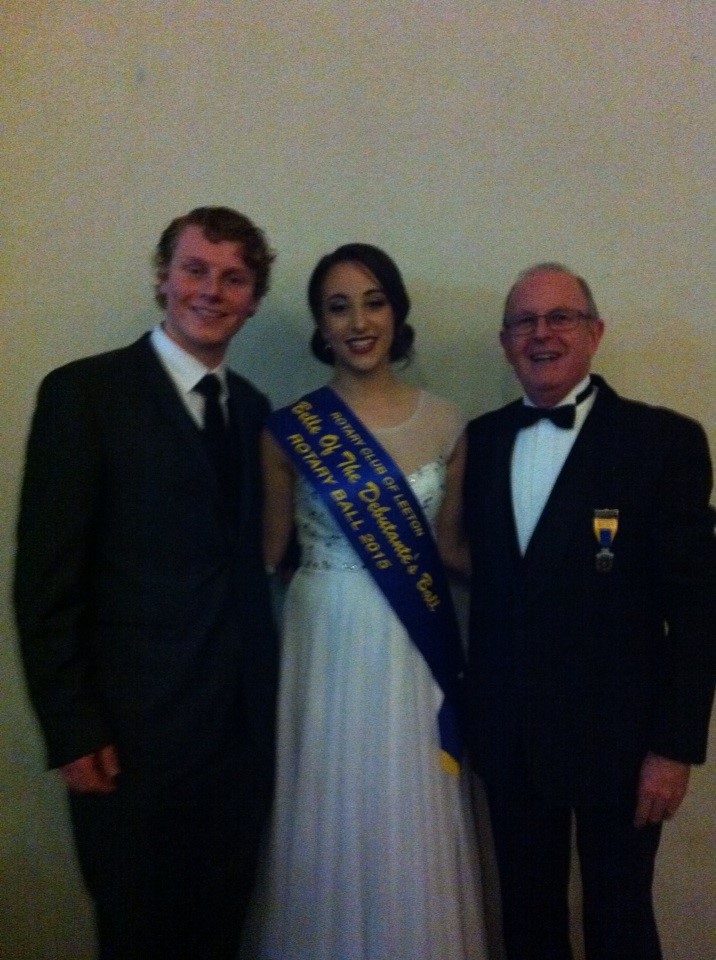 Leeton Rotary Debutante Ball. I had the honor of the Debs being presented to me.
Pictured with the Belle & her partner.
ROTARY INFORMATION
August is Membership and New Club Development Month, which means it's time to celebrate your Rotary club, your members, and the good you do in your community and around the world.
MAKE THE MOST OF YOUR MEMBERSHIP. HERE'S HOW.
Learn more about Rotary Global Rewards, a new member benefit program that offers discounts on products and services – travel, hotels, car rentals, dining, and entertainment. Visit the Member Center.
Identify a need in your community and work with your club to design a hands-on project that addresses it.
Learn how to apply for a grant to implement a project.
Know a young leader? Tell them about Interact, Rotaract, Rotary Youth Leadership Awards (RYLA), and Rotary Youth Exchange.
Explore other clubs. Did you know that you're welcome to attend any club's meeting, anywhere in the world? Use theClub Finder tool or download the Club Locator app to find a meeting when you travel.
Try a new role. Clubs need leaders. Take the first step and ask where your club needs help.
Attend the next Rotary International Convention in Seoul, Korea. Enjoy inspiring talks from global leaders, celebrities, and activists. Meet members from around the world. It's the ultimate way to understand the scope of Rotary. Register today.
Be part of history and help eradicate polio. Find out how to support PolioPlus and join the movement to end polio.
Use the resources in the Rotary Brand Center to help you communicate, inspire, and collaborate
Meet other members who share you interests and passions through a Rotary Fellowship or Rotarian Action Group. There are about 70 groups, catering to everyone from cooking enthusiasts to water and sanitation project experts.
Connect on social media. Rotary has official pages on Facebook, Twitter, LinkedIn, Instagram, Pinterest, Flickr, and more. Join the conversation.
Support The Rotary Foundation. Contributions provide millions of dollars in grants that support our humanitarian service around the world. Learn more.
RICON 2016 SEOUL.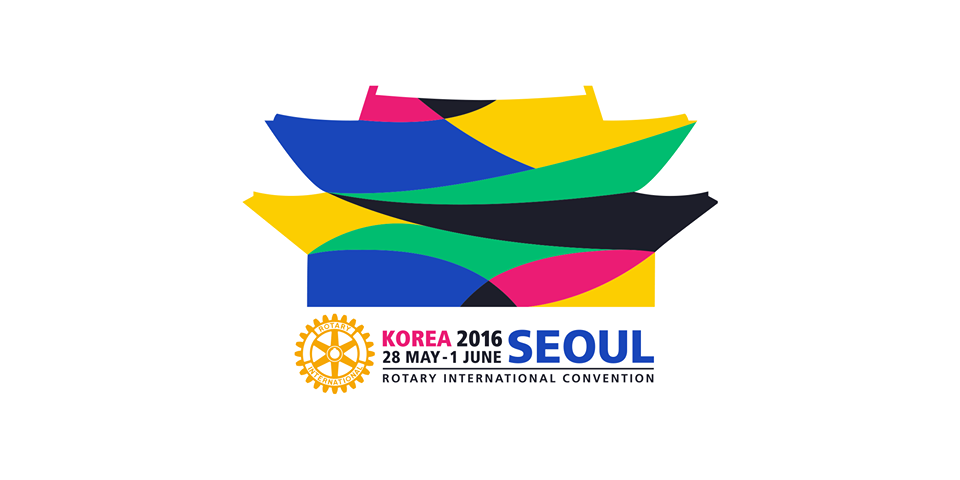 The 2016 Rotary Convention is your chance to meet Rotary members from around the globe. You'll reconnect with old friends and make new ones while exploring different cultures and exchanging ideas for a better world.
Something for every Rotarian
Whether you've just joined Rotary or are a longtime club member, our annual convention will deepen your understanding and appreciation of Rotary. You'll make personal connections on a global scale, discover new ideas for making positive change, and return to your club inspired and energized to take action. All this and the chance to explore Korea's capital, Seoul.
The Seoul convention will be a unique experience highlighted by once-in-a-lifetime activities arranged by the Host Organization Committee:
Tour Korea with local Rotary members
Enjoy stirring music and dance performances by local artists
Show off your talents at the Rotary Family Talent Contest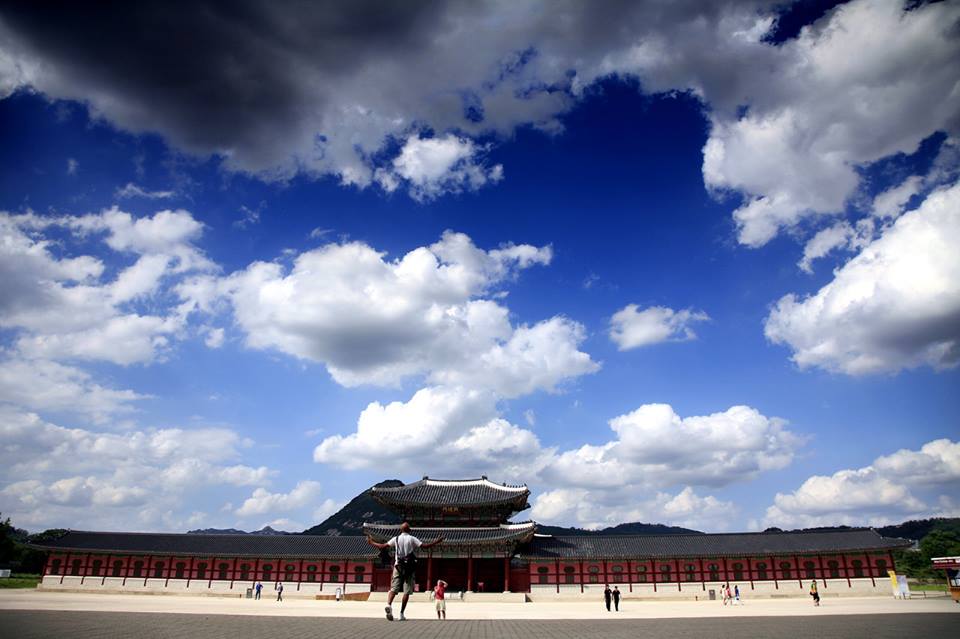 LATEST NEWS FROM RAGES.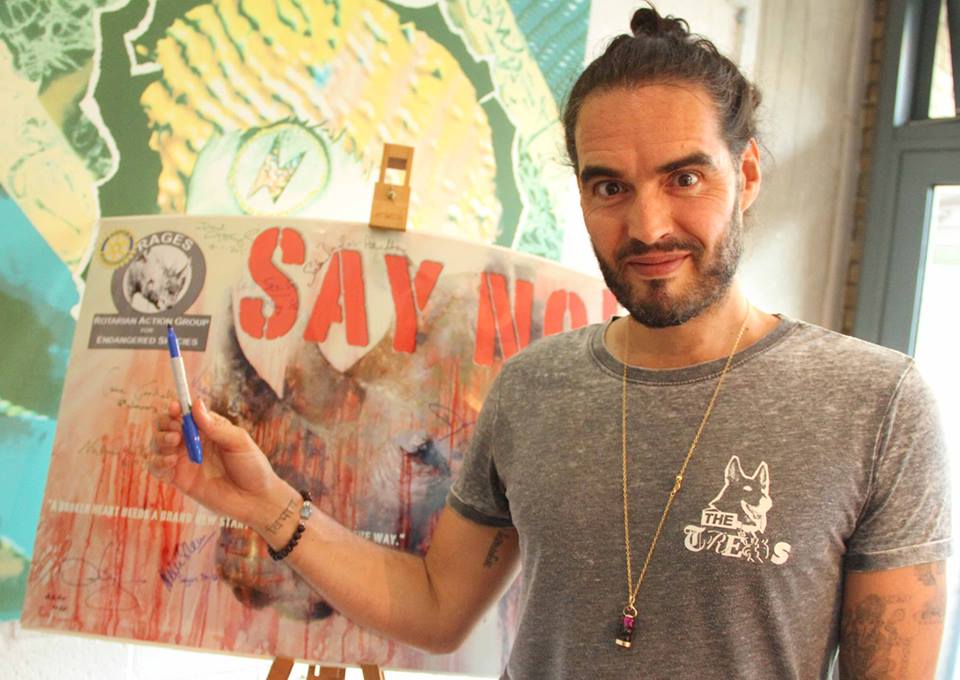 Wow! The very very lovely, very talented, genius of a man – Russell Brand says no for our endangered species on our planet. What an honour. A comedian, an actor and most importantly a revolutionary speaker of our time. We absolutely adore Russell and can't thank him enough for his wonderful words of truth and wisdom which are so rightly needed in the world of today.
This is akin to poaching but from wealthy men and women, mainly from the USA.  It has surprised me that not many people in the media know that big game hunting is still practiced in the world especially in many parts of Africa.  Cecil the lion and his counterparts are worth far more alive than as body parts.  The killing of this majestic lion may be the catalyst that brings hunting of these endangered species to a complete stop.  Let us hope so.
Message from the RAGES Chair and Executive on Cecil.

ONLY IN AFRICA
A live-size elephant sculpture made of ivory was unveiled at at the Sir Seretse Khama International Airport in Gaborone on 16 July 2015. The ivory came from the elephants that died naturally.
Controversial but effective.
FOOTNOTE
Something Whimsical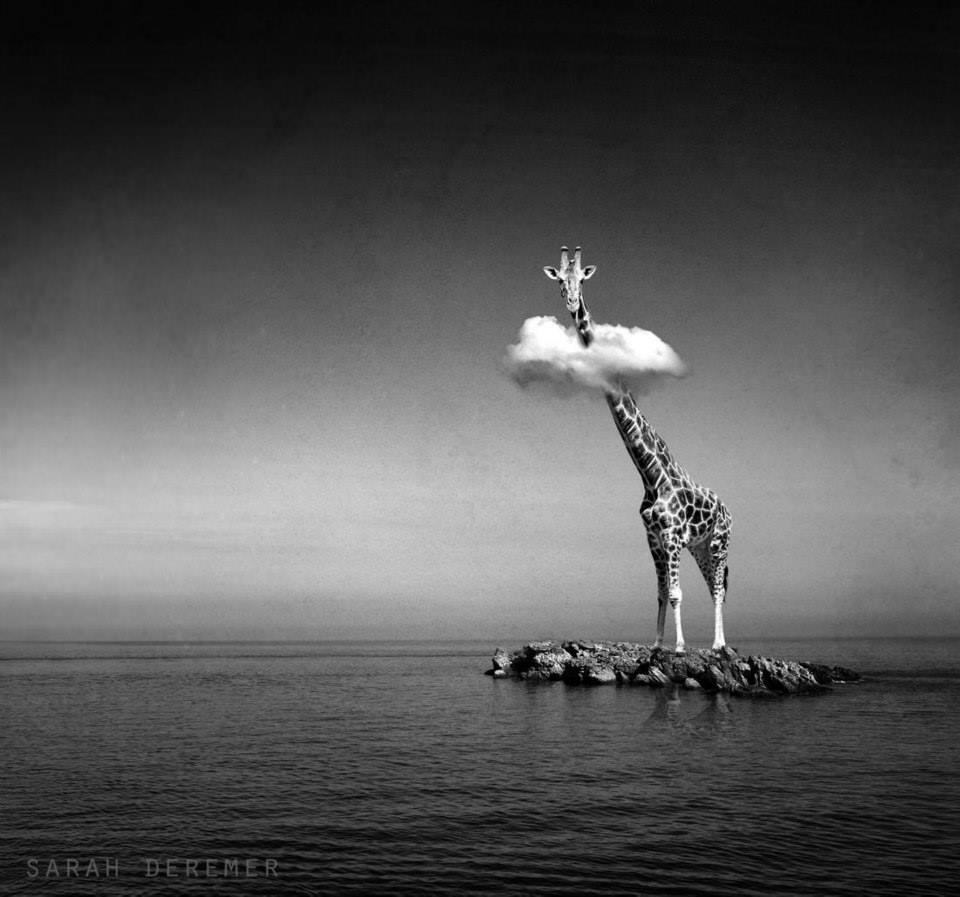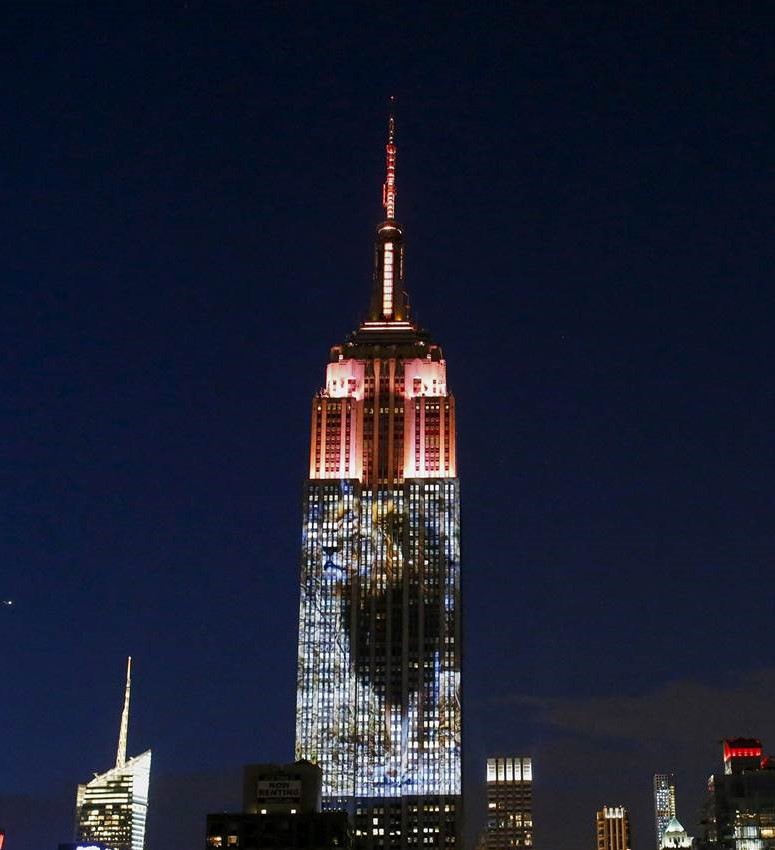 R.I.P.  Cecil on the Empire State Building.
PLEASE CALL ME ANYTIME 02 6927 6027.
Bulletin Editor and Web Site:  John Glassford
Yours in Rotary John Glassford Chair 2014 -2016
Rotarian Action Group for Endangered Species
Don't  forget to regularly check our club web site for current information such as bingo rosters and various newsletters from the District Governor, the School of St. Jude's, the monthly membership on the move newsletter as well as several other club bulletins.
Rotary International President K.R. "Ravi" Ravindran
Governor of District 9700 Gary Roberts
Coolamon Club President  Wayne Lewis
Coolamon Club Secretary Paul Weston
Club Treasurer  Henk Hulsman
Coolamon Rotary Club Inc. P.O. Box 23 COOLAMON N.S.W. 2701
Websites of Interest
Coolamon Rotary Club: http://coolamonrotary.com
Road MAPS to Africa a Coolamon Rotary Project: http://www.mountainsofthemoon.org/
Rotary Down Under on line: http://flipflashpages.uniflip.com/2/26587/49598/pub
Mount Kenya 2015 Web Site incorporating the ORK: http://theork.com/
Our Rotary Centennial Twin Club Hout Bay, Cape Town, South Africa: http://www.rotaryhoutbay.org
Rotarian Action Group for Endangered Species RAGES: http://www.endangeredrag.org/#