Coolamon Rotary News Bulletin #11
SEPTEMBER IS NEW GENERATIONS MONTH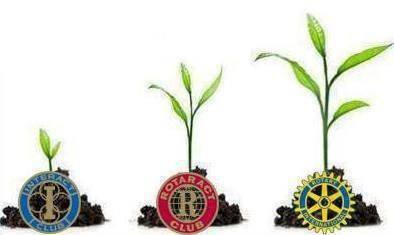 MEMBERS OUT AND ABOUT
Annual Rural Womens Conference and Workshops Coolamon

On Sunday Henk Hulsman, Myffy Collette, Ted Hutcheon, Don Dyce, John Glassford, Paul Weston, Ian Durham and Wayne Lewis were up at the Coolamon Central School cooking for 150 delegates of the Rural Womens Conference.  Next year this will be held at Glen Innes.  Breakfast was orange juice with bacon and egg rolls AND as a choice delegates could have a "Breakfast Cup" of Greek yogurt, mixed berries, granola and oats, simply scrumptious and made by Sharon and Grahame Miles.
MEETING MONDAY SEPTEMBER 15th. 2014
We had a dinner meeting with 14 members attending and no guest speaker.  We discussed several items including the Telephone Book, Bingo, the upcoming AGM on Monday 10th November, maintenance of our caravan, Mount Kenya meeting, RYPEN and working with children check..
Garth Perkin thanked all who worked on Sunday morning at the Rural Womens Conference and a special thanks to Sharon and Grahame Miles for the breakfast cups.  Garth made special mention of the effort put in by Henk Hulsmam to make the event a success for all concerned.
The next Board meeting will be on Monday 6th October at the club and there will not be any catering i.e. no dinner and only board members are to attend.  
The regular meeting will be on Tuesday 14th October at JUNEE which is a joint Foundation meeting with PDG Ian Simpson the D9700 Foundation Chair all members are invited to attend.
N.B. Next Monday night PP Barry Lillywhite and Anton Green on the proposed Coolamon Cheese Factory invite your partners and any guests who maybe interested.
Dick Jennings conducted a spirited fines session and the raffle was won by Dick!
P.S. Don't forget to visit Ganmain THIS Saturday for the Ganmain Markets of which Belle's Cafe inside the Ganmain Hall will have freshly baked scones, jam and cream to tempt you.
Diary Reminders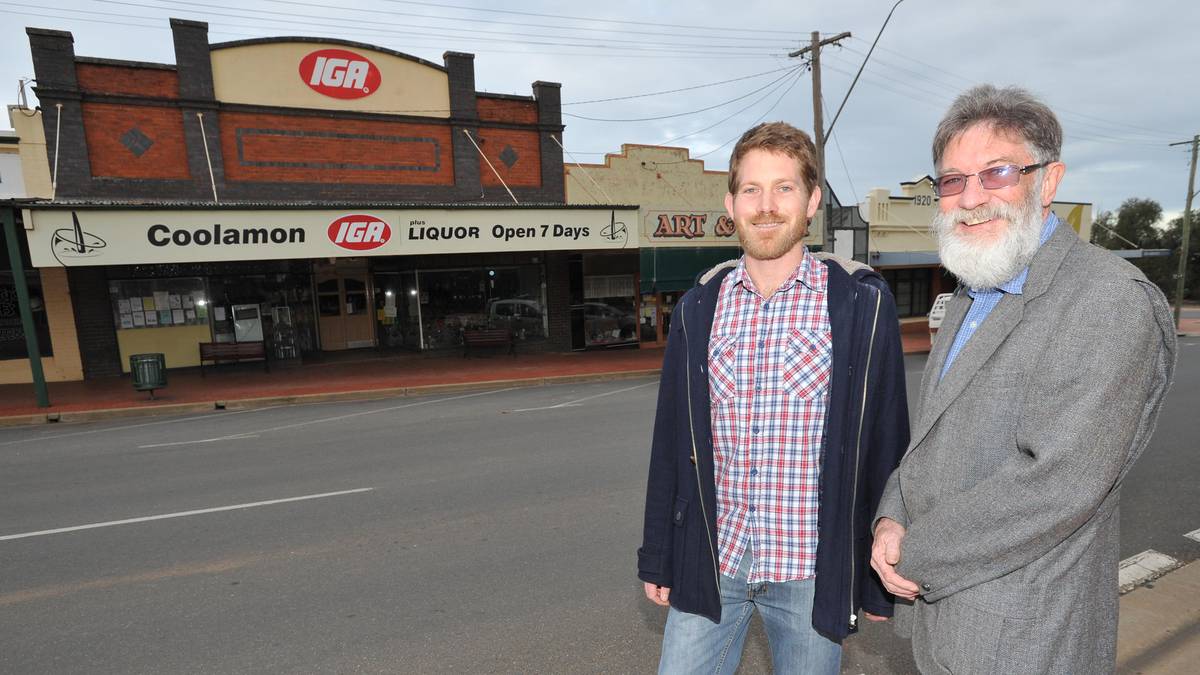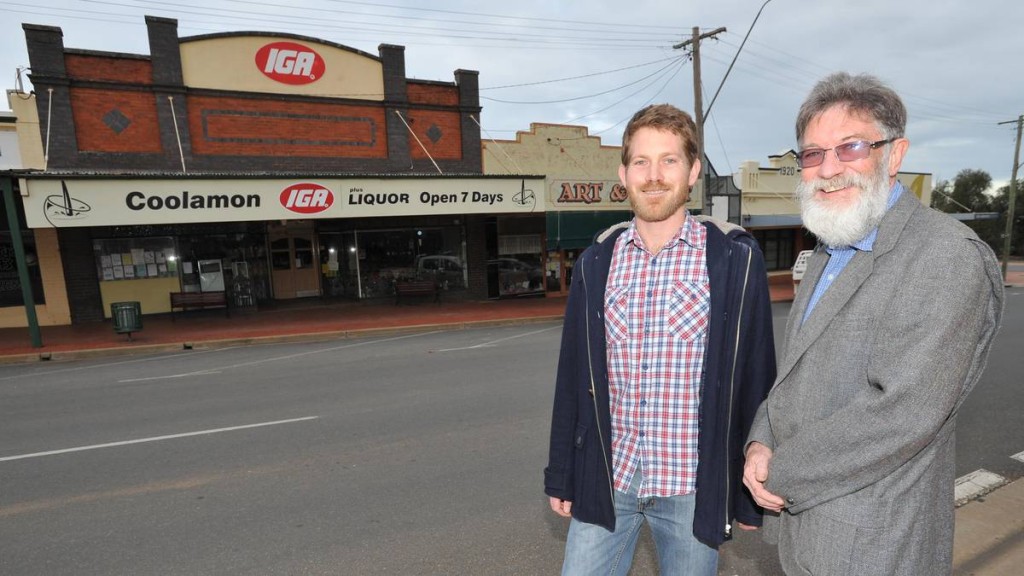 *Monday 22nd September Guest Speaker PP Barry Lillywhite and Anton Green on the proposed Cheese Factory for Coolamon. 
*Monday 29th September 2014 DG David Kennedy's Visit
Saturday 4th October Scarecrow Festival by the Coolamon Men's Shed
Monday 6th October Board Meeting NO DINNER Board Members Only. 
Thursday 9th October BINGO Roster  Neil  Munro  (Captain), Ted Hutcheon, Wayne Lewis, Don Dyce
Friday 10th October HAT DAY 2.00 pm, at Rae and Fred Loneragan's home and garden in Wagga Wagga.
Monday 13th October NO MEETING.
* Tuesday October 14th Normal Club Meeting at JUNEE  a Joint Coolamon Junee Foundation Meeting with PDG Ian Simpson D9700 DRFC.  
Thursday 16th October Mount Kenya 2015 ANZAC Day Meeting in Wagga Wagga. 
Friday 17th October Run2Raise Raffle at the Bottom Pub $60 per person includes dinner.  Prize a night at the Hilton Hotel in Sydney.  In aid of Alice Bailey-Brown and Kellie Wall.
*Monday 20th October Garth Perkin as our guest speaker.
Thursday 30th October Ray Wall's farewell Coolamon Sports Club $35 per head.  Tickets by 22nd from Christine Atkinson.
Monday 10th November AGM.
Thursday 13th November BINGO: Ian  Jennings (Captain), Mark Reardon, Henk  Hulsman, Christine Atkinson
*Partners and Guests Night.
Apologies for Monday meetings call Christine Atkinson on 0427 880 158 or 6927 3521 BY FRIDAY 12.00 pm.
SOME SAD NEWS FROM HOUT BAY ROTARY CLUB
We have heard from PP Butch Liebenberg on the passing of a good friend of ours in Rainer Jahn from our Rotary Centennial Twin Club Hout Bay in South Africa.  Rainer was a wonderful supporter of Coolamon House and Operation Medical Hope and was a great host to some of  us who visited Hout Bay in 2003, 2005, 2007 and recently in 2011.
President Garth Perkin and all our members send our deepest condolences to Ursula, his family and his Rotary family, Rainer was one of a kind and will be greatly missed by all who knew him.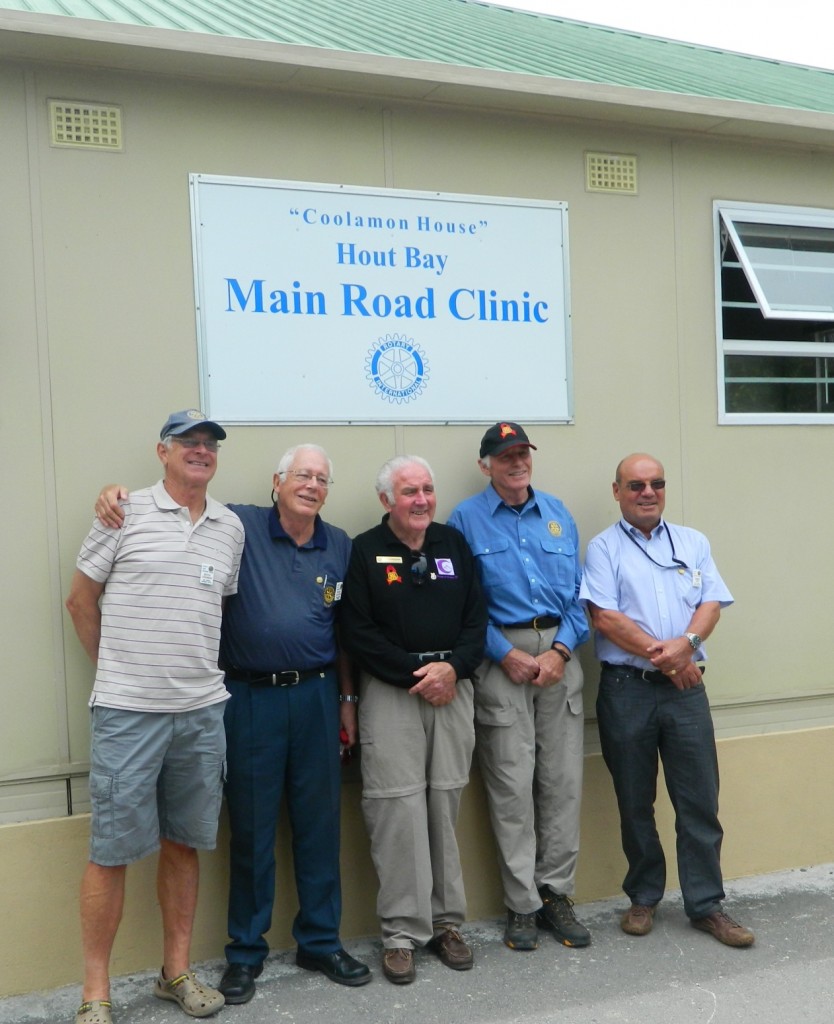 Rainer Jahn on the far right as you look at the photo.  2011 at Coolamon House.
Bay Breezes Hout Bay Rotary Club 15th September
ROTARY INTERNATIONAL PRESIDENT GARY HUANG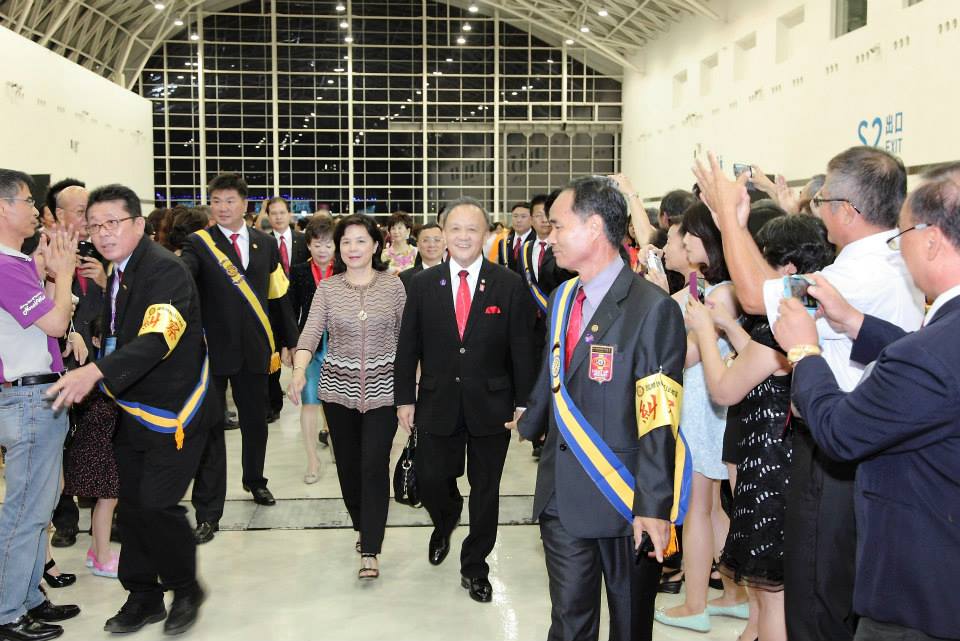 More than 5,000 people gathered for a #RotaryDay event held by Rotary District 3510 in Kaohsiung, Taiwan. Nearly US$2 million (60 million Taiwan New Dollar) was collected by Rotary members from seven districts in Taiwan, with a large portion of the proceeds going for disaster relief and to repair Kaohsiung City Hall, damaged in the tragic gas explosions in July.
DISTRICT GOVERNOR DAVID KENNEDY D 9700
A fun and generous way to raise a few dollars for PolioPlus. Thanks to Stivo's chickens a project of the Rotary Club of Orange Daybreak.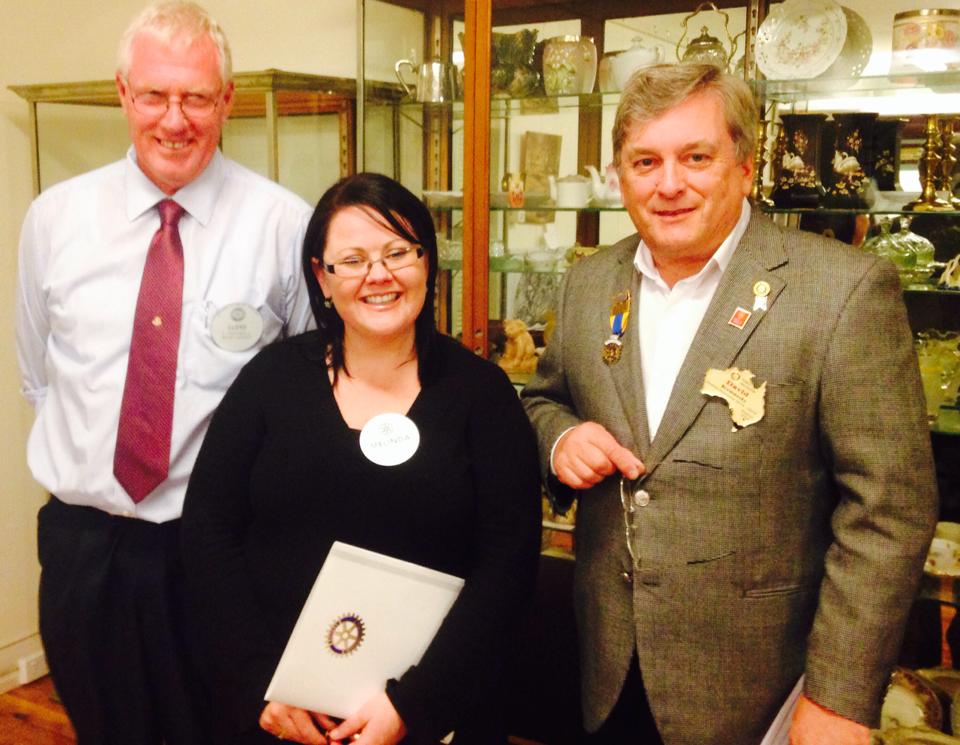 A great night was enjoyed by all last night at the Bundawarrah Centre (Temora Rural Museum) for the induction of Mel Gallagher into the Rotary Club of Temora. She is pictured here with her sponsor, Lloyd Maxwell and our District Governor, David Kennedy. Congratulations and welcome Mel!
GREETINGS FROM DG DAVID KENNEDY SEPTEMBER NEWS
ON THE LIGHTER SIDE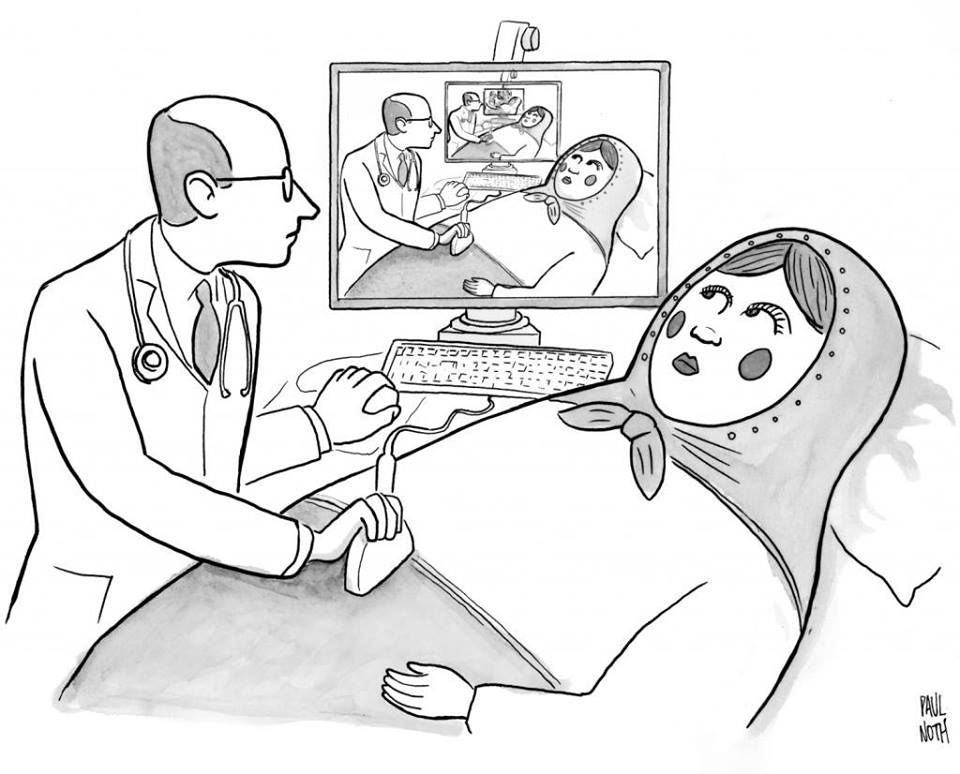 The New Monk
A new monk arrives at the monastery. He is assigned to help the other monks in copying the old texts by hand.
He notices, however, that they are copying copies, not the original books. So, the new monk goes to the head monk to ask him about this. He points out that if there were an error in the first copy, that error would be continued in all of the other copies.
The head monk says "We have been copying from the copies for centuries, but you make a good point, my son." So, he goes down into the cellar with one of the copies to check it against the original.
Hours later, nobody has seen him. So, one of the monks goes downstairs to look for him. He hears a sobbing coming from the back of the cellar, and finds the old monk leaning over one of the original books crying. He asks what's wrong.
The old monk sobs, "The word is celebrate."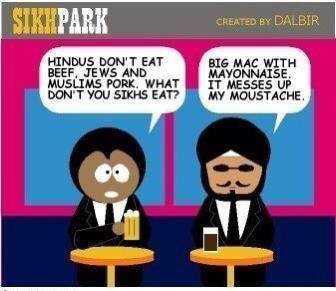 ROTARY INFORMATION

São Paulo is waiting for you! Rotary International Convention 6-9 June, 2015 São Paulo, Brazil
Beautiful, wealthy, smart, democratic, vibrant, dynamic, cultural, romantic, modern, tough, outgoing, professional?! How can one define São Paulo? It is impossible to use only one word to capture exactly what one of the largest cities in the world represents.
ROTARY CARNIVAL PARADE
Where: VIP Area of the Anhembi Sambadrome
When: 7pm, Saturday, 6 June 2015
Price: USD 30.00
An unforgettable night where you will experience a typical Brazilian Carnival party and all the glamour and energy of a Samba School Parade. The event will take place in the VIP area of the São Paulo Sambadrome, where the Carnival parade takes place every year. Come and experience the carnival in Brazil and immerse yourself in a fun party! It will be a vibrant event where people will dance, sing, party and have tons of fun
OUT OF AFRICA
More news from the Chipembere Rhino Foundation and Dr William Fowlds.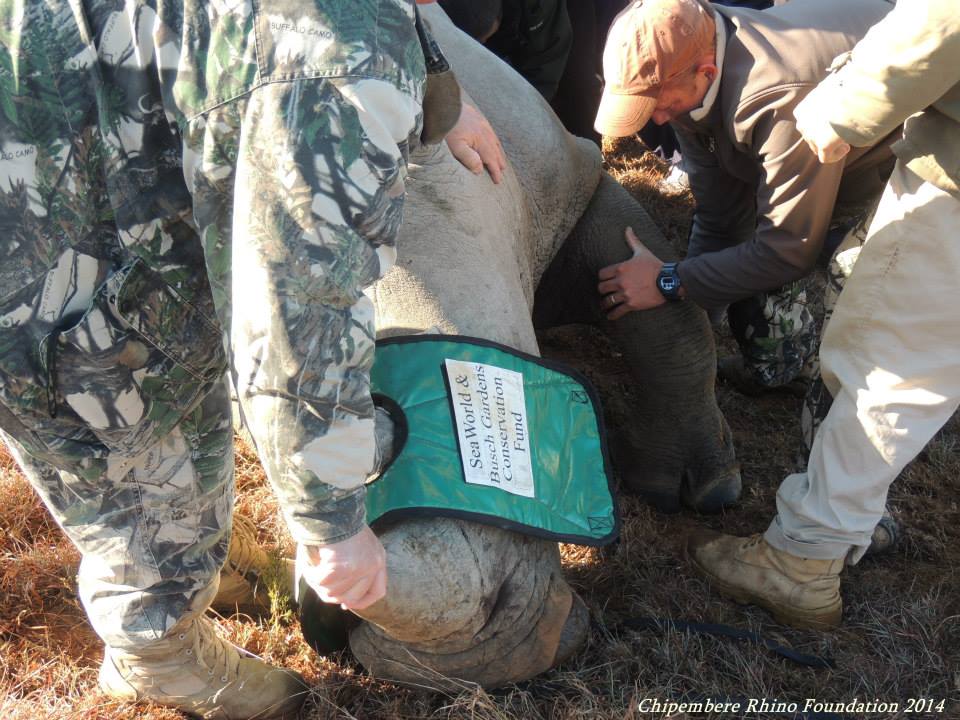 Just in time for RHINO FRIDAY – John & The Rotary Club of Coolamon final collar has been fitted…
Rand 18,000 ($2,000), was raised at the Kenyan International night in Ganmain earlier this year by this incredible Rotary Club…
In summary, this donation was spent on:
3 x collars sent to the Kruger National Park
2 x collars locally last month
1 x collar locally this month.
In a great show of collaboration a number of role players were present when collaring a Rhino. This Rhino had a collar fitted by Chipembere Rhino Foundation a year and a half ago that needed changing, the collar battery had expired. CRF donor funding was used to cover the helicopter expenses and once again funds donated by John Glassford and the Rotary Club of Coolamon, NSW Australia was used to purchase the tracking collar.
Dr.William Fowlds of Investec Rhino Lifeline facilitated the SeaWorld and Busch Gardens Conservation Fund in helping to cover vet costs and DNA collection for the procedure. Four boys from Eaton College who had won a competition run by Kathryn Noakes of Worldwide Experience and Voices of Conservation were also witness to our efforts to protect rhino. The competition Eaton College won focused on ideas to prevent poaching. It was great to have a global presence of concerned and passionate individuals and organizations all doing their part.
Heartfelt thanks to John and the Coolamon Club, once again, for the incredible support that they have given us! WE SALUTE YOU!
MOUNT KENYA 2015 ANZAC DAY CLIMB
This will be a permanent section for the next 12 months in our weekly bulletin and I will update stories to this article as and when we get them.   The Australian Commonwealth Department of Veterans Affairs have approved our application to be part of the Centenary for ANZAC and we are allowed to use the logo below with some rules on it's use: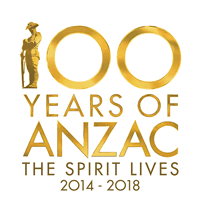 The Mount Kenya 2015 web site can be found here on clicking the banner below: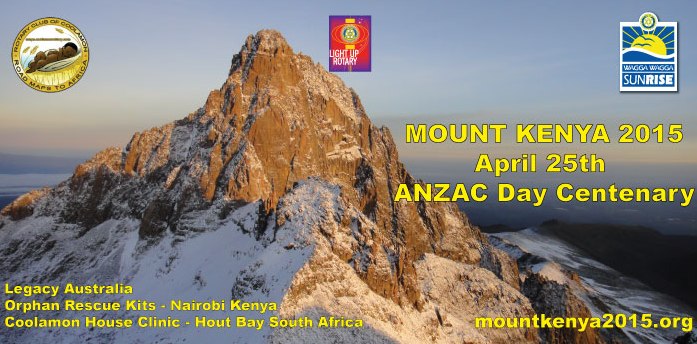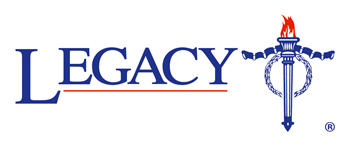 MEETING THURSDAY 11th September
Last Thursday we had the first planning meeting of the Mount Kenya 2015 ANZAC Day Teams.  In all 14 interested people attended.  A power point presentation and a welcome by PDG Fred Loneragan started the meeting.
We discussed several important items including Ebola, travel advisories itineraries and insurances.
Several points of action were listed and we meet again on Thursday 14th October in Wagga Wagga.
Fund raising ideas were discussed and a package was handed out to all which included a power point presentation.
We also added an option for the climbing teams to go on safari after the visit to Nairobi and we are looking at Amboseli National Park where Big Tim lives: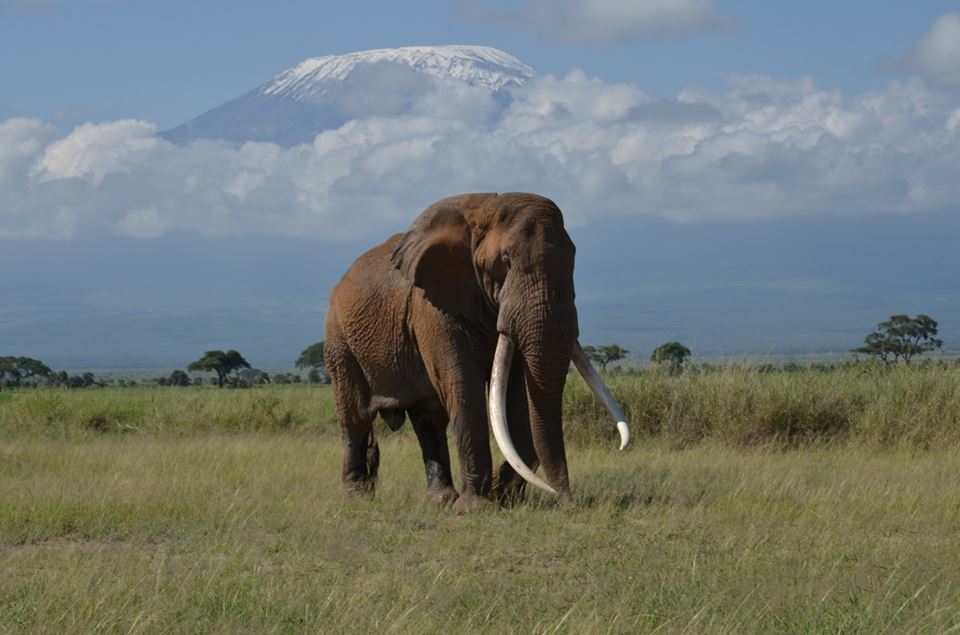 FOOT NOTE
Rotary Strengthened Their Brand by Simplifying It
It's no surprise that simplicity sells. Too many options can overload short-term memory, inhibiting the ability to process information, creating cognitive overload. In addition, excessive options can spark feelings of remorse after transactions as customers continue to wonder if they had made the right choice.
But creating "decision simplicity" presents only part of the brand simplicity picture. Sephora, Carrefour, and Amazon are examples of successful simple brands, despite providing a vast range of options to their customers.
Simplicity should be built into the very core of the brand, beginning with the product or service itself and extending through the interactions at each touch point and in all brand communications.
Achieving simplicity at this level is not easy, but the returns can be well worth the effort. The Siegel+Gale Global Brand Simplicity Index, an annual global study of 10,000 consumers (both customers and familiar nonusers) found that three out of four people are more likely to recommend a brand that provides simpler overall experiences and communications, and that people are even willing to pay more for a simpler brand's product or service. In addition, brands that are perceived as being simple in their "products, services, interactions, and communications" outperformed indices on the stock market by as much as 100%.
So how can a brand achieve this form of simplicity? A look at the 2013 rebranding of the nonprofit Rotary can supply some clues.
Yours in Rotary John Glassford Chair 2014 -2015
Proposed Rotarian Action Group for Endangered Species
PLEASE CALL ME ANYTIME 02 6927 6027.
Bulletin Editor and Web Site:  John Glassford
Don't forget to regularly check our club web site for current information such as bingo rosters and various newsletters from the District Governor, the School of St. Jude's, the monthly membership on the move newsletter as well as several other club bulletins.
Rotary International President Gary Huang
Governor of District 9700 David Kennedy
Coolamon Club President  Garth Perkin
Coolamon Club Secretary Paul Weston
Club Treasurer  Henk Hulsman
Coolamon Rotary Club Inc. P.O. Box 23 COOLAMON N.S.W. 2701
Websites of Interest
Coolamon Rotary Club: http://coolamonrotary.com
Road MAPS to Africa a Coolamon Rotary Project: http://www.mountainsofthemoon.org/
Rotary Down Under on line: http://flipflashpages.uniflip.com/2/26587/49598/pub
Mount Kenya 2015 Web Site incorporating the ORK: http://theork.com/
Our Rotary Centennial Twin Club Hout Bay, Cape Town, South Africa: http://www.rotaryhoutbay.org
Proposed Rotarian Action Group for Endangered Species RAGES: http://www.endangeredrag.org/#