Coolamon Rotary News Bulletin #12
SEPTEMBER IS NEW GENERATIONS MONTH.

THE NEW ROTARY LOGO LAUNCHED on the 26 August 2013
MONDAY MEETING  16th. SEPTEMBER 2013
A lively and entertaining meeting with PP Paul Weston as our guest speaker talking about his life growing up in the USA.
We had 15 members present with one guest Helen Lewis.  The meeting was followed by a board meeting which covered many issues with some resolutions made.
President Dick Jennings invited the partners to visit Ganmain on Monday the 30th to accompany Betty Tancred on the tour of the straw bale house and buildings of Huff 'n' Puff Constructions. Maree Jennings will meet all the interested at the Coolamon Motel for a 4.30pm departure for Ganmain.
While the partners and Bettye Tancred visit Ganmain DG Geoff Tancred will be meeting with the club board in Coolamon.   At 5.00pm Dick Jennings and Paul Weston followed at 5.30 with the full board prior to DG Geoff's talk with all our members from 7.00pm.
Dr. PAUL WESTON
Paul and Leslie Weston were invited to join our club in November 2010.  Since then the Westons' have been very active members of the club and Paul was our president for 2012-2013 and both Paul and Leslie have been members of the board since 2011.  Paul is now the secretary of our club.
After obtaining a BSc degree in Biology from Cornell University, Dr. Weston completed an MS degree in Systems Science followed by a PhD in Entomology at Michigan State University.  He has studied the behaviour and ecology of insect pests in a variety of cropping systems (vegetables, woody ornamentals, and stored grains), focusing on the chemical basis for insect/plant interactions, host selection behaviour, and degree-day models of development.  In addition to basic aspects of biology, Dr. Weston has investigated alternative pest control methods using behavioural modifying chemicals, reduced-risk products, and biological control.  More recently, he has been studying the impact of climate change on insect biology and biological control of weeds by insects.
Dr. Weston arrived at CSU in 2008 after establishing recognised research programs at Kentucky State University and Cornell University.  He lectures into a variety of subjects including Introductory Biology, Invertebrate Pest Management, and Vine Health.  His research program is currently focused on biological control of weeds with insects.
Paul gave a very interesting and lively talk on his life in the USA prior to migrating to Australia both Paul and Leslie are now Australian citizens.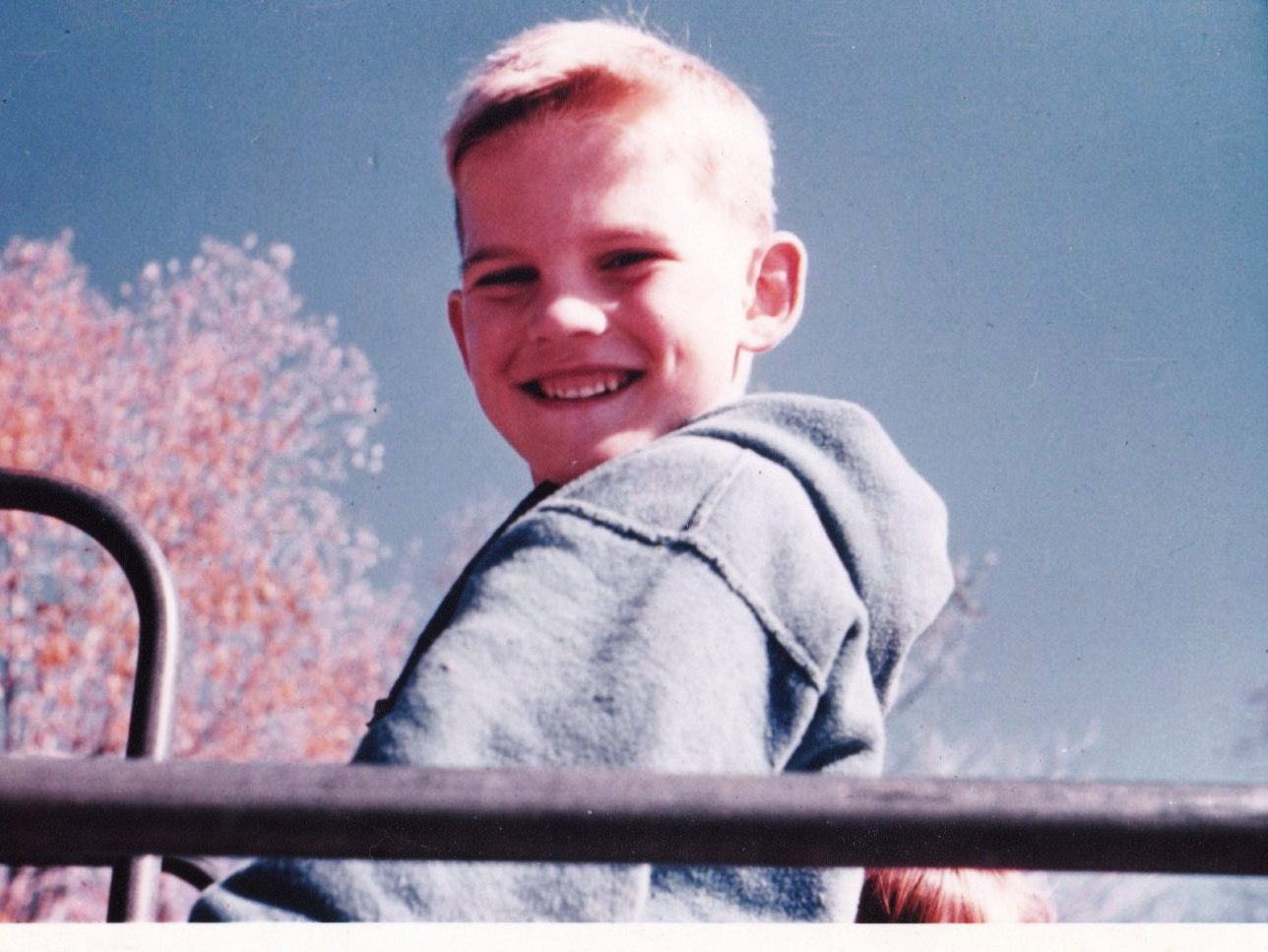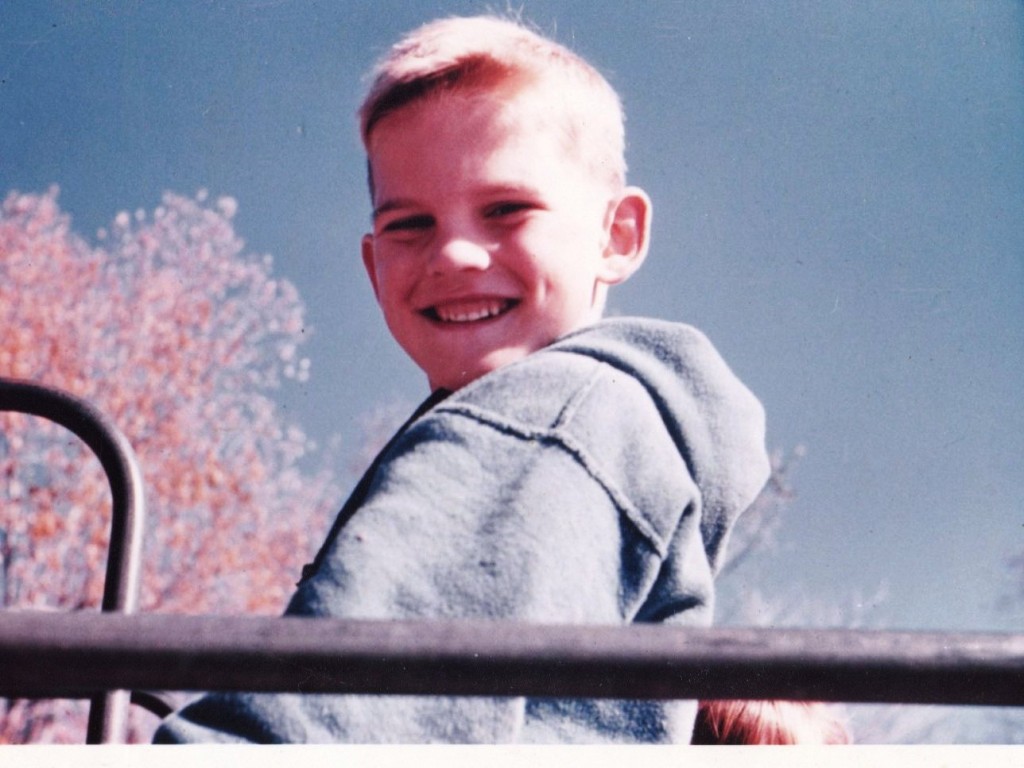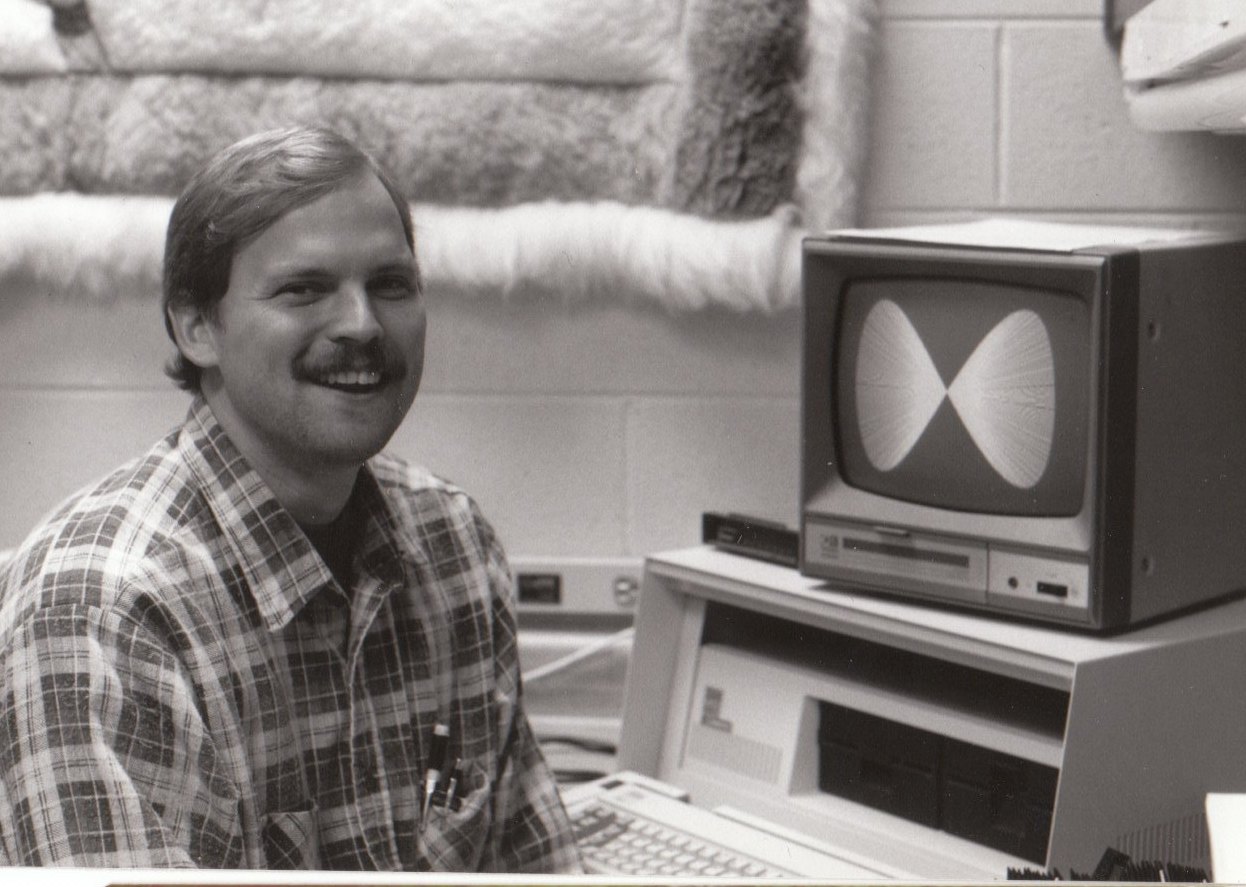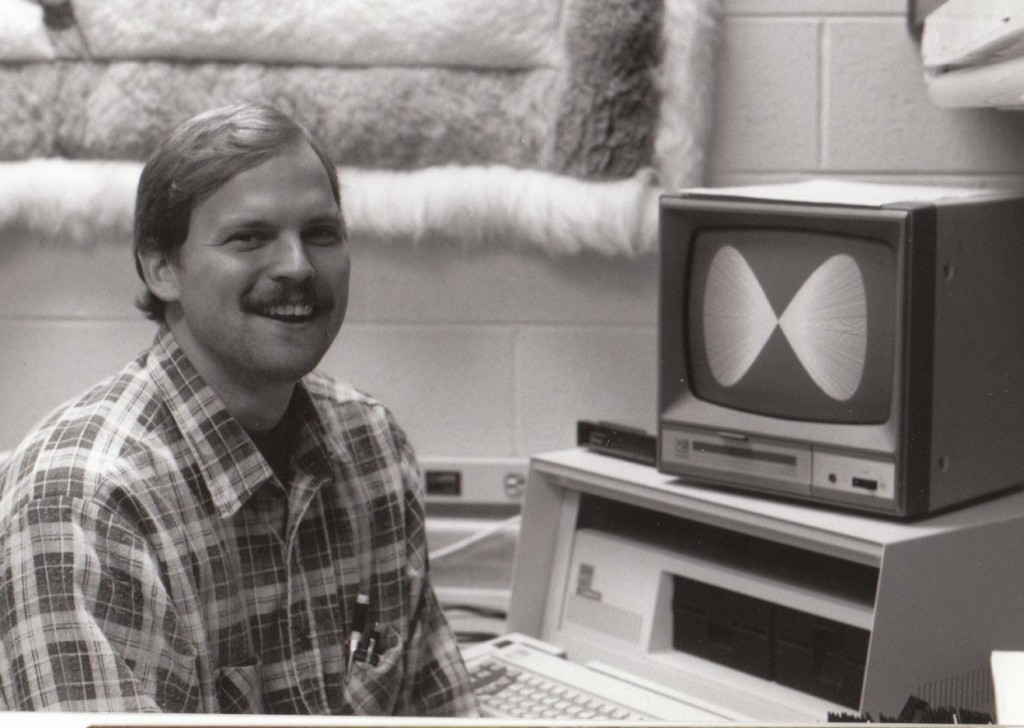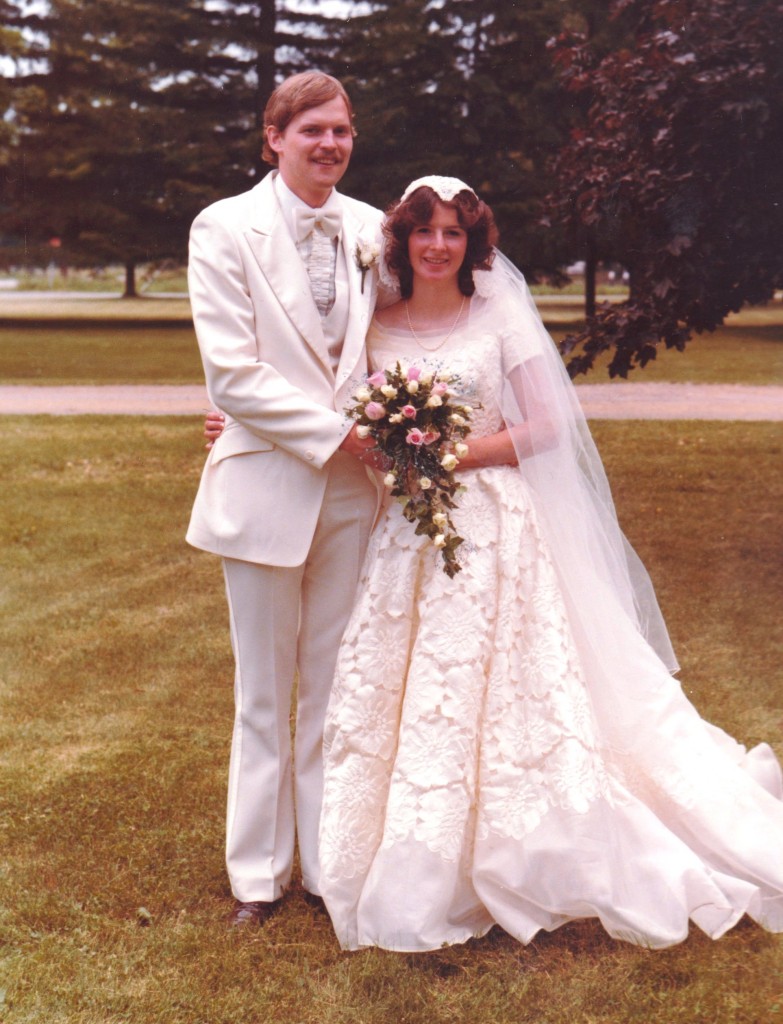 Diary Reminders
*Monday 30th September DG Geoff Tancred's Visit.
Sunday 6th October Coolamon Scarecrow Festival.
Monday 7th October NO Meeting Labour Day Weekend.
Thursday 10th October BINGO:   Ian Jennings, John Glassford, Grahame Miles, Ted Hutcheon
Saturday 12th October Coolamon and Ganmain Hospital Fete IN Ganmain.
Saturday 26th October Street Raffle in Coolamon.
Thursday 14th November BINGO Henk Hulsman, Leslie Weston, Paul Weston, Bernadette Milne
Saturday 22nd and Sunday 23rd February PETS in Young
Friday 14th March Trike Convention Catering in Wagga Wagga proceeds to Ronald McDonald House in Wagga Wagga.
Friday March 21st-Sunday March 23rd D9700 Conference in Orange.
*Saturday May 10th International Night in Ganmain for AFRICA'S rhinos.
Sunday 18th May D9700 Assembly in Grenfell
Saturday 24th May Red Shield Appeal Street Stall.
Sunday June 1st-Wednesday June 4th.  SYDNEY 2014 RI Convention See promotion at the end of this bulletin.
*Partners and Guests Night.
ROTARY INTERNATIONAL PRESIDENT RON BURTON: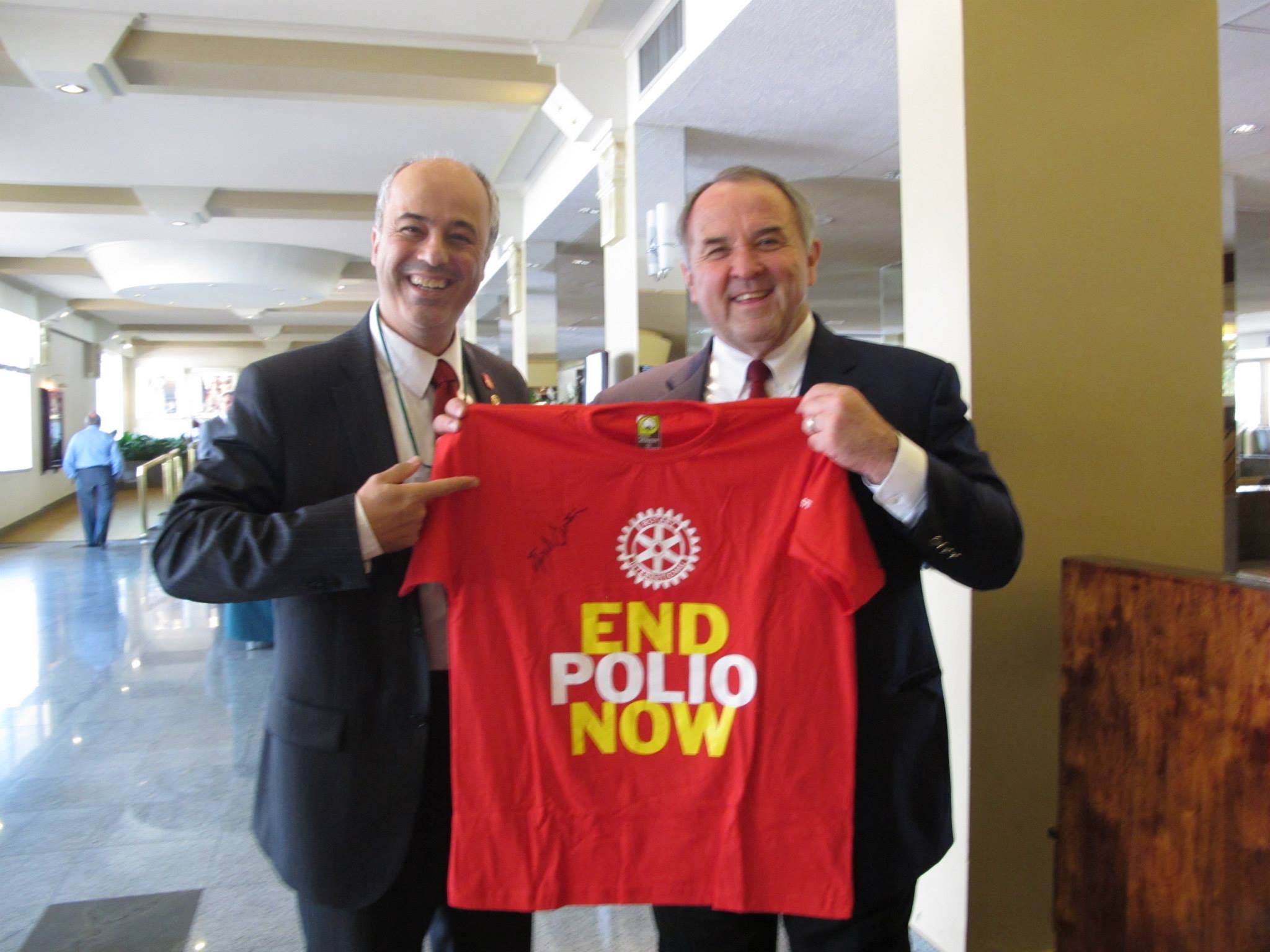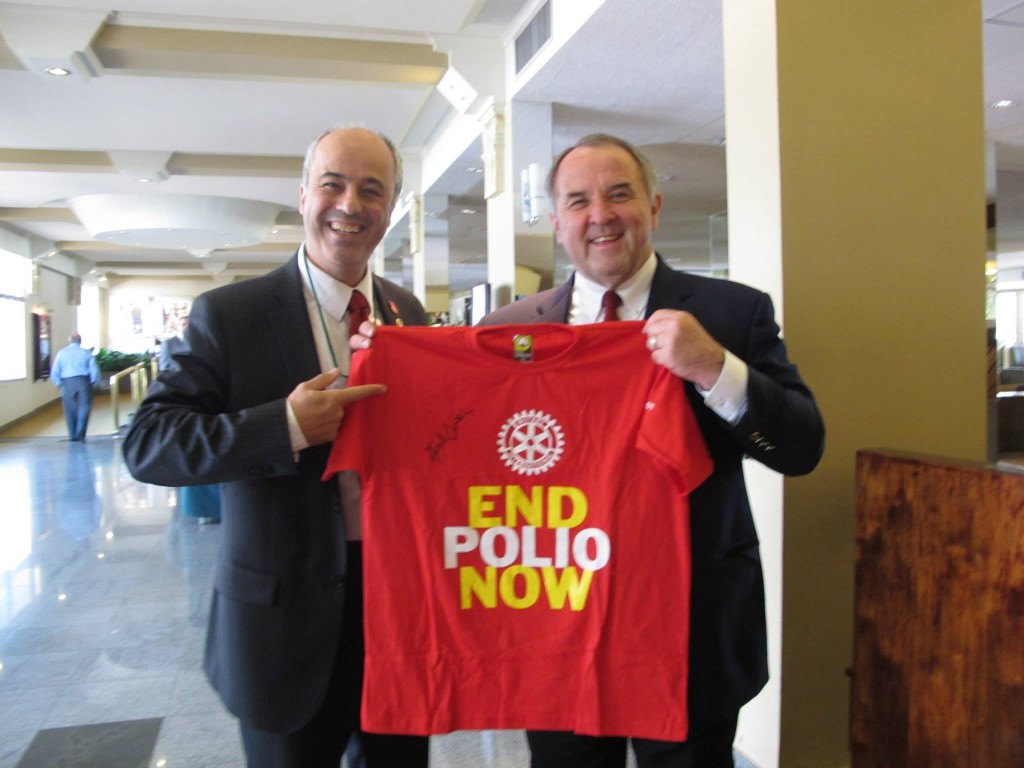 In Foz do Iguaçu, Parana, Brazil.
Paul Harris famously wrote, "This is a changing world: we must be prepared to change with it. The story of Rotary will have to be written again and again." While we will never know what Rotarian Paul would have thought of the Internet Age, I think I do know what he would have said about the idea of a Rotary website: that not only should we have one, but that it should be the best possible – keeping up with advances in technology, and always responding to the needs of Rotarians.
I'm proud to announce that after a redesign that has taken two years from concept to completion, the new Rotary.org is now live and available to Rotarians and Internet users everywhere. It contains many of the features you've asked for, most notably a much improved search function and navigation, new ways to connect with your fellow Rotarians around the world, and a more personalized experience that will connect you with the information that's interesting to you.
ON THE LIGHTER SIDE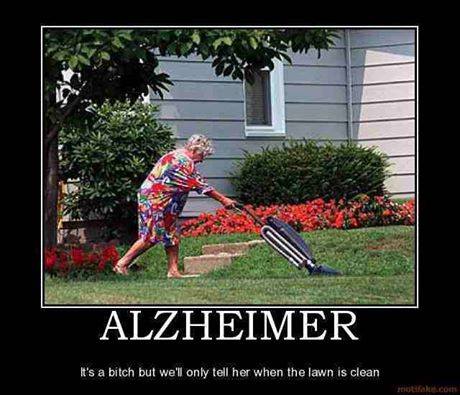 ALERTS TO THREATS IN 2013 EUROPE

From JOHN CLEESE
The English are feeling the pinch in relation to recent events in Syria and have therefore raised their security level from "Miffed" to "Peeved." Soon, though, security levels may be raised yet again to "Irritated" or even "A Bit Cross." The English have not been "A Bit Cross" since the blitz in 1940 when tea supplies nearly ran out. Terrorists have been re-categorized from "Tiresome" to "A Bloody Nuisance." The last time the British issued a "Bloody Nuisance" warning level was in 1588, when threatened by the Spanish Armada.
The Scots have raised their threat level from "Pissed Off" to "Let's get the Bastards." They don't have any other levels. This is the reason they have been used on the front line of the British army for the last 300 years.
The French government announced yesterday that it has raised its terror alert level from "Run" to "Hide." The only two higher levels in France are "Collaborate" and "Surrender." The rise was precipitated by a recent fire that destroyed France 's white flag factory, effectively paralyzing the country's military capability.
Italy has increased the alert level from "Shout Loudly and Excitedly" to "Elaborate Military Posturing." Two more levels remain: "Ineffective Combat Operations" and "Change Sides."
The Germans have increased their alert state from "Disdainful Arrogance" to "Dress in Uniform and Sing Marching Songs." They also have two higher levels: "Invade a Neighbour" and "Lose."
Belgians, on the other hand, are all on holiday as usual; the only threat they are worried about is NATO pulling out of Brussels ..
The Spanish are all excited to see their new submarines ready to deploy. These beautifully designed subs have glass bottoms so the new Spanish navy can get a really good look at the old Spanish navy.
Australia, meanwhile, has raised its security level from "No worries" to "She'll be right, Mate." Two more escalation levels remain: "Crikey! I think we'll need to cancel the barbie this weekend!" and "The barbie is cancelled." So far no situation has ever warranted use of the last final escalation level.
Regards,
John Cleese ,
British writer, actor and tall person
And as a final thought – Greece is collapsing, the Iranians are getting aggressive, and Rome is in disarray. Welcome back to 430 BC.
Life is too short…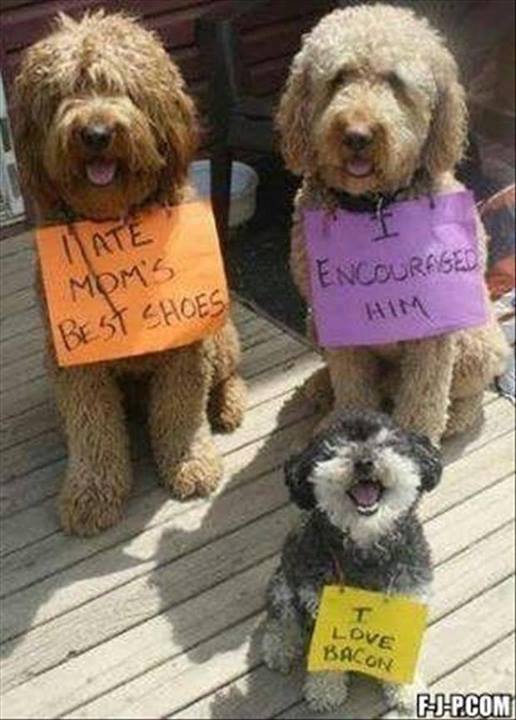 ROTARY INFORMATION
THE ROTARY FOUNDATION RECEIVES COVETED 4-STAR RATING FROM CHARITY NAVIGATOR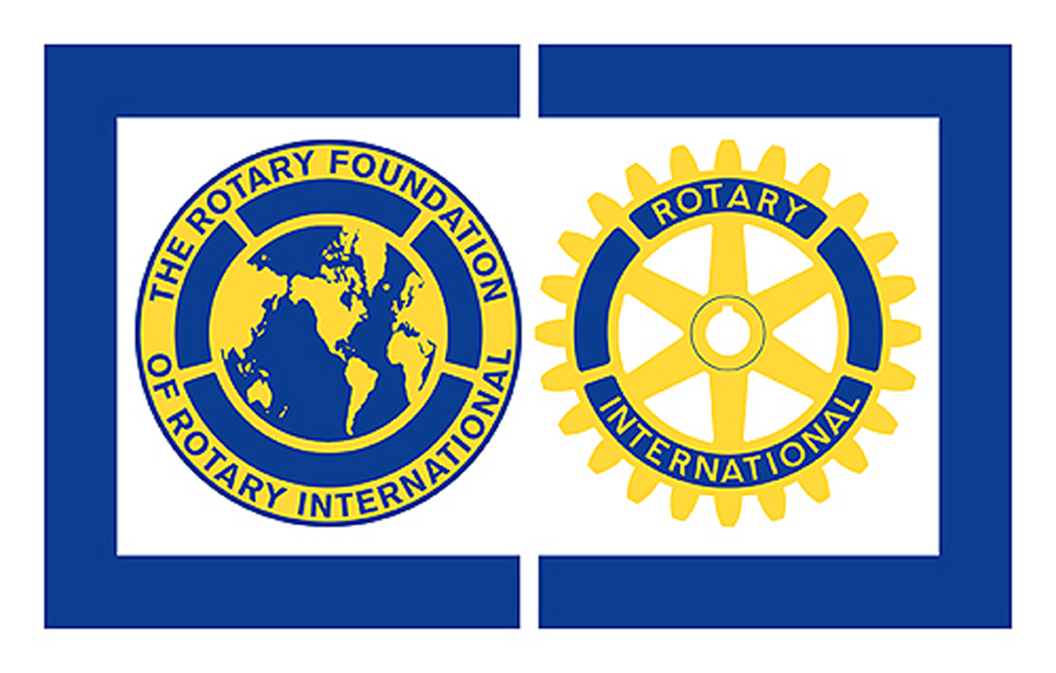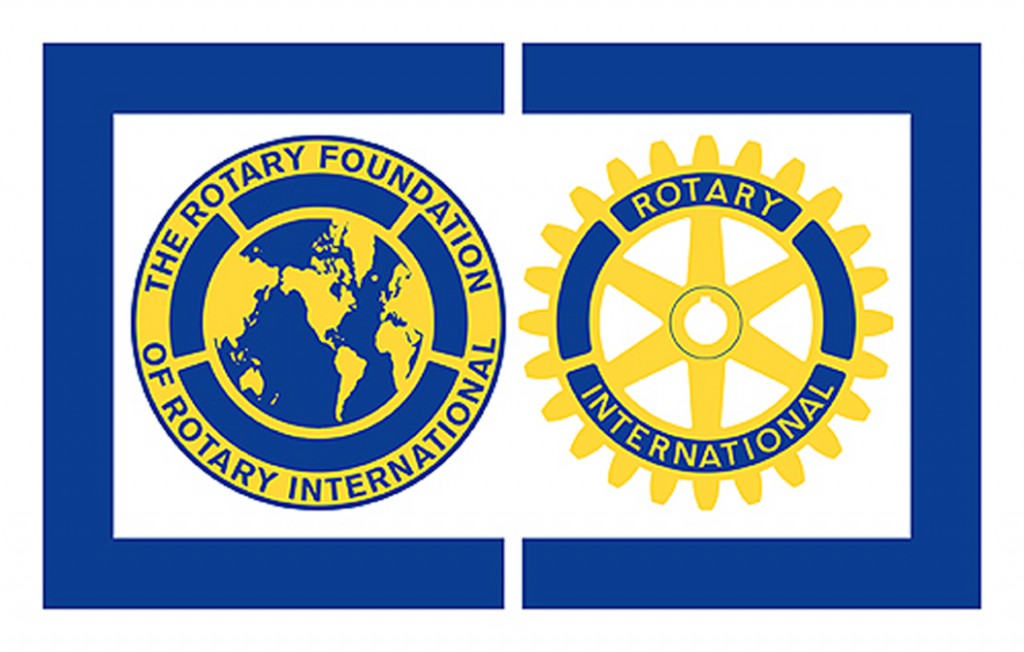 The Rotary Foundation earned a 4-star rating from Charity Navigator, the largest and most prestigious independent evaluator of non-profits in the United States.
The 4-star rating, the highest that Charity Navigator awards, recognizes sound fiscal management and commitment to accountability and transparency. Charity Navigator evaluates thousands of non-profits each year, and only one of four earns 4 stars.
This year's top distinction marks the Foundation's sixth straight, placing it in the top 3 percent of U.S.-based charities. In a letter to the Foundation, Ken Berger, the president of Charity Navigator, wrote, "This 'exceptional' designation differentiates The Rotary Foundation from its peers and demonstrates to the public it is worthy of their trust."
ONLY IN AFRICA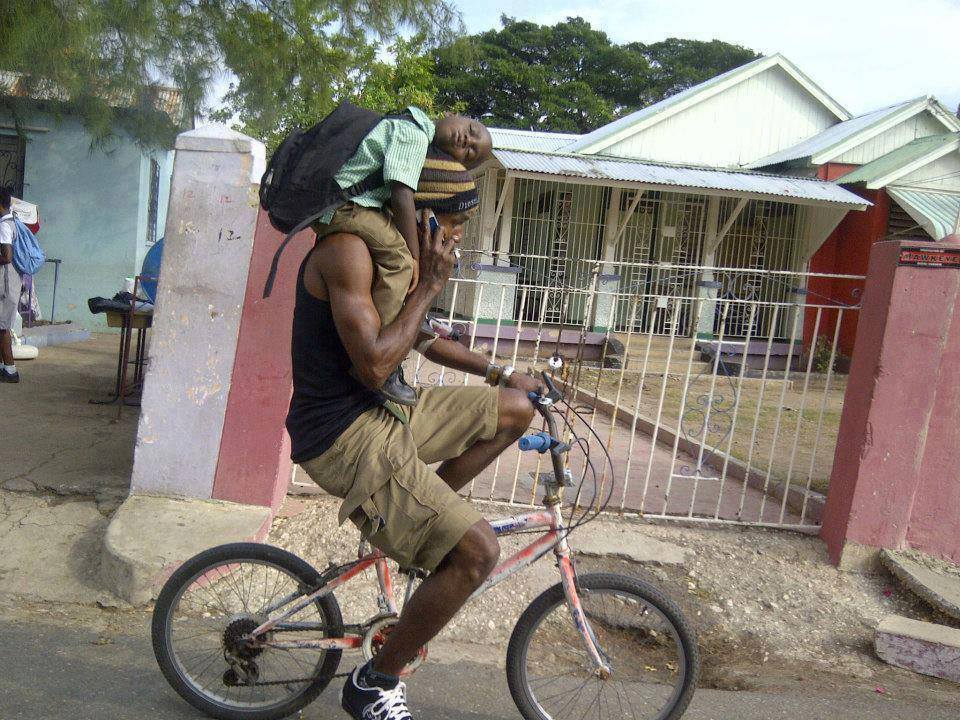 OUT OF AFRICA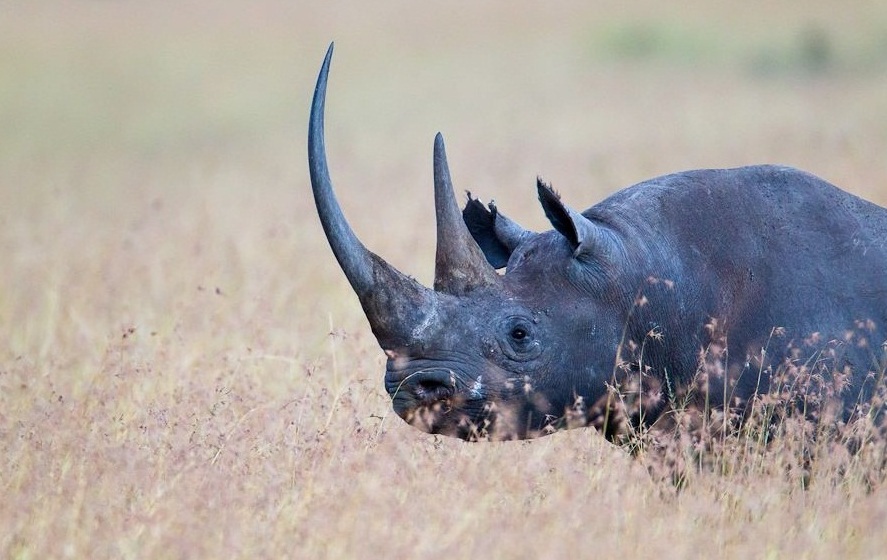 Thanks to Isak Pretorius Wildlife Photography
CAUSES WORTH SUPPORTING
EMPOWERMENT OF WAR-AFFECTED WOMEN
EMPOWERMENT OF WAR-AFFECTED WOMEN THROUGH PROMOTION OF SAVINGS.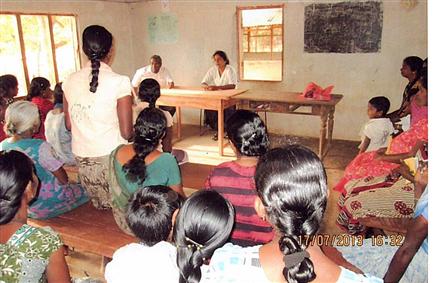 Sixty(60) women who were affected by the war in the North have formed three savings groups at Thoddiyadi Visvamadu. They started functioning in a small way by depositing Rs.5/- per week by each member and this savings were utilized to give small loans to the members. They have a bank account and maintain proper accounts of their transactions. They made a request to our Club to support them with some financial assistance. The Club took action promptly with a non – profit, charitable organization based in the US called International Medical Health Organization (IMHO) and obtained Rs.150,000/- as a financial support to these three savings groups. Each of them was given Rs.50,000/-. They have made use of this money to lend Rs.10,000/- to each member in the three clubs. Fifteen members have now found self-employment opportunities with these small loans. They are engaged in activities such as poultry keeping, goat raring, dairy farming and cultivation.
Project location  Sri Lanka
Project dates  Start: 25 August 2013  End:  30 August 2013   This project is complete.
Project category Community, Economic and community development
Funding International Medical Health Organization (IMHO)

Project contacts Jeyastram Trushan Handy, Colombo South| (contact)

Partners Colombo South, Western Prov., Sri Lanka
Rotary International President Ron Burton
Governor of District 9700 Geoff Tancred
Coolamon Club President  Dick Jennings
Coolamon Club Secretary Paul Weston
Club Treasurer  Henk Hulsman
Coolamon Rotary Club Inc. P.O. Box 23 COOLAMON N.S.W. 2701
Websites of Interest
Coolamon Rotary Club: http://coolamonrotary.com
Road MAPS to Africa a Coolamon Rotary Project: http://www.mountainsofthemoon.org/
Rotary Down Under on line: http://flipflashpages.uniflip.com/2/26587/49598/pub
Mount Kenya 2015 Web Site incorporating the ORK: http://theork.com/
Our Rotary Centennial Twin Club Hout Bay, Cape Town, South Africa: http://www.rotaryhoutbay.org
Proposed Rotarian Action Group for Endangered Species RAGES: http://www.endangeredrag.org/#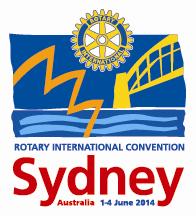 Register early for Sydney convention and save
Register early for the 2014 Rotary International Convention in  Sydney, Australia, 1-4 June, and pay US$100 less than the on-site  registration fee. Rotary's annual convention is a wonderful way to experience the true internationality of Rotary, as you connect with leaders, exchange ideas, and get inspired to take action to benefit communities worldwide.
ROTARY RESTAURANT NIGHT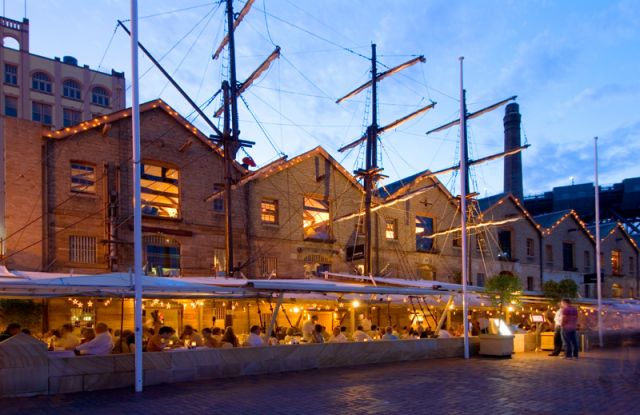 Where: Darling Harbour, Circular Quay and various other Sydney CBD Locations.
When: 7pm, 31 May 2014
Price: $TBA
Join fellow Rotarians and partners from all around the world, when many of Sydney's great restaurants around Darling Harbour and adjoining areas throw open their doors for a night of fine food, camaraderie and friendship. Come and experience the sights and tastes of Sydney at its best – and experience the magic of the Darling Harbour 'fairyland of lights' at night. Enjoydinki di Aussie tucker (fair dinkum food), (fabulous meals) and appreciate that Australia is one of the most cosmopolitan countries in the world, showcased by every possible ethnic cuisine possible.
Details
Bookings will be available later in the year, once Restaurants and menu details have been confirmed. You will then be able to book your restaurant of preference (dependent upon availability).  In the meantime use the Register Your Interest button below and when bookings are open we will email you to advise.
Inclusions
Dinner at one of Sydney's fantastic restaurants.

Bulletin Editor and Web Site:  John Glassford
Don't forget to regularly check our club web site for current information such as bingo rosters and various newsletters from the District Governor, the School of St. Jude's, the monthly membership on the move newsletter as well as several other club bulletins.
FOOT NOTE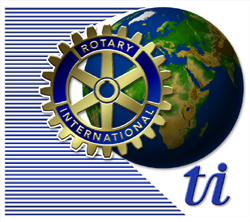 ROTI Discussion below;
Hello Folks,
There is a quote that I have always appreciated regarding friendship … it applies to "fellowship," too. Friendship and/or fellowship is a process of "mutual need fulfilment." It seems to me that much of the R.I. effort has been to find members who will satisfy Rotary's needs: contribute, participate in projects, attend meetings, etc, etc … But we do little to discover and then meet the needs of both existing and prospective members. Bickering about the various topics which has been endemic here and elsewhere is not attractive.
Emphasizing dissatisfaction with priorities is not attractive. Excessive criticism of leadership is not attractive. Asking for continuing donations without clarity on the benefits for making them is not attractive. Then, we wonder why our membership has been "flat" for many years … we recruit enough people to replace those we lose.
We live in a competitive market place of philanthropic organizations: Lions, Kiwanis, Elks, Moose, etc. etc. What do we do to be more attractive than our competitors? If we emphasize the needs, desires and interests of our existing and prospective members, then our membership will not only grow but flourish. Many clubs are working things like the "fifth test," "is it fun?" and the like. Basically this is the result of guessing what might work.
Why not do a survey, as in an internal marketing process, to determine the needs that keep members involved? Speaking as a "rule of 85 Rotarian, Rotary today is not yo' Daddy's Rotary … the world has changed, Rotary has changed and the reasons why members remain members or seek membership have changed. Do we know anything about that? Likely, it will be different club by club, district by district or even approaches at the Evanston level. Systematic self-analysis will work much better than groping guess-work.
Rotary has needs. Members have needs. Fulfilment must be mutual and satisfactory. Otherwise, our crisis will grow. As friends, we must fulfil each other's needs or the friendships fade and fail. The relationship between Rotary and its members have the same interactive relationship.
There. I said it. (But then, I've said it before.)
Jon Deisher, PP
Anchorage Rotary/D5010
Anchorage, Alaska