Coolamon Rotary News Bulletin #14
MEETING October 8th. 2012
This evening was a business meeting and we got through a lot of  club business.  The minutes will be distributed as soon as possible.
Thanks to Henk Hulsman for catering and for the Kranztki sausages, Dutch potatoes and Dutch cabbage.  All delicious.
NEXT Monday Night 15th October
To all who read this bulletin you are cordially invited to Coolamon this Monday to hear what is next for Africa.
The talk is entitled Road MAPS to Africa Yesterday Today Tomorrow.
As  a prelude to next Monday  night on Africa by PDG Fred Loneragan and John Glassford here are some comments from the beneficiaries of the Mountains of the Moon Climb in 2011.  Last week RAWCS distributed around $40,000 that was raised as a result of the climb to the 4 beneficiaries.
Dear John
Thank you very much.We have just been informed by Stanbic Bank in Kasese that the $6,915.20 have already been credited on BMCF account in Uganda.
I want to express our deepest gratitude to you and all our Rotary friends in your area.Please, convey our deep gratitude to every one.We are very proud of of your great and generous support for our ministry among children and the clinic.
More information will follow later.
Regards
+ Zebedee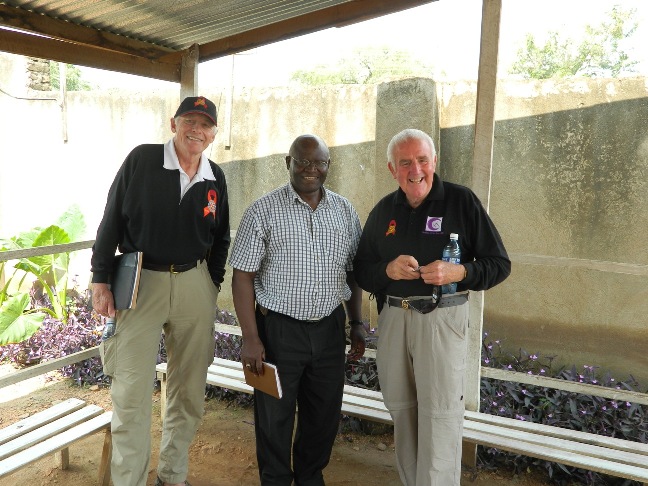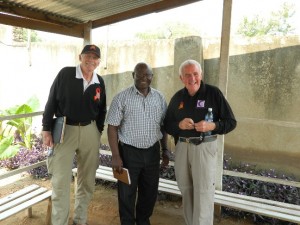 Our Treasurer Roy Graham has told me that your very kind donation amounting to R 56,516,97 has come in to our account. Thank you so much for your continued work on our behalf. You are friends indeed.
This is an absolute lifeline for us given our problems with Foundation and the matching grant. We shall put this toward the defibrilator for which we are awaiting a pro forma invoice or solid quote and as you know, this is a permitted item under the rules and will offset substantially the amount owing.
Patrick has to submit a progress report to Foundation in the immediate future and this will read well. Needless to say, our objective is to get the whole thing settled off and to get us all back in the good books with the Matching Grant people.
I expect that Patrick will be writing to you if he has not done so already. But from me as the President and on behalf of the Board I thank you and the Rotary Club of Coolamon.
Kind regards  Peter Dutton
President Rotary Hout Bay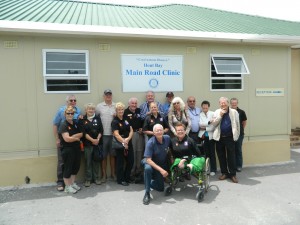 John, hello and hope you are well! Even though I am officially on maternity leave I had to sneak into my office to send a big note of thanks for your wonderful donation of 7k plus! How wonderful!
With your blessings we would love the money to go toward paying for our non academic staff-who keep the school running behind the scenes.
I hope you all had a wonderful trek and thanks again for never forgetting about our school.
Best wishes, Gemma
Gemma Sisia
Founder The School of St Jude's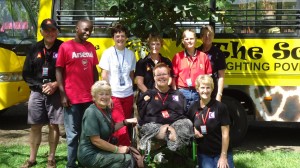 DIARY REMINDERS
Thursday 11th October BINGO on duty: Ian Jennings, John Glassford, Grahame Miles, Mark Reardon.
*Monday 15th October Road MAPS to Africa John Glassford.
*Monday 22nd October WORKSHOP for Coolamon Shire Business people on how to use the Internet for marketing your business facilitated by Linda Tillman and sponsored by Coolamon Rotary and the Coolamon Shire Council.
*Monday 29th October Social Night at Marilyn and Ian Jennings home.
*Monday 5th November Guest Speaker Georgie Roberts from the Red Cross.
Thursday 8th November:    BINGO on duty:   John Burns,  Henk Hulsman,  Leslie Weston & Paul Weston
Monday 12th November AGM and Election of Office Bearers for 2013-2014.
Sunday November 25th Rotary Markets in Coolamon.
Peace Ceremony in Coolamon February 2013
Friday 19th to Sunday 21st April 2013 D9700 Conference Leeton
June 23-26 2013 Rotary International Convention in Lisbon.
RI Convention Lisbon
*Partners and Guests Night.
ROTARY INTERNATIONAL PRESIDENT SAKUJI TANAKA
I paid a visit to the Rotary Club of Beijing, my first to a Chinese Rotary club, and I was encouraged by the active involvement of its members in numerous service projects. The president of the Rotary Club of Shanghai was also present. 北京ロータリークラブを訪問いたしました。奉仕活動を盛んに行っているクラブです。上海のクラブからも会長さんが駆けつけてくださいました。大変お世話になりありがとうございました。
ON THE LIGHTER SIDE
Eleven people were hanging on a rope under a helicopter, ten men and one woman. The rope was not strong enough to carry them all, so they decided that one has to drop off, otherwise they are all going to fall. They were not able to choose that person, but then the woman made a very touching speech. She said that she would voluntarily let go of the rope, because as woman she was used to giving up everything for her husband and kids, and for men in general, without ever getting anything in return. As soon as she finished her speech, all the men started clapping their hands.
Two hunters are out in the woods when one of them collapses. He doesn't seem to be breathing and his eyes are glazed. The other guy whips out his cell phone and calls the emergency services. He gasps: "My friend is dead! What can I do?" The operator says: "Calm down, I can help. First, let's make sure he's dead." There is a silence, then a shot is heard. Back on the phone, the guy says: "OK, now what?"
Arsenic? Jane walked into a pharmacy, strolled over to the counter, and caught the pharmacist's attention. "Can I please get some arsenic?" she asked. "Arsenic? What do you want arsenic for?" asked the pharmacist. "It's for my husband," she replied. "Your husband?" exclaimed the pharmacist, "I hope you don't mean what I think you mean!" She just nodded. "Well, lady," he replied, "I'm an honest man. I can't sell you arsenic, I wouldn't if I could, and I don't know what made you think you could just stroll into a respectable store and expect me me to sell you arsenic.!" She didn't say a word. She just reached into her purse, fished out a photograph, and handed it across the counter. It was a picture of her husband, in bed with the pharmacist's wife. Slowly the pharmacist looks up, over the counter, and then straight at her. "Lady," he said, "why didn't you tell me you had a prescription?"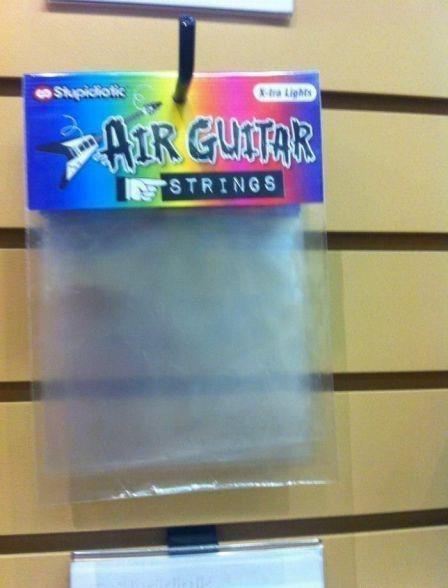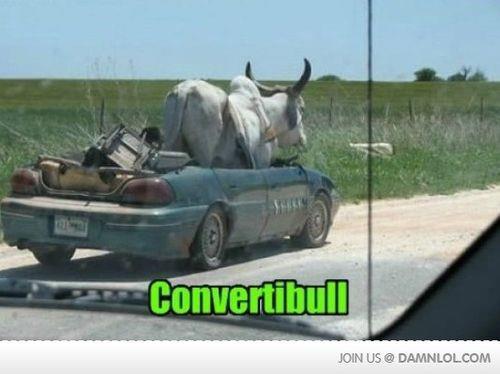 ROTARY INFORMATION
OCTOBER IS VOCATIONAL SERVICES MONTH
Michigan club gives students a chance to explore their dream jobs
A vocational service program conducted by the Rotary Club of St. Joseph & Benton Harbor, Michigan, USA, is helping junior and senior high school students develop careers by connecting them with mentors who are leaders in industry. Participants are selected by their schools and given the opportunity to explore their professional interests with behind-the-scenes visits to area businesses. They also meet one-on-one with mentors, who share their experiences and advise the students on how best to pursue their dream careers. Since the club launched the mentoring program in 2008, Rotarians have put more than 300 students in touch with professionals including lawyers, doctors, a Fortune 500 CEO, broadcast journalists, police officers, and a professional football player. Two Rotarians accompany each student who meets with a professional. The students are then required to report on their experiences at a meeting of the Rotary club. "This program leverages Rotary's amazing network of professionals to help young people connect with their career interests," says Jackie Huie, program chair and president of the St. Joseph & Benton Harbor club. "We have not had a vocation that we couldn't find for a student." The experience gives teenagers a chance either to reinforce their career choices or to rethink them, says Huie. Teri LaForest, a senior and a 2012 program participant, wanted to become a meteorologist. The club organized a meeting with a meteorologist at the local TV station. After the visit, LaForest concluded that that job might not be for her but that she still had a passion for environmental science.

High school senior Teri LaForest (right) meets with local TV meteorologist Cindi Clawson as part of a vocational service project conducted by the Rotary Club of St. Joseph & Benton Harbor, Michigan, USA. Photo courtesy of the Rotary Club of St. Joseph & Benton Harbor.
TOO CUTE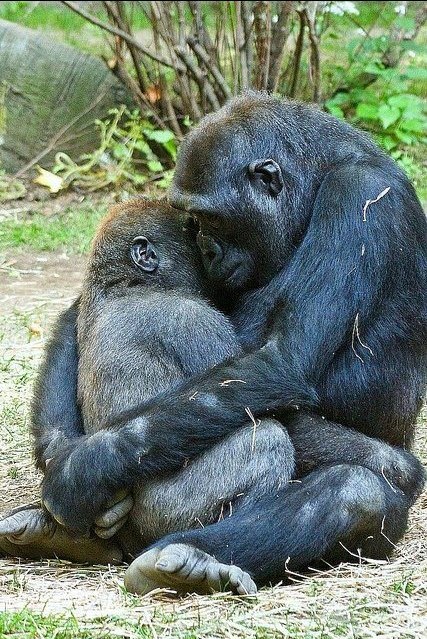 Rotary International President Sakuji Tanaka
Governor of District 9700  Greg Brown
Coolamon Club President  Paul Weston
Coolamon Club Secretary  John Glassford Coolamon
Club Treasurer  Henk Hulsman
Coolamon Rotary Club Inc. P.O. Box 23 COOLAMON N.S.W. 2701
Websites of Interest
Coolamon Rotary Club: http://coolamonrotary.com
Road MAPS to Africa a Coolamon Rotary Project: http://www.mountainsofthemoon.org/
Rotary Down Under on line: http://flipflashpages.uniflip.com/2/26587/49598/pub
Rotarians For Fighting AIDS AUSTRALIA: http://theork.com/
Our Rotary Centennial Twin Club Hout Bay, Cape Town, South Africa: http://www.rotaryhoutbay.org
Don't forget to regularly check our club web site for current information such as bingo rosters and various newsletters from the District Governor, the School of St. Jude's, the monthly membership on the move newsletter as well as several other club bulletins.