To Rotarian Bernadette Milne from your fellow Rotarians.
"Bernadette; President Paul Weston, the members and partners of the Rotary Club of Coolamon extend our sincere condolences to you and your family on the passing of your husband Russell.  We are indebted to you for all the hard work that you have put in for our community.  Please be assured that we are all thinking of you and your family at this time.  Russell was a good man and those that came to know him will miss his humour and love of all things footy."
Last Week
President Paul Weston inducted Howard Atkinson as a member of our club.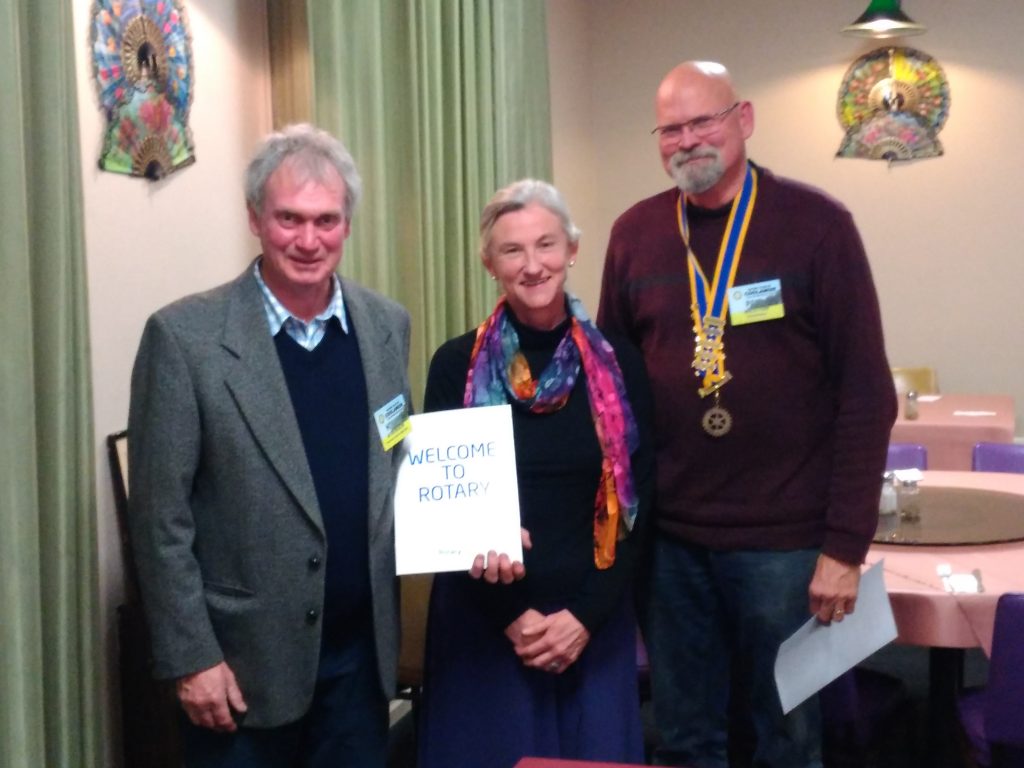 Rotarian Howard Atkinson and Ann Atkinson with President Paul Weston.
Ann and Howard are renovating the Old Convent in Coolamon and it will become a function centre.  Welcome to Coolamon and Coolamon Rotary Club Howard and Ann.
Thursday August 3rd saw the visit of the Wagga Men's Rugby Choir and Murrumbidgee Magic, it was a wonderful night of good music thank you to the organisers especially Don Dyce.  Net proceeds for Mental Health as around $630.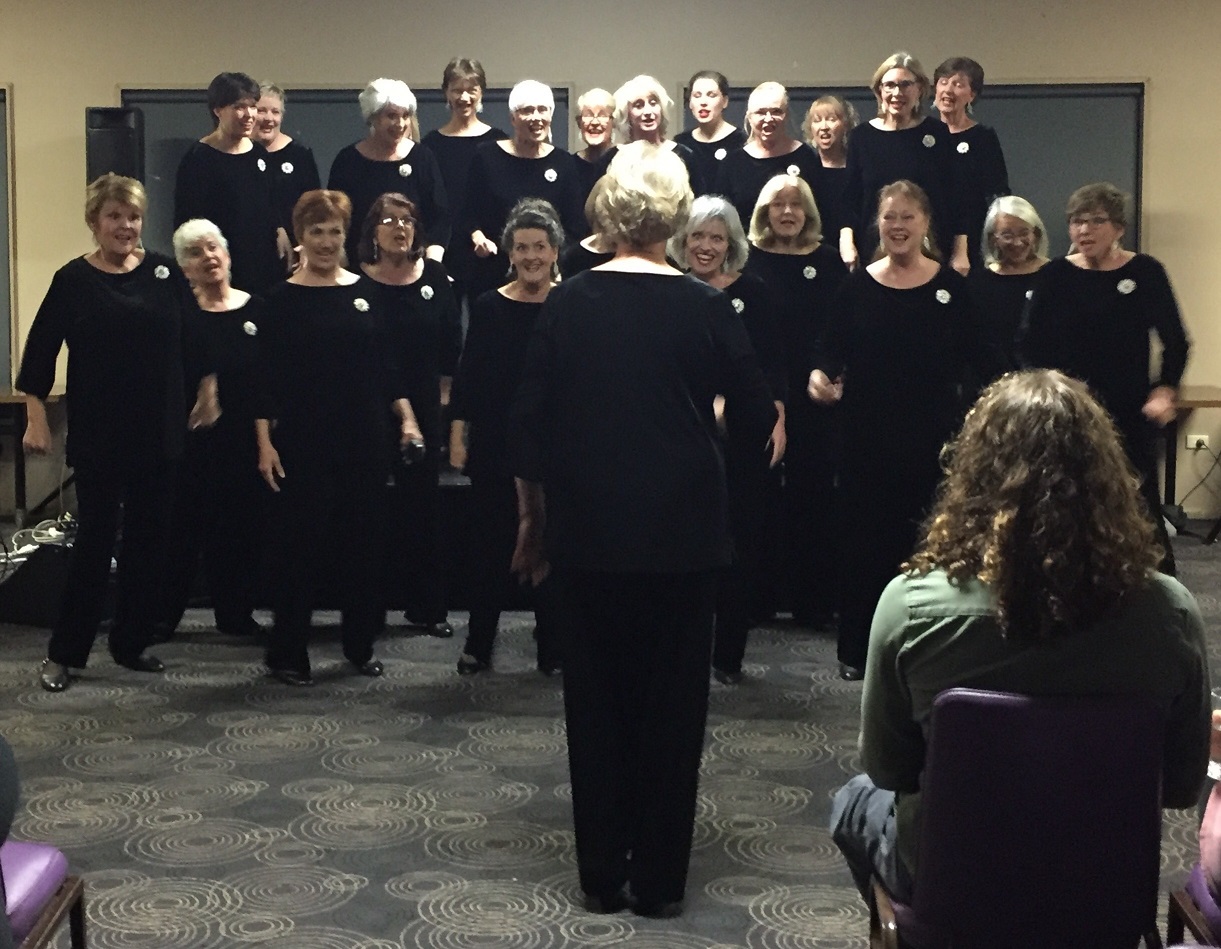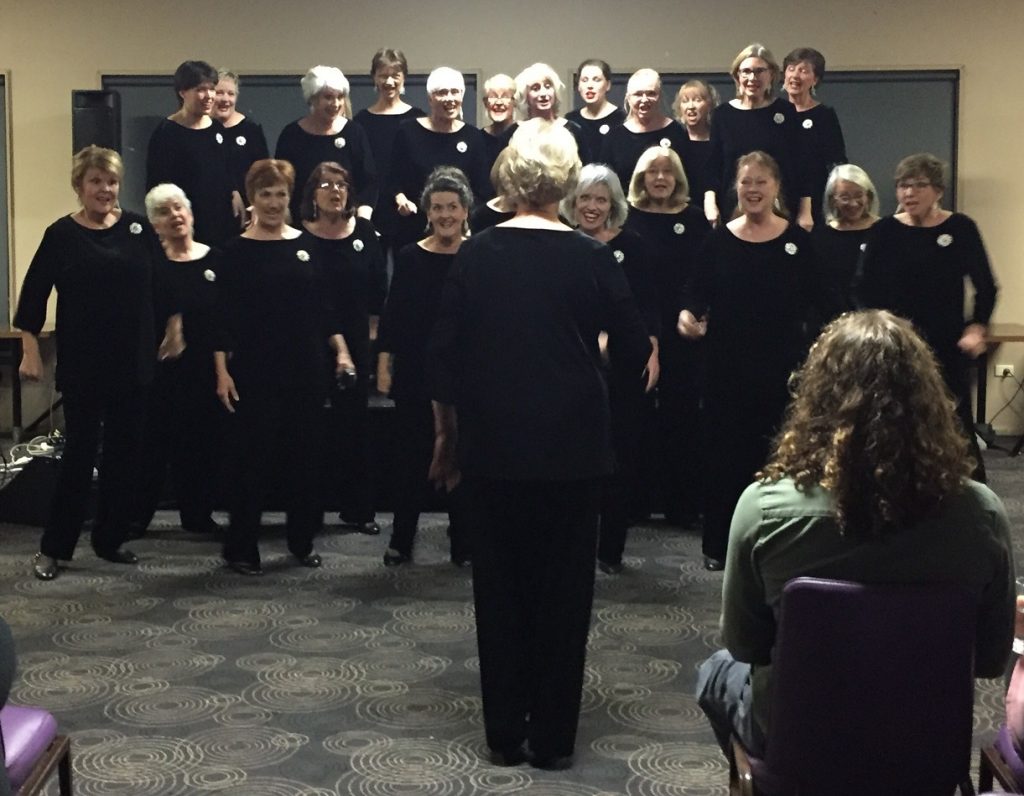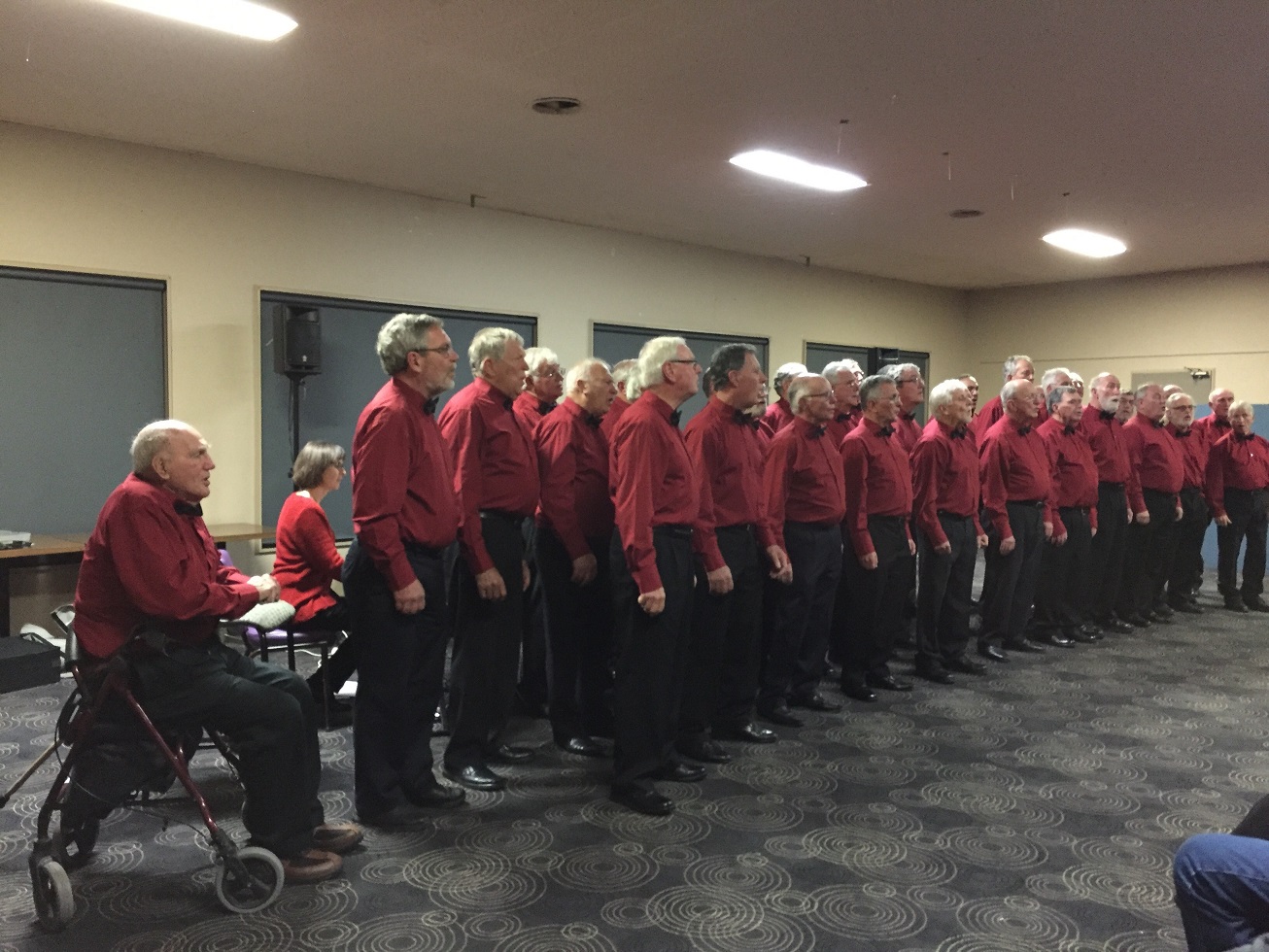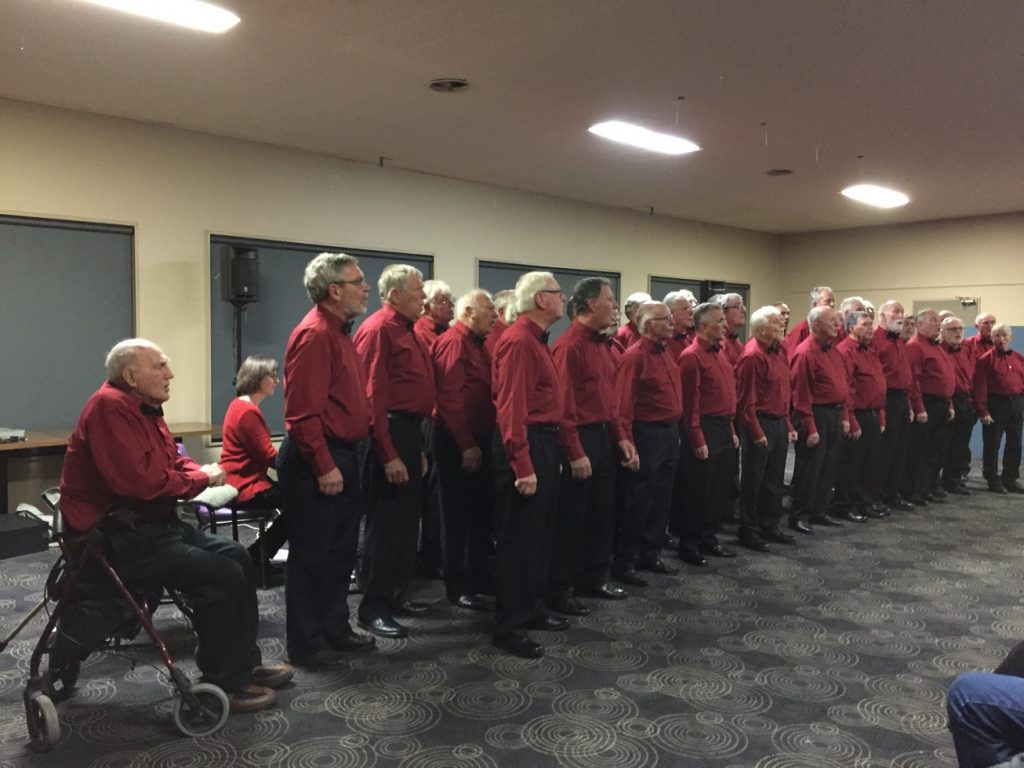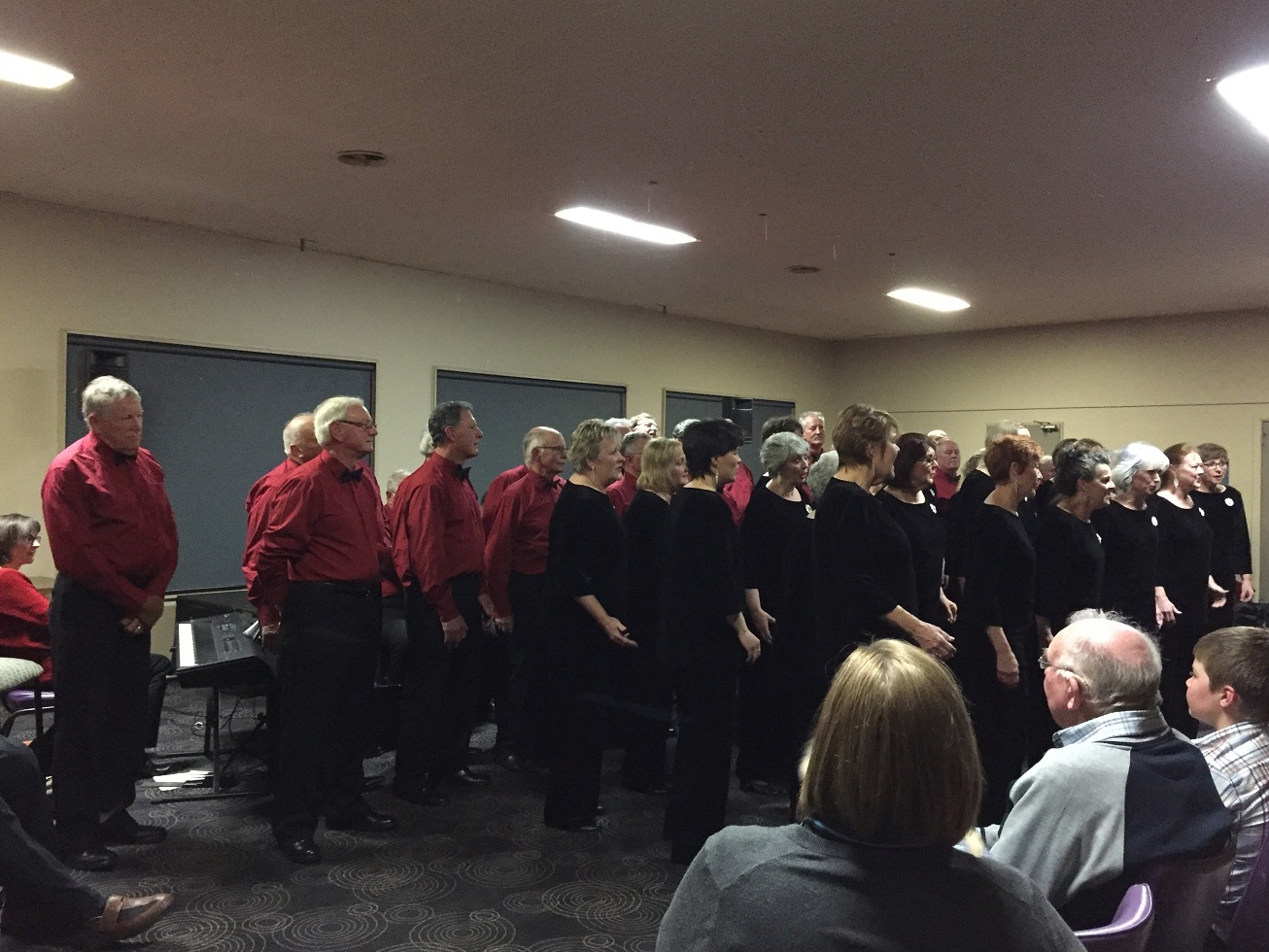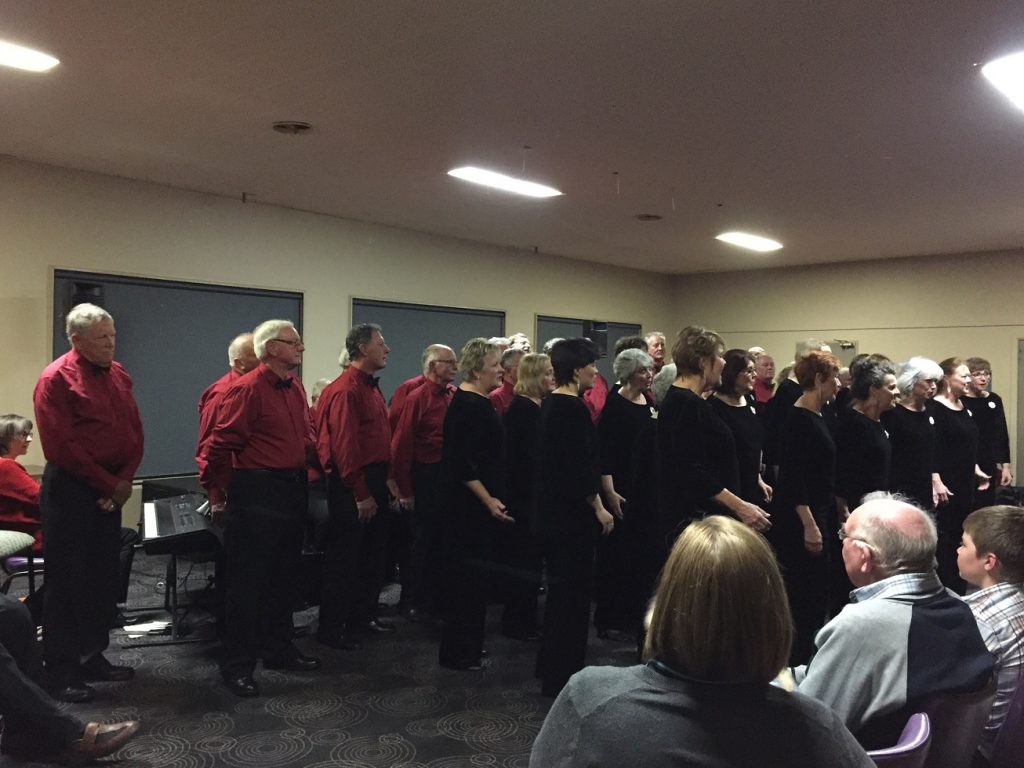 Week of 7 August
Tonight we had the pleasure of the company of 3 students from The Riverina Anglican College, namely Mikaela Foster, Mitchell Foster and Henry Yates with Teacher and Mother to two of the students present, Fiona Foster.  They came to talk on their trip along the Kokoda Track recently.
Attendance present 12 Rotarians and 8 guests including Helen Lewis, Sally Farmer and Barry Lillywhite.  Several apologies due to the flu including our President Paul Weston. President Elect Daryl Breust took the Chair and we had an excellent meeting.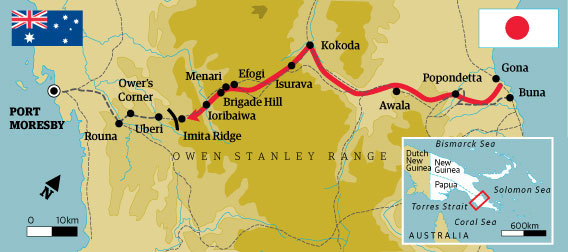 The Kokoda Trail was a path that linked Ower's Corner and the small village of Wairopi on the northern side of the Owen Stanley mountain range.
Its name was derived from the village of Kokoda on the southern side of the main range, the site of the only airfield between Port Moresby and the north coast.
The Japanese saw the Kokoda Trail as a means by which to capture Port Moresby overland.
Mikaela and Henry gave the presentation of this journey of 9 days following the Kokoda Track.  It was a tough one for them and they experienced some harsh conditions.  Mikaela and Henry took turns explaining the various highlights of the trek.
Both students were very respectful of the part the Diggers who defended Port Moresby and hence the gateway to Australia for the Japanese Army.   They also showed great respect for their porters and the villagers they met along the way.  There were some very emotional times and the students had their own Dawn Service at Isurava.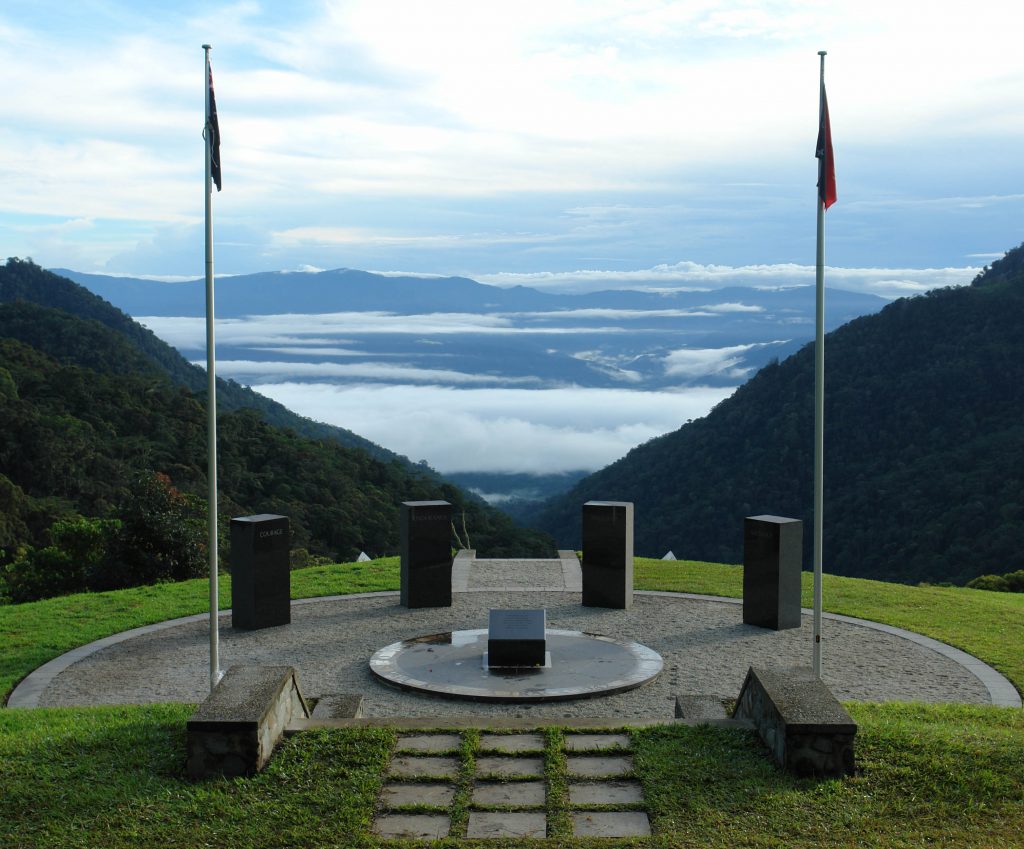 They ended their visit to Papua New Guinea at the war cemetery at Bomana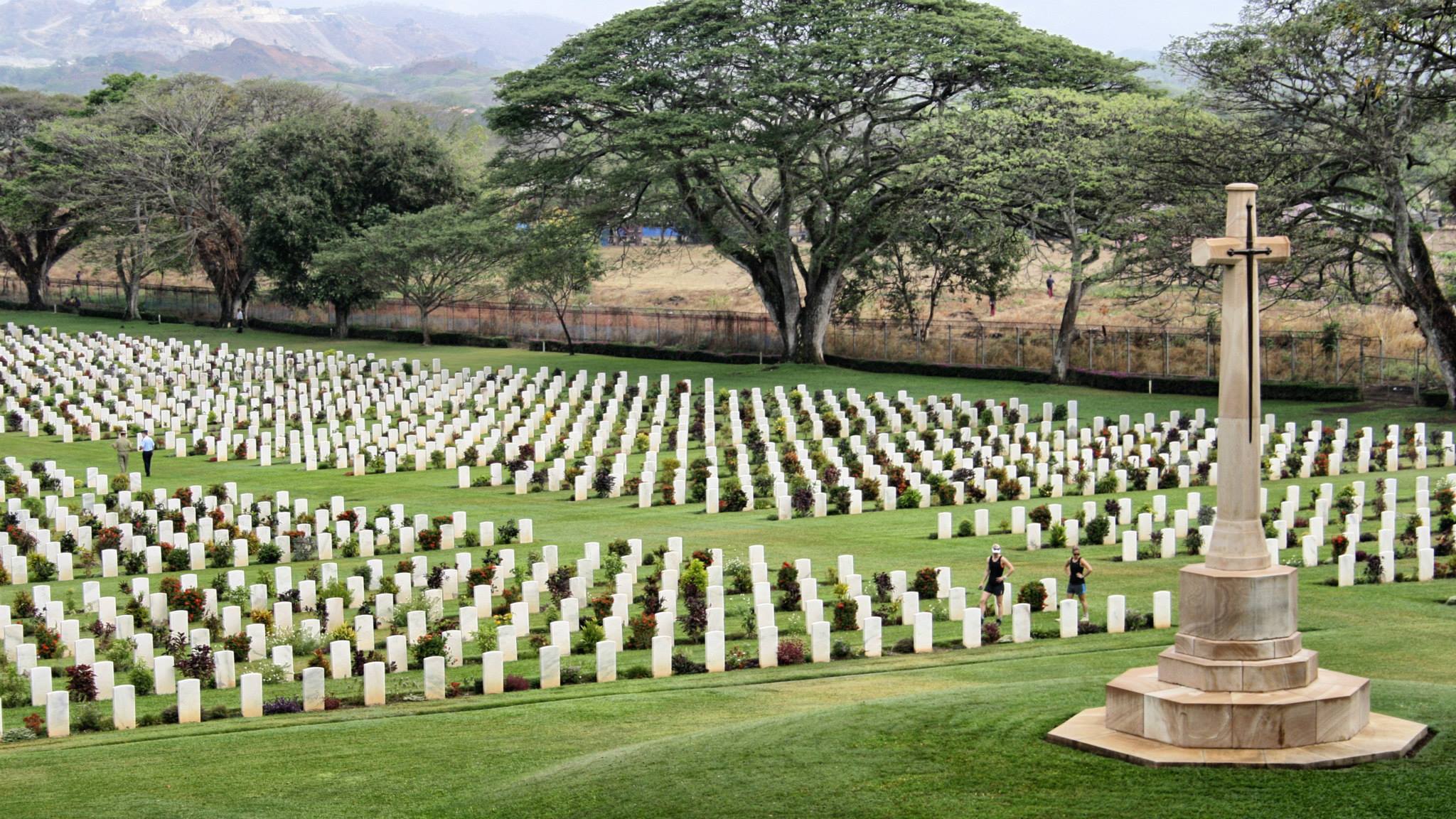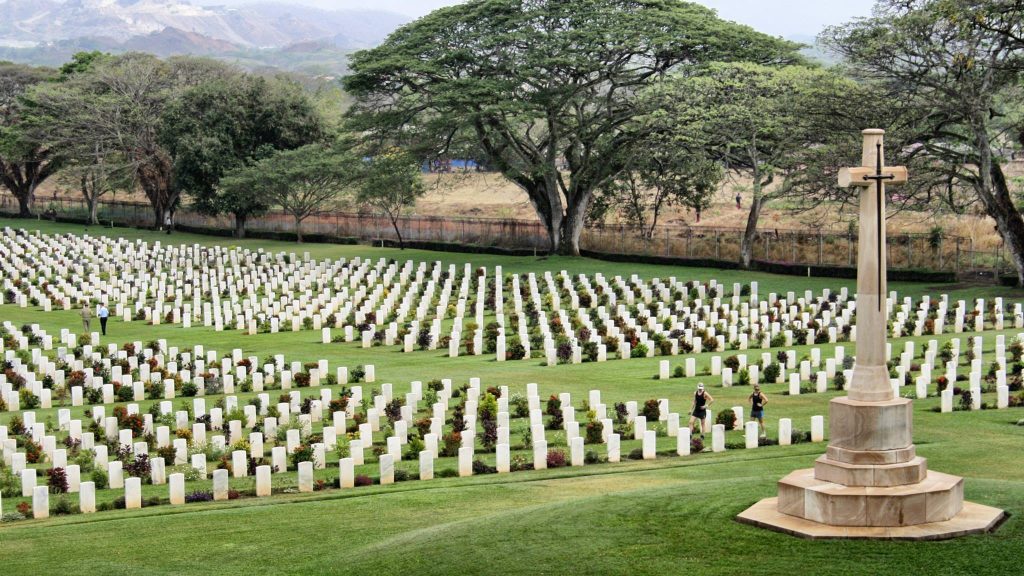 Here are some of their photos please click on the thumbnails: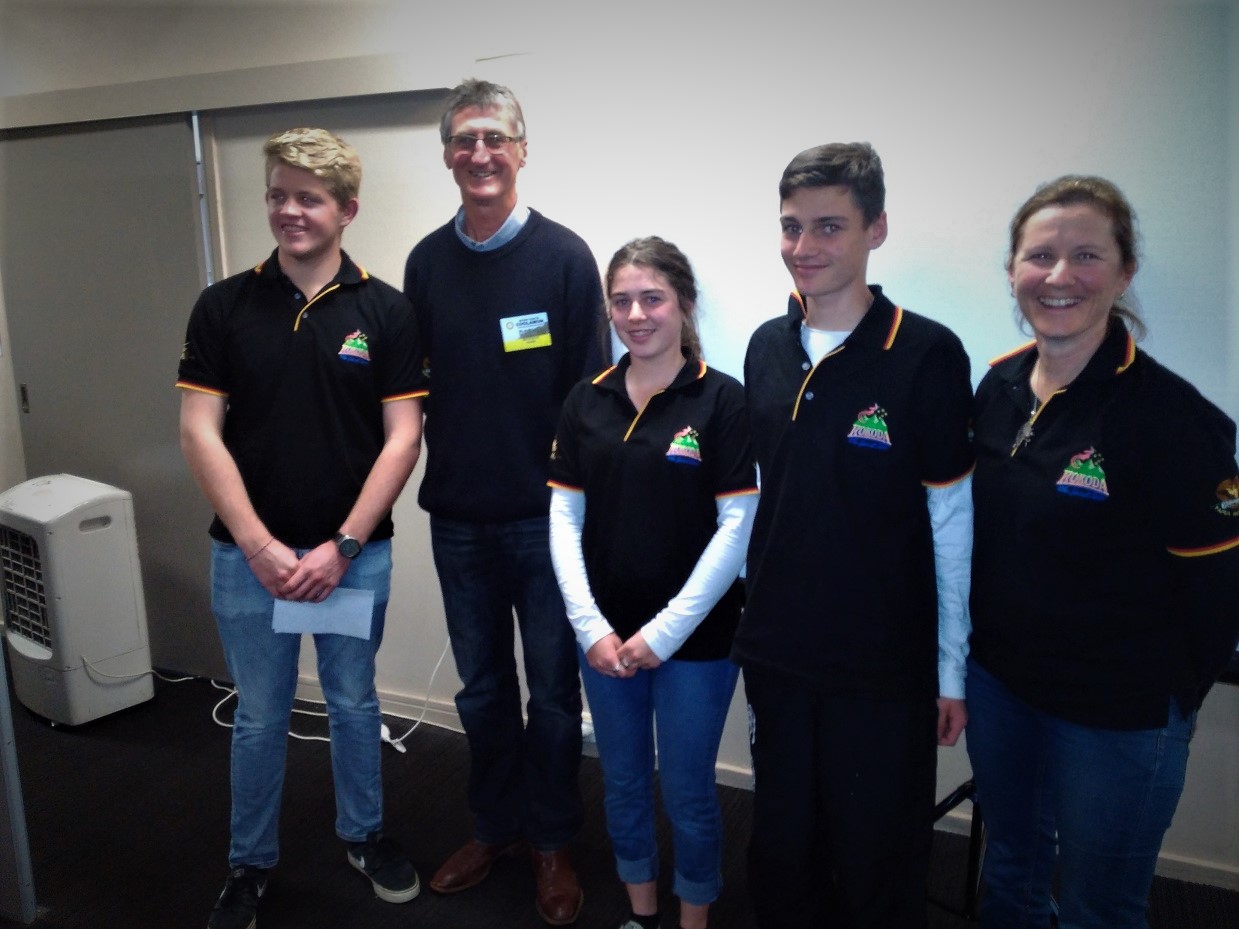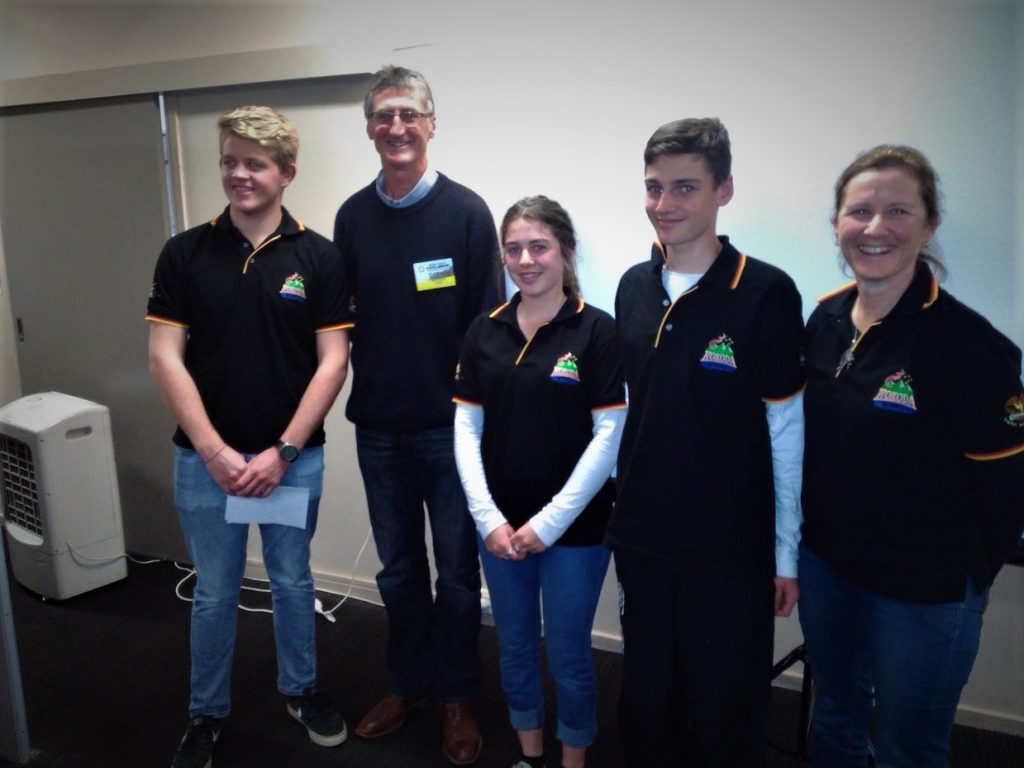 President Elect Daryl thanked the team from TRAC and as Daryl has trekked Kokoda the talk brought back many memories for Daryl.  L-R Henry Yates, PE Daryl Breust, Mikaela Foster, Mitchell Foster and Fiona Foster.
A Friendly Reminder
John Nulty is looking after the apologies for our Monday meetings; could you please make sure you let John know if you are unable to attend a meeting so catering can be finalised before the meeting. John can be contacted on  or 0439 459 296.
Diary
Thursday, 10 August: Bingo. Allawah Lodge, 6.45 for 7.30 pm. Roster: with Grahame Miles
Monday, 14 August: Regular meeting. Coolamon Sport & Rec Club, 6.30 for 7 pm.
Saturday, 19 August: Street raffle. Coolamon Newsagency, 6.30 am – noon.
*Monday, 4th September Gemma Meier
Our guest speaker will be Gemma Meier, from Grong Grong, who works for the Office of Environment and Heritage, who will talk to us on renewable energies.
Monday September 25th.  DG George and Carol Weston's visit. Executive and Directors to meet with DG George before the meeting. Please bring your partners and support our District Governor. Gentlemen ties and jackets please.  Ladies smart as always.
Sunday, 12th November:  DisTec17 in Young 10.00am-4.00pm.  Internet and computer skills for bulletin editors and club web masters training.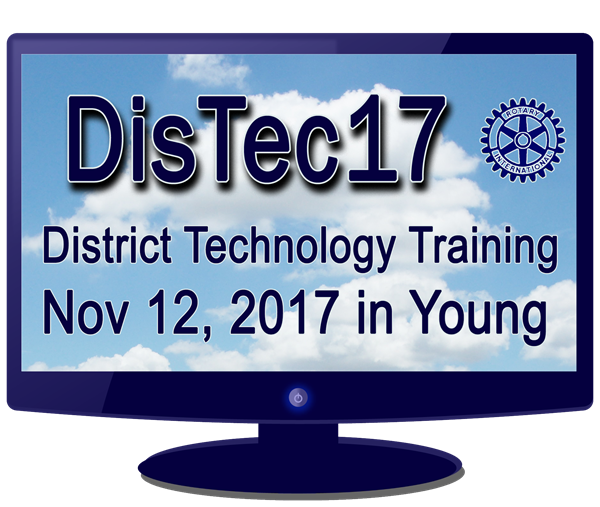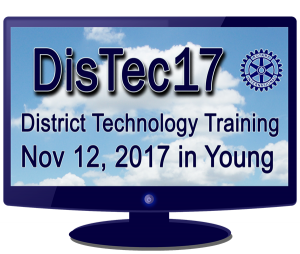 *Partners and Guests Night
Apologies for Monday meetings: call John Nulty on 0439 459 296 BY FRIDAY

One should always wear one's Rotary pin as shown here by the Prince of Wales.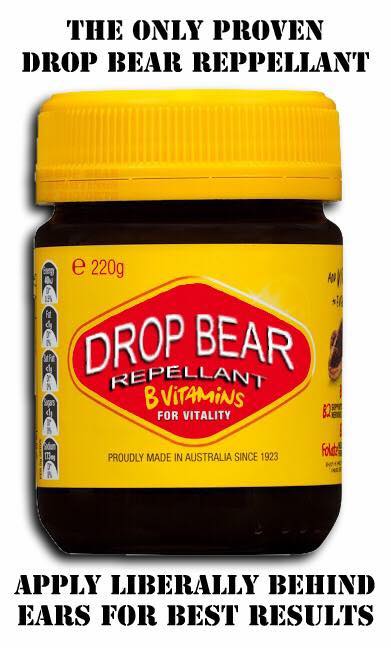 FOOTNOTE
Story here on Australian Endangered Species in our own Rotary Down Under