Coolamon Rotary News Bulletin #23
FEBRUARY IS ROTARY WORLD UNDERSTANDING MONTH.
BELATED HAPPY NEW YEAR TO ALL OUR READERS.
We are back in business following a board meeting on the 17th January at Grahame and Sharon Miles's home.  A full set of minutes will be available soon.  It takes a while to get back into the habit of Rotary again after such a long lay off.   Among the items discussed was inviting several people to join us as Friends of Rotary.  Next Monday 4th February Ian Durham is talking on his life,  Gilbert will be catering so please all join us next Monday. Of most  importance was the next Rotary Markets Day to be held on Easter Saturday March 30th in Coolamon.
The dairy follows in this bulletin so please take note of any events that concern you especially Bingo and the Street Raffle on the 9th February Saturday.
District 9700 DISCON at Leeton come and join in the fellowship and fun in Leeton.
The Board also set Monday July 1st 2013 as our 42nd Change Over Night.
PP Patrick McLaughlin from our Centennial Twin Club Hout Bay Rotary has built a new web site for Hout Bay Rotary.  Please book mark their web site and it is a job very well done by Patrick.  Click on the photo or the link below.

PRESIDENT PAUL WESTON'S REPORT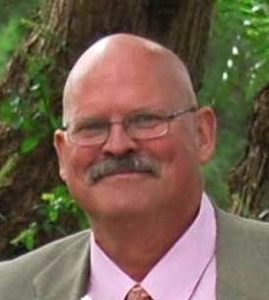 President's report
After a long holiday break, it's time to get back to the business of Rotary.  Hopefully, all had a relaxing and enjoyable festive season with family and friends.  Most of us couldn't wait until our first regular meeting of the year, so a Board meeting was held at the home of Grahame and Sharon Miles in mid January.  There are lots of little things that needed to be tended to, so this was accomplished at the January meeting.  It's great to have dedicated members who ensure that our various projects are kept on track!
Our first regular meeting of the year will be this coming Monday (4 Feb) at the Sport & Rec Club (catering by Gilbert).  As usual, phone Gilbert with apologies.  Our first meeting will be primarily social in nature, and will include welcoming our first Friends of Rotary, Sandra West and Merrin Glasgow!  It would be great if we had a good rollout to show our appreciation to Sandra and Merrin for this commitment to Rotary.  As a little extra enticement, Sandra has some interesting memorabilia to share from her late father, who was the inaugural president of our club!  Please try to be there.
Coming up soon are the street raffle on 9 Feb and Bingo the following Thursday; please plan to sign up for a turn minding the table at the raffle, and don't forget to check the Bingo roster to see if you're on.  We also will be running the markets at the Up-To-Date Store on Easter Saturday.
From time to time, our meetings become unnecessarily contentious and the discussion a bit too unruly.  As a reminder, please keep in mind these commonly accepted rules of decorum at club meetings:
The President (or his/her designee, in the President's absence) chairs the meeting.  When the chair speaks or rings the gong, it's time to stop speaking and give full attention to the chair.

Only one person has the floor at a time.  A simple rule, but one that often gets overlooked when contentious issues arise.  Wait to be acknowledged by the chair before speaking.  Your points will not have any extra merit just because you can speak louder than someone who currently has the floor.  If you have something to add to the discussion, be persistent in raising your hand to get the attention of the chair.
Everyone has a right to express his/her view on an issue.  If you feel strongly about an issue, not only is it your right to be heard, it is your responsibility to express yourself.  Nothing will be gained if you fail to speak on an issue that you feel strongly about or if you hold back because you think your viewpoint is in the minority.  You might be surprised how many people actually agree with your viewpoint.
For the most part, our meetings run smoothly, but at times even the best of us lose sight of these golden rules.  Please keep these guidelines in mind for the future.
I look forward to a productive 6 months remaining in my time at the helm.  Thanks for your continued dedication to our club and its noble endeavours.
Yours in Rotary,
Paul.
DIARY REMINDERS
Monday 4th February 1st Meeting for 2013 Ian Durham Club Member Talk Gilbert catering.
Monday 11th February Business and Board Meeting Club catering.
Thursday 14th February VALENTINES DAY BINGO rostered on are: Neil Munro, Garth Perkin (for Christine Atkinson), Dick Jennings & Rod Jarrett.
*Monday 18th February Guest Speaker with Gilbert catering.
*Monday 25th February Club Member Night John Glassford.  Club catering
Monday March 4th Guest Speaker Gilbert catering.
Monday 11th March Business and Board Meeting Club catering.
*Monday 18th March Guest Speaker Gilbert catering.
*Monday 25th March Club Member Night Henk Hulsman.  Club catering.
Friday 19th to Sunday 21st April 2013   D9700 Conference Leeton.
June 23-26 2013 Rotary International Convention in Lisbon.   RI Convention Lisbon.
*Monday July 1st our 42nd Change Over Night.
*Partners and Guests Night.
ROTARY INTERNATIONAL PRESIDENT SAKUJI TANAKA

It was a great honour to present Aung San Suu Kyi with the Hawaii Peace Award during my second Rotary Global Peace Forum. Her words made us contemplate the true meaning of peace.
Aung San Suu Kyi, leader of Myanmar's democracy movement and recipient of the Nobel Peace Prize, delivered the keynote address at the Rotary Global Peace Forum held in Honolulu, Hawaii, USA, 25-27 January.
She was honored with the Hawaii Peace Award for her long standing pursuit of democracy through peaceful, non violent means. After 20 years of house arrest, Suu Kyi was released in November 2010, and last year was elected to Myanmar's parliament as a member of the pro-democracy opposition party.
Suu Kyi told the attendees that absolute peace is an unattainable goal, but one that we must nevertheless continue to endeavour toward. She said that democratic institutions are necessary to guarantee human rights.
"The kind of peace we want is very simple. We want permanent peace," said Suu Kyi.
She also noted that young people have an important role to play. The Honolulu forum emphasized the importance of getting youth involved in the peace process.
"We must help our young people so that they may be able to take over our task of nation building," Suu Kyi said. "We depend on our young people to take us forward."
To read the whole story go to:  Aung San Suu Kyi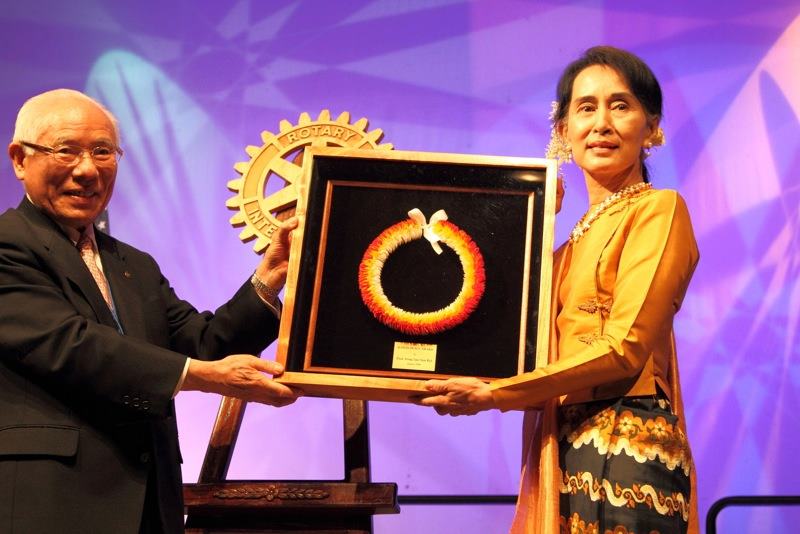 President-elect Ron Burton has chosen the theme Engage Rotary, Change Lives, for his year as RI president in 2013-14. Ron urges every Rotarian to get involved, to get engaged, and to change lives, a perfect transition from my year as president that will continue to advance world understanding, goodwill and peace. Please join me in wishing Ron and Jetta the best of luck during their year.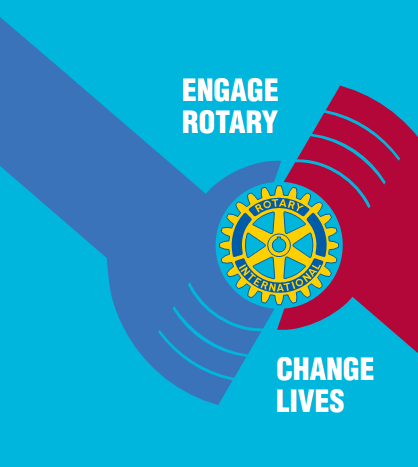 ON THE LIGHTER SIDE
The Cake
A Doctor was addressing a large audience in Canberra.
'The material we put into our stomachs is enough to have killed most of us sitting here, years ago. Red meat is awful. Soft drinks corrode your stomach lining. Chinese food is loaded with MSG. High fat diets can be disastrous, and none of us realises the long-term harm caused by the germs in our drinking water. However, there is one thing that is the most dangerous of all and we all have eaten, or will eat it. Can anyone here tell me what food it is that causes the most grief and suffering for years after eating it?'
After several seconds of quiet, a 75-year-old man in the front row raised his hand, and softly said,
'Wedding Cake.'
Age
Bob, a 70-year-old, extremely wealthy widower, shows up at the Country Club with a breathtakingly beautiful and very sexy 25-year-old blonde-haired woman who knocks everyone's socks off with her youthful sex appeal and charm and who hangs over Bob's arm and listens intently to his everyword. His buddies at the club are all aghast.
At the very first chance, they corner him and ask, 'Bob, how'd you get the trophy girlfriend?'
Bob replies, 'Girlfriend? She's my wife!'
They are knocked over, but continue to ask.'So, how'd you persuade her to marry you?'
'I lied about my age', Bob replies.
'What, did you tell her you were only 50?'
Bob smiles and says, 'No, I told her I was 90.'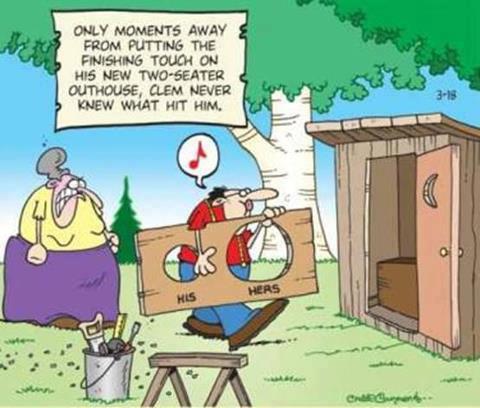 ROTARY INFORMATION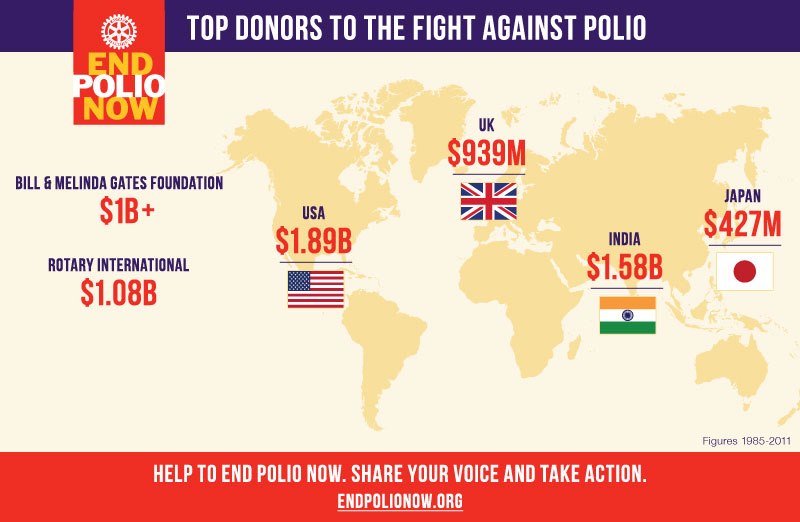 This week we take a look at the latest information on the fight against polio.
Bill Gates said this week in his address to the BBC Dimbelby Report:
"In the late 1970s we had a dream of giving everybody access to computer technology – a vision of a computer on every desktop. Now there is a computer in every pocket.
The pace of innovation keeps getting faster. The same is true of polio.
It was first recognised at least 4,000 years ago, but it was just 200 years ago we figured out it's contagious – just 100 years ago we learned it's a virus. Just 50 years ago we developed the vaccine to prevent it.
Just 25 years ago we resolved to eradicate it. And so on."
Mr Gates acknowledged that the final push against polio is proving extremely difficult:  "I can say without reservation that the last mile is not only the hardest mile; it's also much harder than I expected," he said.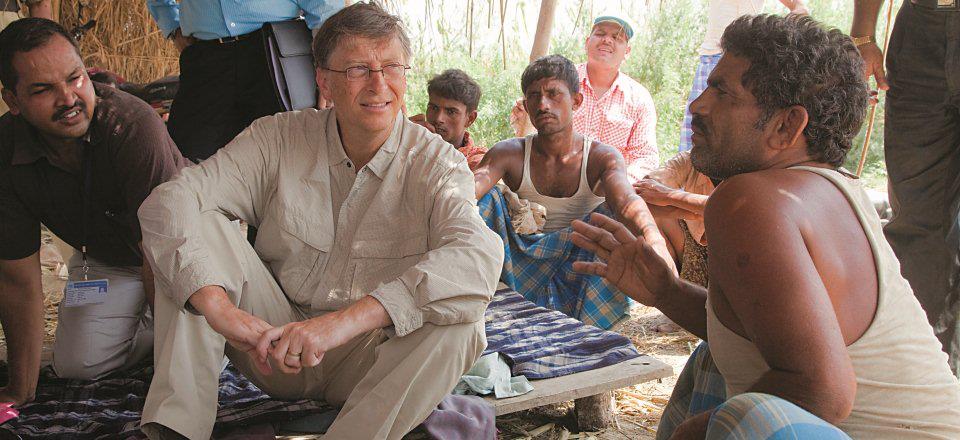 1979
Rotary clubs take on a project to buy and help deliver polio vaccine to more than six million children in the Philippines.
1985
Rotary International launches PolioPlus, the first and largest internationally coordinated private-sector support of a public health initiative, with an initial pledge of US$120 million.
1988
Rotarians raise US$247 million for PolioPlus, more than double their fundraising  goal of $120 million.  The World Health Assembly passes a resolution to eradicate polio, setting up the launch of the Global Polio Eradication Initiative. More than 125 countries are polio-endemic.
1991
Last case of wild poliovirus in the Americas.
1994
The Western Hemisphere is declared polio-free.
1995
Rotarians, health workers and volunteers immunize 165 million children in China and India in a single week. Rotary launches the PolioPlus Partners program, enabling Rotarians in polio-free countries to provide financial support to their fellow Rotarians in polio-affected countries for immunization campaigns and other polio eradication activities.
1996
The number of nations declared polio-free increases to 150. The reported incidence of polio is 85 percent less than in 1988.
1997
The last case of wild polio occurs in the Western Pacific Region. She is a 15-month-old girl called Mum Chanty living near Phnom Penh, Cambodia.
2000
A record 550 million children – almost one-tenth of the world's population – receive the oral polio vaccine. The Western Pacific region, spanning from Australia to China, is declared polio-free.
2003
The Rotary Foundation raises US$119 million from its membership in a 12-month campaign. Rotary's total contribution to polio eradication exceeds $500 million. Six countries remain polio-endemic – Afghanistan, Egypt, India, Niger, Nigeria, Pakistan.
2004
In Africa, synchronized National Immunization Days in 23 countries target 80 million children, the largest coordinated polio immunization effort on the continent.
2006
The number of polio-endemic countries drops to four (Afghanistan, India, Nigeria, Pakistan), the lowest in human history at the time.
2009
Rotary's overall contribution to the eradication effort nears US$800 million. In January the Bill & Melinda Gates Foundation pledges US$355 million and issues Rotary a challenge grant of US$200 million which becomes known as Rotary's $200 Million Challenge. This announcement will result in a combined US$555 million in support of the Global Polio Eradication Initiative.
2011
Rotary welcomes celebrities and other major public figures into a new public awareness campaign and ambassador program called "This Close" to ending polio. Program ambassadors include Nobel Peace Prize Laureate Desmond Tutu, violinist Itzhak Perlman, golfer Jack Nicklaus, Microsoft Chairman Bill Gates, actor Jackie Chan, Grammy Award-winning singers Angelique Kidjo and Ziggy Marley, and environmentalist Dr. Jane Goodall. Rotary's funding for polio eradication exceeds $1 billion.
2012
India surpasses an entire year without a recorded case of polio, and is taken off the polio endemic list. Only three countries remain polio endemic. Rotary surpasses its $200 Million Challenge fundraising goal more than five months earlier than planned.
BUCKET LIST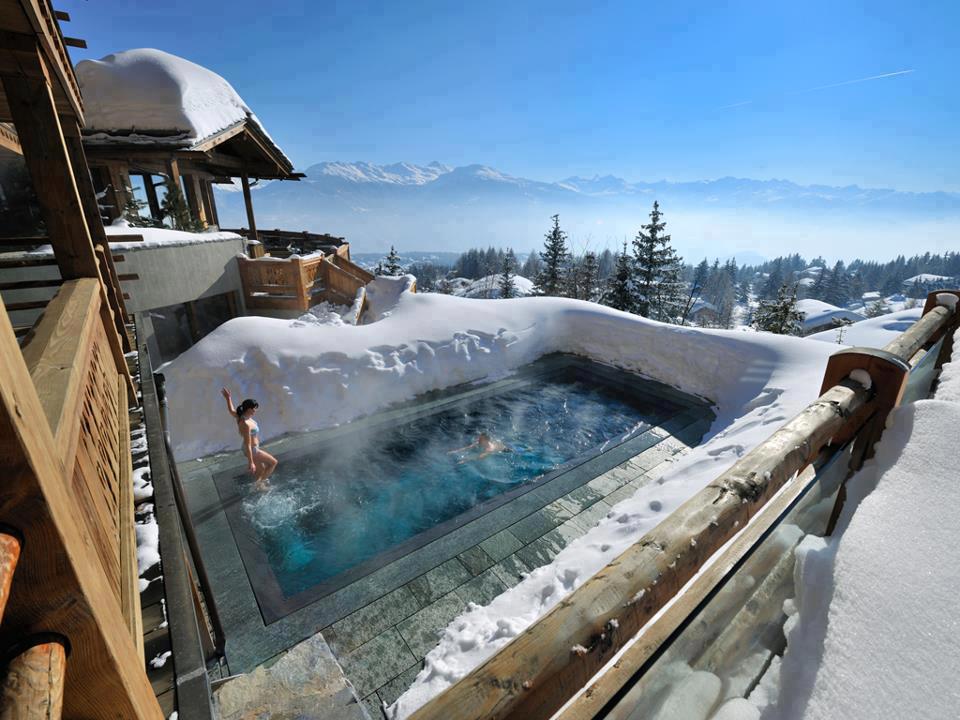 SWITZERLAND
THE CUTE FILE FOR FUN.


Rotary International President Sakuji Tanaka
Governor of District 9700  Greg Brown
Coolamon Club President  Paul Weston
Coolamon Club Secretary  John Glassford Coolamon
Club Treasurer  Henk Hulsman
Coolamon Rotary Club Inc. P.O. Box 23 COOLAMON N.S.W. 2701
Websites of Interest
Coolamon Rotary Club: http://coolamonrotary.com
Road MAPS to Africa a Coolamon Rotary Project: http://www.mountainsofthemoon.org/
Rotary Down Under on line: http://flipflashpages.uniflip.com/2/26587/49598/pub
The Orphan Rescue Kit a Coolamon RC Project: http://theork.com/
Our Rotary Centennial Twin Club Hout Bay, Cape Town, South Africa: http://www.rotaryhoutbay.org
Don't forget to regularly check our club web site for current information such as bingo rosters and various newsletters from the District Governor, the School of St. Jude's, the monthly membership on the move newsletter as well as several other club bulletins.