Coolamon Rotary News Bulletin #25
JANUARY IS ROTARY ROTARY AWARENESS MONTH.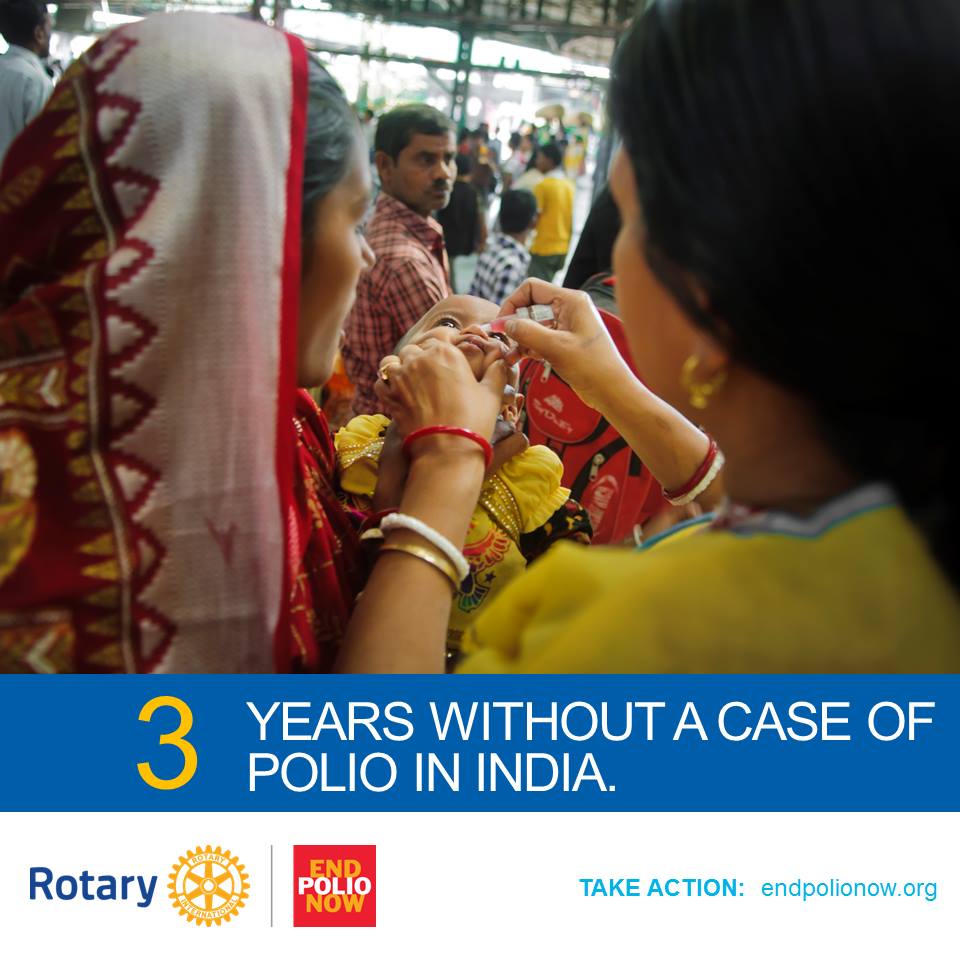 Today, India marks three years since its last case of polio. Long considered the hardest place on earth to end polio, India's triumph over polio is a significant public health achievement, leaving a lasting impact on children's health in India and around the world.
Join Rotary in the fight to end polio and together we can create a polio-free world.http://www.endpolio.org/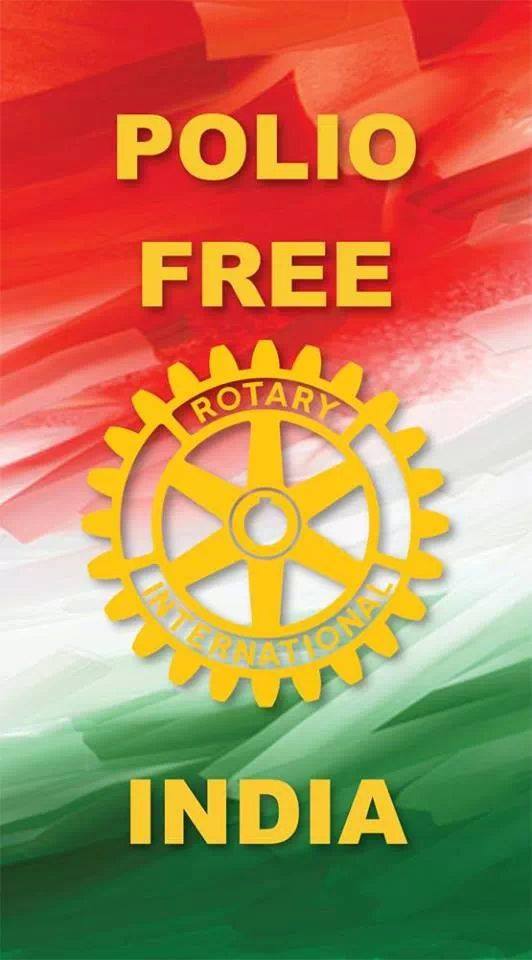 MEETING MONDAY 13th. JANUARY 2014
We have begun the year with a board meeting and 12 of our members attended.  This was a 100% attendance of the board, well done.
President Dick wants to start the year off with a bang and away we go.  Some of the decisions made last night included:
1.  Combined meeting with Junee Rotary Club on Monday 3rd February in Coolamon with the guest speaker from Junee Gayle Commins.  Gayle will be talking on her recent trip to India.
2.  Reminder that the 6 monthly membership fees are now due.
3.  Committee formed to look at Rotary taking over the Coolamon Scarecrow Festival in October.  The committee is made up of Henk Hulsman, Garth Perkin (Chair), Ian Durham, Leslie Weston and John Glassford.
4.  Neil Munro reported on bingo and Grahame Miles requested that e purchase a trolley for the Coolamon and Ganmain Hospital from the proceeds of bingo.  Aprox. $4,000 will be required to invest in such a trolley fully equipped these trolleys are life saving.
5.  Trike Club Catering.  Another committee was formed to get on with the planning for this event on March 14th in Wagga Wagga.
6.  Ian Jennings handed out our new club shirts most impressive.
President Dick has asked that all of our members attend our first regular meeting for 2014 next Monday night.
Next Board Meeting Monday 10th February.
Diary Reminders
Monday 20th January Regular Meeting all members are requested to attend our first meeting for 2014.  Hope to see you all there.
Saturday January 25th Coolamon Street Raffle.
Monday 27th January NO MEETING. Australia Day Holiday.
*Monday 3rd February Junee Rotary Combined Meeting with Guest Speaker Gayle Cummins.  Venue Coolamon Sports and Recreation Club Gilbert Catering.  Partners Night.
Thursday 13th February BINGO Dick Jennings, Rodney Jarrett, Neil Munro, Christine Atkinson
Saturday 22nd and Sunday 23rd February PETS in Young
Friday 14th March Trike Convention Catering in Wagga Wagga proceeds to Ronald McDonald House in Wagga Wagga.
Monday March 17-Friday March 21st RYDA in Wagga Wagga (Rotary Youth Driver Awareness)
Friday March 21st-Sunday March 23rd D9700 Conference in Orange.
Saturday 22nd March Music for Mates Concert in Coolamon.
Saturday 19th April EASTER MARKETS in Coolamon.
*Saturday May 10th International Night in Ganmain for AFRICA'S rhinos.
Sunday 18th May D9700 Assembly in Grenfell
Saturday 24th May Red Shield Appeal Street Stall.
Sunday June 1st-Wednesday June 4th.  SYDNEY 2014 RI Convention See promotion at the end of this bulletin.
*Partners and Guests Night.
ROTARY INTERNATIONAL PRESIDENT RON BURTON: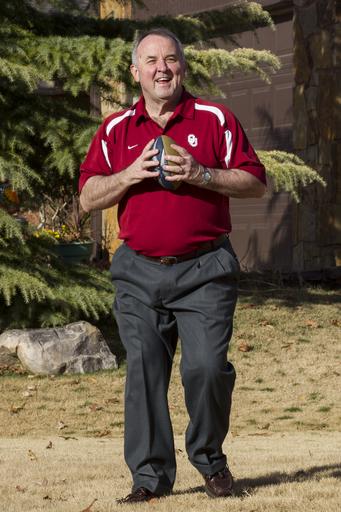 We often talk about Rotary as an extended family, with all of its branches and generations. We value our youth program participants and alumni as important members of the Rotary family, and we place a special emphasis on service to children and families. We do this because we know that for any family, the youngest generation is the future. That is absolutely true for us in Rotary.
We know that it is essential for us to bring in a new generation of younger Rotary members. We've spent a lot of time talking about how to attract young professionals to Rotary – but perhaps we haven't talked enough about why they don't stay.
ON THE LIGHTER SIDE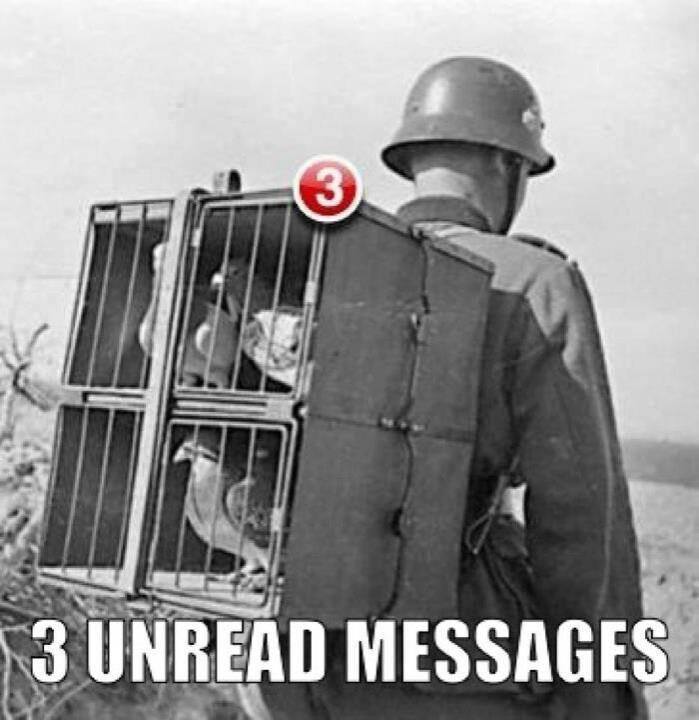 The Young Doctor
A young doctor had moved out to a small community to replace a doctor who was retiring.
The older gent suggested the young one accompany him on his rounds so the community could become used to a new doctor.
At the first house a woman complained, "I've been a little sick to my stomach."
The older doctor said, "Well, you've probably been overdoing the fresh fruit. Why not cut back on the amount you've been eating and see if that does the trick?"
As they left the younger man said, "You didn't even examine that woman. How'd you come to your diagnosis so quickly?"
"I didn't have to. You noticed I dropped my stethoscope on the floor in there? When I bent over to pick it up, I noticed a half dozen banana peels in the trash. That was what was probably making her sick."
"Huh," the younger doctor said, "Pretty sneaky. I think I'll try that at the next house."
Arriving at the next house, they spent several minutes talking with an elderly woman.
She complained that she just didn't have the energy she once did. "I'm feeling terribly run down lately."
"You've probably been doing too much work for the church," the younger doctor told her. "Perhaps you should cut back a bit and see if that helps."
As they left, the elder doc said, "Your diagnosis is almost certainly correct, but how did you arrive at it?" "Well, just like you at the last house, I dropped my stethoscope. When I bent down to retrieve it, I noticed the preacher under the bed."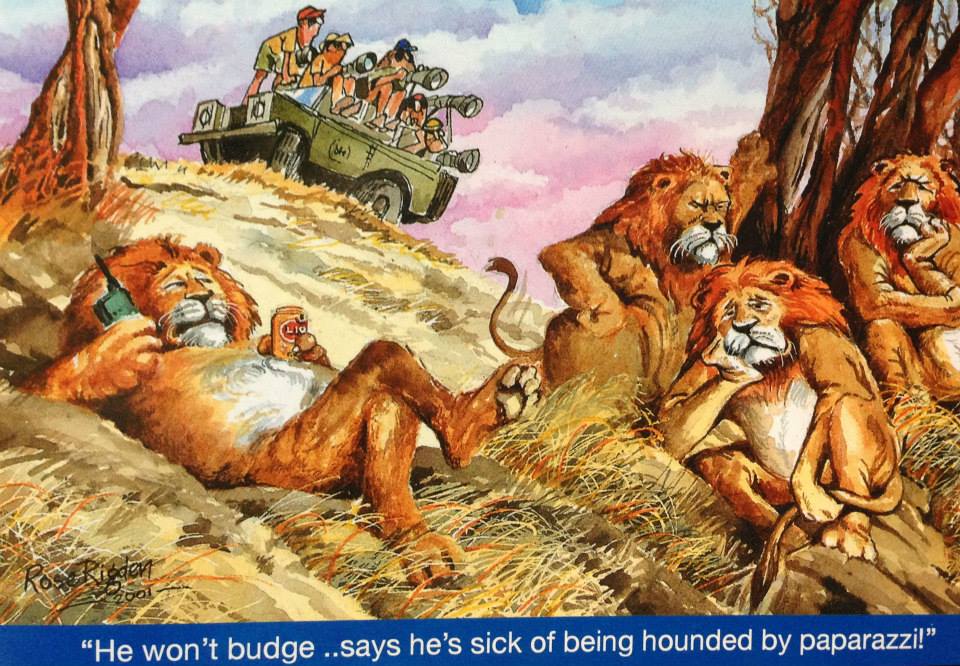 ROTARY INFORMATION
HUANG ENCOURAGES CLUB MEMBERS TO 'LIGHT UP ROTARY'

RI President-elect Gary C.K. Huang chose Light Up Rotary as his theme for 2014-15. Huang was inspired by the teachings of Chinese philosopher Confucious who said: "It is better to light a single candle, than to sit and curse the darkness."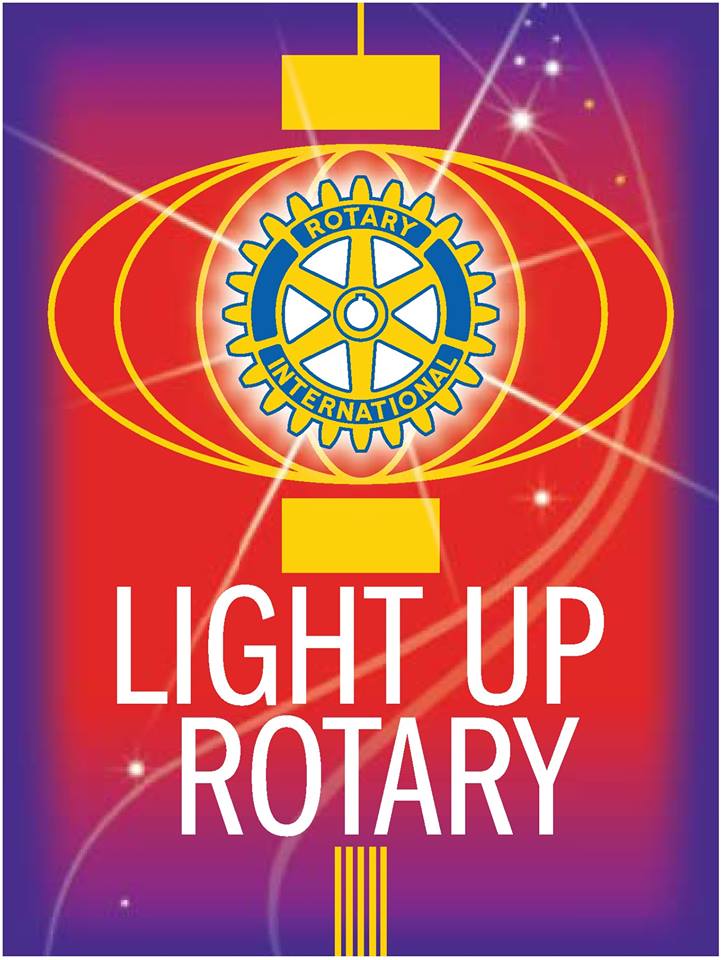 ONLY IN AFRICA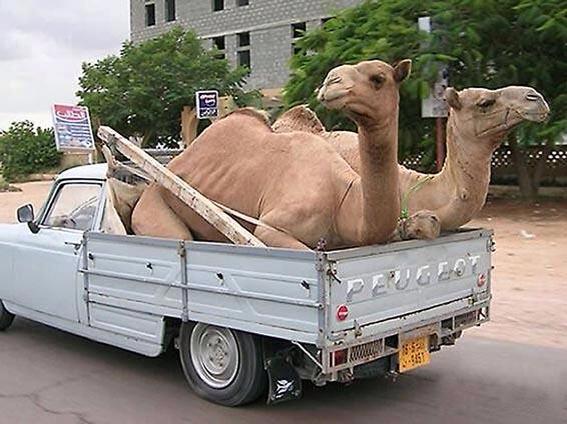 OUT OF AFRICA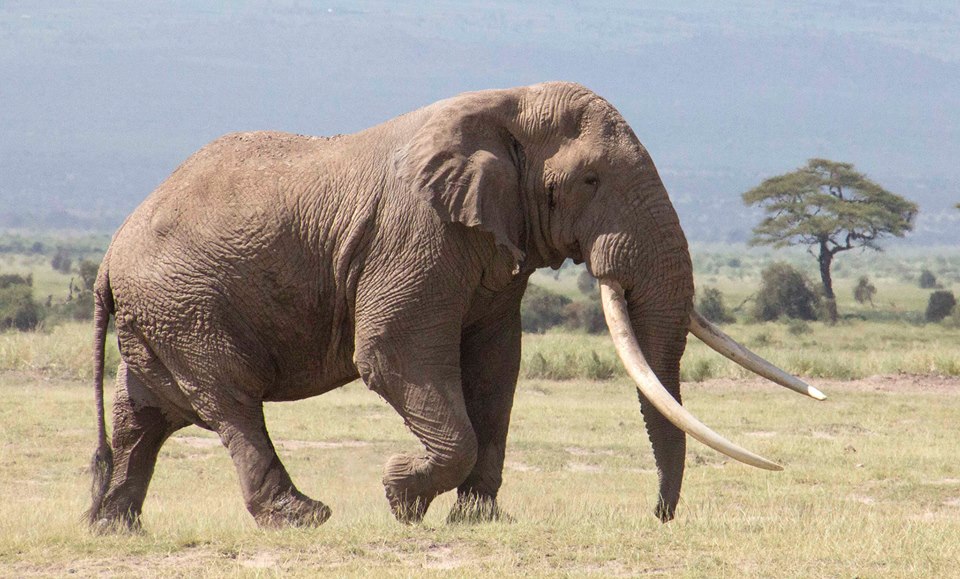 Gentle Tim one of the last remaining giant tuskers in Amboseli National Park last week.  Join us in April 2015 when we go back to Kenya to climb Mount Kenya and visit Tim in Amboseli.
CAUSES WORTH SUPPORTING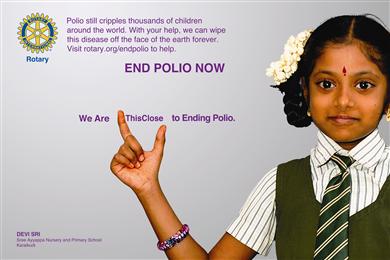 In recognition of THREE years polio free in India please support our Foundation's Polio Plus programme:
SYDNEY ROTARY CONVENTION 2014

SOME ATTRACTIONS IN AND AROUND SYDNEY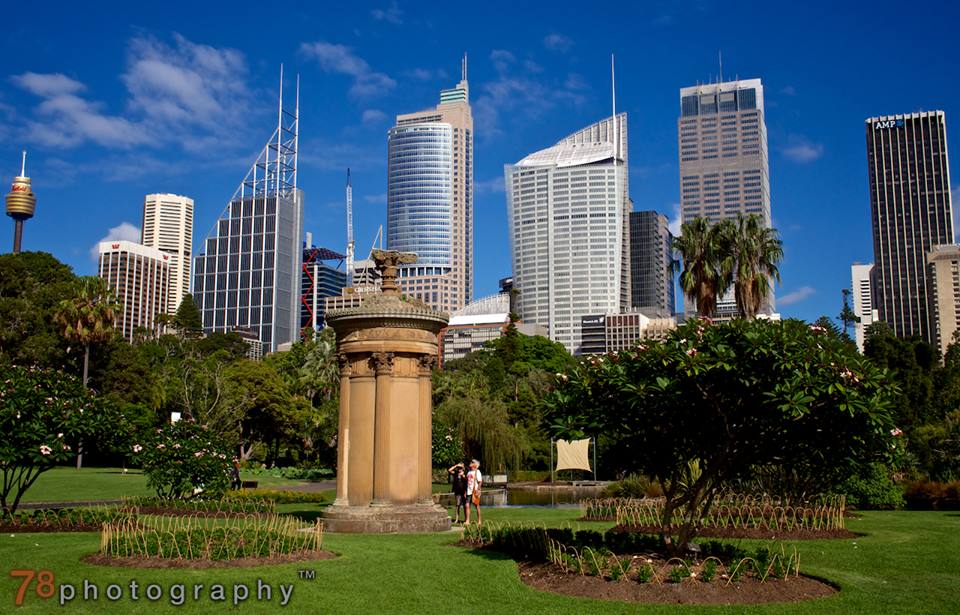 Royal Botanic Gardens Sydney.
The Host Organising Committee for the Rotary International Convention 2014 looks forward to welcoming you to Sydney, Australia's beautiful harbour city and host of the 2000 Olympic Games.
The Rotary International Convention 2014 will be held at Sydney Olympic Park from Sunday 1st June to Wednesday 4th June 2014. There will be plenty of exciting and interesting things going on during the Sydney Convention, only some of which will be at the convention itself. We invite you to get out and explore our wonderful city and experience our Aussie culture first hand. This section of our site will help you uncover what's on in Sydney and around our island nation during the 2014 Sydney Convention.
The programme Click to Enlarge: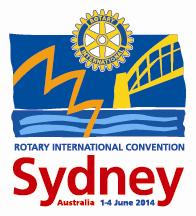 ROTARY INTERNATIONAL CONVENTION LOS ANGELES  2008
Rotary International Conventions are held annually in a different country in the world.  Some conventions have had over 40,000 attend, this year it is in Australia and then to Brazil in 2015.  Here are some photos from the 2008 Los  Angeles Convention (remember to click on the thumb nails to get a larger photo):

FOOT NOTE
STAY COOL THIS WEEK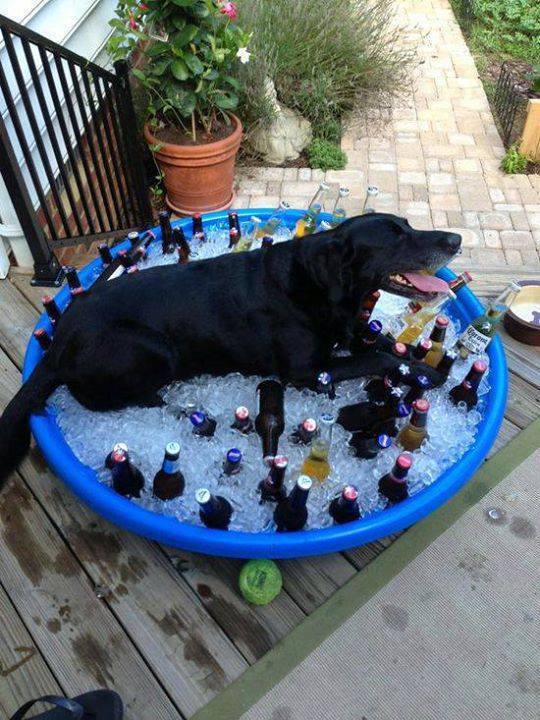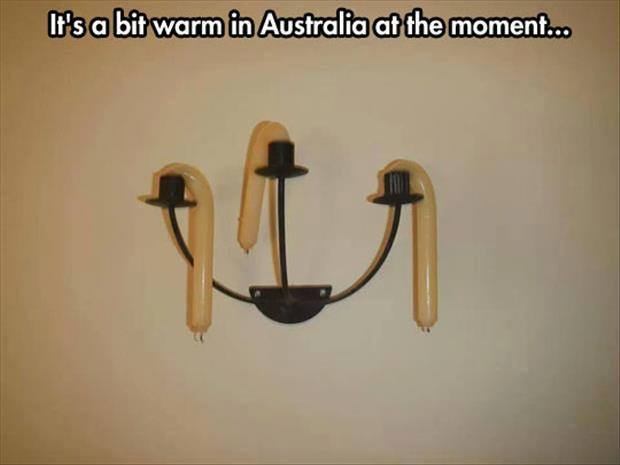 Bulletin Editor and Web Site:  John Glassford
Don't forget to regularly check our club web site for current information such as bingo rosters and various newsletters from the District Governor, the School of St. Jude's, the monthly membership on the move newsletter as well as several other club bulletins.
Rotary International President Ron Burton
Governor of District 9700 Geoff Tancred
Coolamon Club President  Dick Jennings
Coolamon Club Secretary Paul Weston
Club Treasurer  Henk Hulsman
Coolamon Rotary Club Inc. P.O. Box 23 COOLAMON N.S.W. 2701
Websites of Interest
Coolamon Rotary Club: http://coolamonrotary.com
Road MAPS to Africa a Coolamon Rotary Project: http://www.mountainsofthemoon.org/
Rotary Down Under on line: http://flipflashpages.uniflip.com/2/26587/49598/pub
Mount Kenya 2015 Web Site incorporating the ORK: http://theork.com/
Our Rotary Centennial Twin Club Hout Bay, Cape Town, South Africa: http://www.rotaryhoutbay.org
Proposed Rotarian Action Group for Endangered Species RAGES: http://www.endangeredrag.org/#