Coolamon Rotary News Bulletin #26
JANUARY IS ROTARY AWARENESS MONTH.
POLIO PLUS CAMPAIGN

The Global Polio Eradication Initiative is a public-private partnership led by national governments and spearheaded by the World Health Organization (WHO), Rotary International, the US Centers for Disease Control and Prevention (CDC), and the United Nations Children's Fund (UNICEF). Its goal is to eradicate polio worldwide.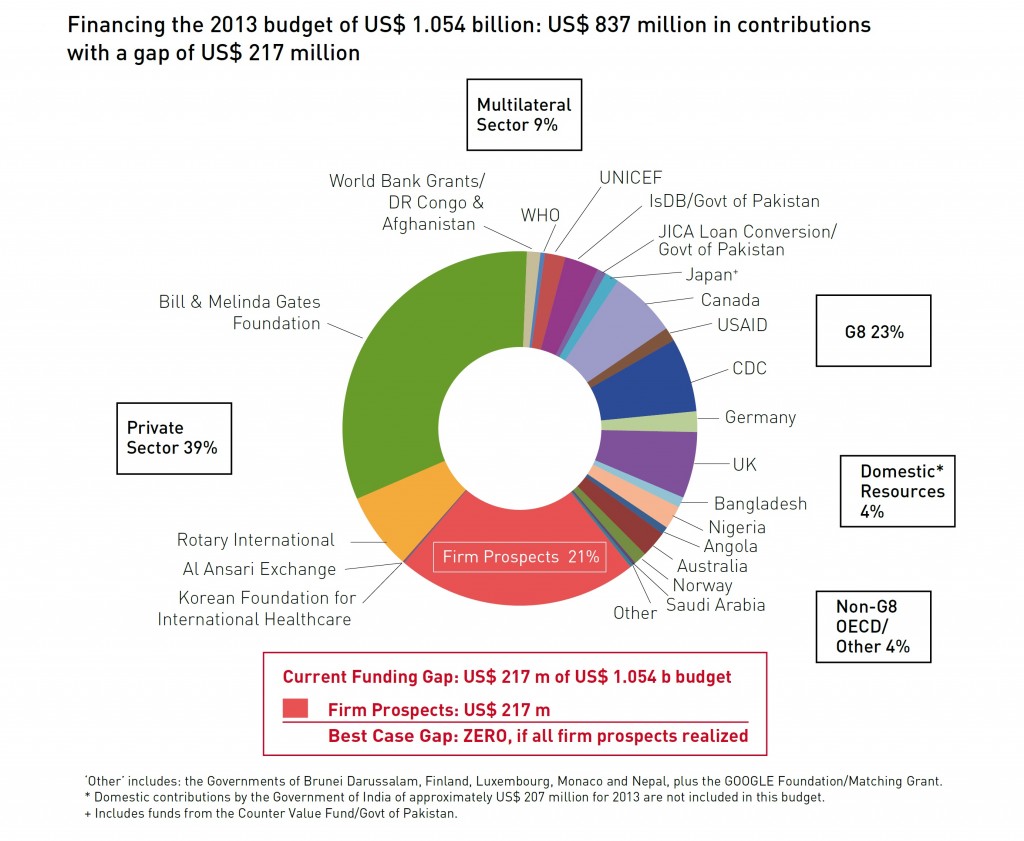 MEETING MONDAY 20th. JANUARY 2014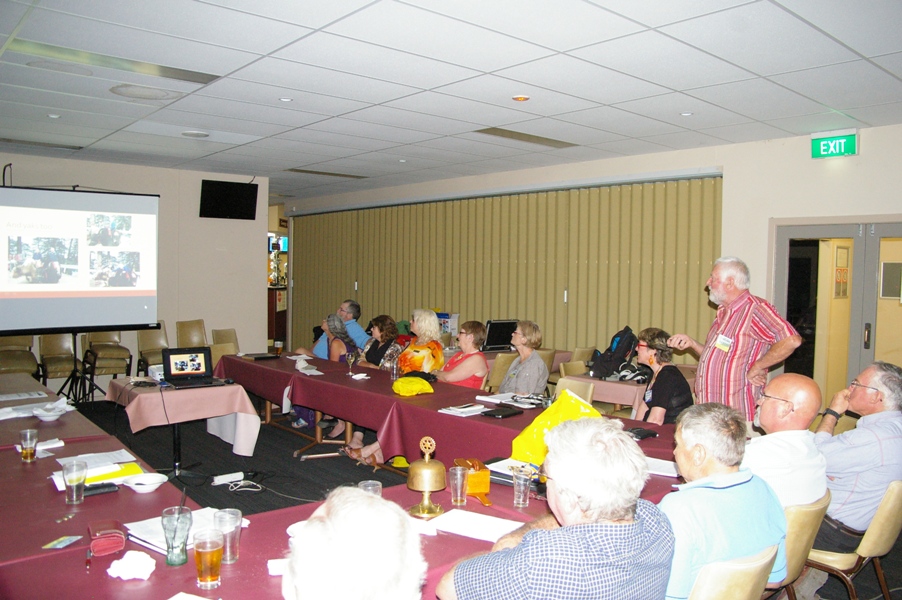 Tonight our special guest speaker was our own PP and PE Garth Perkin and PP Marg Perkin went to India to work with Dr Alok Sharma from the Rotary Club of Wagga Wagga on Alok's project Darkness to Light.  We had several guests tonight including Mary Ann Kelly from the Rotary Club of Wagga Wagga who was also on the trip to India with Garth and Marg.  Other guests were Marilyn Jennings, Helen Lewis, Susan Glassford and past member Ray Foley and Maria.  16 of our members attended well done!!
Garth put together a good selection of slides from the trip and it was obvious that Garth and Mary Ann are passionate about the work being done by the Rotary Club of Wagga Wagga under the leadership of Dr. Alok Sharma.  During this eye clinic some:
•2,500 attended camp
•1,200 registered to attend
•269 cataract operations over 3 days (70 were to be done in following days)
•427 sets of glasses (70 more issued in following week)
•1,200 medicines dispersed
•500 glasses within a 25 km radius of Yamuna Nagar to be distributed (175 had been distributed to 3 schools at the time)
•Over the following 2 months after camp, 52 schools will be visited for glasses distribution
The funds that were raised by the Rotary Club of Wagga Wagga at the dinner last August in Wagga Wagga, where 
Ajoy Joshi from Nilgiri's
Indian Restaurant in Sydney donated all the food and his time and the dinner was plentiful and delicious.  Over $25,000 was raised that night for the 2013 Eye Camp.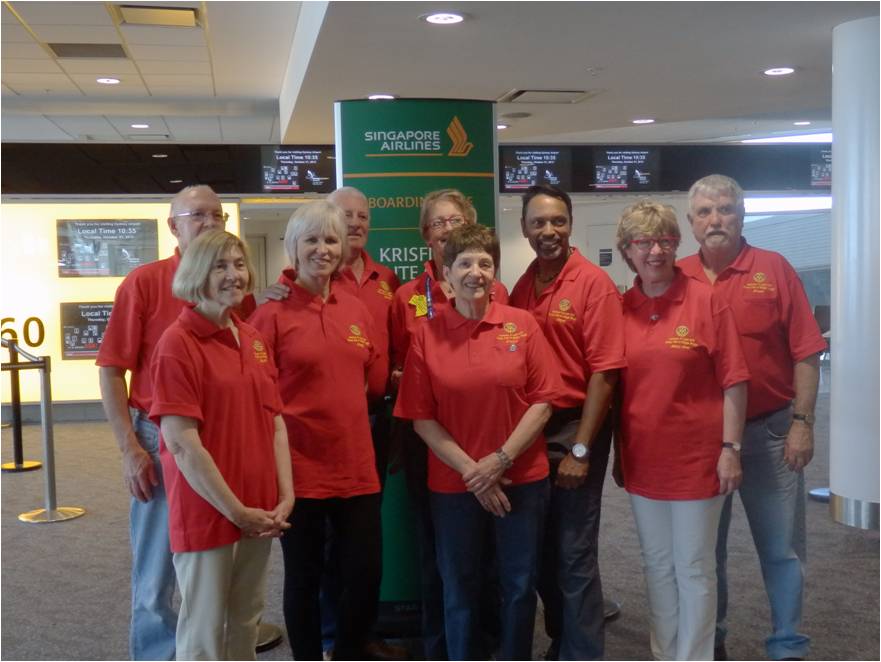 Some of the team of 13 that went to India for Darkness to Light in 2013.
Diary Reminders
Saturday January 25th Coolamon Street Raffle.
Monday 27th January NO MEETING. Australia Day Holiday.
*Monday 3rd February Junee Rotary Combined Meeting with Guest Speaker Gayle Cummins.  Venue Coolamon Sports and Recreation Club Gilbert Catering.  Partners Night.
Monday 10th February Regular Meeting followed by a Board Meeting.
Thursday 13th February BINGO Dick Jennings, Rodney Jarrett, Neil Munro, Christine Atkinson
Saturday 22nd and Sunday 23rd February PETS in Young
Friday 14th March Trike Convention Catering in Wagga Wagga proceeds to Ronald McDonald House in Wagga Wagga.
Monday March 17-Friday March 21st RYDA in Wagga Wagga (Rotary Youth Driver Awareness)
Friday March 21st-Sunday March 23rd D9700 Conference in Orange.
Saturday 22nd March Music for Mates Concert in Coolamon.
Saturday 19th April EASTER MARKETS in Coolamon.
*Saturday May 10th International Night in Ganmain for AFRICA'S rhinos.
Sunday 18th May D9700 Assembly in Grenfell
Saturday 24th May Red Shield Appeal Street Stall.
Sunday June 1st-Wednesday June 4th.  SYDNEY 2014 RI Convention See promotion at the end of this bulletin.
*Partners and Guests Night.
ROTARY INTERNATIONAL PRESIDENT RON BURTON: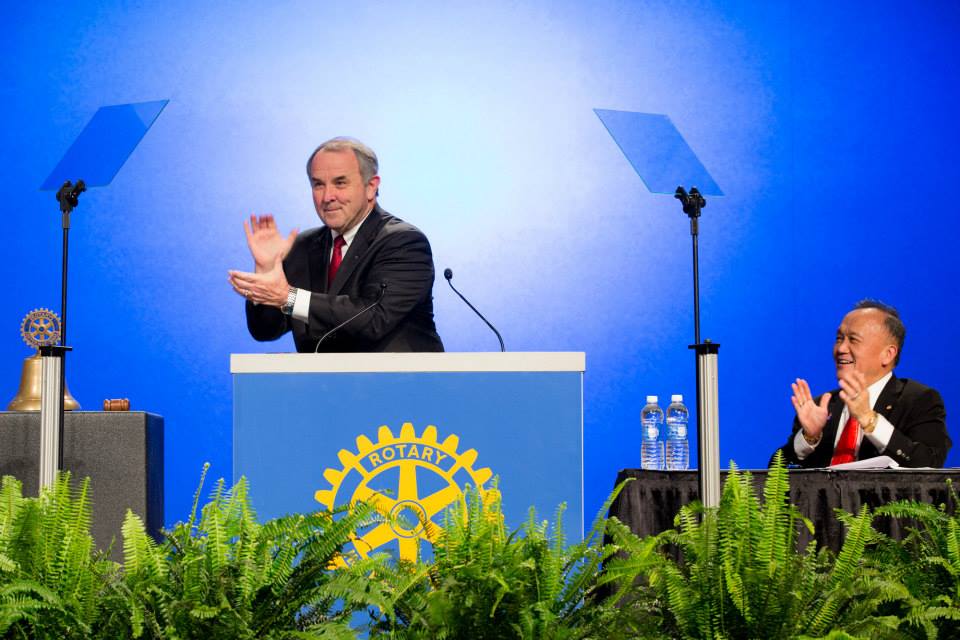 2013-14 RI President Ron Burton speaking at the International Assembly, 13 January.
Ron D. Burton retired as president of the University of Oklahoma Foundation Inc. in 2007. He is a member of the U.S. Supreme Court Bar, the Oklahoma Bar Association, and the Cleveland County Bar Association. He is also a member of the American Bar Association, the ABA Section of Taxation Exempt Organizations Committee, and the ABA Section of Real Property, Probate, and Trust Committee on Charitable Organizations. He was vice president of the Last Frontier Council of the Boy Scouts of America and received the Silver Beaver Award. He also received the Norman United Way and Junior League Volunteer of the Year Civic Award.
A Rotarian since 1979, Burton has served RI as director, president's aide, RI president's representative, committee and task force member, Rotary information counselor, zone trainer, International Assembly group discussion leader and moderator, Council on Legislation representative, and district governor. He also chaired the 2011 New Orleans Convention Committee. As director, he served as chair of the Executive, Administration, and Audit Committees.
His extensive service to The Rotary Foundation includes vice chair and member of the Foundation Trustees, vice chair of the Future Vision Committee, and member of the International PolioPlus Committee and PolioPlus Speakers Bureau. Other service includes national adviser for the Permanent Fund Initiative, member of Permanent Fund Leadership Team, and consultant to the Development Committee. In addition, he has served as a regional Rotary Foundation coordinator and moderator of the regional Rotary Foundation coordinator training program.
Burton has received the RI Service Above Self Award and the Foundation's Citation for Meritorious Service, Distinguished Service Award, and International Service Award for a Polio-Free World. He and his wife, Jetta, are Paul Harris Fellows, Benefactors, Major Donors, and members of the Paul Harris, Bequest, and Arch C. Klumph Societies.
ON THE LIGHTER SIDE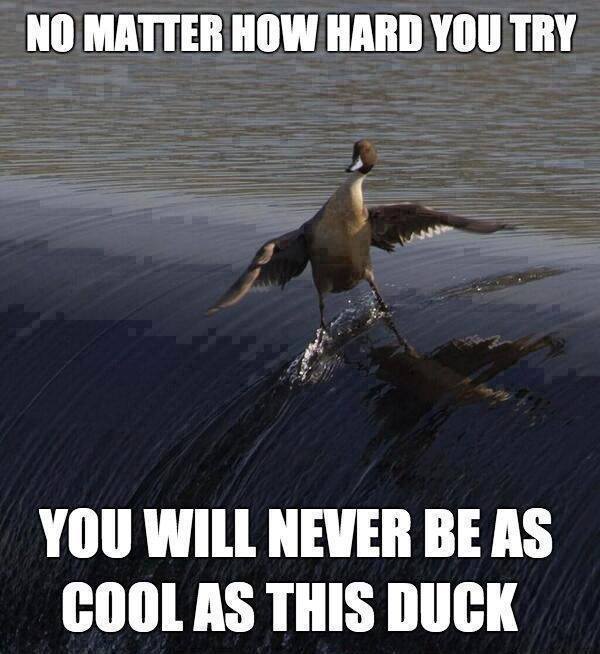 Tickle Me Elmo:
There is a factory in Northern Minnesota which makes the Tickle Me Elmo toys. The toy laughs when you tickle it under the arms. Well, Lena is hired at The Tickle Me Elmo factory and she reports for her first day promptly at 8:00 AM.
The next day at 8:45 AM there is a knock at the Personnel Manager's door. The Foreman throws open the door and begins to rant about the new employee. He complains that she is incredibly slow and the whole line is backing up, putting the entire production line behind schedule.
The Personnel Manager decides he should see this for himself, so the 2 men march down to the factory floor. When they get there the line is so backed up that there are Tickle Me Elmo's all over the factory floor and they're really beginning to pile up. At the end of the line stands Lena surrounded by mountains of Tickle Me Elmo's.
She has a roll of plush red fabric and a huge bag of small marbles. The 2 men watch in amazement as she cuts a little piece of fabric, wraps it around two marbles and begins to carefully sew the little package between Elmo's legs.
The Personnel Manager bursts into laughter. After several minutes of hysterics he pulls himself together and approaches Lena. "I'm sorry," he says to her, barely able to keep a straight face, "but I think you misunderstood the instructions I gave you yesterday…"
"Your job is to give Elmo two test tickles."
Visit to the Doctor.
A woman accompanied her husband to the doctor's office.
After his checkup, the doctor called the wife into his office alone.
He said, "Your husband is suffering from a very severe stress disorder.
If you don't do the following, your husband will surely die."
"Each morning, fix him a healthy breakfast. Be pleasant at all times.
For lunch make him a nutritious meal.
For dinner prepare an especially nice meal for him. Don't burden him with chores.
Don't discuss your problems with him, it will only make his stress worse. No nagging. And most importantly, make love with your husband several times a week.
If you can do this for the next 10 months to a year, I think your husband will regain his health completely."
On the way home, the husband asked his wife. "What did the doctor say?"
"He said you're going to die!"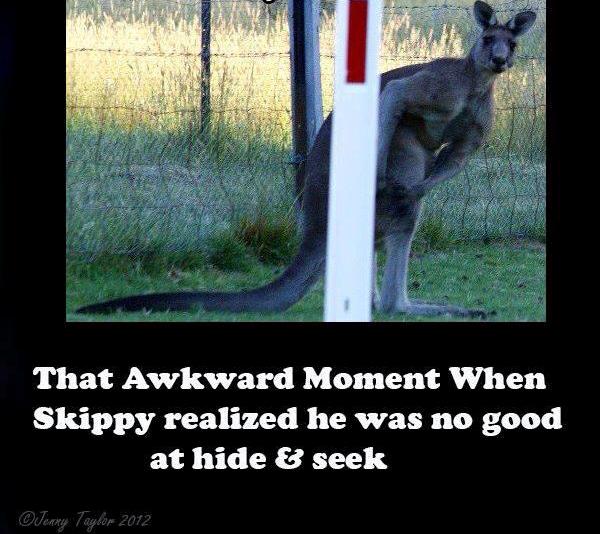 ROTARY INFORMATION
ROTARY RECEIVES $1.85 MILLION FROM SAN DIEGO BUSINESS LEADER

EVANSTON, Ill. (Jan. 15, 2014) — San Diego businessman and Rotary club member Terrence Caster and his wife Barbara have donated $1.85 million to Rotary in support of the humanitarian service group's polio eradicationand peace studies programs.
"Barbara and I are blessed to be fruitful in our family business A-1 Self Storage, and we've always felt it is important to give back and help others," said Caster, the company's founder and a member of the Rotary Club of La Mesa. "As a result, we are involved in numerous charities. But as a Rotarian, I can think of no cause more worthy than Rotary's work to end polio and promote world peace."
The donation, announced during an annual conference of Rotary leaders in San Diego, is among the largest single gifts ever made to the organization by an individual Rotary club member.
ONLY IN AFRICA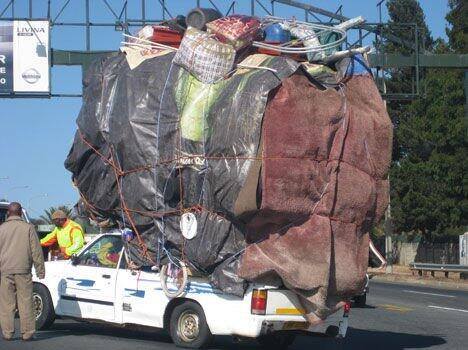 CAUSES WORTH SUPPORTING
DARKNESS TO LIGHT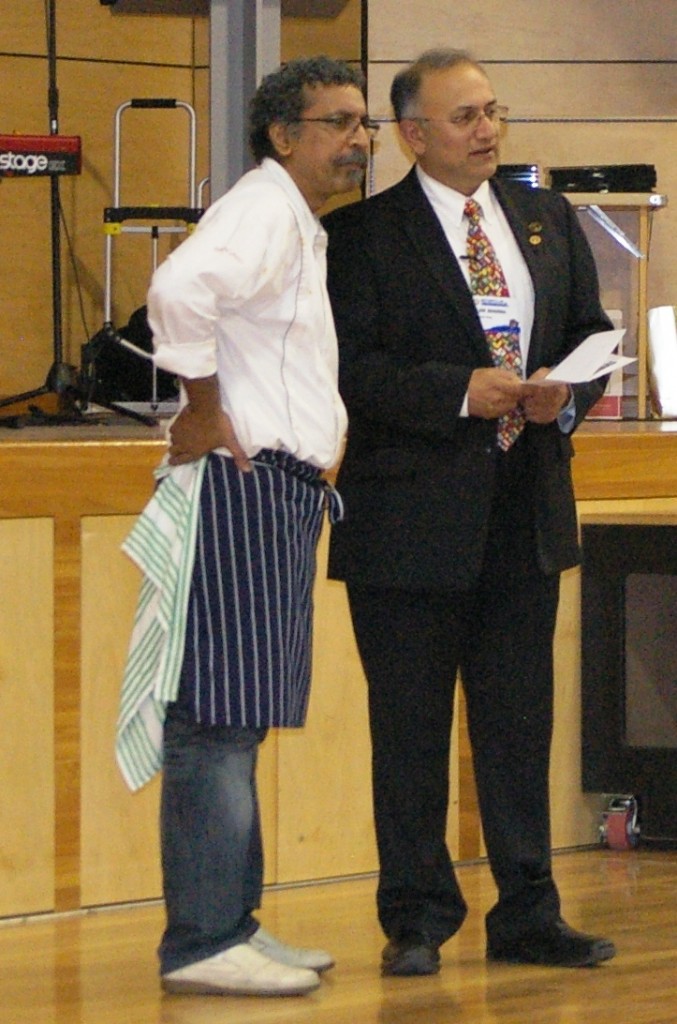 Ajoy Joshi and Dr Alok Sharma
CONTACT THE ROTARY CLUB OF WAGGA WAGGA TO DONATE TO DARKNESS TO LIGHT. WEB SITE:

SYDNEY ROTARY CONVENTION 2014

SOME ATTRACTIONS IN AND AROUND SYDNEY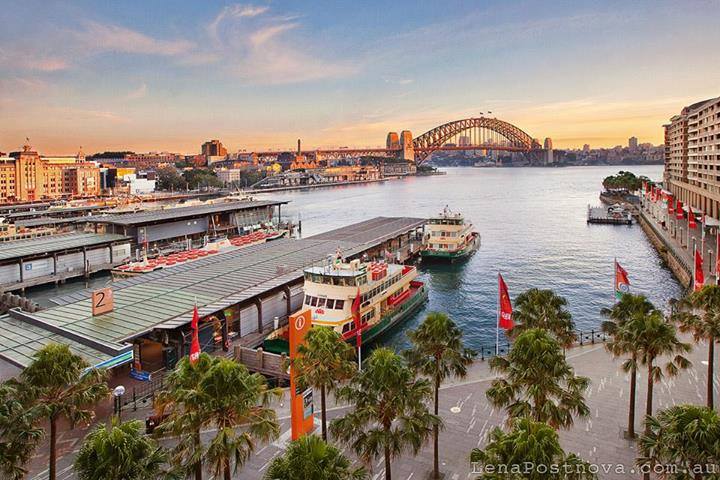 SYDNEY HARBOUR CIRCULAR QUAY
The Host Organising Committee for the Rotary International Convention 2014 looks forward to welcoming you to Sydney, Australia's beautiful harbour city and host of the 2000 Olympic Games.
The Rotary International Convention 2014 will be held at Sydney Olympic Park from Sunday 1st June to Wednesday 4th June 2014. There will be plenty of exciting and interesting things going on during the Sydney Convention, only some of which will be at the convention itself. We invite you to get out and explore our wonderful city and experience our Aussie culture first hand. This section of our site will help you uncover what's on in Sydney and around our island nation during the 2014 Sydney Convention.
The programme Click to Enlarge: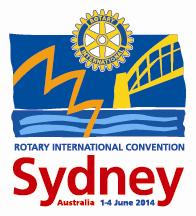 ROTARY INTERNATIONAL CONVENTION CHICAGO 2005
Rotary International Conventions are held annually in a different country in the world.  Some conventions have had over 40,000 attend, this year it is in Australia and then to Brazil in 2015.  Here are some photos from the 2005 Chicago my first Convention (remember to click on the thumb nails to get a larger photo):

FOOT NOTE
GLOBAL GRANT PROGRESS
David Hastie RC of Nairobi and James Kabau of the KTTC sign the MoU in Nairobi last week.
The saga continues with our global grant for the children of Mathare in Nairobi.  We are now in partnership with the Rotary Club of Nairobi and President David Hastie.  The application is now ready for signing off and lodging to the Rotary Foundation following the signing of a memorandum of agreement between Rotary Nairobi and the Kenya Technical Teachers College.
This means that the $25,000, one third of the Kilimanjaro 2007 Climb will now be matched by the Rotary Foundation with a sum of $20,000 bringing the total to $45,000 aprox.  This depends on the Foundation being happy with the application and give their approval.  It has been a complex and frustrating journey but we are close to a final outcome.
Bulletin Editor and Web Site:  John Glassford
Don't forget to regularly check our club web site for current information such as bingo rosters and various newsletters from the District Governor, the School of St. Jude's, the monthly membership on the move newsletter as well as several other club bulletins.
Rotary International President Ron Burton
Governor of District 9700 Geoff Tancred
Coolamon Club President  Dick Jennings
Coolamon Club Secretary Paul Weston
Club Treasurer  Henk Hulsman
Coolamon Rotary Club Inc. P.O. Box 23 COOLAMON N.S.W. 2701
Websites of Interest
Coolamon Rotary Club: http://coolamonrotary.com
Road MAPS to Africa a Coolamon Rotary Project: http://www.mountainsofthemoon.org/
Rotary Down Under on line: http://flipflashpages.uniflip.com/2/26587/49598/pub
Mount Kenya 2015 Web Site incorporating the ORK: http://theork.com/
Our Rotary Centennial Twin Club Hout Bay, Cape Town, South Africa: http://www.rotaryhoutbay.org
Proposed Rotarian Action Group for Endangered Species RAGES: http://www.endangeredrag.org/#