Coolamon Rotary News Bulletin #27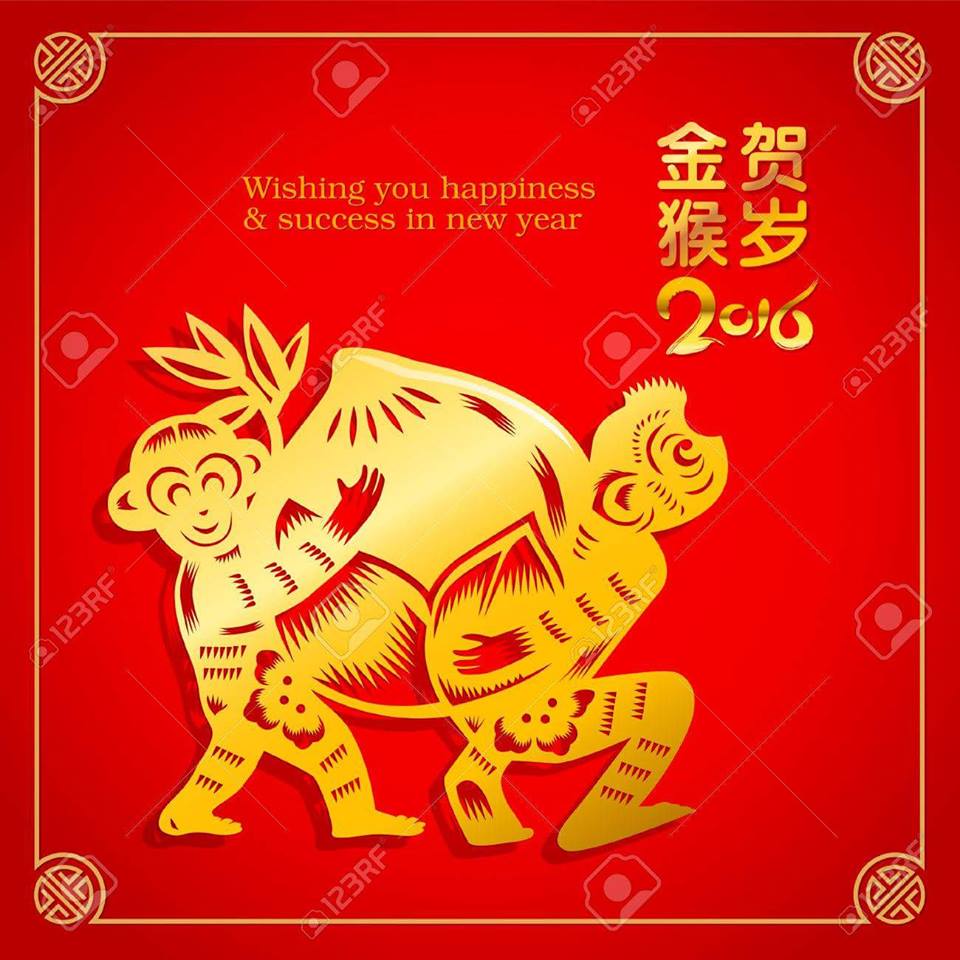 2016 The Year of The Monkey: Gong Xi Fa Cai

FEBRUARY IS ROTARY'S
Peace and Conflict Prevention/Resolution Month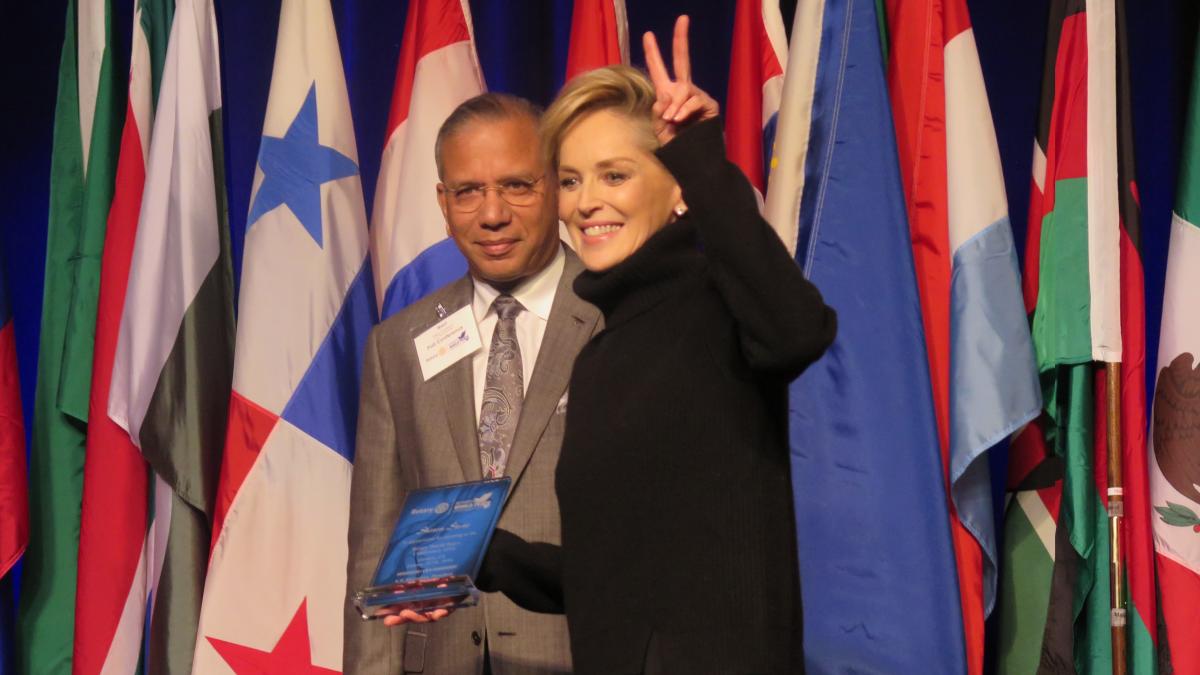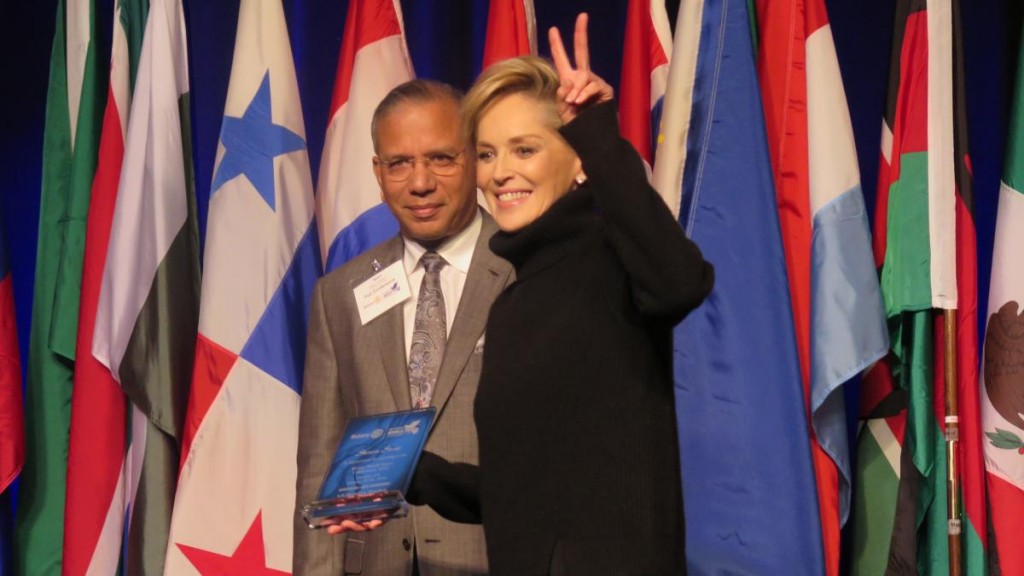 Above:  Actress and humanitarian Sharon Stone gives the peace sign after speaking at the Rotary World Peace Conference on 15 January in Ontario, California, USA.
On 2 December, a terrorist attack killed 14 people and wounded more than 20 others in San Bernardino, California.
Less than two months later, an event nearby focused on peace: the Rotary World Peace Conference. The two-day meeting on 15-16 January brought together experts from around the world to explore ideas and solutions to violence and conflict.
The conference was the first of five Rotary presidential conferences planned for this year.
San Bernardino County official Janice Rutherford, a member of the Rotary Club of Fontana, California, told attendees at the opening general session that the conference couldn't be timelier.
"Now more than ever, we need to come together and create peace and reduce human suffering," said Rutherford, who declared 15 January 2016 Rotary World Peace Day and a Day of Peace for San Bernardino County. "We appreciate your commitment to exploring these options and taking them back to your community and the rest of the world."
MEETING MONDAY FEBRUARY 8th. 2016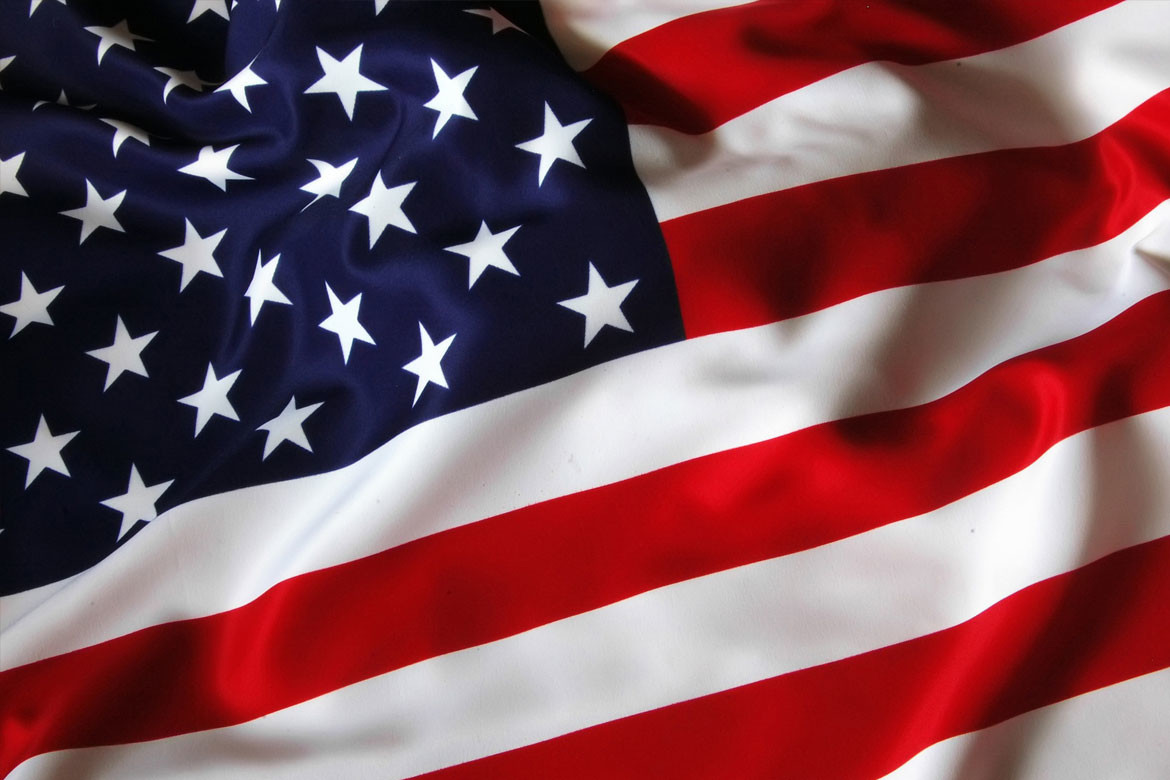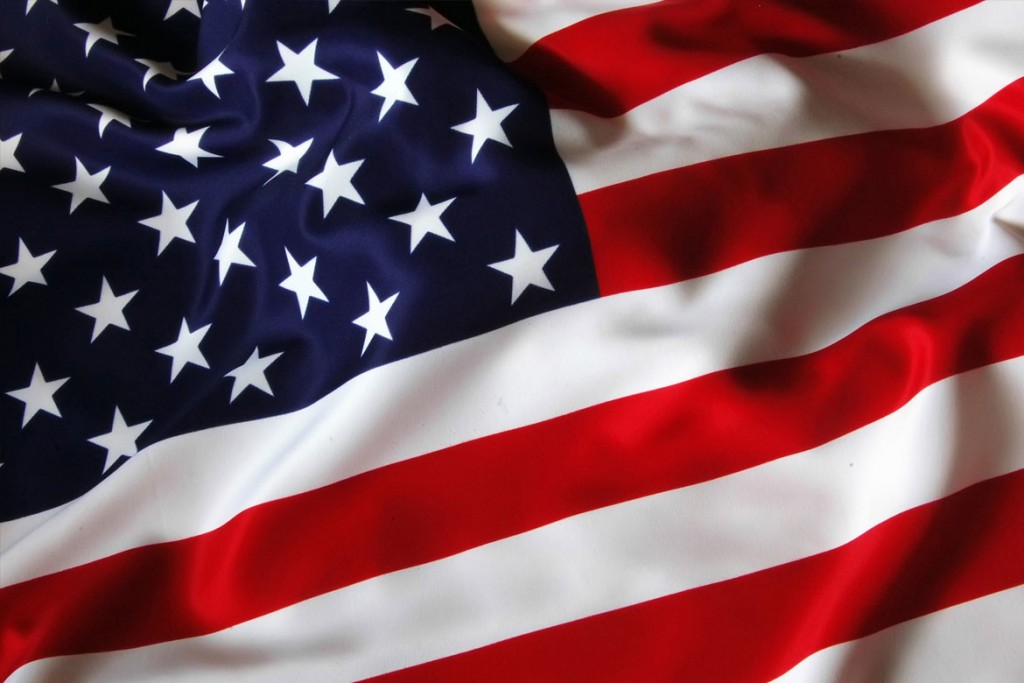 Tonight we had the pleasure of having our own members Leslie and Paul Weston, give a very informative and enjoyable presentation on how the USA Presidential election works.
19 members attended an excellent turn out and we had one Guest Marilyn Jennings.
President Wayne Lewis welcomed all and raised an invitation to our club to be hosts for the District 5610 Friendship Exchange .  The 12 members (6 couples) arrive in Wagga on the 25th April straight after the D9700 DISCON.  The committee is looking for 6 hosts for the three nights in Coolamon.   Please let PE Don Dyce if you can host one or more couples for that period, 25th, 26th and 27th April.
Final Dist 5610 info pages (1)
The return trip to District 5610 will take place in August/Sept. Some of our members maybe interested.
Polio Plus movie night in Wagga Wagga March 3rd The Lady in the Van, we now have 30 names so those going please pay Wayne $20 per person.
Joint Vocational Services visit to Huff n Puff in Ganmain, with Wagga Wagga Sunrise.  Catering by St. Brendan's School Ganmain with dinner to be served in the Ganmain Hall following the visit to Huff 'n' Puff Constructions.  Names to Dave McKinley.
Secretary Paul Weston read out the board's resolutions from the last Board meeting including a yearly donation to the Coolamon Shire Emergency fund which was well received by the members.  Among other resolutions the Board decided to support the formation of a Coolamon newspaper with Myffy Collette and Bernadette Milne in charge.
Reminder that next week 15th February will be a Club Assembly followed by the meeting on the 22nd February to celebrate Rotary's 111th Birthday.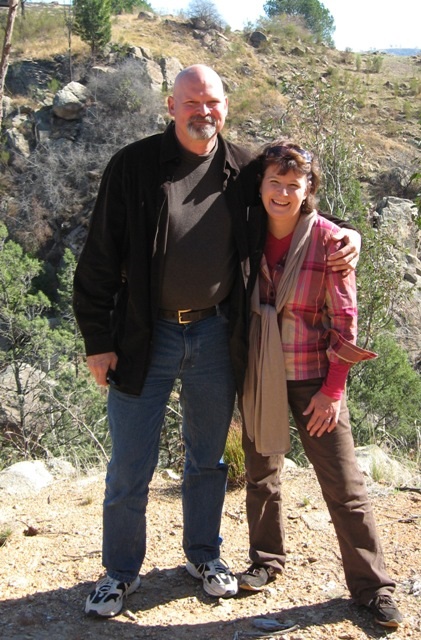 Guest Speakers Leslie and Paul Weston. "The USA Presidential Race."
We learned so much tonight!
Caucus is (in North America and New Zealand) a meeting of the members of a legislative body who are members of a particular political party, to select candidates or decide policy.
Primaries a primary is a state-level election where party members vote to choose a candidate affiliated with their political party. Party candidates selected in a primary then run against each other in a general election. Thirty-four U.S. states conduct primary elections.
There are 50 States in the USA.
Senate and House of Representatives elections too complex to describe here go to:
USA Electoral College
The Electoral College is a process, not a place. The founding fathers established it in the Constitution as a compromise between election of the President by a vote in Congress and election of the President by a popular vote of qualified citizens.
The Electoral College process consists of the selection of the electors, the meeting of the electors where they vote for President and Vice President, and the counting of the electoral votes by Congress.
The Electoral College consists of 538 electors. A majority of 270 electoral votes is required to elect the President.
The above notes were explained by Paul and Leslie and some of the highlights of the talk were:
The Iowa Caucus and the New Hampshire primaries are an important make or break start to the ultimate goal of electing the President of the USA.  The New Hampshire primaries are held today, Tuesday 9th February.
A PAC is a Political Action Committee and a Super PAC is a group of PACs and they raise funds for their candidate of choice. Technically known as independent expenditure-only committees, super PACs may raise unlimited sums of money from corporations, unions, associations and individuals, then spend unlimited sums to overtly advocate for or against political candidates.
So a complex system which goes on for 18 months before the actual election of the President on Tuesday November 8th 2016.  Voting is not compulsory in the USA.  The Electoral College elects the President who needs 270 electoral votes to become President.  Paul says that it always is on a knife edge and can swing either way as shown by the election of George W. Bush in 2000 when only 567 votes out of 6 million, cast in Florida, decided the outcome and hence the war in Iraq and the subsequent rise of ISIS today.
Many questions asked of Leslie and Paul and Paul was  asked to say who he felt would win his answer:
Senator Ted Cruz.
Sincere thanks to Paul and Leslie for a wonderful insight into the election of the most powerful person in the world.
While all this is going in in the USA they held the Super Bowl where the Denver Broncos became World Champions. One of the highlights was the advertising and here is one of them which we can all relate to.  It took 3 days 40 sheep two dogs and one human in it's making.  Just brilliant!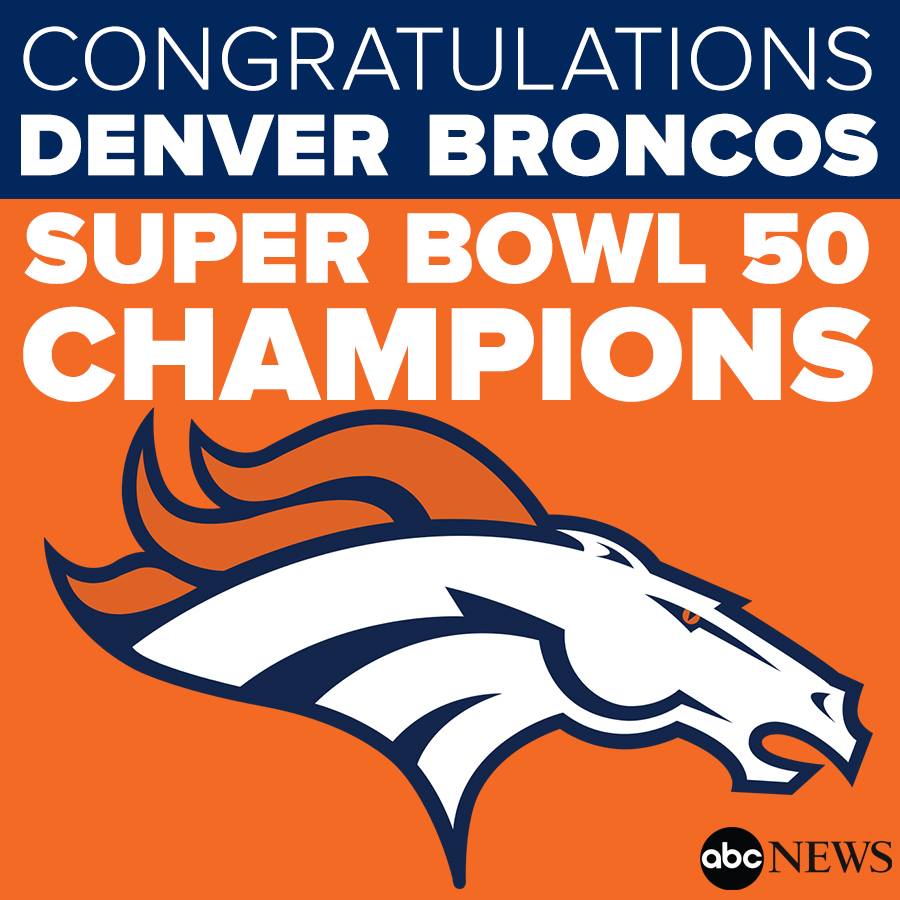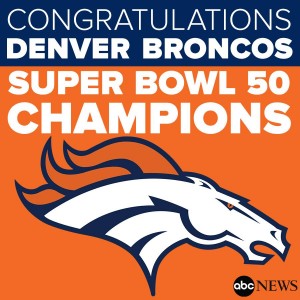 Diary Reminders
*Tuesday 9th February The Healthy Town Challenge at the Up-to-Date Store Contact Bronwyn Hatty 0427 536 456.
BINGO: February 11th 2016 Neil Munro (Capt) Wayne Lewis, Ted Hutcheon, Dick Jennings.
Monday 15th February.  Club Assembly and Fellowship Night.
Monday 22nd February.  Celebrate the 23rd February ROTARY'S 111th BIRTHDAY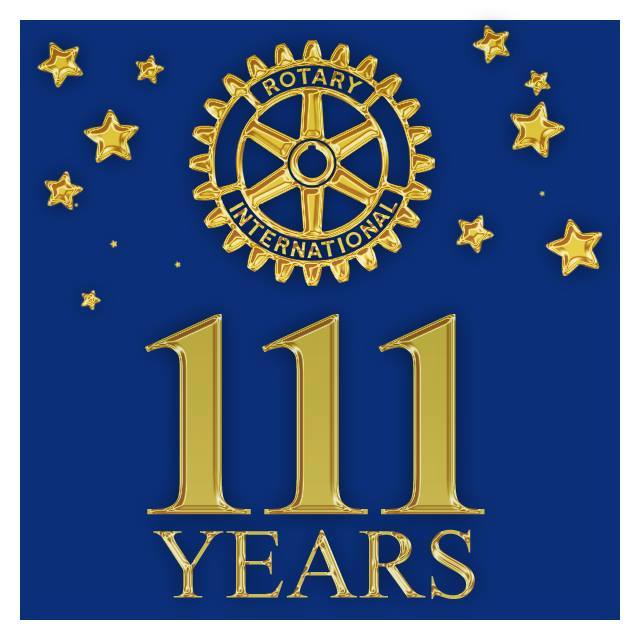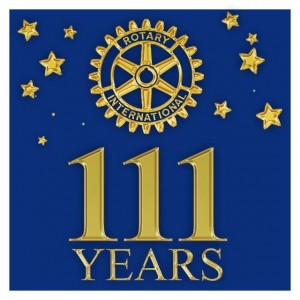 *Monday 29th February Joint Vocational Service Meeting with WW Sunrise in Ganmain at Huff 'n' Puff Constructions.
*Thursday March 3rd Polio Plus Film Night in Wagga Wagga. "the Lady in the Van".
Wednesday 8th March Board Meeting.
BINGO: Thursday March 10th Grahame Miles (Capt) Dave McKinley, Myffy Collette, Bernadette Milne.
Friday 22nd – Sunday 24th April 2016 D9700 Conference in Wagga Wagga.
*Saturday May 14th International Night at the Ganmain Hall in aid of RAGES Inc.
Saturday 28th May 2016 – Wednesday June 1st Seoul RICON South Korea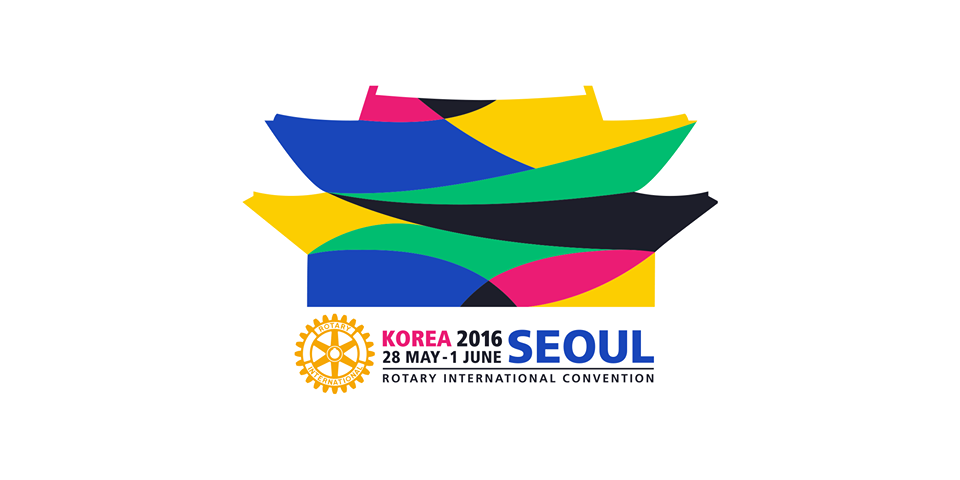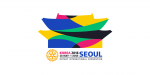 *Partners and Guests Night.
Apologies for Monday meetings call Ian Jennings on 0428 492 157  BY FRIDAY 12.00 pm.
ON THE LIGHTER SIDE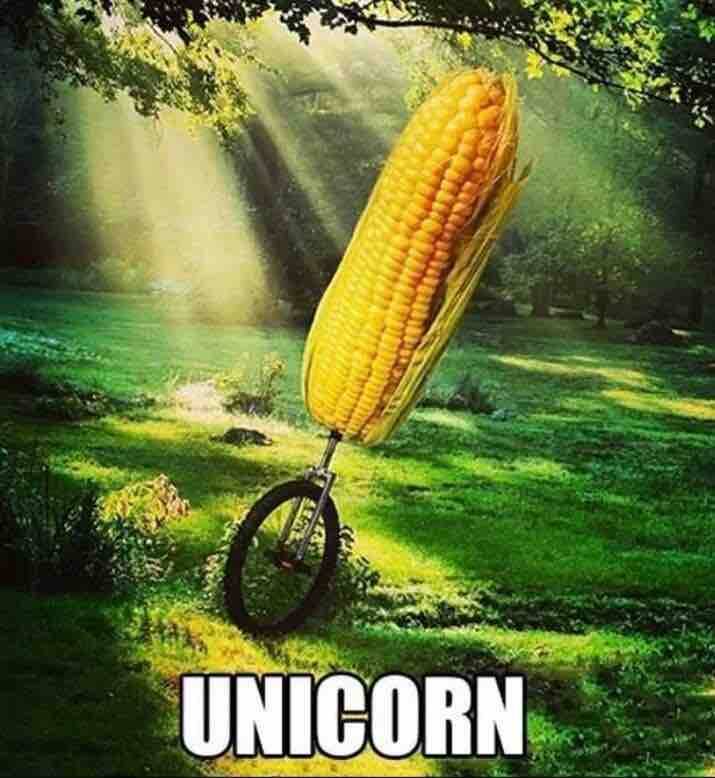 AMERICAN TRIVIA ABOUT CUISINE: FOOD, FOOD ORIGINS, BEVERAGES, AND RECIPES
A honey bee must tap two million flowers to make one pound of honey.
An etiquette writer of the 1840's advised, "Ladies may wipe their lips on the tablecloth, but not blow their noses on it."
Astronaut John Glenn ate the first meal in space when he ate pureed applesauce squeezed from a tube aboard Friendship 7 in 1962.
Aunt Jemima pancake flour, invented in 1889, was the first ready-mix food to be sold commercially.
Caffeine: there are 100 to 150 milligrams of caffeine in an eight-ounce cup of brewed coffee, 10 milligrams in a six-ounce cup of cocoa, 5 to 10 milligrams in one ounce of bittersweet chocolate, and 5 milligrams in one ounce of milk chocolate.
California's Frank Epperson invented the Popsicle in 1905 when he was 11 years old.
Capsicum, which makes hot peppers "hot" to the human mouth, is best neutralized by casein, the main protein found in milk.
Chocolate contains phenylethylamine (PEA), a natural substance that is reputed to stimulate the same reaction in the body as falling in love.
Chocolate manufacturers currently use 40 percent of the world's almonds and 20 percent of the world's peanuts.
During the Alaskan Klondike gold rush, (1897-1898) potatoes were practically worth their weight in gold. Potatoes were so valued for their vitamin C content that miners traded gold for potatoes.
During World War II, bakers in the United States were ordered to stop selling sliced bread for the duration of the war on January 18, 1943. Only whole loaves were made available to the public. It was never explained how this action helped the war effort.
Fortune cookies were invented in 1916 by George Jung, a Los Angeles noodle maker.
Goulash, a beef soup, originated in Hungary in the 9th century AD.
Haggis, the national dish of Scotland: take the heart, liver, lungs, and small intestine of a calf or sheep, boil them in the stomach of the animal, season with salt, pepper and onions, add suet and oatmeal. Enjoy!
Hostess Twinkies were invented in 1931 by James Dewar, manager of Continental Bakeries' Chicago factory. He envisioned the product as a way of using the company's thousands of shortcake pans which were otherwise employed only during the strawberry season. Originally called Little Shortcake Fingers, they were renamed Twinkie Fingers, and finally "Twinkies."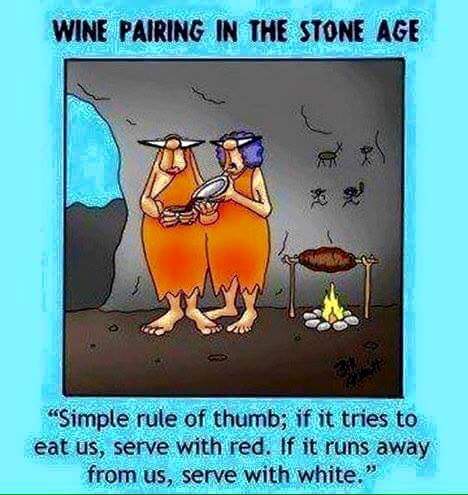 ROTARY INTERNATIONAL PRESIDENT

K.R. RAVINDRAN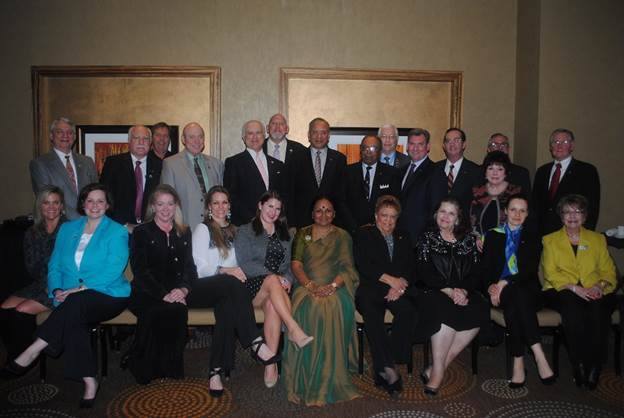 On 13 January, Vanathy and I joined the Rotary Club of Downtown Dallas during their meeting. Always enjoy getting to participate in local club meetings.
 
RI President K R Ravindran inaugurated Senior Citizens' Home, a Project organized by Rotary Orchard, Bangalore, India (District 3190) costing more than $ 2 Million. Syed Kirmani, former wicket keeper of Indian cricket team and a member of this club, presenting a memento to the RI President
Photo Courtesy: RID Manoj Desai
DISTRICT GOVERNOR GARY ROBERTS D 9700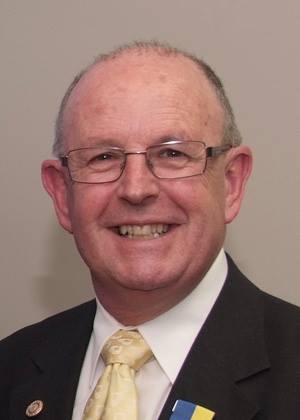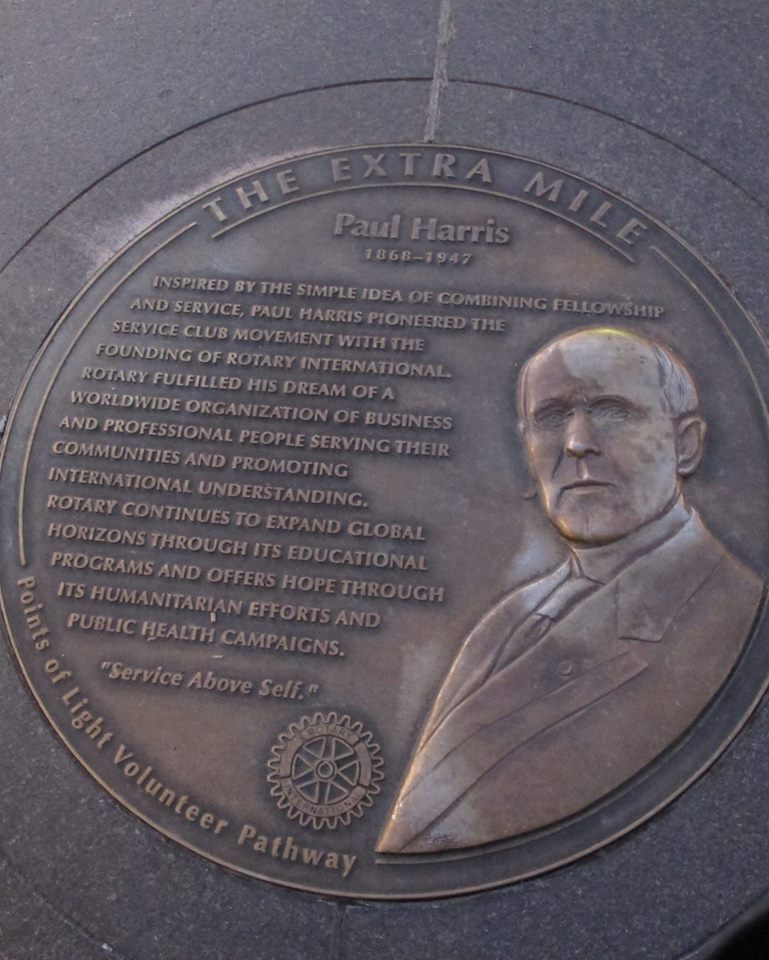 Whilst walking the Extra Mile in Washington, guess whose plaque I came across in the pavement. Paul Harris is acknowledged along with other distinguished Americans just near the Whitehouse.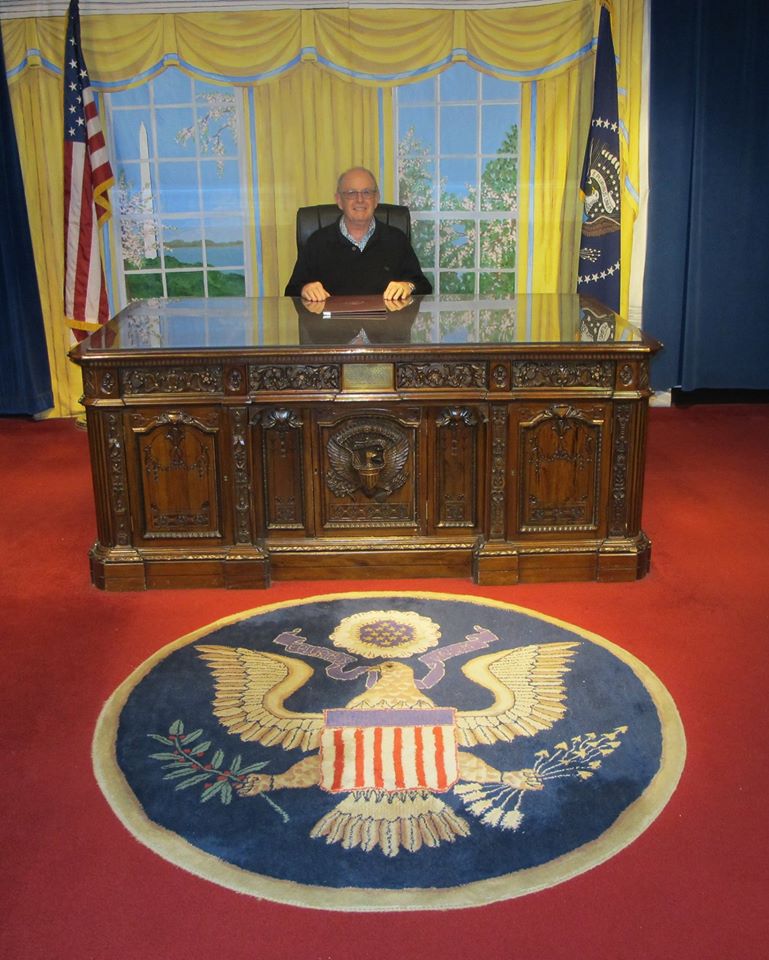 ROTARY INFORMATION
The Importance of the Peace Centers – Caterina Becorpi
Caterina Becorpi (Bradford 2013-15) spoke about her work in Africa and Haiti at the recent Rotary International Assembly. "The Rotary Peace Fellowship put me back on track and provided me with the skills and network I needed to achieve my dream of becoming a catalyst of peace."
 LATEST NEWS FROM RAGES.
Another giant has left us: the Sumatran rhino is extinct in the wild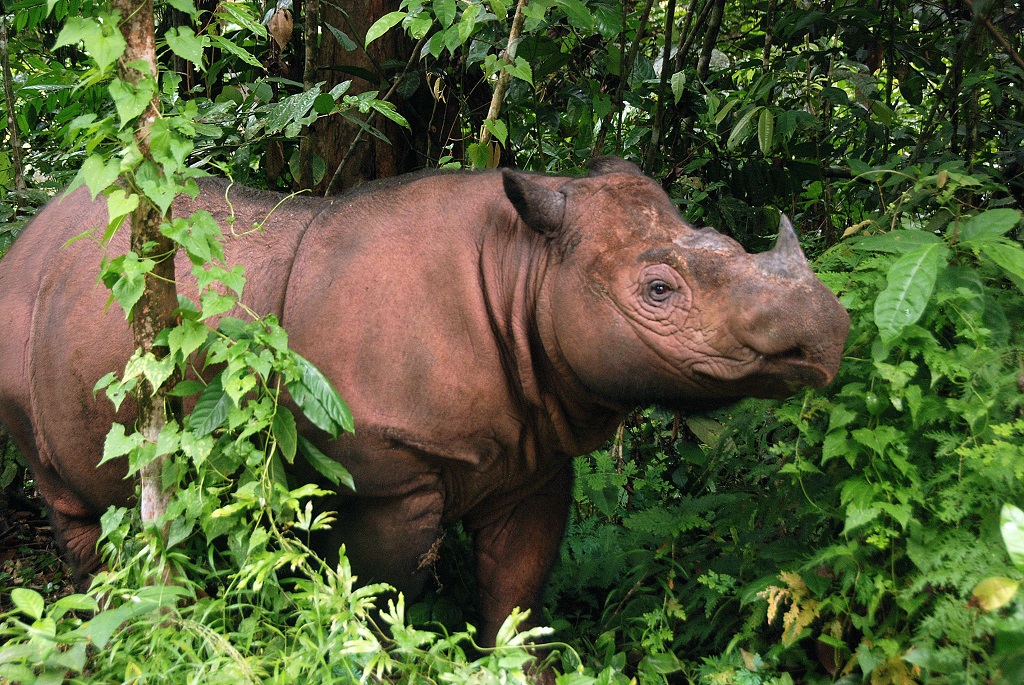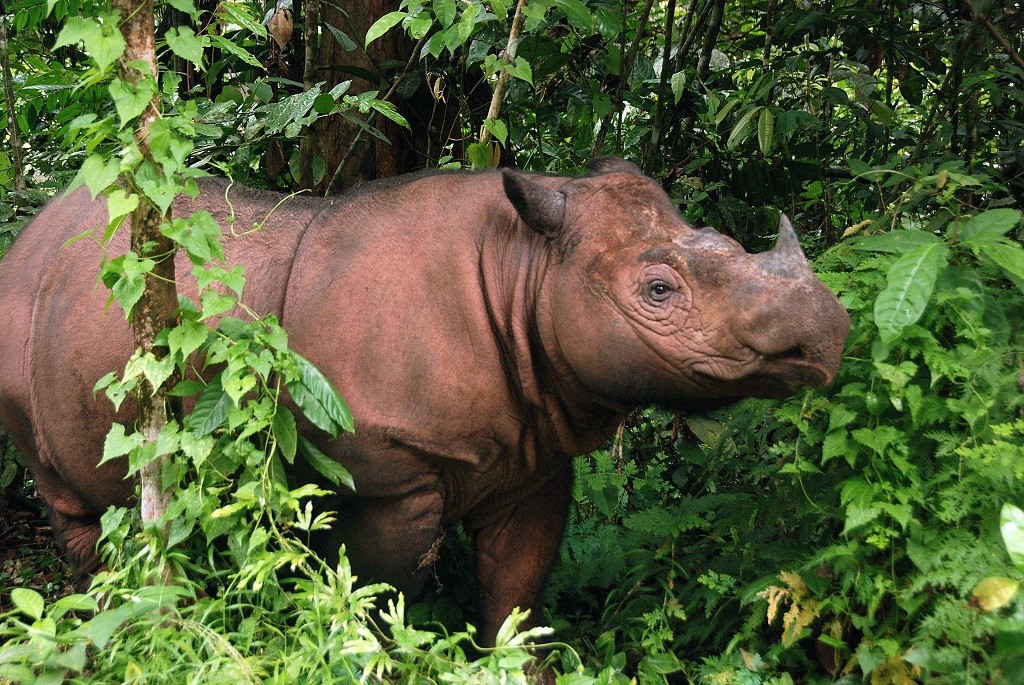 In the Malaysian state of Sabah there are no Sumatran rhinos left in the wild, the Environment Minister says.
The eastern Sumatran rhinoceros (Dicerorhinus sumatrensis harrissoni), also known as the Bornean rhino, is the world's smallest rhino, a subspecies of the Sumatran rhinoceros (Dicerorhinus sumatrensis), and is a shy and lone creature that inhabits Bornean forests.
Or better, it inhabited. In fact, according to the Environment Minister Masidi Manjun, there are no Sumatran rhinos left in the wild in the Malaysian state of Sabah. In 2008, about 50 rhinos lived in the wild, 5 years later there were only 10 individuals left, and today they are likely to be extinct.
The decline of this species is mainly linked to 2 factors: poaching for rhino's horn(the horn actually doesn't have any medical benefit, contrary to many people's beliefs), and habitat loss due to deforestation, mainly carried out to make place to oil palm plantations, and to human settlements.
As this is an American based bulletin this one enRAGES me: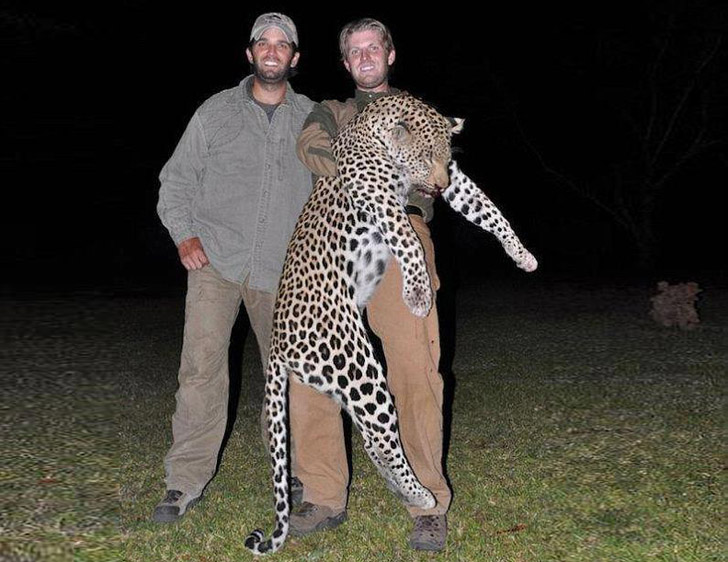 Real estate mogul Donald Trump's sons, Donald Trump Jr. and Eric Trump, have come under fire after some gruesome photos showing them posing with a dead leopard and holding a severed elephant tail were released online (see them all here). The photos were taken during a hunting trip in Zimbabwe and originally posted on the Hunting Legends website. They were quickly denounced by PETA and other animal rights and conservation groups.
THE MAASAI CRICKET TEAM IN SYDNEY
The Maasai cricket team from Laikipia in Kenya played a game against the Primary Club at the SCG here are some photos.  They are promoting the end of FGM in Maasai women in Kenya.  (Female Genital Mutilation).
Bulletin Editor and Web Site:  John Glassford
Yours in Rotary 
John Glassford Chair 2014 -2016
Rotarian Action Group for Endangered Species
Don't  forget to regularly check our club web site for current information such as bingo rosters and various newsletters from the District Governor, the School of St. Jude's, the monthly membership on the move newsletter as well as several other club bulletins.
Rotary International President K.R. "Ravi" Ravindran
Governor of District 9700 Gary Roberts
Coolamon Club President  Wayne Lewis
Coolamon Club Secretary Paul Weston
Club Treasurer  Henk Hulsman
Coolamon Rotary Club Inc. P.O. Box 23 COOLAMON N.S.W. 2701
Websites of Interest
Coolamon Rotary Club: http://coolamonrotary.com
Road MAPS to Africa a Coolamon Rotary Project: http://www.mountainsofthemoon.org/
Rotary Down Under on line: http://flipflashpages.uniflip.com/2/26587/49598/pub
Mount Kenya 2015 Web Site incorporating the ORK: http://theork.com/
Our Rotary Centennial Twin Club Hout Bay, Cape Town, South Africa: http://www.rotaryhoutbay.org
Rotarian Action Group for Endangered Species RAGES: http://www.endangeredrag.org/#