Coolamon Rotary News Bulletin #27
JANUARY IS ROTARY AWARENESS MONTH.
NO MEETING MONDAY 27th. JANUARY 2014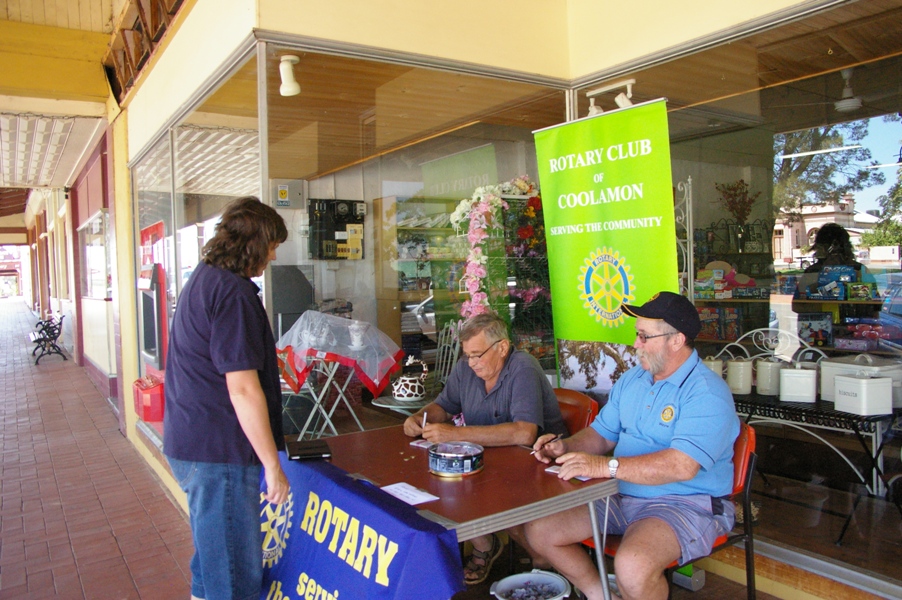 Wayne Lewis and Dick Jennings selling raffle tickets.
Carole from Ganmain picks the winning ticket
However we still provided a street raffle for the community on Saturday 25th January.  Thanks go to all those members who volunteered to sell tickets.  We made a clear profit of $486.00.  The prize was won by Keith O' Halloran of Coolamon and Keith donated the prize of $60 cash back to our club, thanks Keith.
AUSTRALIA DAY 26th JANUARY 2014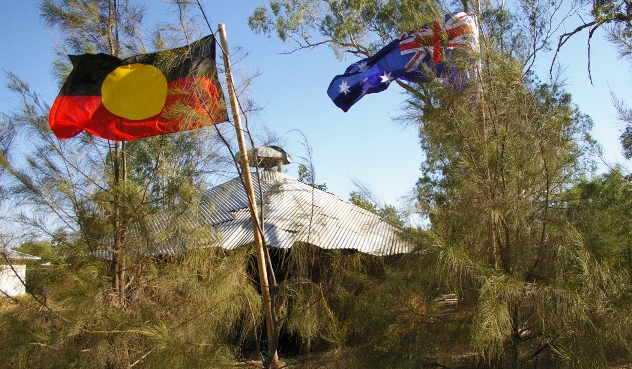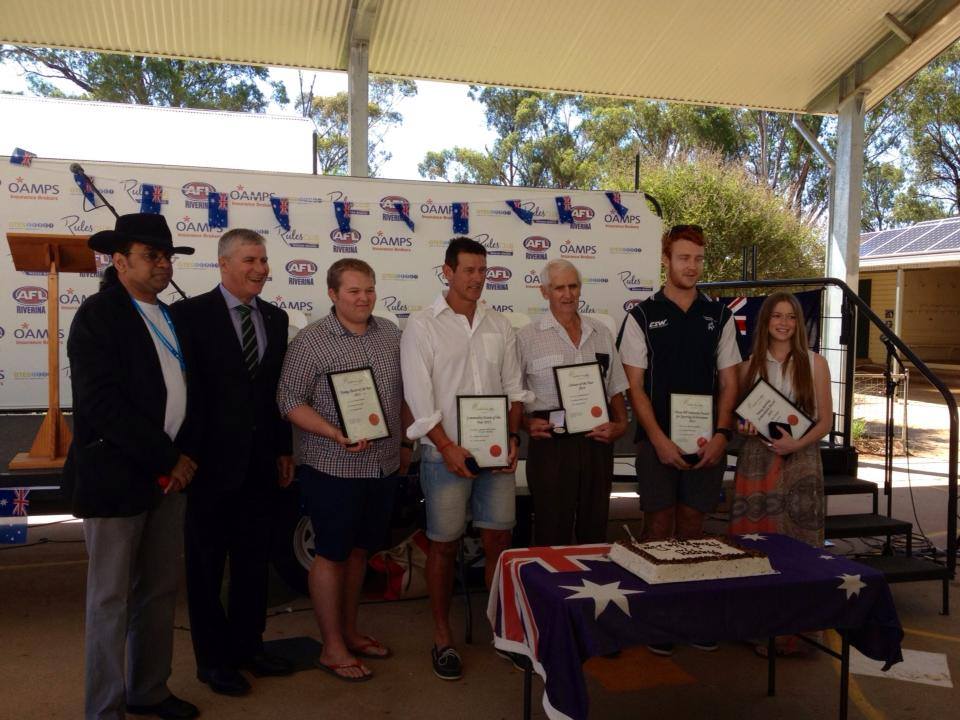 Congratulations to our Coolamon Shire Australia Day Award winners! Pictured from left to right with our Australia Day Ambassador Anupam Sharma & MP Michael McCormack are:
Young Citizen of the Year -Hayden Minchin
Community Event of the Year – Ganmain P&C Triathlon (accepted by Jason Hamblin)
Citizen of the Year – Graham Stinson
Shane Till Memorial Award for Sporting Achievement – Murray Stephenson
Young Sporting Achievement Award – Claire Donoghue
Thank you to the Matong Committee for organising such a fantastic celebration!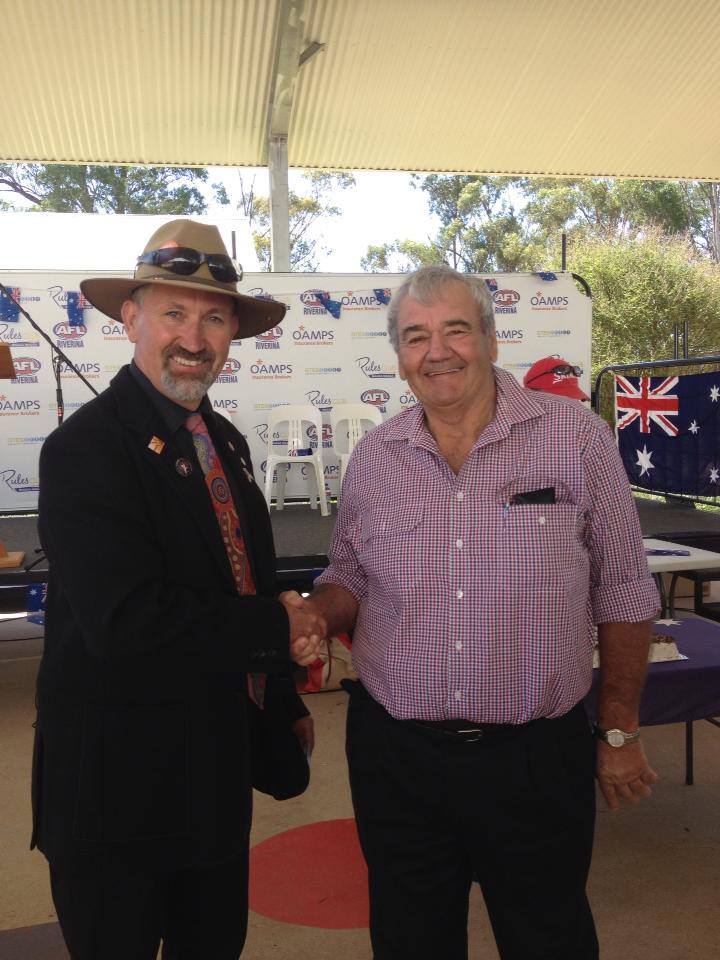 Mark Saddler, who performed a wonderful Acknowledgement to Country at the Australia Day Ceremony, is pictured here shaking hands with Mayor John Seymour.
Bernadette's Birthday
One of our Rotarains from Ganmain celebrated her special birthday last Saturday, Bernadette had a great day and was supported by her many relatives and friends.  Congratulations Bernadette many more to come!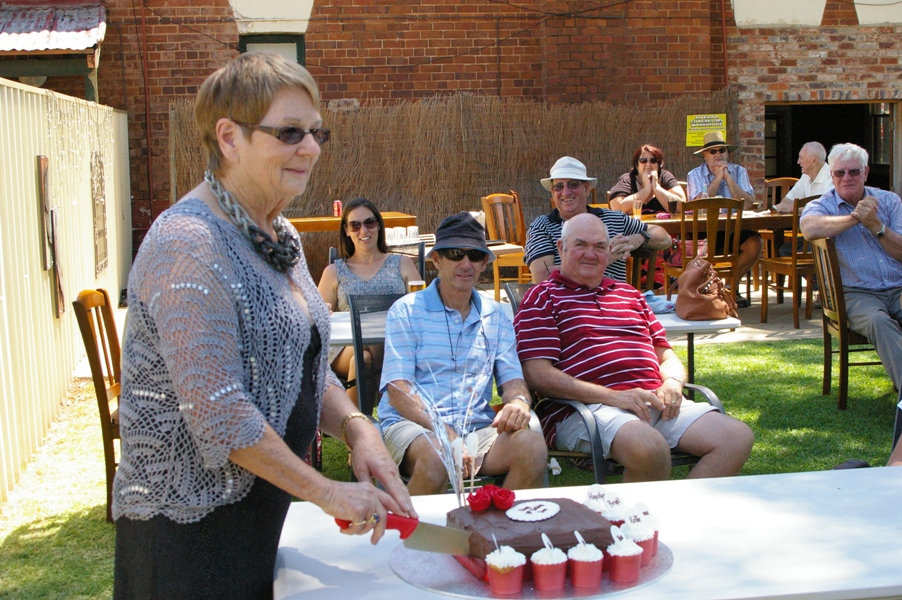 Diary Reminders
*Monday 3rd February Junee Rotary Combined Meeting with Guest Speaker Gayle Commens.  Venue Coolamon Sports and Recreation Club Gilbert Catering.  Partners Night.
Monday 10th February Regular Meeting followed by a Board Meeting.
Thursday 13th February BINGO Dick Jennings, Rodney Jarrett, Neil Munro, Christine Atkinson
Saturday 22nd and Sunday 23rd February PETS in Young
Friday 14th March Trike Convention Catering in Wagga Wagga proceeds to Ronald McDonald House in Wagga Wagga.
Monday March 17-Friday March 21st RYDA in Wagga Wagga (Rotary Youth Driver Awareness)
Friday March 21st-Sunday March 23rd D9700 Conference in Orange.
Saturday 22nd March Music for Mates Concert in Coolamon.
Saturday 19th April EASTER MARKETS in Coolamon.
*Saturday May 10th International Night in Ganmain for AFRICA'S rhinos.
Sunday 18th May D9700 Assembly in Grenfell
Saturday 24th May Red Shield Appeal Street Stall.
Sunday June 1st-Wednesday June 4th.  SYDNEY 2014 RI Convention See promotion at the end of this bulletin.
*Partners and Guests Night.
ROTARY INTERNATIONAL PRESIDENT RON BURTON: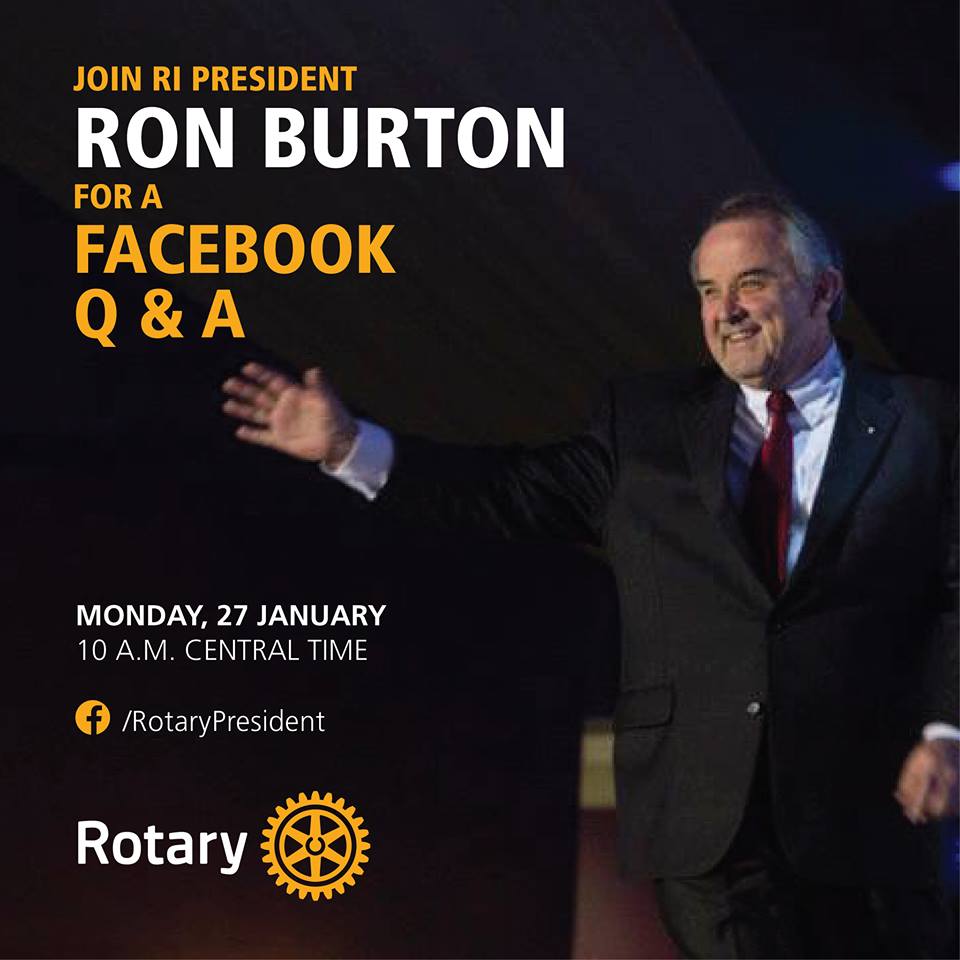 Rotary International President Ron Burton will be onwww.facebook.com/RotaryPresident for an hour on Monday, 27 January, at 10 a.m. CT (Chicago) with the chair-elect forRotarians on Social Networks Fellowship (ROSNF) talking about how to raise #Rotary awareness.  Tune in on Monday, 27 January, at 10 a.m. Central Time (Chicago) when Rotary President Ron Burton talks with Past Rotary District 7190 Governor Melissa Ward, chair-elect for Rotarians on Social Networks Fellowship (ROSNF), about how #Rotary members can raise Rotary awareness.
The Q&A will be on this Facebook page using the comments section.
You also can sign up for it as an event atwww.facebook.com/events/635823073145430/
ON THE LIGHTER SIDE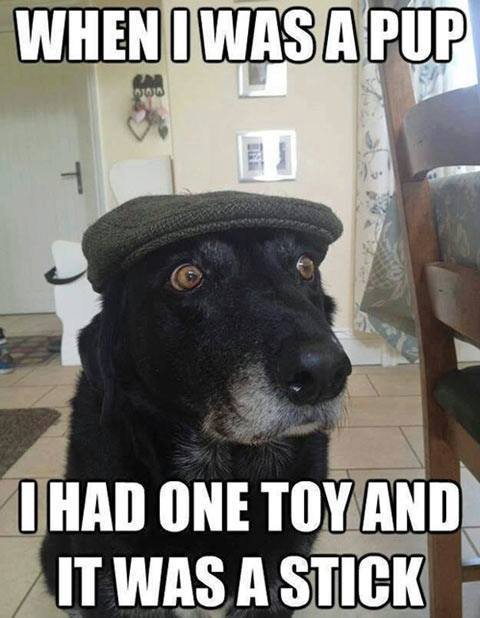 Deuncle
A woman who is 3 months pregnant falls into a deep coma.
6 months later she awakes and asks the doctor about her baby.
Doctor: You had twins, a boy and a girl, and they are both fine.
Luckily, your brother named them.
Woman: Oh no, not my brother!
He's an idiot! What did he name the girl?
Doctor: Denise.
Woman: Well that isn't too bad, and what did he name the boy?
Doctor: Denephew
Last Wish
An elderly man, 82, just returned from the doctor's only to find he didn't have long to live. So he summoned the three most important people in his life to tell them of his fate.
1.His Doctor
2.His Priest
3.His Lawyer
"Well, today I found out I don't have long to live. So I have summoned you three here, because you are the most important people in my life, and I need to ask a favor. Today, I am going to give each of you an envelope with $50,000 dollars inside. When I die, I would ask that all three of you throw the money into my grave."
After the man passed on, the 3 people happened to run into each other. The doctor said, "I have to admit I kept $10,000 dollars of his money, he owed me on lots of medical bills. But, I threw the other $40,000 in like he requested."
The priest said, "I have to admit also, I kept $25,000 dollars for the
church. It's all going to a good cause. I did, however, throw the other $25,000 in the grave."
Well, the lawyer just couldn't believe what he was hearing! "I am surprised at you two taking advantage of him like that. I wrote a check for the full amount and threw it all in!"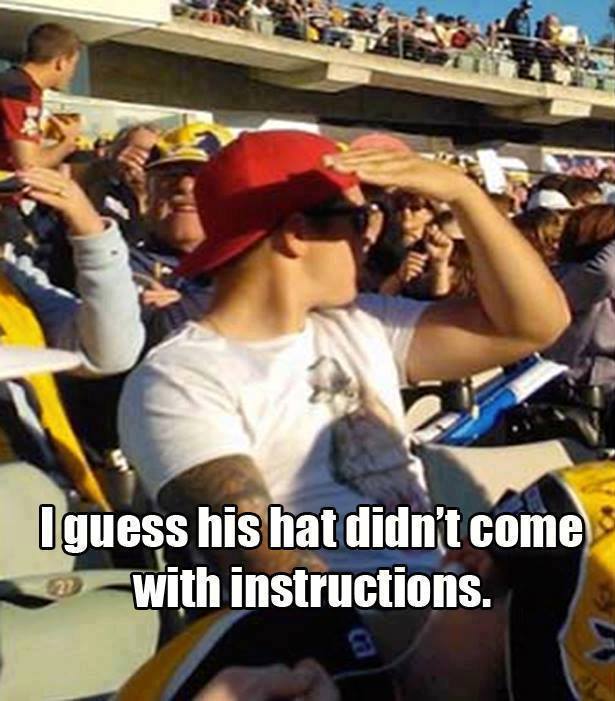 ROTARY INFORMATION
INTERNATIONAL ASSEMBLY
Our incoming District Governors for the next Rotary year go to San Diego each year for their training as a District Governor.  DGE David Kennedy from our District 9700 was there. 12-18 January 2014 Manchester Grand Hyatt San Diego San Diego, California, USA The International Assembly is more than just a training meeting for the incoming class of district governors. It's your opportunity to gain inspiration, exchange ideas, and discover new perspectives as you prepare for your term. In addition to being the first to learn the RI president's plans for the next year, you'll also have the chance to share your own district's goals and activities with your fellow classmates.  It's an exciting, fun, and informative week that will motivate you for the work ahead. "I had the knowledge. The difference is that now I know how to use it and I have the motivation to use it." – Syed Shahab Balkhi (District 3271), describing his International Assembly experience. Get a preview of the International Assembly. Learn more about the role of district governor.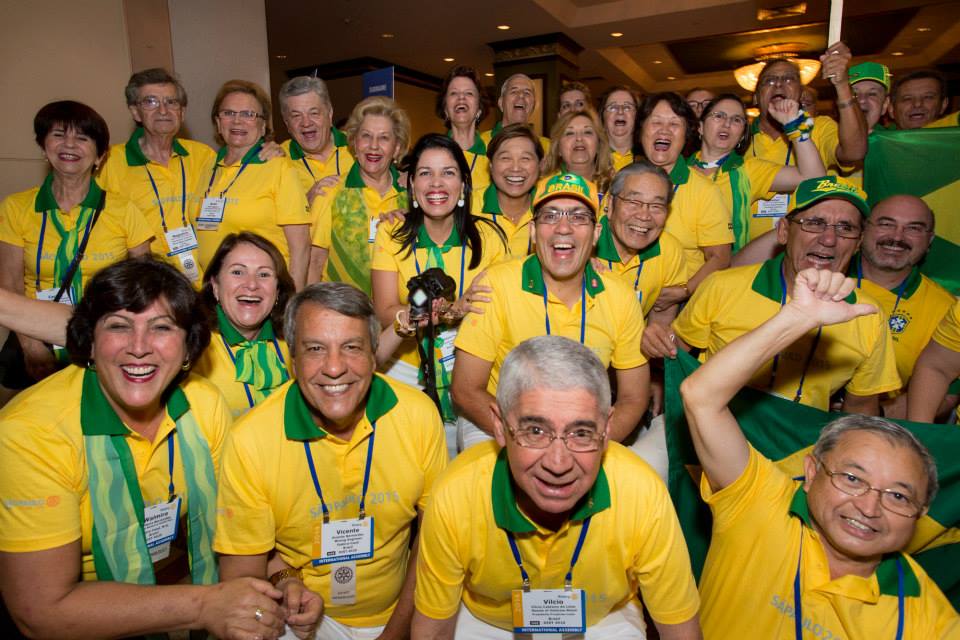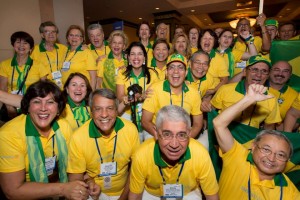 Brazilian District Governors-elect and their spouses enjoy the Grand March.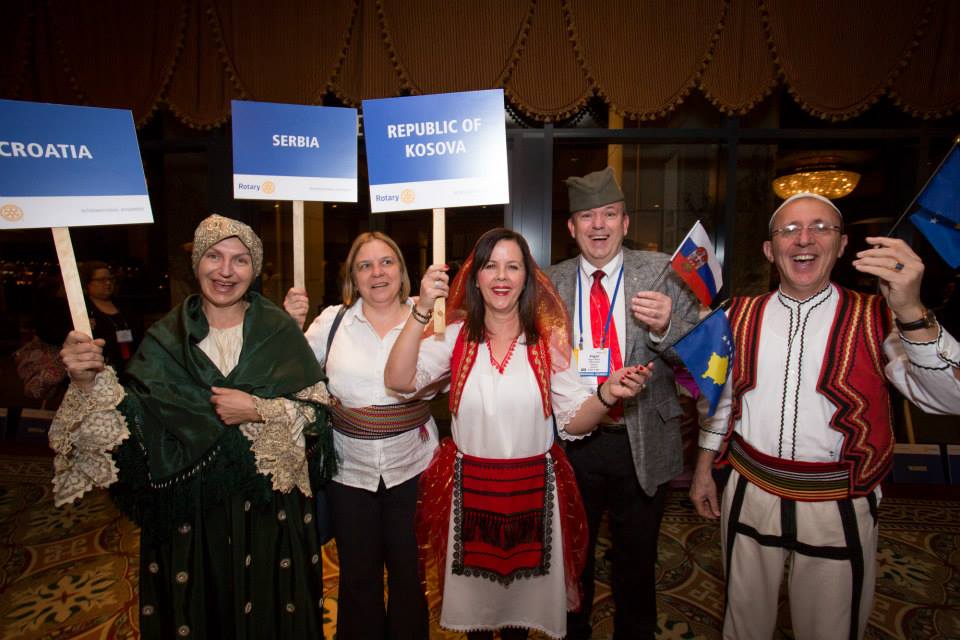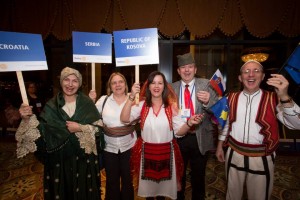 Grand March participants helped represent leaders from some of the 537 Rotary districts worldwide.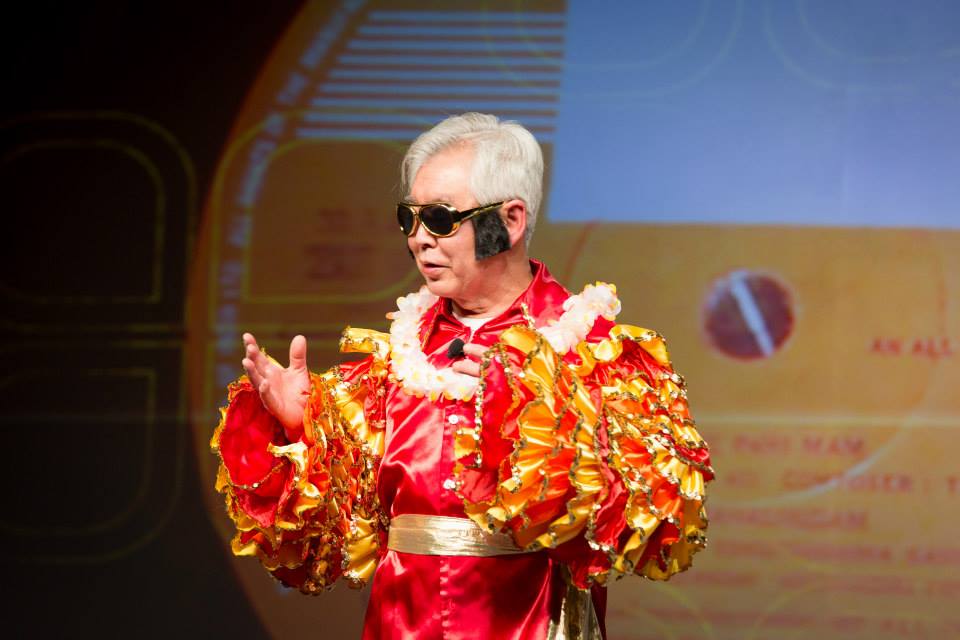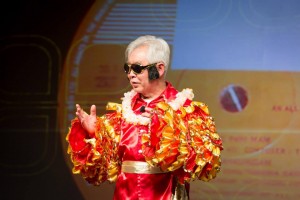 Ed Futa, master of ceremonies and past Rotary general secretary, hosts the International Festival Talent Night.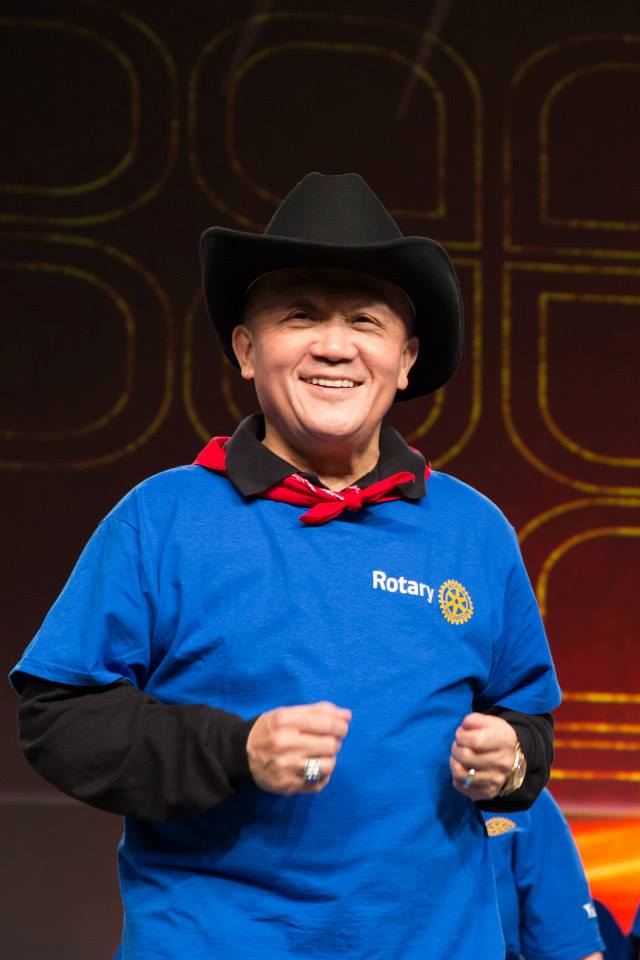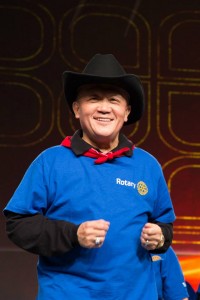 RI President-elect Gary C.K. Huang performs during International Festival Talent Night.
© Rotary International. All Rights Reserved.
ONLY IN AFRICA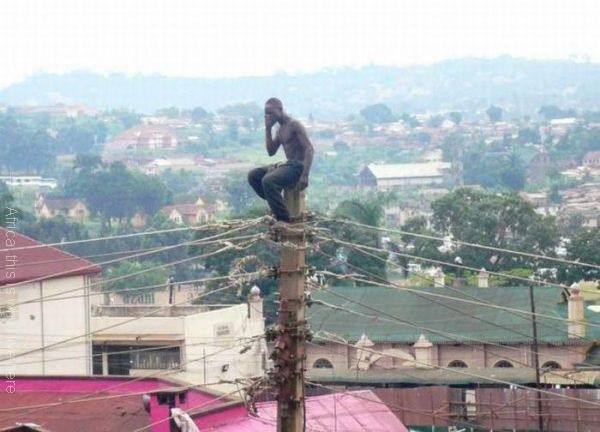 OUT OF AFRICA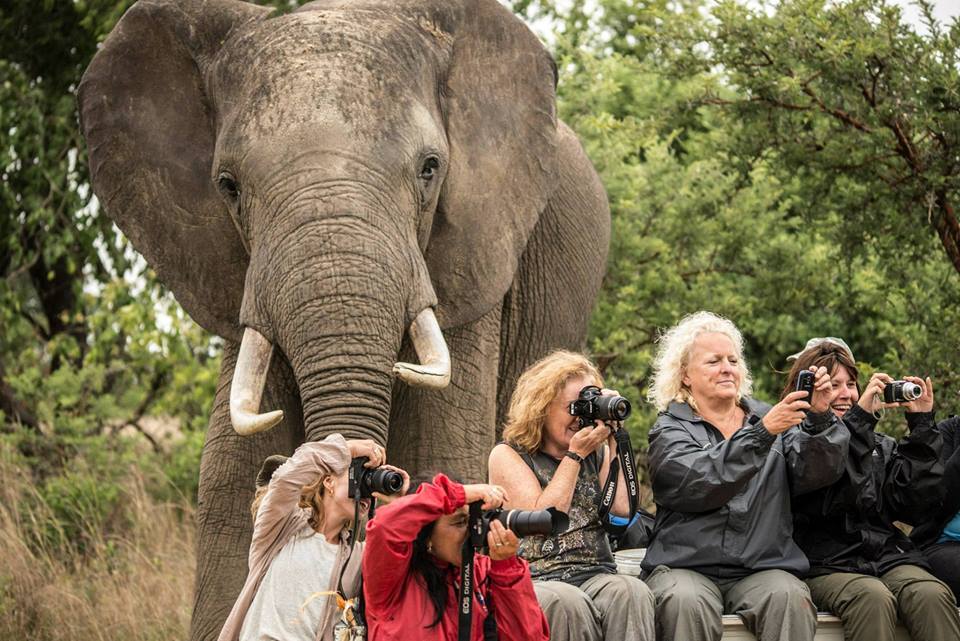 Best photo bomb.
CAUSES WORTH SUPPORTING
DAVID SHELDRICK WILDLIFE TRUST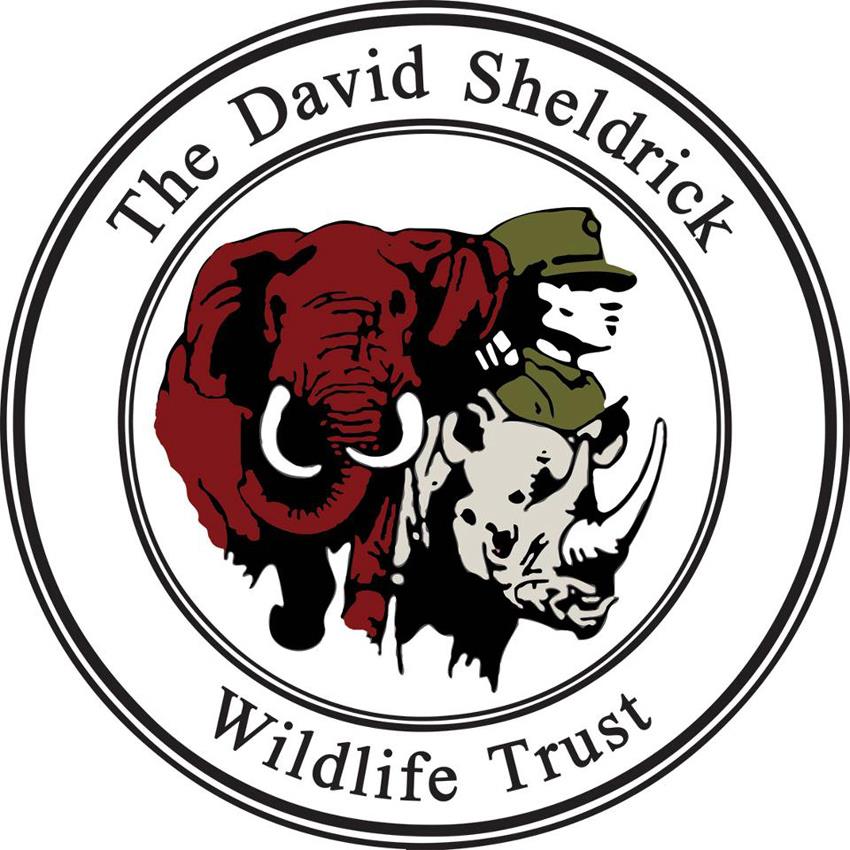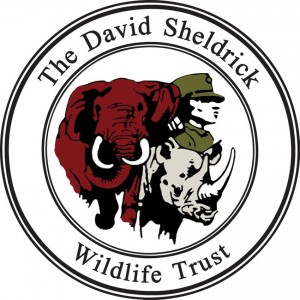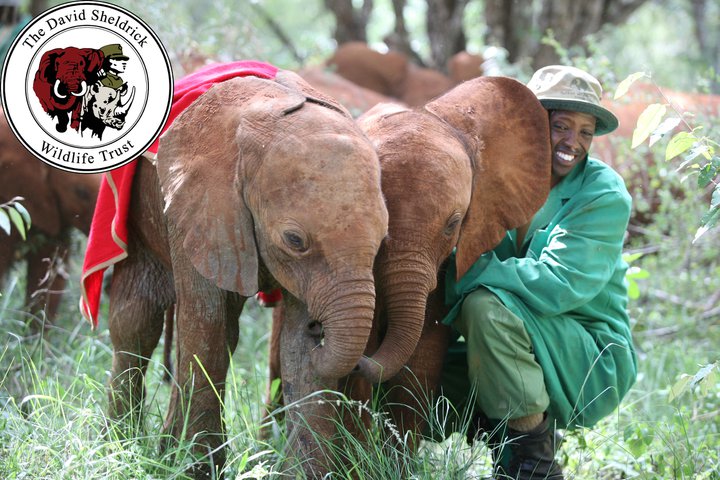 The David Sheldrick Wildlife Trust embraces all measures that compliment the conservation, preservation and protection of wildlife. These include anti-poaching, safe guarding the natural environment, enhancing community awareness, addressing animal welfare issues, providing veterinary assistance to animals in need, rescuing and hand rearing elephant and rhino orphans, along with other species that can ultimately enjoy a quality of life in wild terms when grown.
SYDNEY ROTARY CONVENTION 2014

SOME ATTRACTIONS IN AND AROUND SYDNEY
BONDI BEACH SYDNEY
The Host Organising Committee for the Rotary International Convention 2014 looks forward to welcoming you to Sydney, Australia's beautiful harbour city and host of the 2000 Olympic Games.
The Rotary International Convention 2014 will be held at Sydney Olympic Park from Sunday 1st June to Wednesday 4th June 2014. There will be plenty of exciting and interesting things going on during the Sydney Convention, only some of which will be at the convention itself. We invite you to get out and explore our wonderful city and experience our Aussie culture first hand. This section of our site will help you uncover what's on in Sydney and around our island nation during the 2014 Sydney Convention.
The programme Click to Enlarge: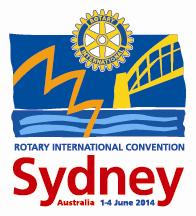 ROTARY INTERNATIONAL CONVENTION CHICAGO 2005
Rotary International Conventions are held annually in a different country in the world.  Some conventions have had over 40,000 attend, this year it is in Australia and then to Brazil in 2015.  Here are some photos from the 2005 Chicago my first Convention (remember to click on the thumb nails to get a larger photo):

FOOT NOTE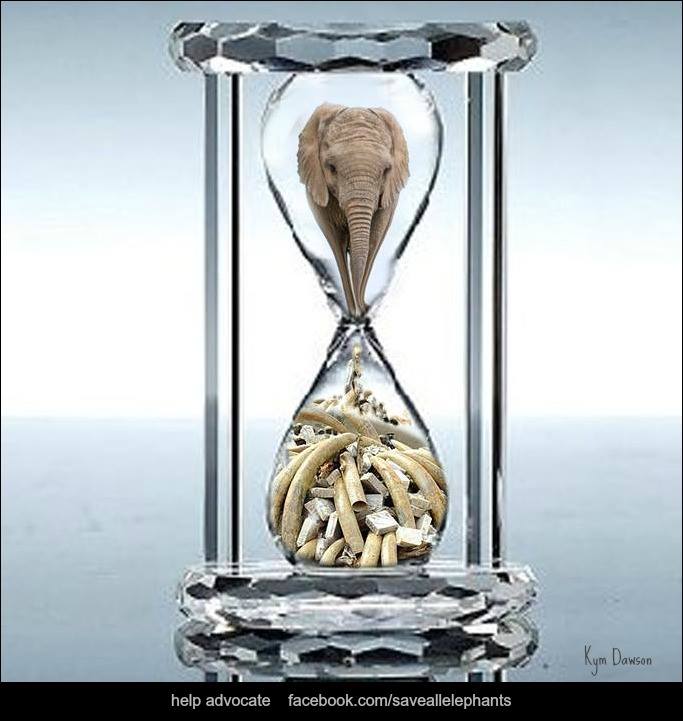 Bulletin Editor and Web Site:  John Glassford
Don't forget to regularly check our club web site for current information such as bingo rosters and various newsletters from the District Governor, the School of St. Jude's, the monthly membership on the move newsletter as well as several other club bulletins.
Rotary International President Ron Burton
Governor of District 9700 Geoff Tancred
Coolamon Club President  Dick Jennings
Coolamon Club Secretary Paul Weston
Club Treasurer  Henk Hulsman
Coolamon Rotary Club Inc. P.O. Box 23 COOLAMON N.S.W. 2701
Websites of Interest
Coolamon Rotary Club: http://coolamonrotary.com
Road MAPS to Africa a Coolamon Rotary Project: http://www.mountainsofthemoon.org/
Rotary Down Under on line: http://flipflashpages.uniflip.com/2/26587/49598/pub
Mount Kenya 2015 Web Site incorporating the ORK: http://theork.com/
Our Rotary Centennial Twin Club Hout Bay, Cape Town, South Africa: http://www.rotaryhoutbay.org
Proposed Rotarian Action Group for Endangered Species RAGES: http://www.endangeredrag.org/#