Coolamon Rotary News Bulletin #30
THIS WILL BE MY LAST BULLETIN FOR SOME TIME AT LEAST UNTIL WE RETURN FROM KENYA AND SOUTH AFRICA. It will be an African themed bulletin this week, surprise surprise!
MARCH IS ROTARY LITERACY MONTH
One of the beneficiaries of the Mount Kenya 2015 ANZAC Day Climb will be the Oloimugi Maasai Village situated on the equator under the shadows of Mount Kenya.  These children have to walk to school some 5 ks every day through hostile country with elephants and lions to contend with.  The goal is to provide good education facilities including teachers and a class room so that they can be equipped for high school and beyond.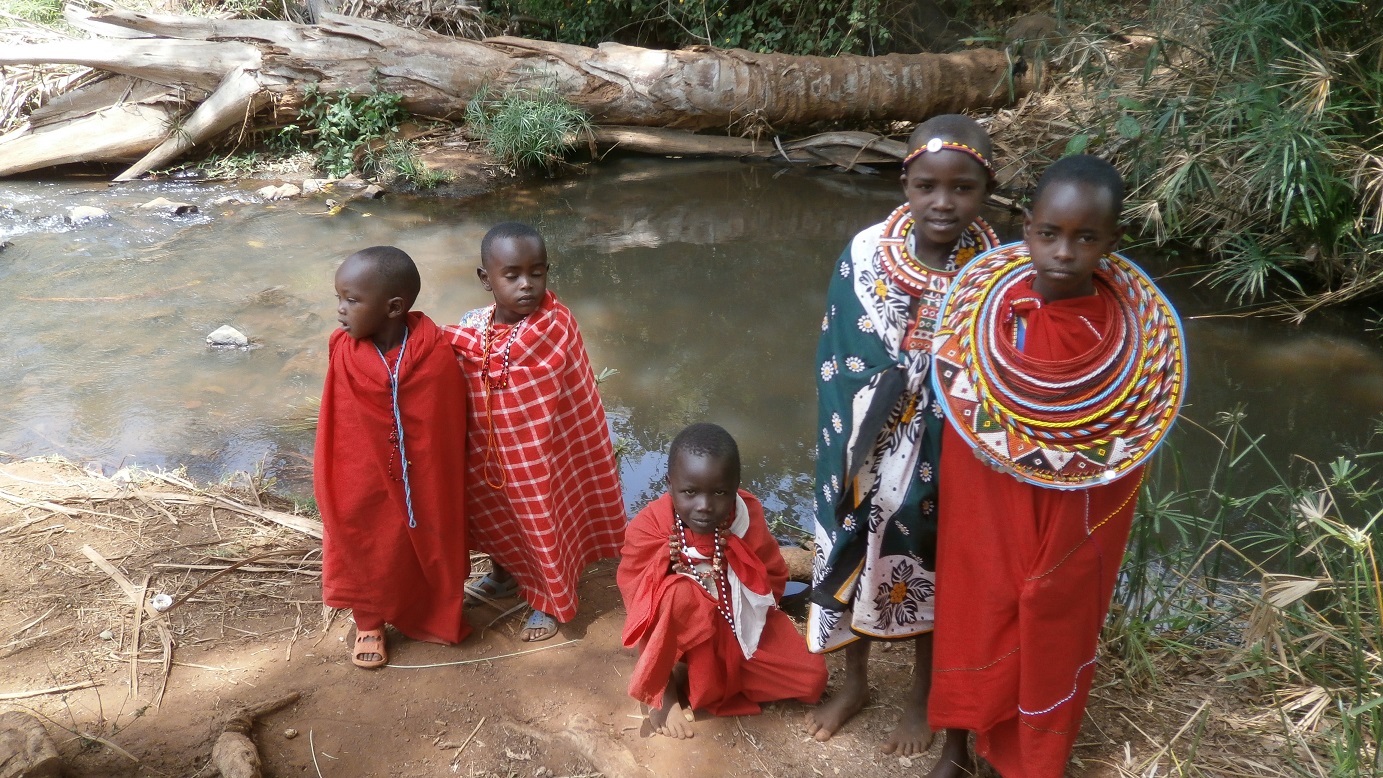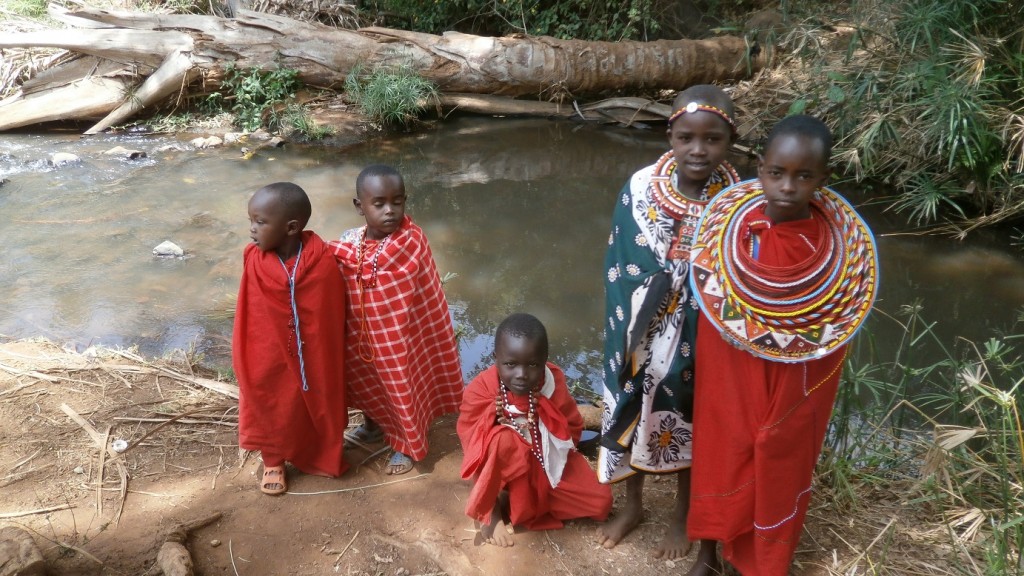 MEETING MONDAY MARCH 16th. 2015
Eleven members and  seven guests attended our meeting tonight and we had a great time with some excellent fellowship mixed with business and a very good guest speaker.  The raffle was won again by Leslie Weston and we made some pocket money with the fines session. Our guests were Marilyn Jennings, Helen Lewis, Stephen Exton, Trevor Park, Dave McKinley and our guest speaker Craig Riley.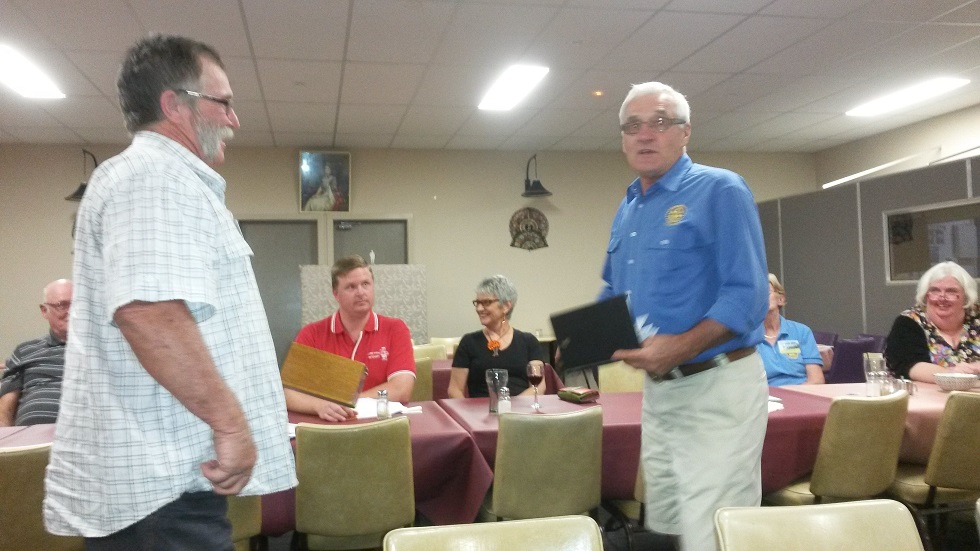 PE Wayne Lewis and PP Ian Jennings conducted the fine session tonight.
Tonight we had the pleasure of a local guest speaker in Craig Riley from the Coolamon Butchers.  It was a very good talk and Craig obviously loves his work and it showed.  Craig has a long list of achievements including NSW Apprentice of the year in his 1st year as an apprentice, butcher of the year, one of the first butchers to learn how to conduct a hazard course in meat handling following the Garibaldi salmonella scare in Adelaide.
Craig worked for various butchers and at A.J. Bush and Sons he did 80 hours a week for 7 years.  Craig moved to Coolamon with his wife Lisa and has two children and now he has a balanced life style and can see his son for dinner the old fashioned way.  The future of the butchering trade looks like going down the track of well prepared and a variety of different meals for the busy families of this day and age.  Craig also feels that the supermarkets are no longer a threat to the corner butcher shop as service and customer satisfaction is now paramount in the success of butchers like Craig,  Thank you Craig.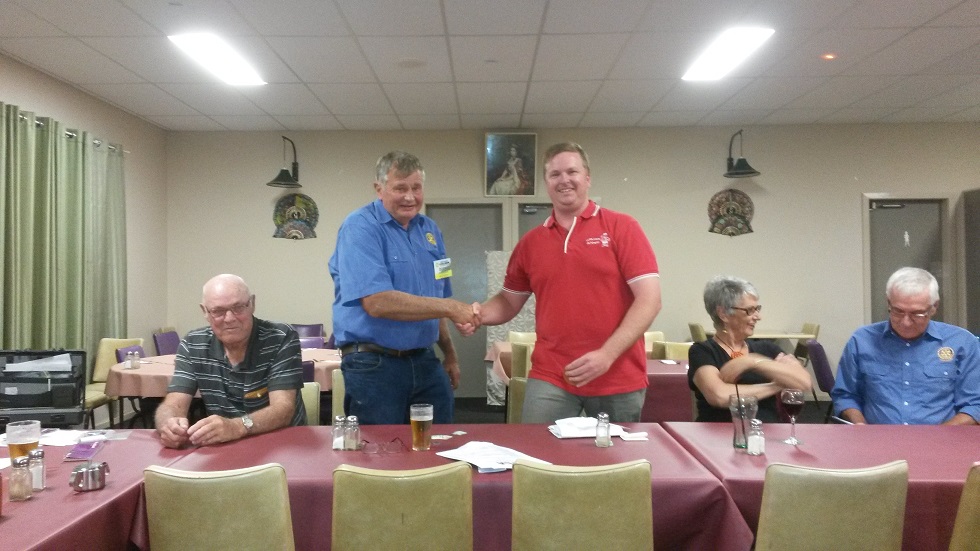 PP Dick Jennings thanking Craig Riley with our Kangaroo money pouch as a gift.
President Garth reminded members of the upcoming District Conference this weekend in Cowra.  The board also set the change over dinner for Monday 29th June.  Also on the calender is a farewell dinner for the Mount Kenya climber/hikers and safari teams set for Monday 30th March.
The Vanuatu crisis due to cyclone Pam was discussed and John Glassford to locate a ShelterBox for display and fund raising in Coolamon this Saturday.  This has been done and  a ShelterBox will be in Coolamon for Saturday volunteers are needed.
The Cornish-based charity Shelterbox is mobilising aid and a response team to Vanuatu following Cyclone Pam.
The United Nations Humanitarian Office said on the main island of Efate, 90% of structures were damaged or destroyed.
Many of Vanuatu's 260,000 population are said to be homeless, with thousands of people sheltering in over 25 evacuation centres.
The charity will send 1,000 shelter kits to help repair damaged buildings.
ShelterBox operational manager Alf Evans said: "Our initial response will see the 1,000 shelter kits deployed from Subang and distributed with CARE International.
"Once we have ShelterBox response team members on the ground we will be aiming to make further contributions to partnership work on shelter and repair."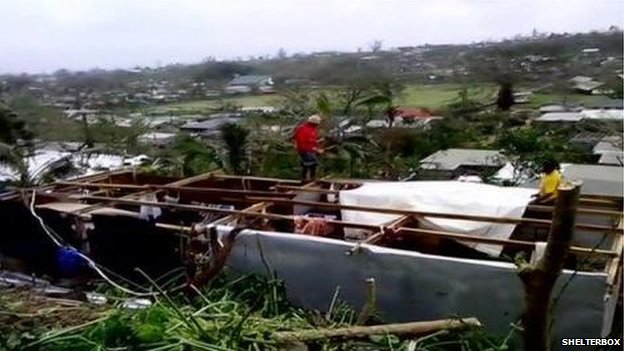 HENK
This is for you mate and we feel for you right now.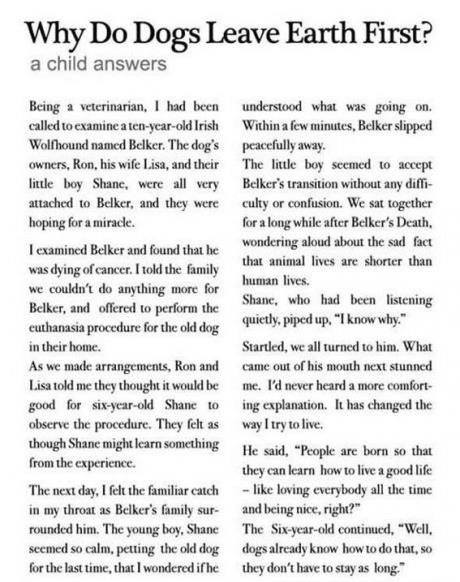 JUST FOR FUN!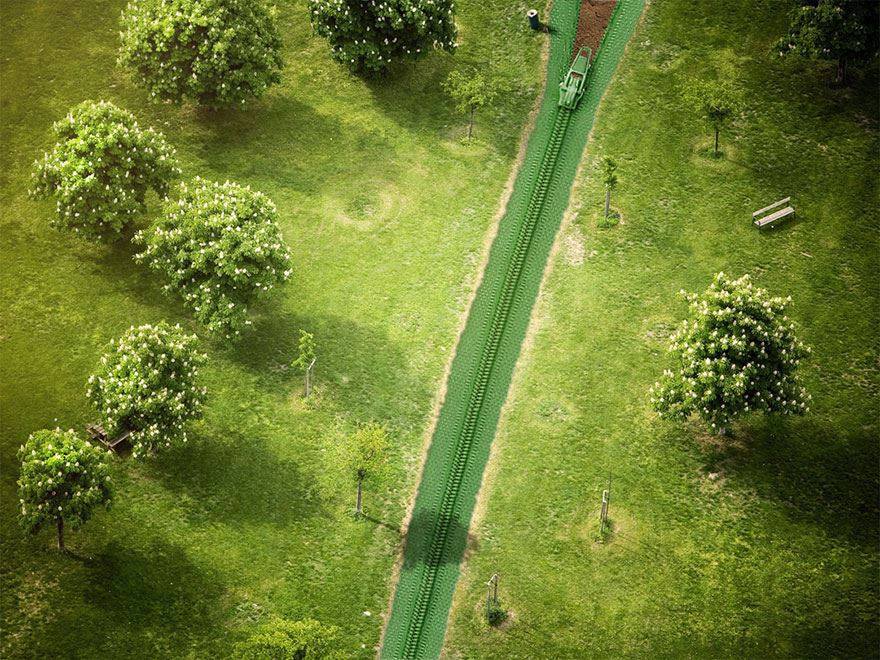 Diary Reminders
Saturday 21st March to Sunday 22nd March D 9700 CONFERENCE at Cowra.  Book Now.
*Monday 23rd March 2015 Guest Speaker Vanessa Warren Agronomist with Delta Ag worked 12 months in the USA.
***Monday 30th March Farewell Dinner for the Mount Kenya Teams and the team of 2 going to Nepal.
Saturday April 4th ROTARY EASTER MARKETS in COOLAMON.
BINGO Thursday 9th April, 2015 Ian  Jennings  (Captain), Ted Hutcheon, John Glassford, Mark Reardon
Saturday 11th April – Sunday May 10th Mount Kenya ANZAC Day 2015 Climb in Kenya.
April 13th-April 20th RYLA Camp
Sunday May 3rd D9700 Assembly at West Wyalong venue West Wyalong High School.
BINGO Thursday 14th May, Grahame Miles (Captain), Paul Weston, Wayne Lewis, Dick Jennings
Saturday 6th June – Tuesday 9th June 2015 RI Convention Sao Paulo BRAZIL.
*Monday June 29th. Annual Change Over Dinner
*Partners and Guests Night.
Apologies for Monday meetings call Christine Atkinson on 0427 880 158 or 6927 3521 BY FRIDAY 12.00 pm.
ROTARY INTERNATIONAL PRESIDENT GARY HUANG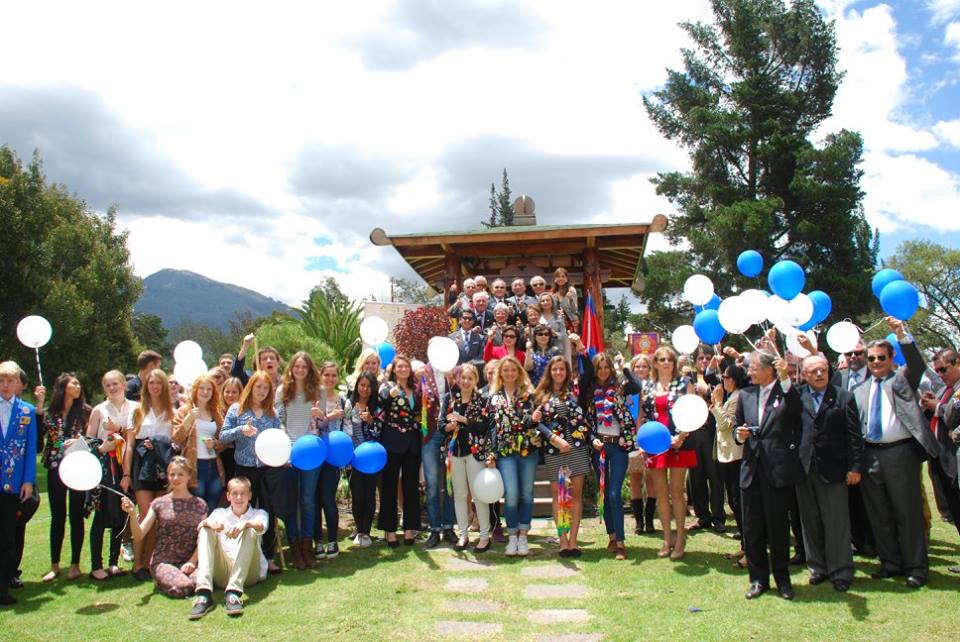 Rotary International President Gary C.K. Huang poses with inbound Youth Exchange Program students in front of the World Peace Bell in Quito, Ecuador.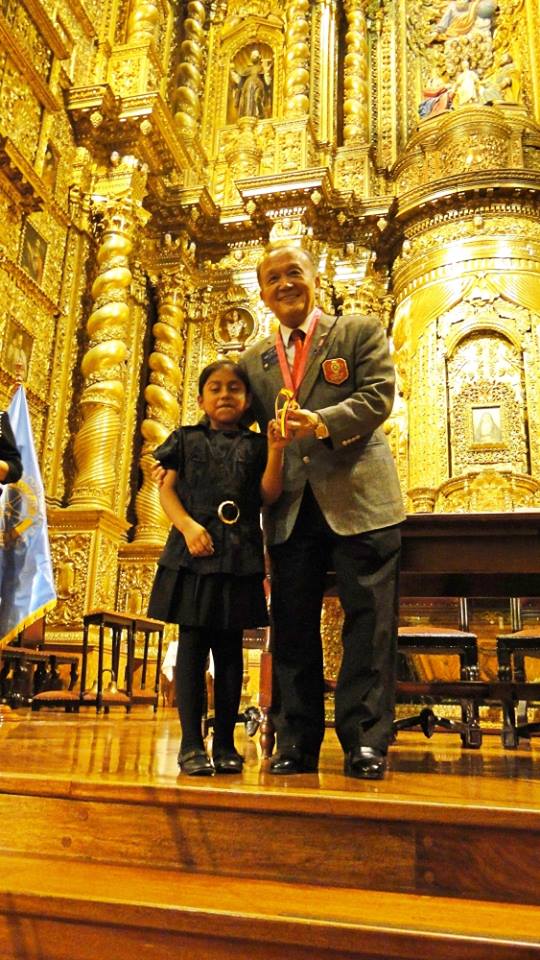 RI President Huang attended the Educational Excellence Award ceremony during his visit to Quito, Ecuador.
DISTRICT GOVERNOR DAVID KENNEDY D 9700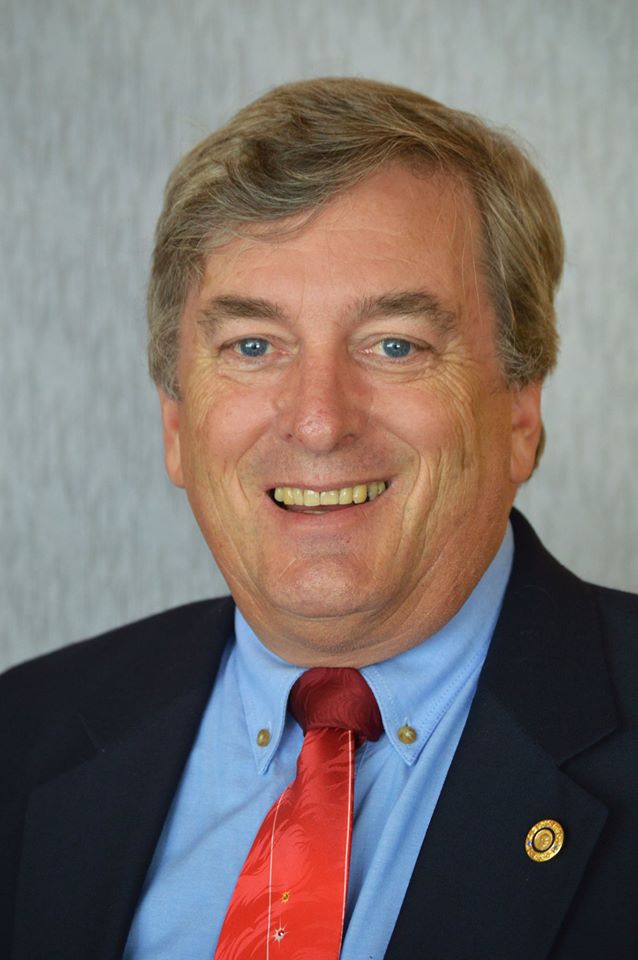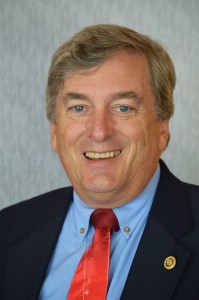 An outstanding achievement by Bathurst East Rotary to have sponsored an Interact Club at Kelso High.
Congrats to Club members Graham Bright & Stephanie Brown for their persistence and welcome to the first 7 members..
President: Emily Hayes Secretary: Amy McLeish
Treasurer: Lachlan Hicks Members: Olivia Sheehan, Jack Portegies, Bella Fenton and Tom Rosser
Also pictured here Club Pres. Peter Ketith & School Principal Michael Sloan, DG David. Well done everyone!!!
ON THE LIGHTER SIDE
 IRISH Saint Patrick's Day Today
Paddy & Murphy are working on a building site.
Paddy says to Murphy 'Im gonna have the day off, I'm gonna pretend I'm mad!'
He climbs up the rafters , hangs upside down & shouts 'I'M A LIGHTBULB! I'M A LIGHTBULB!'
Murphy watches in amazement!
The Foreman shouts 'Paddy you're mad, go home.'
So he leaves the site.
Murphy starts packing his kit up to leave as well.
'Where are you going?' asks the Foreman.
'I cant work in the dark! ' says Murphy.
Poker
A bit of beginning of the week humour:
Six Irish men were playing poker when one of them played a bad hand and died.
The rest drew straws to see who would tell his wife. One man draws the shortest straw and goes to his friend's house to tell the wife.
The man says to her, "Your husband lost some money in the poker game and is afraid to come home."
The wife says, "Tell him to drop dead!"
The man responds, "I'll go tell him."
Irish Wisdom… (Really!)
1. May the luck of the Irish be with you!
2. If you want praise, die. If you want blame, marry.
3. Here's to a long life and a merry one. A quick death and an easy one. A pretty girl and an honest one. A cold pint and another one!
4. If you're enough lucky to be Irish… You're lucky enough!
5. May you have the hindsight to know where you've been, the foresight to know where you are going, and the insight to know when you have gone too far.
6. A man may live after losing his life but not after losing his honour.
7. "All the world's a stage and most of us are desperately unrehearsed." – Sean O'Casey
8. You've got to do your own growing, no matter how tall your father was.
9. It is often that a person's mouth broke his nose.
10. It is better to spend money like there's no tomorrow than to spend tonight like there's no money!
The Airplane
Paddy the Englishman, Paddy the Irishman, Paddy the Scotsman, and Paddy the Welshman were all flying together in an airliner. The captain announced that they were losing altitude rapidly and that one of them would have to jump out to save the others.
"I do this for the glory of Scotland," said Paddy the Scotsman and he jumped out.
"We need to lose more weight," said the captain, so Paddy the Welshman shouted, "I do this for the glory of Wales," and jumped out.
"Sorry," said the captain. "I'm afraid we need to lose the weight of just one more person."
"I do this for the glory of Ireland," said Paddy the Irishman and threw out Paddy the Englishman.
Thanks for the above from PDG Patrick Coleman in Zimbabwe.
ROTARY INFORMATION
ROTARY WINS PRESTIGIOUS SILVER TELLY FOR AIDS DOCUMENTARY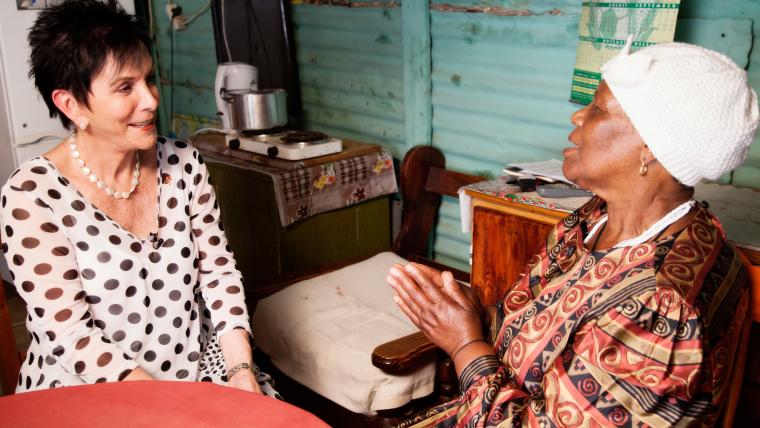 Marion Bunch my CEO when I served on the RFFA now RFHA Board for 3 years. I learnt a lot from this very strong woman.  I first met Marion at the Chicago Convention celebrating 100 years of Rotary.
A documentary film produced by Rotary's broadcast media department that features Rotary member Marion Bunch and her work to prevent the spread of HIV/AIDS in underprivileged African communities won two 2015 Telly Awards.
The prestigious awards are given annually to the finest film and video productions. Rotary's documentary, "Rotary Family Health Days" received a Silver Telly, the highest honor, in the online video-documentary category, and a Bronze Telly in the online video-branded content and entertainment category. The documentary was shown by the South African Broadcasting Corporation and throughout Africa.
"What we tried to accomplish with the film was to get the good news and the good deeds out there so that the non-Rotary world can see it," says producer Andrew Chudzinski. "It was a great collaborative project."
The film documents the tremendous burden HIV/AIDS places on African families and communities. It covers the journeys of two women: South African grandmother Me Maria, who is raising her two grandsons whose parents died of AIDS, and Bunch, from Atlanta, Georgia, USA, who became a global advocate for AIDS prevention and the inspiration for Rotary Family Health Days after she lost her son to the disease.
ONLY IN AFRICA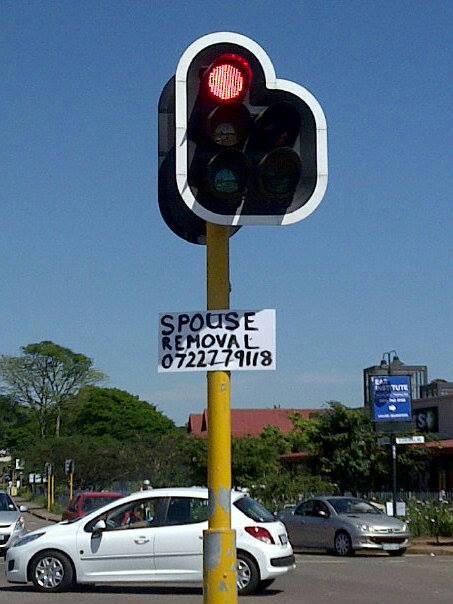 OUT OF AFRICA
 
Cape Town on our schedule from May 4th.  Great city great people!
MOUNT KENYA 2015 ANZAC DAY CLIMB
This will be a permanent section for the next 12 months in our weekly bulletin and I will update stories to this article as and when we get them.   The Australian Commonwealth Department of Veterans Affairs have approved our application to be part of the Centenary for ANZAC and we are allowed to use the logo below with some rules on it's use: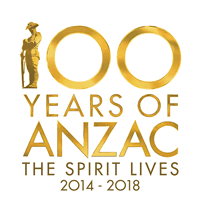 The Mount Kenya 2015 web site can be found here on clicking the banner below: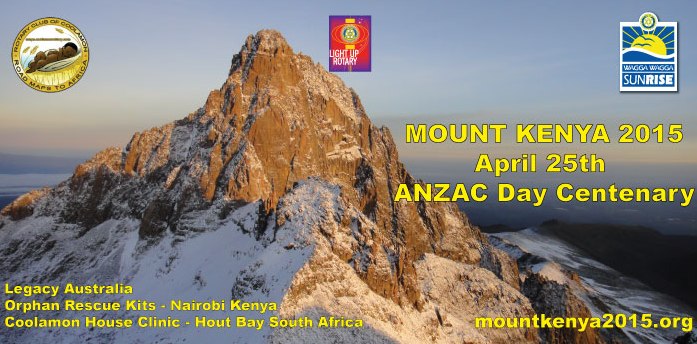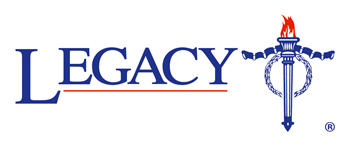 THE CLIMBERS/HIKERS
Fred Loneragan co-leader Wagga Wagga Sunrise Rotary Club from Wagga Wagga retired NSW policeman 72 climbed the Mountains of the Moon with me in 2011.
John Glassford co-leader Coolamon Rotary Club originally from Kenya 71
Chris Finkel Forbes Rotary Club 71
The above are the three over 70 and I do not know the exact ages of the rest of the climbers:
Mathew Joseph Rotorua Rotary Club New Zealand a retired doctor and anesthetist originally from India.
Alex Thompson from Coolamon and the youngest at 26 not a Rotarian but his Mother and Father both leading lights in Coolamon want Alex to experience Africa with us.
Peter Sparks Griffith Avanti Rotary Club a retired NSW Senior Ambulance Officer and climbed Kilimanjaro with me in 2007.
Mark Janetzki Henty Rotary Club School teacher and climbed the Mountains of the Moon with me in 2011.
Harry Nixon Wagga Wagga Kooringal Rotary Club an electrician with his own business in Wagga Wagga.
LAC David Nixon Harry's son in the RAAF based at Williamtown.
Don Dyce Coolamon Rotary Club and a local farmer in the Coolamon area.
We also have 5 ladies joining us on safari of which three are partners of the climbers/hikers.
There is still a chance that some local Kenyan Rotarians will join us.  The four Majors from the ADF are unable to join us due to the illness of Major Rebecca Lacey
LAC David Nixon will be leading us in the Dawn Service from the summit of Point Lenana on ANZAC Day which we will record and hopefully send back to Australia from just below the summit.
We are launching the Indiegogo crowd funding campaign for the project this Saturday afternoon at our Rotary District Conference in Cowra.  Having never done one before we are in the dark as to the response that we will get. We are also approaching all our Rotary connections as we have done in the past in the normal way with our Kilimanjaro and the Mountains of the Moon climbs in 2007 and 2011.
You will be able to get on from Saturday afternoon via our web site:
I will be asking each and everyone of you to share the link via email with 20 of your family, friends and business acquaintances and ask them to do the same.  This way we ask for your support for the beneficiaries of this adventure.
Each climber is funding their own travel and accommodation costs, so that every $ we raise, as a team, goes to the beneficiaries.
Just briefly this all came about not long after we returned home from the Mountains of the Moon climb/attempt.  It is not about myself but about why I started this. It is about my Father , my Mother, Kenya and the children.  My Father was an original ANZAC a Kiwi who landed at Gallipoli on ANZAC Day 1915.  Survived until July when he was hit in the chest and lost an eye. My Mother was a British Army nurse on the Egyptian front and a triage sister at El Alamein and loved the ANZACS.  Mother eventually married one!  Dad migrated to Kenya from New Zealand in 1919 and started  a coffee plantation.
Originally I was going on my own in a silent tribute to my Father who died in Kenya when I was 10. However Fred Loneragan persuaded me otherwise!  My Father joined the New Zealand Army in 1911 as a 20 year old.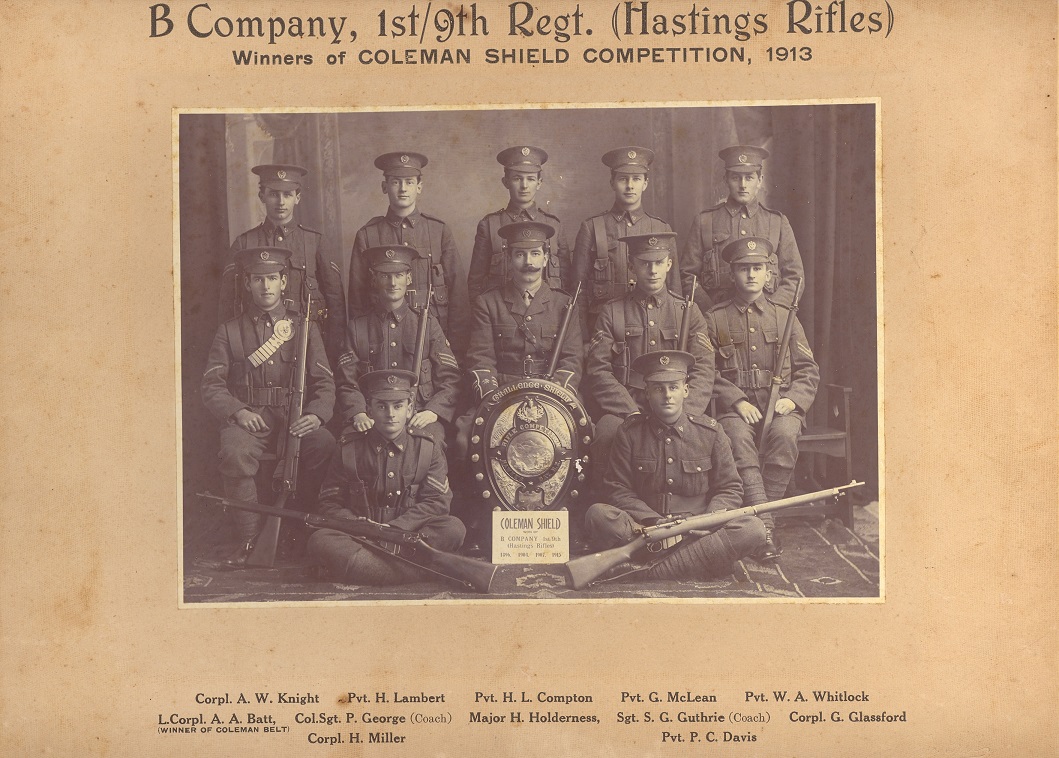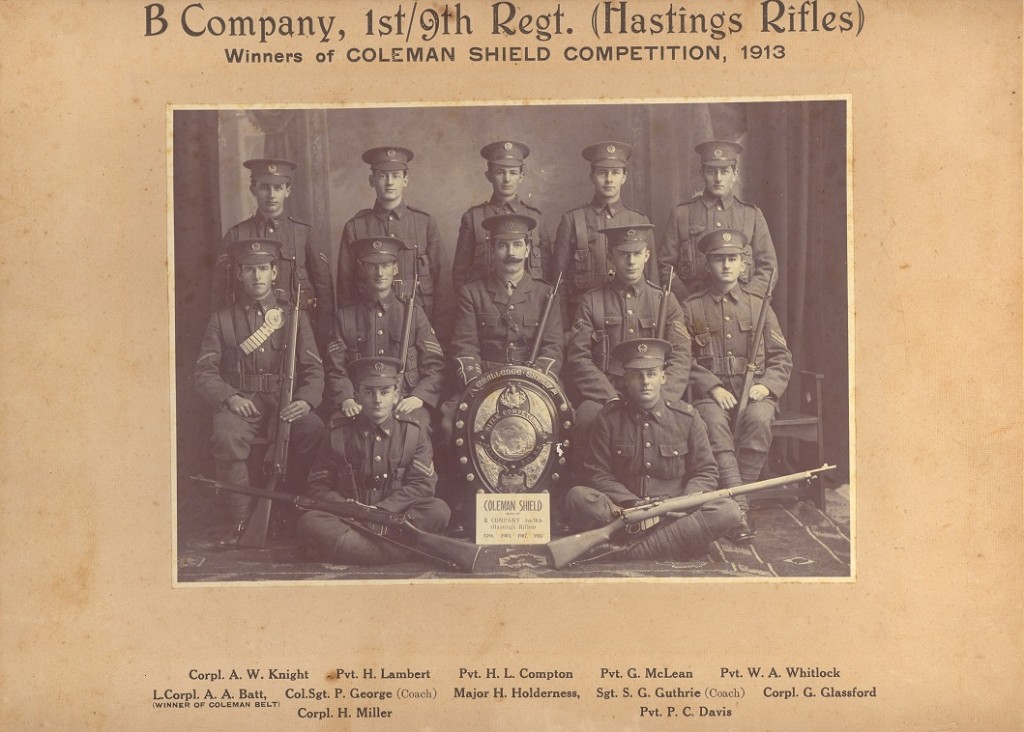 FOOTNOTE
We are visiting Giraffe Manor on the 1st May and it is one of Nairobi's most iconic buildings, but the strangest and most enjoyable thing about it is not its beautiful façade or elegant interiors, it's the herd of resident Rothschild giraffe. The long-necked beasts pop in and out of the manor, perhaps even joining us for lunch.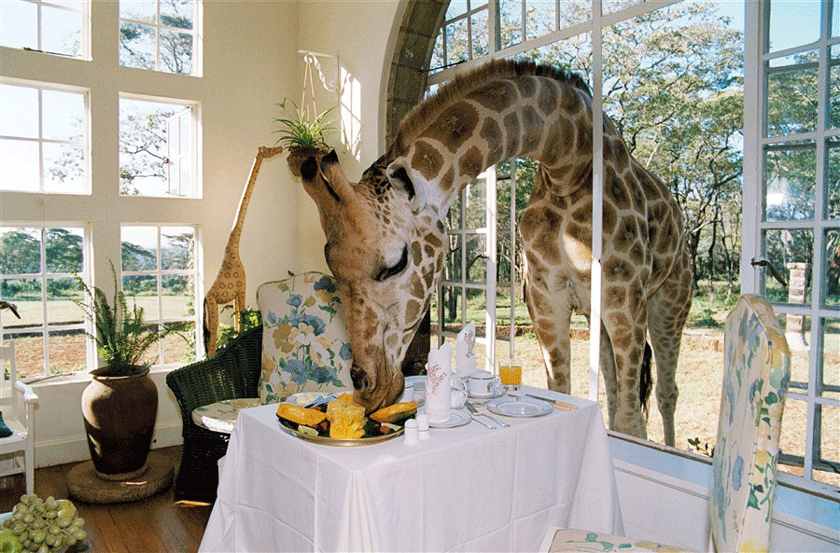 LATEST NEWS FROM RAGES.
The One Fight Unite RAGES poster campaign continues to gather momentum, thanks to Duke Ingram and Rubin Besureis from London and their band Besureis.  This week two more notable conservationists joined the SAY NO! Poster Campaign.
Saba Iassa Douglas-Hamilton is a Kenyan wildlife conservationist and television presenter. She has worked for a variety of conservation charities, and has appeared in wildlife documentaries produced by the BBC and other broadcasters.
Best known for her work on the Big Cat Diary.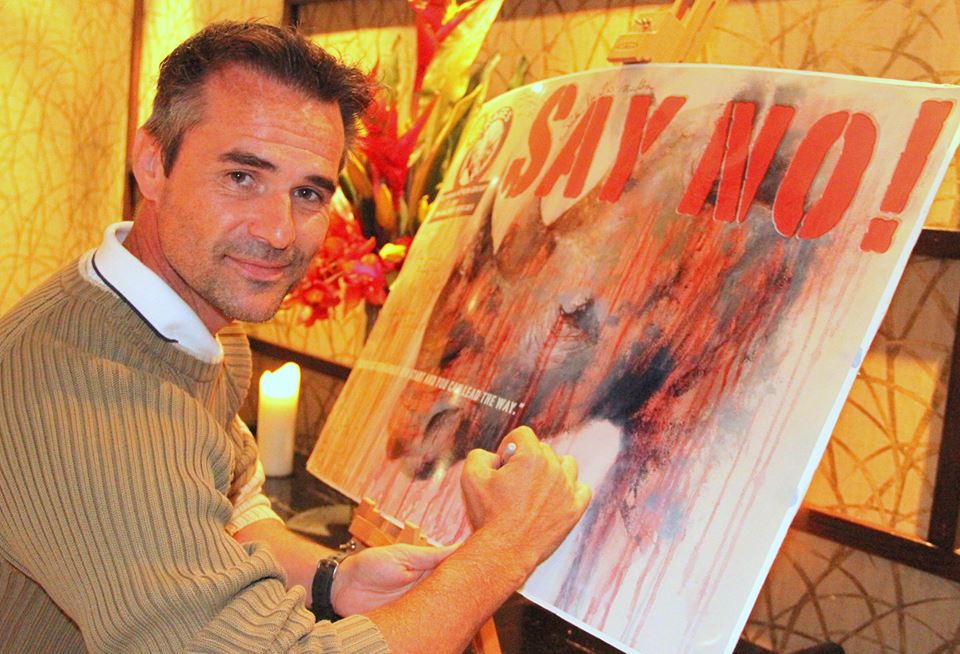 What a great day having lunch with the one and only Kevin Richardson, the lion whisperer, what a blast he is. The man who brings the big cats, hyenas and other large carnivores of Africa up close and personal to the screen. Millions of people around the world have fallen in love with his films and documentaries and famous cuddles with his beloved lions. We think you're fabulous Kevin. For more on Kevin's work and the journey of his extraordinary life please check the link below:
The Besureis Team with Kevin Richardson: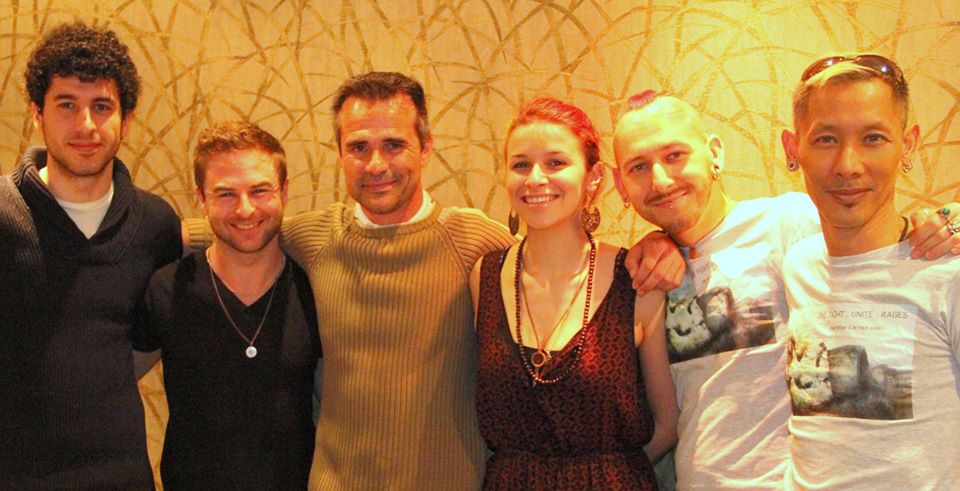 POST SCRIPT
That is all for the regular bulletin HOWEVER when time permits and with your blessing, over the next 2 months or so I will do my best to send you updates on the progress of the trip to Kenya and South Africa and RAGES.

PLEASE CALL ME ANYTIME 02 6927 6027.
Bulletin Editor and Web Site:  John Glassford
Yours in Rotary John Glassford Chair 2014 -2015
Rotarian Action Group for Endangered Species
Don't  forget to regularly check our club web site for current information such as bingo rosters and various newsletters from the District Governor, the School of St. Jude's, the monthly membership on the move newsletter as well as several other club bulletins.
Rotary International President Gary Huang
Governor of District 9700 David Kennedy
Coolamon Club President  Garth Perkin
Coolamon Club Secretary Paul Weston
Club Treasurer  Henk Hulsman
Coolamon Rotary Club Inc. P.O. Box 23 COOLAMON N.S.W. 2701
Websites of Interest
Coolamon Rotary Club: http://coolamonrotary.com
Road MAPS to Africa a Coolamon Rotary Project: http://www.mountainsofthemoon.org/
Rotary Down Under on line: http://flipflashpages.uniflip.com/2/26587/49598/pub
Mount Kenya 2015 Web Site incorporating the ORK: http://theork.com/
Our Rotary Centennial Twin Club Hout Bay, Cape Town, South Africa: http://www.rotaryhoutbay.org
Rotarian Action Group for Endangered Species RAGES: http://www.endangeredrag.org/#