Coolamon Rotary News Bulletin #31

MARCH IS ROTARY'S WATER & SANITATION MONTH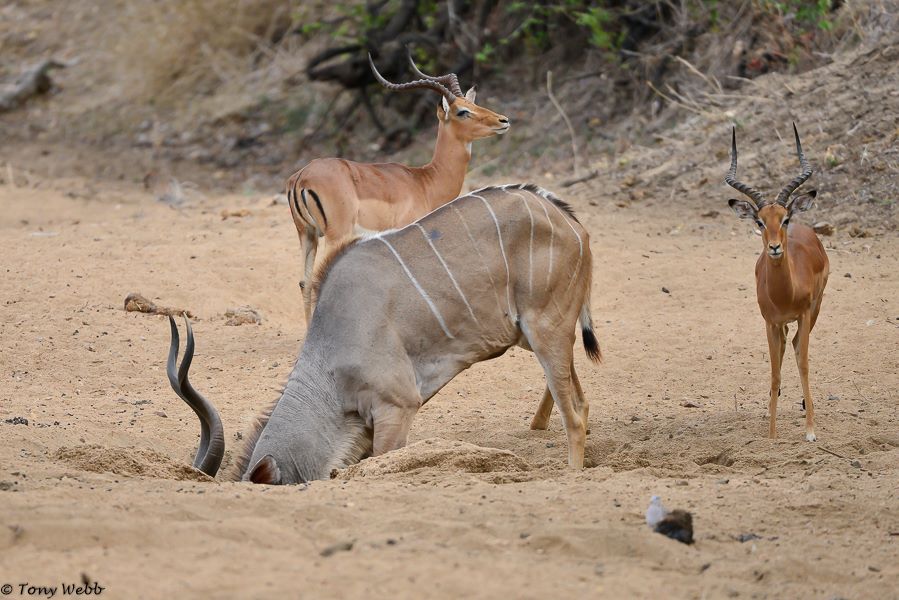 Feb 2016. In the midst of a serious drought it is interesting to see how certain animals manage the situation. This hole in a 'dry' riverbed was dug by an Elephant which becomes an important life line for other animals to make use of. Here a Kudu bull is quenching his thirst whilst two male Impala wait their turn. There were a number of different species that made use of this waterhole that I saw. From Baboons, Bushbuck, various birds etc.
MEETING MONDAY MARCH 7th. 2016
Another very busy week for the Rotary Club of Coolamon.
Last week we went to Wagga Wagga to support Polio Plus by going to the movies.  30 members, partners and friends attended.   It was also an excellent turn out from the Wagga and surrounding Rotary clubs.  Dame Maggie Smith starred and it was based on a true story.  Most enjoyable night which started with a meal at the Thirsty Crow!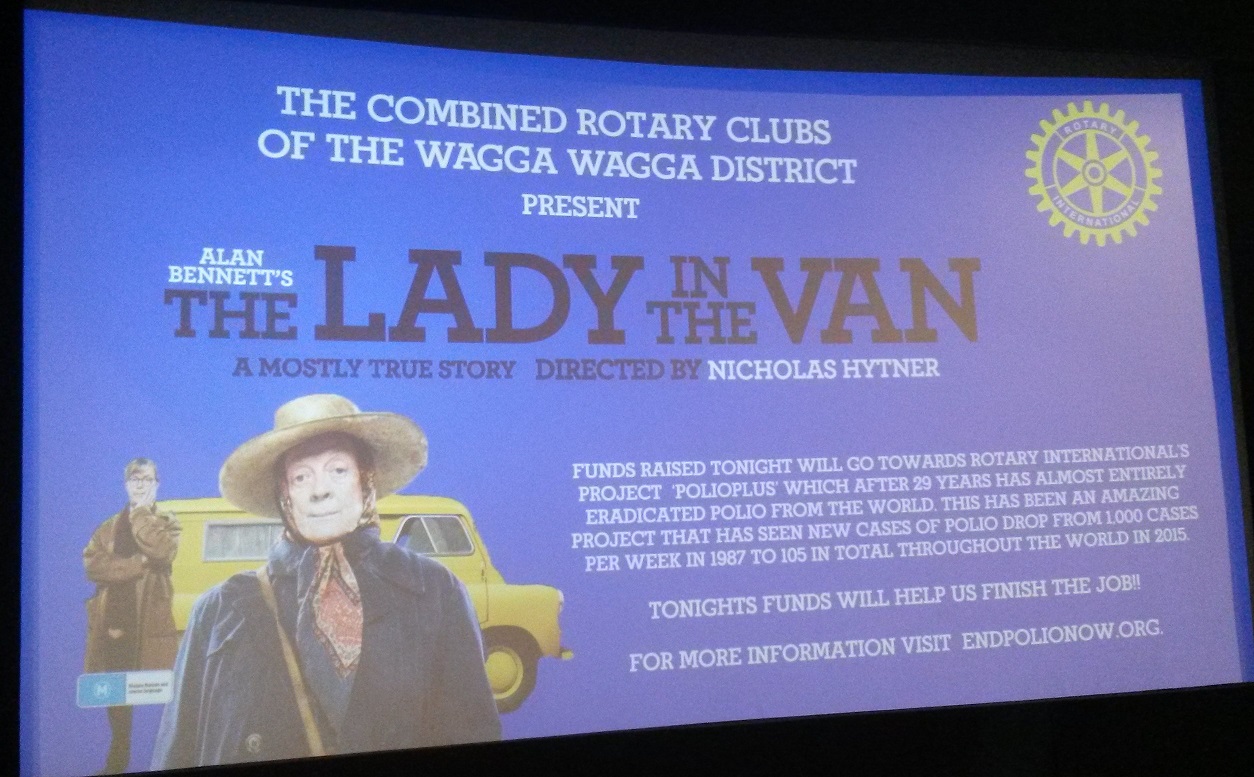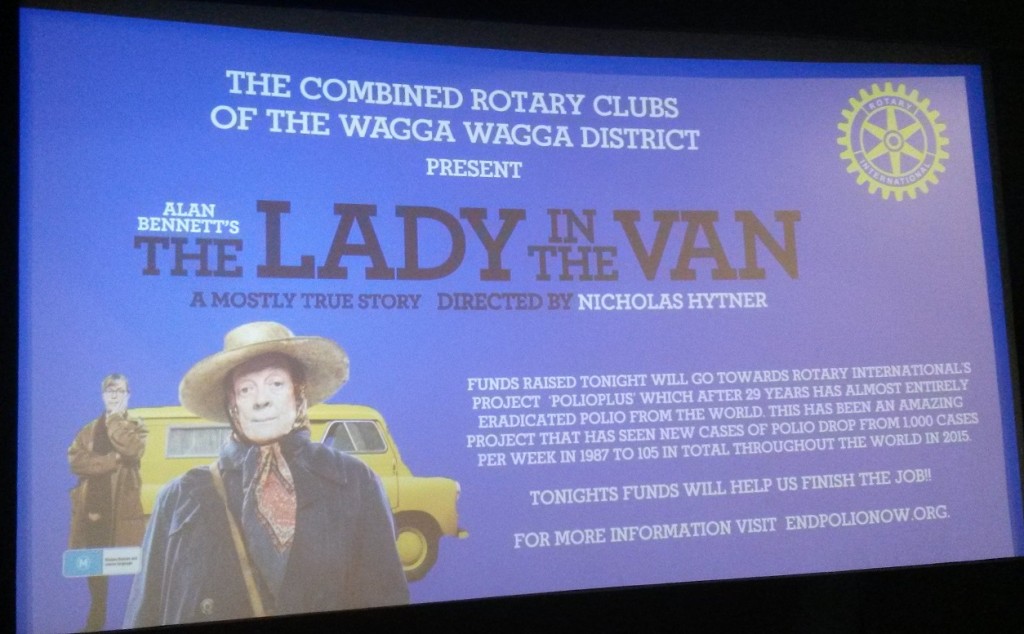 DG's Second Coming March 7th 2016
Monday night we had the pleasure of the second visit by our DG Gary Roberts and Marilyn Roberts.  Also present were the AG Bryan Short and his wife the AG Group 4 from Temora, Tony Sinclair and some of the members of Temora RC.
Present 13 members from Coolamon and our guests were:
DG Gary Roberts and Marilyn Roberts, AG Group 5 Bryan Short and Sally Short, AG Group 4 Tony Sinclair and visiting Rotarians from Temora, Brendon Fritsch, Peter Glasgow, Arthur Bradley and Lisa Love.
Also Helen Lewis and Susan Glassford.
We had a jovial meeting with DG Gary promoting the upcoming D9700 DISCON. One of teh highlights of the conference will be Saturday night with a move from tradition in that we will be at a Beatnix Concert.  DG Gary and Marilyn have lined up some excellent speakers and the RIP representative will be PRIP Kalyan Banerjee.  Also PRIP Bill Boyd is teh key note speaker as Chair of WASRAG.
Marilyn Roberts who is also the D9700 Secretary spoke on the Governor's partner's project:
Quilts for Mothers 
Be A Gift to the World is the theme for this year and it has made us think about what gifts we have to give to the world. While visiting the clubs we have met many women who are patch workers and together we devised a plan to use our gifts and to make quilts and sell them at the District Conference in Wagga Wagga in April.
Partners who are not patch workers are knitting, crocheting blankets and other items for sale. All donations are gratefully accepted. The money will be donated to Foundation- Maternal and Child Health. For those who cannot sew, this is a great opportunity to purchase a valuable homemade quilt at a reasonable price. Click here to go to the Quilts for Women Rotary Facebook page.  – See more at:  QUILTS for MOTHERS.
CLUB MATTERS:
PE Don Dyce spoke on the PETS training that he attended.  Don presented President Wayne with the Membership Development Award that our club received at PETS for achieving the highest retention rate over the past 3 years n D9700.
Reminder that D9700 Assembly is on at Grenfell on Sunday April 10th all incoming board members are requested ot attend.  Starts at 10 am at teh Grenfell High School.
JUST IN:  Monday 21st March we have been invited to attend the Temora meeting at the Temora Aviation Museum.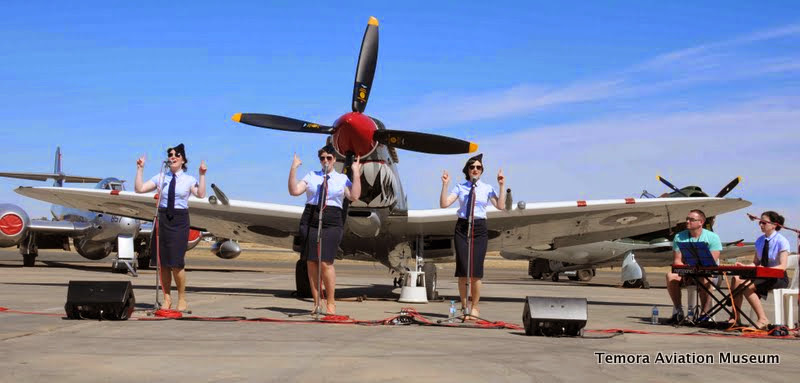 Board meeting tomorrow Wednesday night.
ShelterBox for FIJI appeal to be discussed at the board meeting.  See Footnote.
Diary Reminders
Tuesday March 8th International Women's Day 2016
Wednesday 9th March Board Meeting.
BINGO: Thursday March 10th Grahame Miles (Capt) Dave McKinley, Myffy Collette, Bernadette Milne.
Monday March 14th TBA
Sunday March 20th International Night Committee Meeting in Coolamon at 5.00 pm
Monday March 21st TBC Temora Aviation Museum joint meeting with Temora Rotary.
Monday March 28th Easter Monday NO MEETING
Monday April 4th TBA
Sunday April 10th District Assembly Club Directors Training at Grenfell High School 9.00 am start.
Wednesday April 13th Board Meeting
Thursday April 14th BINGO Roster: Ian Durham (Capt) Wayne Lewis, Paul Weston, Leslie Weston.
Friday 22nd – Sunday 24th April 2016 D9700 Conference in Wagga Wagga.
*Saturday May 14th International Night at the Ganmain Hall in aid of RAGES Inc.
Saturday 28th May 2016 – Wednesday June 1st Seoul RICON South Korea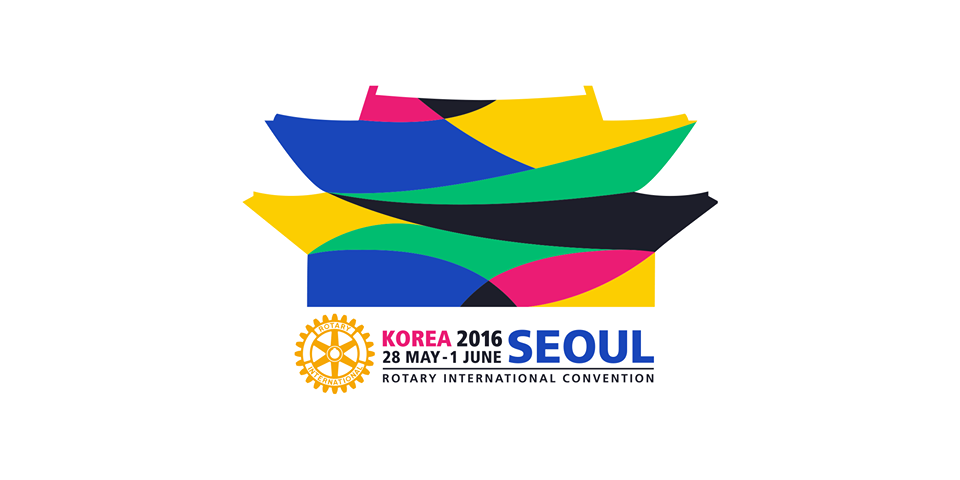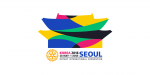 *Partners and Guests Night.
Apologies for Monday meetings call Ian Jennings on 0428 492 157  BY FRIDAY 12.00 pm.
ON THE LIGHTER SIDE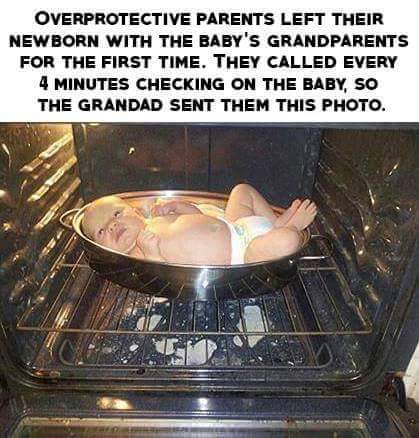 Editor's note: No child was harmed in this story.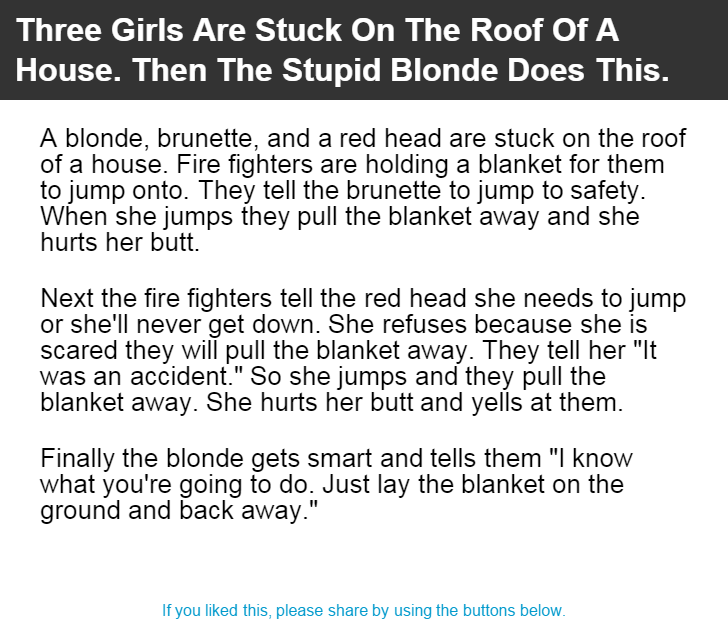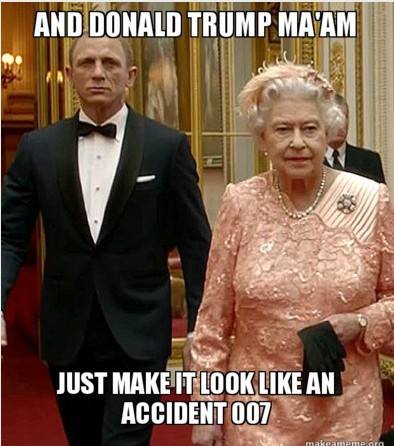 ROTARY INTERNATIONAL PRESIDENT
K.R. RAVINDRAN "RAVI"
PRESIDENTIAL MESSAGE
MARCH 2016 
Some years ago, I was asked to speak at an Interact club in my home city of Colombo, Sri Lanka. I have always taken my interactions with Rotary youth very seriously, so I prepared my remarks carefully and put the same effort into my presentation that I would for any other event. After the meeting, I stayed to chat with a few of the Interactors, answering their questions and wishing them well.
I came out of the classroom where we had met into the autumn afternoon. The bright sun was shining directly into my eyes, so I found a bit of shade behind a pillar where I could wait for my ride.
As I stood there, hidden from view, I overheard a group of the very Interactors who had just listened to my speech. Naturally I was curious: What would they be saying? What had they taken away from my presentation? I quickly realized that what they had taken away was not at all what I had intended.
 Another Great Science and Engineering Challenge in Wagga Wagga. Well done everyone.
Well done Trevor Webb once again for a great Science and Engineering challenge day. A big well done to Albury High school and good luck for Dubbo.

Conference Chairman:
Michael Knight 
Wollundry  –  Wagga Wagga
6922 3164 (home)
0412 376 570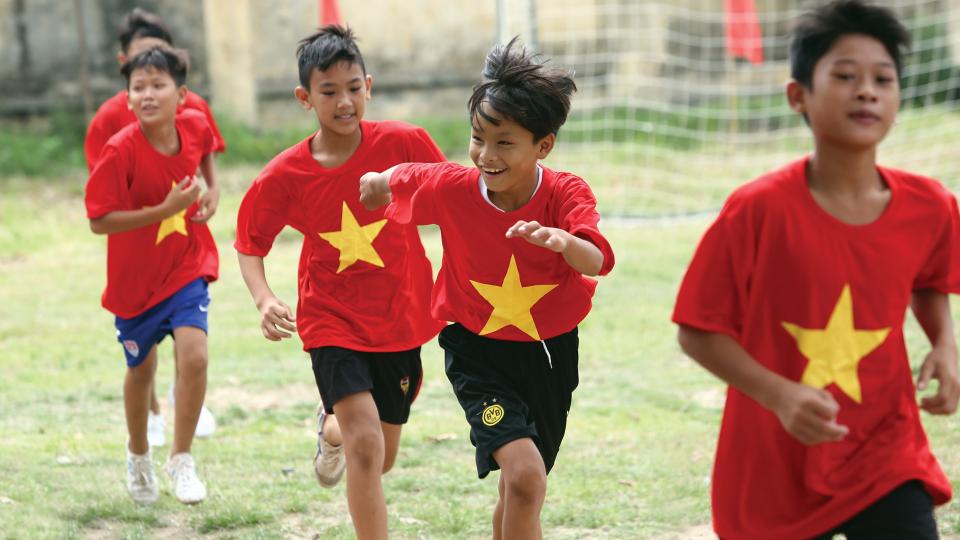 The fierce July sun beat down on us as we approached the field where the match was to take place. It wasn't much of a soccer pitch, with its uneven terrain and rusty poles for goalposts, but the local teens we had met came ready to play. They guided us over the piles of bricks and broken tiles that separate their neighborhood community center from the field behind it and took their positions.
Much like any schoolyard competitors, incursions from grazing cows notwithstanding, players stretched and warmed up, took turns retrieving out-of-bounds balls, and, after the final goal, lined up to exchange high-fives. The Vietnamese contingent handily outscored our group of American Rotary volunteers, but the defeat was far from bitter. The five Rotarians, four Interactors, and two 20-something alumni of Rotary Youth Leadership Awards had already achieved what they had come to Vietnam to do: distribute durable soccer balls to promote play and to spread Rotary's message of service and goodwill.
Australia First Country to Place Immediate Ban on Lion Trophies.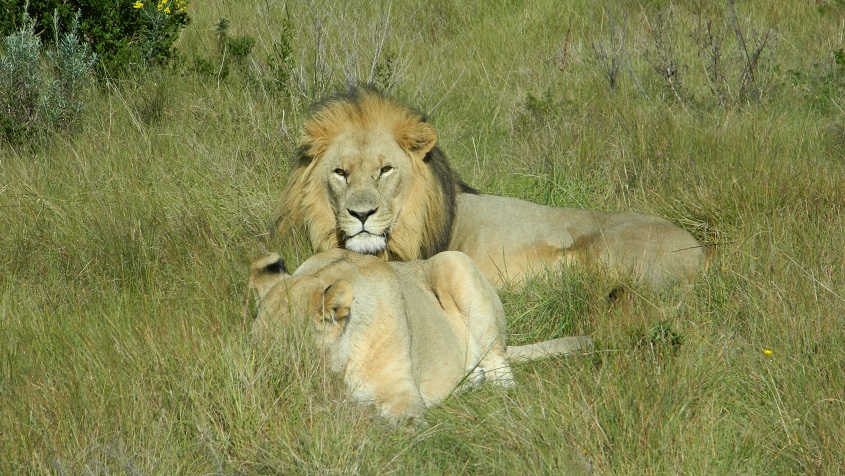 Above two members of a pride of lions that we met in South Africa, protected and as they should be.
Australian environment minister Greg Hunt made a bold and important move for the welfare of lions by signing an order banning any import or export of any trophy body part of a lion.
Hunting of lions for sport, show, and profit has become a major problem for wild lion populations over the past 25 years especially. A practice known as "canned hunting" has become unfortunately widespread in which lions are intentionally bred in captivity only to be more or less handed over to international hunters for sport. Often times in these circumstances the lions are drugged or baited, further adding to the gruesome inhumanity of it.
Due to a multitude of factors, the lion population has fallen to 40,000, 50% less than it was 25 years ago, according to the International Fund for Animal Welfare. There are many factors contributing to this such as habitat loss, human conflict, and skewing of the genetic balance within lion communities by removing large male lions for illegal hunting purposes.
Hunt announced the new policy during a "global march for lions" at Melbourne's Federation Square and said the practice of canned hunting was "cruel" and "barbaric."

Hope Update – Saving the Survivors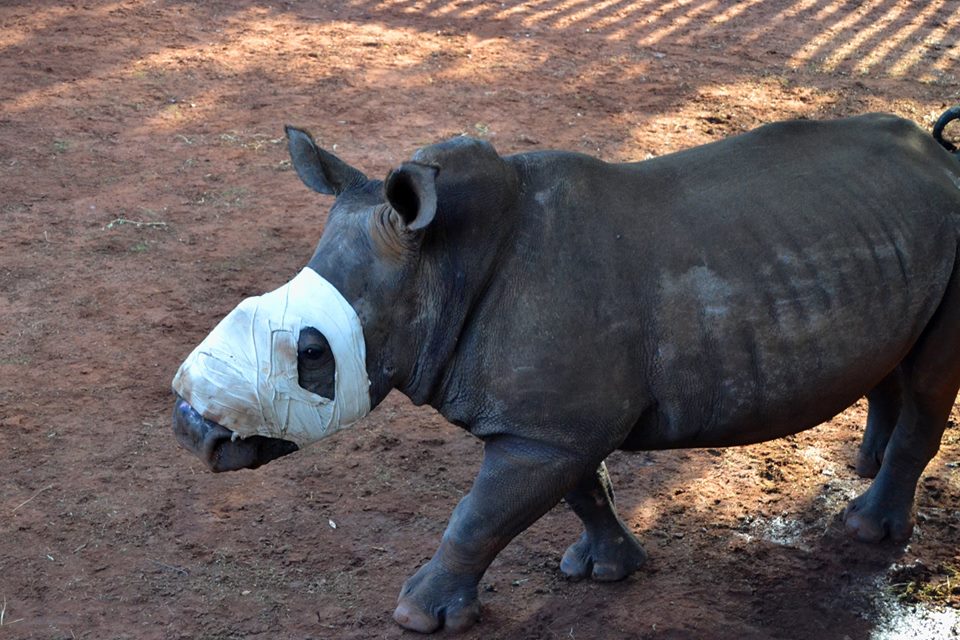 As with everything our Rhino girl does, Hope is taking everything in her stride! She is unflappable (or she is saving up all the cheekiness for later on – which is entirely possible knowing Hope).
Over the weekend she seemed to settle into her new surroundings. There was very little pacing or aimless trotting around her boma (enclosure). The one thing she definitely is, is hungry! She is polishing off all the feed that gets put out for her. This is great sign as animals who are under great stress tend not to eat and drink.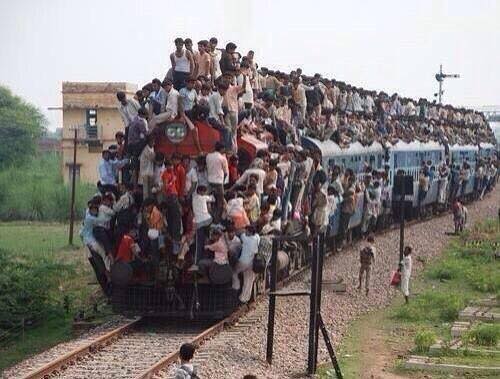 FOOTNOTE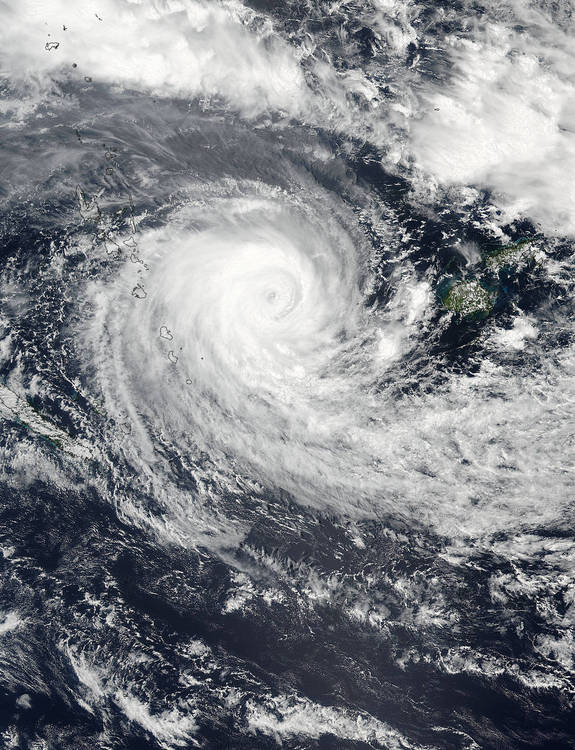 DESPERATE NEED FOR SHELTER IN FIJI IN THE WAKE OF CYCLONE WINSTON
ShelterBox Response Teams are working across Fiji to provide shelter for families after Cyclone Winston, the worst storm ever recorded in the southern hemisphere.
The storm hit on 20 February, bringing torrential rain, wind speeds of 200 mph, and 40ft waves to the country's 330 islands. The sheer force of the storm has obliterated up to 90% of structures and left an estimated 120,000 people without shelter.
We're ramping up our response to Cyclone Winston in Fiji and are planning to send 2,000 ShelterBoxes plus other essential aid. We need your help!  Click on the ShelterBox logo for their web site.

Bulletin Editor and Web Site:  John Glassford
Yours in Rotary 
John Glassford Chair 2014 -2016
Rotarian Action Group for Endangered Species
Don't  forget to regularly check our club web site for current information such as bingo rosters and various newsletters from the District Governor, the School of St. Jude's, the monthly membership on the move newsletter as well as several other club bulletins.
Rotary International President K.R. "Ravi" Ravindran
Governor of District 9700 Gary Roberts
Coolamon Club President  Wayne Lewis
Coolamon Club Secretary Paul Weston
Club Treasurer  Henk Hulsman
Coolamon Rotary Club Inc. P.O. Box 23 COOLAMON N.S.W. 2701
Websites of Interest
Coolamon Rotary Club: http://coolamonrotary.com
Road MAPS to Africa a Coolamon Rotary Project: http://www.mountainsofthemoon.org/
Rotary Down Under on line: http://flipflashpages.uniflip.com/2/26587/49598/pub
Mount Kenya 2015 Web Site incorporating the ORK: http://theork.com/
Our Rotary Centennial Twin Club Hout Bay, Cape Town, South Africa: http://www.rotaryhoutbay.org
Rotarian Action Group for Endangered Species RAGES: http://www.endangeredrag.org/#