Coolamon Rotary News Bulletin #9
MEETING August 27th. 2012
PRESIDENT PAUL WESTON'S REPORT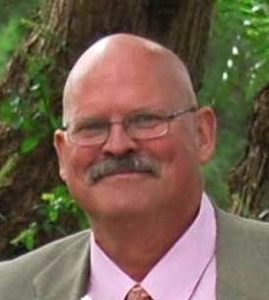 Monday's meeting was a "member's night" and featured John Burns recounting his life story.  It's always interesting hearing the twists and turns that one's life takes, and John's story was no exception.  Although John grew up in the suburbs of Sydney, he has always identified more with country living, and is much more at home in Coolamon than in the Big Smoke.  We followed John's progression from boyhood through professional life from industrial arts teacher to head of school, witnessing a variety of clothing styles ranging from 70's chic through to contemporary, with varying amounts and length of hair.  John and Val's two children are now married and starting families of their own, which has led to the empty nesters doing a bit of world travel.
One of the more surprising aspects of John's life is his love of cars, a passion embodied by his restoration of a Datsun 240Z with his son a number of years ago.  John has been involved with service clubs over the years, and it's great to have John on board as one of the newest members of Coolamon Rotary.  Thanks for sharing your life story, John!  Stay tuned for next month's instalment, which is scheduled to be provided by Ian Durham (we're working through the alphabet, and although Craig Corrigan is next on the list, his current leave of absence means we'll hear his life story at a later data).
A few updates of interest.  Our next meeting with the business owners and shopkeepers in the shire will likely take place in mid-October.  Arrangements are being made to have an outside speaker make a presentation on marketing, so stay tuned.  MP Michael McCormack will be speaking on the 24th of September, which is expected to be a well-attended event.  Don't forget to check the Bingo roster for next week, and keep the 30th of September in mind since we'll be running our food van at the Scarecrow Festival organised by the Coolamon Men's Shed.
That's all for now.  Onward and upward!.
Yours in Rotary,
Paul

John Burns and Past President Marg Perkin with Past RI President Kalyan Banerjee.
REMINDERS
Monday 3rd September TO BE ADVISED.
Monday 10th September Business Meeting including Board Meeting Club Catering.
Thursday 13th September BINGO Rostered on: Christine Atkinson, Henk Hulsman, Dick Jennings, Neil Munro.
*Monday September 17th DG Greg Brown's visit. Gilbert Catering.
Rotary Peace Conference
Wagga Wagga September 21st. – 23rd.
*Monday 24th September 2012 Guest Speaker the Hon. Michael McCormack MP Federal Member for Riverina Gilbert Catering.
ROTARY INTERNATIONAL PRESIDENT SAKUJI TANAKA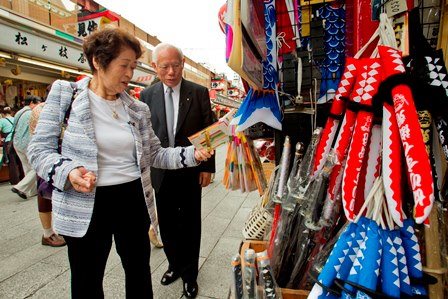 I'm back in Japan for ten days before heading off to Brazil. This is the first time I've set foot in Japan since taking office in July, so I'm really enjoying these precious moments with my family. I will also attend the Japan-Korea Goodwill Conference being held in Tokyo on 31 August-1 September, an excellent opportunity to promote Peace Through Service.
会長就任以来初めて日本に帰国しました。今回はわずか10日間の滞在ですが、久しぶりに家族と過ごす時間を楽しんでいます。8月31日と9月1日に東京で開かれる日韓親善会議に出席後、地球の裏側ブラジルへと発つ予定です。
ON THE LIGHTER SIDE
1st Blonde Joke This Year
A blonde walks by a travel agency and notices a sign in the window, "Cruise Special. $99!"
So she goes inside, lays her money on the counter and says, "I'd like the $99 cruise special, please."
The agent says, "Yes, ma'am."
He grabs her, drags her into the back room, ties her into a large inner tube, pulls her out the back door and downhill to the river bank, where he pushes her in and sends her floating down the river.
A second blonde comes by a few minutes later, sees the sign, goes inside, lays down her money, and asks for the $99 special.
She too is tied to an inner tube and sent floating down the river. Drifting into stronger current, she eventually catches up with the first blonde.
They float side by side for awhile before the first blonde asks, "Do they serve refreshments on this cruise"?
The second blonde replies, "They didn't last year."
Golfing's Top 10 Caddy Replies
10.) Golfer: "Think I'm going to drown myself in the lake."
Caddy: "Think you can keep your head down that long"?
9.) Golfer: "I'd move Heaven and Earth to break 100 on this course."
Caddy: "Try Heaven, you've already moved most of the Earth.
8.) Golfer: "Do you think my game is improving"?
Caddy: "Yes sir, you miss the ball much closer now."
7.) Golfer: "Do you think I can get there with a 5 iron"?
Caddy: "Eventually."
6.) Golfer: "You've got to be the worst caddy in the world."
Caddy: "I don't think so, sir. That would be too much of a coincidence."
5.) Golfer: "Please stop checking your watch. It's too much of a distraction."
Caddy: "It's not a watch, it's a compass."
4.) Golfer: "How do you like my game"?
Caddy: "Very good, sir, but personally, I prefer golf."
3.) Golfer: "Do you think it's a sin to play on Sunday"?
Caddy: "The way you play, sir, it's a sin on any day."
2.) Golfer: "This is the worst course I've ever played on."
Caddy: "This isn't the golf course. We left that an hour ago."
1.) Golfer: "That can't be my ball, it's too old."
Caddy: "It's been a long time since we teed off, sir."

ROTARY INFORMATION
SHELTERBOX

This week we look at one of the very best Rotary projects in the world today:
ShelterBox was founded by Tom Henderson OBE, a Rotarian and former Royal Navy search and rescue diver.
He saw that the aid response to most disasters was in the form of food and medicine to help people survive the immediate aftermath.
Little or no assistance was given in terms of proper shelter to help them through the first few days, weeks and months as they tried to rebuild their lives. ShelterBox was launched to fill that void.
In 1999, Tom started researching the idea, sourcing equipment and twisting arms to get the project off the ground. His persistence paid off in April 2000 when ShelterBox was launched and the Rotary Club of Helston-Lizard in Cornwall adopted it as its millennium project. Little did they know that it would become the largest Rotary club project in the world, with an ever-growing number of international affiliates.
The first consignment of 143 boxes was sent to earthquake victims in the Indian state of Gujarat in January 2001. Over the next three years the project matured and by the end of 2004 nearly 2,600 boxes had been dispatched, following 16 major disasters. On 26 December 2004, news came of the devastating Indian Ocean Tsunami and ShelterBox faced its most significant challenge, one that would change its course forever. Donations and volunteers poured in and we were able to ramp up our operations on a scale unimaginable just six months earlier.  More below:
TOO CUTE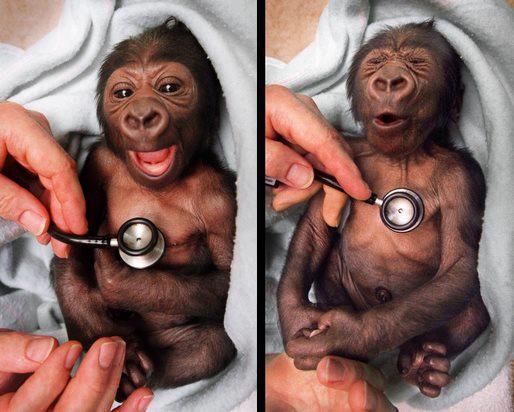 Rotary International President Sakuji Tanaka
Governor of District 9700  Greg Brown
Coolamon Club President  Paul Weston
Coolamon Club Secretary  John Glassford
Coolamon Club Treasurer  Henk Hulsman
Coolamon Rotary Club Inc. P.O. Box 23 COOLAMON N.S.W. 2701
Websites of Interest
Coolamon Rotary Club: http://coolamonrotary.com
Road MAPS to Africa a Coolamon Rotary Project: http://www.mountainsofthemoon.org/
Rotary Down Under on line: http://flipflashpages.uniflip.com/2/26587/49598/pub
Rotarians For Fighting AIDS AUSTRALIA: http://theork.com/
Our Rotary Centennial Twin Club Hout Bay, Cape Town, South Africa: http://www.rotaryhoutbay.org
Don't forget to regularly check our club web site for current information such as bingo rosters and various newsletters from the District Governor, the School of St. Jude's, the monthly membership on the move newsletter as well as several other club bulletins.