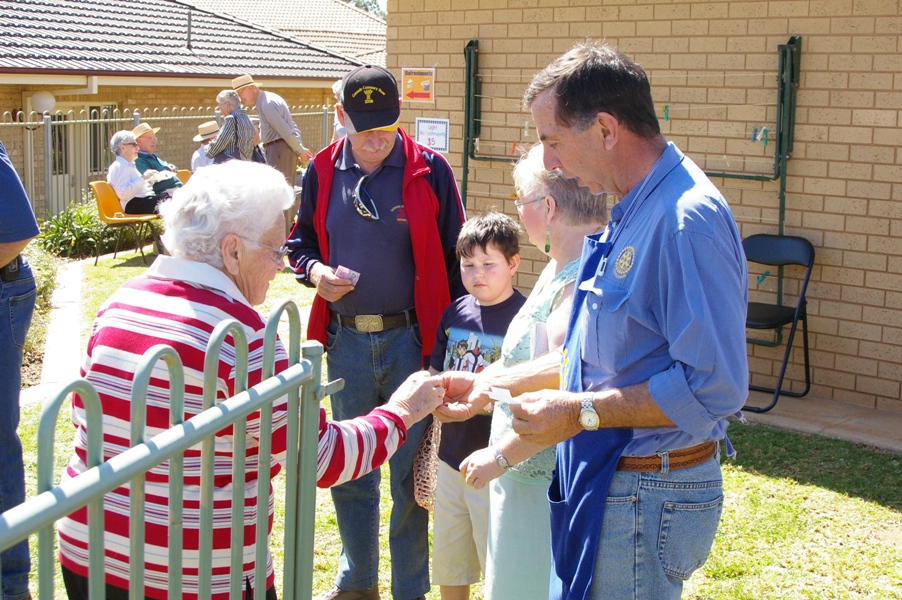 FAREWELL TO PAST PRESIDENT MAX CHAPMAN P.H.F.
Max has been a loyal and hard working member of Coolamon Rotary for 19 years now.  Max joined our club on the 1st July 1992.  Max and Sue Chapman have now moved to Wagga Wagga and started a new business there.  Rotary has not lost Max as he is joining the Wagga Wagga Sunrise Rotary Club on Tuesday 21st June.
We will miss Max and Sue Chapman.  Over the years Max has held just about every position in our club and was President in 2002-2003.
Max and Sue often held open garden days at their farm "Kiambo" which raised many thousands of dollars for various Rotary projects including Shelterbox.  Here are just a few photos:
WE WILL MISS YOU MAX AND SUE YOU WILL BE WELCOME BACK AT OUR CLUB ANYTIME!
COOLAMON'S LOSS; SUNRISES'S GAIN; HAVE FUN MAX.