Over the last weekend we lost a fellow Rotarian.  PP Bert Browning a Paul Harris Fellow and one of the longest serving Rotarians in the Rotary Club of Coolamon.  Here are a few photos of Bert at work for the local  community of Coolamon.
President Don Dyce and all of the Rotarians and partners in our club send our deepest condolences and wishes to Bert's family.  Bert will be remembered fondly by all who worked with him on a Rotary BBQ.  Bert will also be remembered by the patrons and members of the Coolamon Sports and Recreation Club.
R.I.P. Bert Browning PHF.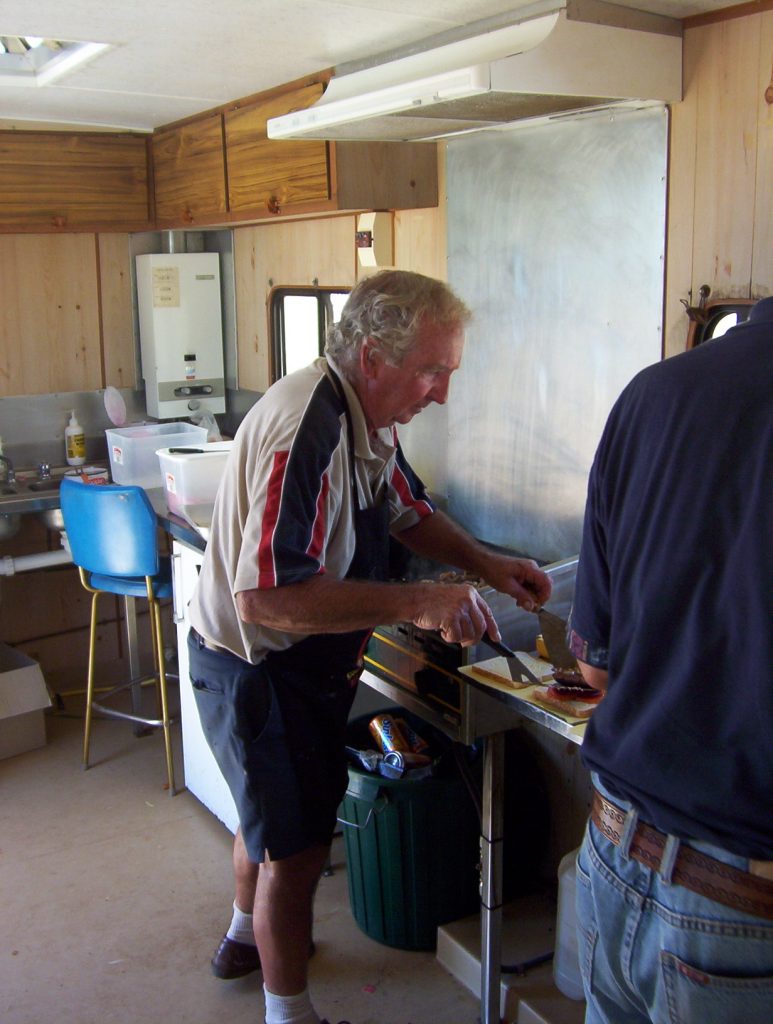 ONE piece of tomato ONE Piece of beetroot and NO butter!
Bert we will miss you!