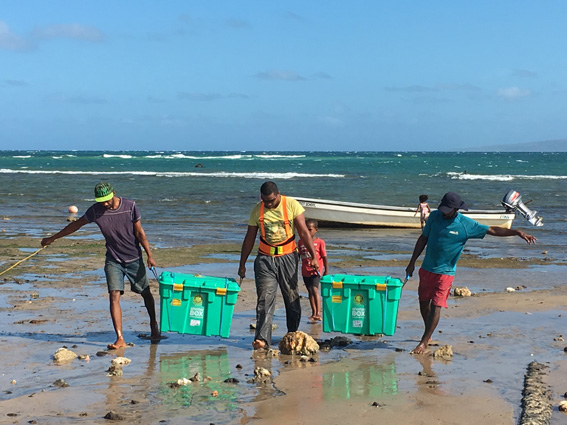 EVANSTON, Ill. (July 26, 2016) — Rotary and disaster relief charity ShelterBox renewed a three-year agreement to provide immediate, lifesaving assistance to survivors of natural disasters and conflict.
Rotary clubs worldwide have mobilized to provide immediate relief to thousands of displaced people quickly and efficiently with ShelterBox for 16 years. To date, Rotary members have donated US$48 million to provide shelter for families in need – 40 percent of ShelterBox's total of US$119.6 million raised.
"The partnership between Rotary and ShelterBox has provided a place of refuge to people facing some of the most difficult and uncertain moments in their lives," said John Hewko, general secretary of Rotary. "We are happy to renew this project partnership and honor our ongoing commitment to taking action to help communities devastated by disasters and conflict."
Each ShelterBox container typically provides a tent designed to withstand extreme weather conditions, along with regionally-appropriate supplies such as a water purification kit, blankets, tools, solar lights, and other necessities to help a family survive for six months or more after a disaster.
As part of the communities they serve, Rotary clubs help ShelterBox identify and prioritize immediate relief needs in disaster-affected areas and assist with the deployment of shelter kits, education materials and lifesaving supplies. Rotary members also fund aid boxes, become trained relief volunteers, assist with shipping customs clearance and connect with governments and other organizations in impacted areas to facilitate the delivery of boxes and aid. CEO of ShelterBox, Chris Warham said, "Rotary and ShelterBox will always stand side by side to help those less fortunate. This project partnership renewal simply indicates the strength of our long friendship, and recognizes the immense practical and funding support provided by Rotary members worldwide to enable us to reach out to families in distress."
– Rotary International Press release
Contact: Chanele Williams (847)866-3466, [email protected]