2022 Rotary Zone 8 Conference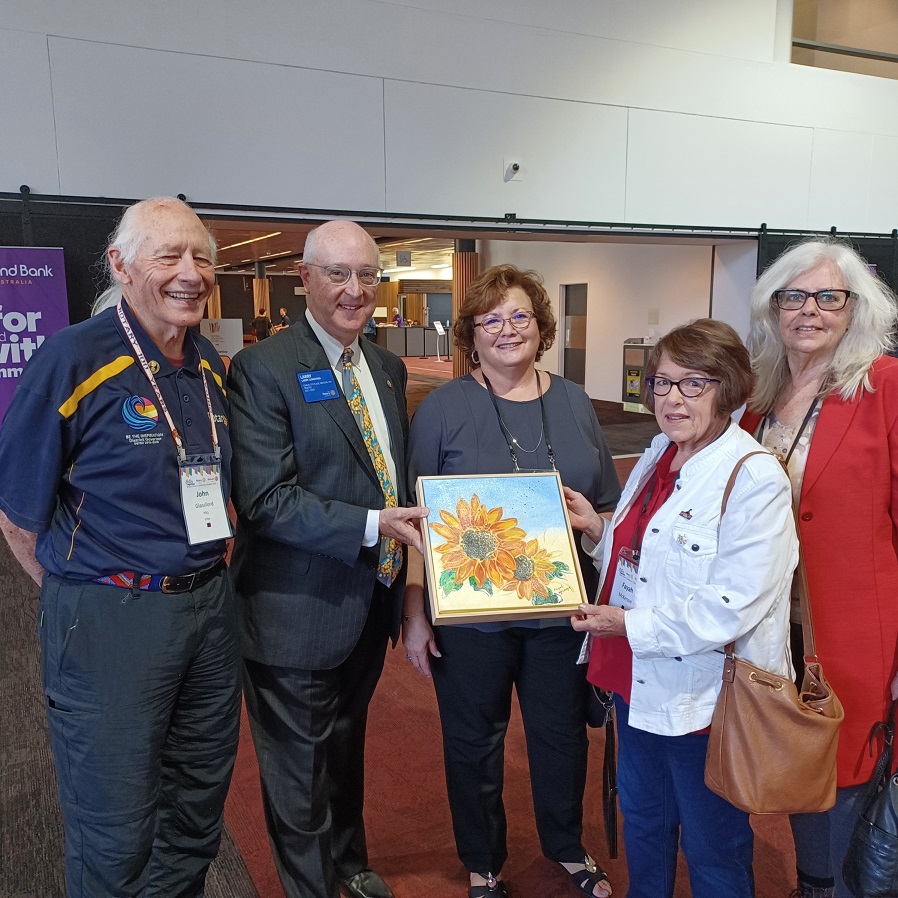 Above Fayeh McKenzie gave us this lovely painting that Fayeh did for our cause in Ukraine and we gave it to Jill and Larry Lunsford as a thankyou for being such gracious guests.
The 2022 Rotary Zone 8 Conference is a partnership between Rotaract and Rotary within Zone 8. Rotaract Australia proposed the concept of the combined conference to RI Director and Conference Convener, Jessie Harman. The Conference Committee is Co-Chaired by Rotaractor Andrew Giumelli and Rotarian John McKenzie and comprised of talented Rotaractors and Rotarians from all across the zone. The Conference was formerly known as the Zone Institute.
The Rotary Zone 8 Conference in Canberra over the past 4 days was simply wonderful and generated many moments which will be remembered for a long time. The following photos may just help capture some of those moments. I borrowed three pics from another post by Rob Uhl, thanks Rob. The conference was very well organised and ran smoothly from start to finish. Thanks to everyone who made it happen especially RID Jessie Harman, PDG John McKenzie and Rotaractor Andrew Giumelli. So many people behind the scenes especially my good mate PDG Greg Marlow. Far too many highlights to list in any order.