Another great read from ROTI the fellowship for Rotarians On The Internet.
The more we use the Internet the more we can learn about Rotary around the world and this fellowship is a great place to make friends form around the world.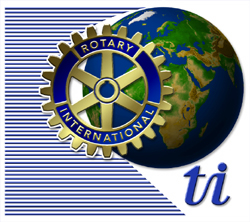 Here are two great mates of mine that I met through ROTI and then at the Chicago Convention in 2005.  Some of you have met Chip Ross from Canada on my right giving me $50 Aussie for Road MAPS and on my left is PDG Todd Lindley from the USA.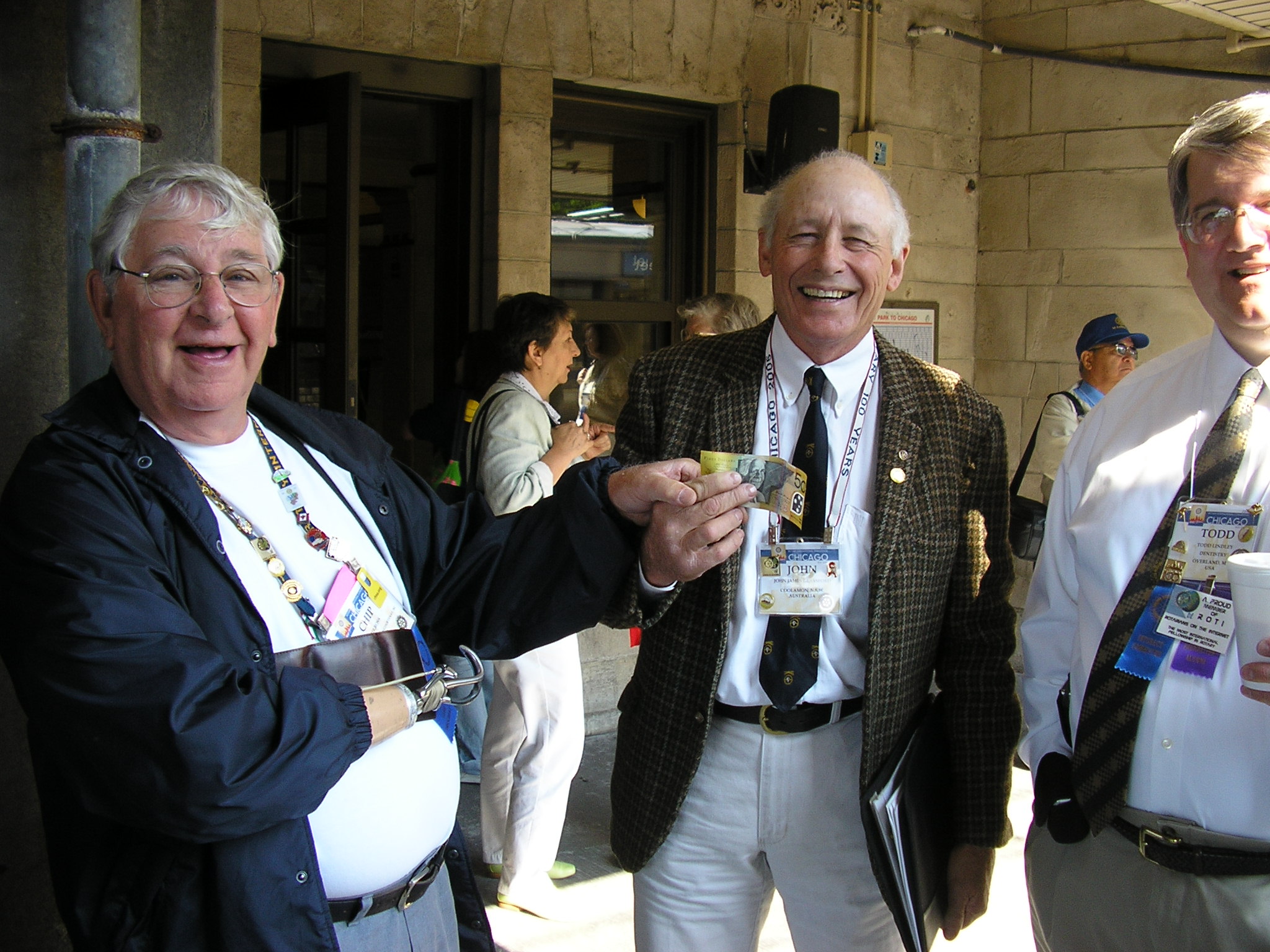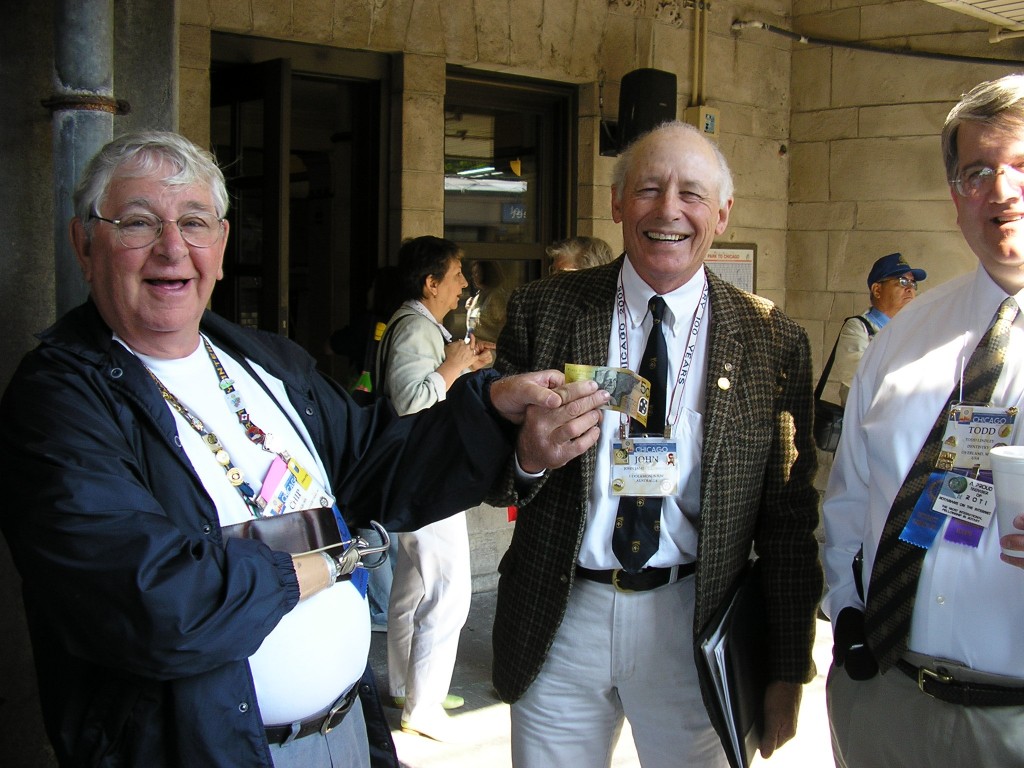 Chip Ross, John Glassford and Todd Lindley in Chicago 2005.