The Coolamon Community Chronicle is out second edition.  Get your copy it is free!
Congratulations to the Coolamon Central School Journalism Club who put this together.  Six of the eight are pictured on the front page.  The team is made up of, Sophia, Elise, Minnie-Lee, Hannah, Chloe, Brodie, Madison and Beth.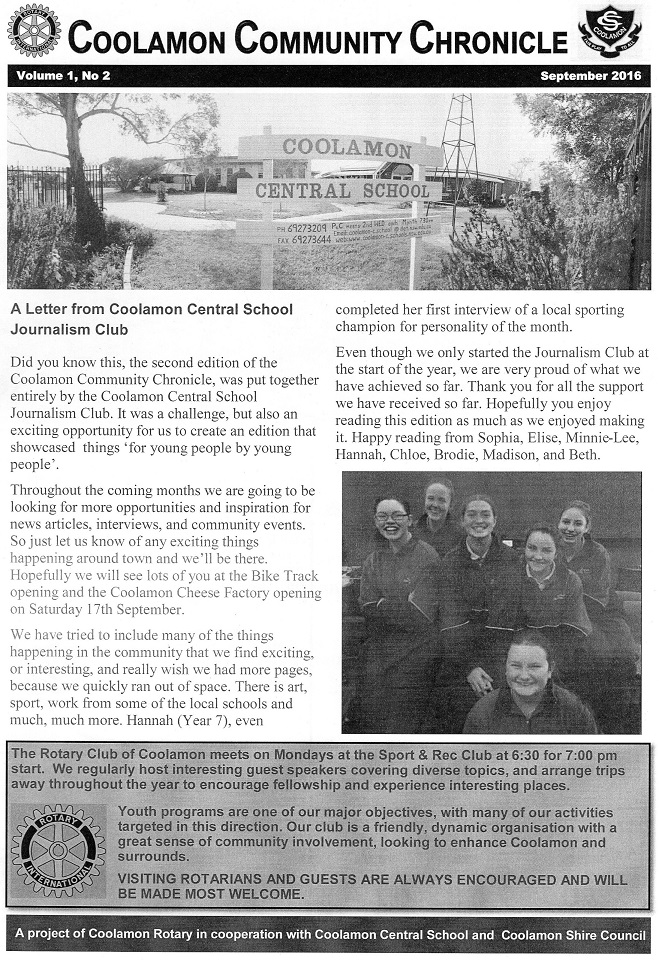 The CCC Committee is made up of Beth Batcheldor, Rtn. Myffy Collette, PP Grahame Miles, Rtn. Bernadette Milne and PP Paul Weston.