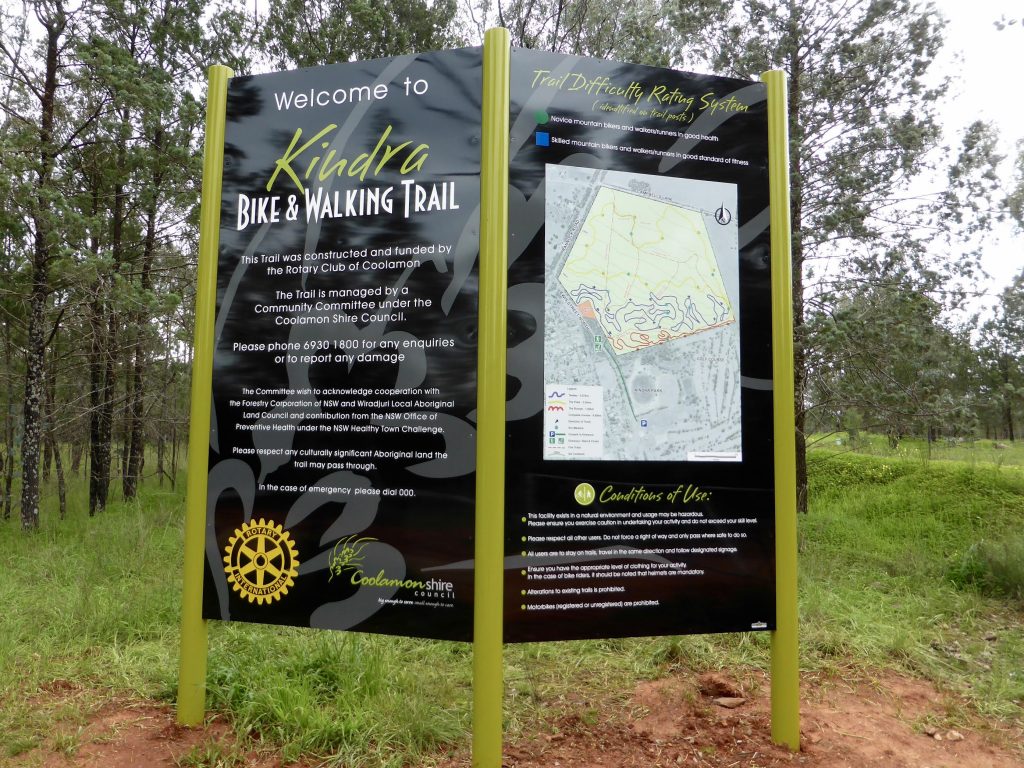 Just a reminder that our Kindra bike and walking trail opens on Saturday morning at 10.00 am.
We will begin with a welcome to country by Aunty Gail Clarke, a thank you to various donors and sponsors and the official cutting of the ribbon jointly by Rotary Club of Coolamon, President Don Dyce and Mayor of Coolamon Shire Council, Councillor John Seymour.
It would be nice to have a good number of Rotarians there to support the event. Our Catering caravan will be there providing a free sausage sizzle for the public. I will send the roster out as soon as it is finalised. Please find a photo attached of the new entrance sign. Ricky Hard has done a fabulous job with it.
We'll have the food van on site to serve sausage sandwiches and drinks to attendees, so those that are rostered on (Daryl, Dave, Henk and John B) are reminded to show up at 9:30 to fire up the barbie.