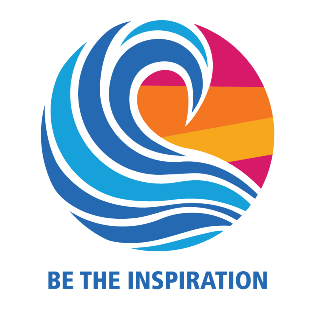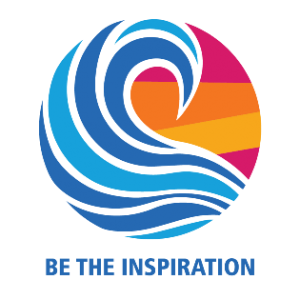 Meeting of 18 February 
President Daryl welcomed 22 members, together with  guests Leo & Marianne DeKroo, Mel & Eleanor Meyer, Mick & Gail O'Brien, Albert Suidgeest, Maureen H, Sharon M, Marilyn J, Anne B, Heather McK, Lexi F, Jan N, Barry L, Helen L, Sally F, Lorraine H, Russ Barrow, and Minnie Lewis.
Several diary items of note:
Neil announced that 40 people have signed up to come to the Peace Ceremony in Lions Park at 4.15 next Saturday, 23rd Feb.  Please let Neil know if you are planning to attend.
Catering on Tuesday morning, 26th Feb, at 8 am for Delta Ag breakfast; need about 5 members. Please let Dick know if you can help out.
PETS training will be held in Young on 2 & 3 March. Contrary to what was said at the meeting, PETS training is just for incoming presidents, not incoming board members.
Clean-up Australia Day on Sunday March 3, 9 am at Coolamon PO.
International Womens' Day on Friday March 8 will be celebrated with a breakfast at the Old Convent, from 7 to 8.30am.  Guest Speaker is Heather Ward on the theme 'Balance for Better'.
Daryl announced that Janice Menzies & her team (Doin' it for Drought-Affected Kids) distributed 270 school packages in Broken Hill.
Bingo Roster:  Grahame will be updating the Bingo roster in next week or so.  If you know you won't be able to work at bingo for any particular month in the next year, please let Grahame know to avoid having to find replacements at the last minute.
Guest Speaker Leo DeKroo gave us the second instalment of the most interesting story of his life in the music & radio industry. He started with a brief rehash of the story he gave us last time, of his life in the entertainment industry in the 1960's, working with the likes of Brian Henderson, Col Joye, Judy Stone, Bee Gees, etc
He then spoke of another part of his life when he moved to Eumungerie, near Dubbo, in the early 1970's.  This is where Leo met Marianne; they married in 1978.
Leo recounted some most interesting stories of experiences he had when he was working as a radio announcer on local radio station 2DU.  One story involved a phone call in the early hours from a guy who claimed he had just murdered someone & all the ramifications of that event;  far too much to recount here.
Henk thanked Leo for his talk and presented him with one of our kangaroo hide coin pouches.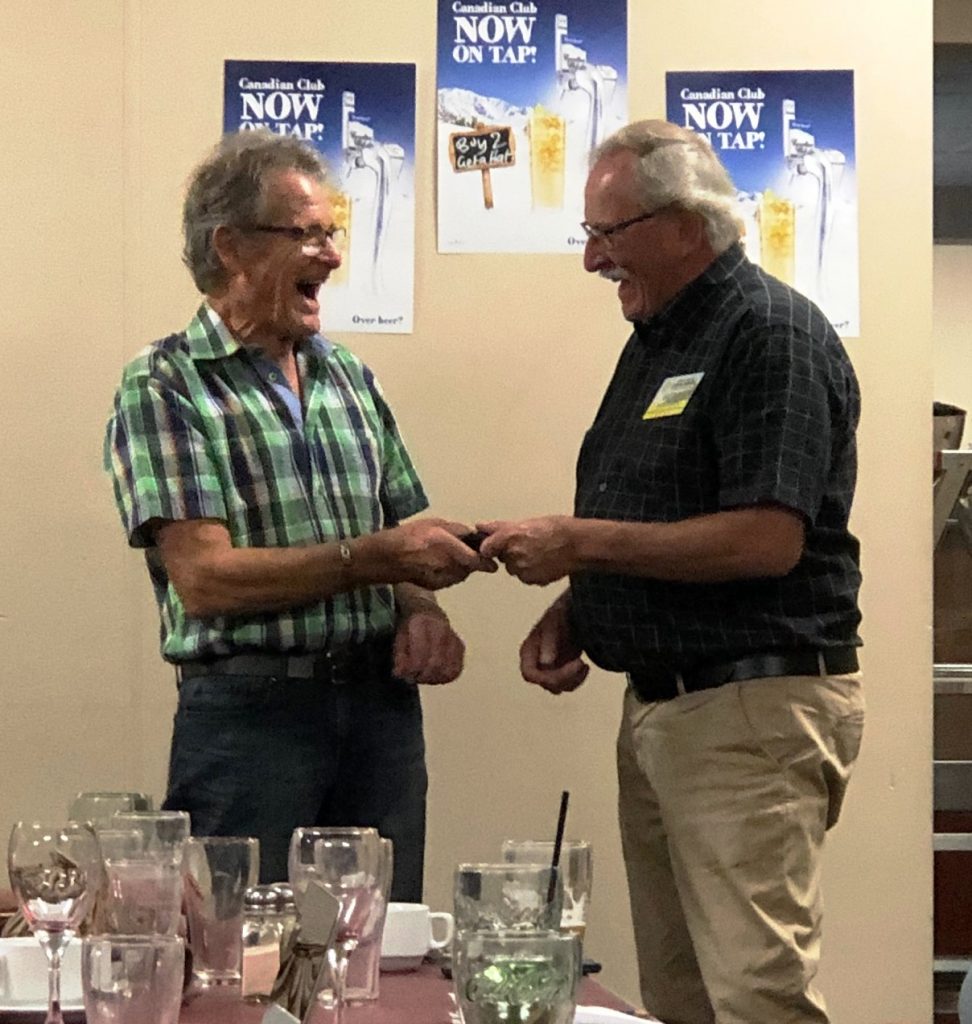 The meeting concluded with a brief fine session, during which Sargent-At-Arms Ted managed to fine most of the guests in attendance–a bit harsh, don't you think, Ted?  The raffle was won by Sally.
ON THE LIGHTER SIDE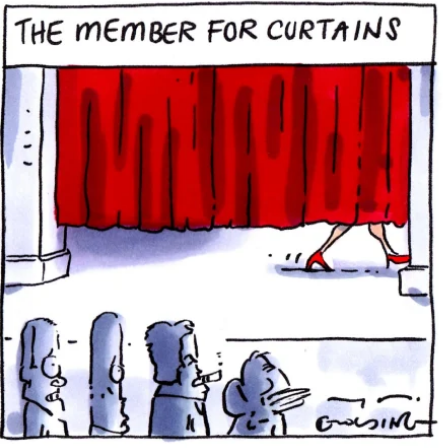 QUOTE OF THE WEEK
Which famous person made this quote? 
"I'm just a musical prostitute, my dear."
The answer to last week's poser was vehicle B.
DIARY
*Saturday, 23rd February – Rotary Peace Ceremony.  Lion's Park, Coolamon, 4:00-4:30, followed by fellowship and dinner.
Monday, 25th February – Regular meeting.  Coolamon Sport & Rec Club, 6:30 for 7:00 pm.
Saturday, March 2 –  Long Table Charity Event. Coolamon Sport & Rec Club, 6:30 pm til late. Click here for details.
Saturday, 2nd March – PETS 2019-2020, DGE John McKenzie. Young, 09:15-17:00.
Saturday, 2nd March – D9700 District Leadership Team Training, DGE John McKenzie. Young, 14:00-16:30.
Saturday, 2nd March – PETS Dinner, Presidents Elect 2019-2020, DGE John McKenzie. Young, 19:00.
Sunday, 3rd March – PETS Presidents Elect 2019-2020, DGE John McKenzie. Young 9:30-15:00.
Sunday, March 3 –  Clean Up Australia Day.
Friday, March 8 – International Womens' Day breakfast. The old Convent (Coolamon), 7 to 8:30 am.
Thursday,  14th March – Bingo.  Community Centre Hall, 6:45 – 10:00. Neil (Captain), Don, Leslie & Dave.
Easter Saturday, 19th April – Coolamon Rotary Markets, Up-To-Date Store, Coolamon. Details TBA.
Sunday, 28th April – DisTec 2019, DGE John McKenzie. Young, 10:00-16:00.
Sunday, 26th May – District Assembly. Young, 9:30-15:00.
Friday-Sunday, 29-31 March – D9700 Conference, Griffith.
Saturday-Wednesday, 1st -5th June – 2019 RI CONVENTION, Hamburg.
* denotes partner & guest night
REMINDERS
Please get your working with children check completed and give the number and expiry date to the secretary ASAP. Failure to do so may mean you are not covered insurance wise when you volunteer at events.
ROTARY CLUB OF COOLAMON Inc. 2018-19
Chartered March 3rd, 1971; Sponsoring Club Narrandera Rotary Club   President: Daryl Breust 0409 551 140 President-Elect: Wayne Lewis 6927 3501 Service Projects: vacant Secretary: Paul Weston  6927 2972 Treasurer: Henk Hulsman 6927 3486 Rotary Foundation Director: Neil Munro 6927 3156 Club Admin Director:  Daryl Breust 0409 551 140 Youth Director: Dave McKinley 6927 8553 Membership Director: Wayne Lewis 6927 3501 Public Image Directors: Myffy Collette 6927 6313 / Bernadette Milne Immediate Past President: Paul Weston  6927 2972 Sergeant @ Arms: Ted Hutcheon 6927 3349 Bulletin Editor: Sarah Collins 0448 118 003 and Grahame Miles  
February is World Understanding Month