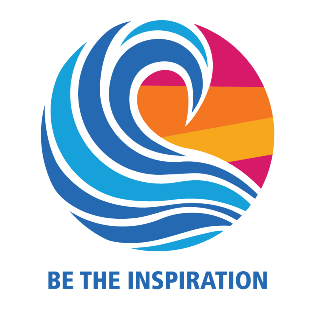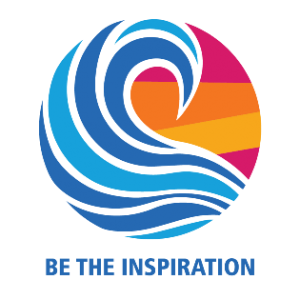 Meeting of February 25th
President Daryl welcomed 17 members, together with  guests Chez P, Chi-ann H, Graeme C,  Albert S, Helen L, and Lachlan Doulton.
Apologies from Ian, Myffy, Howard, Henk, John N, Anne and Lyn.
Daryl thanked Neil for the great organisation of the Peace Ceremony on Saturday and its huge success as well as the fantastic input from the Muslim community.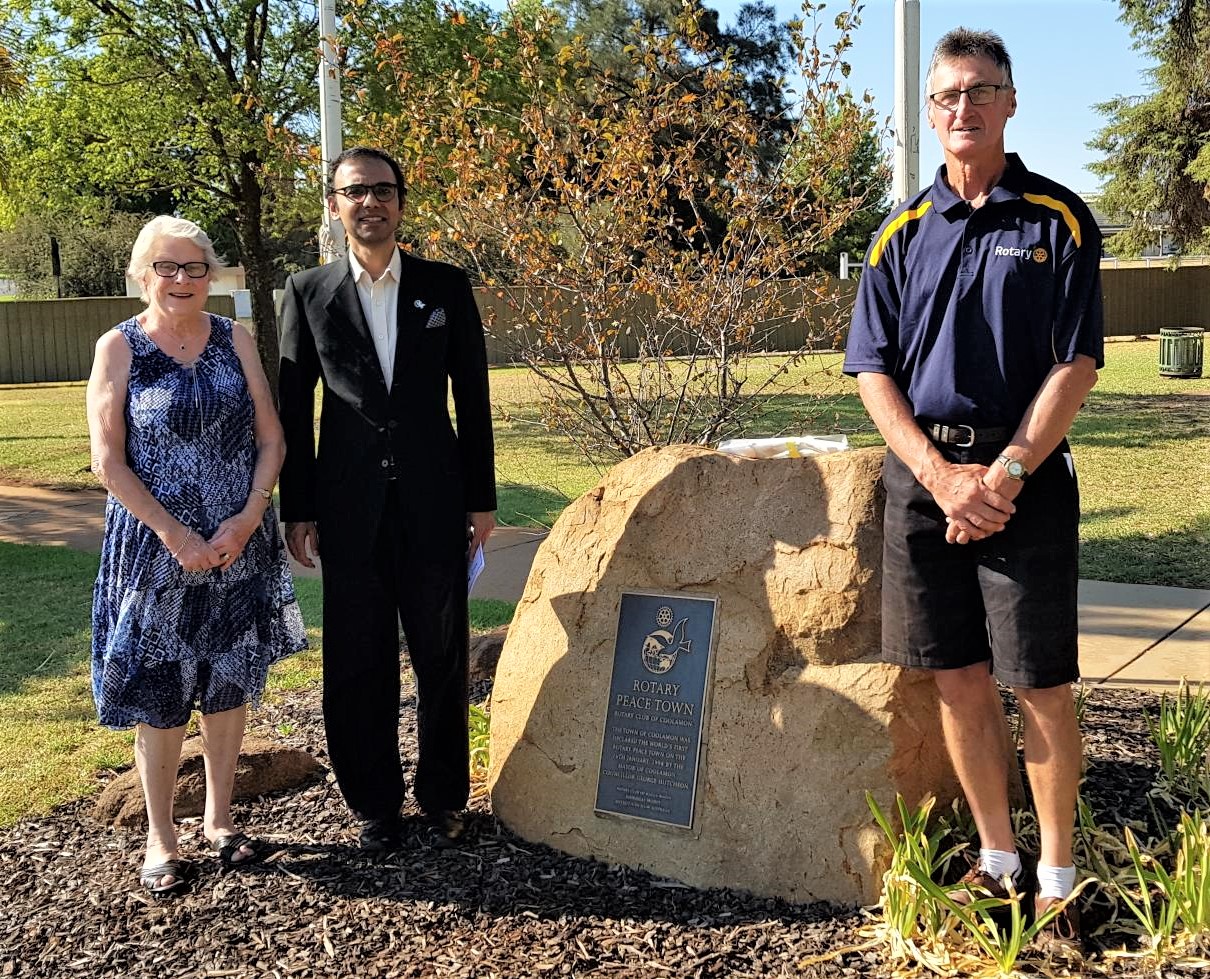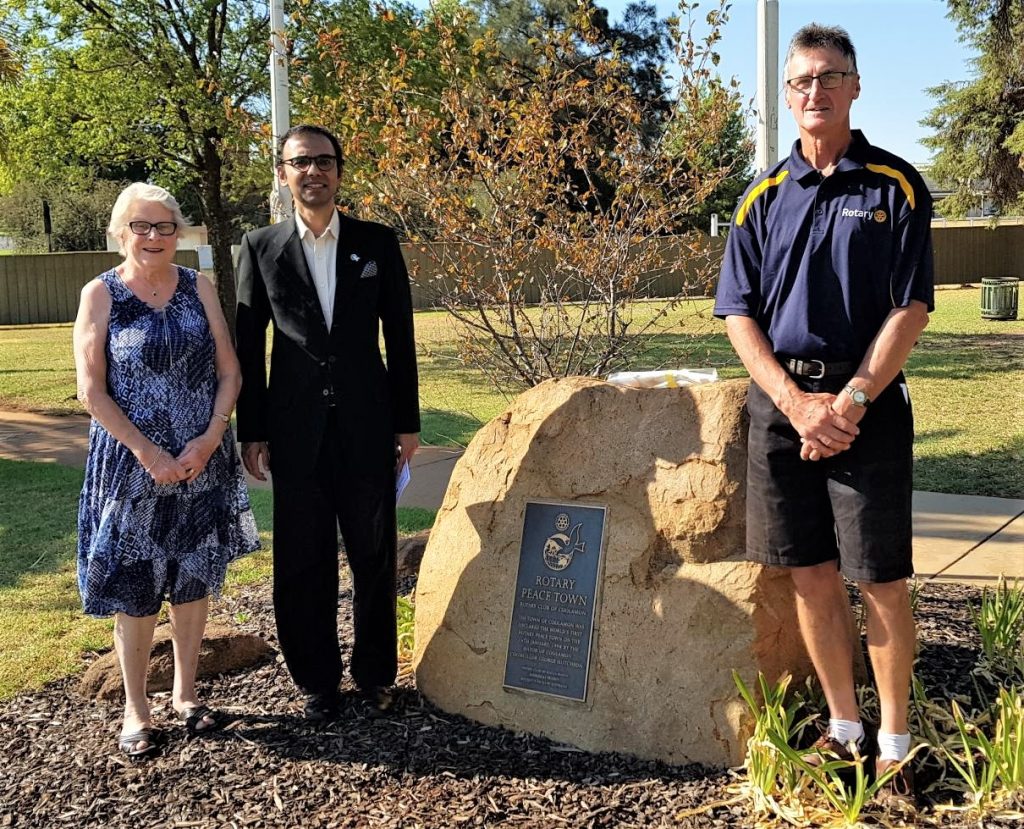 John G gave a brief account of the Peace ceremony held in Wagga on Sunday.
Mooney's March will be held on Saturday, 16th March at 10 am to honour and commemorate the 57th birthday of Garry "Mooney" Armstrong and to raise funds for cancer research.
Wayne spoke on membership and the potential of corporate membership to encourage greater involvement with the community and perhaps draw in younger members to our club.
We have one or two new members wanting to join our great club; we look forward to inducting them soon.
Our next street raffle will be on Saturday 16th March outside the Coolamon newsagency.
Bingo roster:  Grahame will be updating the Bingo roster in next week or so;  if you know you can't do it any particular month in the next year, please let him know, to avoid having to find replacements at the last minute. Dick tells us he is not available July /August as he'll be off overseas.
Dave gave a brief talk on Rotary Youth Driver Awareness (RYDA) which will be held on Friday, March 29 with about 28 Coolamon Central School students going in the two school buses.
Paul gave a talk on Easter markets on April 20th and the need to hold the markets in Pieper Park (Coolamon) as UTDS is not available.   120 hot rodders are coming to Ganmain and are planning to attend the markets.
Sarah spoke on the Science & Engineering Challenge to be held on Thursday, March 7th at Mater Dei school.  Approximately 30 students in teams of four from CSC are planning to attend. The club has been asked to fund $390 to hire a bus from Allen's to transport students to Wagga, which was passed by the Board.
The End Polio Now bike relay is arriving in Coolamon on Thursday March 7; John will be bringing a vintage iron lung to Coolamon on Thursday night.
On Wednesday, March 6th the Wagga Wagga clubs will ride down Baylis Street to the WW City Council Chambers where they will be greeted by the Mayor at 10.00am.  The Mayor will then hand the baton on to the WW Cyclists who will take the baton to Coolamon on Thursday morning March 7th.
The iron lung will be in Coolamon on Friday morning, March 8th in a place to be nominated.  The iron lung will remain in the trailer as it's very heavy. 
The Coolamon cyclists depart for Junee at a time of their choice; Mayor John Seymour may want to send them off.
Ted ran another lively fine session. The evening concluded with a meat raffle (won by a very surprised Dick) and fellowship.
ON THE LIGHTER SIDE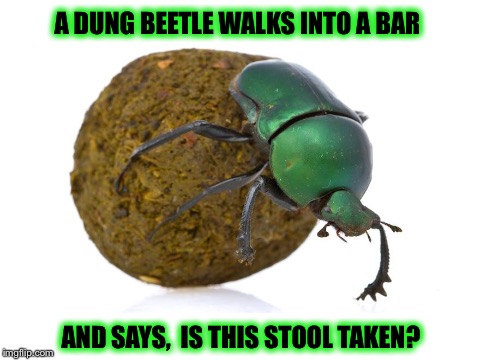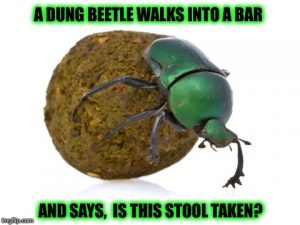 QUOTE OF THE WEEK
Which famous person made this quote? 
"I actually think I think better in high heels."
The author of last week's Quote of the Week was Freddie Mercury.
DIARY
Saturday, March 2 –  Long Table Charity Event. Coolamon Sport & Rec Club, 6:30 pm til late. Click here for details.
Saturday, 2nd March – PETS 2019-2020, DGE John McKenzie. Young, 09:15-17:00.
Saturday, 2nd March – D9700 District Leadership Team Training, DGE John McKenzie. Young, 14:00-16:30.
Saturday, 2nd March – PETS Dinner, Presidents Elect 2019-2020, DGE John McKenzie. Young, 19:00.
Sunday, 3rd March – PETS Presidents Elect 2019-2020, DGE John McKenzie. Young 9:30-15:00.
Sunday, 3rd March – Clean Up Australia Day. Volunteers to meet at Coolamon P.O. at 9:00 am.
Thursday 7th March and Friday 8th March Polio PARADE arrives in Coolamon
Friday, 8th March – International Womens' Day breakfast. The old Convent (Coolamon), 7 to 8:30 am.
Thursday,  14th March – Bingo.  Community Centre Hall, 6:45 – 10:00. Neil (Captain), Don, Leslie & Dave.
Saturday, 16th March – Mooney's March for cancer research. 10 am.
Saturday, 16th March – Rotary Street Raffle outside Coolamon newsagent, 7 am-noon.
Friday, 29th March – RYDA in Wagga Wagga.
Friday 29th March-Sunday 31st March Griffith 2019 D9700 Conference.
Easter Saturday, 19th April – Coolamon Rotary Markets, Pieper Park, Coolamon. Details TBA.
Sunday, 28th April – DisTec 2019, DGE John McKenzie. Young, 10:00-16:00.
Sunday, 26th May – District Assembly. Young, 9:30-15:00.
Friday-Sunday, 29-31 March – D9700 Conference, Griffith.
Sunday, 26th May – District Assembly (incoming officers and directors to attend).
Saturday-Wednesday, 1st-5th June – RI CONVENTION, Hamburg.
* denotes partner & guest night
REMINDERS
Please get your working with children check completed and give the number and expiry date to the secretary ASAP. Failure to do so may mean you are not covered insurance wise when you volunteer at events.
ROTARY CLUB OF COOLAMON Inc. 2018-19
Chartered March 3rd, 1971; Sponsoring Club Narrandera Rotary Club   President: Daryl Breust 0409 551 140 President-Elect: Wayne Lewis 6927 3501 Service Projects: vacant Secretary: Paul Weston  6927 2972 Treasurer: Henk Hulsman 6927 3486 Rotary Foundation Director: Neil Munro 6927 3156 Club Admin Director:  Daryl Breust 0409 551 140 Youth Director: Dave McKinley 6927 8553 Membership Director: Wayne Lewis 6927 3501 Public Image Directors: Myffy Collette 6927 6313 / Bernadette Milne Immediate Past President: Paul Weston  6927 2972 Sergeant @ Arms: Ted Hutcheon 6927 3349 Bulletin Editor: Sarah Collins 0448 118 003 and Grahame Miles  
February is World Understanding Month