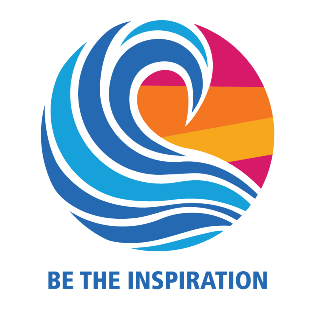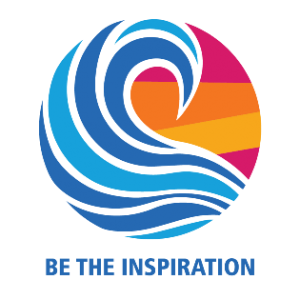 MEETING OF MARCH 25th
President Daryl welcomed 16 members and recorded a number of apologies for Albert's induction evening. As usual, we were treated to a delicious meal from Gilbert's kitchen.
News for the evening included:
Due to late delivery of bulletin no one won the free raffle ticket for the quote of the week, so make sure you put your entry in, even if you think it is late. 

The trotting club is asking Coolamon Rotary to roll out our food van for their trotting events on ANZAC day and the 5th May. Decision will go to board and members will be informed. 

Districts 9700 and 9710 are being amalgamated in 2020 into District 9705. RI is looking to increase the minimum size of districts worldwide, so there will be vote at the district conference on Saturday to assess the opinion of clubs in D9700 regarding the merger of the nascent D9705 with D9670 (to the north), which would form a "super district" covering the eastern half of the country except for Sydney (remaining as its own district).  The plan is to reduce the number of districts in Australia from 21 to 7, each having  a number of area governors (1 per 15 clubs).  A proxy will be needed to stand in for Saturdy's vote as Daryl will be unable to attend the district conference.

Don't forget the conference this weekend! In case you miss it, Tracy Ochieng and Jane Mberia from Kenya will be our guest speakers on Monday night.  Tracy is the student from Kenya that the club is helping to put through pharmacy school.

Beth Batcheldor is leaving Coolamon Central School, which means the journalism club is losing its champion (and the Chronicle is losing a major contributor in organising the paper).  If you are willing to lend a hand or know someone who has the required skills, please let Myffy know.
Members warmly welcomed Albert Suidgeest to Rotary.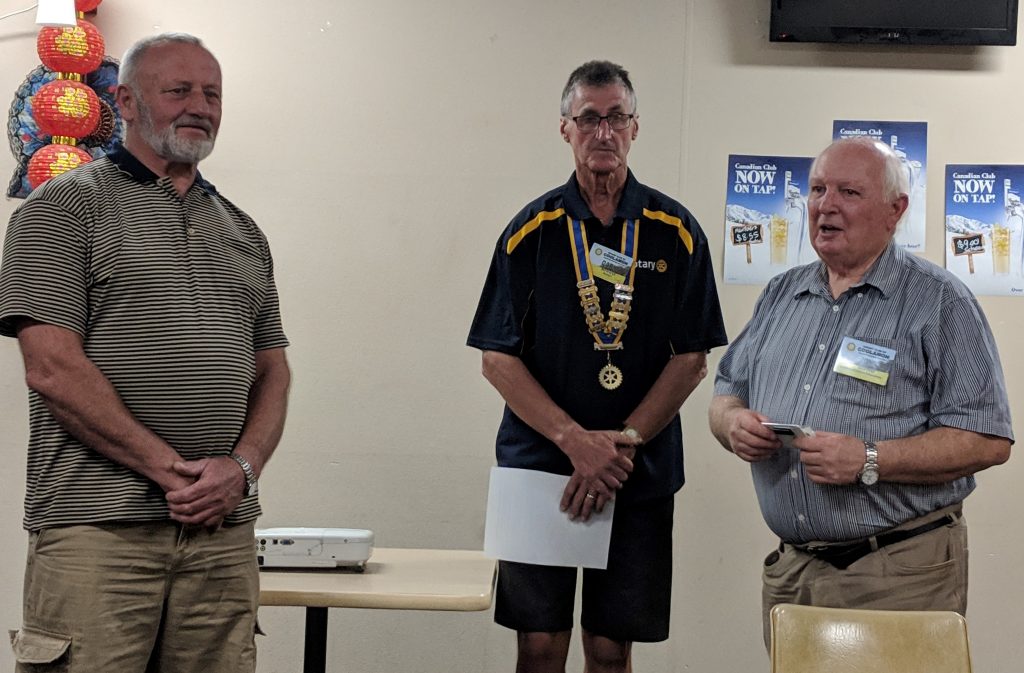 Sarah showed the members photos from the science and engineering challenge that the students from Coolamon Central School attended in Wagga three weeks ago. Te students had a great day and got a lot out of it. Big thank you to Coolamon Rotary who sponsored the cost of the bus.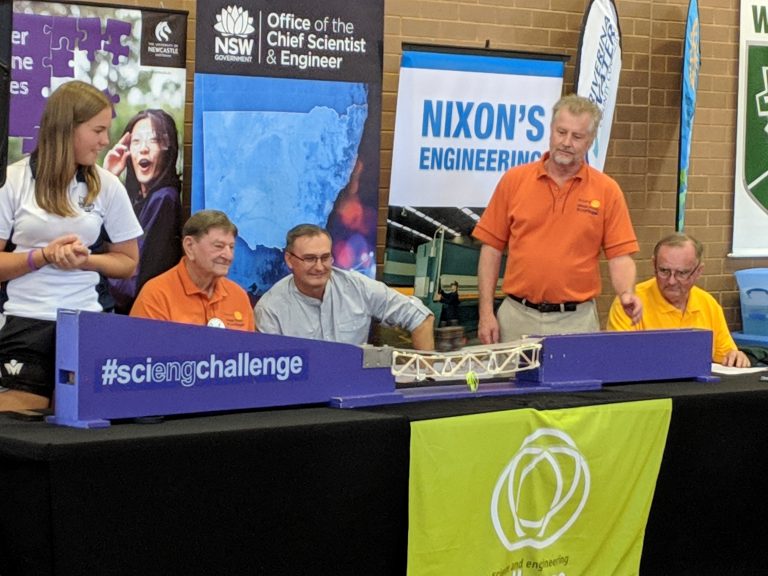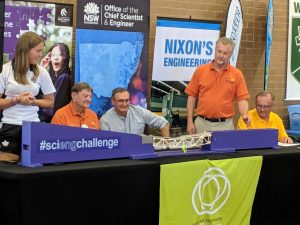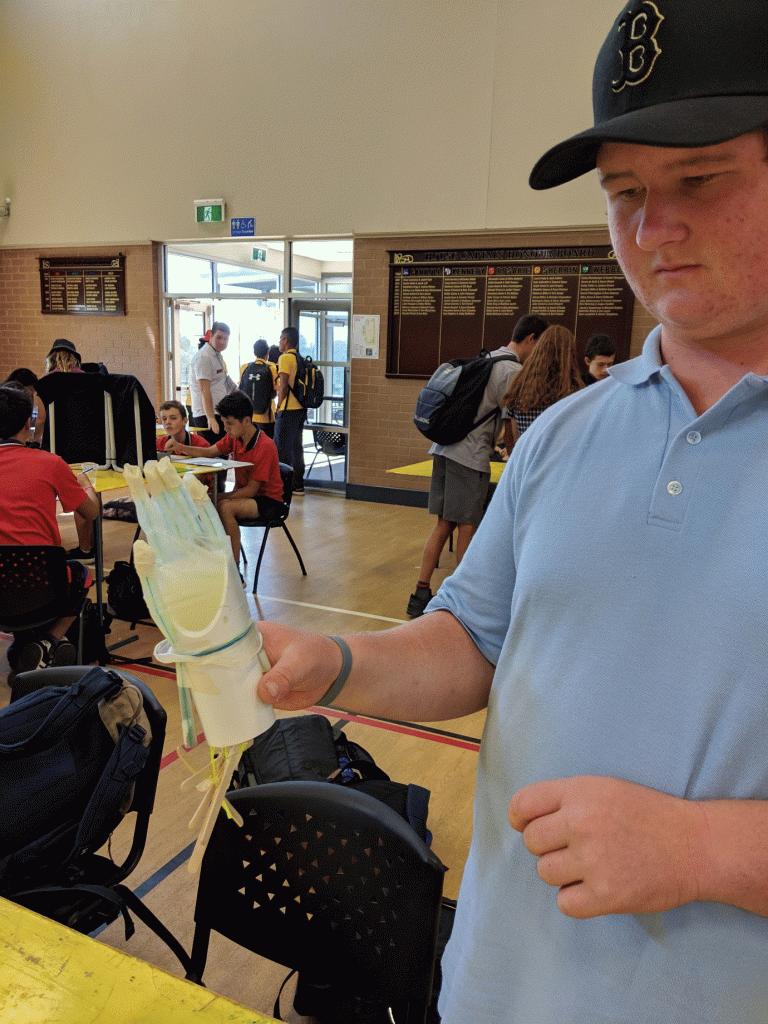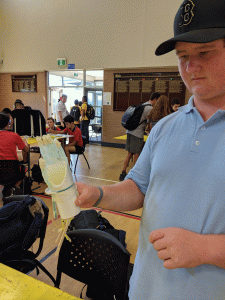 Bondy gave us a sneak peek of the cello performance he will be conducting at the close of the district conference on Sunday. Should be a fantastic event!
The evening closed with a meat raffle, which was won by Neil.
ON THE LIGHTER SIDE

QUOTE OF THE WEEK
Which famous person made this quote? 
"A man who dares to waste one hour of time has not discovered the value of life."
The author of last week's Quote of the Week was Ted Whitten. 
DIARY
Friday, 29th March – RYDA in Wagga Wagga.
Friday 29th March-Sunday 31st March – Griffith 2019 D9700 Conference.
*Monday, 1 April – Speaker meeting: Tracy Ochieng and Jane Mberia (both from Nairobi, Kenya). Coolamon Sport & Rec Club, 6:30 for 7:00 pm. [Some of you will remember that Tracy is the student that the Rotary Club of Coolamon is helping to attend pharmacy school.]
Monday, 8 April – Regular meeting.  Coolamon Sport & Rec Club, 6:30 for 7:00 pm.
Thursday, 11 April – BINGO.  Allawah Community Centre, 6:45-10:00 pm. Paul (captain), Ivan, Leslie, Lyn and/or Anne.
Easter Saturday, 20th April – Coolamon Rotary Markets, Pieper Park, Coolamon. Details TBA.
Sunday, 28th April – DisTec 2019, DGE John McKenzie. Young, 10:00-16:00.
Thursday, 9 May – BINGO. Allawah Community Centre, 6:45-10:00 pm. Daryl (captain), Alex, Ian, John N and/or Albert.
Sunday, 26th May – District Assembly. Young, 9:30-15:00.
Friday-Sunday, 29-31 March – D9700 Conference, Griffith.
Sunday, 26th May – District Assembly (incoming officers and directors to attend).
Saturday-Wednesday, 1st-5th June – RI CONVENTION, Hamburg.
* denotes partner & guest night
REMINDERS
Please get your working with children check completed and give the number and expiry date to the secretary ASAP. Failure to do so may mean you are not covered insurance wise when you volunteer at events.
Subs are now overdue.
ROTARY CLUB OF COOLAMON Inc. 2018-19
Chartered March 3rd, 1971; Sponsoring Club Narrandera Rotary Club   President: Daryl Breust 0409 551 140 President-Elect: Wayne Lewis 6927 3501 Service Projects: vacant Secretary: Paul Weston  6927 2972 Treasurer: Henk Hulsman 6927 3486 Rotary Foundation Director: Neil Munro 6927 3156 Club Admin Director:  Daryl Breust 0409 551 140 Youth Director: Dave McKinley 6927 8553 Membership Director: Wayne Lewis 6927 3501 Public Image Directors: Myffy Collette 6927 6313 / Bernadette Milne Immediate Past President: Paul Weston  6927 2972 Sergeant @ Arms: Ted Hutcheon 6927 3349 Bulletin Editor: Sarah Collins 0448 118 003 and Grahame Miles  
March is Literacy Month