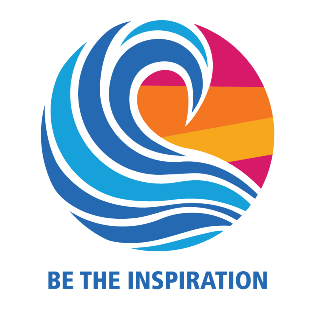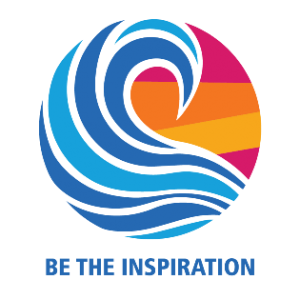 MEETING OF MARCH 18th
President Daryl welcomed 17 members, including former member Julie who came down from the top end for a visit and brought her sister Cheryl along as a guest. Other guests included Errol Sutherland (our guest speaker for the evening), Albert (on his last night as a guest), and Wayne's wife, Helen.
The evening began with thoughts and condolences to the people of NZ who suffered a terrible tragedy the previous week with 50 people killed in a violent terror attack. Congratulations went to Daryl and his family who welcomed their first grandchild, Freya, in the early hours of Saturday morning.  Congratulations also went to last Friday night's Rotary vs Rotary bowls pairing, with Paul and Bondy winning the match, the last one of this season's social bowls.
Don't forget the District conference from 29th to 31st March; please register as early as possible. Should be a great conference and Saturday night is shaping up to be fantastic with the Kapooka band set to get things rolling. Maggie (the iron lung) was in Orange last week and the Oberon to Bathurst leg of the PARADE had 2100 cyclists, which was fantastic.  
Also a reminder that subs are now due.
Guest Speaker: Errol Sutherland
Errol Sutherland was our guest speaker for the evening. A local resident of Coolamon and real estate agent, Errol regaled members and guests with stories of his 'misspent youth' as a part of the Victorian football league.
Errol came to live in Coolamon 6 years ago after visiting the region to do research on the small football clubs in the area and decided to settle here.
Errol spent his early youth in a family of football enthusiasts, which was further supported by being the country football development manager for Vic football association before it was absorbed into the AFL.
Errol then shared us with the early history of football including its origins in Victoria in 1858 as  way to keep cricketers fit in winter. The first game was played between Scots and Melbourne Grammar on park-lands on which the MSG is now situated. The teams played for 12 hours on a field that was over a kilometer long and had no limits to the number of payers! Only one goal each was scored for each team in that first game.
In 1859 Melbourne and Geelong also joined the comp and more formal rules of play were introduced. By  1877 the league had 8 teams. In 1888, England brought a football team out and won 14 and lost 11 games. By 1890 the game had become international with New Zealand having up to 48 clubs at one point (financial difficulties eventually lead to their demise). There was even a women's competition in the 1890's.
The game continued to gain popularity, with up to 54,000 people coming to games in the 1930's,  the highest per capita attendance in history.
Errol then told a number of personal stories of his time with the league, including his interactions with a long list of well known players and even then Prime minister Bob Hawke. 
Errol worries that AFL has become very corporate and commercialised, with some fans being fanatical and small clubs now doing it tough. Errol cited the example of Rannock football club once being able to draw up to 300  spectators to a game, often with a country dance afterwards and a strong family atmosphere.
Errol said that he had a lot of fun working in football and with an average attendance of 37,000 at each game every week, the AFL is the 4th largest domestic sporting competition in the world.
That's football!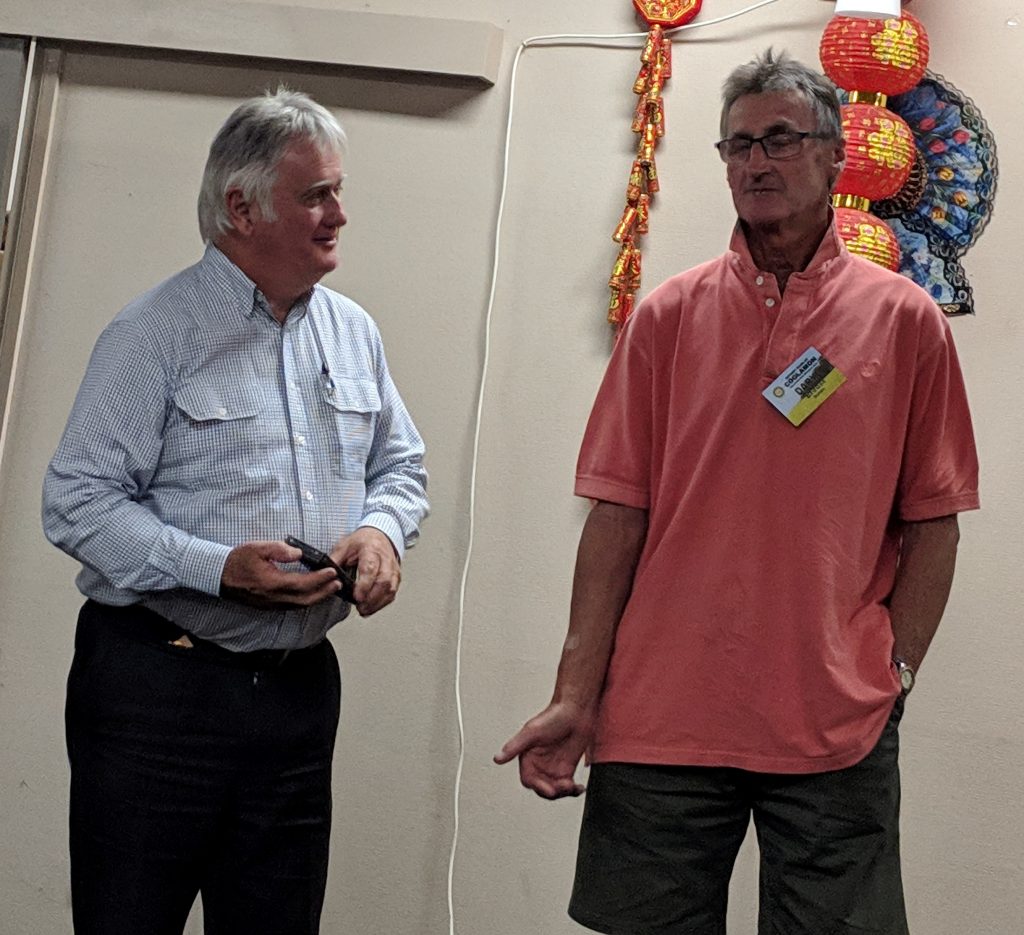 ON THE LIGHTER SIDE

QUOTE OF THE WEEK
Which famous person made this quote? 
"Winners are grinners, and losers can please themselves"
The author of last week's Quote of the Week was Michelle Obama. 
DIARY
Monday, 25th March – Regular meeting featuring the induction of our newest member! Coolamon Sport & Rec Club, 6:30 for 7:00 pm.
Friday, 29th March – RYDA in Wagga Wagga.
Friday 29th March-Sunday 31st March – Griffith 2019 D9700 Conference.
*Monday, 1 April – Speaker meeting: Tracy Ochieng and Jane Mberia (both from Nairobi, Kenya). Coolamon Sport & Rec Club, 6:30 for 7:00 pm. [Some of you will remember that Tracy is the student that the Rotary Club of Coolamon is helping to attend pharmacy school.]
Easter Saturday, 20th April – Coolamon Rotary Markets, Pieper Park, Coolamon. Details TBA.
Sunday, 28th April – DisTec 2019, DGE John McKenzie. Young, 10:00-16:00.
Sunday, 26th May – District Assembly. Young, 9:30-15:00.
Friday-Sunday, 29-31 March – D9700 Conference, Griffith.
Sunday, 26th May – District Assembly (incoming officers and directors to attend).
Saturday-Wednesday, 1st-5th June – RI CONVENTION, Hamburg.
* denotes partner & guest night
REMINDERS
Please get your working with children check completed and give the number and expiry date to the secretary ASAP. Failure to do so may mean you are not covered insurance wise when you volunteer at events.
Subs are now overdue.
ROTARY CLUB OF COOLAMON Inc. 2018-19
Chartered March 3rd, 1971; Sponsoring Club Narrandera Rotary Club   President: Daryl Breust 0409 551 140 President-Elect: Wayne Lewis 6927 3501 Service Projects: vacant Secretary: Paul Weston  6927 2972 Treasurer: Henk Hulsman 6927 3486 Rotary Foundation Director: Neil Munro 6927 3156 Club Admin Director:  Daryl Breust 0409 551 140 Youth Director: Dave McKinley 6927 8553 Membership Director: Wayne Lewis 6927 3501 Public Image Directors: Myffy Collette 6927 6313 / Bernadette Milne Immediate Past President: Paul Weston  6927 2972 Sergeant @ Arms: Ted Hutcheon 6927 3349 Bulletin Editor: Sarah Collins 0448 118 003 and Grahame Miles  
March is Literacy Month