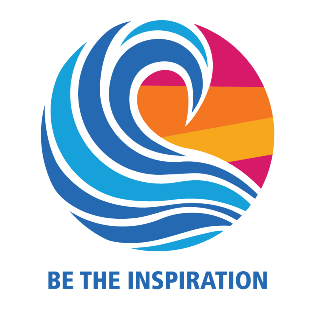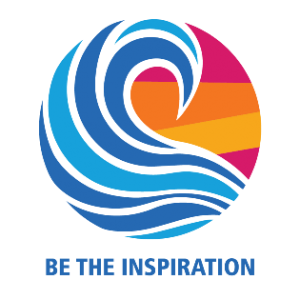 MEETING OF MARCH 11th
President Daryl welcomed 19 members and guests Helen L, Mick O, Albert S and Russell B for a evening of collegiality and a delightful meal. 
President Daryl then thanked and congratulated Alex, Graeme, Wayne and Ian for a successful ride from Coolamon to Junee for  successful leg of the relay; the baton was passed onto Junee riders to continue the efforts to promote polio awareness and raise funds to eradicate it. Congratulations and thank yous also went to John G and Henk who took the iron lung to the Coolamon Central School on Friday morning. The students found this idea of having to live in an iron lung and having the machine breathe for you to be a confronting and interesting concept. The ability to actually see the iron lung made it all the more real for the students.  
Members were reminded that they should register for the district conference; the speakers are rumoured to be some of the best ever presenting at a conference. You don't want to miss it!  
Best of luck and good health also went to Grahame who is getting his knee replaced this week. 
Don't forget the street raffle this Saturday outside the newsagent if you're rostered on.  Also, don't forget that Bingo is this Thursday for those on the team this month. See the diary listing below if you're not sure if you're on either (or both) rosters.
Congratulations also went to the bowling team who had a successful night last Friday and won the business house bowls.
Big thank you to Henk who will be driving the students of Coolamon Central School to the Rotary Youth Driver awareness day. This is an invaluable opportunity for students to learn about handling a vehicle and driver safety and it helps to ensure that our youth drivers make it home safely.   
Janice Menzies, organiser of Doin' it for Drought-Affected Kids, sent a video compilation of the donation day at Broken Hill for the School of the Air children. It was great to see all the children happy and smiling on receiving their donations and congratulations go to Janice and her team for their massive effort.   
Guest Speaker: Albert Suidgeest 
Albert gave a presentation of his family and life history, a fascinating story of his Dutch immigrant parents who came to Australia before he was born. Albert is one of 11 siblings (seven girls and four boys!). His father was a baker who worked in small local bakeries across the region until supermarket chains and box freezers squeezed out the market for local bakers. Albert recalled that things were tight in the family but, because this was the way things were, he never questioned or worried and instead focusued on the close knit ties of his family. The close connection Albert has with his siblings was apparent from the many walking tours that he has done all over the world with his family and the family biennal gathering that typically has over 100 family members gathered in the new year.
Albert told us that he was the first in his family to go to university, having gotten a scholarship to go to university in Sydney where he completed a degree in economics and a diploma of education. He also told us of his initial arrival in Sydney where he turned up with no accommodation organised and how he managed to make it through those first months in the big city with the football club being a major support base for him.
On completing his degree Albert was appointed at Randwick boys High school, but the big city eventually got to Albert and he and his wife came to Coolamon in 1981 where he was appointed to teach at the central school and they raised five children. 
Bondy thanked Albert for a most entertaining and interesting talk, presenting him with a kangaroo hide coin pouch as a token of thanks.  Because of the length of Albert's talk, the fine session and raffle were deferred for another day.  
ON THE LIGHTER SIDE
Just wondering how many Albert has acquired over the years
QUOTE OF THE WEEK
Which famous person made this quote? 
"Immigration is at the heart of how we developed as a nation. In every generation immigrants have earned their place as part of 'we the people'"
The originator of last week's Quote of the Week was Albert Einstein.
DIARY
Thursday,  14th March – Bingo.  Community Centre Hall, 6:45 – 10:00. Neil (Captain), Don, Dick and Dave.
Saturday, 16th March – Rotary Street Raffle outside Coolamon newsagent, 7 am-noon. Roster: 7:00-8:30 – Don and Alex; 8:30-10:00 – Myffy and Bondy; 10:00-12:00 – Daryl and Garth.
Saturday, 16th March – Mooney's March for cancer research. 10 am.
*Monday, 18th March – Speaker meeting: Errol Sutherland.  Coolamon Sport & Rec Club, 6:30 for 7:00 pm.
Friday, 29th March – RYDA in Wagga Wagga.
Friday 29th March-Sunday 31st March – Griffith 2019 D9700 Conference.
Easter Saturday, 19th April – Coolamon Rotary Markets, Pieper Park, Coolamon. Details TBA.
Sunday, 28th April – DisTec 2019, DGE John McKenzie. Young, 10:00-16:00.
Sunday, 26th May – District Assembly. Young, 9:30-15:00.
Friday-Sunday, 29-31 March – D9700 Conference, Griffith.
Sunday, 26th May – District Assembly (incoming officers and directors to attend).
Saturday-Wednesday, 1st-5th June – RI CONVENTION, Hamburg.
* denotes partner & guest night
REMINDERS
Please get your working with children check completed and give the number and expiry date to the secretary ASAP. Failure to do so may mean you are not covered insurance wise when you volunteer at events.
ROTARY CLUB OF COOLAMON Inc. 2018-19
Chartered March 3rd, 1971; Sponsoring Club Narrandera Rotary Club   President: Daryl Breust 0409 551 140 President-Elect: Wayne Lewis 6927 3501 Service Projects: vacant Secretary: Paul Weston  6927 2972 Treasurer: Henk Hulsman 6927 3486 Rotary Foundation Director: Neil Munro 6927 3156 Club Admin Director:  Daryl Breust 0409 551 140 Youth Director: Dave McKinley 6927 8553 Membership Director: Wayne Lewis 6927 3501 Public Image Directors: Myffy Collette 6927 6313 / Bernadette Milne Immediate Past President: Paul Weston  6927 2972 Sergeant @ Arms: Ted Hutcheon 6927 3349 Bulletin Editor: Sarah Collins 0448 118 003 and Grahame Miles  
March is Literacy Month