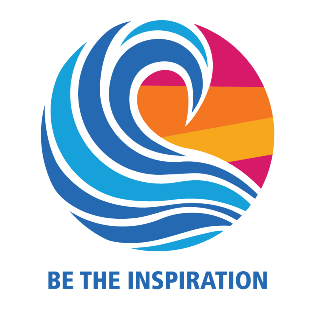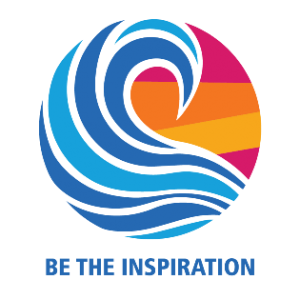 MEETING OF APRIL 8th
President Daryl welcomed 17 members and 2 guest to a night of fellowship and a delicious meal for the evening.
Points of discussion for the evening included
Redgrave tennis club sent a letter of thank you to the club for having contributed half the cost for a defibrillator  for the club.

New Australian and Rotary flags have been printed and picked up ready to be flown in Lions Park. A motion was put forward and carried to pay for the cost of the flags.  

Reminder to all members that the change over dinner will be Monday the 1st July. Please be sure to save the date.

The Small Halls performance was Wednesday night in Ganmain  – we hope all had great evening of music and fellowship. 

Myffy passed around a card for Beth Batcheldor at Coolamon Central school who has been instrumental in helping to get the Coolamon Community Chronicle assembled each month. Myffy presented the card to Beth at the morning tea the school held for her.  The new teacher replacing Beth, Rebecca Lowe, has indicated that she will continue to support the Chronicle at the school, but help is still required, particularly over the school breaks when the students are on holiday. Helpers will not be expected to run the paper, but assistance with jobs would be greatly appreciated by the Chronicle team.

 

The harness racing club has asked the club to run the food van on ANZAC Day and on the 5th May – Hooves and Hounds Day. A roster went around asking for people to staff the van in 2 three-man shifts for ANZAC Day.

Grahame is having a slow recovery from his knee surgery. We wish him well and hope to have him back on the bulletin team when he is feeling better.

The Coolamon Central School had the Farwest bike riders come and visit the school last week. The students represented the school well and made the evening news on Monday evening.
The evening closed with a clever fine session by Sergeant-At-Arms Ted and a meat raffle, which was won by someone (we'll see how many people read the bulletin!).
QUOTE OF THE WEEK
Which famous person made this quote?
"The newspaper is a greater treasure to the people than uncounted millions of gold."
The author of last week's Quote of the Week was Nelson Mandela.
JUST FOR LAUGHS

DIARY
Monday, 15th April – Regular meeting.  Coolamon Sport & Rec Club, 6:30 for 7:00 pm.
Easter Saturday, 20th April – Coolamon Rotary Markets, Pieper Park, Coolamon. 9:00-1:30 (setup at 8:00, takedown at 1:30; contact Paul if you can assist).
Monday, 22nd April – No meeting (public holiday).
Thursday, 25th April – catering at ANZAC Day trotting event at Coolamon Showgrounds. Roster: 12:30-2 pm – Henk, Ted, Bernie, Anne; 2:00-4:00 – Wayne, Don, Albert, Dick, John G.
Sunday, 28th April – DisTec 2019, DGE John McKenzie. Young, 10:00-16:00.
*Monday, 29th April – Guest speaker: Georgia Booth.  Coolamon Sport & Rec Club, 6:30 for 7:00 pm.
Thursday, 9 May – BINGO. Allawah Community Centre, 6:45-10:00 pm. Daryl (captain), Alex, Ian, John N and/or Albert.
Sunday, 26th May – District Assembly. Young, 9:30-15:00.
Friday-Sunday, 29-31 March – D9700 Conference, Griffith.
Sunday, 26th May – District Assembly (incoming officers and directors to attend).
Saturday-Wednesday, 1st-5th June – RI CONVENTION, Hamburg.
* denotes partner & guest night
REMINDERS
Please get your working with children check completed and give the number and expiry date to the secretary ASAP. Failure to do so may mean you are not covered insurance wise when you volunteer at events.
Subs are now overdue.
ROTARY CLUB OF COOLAMON Inc. 2018-19
Chartered March 3rd, 1971; Sponsoring Club Narrandera Rotary Club   President: Daryl Breust 0409 551 140 President-Elect: Wayne Lewis 6927 3501 Service Projects: vacant Secretary: Paul Weston  6927 2972 Treasurer: Henk Hulsman 6927 3486 Rotary Foundation Director: Neil Munro 6927 3156 Club Admin Director:  Daryl Breust 0409 551 140 Youth Director: Dave McKinley 6927 8553 Membership Director: Wayne Lewis 6927 3501 Public Image Directors: Myffy Collette 6927 6313 / Bernadette Milne Immediate Past President: Paul Weston  6927 2972 Sergeant @ Arms: Ted Hutcheon 6927 3349 Bulletin Editors: Sarah Collins 0448 118 003, Grahame Miles and Paul Weston
April is the month for maternal and child health