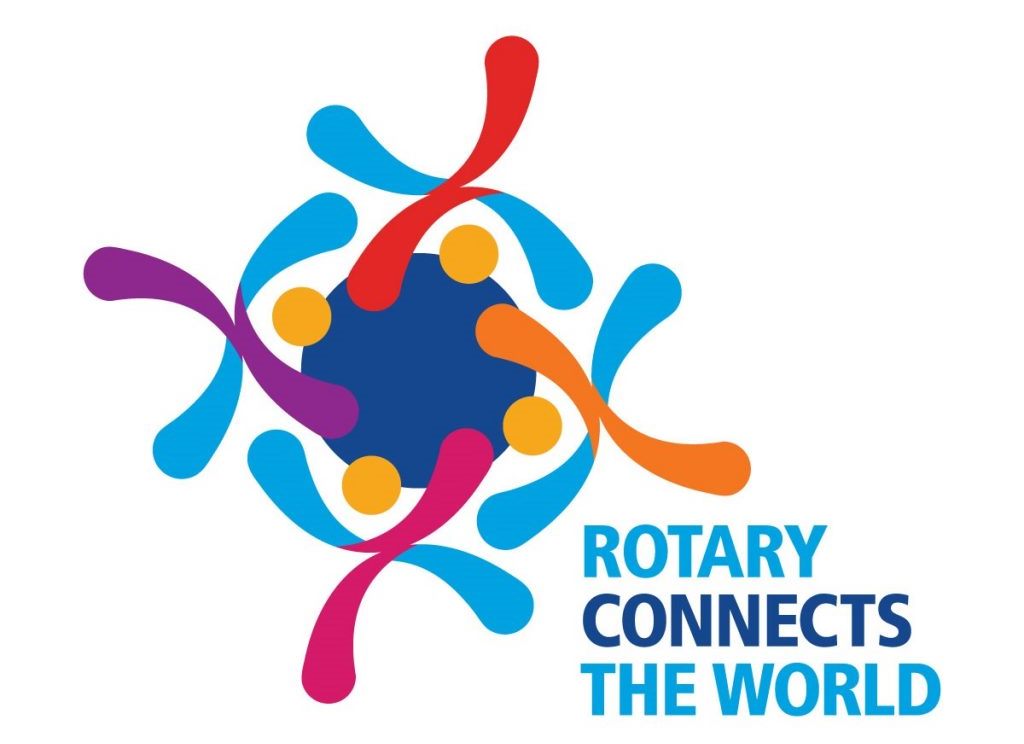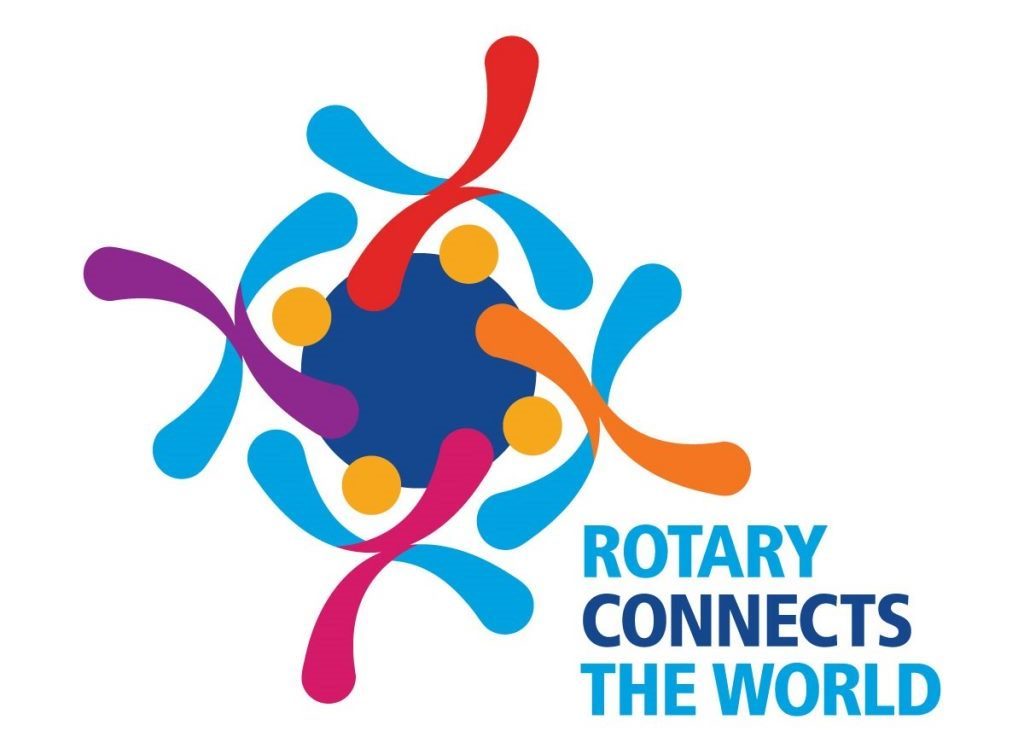 Dinner Meeting of September 9th
President Wayne welcomed 20 members and special guests Carrie, Will, Jamie & Jayde Studholm; Don & Lorraine Fisher; Kevin & Marion Farrell; Anne Weeden; Stuart Allen; Geoff & Felicity Grinter; Marilyn J; Maureen H; Graeme, Ben & Patrick Collins;  Minnie Lewis; Wayne & Helen's daughter Michelle and her four children; Angus, Pheonix, Patience & Tallyn. Apologies if we missed anyone.
Apologies from Bern, John B, Leslie and Lyn.
Business for the evening included:
Bingo this Thursday with Neil as Captain; Anne & Garth have offered to fill in for Howard & Rod rostered on who can't make it.

Royce Abbey Peace Oration & dinner at Commercial Club on Saturday, Sept. 21; Neil asked for three more to attend to boost our club's participation.

Catering for Junior Football  & Netball presentation night for about 120 people on Saturday, Sept 14 at 5 pm – see roster below.

Daryl spoke on the production of ANZAC biscuits for the 1800 riders expected to pedal through Coolamon on the Gears and Beers event on Sunday, October 6. Sarah Collins has organised with Linda Crocker, Home Economics teacher at CCS, for the Home Economics students to make 500 or so biscuits.   Daryl & Jann are asking if our members and/or partners could help in making another 2,500 biscuits in the Home Economics kitchen on Saturday, Sept 21, from 10 am to about 3 pm.

'Ride Like a Girl' movie is on in Temora on Monday, Sept 30. Cost is $20 per person, with monies raised going to Rotary Foundation to End Polio now.  We will collect names at next week's meeting of those wishing to attend and support this worthwhile cause.
Henk won the meat tray raffle, with secondary prizes going to Will Studholm and Albert.
Roster for catering on Sat 14th, September, for the Junior Football & Netball presentations:
5 to 7 pm – Sarah, Anne, Alex, Dave, Dick
7 to 8.30  – Grahame, Wayne, John G & Garth
Guest Speaker, Carrie and Will Studholm
Guest speaker Carrie Studholm gave a talk on her 13 y.o. son Will's brain bleed 2 years ago and the scare and trauma he and the family went through. Carrie thanked all the medical staff including the excellent efforts of Dr. Amir and our hospital staff who  reacted quickly and stabilised Will for the trip to Wagga Base Hospital. From Wagga Base, Will was flown to Royal Children's  Hospital in Sydney, where he was operated on and had subsequent physio and rehabilitation. Today Will is close to being fully recovered. On returning home Will initially went back to school for one day a week and is now attending most days. Will still has follow-up appointments but is expected to make a full recovery with an extremely low chance of a re-occurrence throughout his life. The cause of the bleed was a malformation of the blood vessels that developed in utero before Will was born and remained undetected until the bleed occurred. The money our club donated to the family was matched with a grant through RAWCS. Neil thanked Carrie and Will for their talk and presented with a gift.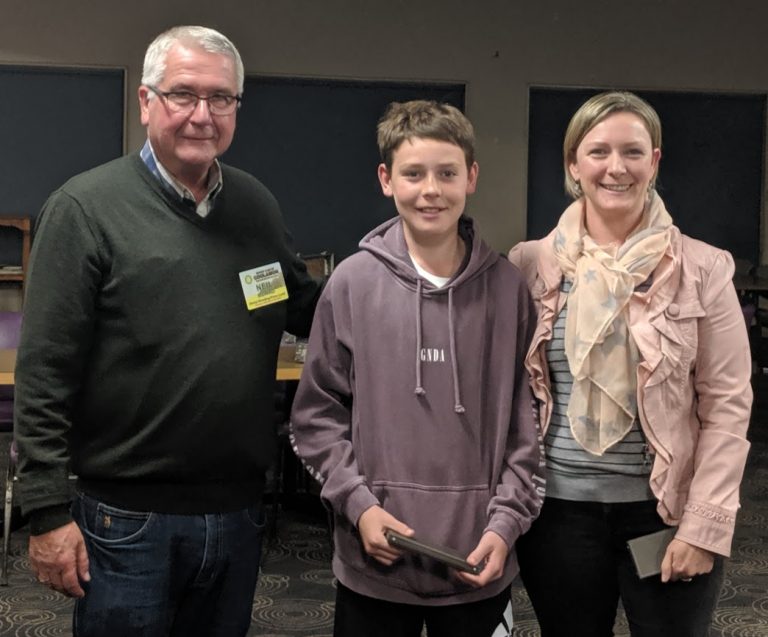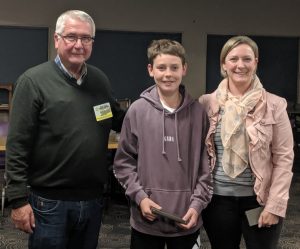 QUOTE OF THE WEEK
Who is responsible for this quote?
"I want to make sure that every average, hard-working person in this state can aspire to own their own home."
Last week's Quote of the Week was attributed to Mick Jagger.
JUST FOR LAUGHS
DIARY
Thursday, September 12th – Bingo.  Community Centre Hall, 6:45 – 10:00. Neil (captain), Rod, John N and Howard.
Monday, September 16th – Regular meeting.  Coolamon Sport & Rec Club, 6:30 for 7:00 pm.
Wednesday September 18 – Coolamon Rotary Club Board Meeting. Coolamon Sport & Rec Club, 7:00 pm.
September 20-22 Australian New Zealand Rotary Conference, Christchurch.
September 21, at 6.30pm – Royce Abbey Peace Oration & Dinner at Commercial Club
*Monday, September 23rd – Regular meeting.  Phil McIntosh and David Byfield from Wollundry Rotary will be on hand to discuss plans for Gears and Beers.  Coolamon Sport & Rec Club, 6:30 for 7:00 pm.
*Monday, September 30 – 'Ride Like a Girl' movie in Temora, raising funds for End Polio Now.
Friday, October  4 – Fannie Lumsden concert in Old Junee. Tickets cost $30.
Sunday, October 6 – Gears & Beers cycling classic & Fire Engine Muster in Coolamon
Thursday, October 10th – Bingo
.  Community Centre Hall, 6:45 – 10:00.
Paul (captain), John B, Sarah and Don.
*Monday October 14th –  Speaker meeting.  Craig Gruber of NSW Ambulance will present on the Coolamon ambulance station.  Coolamon Sport & Rec Club, 6:30 for 7:00 pm.
Monday, November 4  – Annual General Meeting.
Thursday November 7 – RSL Coolamon Sub Branch Centenary
March 20-22nd 2020 – D9700 Conference, Temora.
* denotes partner & guest night
REMINDERS
Please get your working with children check completed and give the number and expiry date to the secretary ASAP. Failure to do so may mean you are not covered insurance wise when you volunteer at events.
Subs are now due.
ROTARY CLUB OF COOLAMON Inc. 2019-20
Chartered March 3rd, 1971; Sponsoring Club Narrandera Rotary Club   President: Wayne Lewis 6927 3501 President-Elect: Howard Atkinson IPP & V. President: Daryl Breust 0409 551 140 Secretary: John Glassford Treasurer: Henk Hulsman 6927 3486 Rotary Foundation Director: Neil Munro Club Admin Director:  Dave McKinley Service Projects Director: Howard Atkinson Youth Director: Sarah Collins 0448 118 003  Membership Director: Paul Weston Public Image Director: Grahame Miles Immediate Past President: Daryl Breust 0409 551 140 Sergeant @ Arms: Albert Suidgeest Bulletin Editors: Grahame Miles, Sarah Collins and Paul Weston Webmaster: John Glassford  
September is Basic Education and Literacy