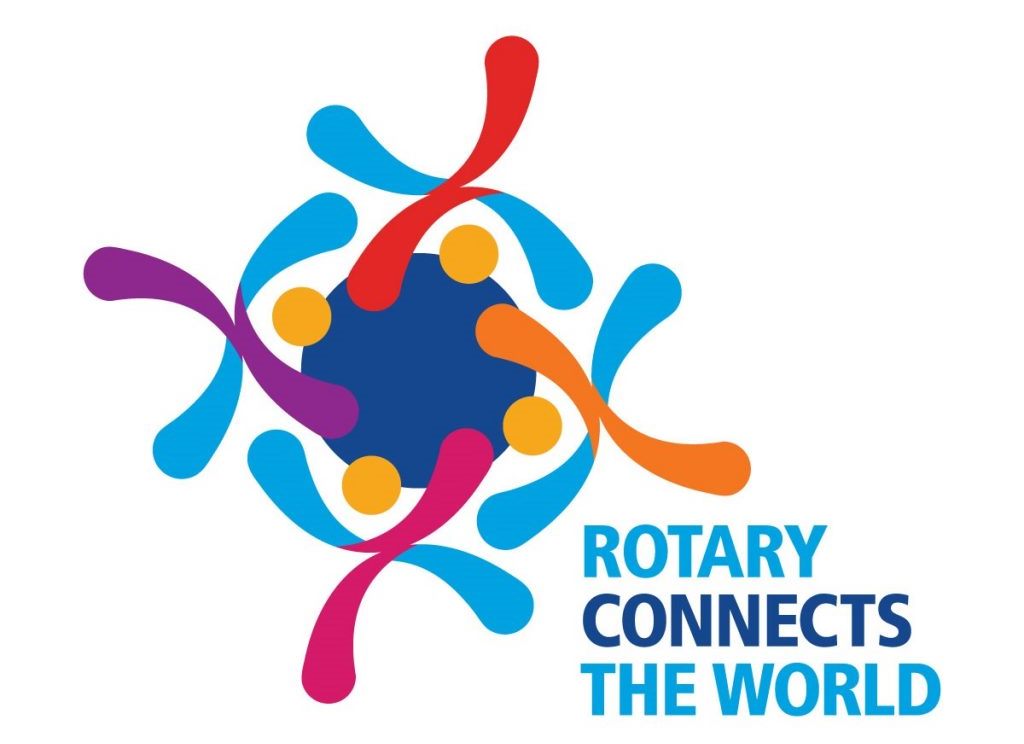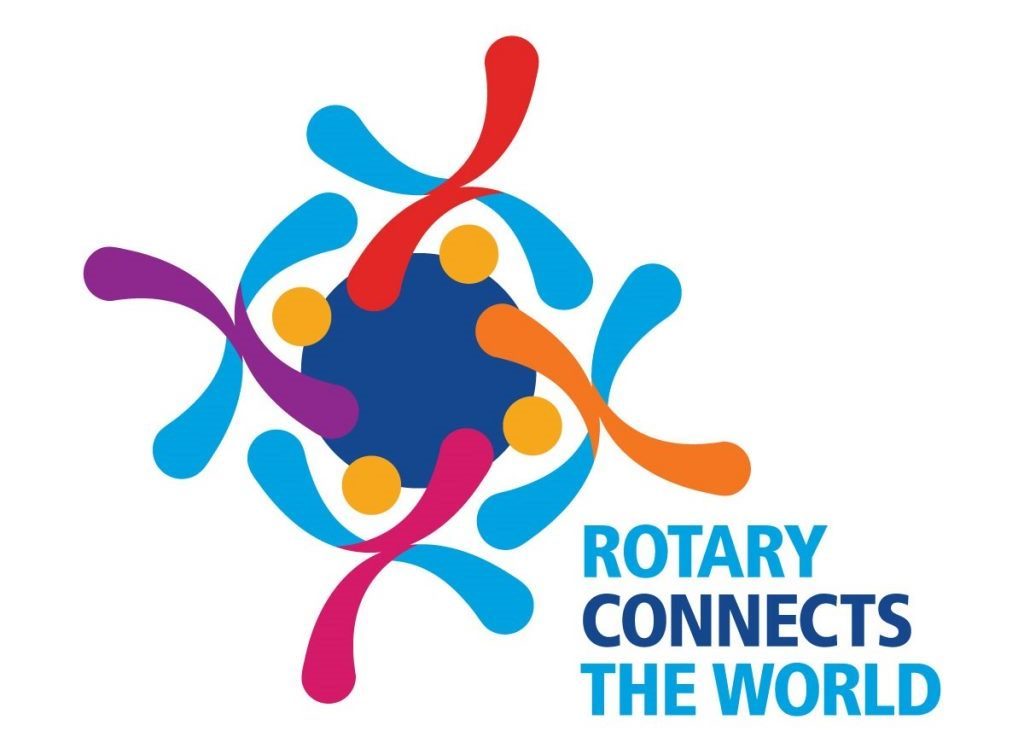 Meeting of April 6th
[There was no meeting on April 13th because of the public holiday.]
President Daryl welcomed approximately 14 members & guest Chez Post to our online club meetings held via ZOOM web conferencing software over the past two weeks. Most members wanting to join in the meetings have been able to, even if only by phone, but most have been able to join with video hookup.  Any members wishing to join in but are having difficulty doing so should contact Paul or John G to get technical issues sorted.
April 20
Daryl reported on the ZOOM meeting he & John G participated in with the Rotary Club of East Nassau in Bahamas on April 18, where Daryl presented a cheque for $2500 towards relief from the effects of hurricane Dorian last year.  We have since received an email from their President, Barry Rassin, thanking & greatly appreciating our club for the generous donation to their relief efforts.
Despite some technical problems, those present viewed a video presentation by Bill Gates, recorded in 2015 as a TED talk, on the next big pandemic, which eerily foreshadowed what is happening in the world today with the devastating COVID-19 pandemic.  Those who missed the meeting or would like to view the presentation again can do so by clicking on this link: https://www.ted.com/talks/bill_gates_the_next_outbreak_we_re_not_ready?language=en.
There was some discussion on donations to the local hospital and Allawah Lodge. A follow-up meeting was scheduled for the following Wednesday with Grahame, Dave, Neil and Ian.
April 27
The main topic of discussion was the upcoming Coolamon Rotary 2021 local telephone cirectory. An interim committee was formed, consisting of chairman Daryl, John B, Ian, Anne, Albert and Paul, with other members most welcome to join.  It was proposed that a flyer be sent to all postal addresses in the shire (and perhaps beyond) asking residents for their details to be listed in the book. Grahame offered to start the ball rolling by designing a draft copy of a possible flyer for members to peruse at our next meeting. A substantial effort will be required to chase up advertisers since the directory is distributed free of charge to shire residents, so 2-3 members with marketing skills or business contact will be needed to carry out this critical task.
The Coolamon Community Chronicle was also discussed, as Myffy has reported she can no longer commit to continuing with the great job she has done over the past four years.  As a result, there is an urgent need to find replacement members for doing the work required to produce the CCC. If suitable replacements can't be found, it was suggested that it might be necessary to pay someone with the appropriate skills.   John Bond mentioned there are government grants available to help newspaper publishers through the coronavirus pandemic and offered to follow-up on this and report back to our next meeting.
Daryl thanked all those who offered to volunteer with the above jobs.
Ian mentioned the need to have signs acknowledging our financial support on the two picnic benches on the bike track between Coolamon and Ganmain. Ian will follow up on this.
Grahame informed the club that a productive meeting with Dave, Neil and Ian was held last Wednesday to discuss various options of donating to the hospital and/or the hospital auxiliary and Allawah Lodge.  After quite a bit of discussion it was decided to donate monies to the hospital directly and that we go ahead with the original motion of donating $2K to the hospital and Allawah Lodge. Grahame will compose a letter to the recipients. Expanding the Bingo committee was also discussed; to that end, Dave McK will join Neil and Grahame on the committee.
Anne advised members that Coolamon Central School has a very good candidate in Year 11 for the National Youth Science Forum (NYSF). Anne will follow up with the school when a suitable time presents itself.
ANZAC Day remembrance activities were discussed, with members reporting what they did to commemorate the special day.
Suitable guest speakers for our ZOOM meetings will be researched by a few members.
Our next ZOOM meeting is Monday, May 4 & ZOOM Club Assembly on May 18.  Our club changeover, scheduled for June 29, will likely take place via ZOOM (with a follow-up event in person once the COVID-19 restrictions have been lifted).
JUST FOR LAUGHS

THE PUZZLER
Answer to last puzzler: 36.
This week's puzzler: Can you decipher the following rebus puzzles?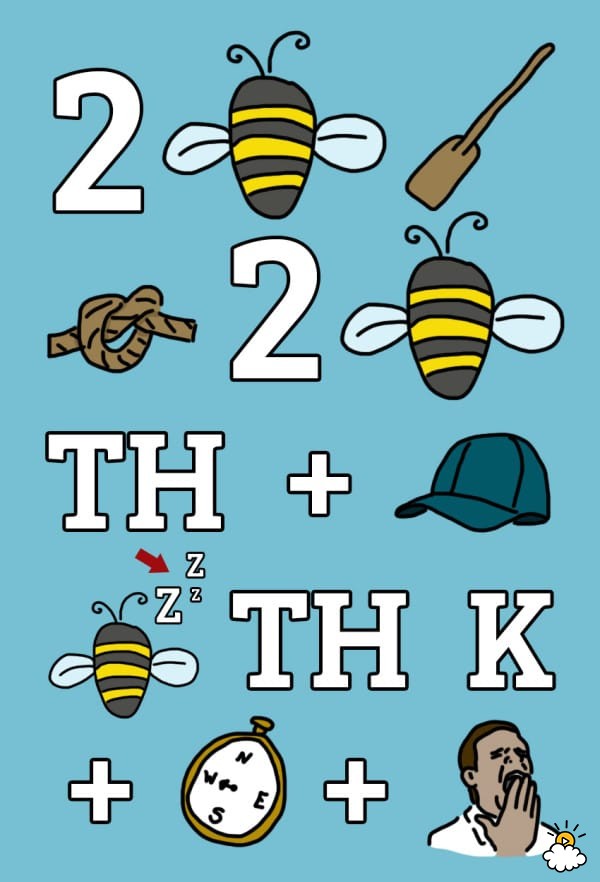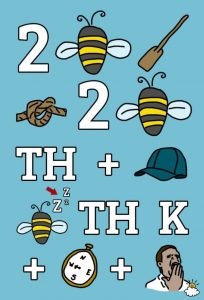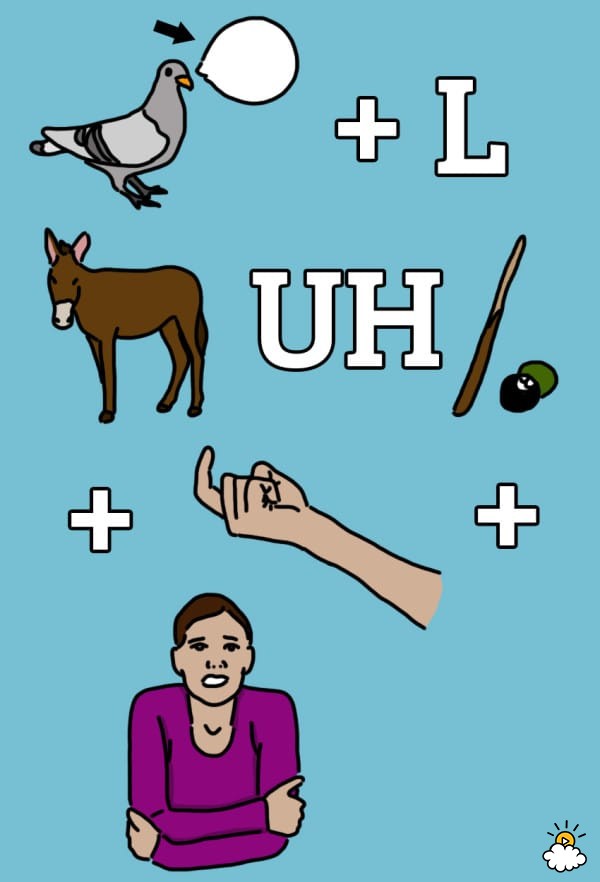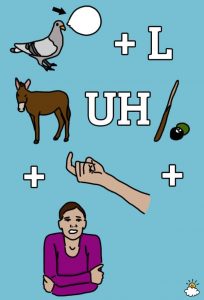 DIARY
NB: All face-to-face Rotary events have been cancelled until further notice because of the coronavirus pandemic.  Board meetings will be held as previously scheduled but will be virtual meetings (conducted via Zoom).  Regular meetings will be held via Zoom on a trial basis starting on 30 March.
Monday, May 4th – Zoom meeting.  7:30-8:30 pm.   Coolamon Rotarians Paul and Leslie Weston will talk about the COVID-19 pandemic.  See meeting invitation in SMS or email message sent to members for login details (login details are the same as the previous ZOOM meetings).
Sunday, April 19th – DisTec20 (District 9700 technology workshop),  Young.
Saturday, April 25th (ANZAC Day) – Catering for Trotting Club, Coolamon Showgrounds.
Saturday & Sunday, May 16th & 17th – District Assembly, Young. Income board members expected to attend.
Monday, May 18th – Club Assembly.  Coolamon Sport & Rec Club, 6:30 for 7 pm.
Wednesday, May 20th – Board meeting. Zoom, 7:30-8:30 pm.
June 6-10th – RI Convention, Honolulu.
Wednesday, June 17th – Board meeting. Zoom, 7:30-8:30 pm.
*Monday, June 29th – Coolamon Rotary Changeover. Coolamon Sport & Rec Club.  ZOOM?
* denotes partner & guest night
REMINDERS
Please get your working with children check completed and give the number and expiry date to the secretary ASAP. Failure to do so may mean you are not covered insurance wise when you volunteer at events.
ROTARY CLUB OF COOLAMON Inc. 2019-20
Chartered March 3rd, 1971; Sponsoring Club Narrandera Rotary Club
President: Daryl Breust 0409 551 140
President-Elect: Howard Atkinson
Secretary: John Glassford
Treasurer: Henk Hulsman 6927 3486
Rotary Foundation Director: Neil Munro
Membership Director: Paul Weston
Service Projects Director:
Howard Atkinson
Youth Director:
Anne Rzeszkowski
Club Admin Director:  Dave McKinley
Club Services Director:
Albert Suidgeest
Public Image Director: Grahame Miles
Immediate Past President: Daryl Breust 0409 551 140
Sergeant @ Arms: Albert Suidgeest
Bulletin Editors:
Grahame Miles and Paul Weston
Webmaster:
John Glassford  
April is Rotary Maternal and Child Health Month Month