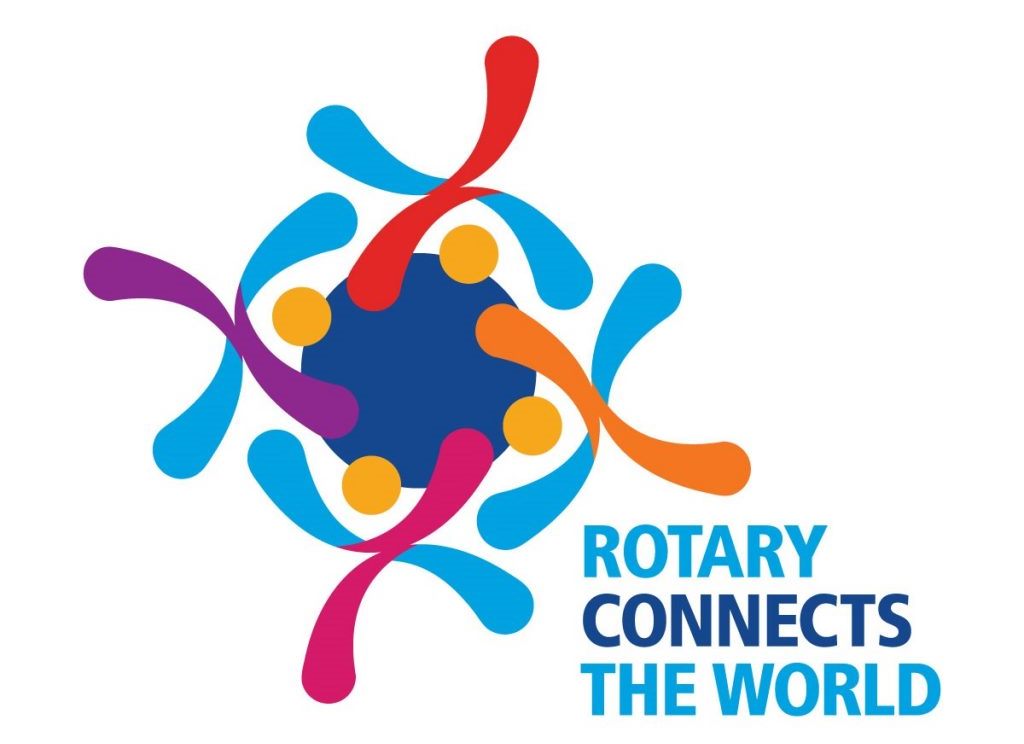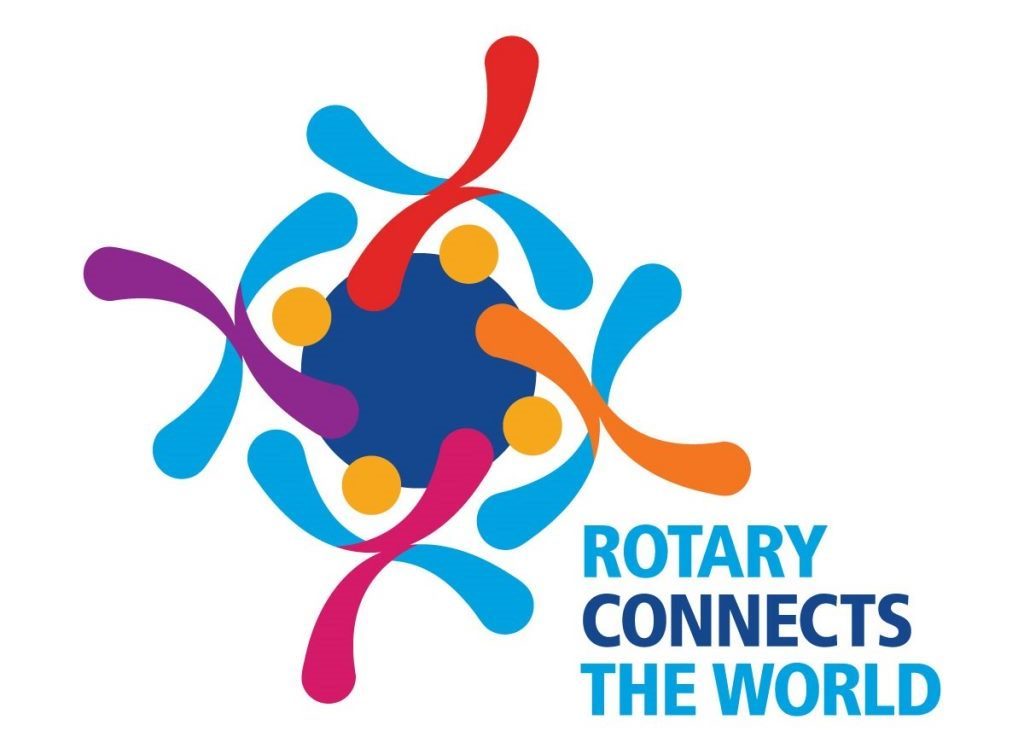 Meetings of May 4th and May 11th
President Daryl welcomed about 13 members & guests to our online club meetings using the digital  ZOOM technology.                           
Present:    President Daryl Breust, Paul Weston, Leslie Weston, John Glassford, Henk Hulsman, Grahame Miles, Ian Jennings, Anne Rzeszkowski, John Nulty, Howard Atkinson, Neil Munro, Alex Thompson and Chez Post, Albert Suidgeest, John Bond & Garth Perkin (on phone) & special guest Tracy Ochieng in Kenya.
Apologies:  Myffy Collette, Dick Jennings, Ian Jennings, John Bond and Neil Munro.
May 4 meeting
President Daryl asked members present for any news.
Albert informed us of some tragic news about his niece having an accident and passing away from a brain hemorrhage. Daryl expressed sincere sympathy to his family on behalf of our club.

Daryl gave a report from the Wollundry Club bulletin which indicated it was highly unlikely the Gears & Beers event will go ahead this year owing to the restrictions caused by the COVID-19 pandemic. [Editor's note: This decision has been reversed and Gears and Beers is planned to proceed but with social-distancing modifications.]

Daryl also discussed the telephone book planning, including the flyer form put together by Grahame and some suggested fine-tuning that is felt should be done to it. At this stage it is planned it be posted out in September taking into consideration the state of affairs at present.

Anne advised members that Coolamon Central School has a very good candidate in Year 11 for the National Youth Science Forum (NYSF). Anne will follow up with the school.

John Bond advised members he is quite advanced in researching the possibility of a grant to help in the publication of the Coolamon Community Chronicle. Well done, John.
Our next meeting will be on Monday May 11 at 7.30 pm, and we have been asked to bring our pets along for a little levity.  Leslie & Paul will be guest speakers, talking on the COVID-19 pandemic.
Our next club assembly will b e conducted via ZOOM on Monday, May 18.  The next board meeting is on Wednesday, May 20.
May 11 meeting
Please send your apologies for a ZOOM meeting to the secretary or call John G on 0498 190 880;  please do not send them via Messenger as these are often forgotten and not recorded.
Next meeting on Monday May 18th is our fourth CLUB ASSEMBLY for this Rotary year. We would appreciate a good turnout of members as there are several major decisions that have been made by the board since we last held a club assembly.
Grahame informed the meeting that the bulletin will be compiled every two weeks from now on until we meet in person again which looks like a long way off right now.
Tracy had to leave after an hour to attend her afternoon lecture and we look forward to having her join us again in the near future.
Myffy has contacted most advertisers in the Coolamon Community Chronicle advising them that there will be no issues for May and June and that their adverts would carry over into later issues.
We decided not to meet in person for the next board meeting on May 20 but to stay with Zoom.
The pet of the night went to Howard for his hand-raised chook! Other pets were present including 4-5 dogs, all of which were well behaved.
Some of us were somewhat disappointed not more of our members tuned in on Monday night as it was one of the best presentations we have had in recent months.  Thank you, Paul and Leslie Weston, for the effort and the excellent information on the COVID-19 virus.
Some of the interesting facts included:
Paul spoke on physiology of the pandemic in that it was highly likely to have originated from an animal. This is most likely a bat to another animal which then mutated to humans. Much like SIDS turned into HIV/AIDS.  

COVID-19 attacks the lungs in the main and it is the overreaction of our immune system that creates the storm that leads to respiratory failure particular in ageing people whose immune system creates fewer and fewer anti-bodies. This is when ventilators are required to force oxygen into the lungs.

There are now two strains of COVID-19; the L and S strains of which the L strain is more virulent.
Leslie then spoke on the treatment therapy for COVID-19:
There are several stages or symptoms of COVID-19 from the carriers who have the virus from being asymptomatic if a patient is a carrier for a disease or infection but experiences no symptoms to fully blown pneumonia with organ failure.

The mortality rate of COVID-19 is around 4% of positive cases, but higher in some countries right now. For those that are critically ill beforehand, the mortality rate is closer to 60%.

Their daughter Nicole, who lives in New York, has recovered from COVID-19. She experienced sore throat, coughing and intense pain in the lungs like someone was sitting on her chest. The symptoms after ca. 3 weeks.

Leslie went on to outline some treatments using chemicals until a vaccine is developed.  She outlined how difficult it is to develop a vaccine and it may even be the case that we never get such a vaccine e.g. AIDS. It will then be a case of living with the virus and treatment with anti-viral drugs.

Leslie left us with some positive news in that there are some promising antiviral and anti-bacterial drugs that are proving to have positive results.
To summarise both the talks given by Paul and Leslie the bottom line is to:
Respect and practice social distancing.

Wash hands with suitable alcohol-based sanitisers. 

Wear a N95 mask in public if you have any symptoms of COVID-19.

Get tested for COVID-19 if you get any symptoms, however mild (sore throat or cough combined with fever).
Daryl thanked Leslie and Paul for an excellent talk & presentation.
Meeting closed at 8.40.
JUST FOR LAUGHS

THE PUZZLER
Answer to last puzzler: 1) To be or not to be. 2) Cool as a cucumber.
This week's puzzler: Can you decipher the following rebus puzzles?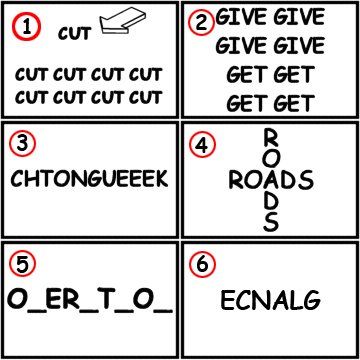 DIARY
NB: All face-to-face Rotary events have been cancelled until further notice because of the coronavirus pandemic.  Board meetings will be held as previously scheduled but will be virtual meetings (conducted via Zoom).  Regular meetings will be held via Zoom on a trial basis starting on 30 March.
Monday, May 25th – Regular meeting. Zoom, 7:30-8:30 pm.
June 6-10th – RI Convention, Honolulu.
*Monday, June 29th – Coolamon Rotary Changeover. Coolamon Sport & Rec Club.  ZOOM?
* denotes partner & guest night
REMINDERS
Please get your working with children check completed and give the number and expiry date to the secretary ASAP. Failure to do so may mean you are not covered insurance wise when you volunteer at events.
ROTARY CLUB OF COOLAMON Inc. 2019-20
Chartered March 3rd, 1971; Sponsoring Club Narrandera Rotary Club
President: Daryl Breust 0409 551 140
President-Elect: Howard Atkinson
Secretary: John Glassford
Treasurer: Henk Hulsman 6927 3486
Rotary Foundation Director: Neil Munro
Membership Director: Paul Weston
Service Projects Director:
Howard Atkinson
Youth Director:
Anne Rzeszkowski
Club Admin Director:  Dave McKinley
Club Services Director:
Albert Suidgeest
Public Image Director: Grahame Miles
Immediate Past President: Daryl Breust 0409 551 140
Sergeant @ Arms: Albert Suidgeest
Bulletin Editors:
Grahame Miles and Paul Weston
Webmaster:
John Glassford  
May is Rotary Youth Service Month