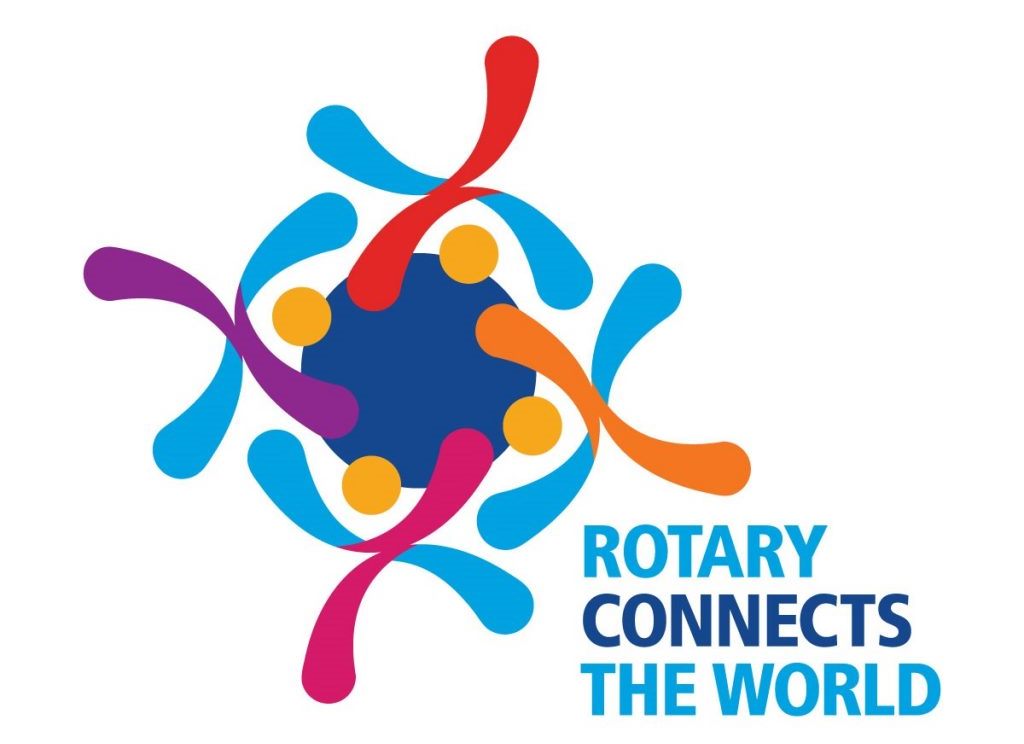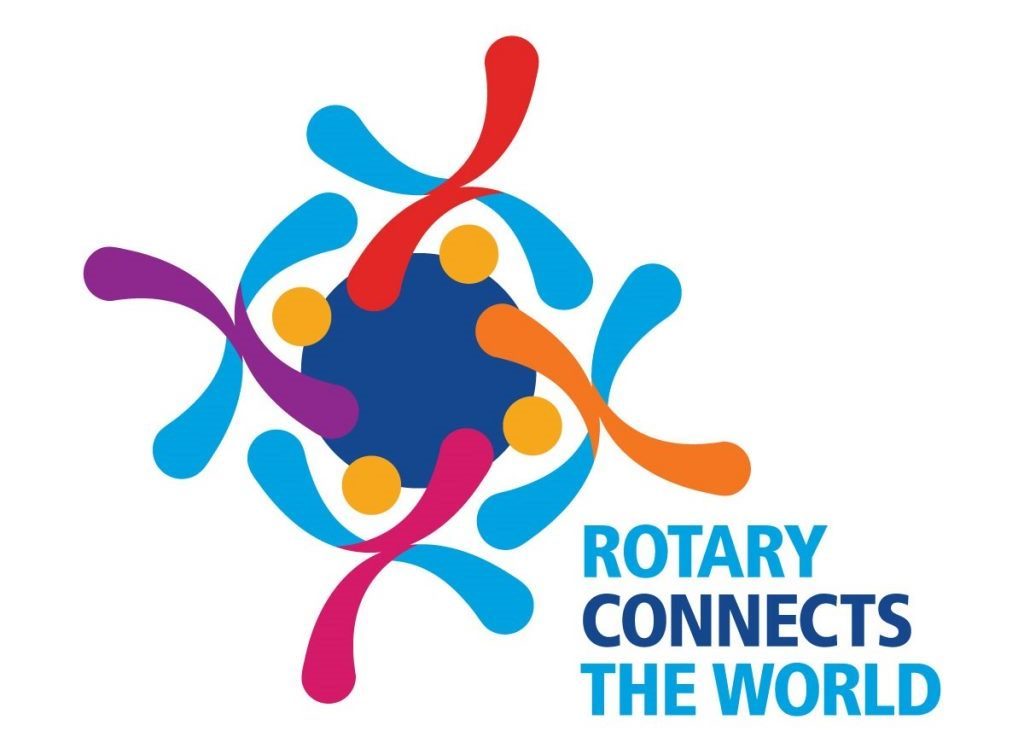 Meetings of May 18th and May 25th
President Daryl welcomed the usual 13 or so members and guest Chez Post to both the online club meetings, held via  ZOOM technology.  It would be great if we could see a few more of you on the screen so we don't forget what you look like!                                                     
Present on screen:    President Dary, Paul, John G, Henk, Grahame, Ian, Neil, Anne, John N, Howard, Alex, Chez Post, Albert and John B.
Apologies: Myffy, Garth, Dave and Dick
President Daryl welcomed all those on screen to the digital meeting.
Before we viewed a video on 'Sex Under the Oceans', some topics discussed included:
Coolamon Rotary Local Telephone Book 
It was suggested that a timeline be established, with distribution of the directory to occur around the middle of 2021, A mass mailing of a flyer requesting updated details from all households in the shire.  Concern was expressed about chasing up advertisers in the current economic climate, so it was suggested to wait until at least later this year or early next year when society is starting to get back to some sort of normality.
Coolamon Community Chronicle 
Sally Farmer has agreed to take on some of the work of putting together the Chronicle, especially as managing editor, with some help from Anne when Sally and Don are away. Sally will need help with chasing up advertising, collection of the newspaper from the printery & distribution of the hard copy to the numerous outlets in Marrar, Coolamon and Ganmain. Daryl has offered to collect the printed copies each month, leaving some at the Marrar outlets on his way home & Anne has offered to help distribute them in Coolamon & Ganmain.
John Bond talked on the progress of the in-depth application he has submitted for funding for the CCC, to the amount of $45,ooo.  If successful we will be able to employ a managing Editor (Sally F), an IT specialist to work on an online version, a marketing guru and a fair bit of hardware, such as a fast printing machine, etc.  Daryl thanked John for his extensive efforts in his work with the application.
Donations to our local Hospital & Allawah Lodge
A cheque will be presented to Pam at the hospital on Wednesday for $3000, from Bingo money, to purchase a Spirometer,  plus another cheque for $2000 for another essential item. 
Then a cheque for $2000 will also be presented to Simone at Allawah Lodge, which they have indicated will be used to purchase a lifter to help seat elderly patients in their chair.
These presentations will be advertised in various local media outlets over the next month or 2.
Coolamon Club Changeover on Monday, June 29 
The Board voted to have the Changeover on Zoom as there are too many 'hurdles' having it at the Sports Club, even if it is members only with no guests.
General business
Chez Post is interested in becoming a member of our Club

Lyn Schadel has unfortunately indicated her intention to resign due to health issues. We wish her well with an improvement in her health.

Tree planting of natives along the new bike track was discussed & the difficulty in obtaining suitable species at this time. John B, Albert, Ian & Paul will follow up in chasing up some plants.
Our guest speaker for the night was Dr Marah Hardt of Harvard University, who gave a most interesting and surprising talk on the sex life of sea creatures.  The talk was actually a TEDx talk, which you can view by clicking here.  It's only 12 minutes long, but you'll find it time well spent.
The meeting closed at 8.30 on the dot, with Daryl thanking those who attended.
JUST FOR LAUGHS


THE PUZZLER
Answer to last puzzler: 1) A cut above the rest, 2) Forgive and forget, 3) Tongue in cheek, 4) Crossroads, 5) Painless operation, and 6) Backwards glance.
This week's puzzler: Can you decipher the following rebus puzzles?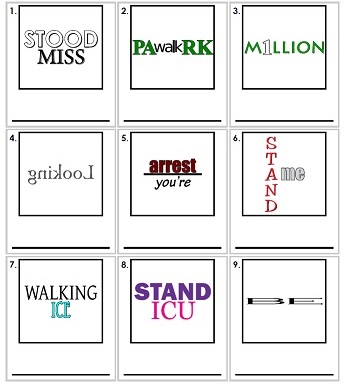 DIARY
NB: All face-to-face Rotary events have been cancelled until further notice because of the coronavirus pandemic.  Board meetings will be held as previously scheduled but will be virtual meetings (conducted via Zoom).  Regular meetings will be held via Zoom on a trial basis starting on 30 March.
Monday, June 1st – Regular meeting. Zoom, 7:30-8:30 pm.
June 6-10th – RI Convention, Honolulu.
*Monday, June 29th – Coolamon Rotary Changeover. Coolamon Sport & Rec Club.  ZOOM?
* denotes partner & guest night
REMINDERS
Please get your working with children check completed and give the number and expiry date to the secretary ASAP. Failure to do so may mean you are not covered insurance wise when you volunteer at events.
ROTARY CLUB OF COOLAMON Inc. 2019-20
Chartered March 3rd, 1971; Sponsoring Club Narrandera Rotary Club
President: Daryl Breust 0409 551 140
President-Elect: Howard Atkinson
Secretary: John Glassford
Treasurer: Henk Hulsman 6927 3486
Rotary Foundation Director: Neil Munro
Membership Director: Paul Weston
Service Projects Director:
Howard Atkinson
Youth Director:
Anne Rzeszkowski
Club Admin Director:  Dave McKinley
Club Services Director:
Albert Suidgeest
Public Image Director: Grahame Miles
Immediate Past President: Daryl Breust 0409 551 140
Sergeant @ Arms: Albert Suidgeest
Bulletin Editors:
Grahame Miles and Paul Weston
Webmaster:
John Glassford  
May is Rotary Youth Service Month