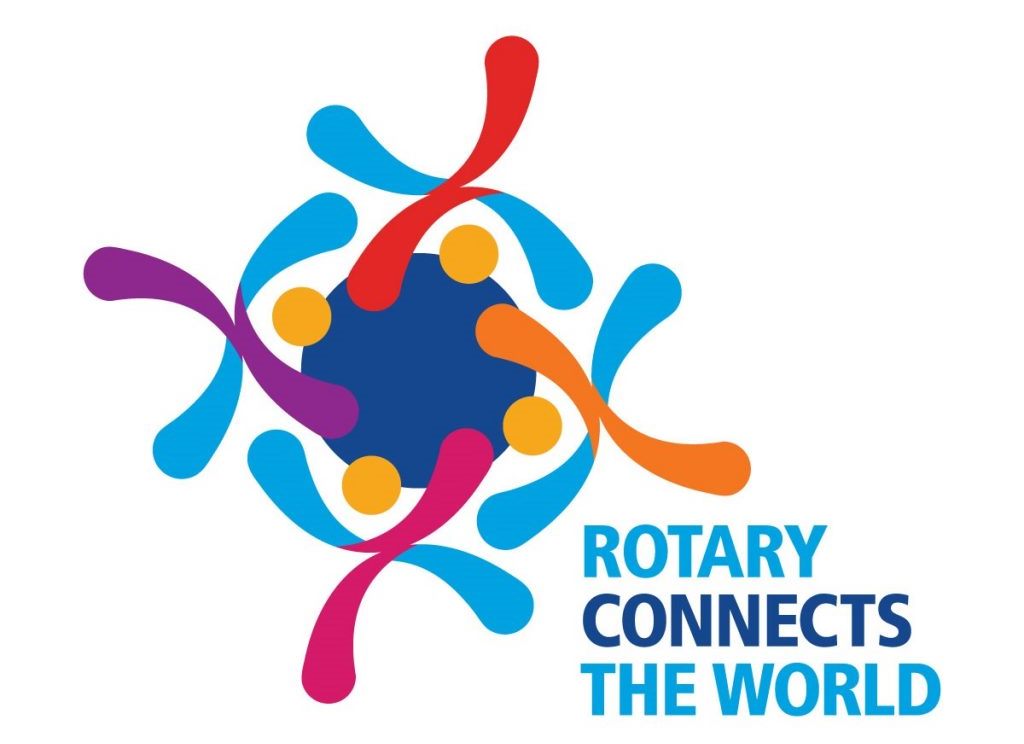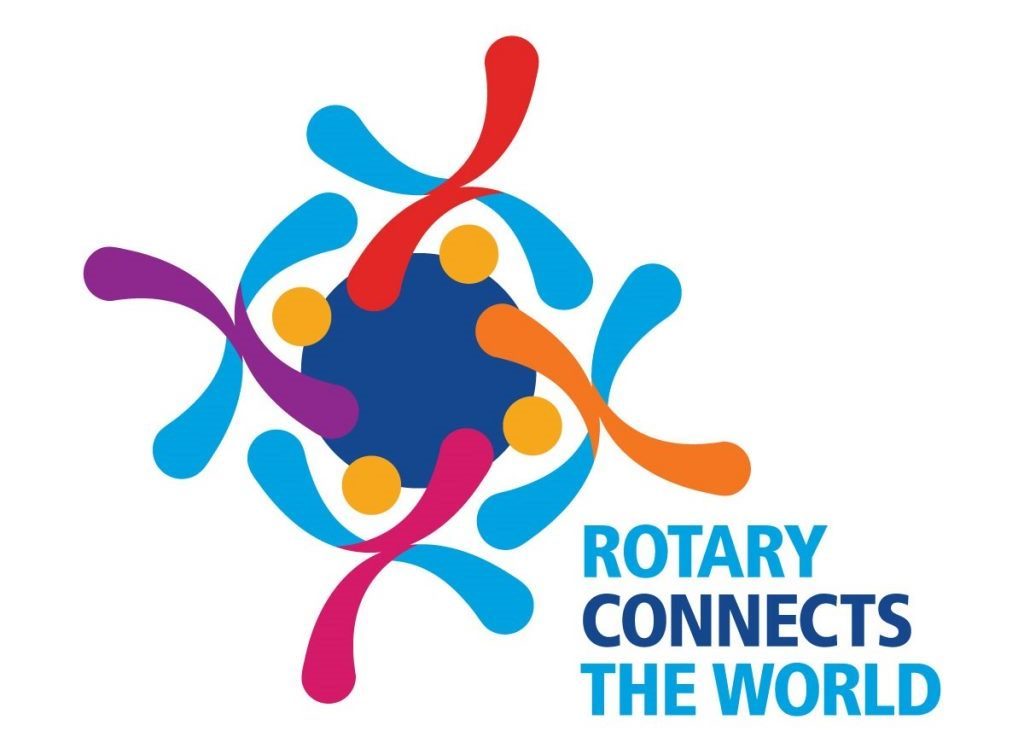 Dinner Meeting of August 26th
President Wayne welcomed 19 members and guests DG John & Fayah McKenzie, Maryanne Costello, Chez, and Susan G. 
Apologies from Dave, Neil, Ian, Daryl, Myffy, John N, Mark and Howard.
Business for the evening included:
Twin Clubs bulletin from Hout Bay distributed among members

RYPEN applications have come in for 14 to 16 y.o. in year 9 for a three day camp at Borambola. 

Barry Dennis asked if the club could  do the BBQ for the Junior Football/Netball Presentation Night on Saturday, Sept 14 at 5 pm. All in agreement that we should support the junior footballers for the evening. 
Guest Speaker DG John McKenzie
John introduced the club to the new Rotary International president Mark Maloney from the southern state of Illinios of USA & his message via video. Mark gave a rousing speech to encourage Rotary to be a family organisation and promote the theme of Rotary Connects the World
To achieve the strategic objectives John encouraged us to increase our impact on our community & expand our reach by changing the way people perceive us such as the need to change old perception held beyond Rotary that only one career is allowed in each Rotary Club and enhance participation engagement by delivering values to members.
John then told us how effective Rotary's international efforts have been in the battle against Polio. He showed us the benefits of donating to Rotary Foundation End Polio Now program as only Afghanistan & Pakistan still have Polio endemic in the area with 66 known cases  this year and Nigeria now 3 years clear of all polio cases and the continent of Africa now declared Polio free. Work is still ongoing in  Afghanistan & Pakistan though some challenges have arising in recent months.
For the Rotary efforts in Australia, John discussed Purple House, which provides dialysis for kidney disease in remote areas to help indigenous and remote residents stay in the communities that they feel connected to. He encouraged Rotary members to not just donate but to also lend their labour and effort if they happen to be in areas such as Alice Spring from which purple house is based  as all assistance is welcome.
John also spoke on the new district of 9705 by joining 9700 with 9710 and highlighted its positives, such as greater connection and friendships with fellow Rotarians across the region. John then ran through the program for the District Conference in Temora next year, starting on Friday night, March 20 at the Bundawarah Centre (Rural Museum) & then at the Aviation Museum on Sat night.
Finally John encouraged Rotarians be active and get connected with one really good way of doing so being to vist the www.rotary.org website more.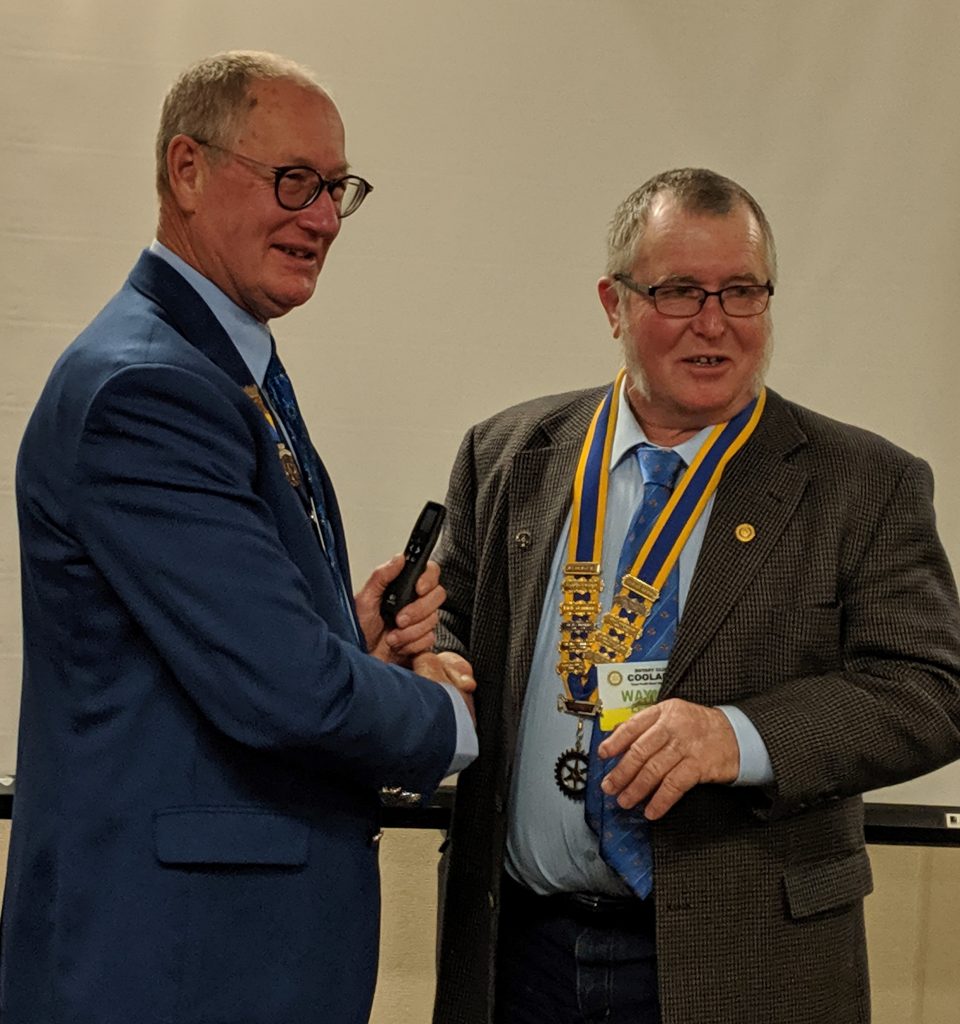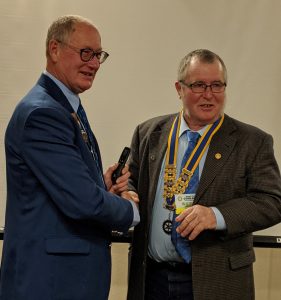 President Wayne thanked John for his presentation and gave him a gift from our club.
Albert won the raffle and then finished off the evening with a rousing fine session.
QUOTE OF THE WEEK
Who is responsible for this quote?
"God above all. This history of a secular state doesn't exist. The state is Christian and those who are against it can leave. The minority must bow to the majority"
Last week's Quote of the Week was attributed to Matt Preston.
JUST FOR LAUGHS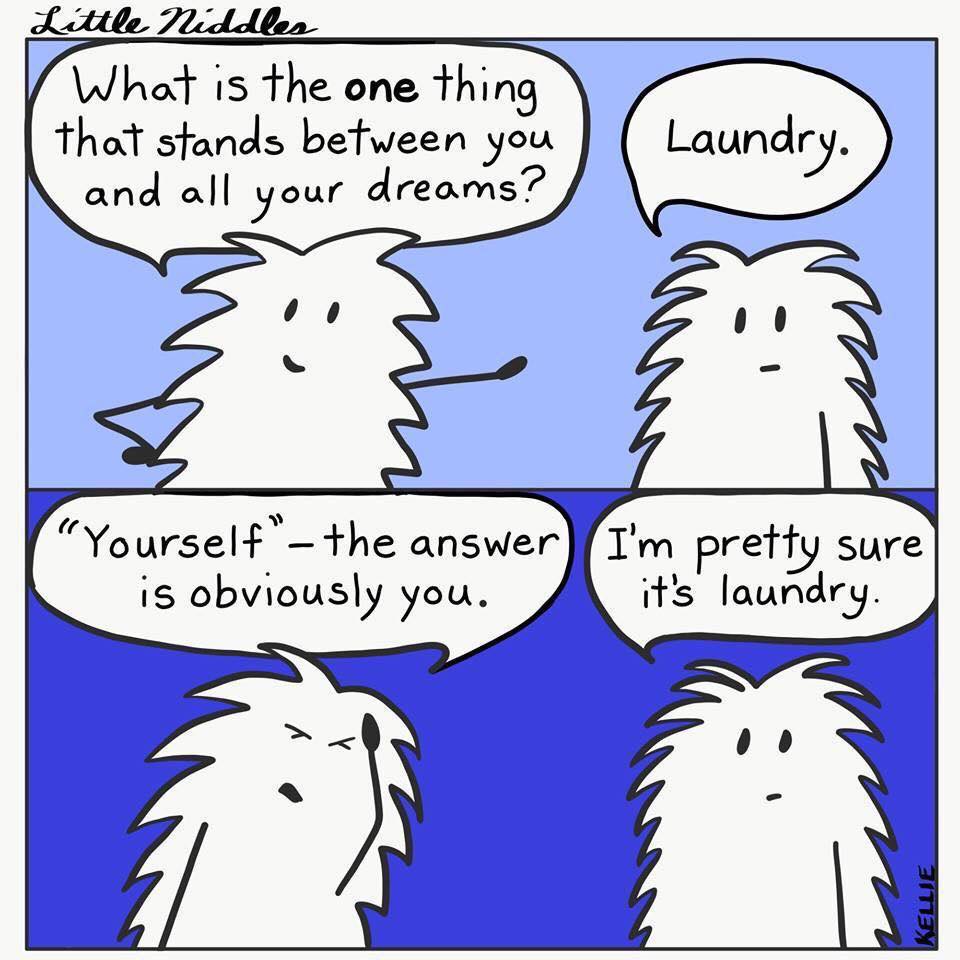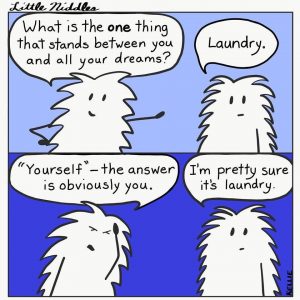 DIARY
*Monday, September 2nd – Fellowship meeting.  Coolamon Sport & Rec Club, 6:30 for 7:00 pm.
Saturday, September 7th – The Hall Committee play, Ganmain Hall, 7:30 pm.
Monday, September 9th – Regular meeting.  Coolamon Sport & Rec Club, 6:30 for 7:00 pm.
Thursday, September 12th – Bingo.  Community Centre Hall, 6:45 – 10:00. Neil (captain), Rod, John N and Howard.
Wednesday September 18 – Coolamon Rotary Club Board Meeting. Coolamon Sport & Rec Club, 7:00 pm.
September 20-22 Australian New Zealand Rotary Conference, Christchurch.
*Monday, September 23rd – Regular meeting.  Phil Mackintosh and David Byfield from Wollundry Rotary will be on hand to discuss plans for Gears and Beers.  Coolamon Sport & Rec Club, 6:30 for 7:00 pm.
Friday, October  4 – Fannie Lumsden concert in Old Junee. Tickets cost $30.
Sunday, October 6 – Gears and Beers.
Thursday, October 10th – Bingo
.  Community Centre Hall, 6:45 – 10:00.
Paul (captain), John B, Sarah and Don.
*Monday October 14th –  Speaker meeting.  Craig Gruber of NSW Ambulance will present on the Coolamon ambulance station.  Coolamon Sport & Rec Club, 6:30 for 7:00 pm.
Monday, November 4  – Annual General Meeting.
Thursday November 7 – RSL Coolamon Sub Branch Centenary
March 20-22nd 2020 – D9700 Conference, Temora.
* denotes partner & guest night
REMINDERS
Please get your working with children check completed and give the number and expiry date to the secretary ASAP. Failure to do so may mean you are not covered insurance wise when you volunteer at events.
Subs are now due.
ROTARY CLUB OF COOLAMON Inc. 2019-20
Chartered March 3rd, 1971; Sponsoring Club Narrandera Rotary Club   President: Wayne Lewis 6927 3501 President-Elect: Howard Atkinson IPP & V. President: Daryl Breust 0409 551 140 Secretary: John Glassford Treasurer: Henk Hulsman 6927 3486 Rotary Foundation Director: Neil Munro Club Admin Director:  Dave McKinley Service Projects Director: Howard Atkinson Youth Director: Sarah Collins 0448 118 003  Membership Director: Paul Weston Public Image Director: Grahame Miles Immediate Past President: Daryl Breust 0409 551 140 Sergeant @ Arms: Albert Suidgeest Bulletin Editors: Grahame Miles, Sarah Collins and Paul Weston Webmaster: John Glassford  
August is Membership and New Club Development Month