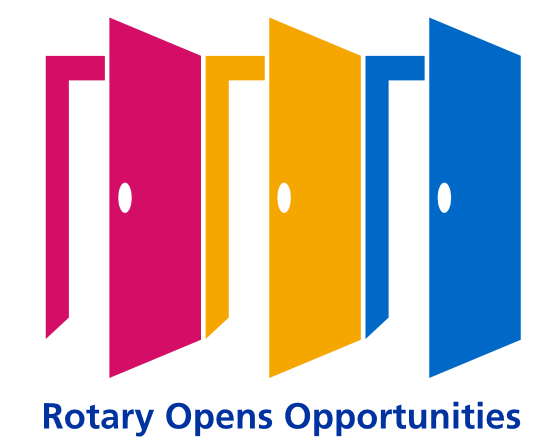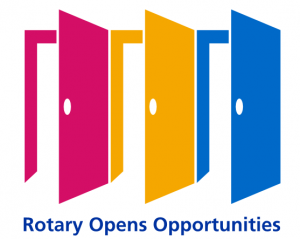 Week of December 14th
Our weekly meeting was the last of 2020.  Much of the evening was spent scrunching up Monster Raffle tickets in preparation for the draw on NYE.  Hundreds of tickets were sold in Coolamon, Ganmain and the surrounding areas, which will allow us to make generous donations to the Coolamon-Ganmain Hospital and Allawah Lodge.  We'll be selling raffle tickets for another week or so, and the draw will take place at the Coolamon Sport & Rec Club on NYE.  Kudos to the raffle committee, especially Brian, Grahame and Albert for their exceptional work organising the prizes and selling the bulk of the tickets.  We had hoped to hold the draw at the NYE festival in Coolamon, but unfortumately, the festival was cancelled because of COVID.  A fine session and weekly raffle rounded out the evening.
CRC Christmas Party
We held our Christmas party at the Coolamon Sport & Rec Club on Saturday, December 19th.   We were treated to a fabulous meal featuring lamb roasted on the barbie, similar to other roasts that John G had done over the years: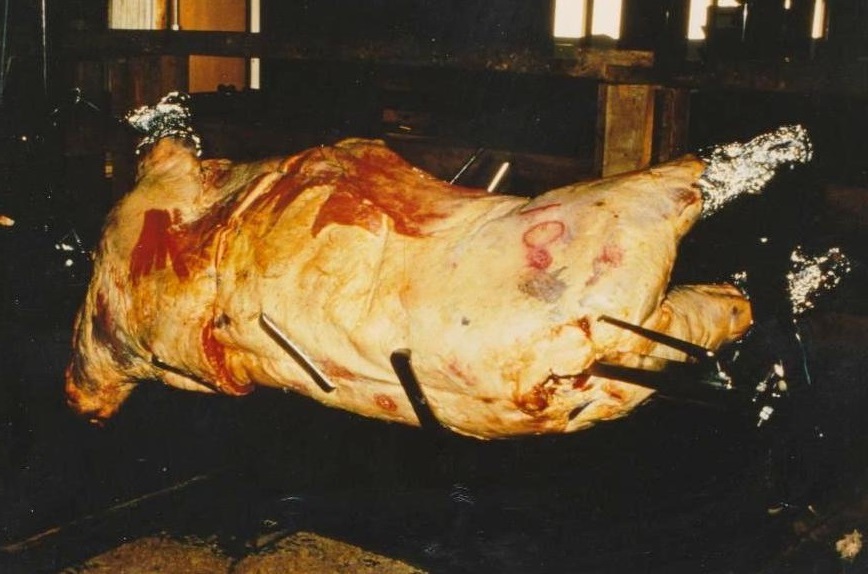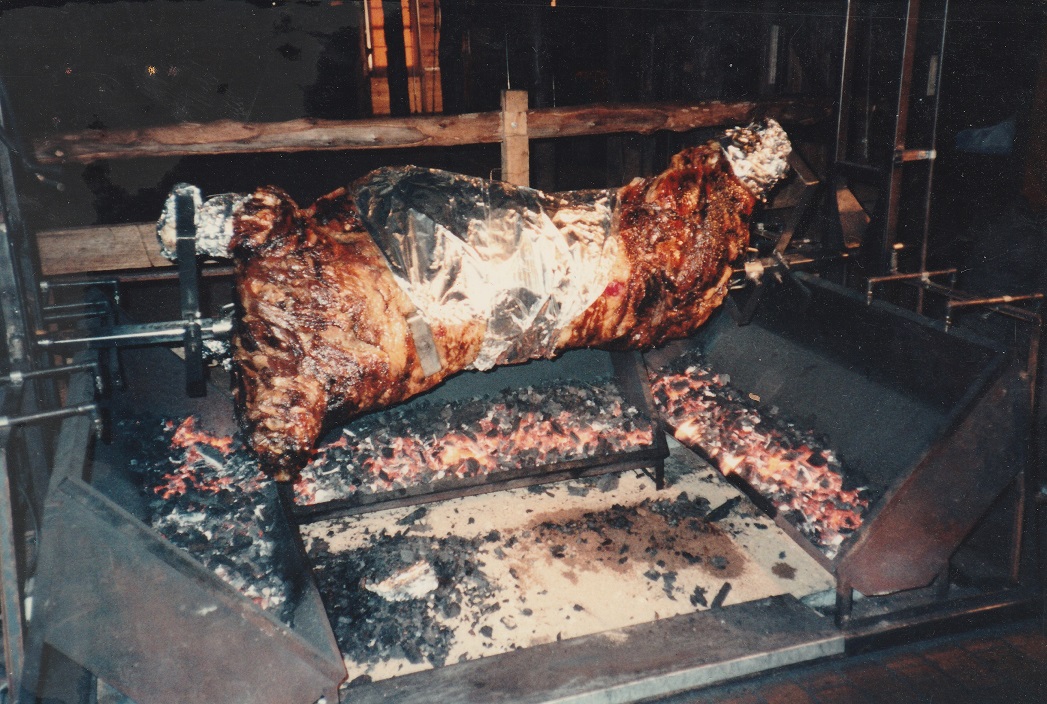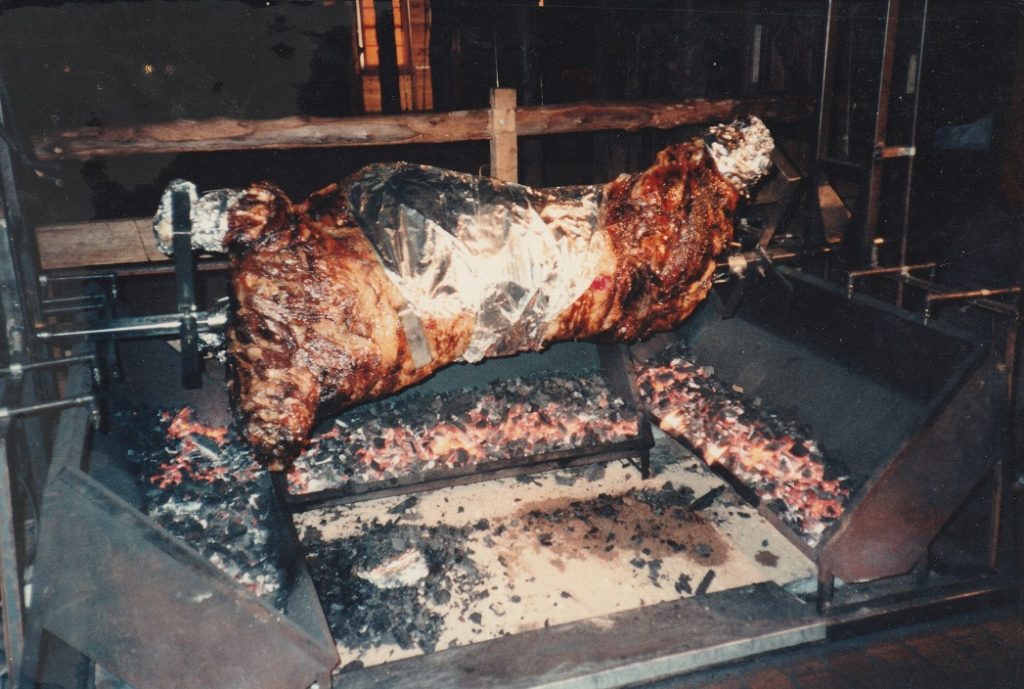 We had a great roll-up of members on the evening.  We're hopeful for a return to more "normal" times in 2021, despite the recent flare-up in COVID numbers in the northern beaches area of Sydney. Best wishes to all for a joyous Christmas season and a healthful and prosperous new year.
DIARY
Wednesday 20th January.  First board meeting for 2021, TBC. If required.
Monday 25th January 2021.  First regular meeting for 2021. Coolamon Sport & Rec Club, 6:30 for 7 pm.
Monday 1st. March 2021 COOLAMON ROTRY'S 50th BIRTHDAY PARTY .
Details to be announced in the New Year.  Our District 9705 Governor Dr. Michael Moore AM and PP Helen Moore will be our honoured guests.
Friday 19th-Sunday 21st March 2021.  District 9705 Conference in Bathurst.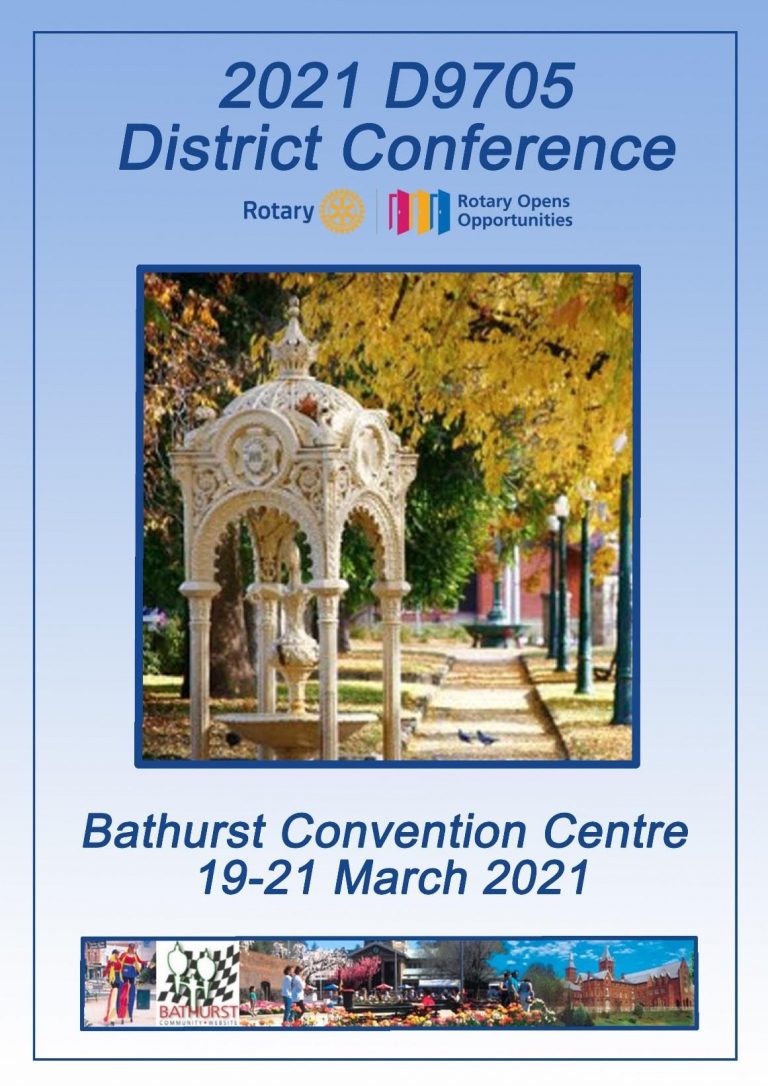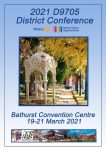 THE PUZZLER
Answer to the last puzzler: The fourth child was Tracey!
This week's puzzler is a set of rebus puzzles to keep you occupied over the holidays until we resume in late January. Enjoy!(?)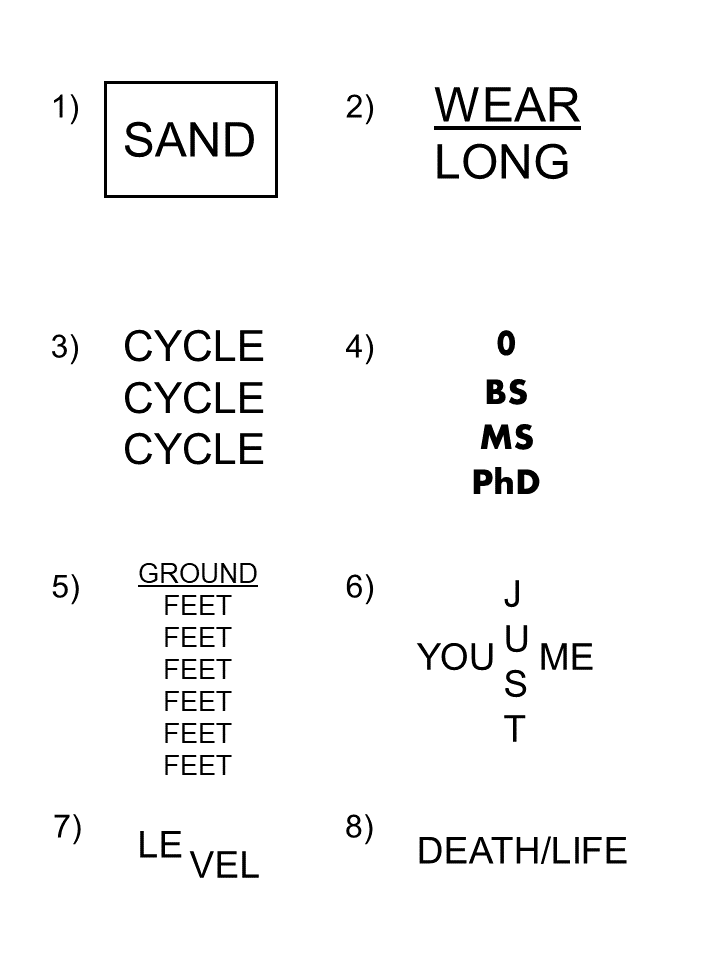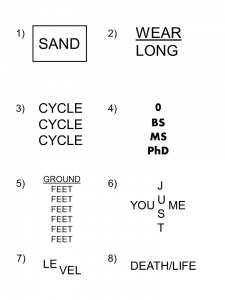 ROTARY NEWS
NEWS FROM TRACY AND HER BIG SISTERS' INITIATIVE.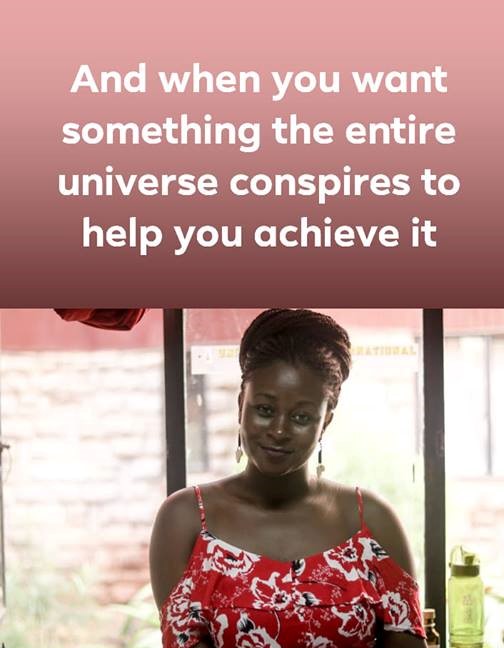 Morning John and Fred,
I'm on my way to Kendubay and I wanted to share the progress so far.  I came up with the idea to brand our books and the facilitator's t-shirts so that we can have a lasting impression. We could have gone all out on the Christmas package bags but that would have been expensive.   I'm so happy with how the t-shirts and books turned out.
So far, we are all set!
Many thanks, words couldn't describe the gratitude that's flowing in my heart.
Merry Christmas 
Love always,
Tracy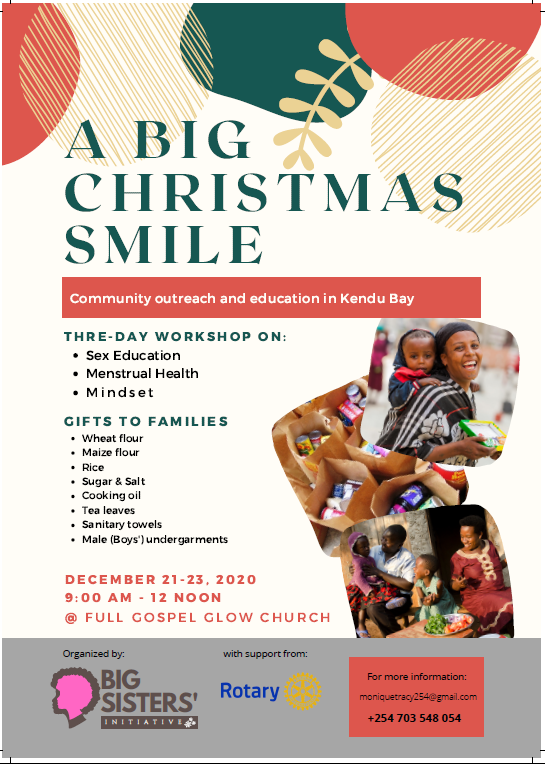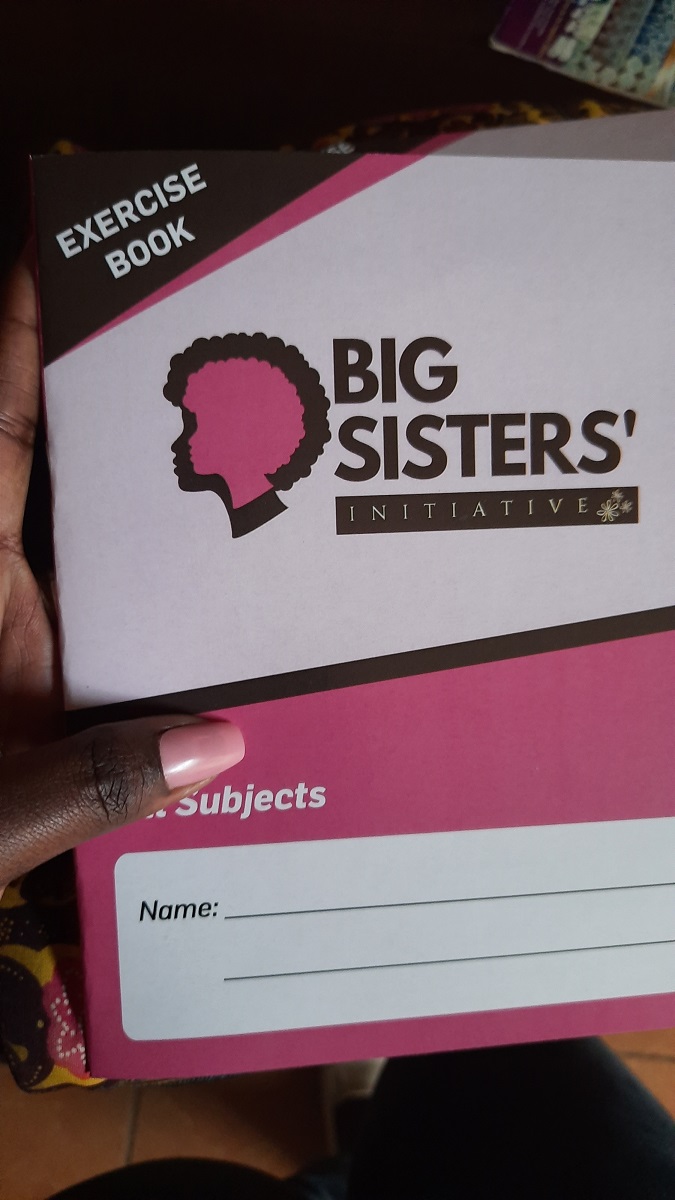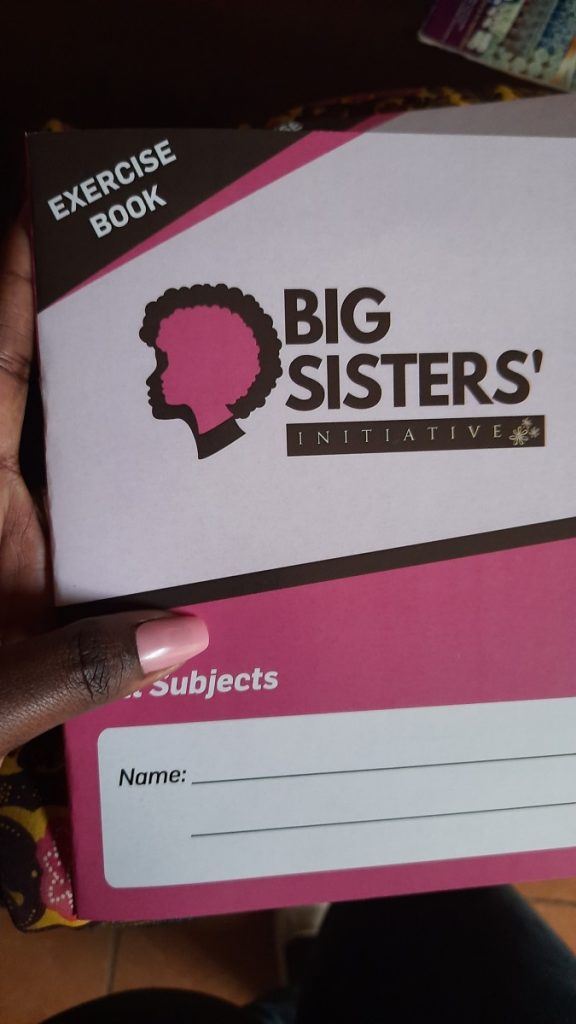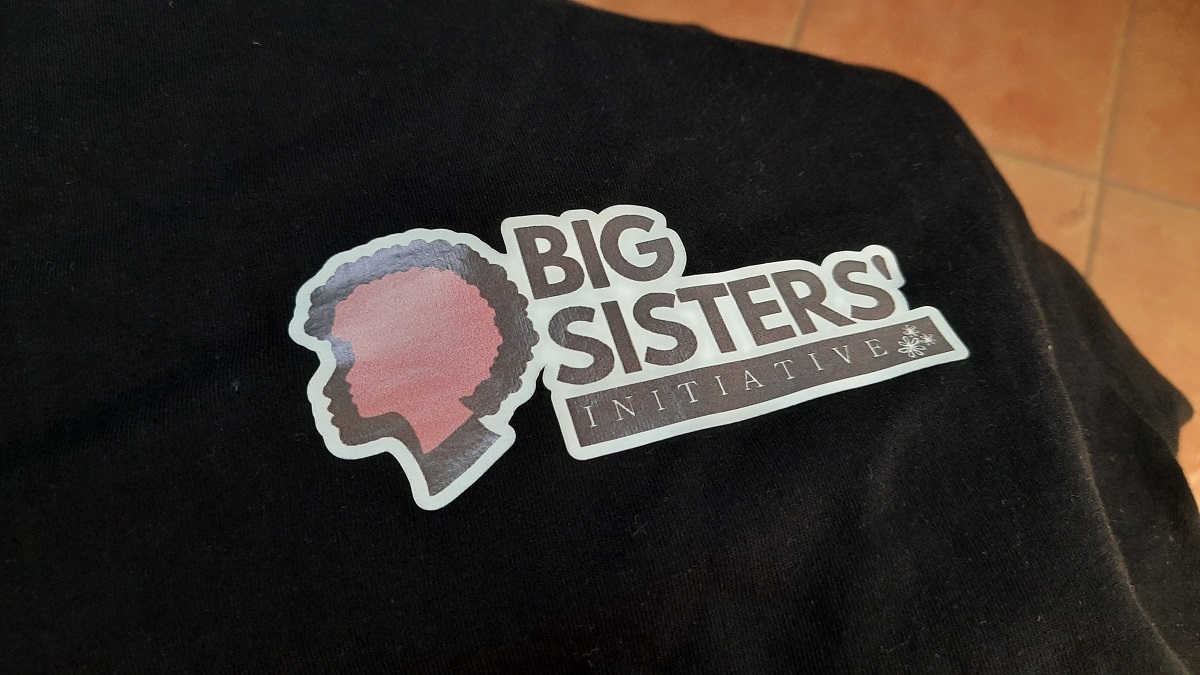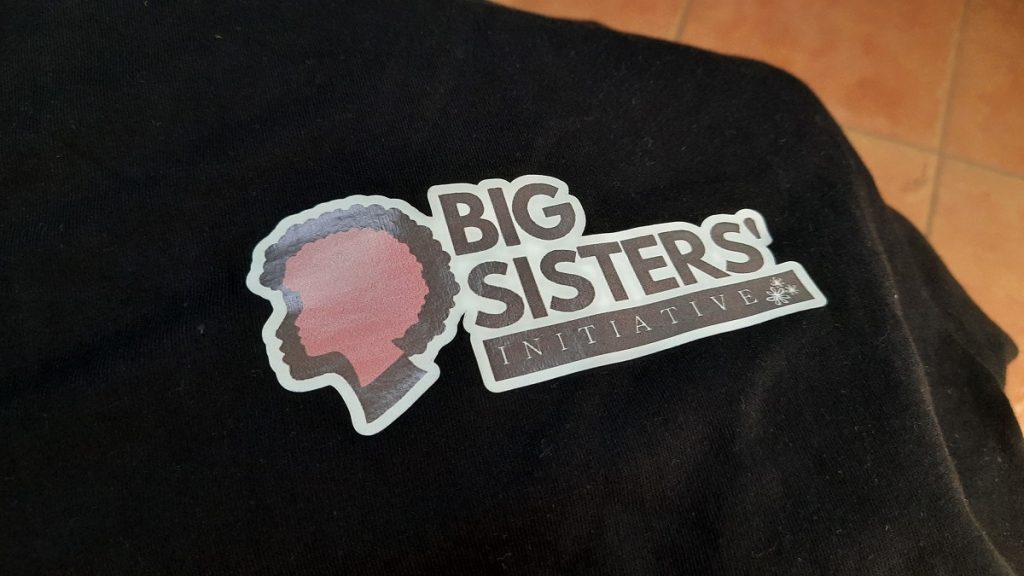 JUST FOR LAUGHS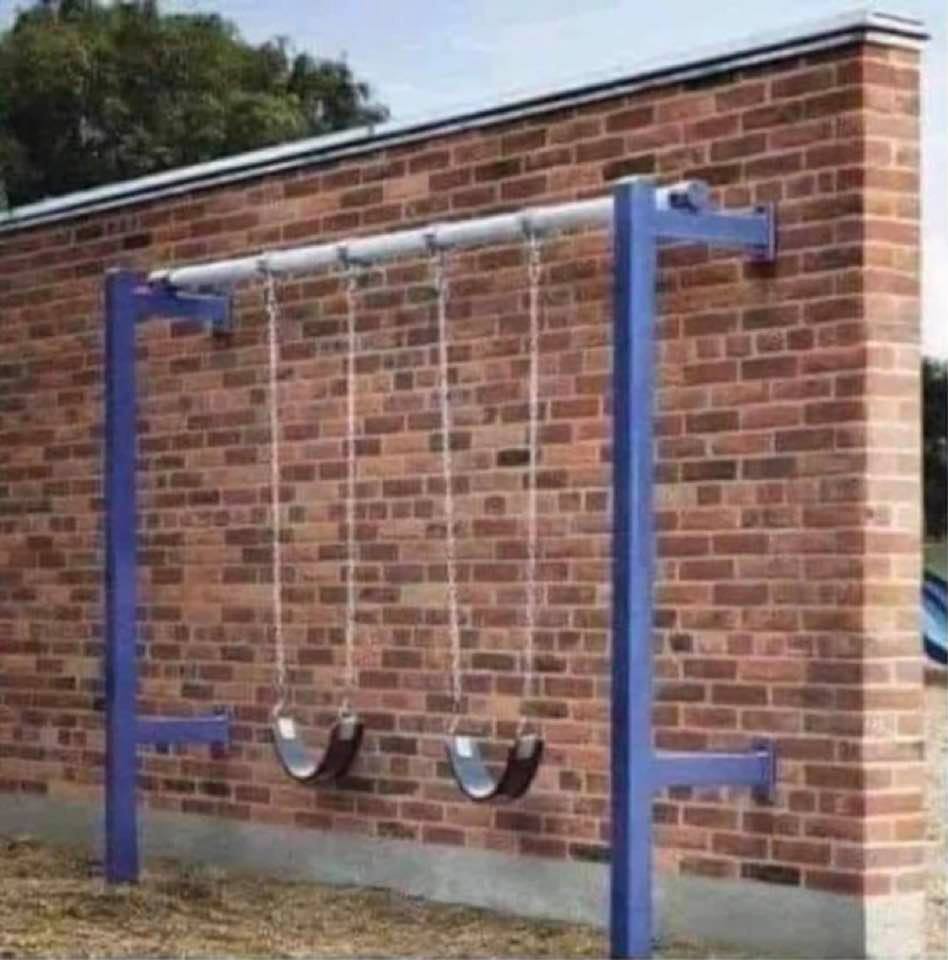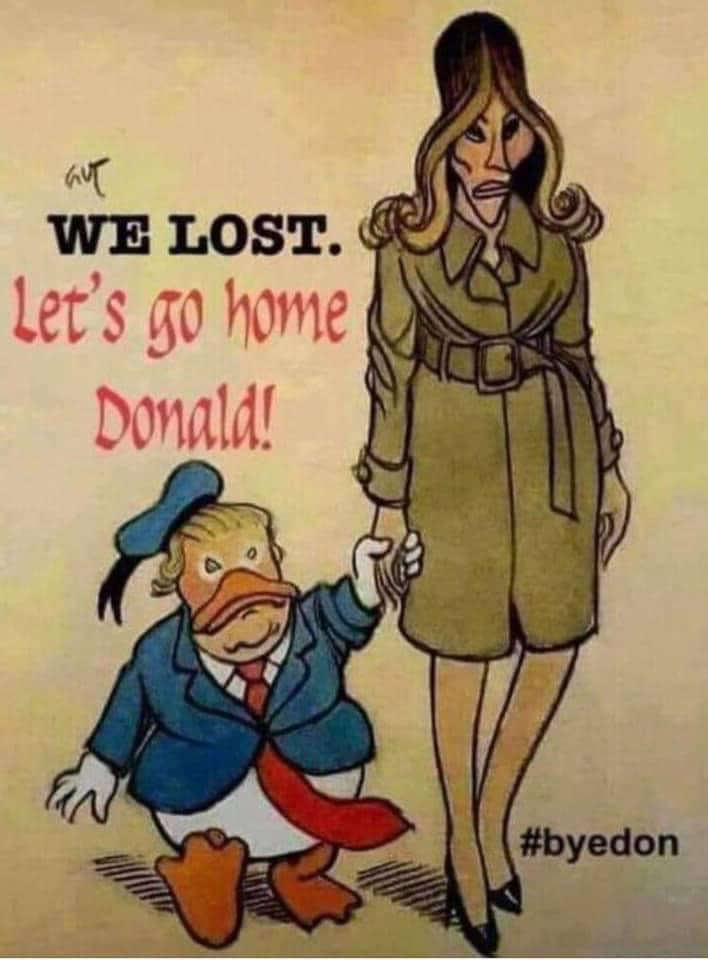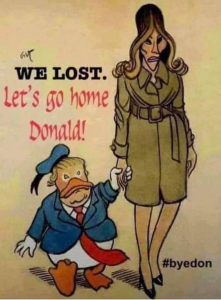 ONLY IN AFRICA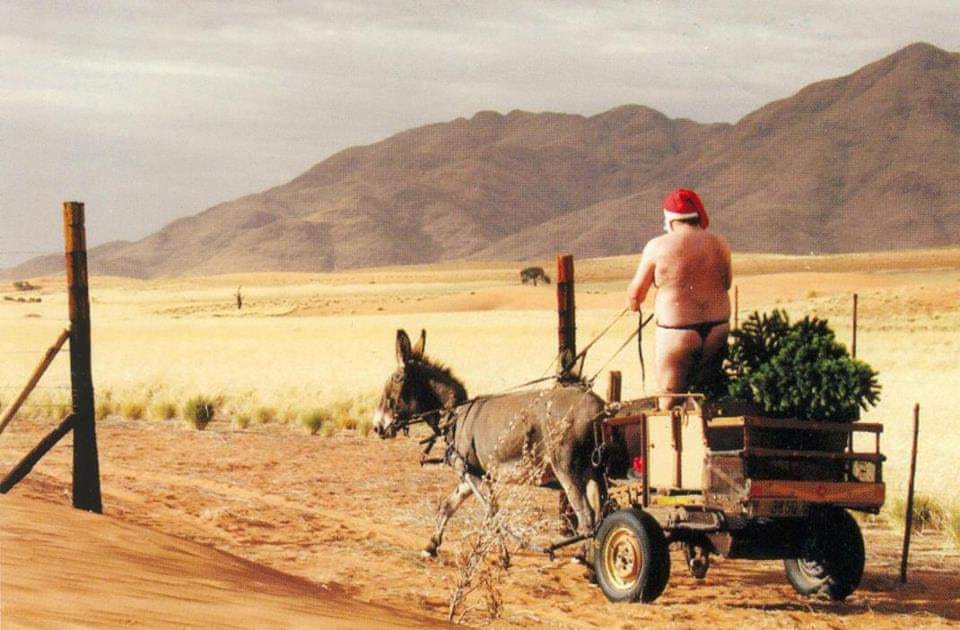 Happy Christmas to you all from Paul and John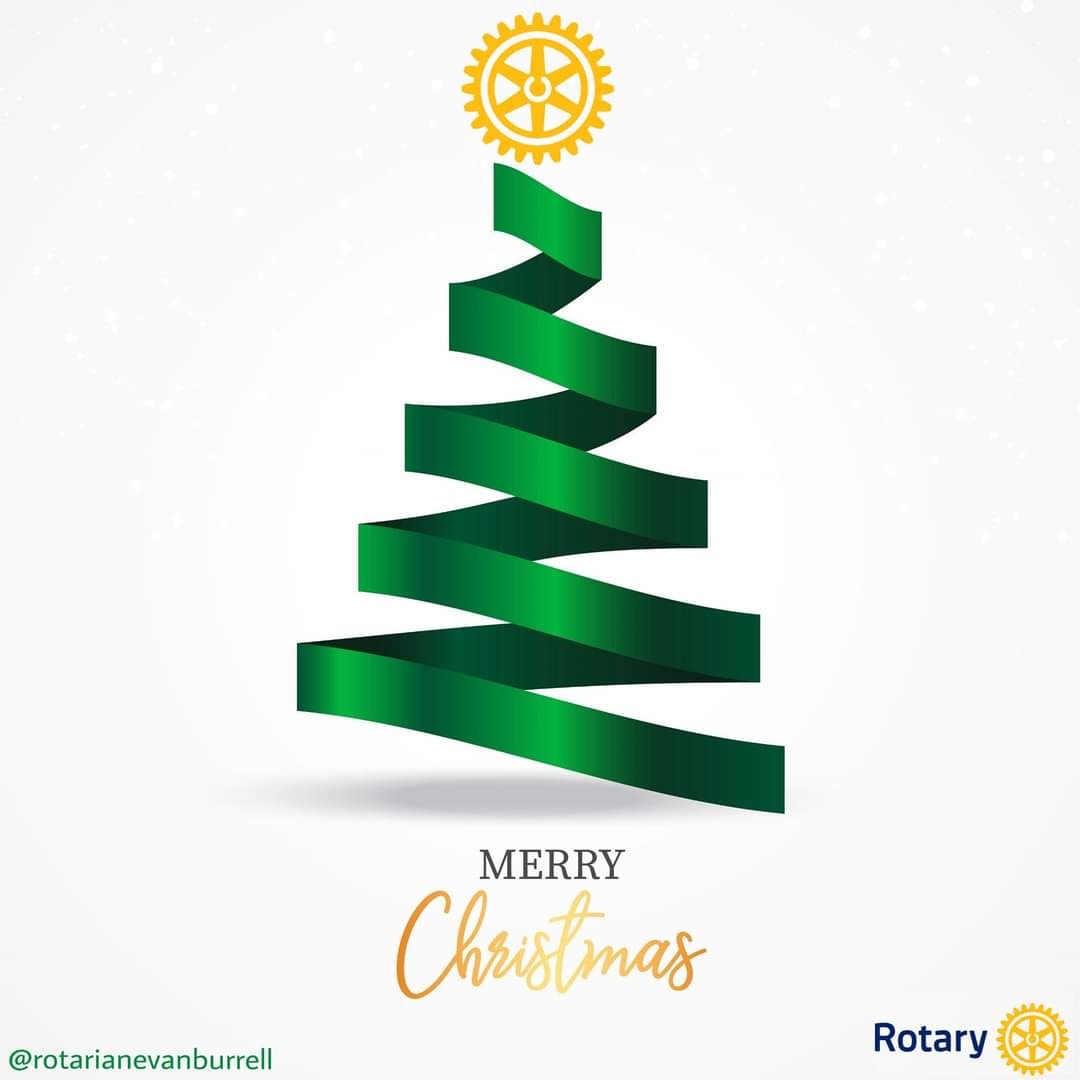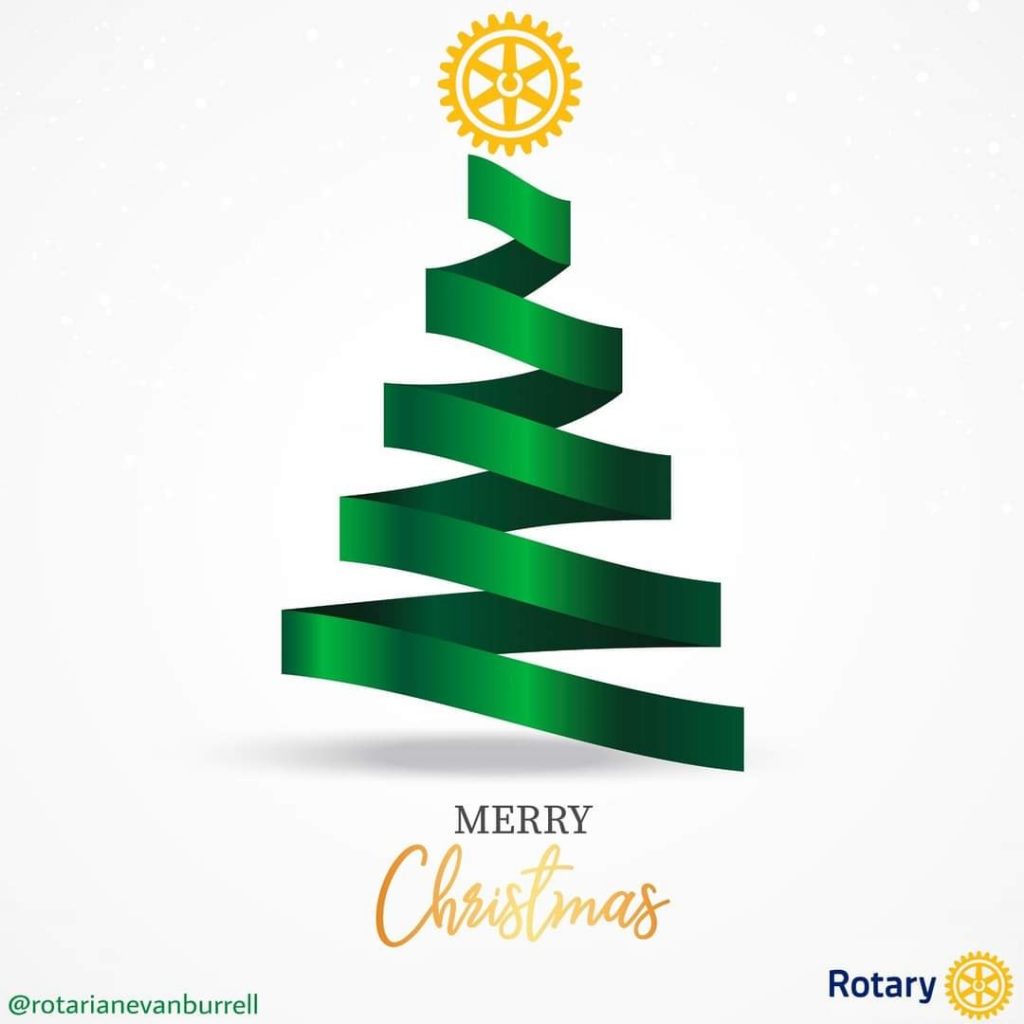 ROTARY CLUB OF COOLAMON Inc. 2020-21
Chartered March 3rd, 1971; Sponsoring Club Narrandera Rotary Club
President: Howard Atkinson
President-Elect: Albert Suidgeest
Secretary: John Glassford
Treasurer: Henk Hulsman
Rotary Foundation Director: Neil Munro
Membership Director: Dick Jennings
Service Projects Director 1: Albert Suidgeest
Service Projects Director 2: Dave McKinley
Youth Services Director: Anne Rzeszkowski
Club Admin Director:  Paul Weston
Public Image Director: Grahame Miles
Immediate Past President: Daryl Breust
Sergeant @ Arms: Albert Suidgeest
Bulletin Editors: Paul Weston and John Glassford
Webmaster: John Glassford
December is Rotary Disease Prevention and Treatment Month