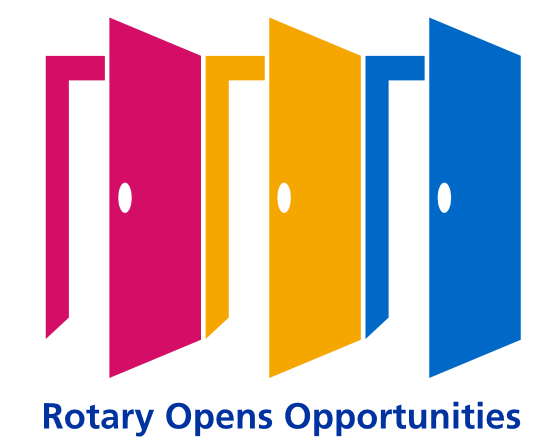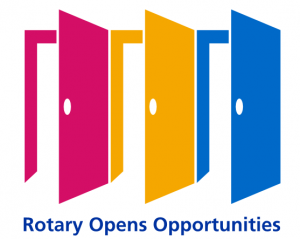 Week of 29th March 2021
HAPPY EASTER TO ALL OF OUR READERS!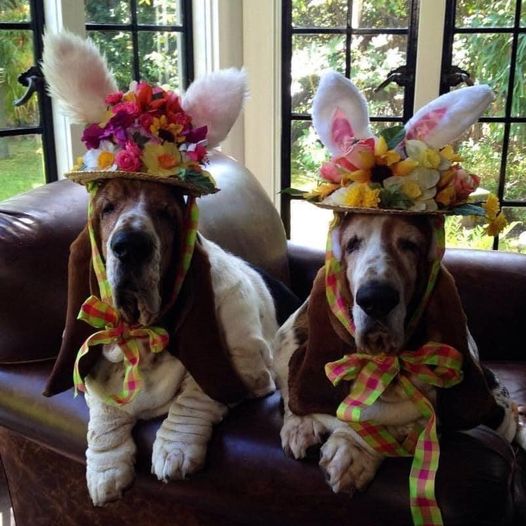 Meeting of Monday, March 29th
President Howard welcomed 19 members and guests Maureen Hulsman and Tony Williams (Chez Thompson's grandfather) to our weekly meeting.  After a few routine business items, the members and guests were entertained by two of our own, Paul and John G, who described their recent adventures in exploration of their family genealogies.  The approaches taken by the two speakers was markedly different, but both were able to uncover rich veins of family history and even solve some family mysteries!
Part One – Paul Weston
Paul described how he used online tools to help unravel his family's genealogy.  Paul's challenge to unearth his ancestry was complicated by the fact that prior to his grandparents' generation, all of his ancestors lived in Poland.  Paul described how he was able to learn a lot about his ancestors with the aid of Ancestry.com and other online tools.  The results of a DNA test provided by Ancestry.com confirmed what Paul understood about the origin of his ancestors (Eastern Europe, mostly Poland), and provided some names of distant cousins who might be able to fill in genealogical gaps.  Paul stumbled upon a Polish website which provided access to a rich database of genealogical records maintained in churches in Poland, which allowed him to trace his ancestry back to the early 1800s.  However, going back much further than that will be difficult because many older records were lost or destroyed as the result of repeated invasions of Poland by neighbouring countries and bombing of churches during WWII.  Paul discovered that not one, but two, of his grandmothers were victims of the Spanish Flu when it swept through New York City, where his ancestors settled when they emigrated to the US in the late 1800s.  In case you're wondering, Paul's father changed the family name at the time he married, which was quite common in the US at that time; if he hadn't, Paul would be Paul Wisniewski, not Weston!  Paul's family tree is chockers with dozens and dozens of "skis" and other Polish surnames.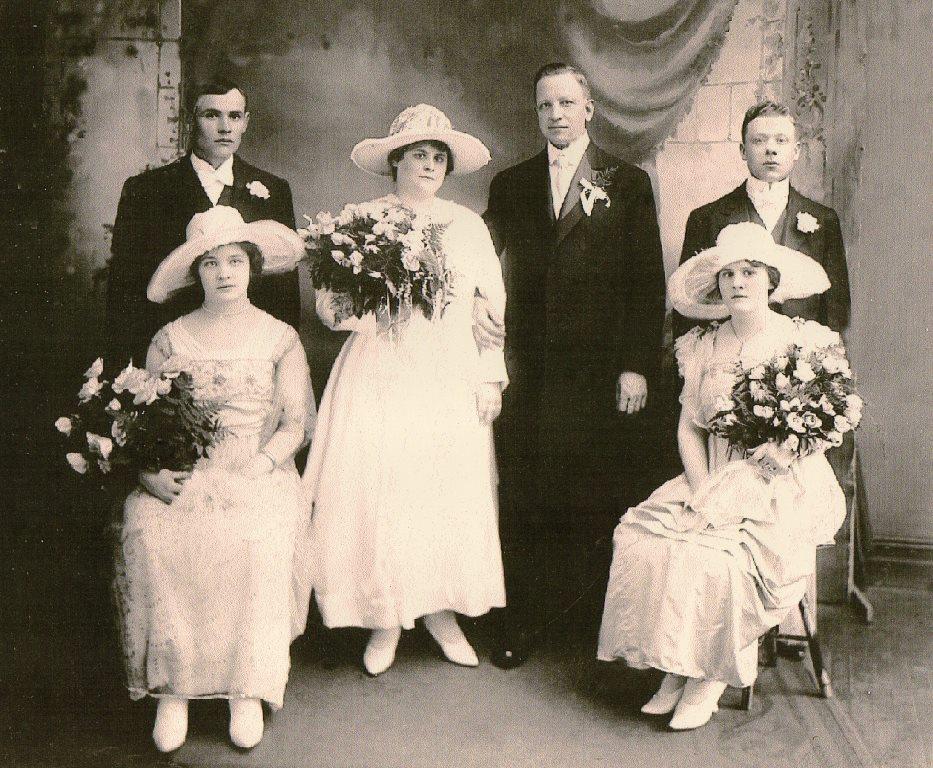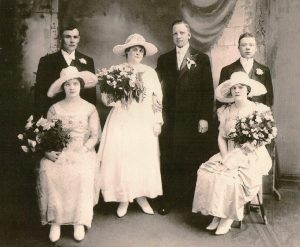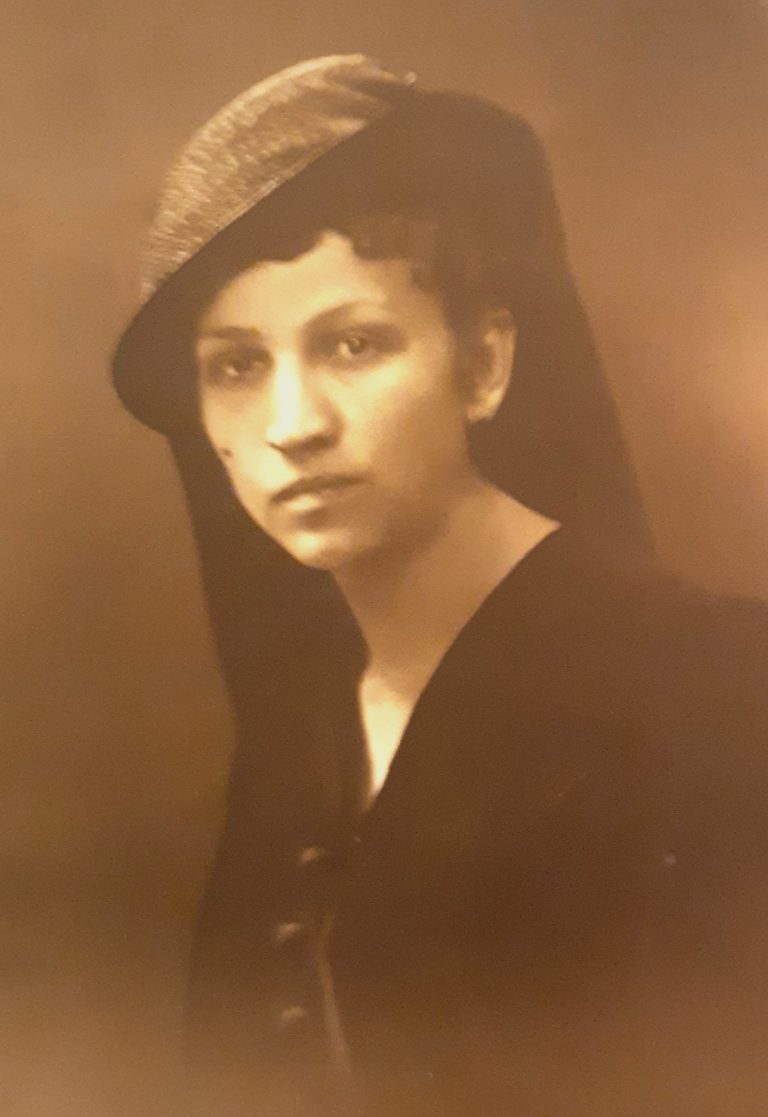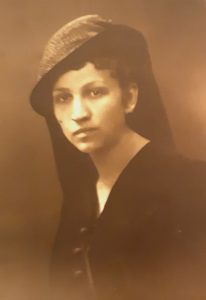 Part Two – John Glassford
John spoke on his research into his family mainly on the Glassford side going back to 1632 mostly Scottish with many Glassfords migrating to New Zealand in the early 1800s from England and Scotland.
One of John's early ancestors, William Glassford, in 1838 created a family tree for the clan going back to 1632.  John's mother engaged Somerset House in Edinburgh in the 1950s to trace this side of his family.  Since then a cousin of the family travelled the world especially New Zealand from Devon to bring the family tree up to date.  With the help of a box of photos from his late mother, John is continuing to get the stories behind his immediate ancestors.
One photo opens up answers and at the same time more questions to be answered.  In point is this photo of John's Grand Aunt, Cis Heron, with her nephew and John's Father George James Glassford taken in 1892 in Napier.  It is an original photo and unique.  This photo has enabled John to find his Grandfather on his Grandmother's side.
Another is of George Glassford born in 1821 in Scotland and died in 1903 in Cheshire, a farmer and JG's Great Grandfather.  JG's  Great Great Grandfather's obituary is on the right, just click on the thumb nails for a larger version.  This was a tribute to James Glassford at a clan gathering in Glasgow in 1860.
DIARY
Monday 5th April – NO Meeting (Easter Monday).
*Monday 12th April – Speaker meeting. Wayne McPherson on "Impact of the 2019-20 Bushfires on Freshwater Fish".  This promises to be a very interesting talk and you are all invited to bring your partners along. Coolamon Sport & Rec Club, 6:30 for 7:00 pm.
Monday 19th April – Regular meeting. Coolamon Sport & Rec Club, 6:30 for 7:00 pm.
Wednesday April 21st CRC Board Meeting  Starting @ 7.00pm at the Sports Club NB Time.  Confirmed.
Saturday 15th May – D9705 Assembly. Young Services Club, Young.  9.00 am  – 5.00 pm.  Hennessey College Young.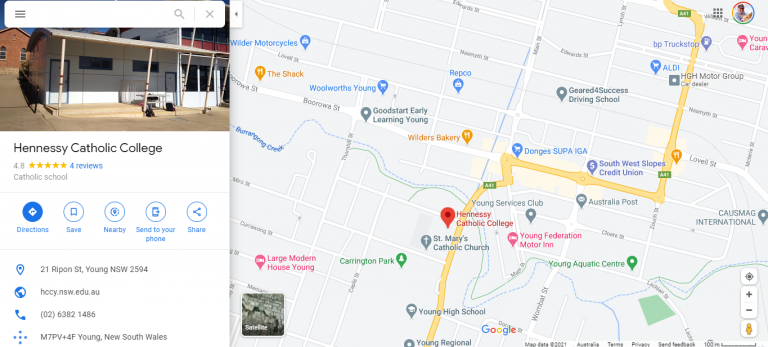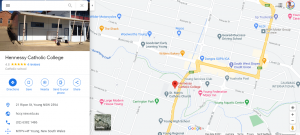 * denotes partner and guest night
JUST FOR LAUGHS
THE SUEZ CANAL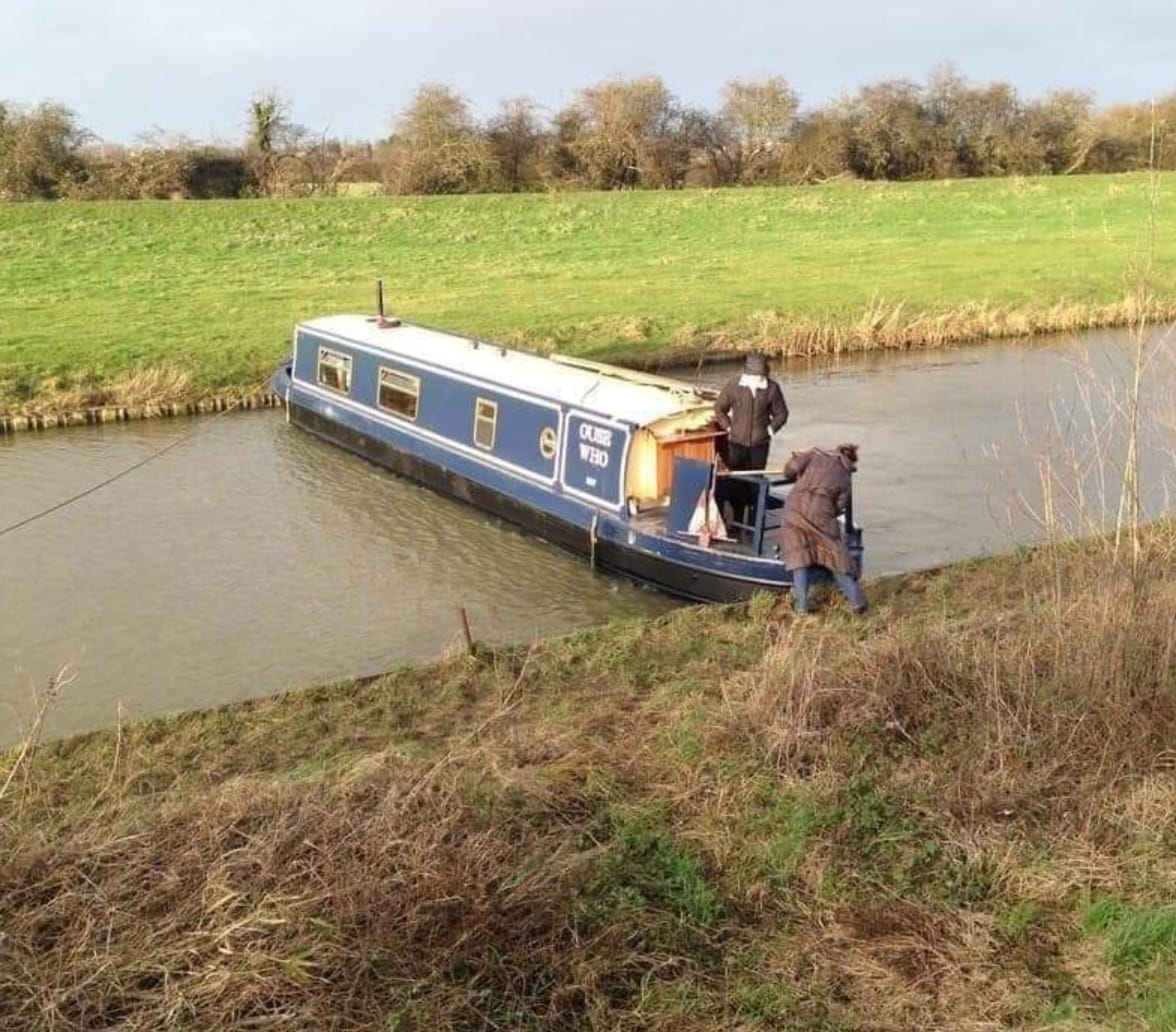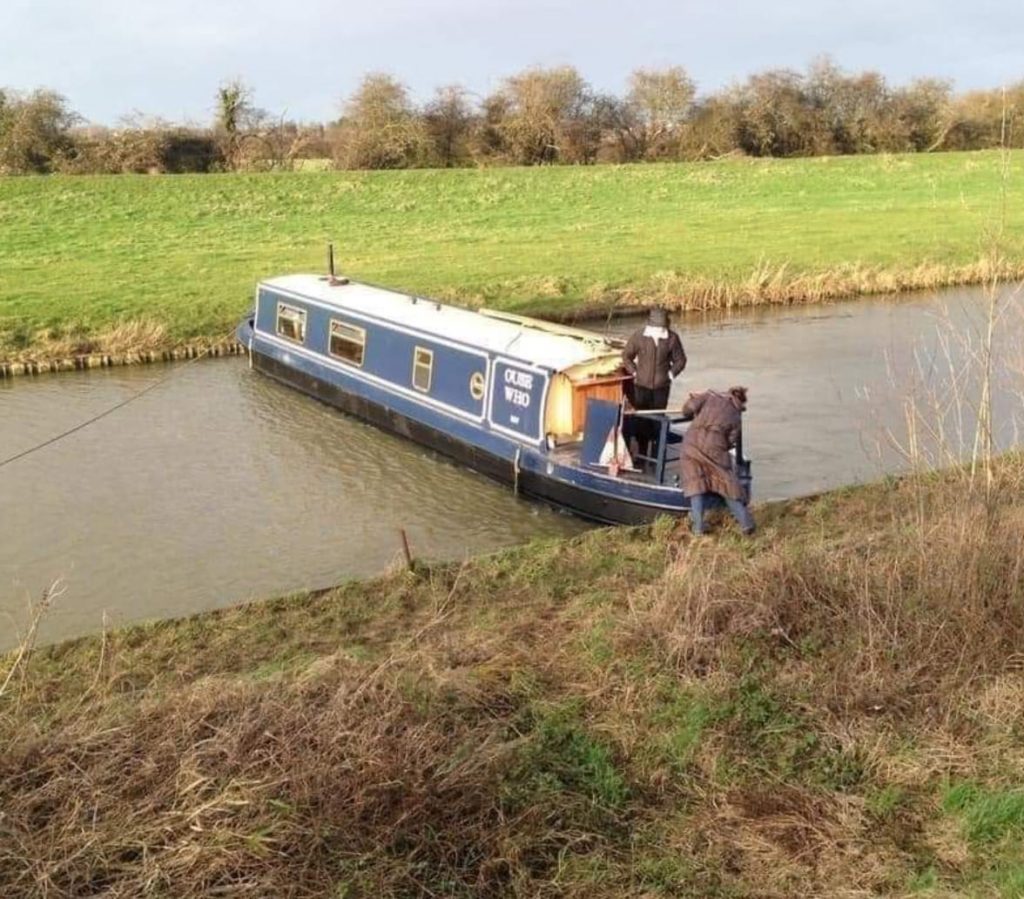 Yorkshire holds its breath as main shipping route of flat caps, whippets and ale is blocked. Ernie Slatherswaite, Master of the vessel told us 'One minute we were fine then a small gust of wind took us.  Yorkshire is set to lose upwards of £3.67 a day until the carnage is cleared, which according to Our Uncle Eric in the pub, could take weeks.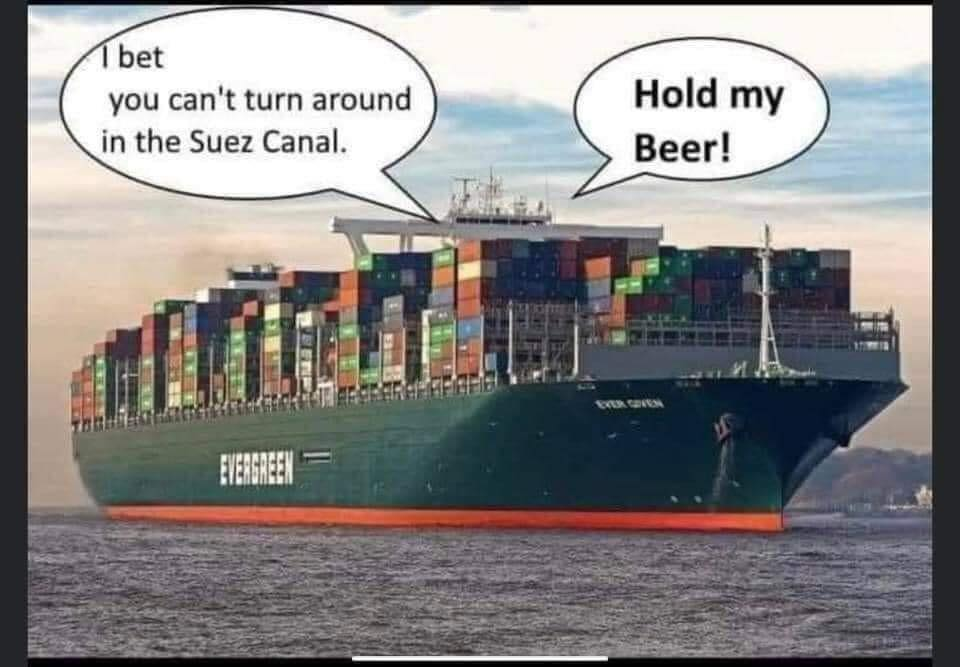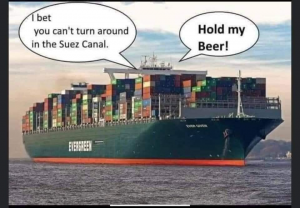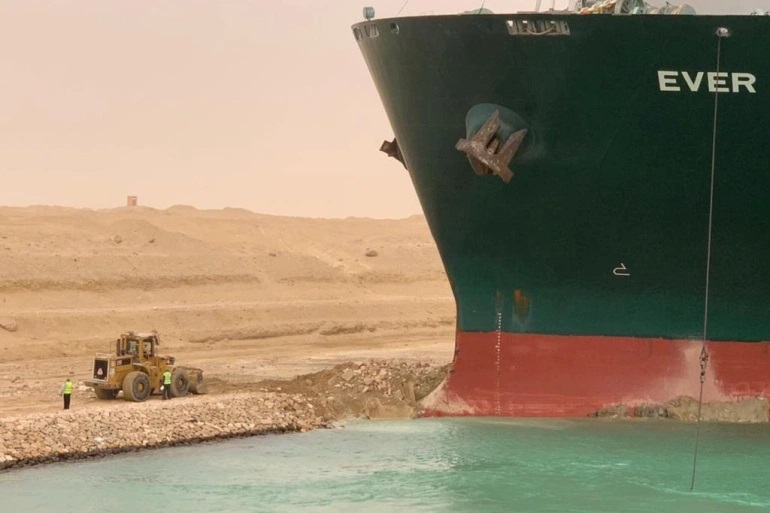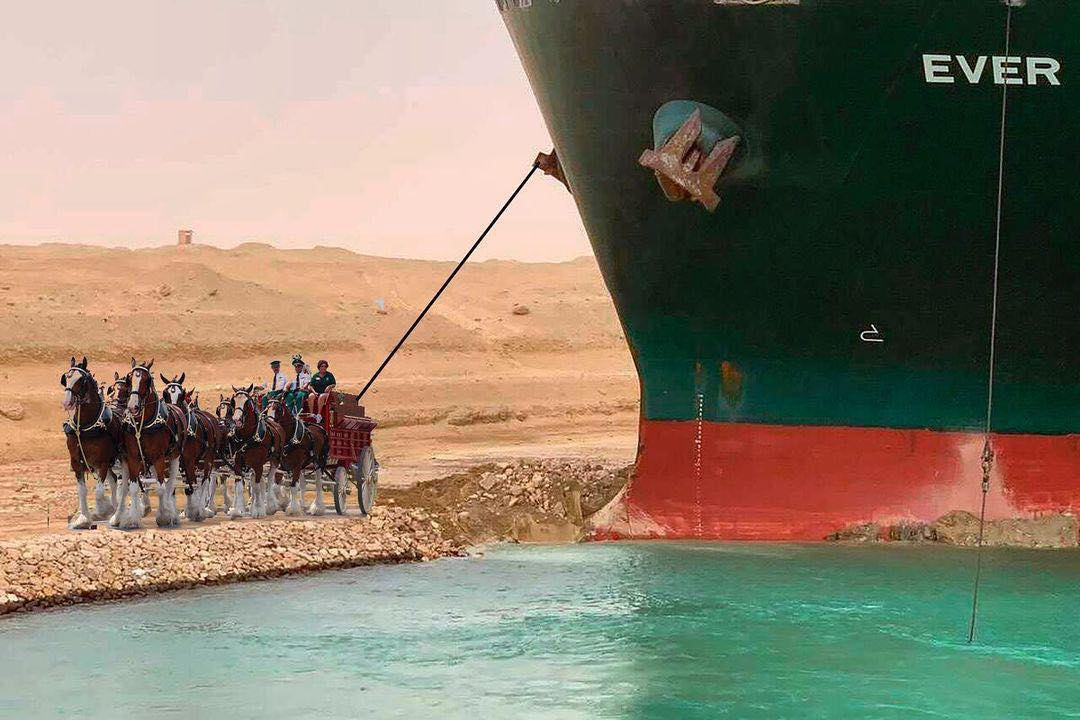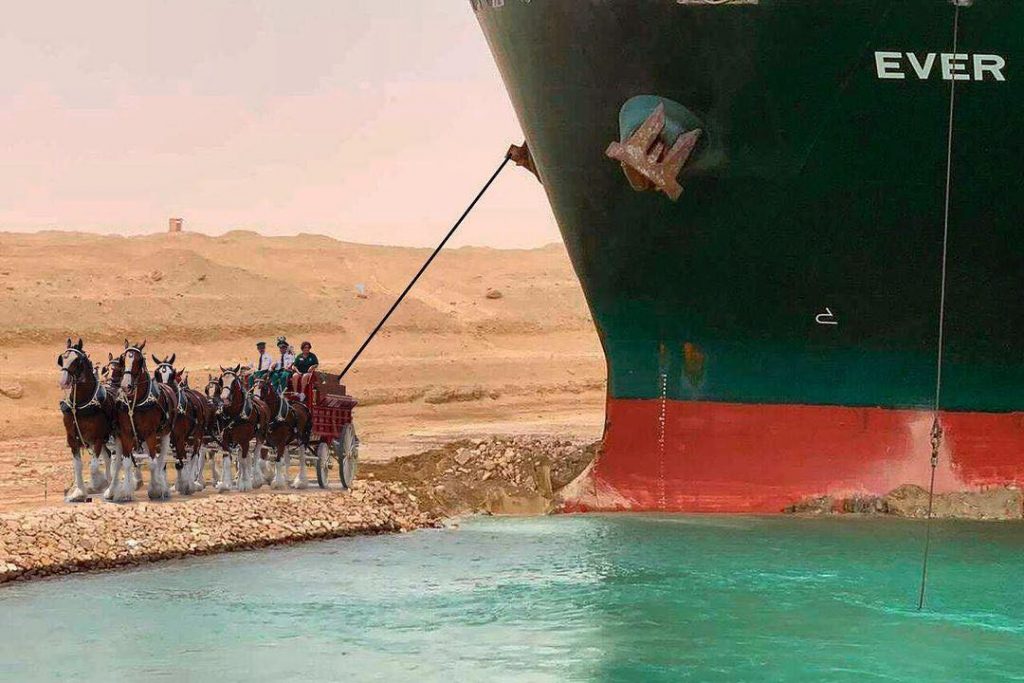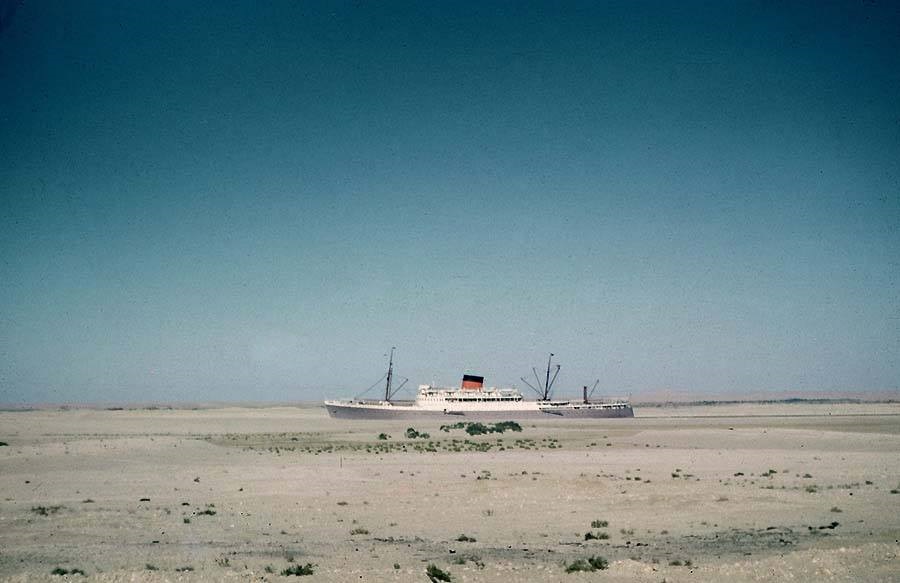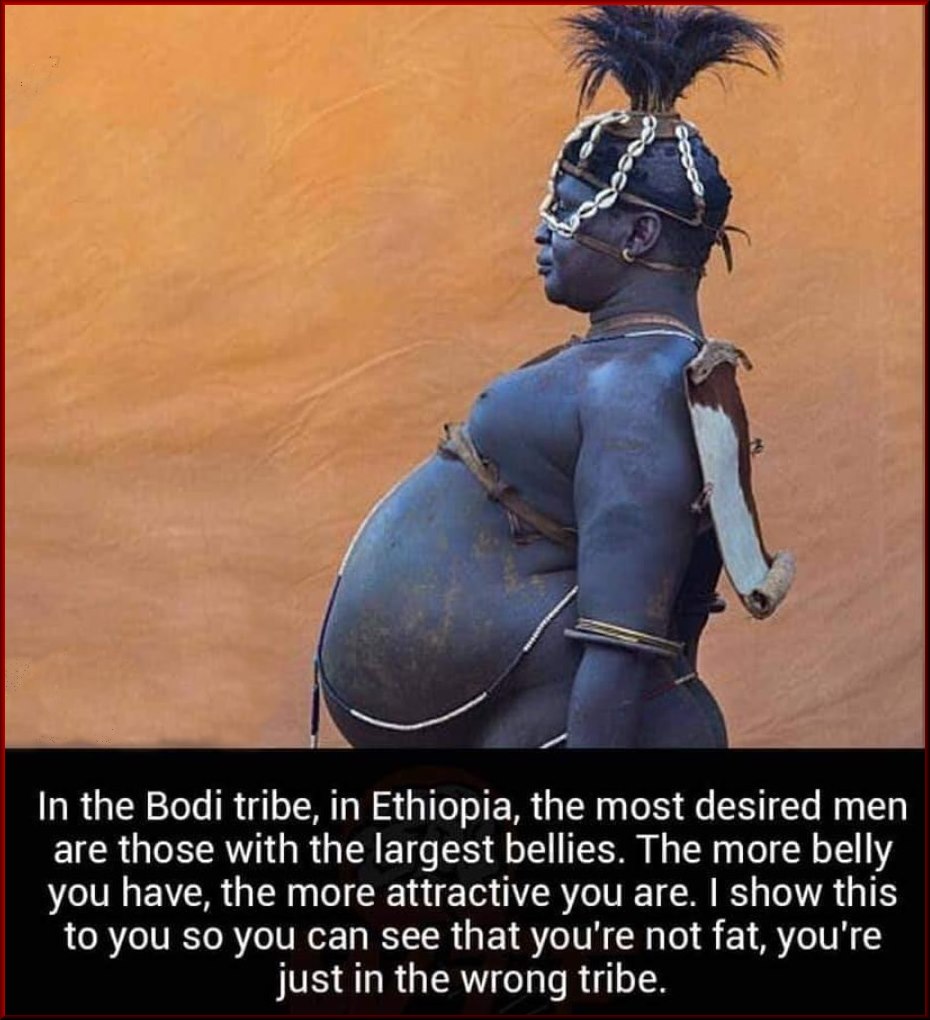 THE PUZZLER
Answer to last week's puzzler: Friday
This week's puzzler: It was Easter in Coolamon and all the Rotarians were happy. The annual Easter egg hunt was just finished. The Easter egg hunt requires four Rotarians to search for one of four coloured eggs and then race to the finish line. Can you figure out which Rotarian found which egg and in which place they finished?
Rotarians – Henk, John G, Albert, and Howard
Easter eggs – blue, red, green, and yellow
Clues:
Albert did not finish in 2nd place.
John G did not finish in 1st.
Albert found the red Easter egg.
The Rotarian that finished in 2nd did not find the green egg.
Henk did not find the blue egg.
Howard did not finish in 2nd.
The Rotarian that found the blue egg did not finish in 1st or 2nd.
Henk finished in 4th.
ROTARY NEWS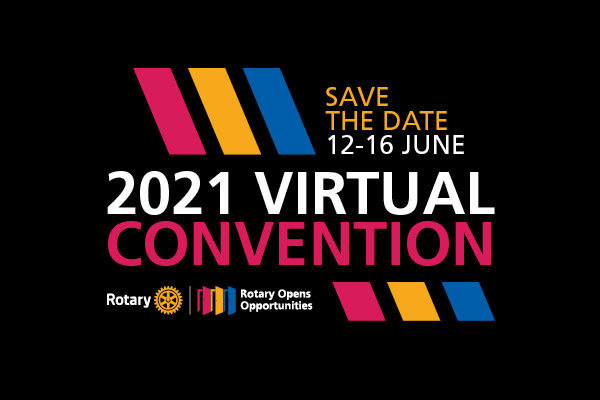 The Rotary International Convention, scheduled for 12-16 June 2021, in Taipei, Taiwan, will now be a virtual event in response to the ongoing threat of COVID-19.
This decision, made by the Rotary Board of Directors, is necessary to protect the health of everyone involved. Rotary will share more details about the 2021 Rotary International Virtual Convention soon.
Virtual Convention Registration
The Virtual Convention will be open to all Rotary members and participants. Event registration will open in mid-April and will include a promotional fee of $49 for 21 days, with an increase afterward to $65. The cost of each preconvention event is $20. Both the convention and preconvention events include access to the House of Friendship.
March is Rotary Water and Sanitation Month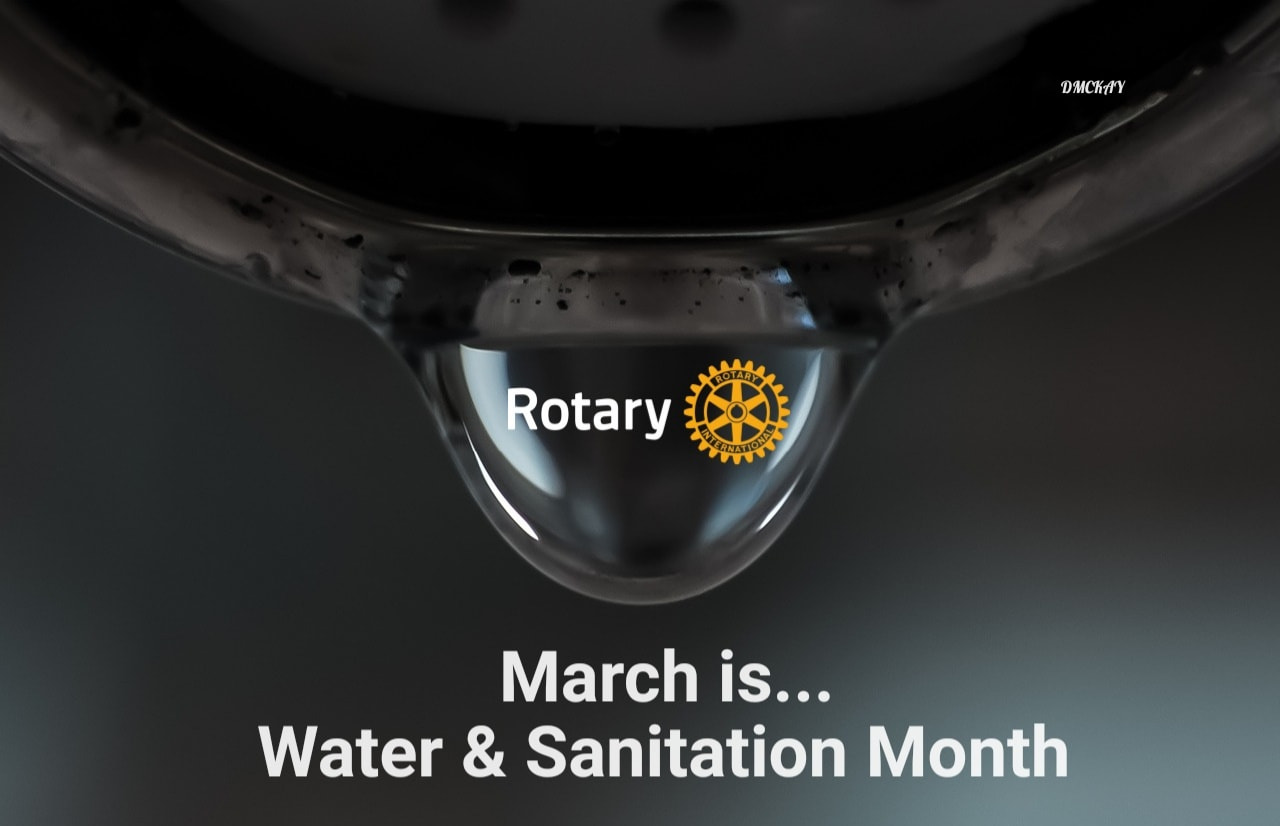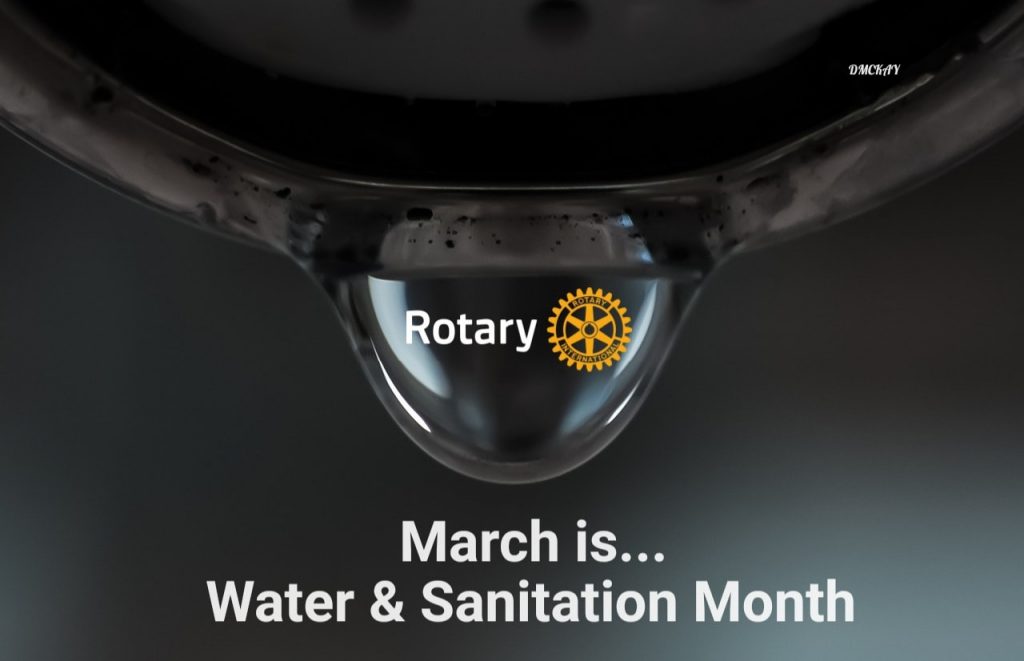 ROTARY CLUB OF COOLAMON Inc. 2020-21
Chartered March 3rd, 1971; Sponsoring Club Narrandera Rotary Club
President: Howard Atkinson
President-Elect 2021-2022: Albert Suidgeest
President-Elect Nominee 2022-2023: Paul Weston
Secretary: John Glassford
Treasurer: Henk Hulsman
Rotary Foundation Director: Neil Munro
Membership Director: Dick Jennings
Service Projects Director 1: Albert Suidgeest
Service Projects Director 2: Dave McKinley
Youth Services Director: Anne Rzeszkowski
Club Admin Director:  Paul Weston
Public Image Director: Grahame Miles
Immediate Past President: Daryl Breust
Sergeant @ Arms: Albert Suidgeest
Bulletin Editors: Paul Weston and John Glassford
Webmaster: John Glassford