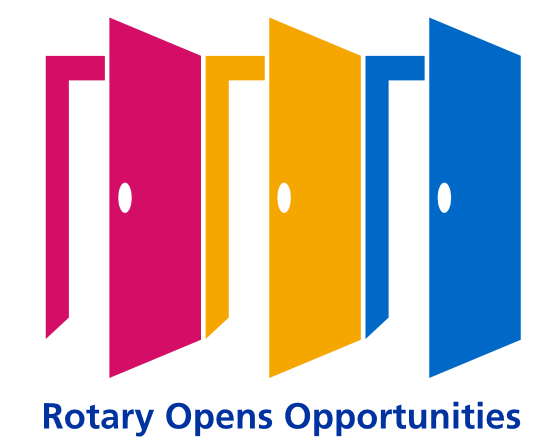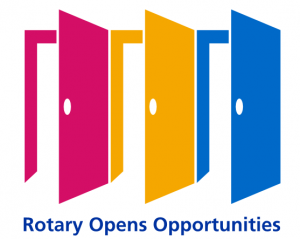 Week of 31st May
This week's meeting was primarily a social meeting, with Monday being the 5th Monday of the month (when we try to mix it up a bit).  The club self-catered the dinner; thanks to the members who stepped up and prepared the food and cleaned up afterward.  Fifteen members showed up and enjoyed a good meal and fellowship, plus a bit of light Rotary business (some people just can't let go!).  The evening concluded with an entertaining fines session led by fill-in Sergeant-at-Arms Dick, who found a way to fine nearly all in attendance, as thin as the reason might have been (some were fined because of notable good things they had done during the week!) and our weekly raffle, which was won by Neil.
Super Blood Moon
Some wonderful photos from around the world of the recent Super Blood Moon Eclipse:
DIARY
Monday June 7th – Regular Meeting. Coolamon Sport & Rec Club, 6:30 for 7 pm.
Saturday June 12th – Wednesday June 16th 2021 – Rotary International Convention (Virtual). Story in this bulletin for more information.  Registration is only $65, so give it some thought!
Monday June 14th – Queen's Birthday Public Holiday (NO meeting).
Wednesday June 16th – FINAL Board Meeting for 20-21 Sports Club at 7.00pm
Saturday June 19th – Ganmain Winter Markets. Ganmain Showgrounds from 12 pm.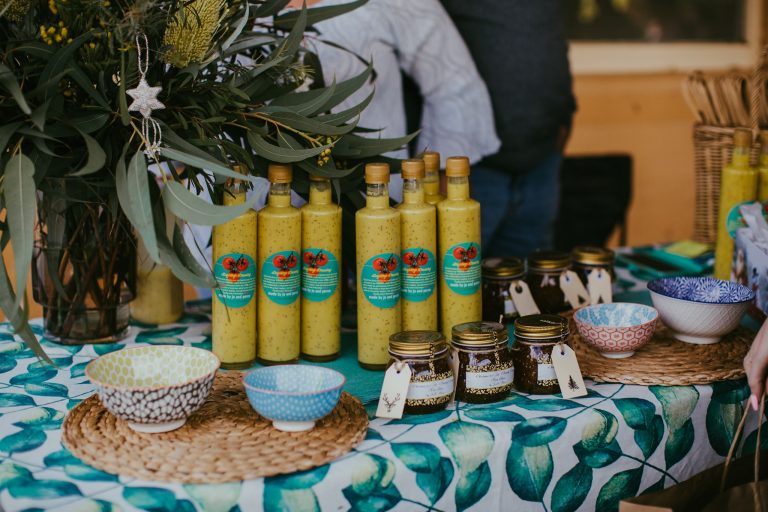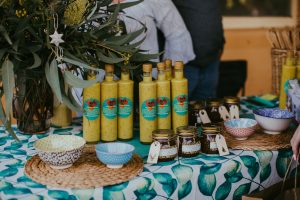 Monday June 21st – Regular Meeting. Coolamon Sport & Rec Club, 6:30 for 7 pm.
Monday June 21st – Wollundry Wagga RC Changeover Dinner. Wagga Wagga RSL Club, 6.30 for 7 pm, $30 per head.  Dress: jacket and tie.
Wednesday June 23rd – PE Albert Suidgeest's Board Planning Meeting. 6.30 pm at Albert's house (Coolamon Boarding Kennels, Doubleday Lane).
Saturday June 26th – RI District 9705 Changeover Dinner.  Young Ex-Services Club 6.00 – 8.30 pm.
Monday June 28th – Final CRC Meeting for the 20-21 Rotary Year. Coolamon Sport & Rec Club, 6:30 for 7 pm.
Monday June 28th – RC of South Wagga Wagga Change Over Dinner.  Rules Club Wagga Wagga  6.00 for 6.30pm Cost $45 per head.  RSVP Karen McNally:  [email protected]
Saturday July 3rd – Temora RC Changeover Dinner. Temora Golf Club, 6.30 for 7 pm, $40 per head. Dress: jacket and tie.
* Monday July 5th – Coolamon Rotary Club Changeover.  Coolamon Sport and Rec Club, 6.30 for 7 pm.
* denotes partner and guest night
JUST FOR LAUGHS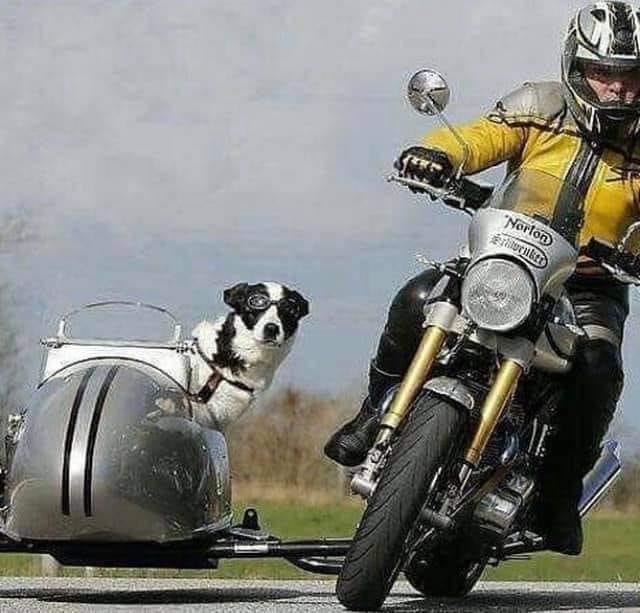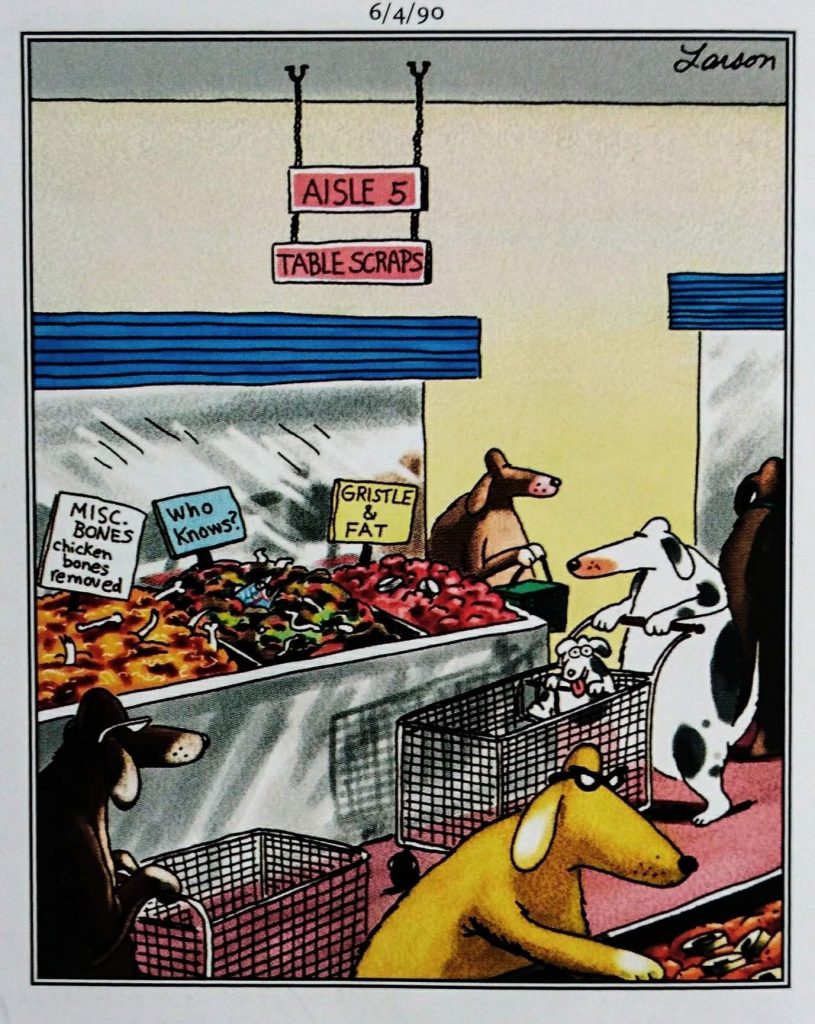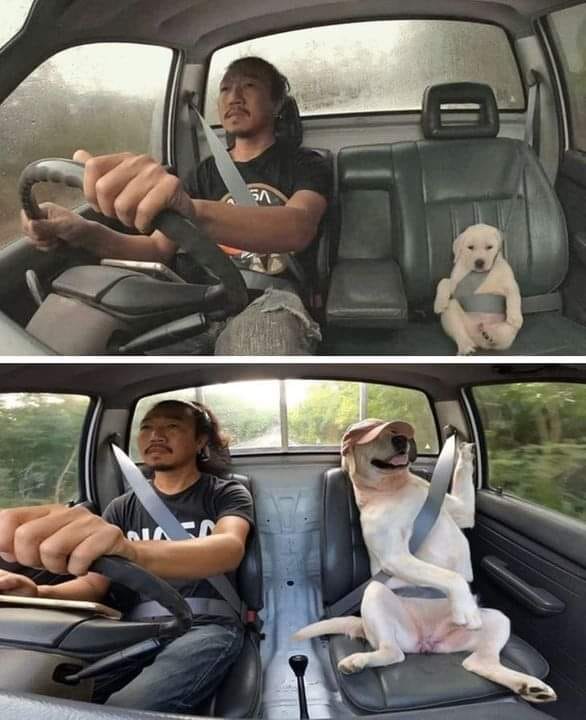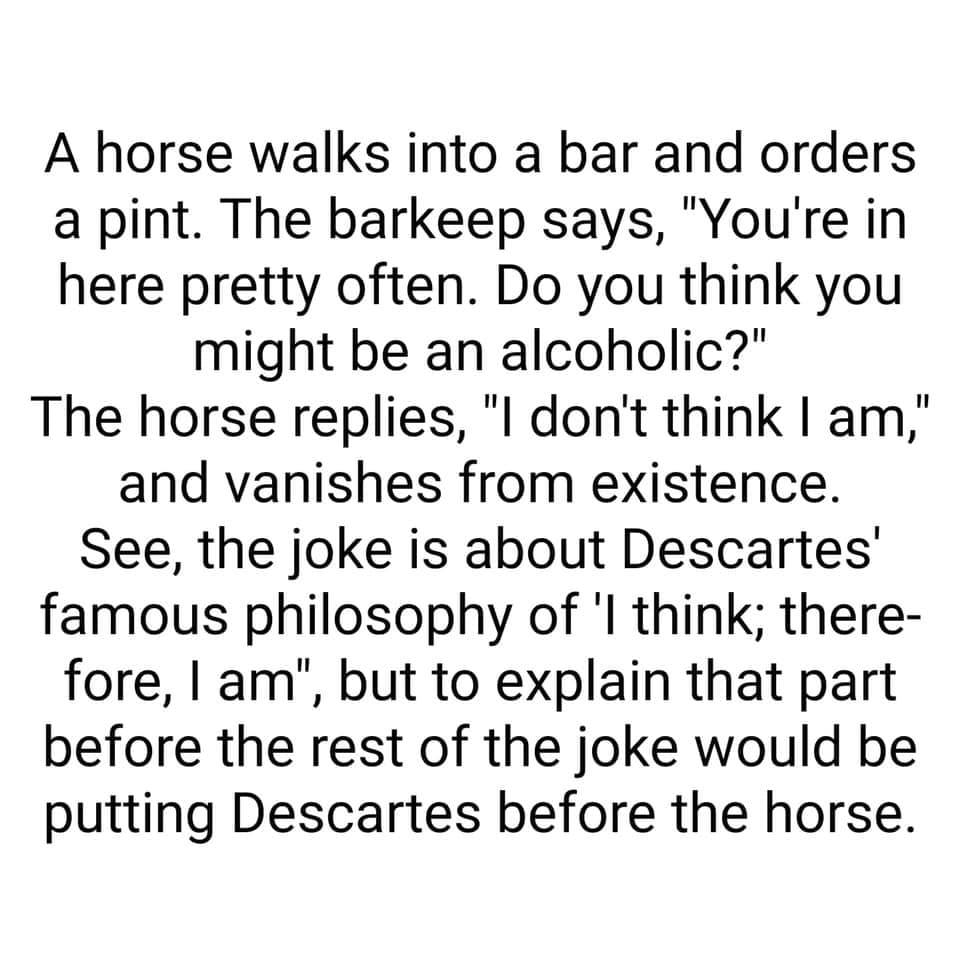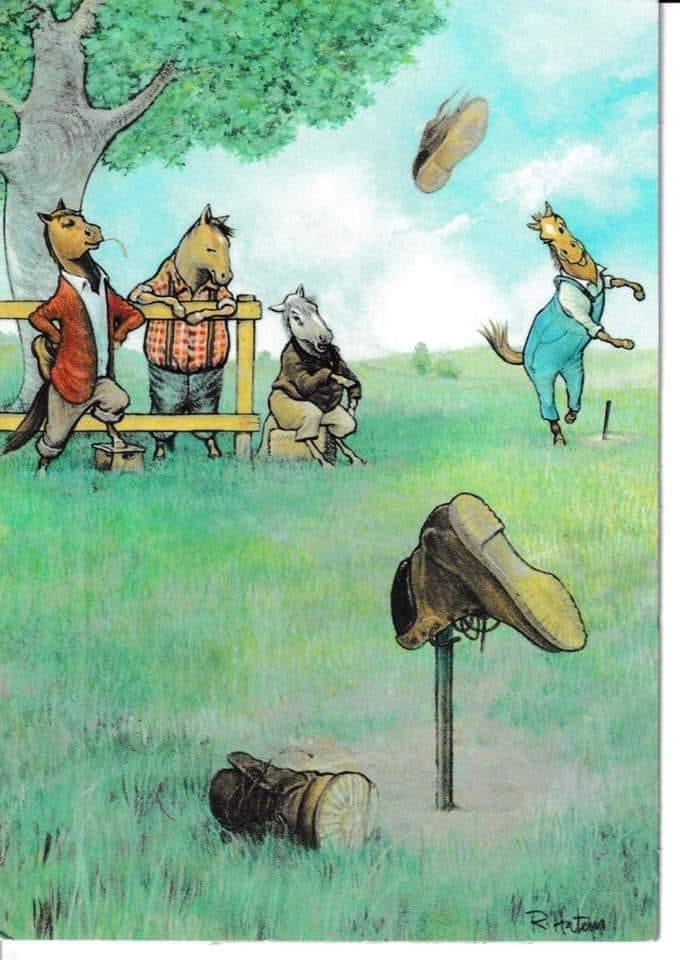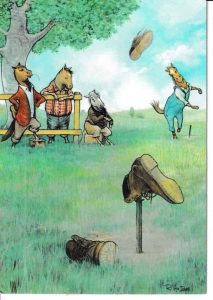 THE PUZZLER
Answer to last week's puzzler: Queue

This week's puzzler: Imagine you are in a dark room. How do you get out?
ROTARY NEWS
1.  ROTARY FELLOWSHIPS
There are around 90 different Rotary Fellowships that you can join with like minded people from around the world.
One that some members may like is the Beers Rotarians Enjoy Worldwide Fellowship.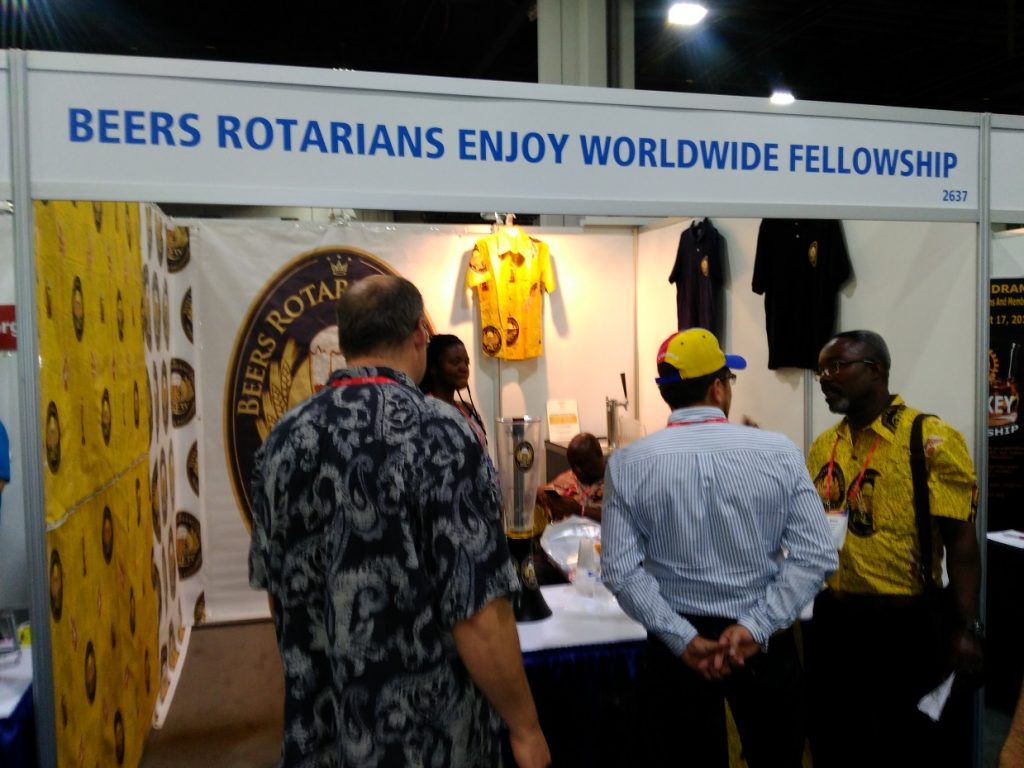 Beers Rotarians Enjoy Worldwide (BREW) Fellowship is one of the newest officially recognized Rotary fellowships. The fellowship was created for Rotarians around the worlds who love to drink and make beer.
BREW was started and organized in 2013 by Past District 5160 Governor Steve Lack, a member of the Rotary Club of Pleasant Hill, California, USA; Moses Aryee, Past President of the Rotary Club of Accra-West, Ghana; and Past District 5440 Governor Martin Limbird of the Rotary Club of Fort Collins, Colorado, USA.
The primary goal of BREW is to create the largest fellowship in Rotary: an international community of Rotarians who share a love of beer. Another goal is to support efforts and projects to bring clean water to those in thirst since water is the primary ingredient in beer.
Follow them on their web site below:
You can get a list of the Rotary Fellowships from the document below.
2.  Rotary Approved Logos
We have been advised that we in Rotary need to look at our logos and make sure we are complying with the protocols.  So here are some correct versions of the logo we should be using.  One of the logos below is no longer allowed.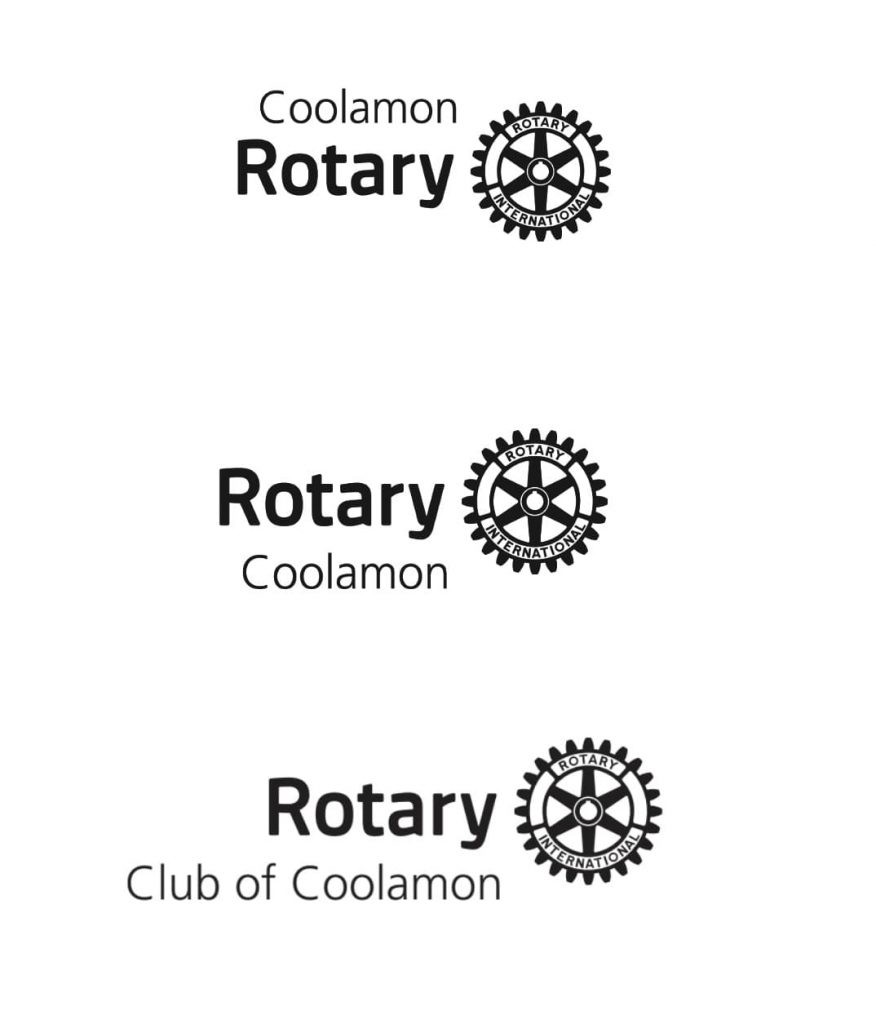 You can learn more by going to this document below:
June is Rotary Fellowship Month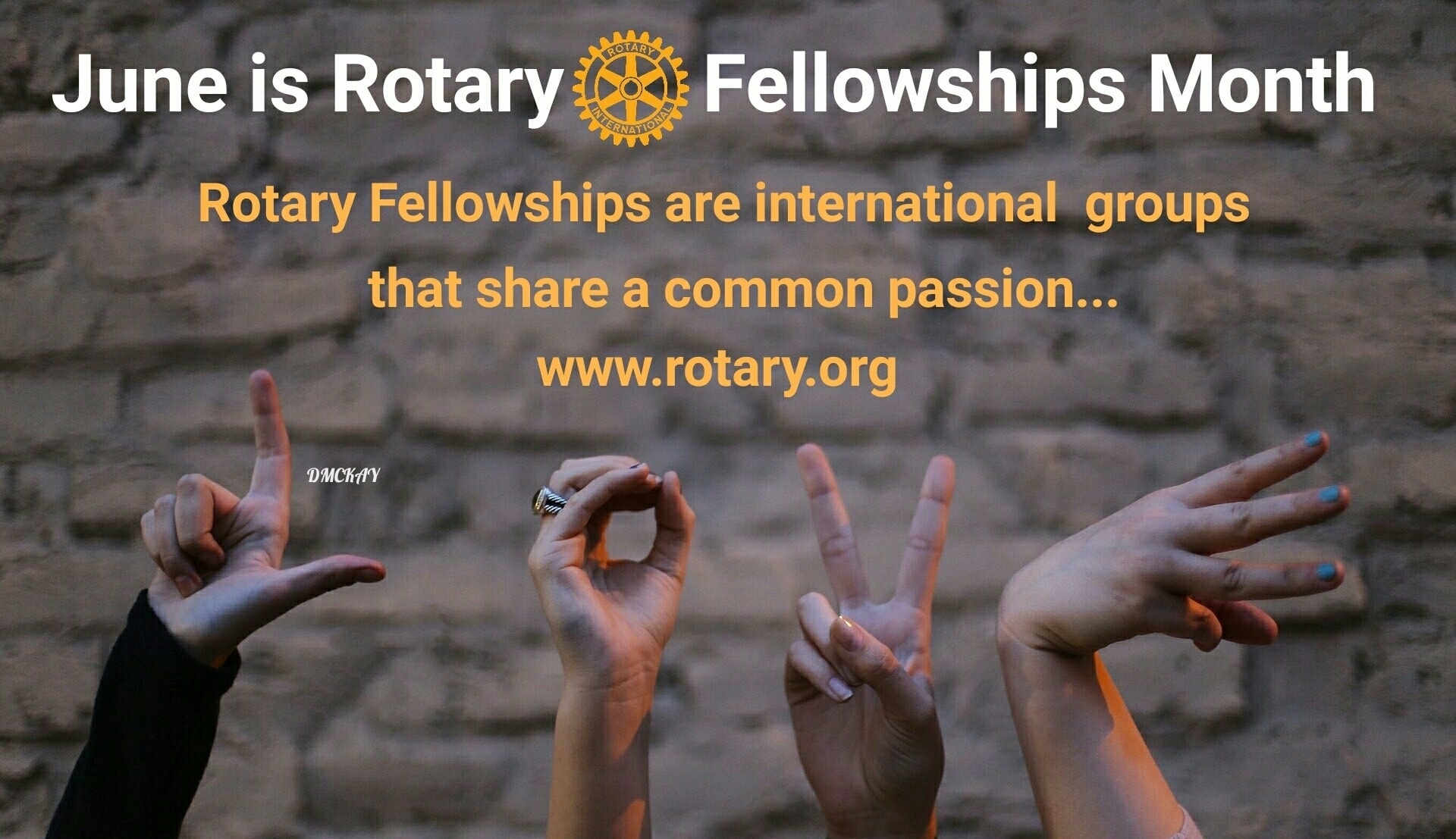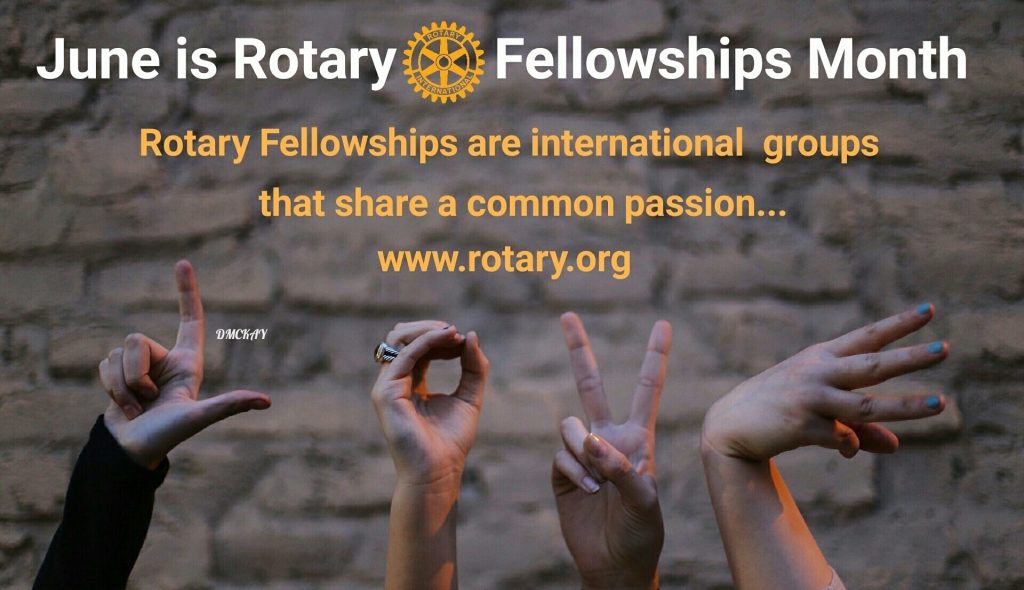 Graphics by Debbie Vance McKay from Canada.
ROTARY CLUB OF COOLAMON Inc. 2020-21
Chartered March 3rd, 1971; Sponsoring Club Narrandera Rotary Club
President: Howard Atkinson
President-Elect 2021-2022: Albert Suidgeest
President-Elect Nominee 2022-2023: Paul Weston
Secretary: John Glassford
Treasurer: Henk Hulsman
Rotary Foundation Director: Neil Munro
Membership Director: Dick Jennings
Service Projects Director: Albert Suidgeest
Youth Services Director: Anne Rzeszkowski
Club Admin Director:  Paul Weston
Public Image Director: Grahame Miles
Immediate Past President: Daryl Breust
Sergeant @ Arms: Albert Suidgeest
Bulletin Editors: Paul Weston and John Glassford
Webmaster: John Glassford