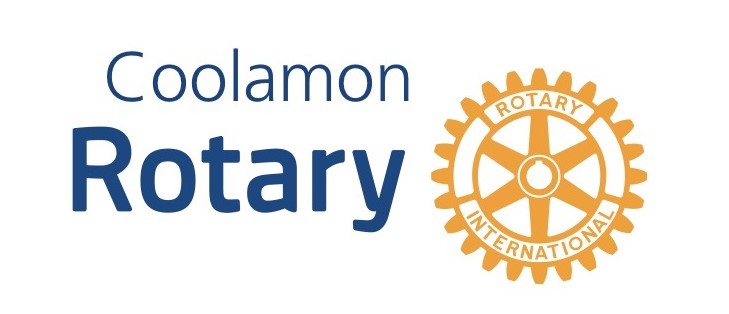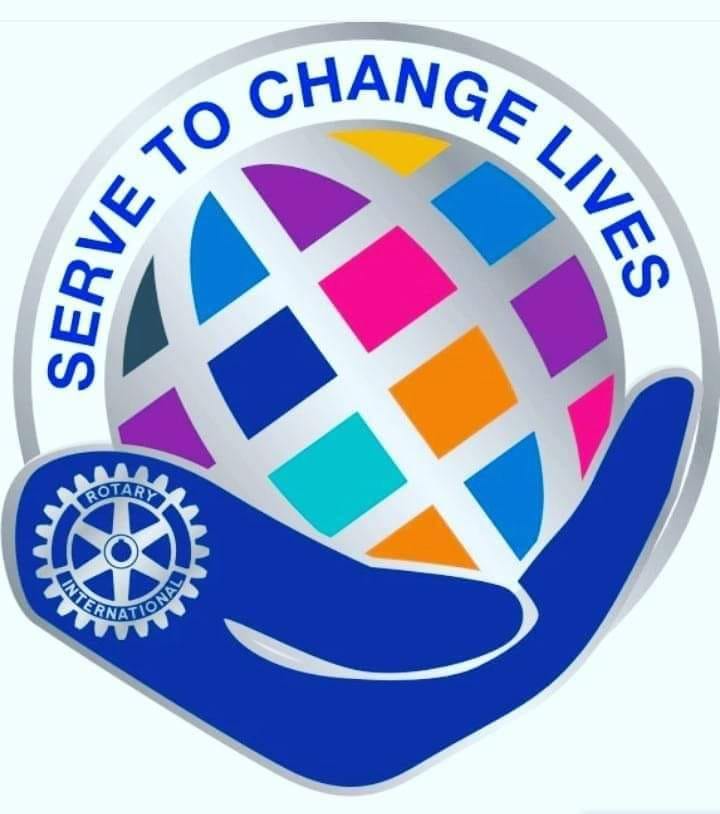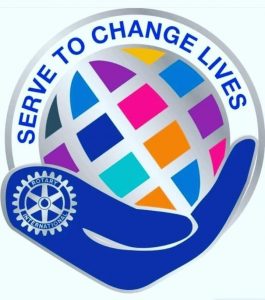 Week of 27th September
President Albert welcomed 21 members and 4 guests to our weekly meeting  Guests included Erica from France, Jack Hooper, and Dan and Sheree Smith (guest speakers). Apologies from Chez and Alex Thompson who are in self isolation due to possible Covid contact.
Albert reported that he had sold one load of firewood, raising $200 for our social committee.
Albert brought several flats of tomato plants for sale at $2.00 each.  Proceeds will go to the social committee.
Albert  announced that he bought $400 worth of wine for members' birthday gifts.
INDUCTION OF NEW MEMBER MARY POTTS
PP Dick Jennings inducted Mary Potts into our club with assistance from sponsor Albert.  Mary has the classification of Accountant (Retired).  Thanks to Paul Weston for making Mary's dinner badge.
Welcome Rotarian Mary!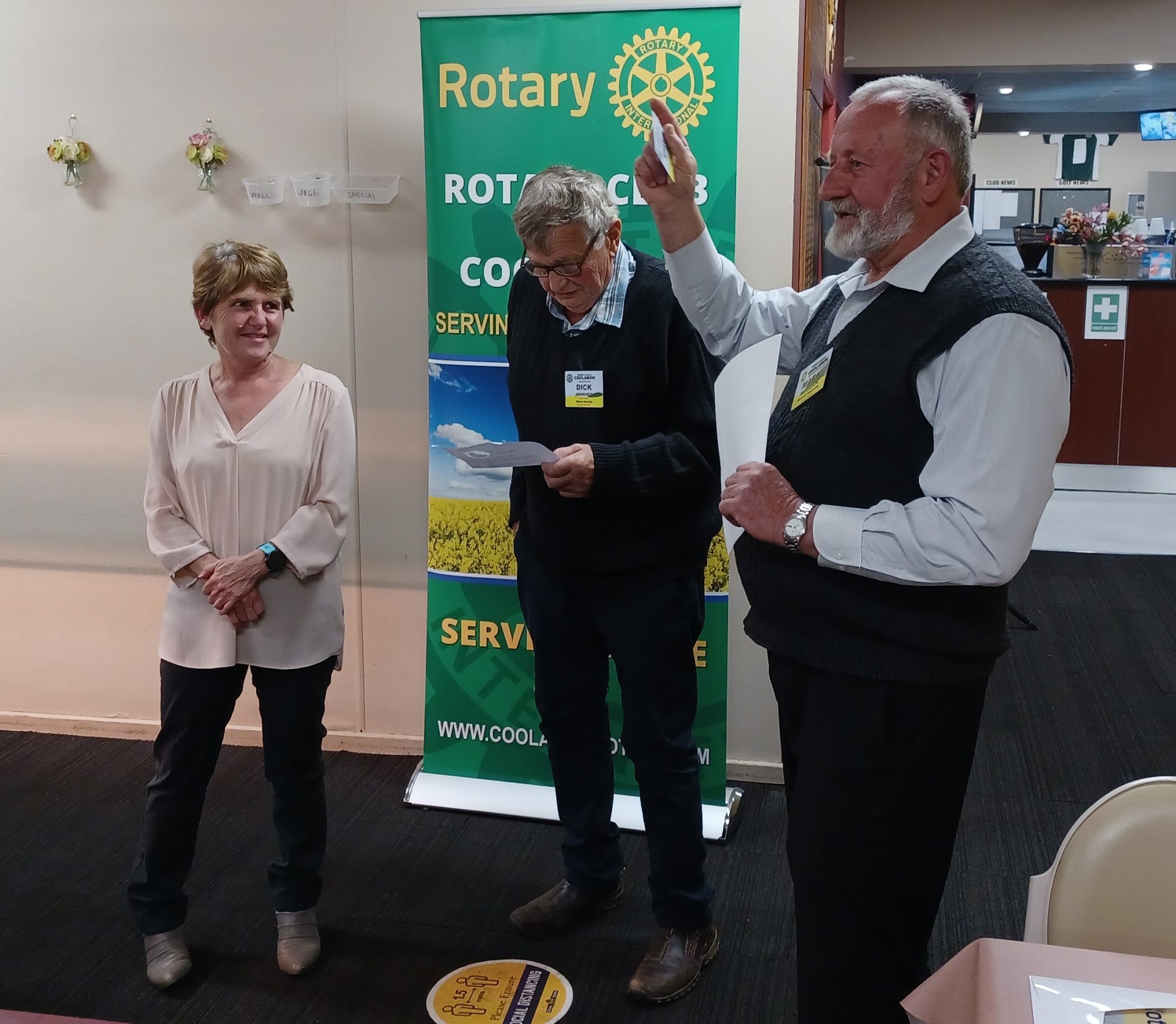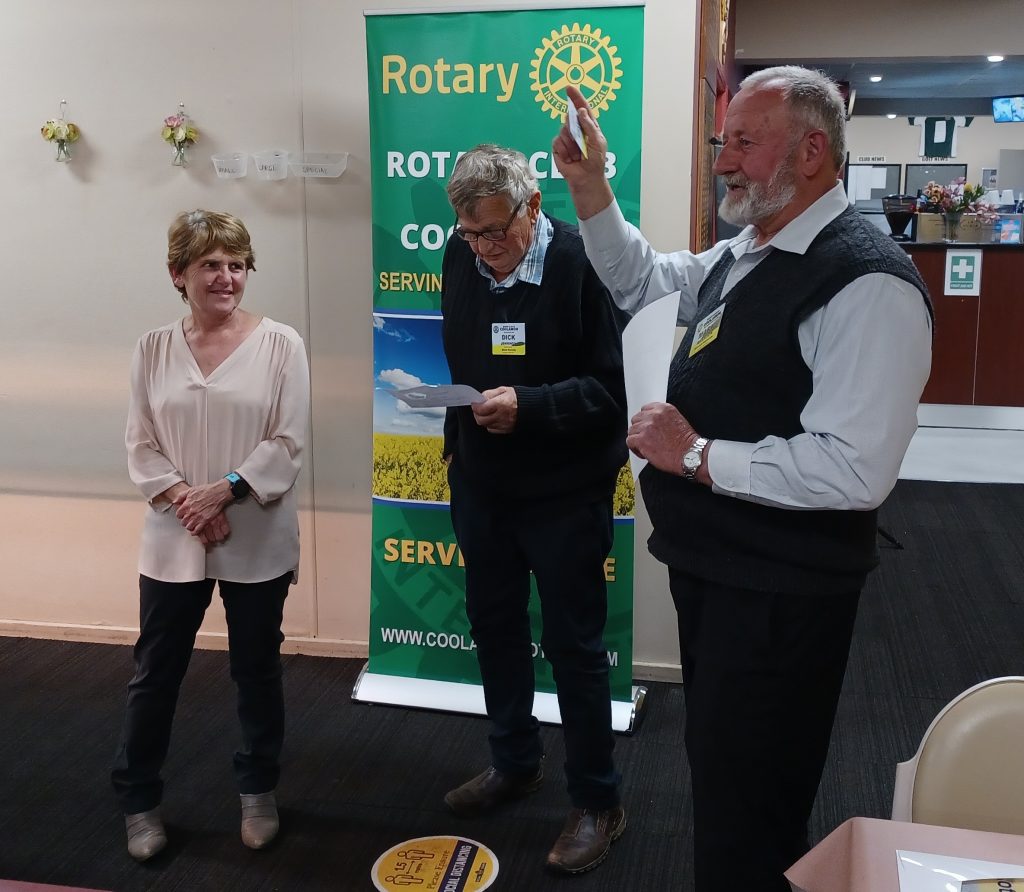 GUEST SPEAKERS DANIEL AND CHEREE SMITH
Coolamon residents Daniel and Cheree Smith gave a presentation on their scuba diving adventures in Jervis Bay.  Daniel and Cheree became hooked on diving several years ago, and have been diving regularly since.  Daniel has been a bit more gung-ho and has been certified to dive to depths of 32 metres, while Cheree is a bit behind, being certified to a maximum of 18 metres.  Being an avid photographer, Daniel has been shooting hundreds of pictures underwater, many of which he shared with us on the night.  Daniel showed photos of fish, eels, sharks and especially nudibranchs (sea slugs), Daniel's favourite subjects.  Those in attendance were suitably awed by the stories shared by Daniel and Cheree, and the amazing diversity of underwater life relatively close to home.
Above are some of the pics shown by Daniel and Sheree, including an eastern blue devil, unnamed nudibranch, giant cuttlefish, weedy sea dragon, Sheree in a diving helmet, Port Jackson shark (which has to be the most ridiculous shark going) and typical diving gear.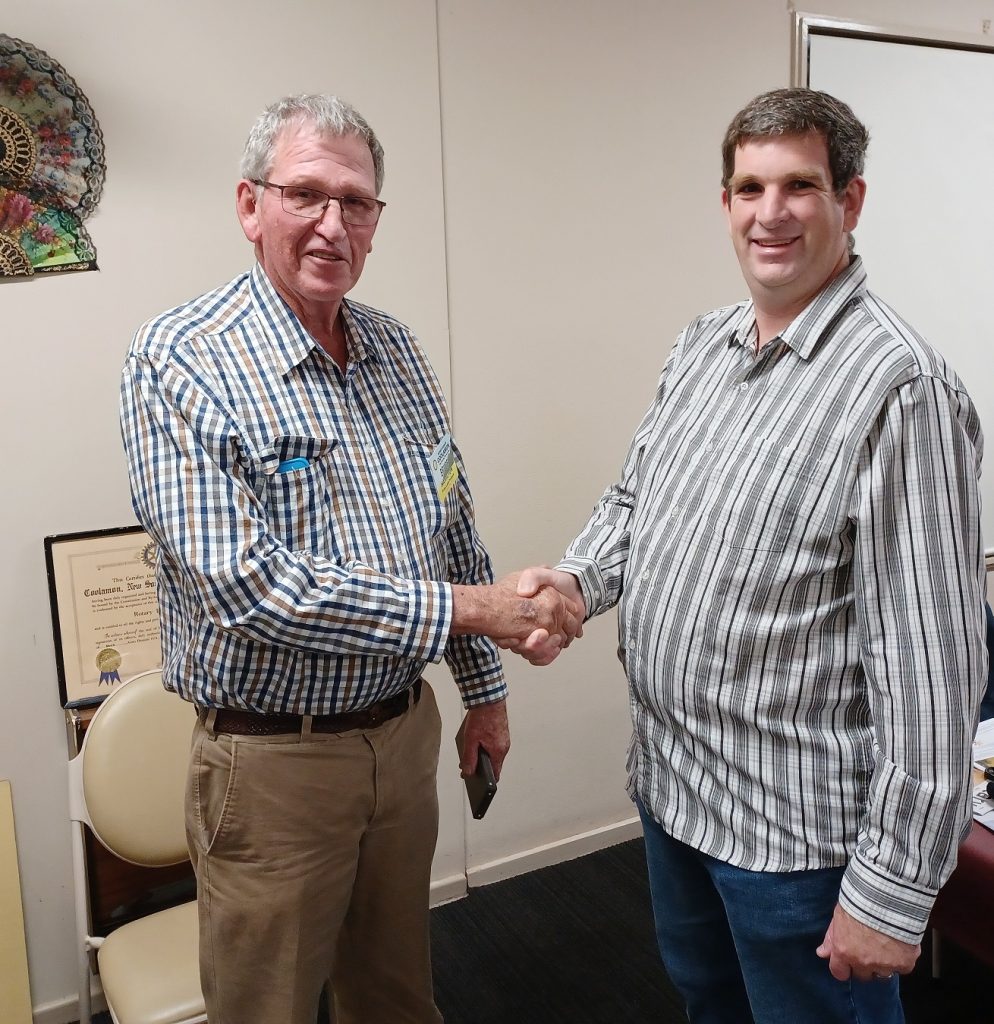 Bruce Hamilton proposed a vote of thanks to Daniel and Cheree, and presented them with a memento of the Coolamon Rotary Club.
COOLAMON WETLANDS TREE PLANTING
Ian Jennings sent in these photos of the tremendous progress in planting trees in the wetlands area of Coolamon.  To date around 1,000 trees have been planted by Coolamon Landcare and numerous volunteers.
As usual, the meeting concluded with a fine session and weekly raffle.  The raffle was won by Dick, with minor prizes going to Anne and Ian.
DIARY
Monday 4th October – No meeting (public holiday).
Monday 11th October –  Regular meeting. Coolamon Sport & Rec Club, 6:30 for 7 pm.
Monday 18th October – District Governor Leo Farrelly OAM Visit. Coolamon Sport & Rec Club, 6:30 for 7 pm.  Probably via Zoom – to be advised.
Monday 15th November – CRC Annual General Meeting.  Nominations called for the President Elect Nominee 2023-2024 and the Board for PE Paul Weston 2022-2023.  Send your nominations to Paul and secretary John G–you can nominate yourself if interested in helping lead the club into the future.
JUST FOR LAUGHS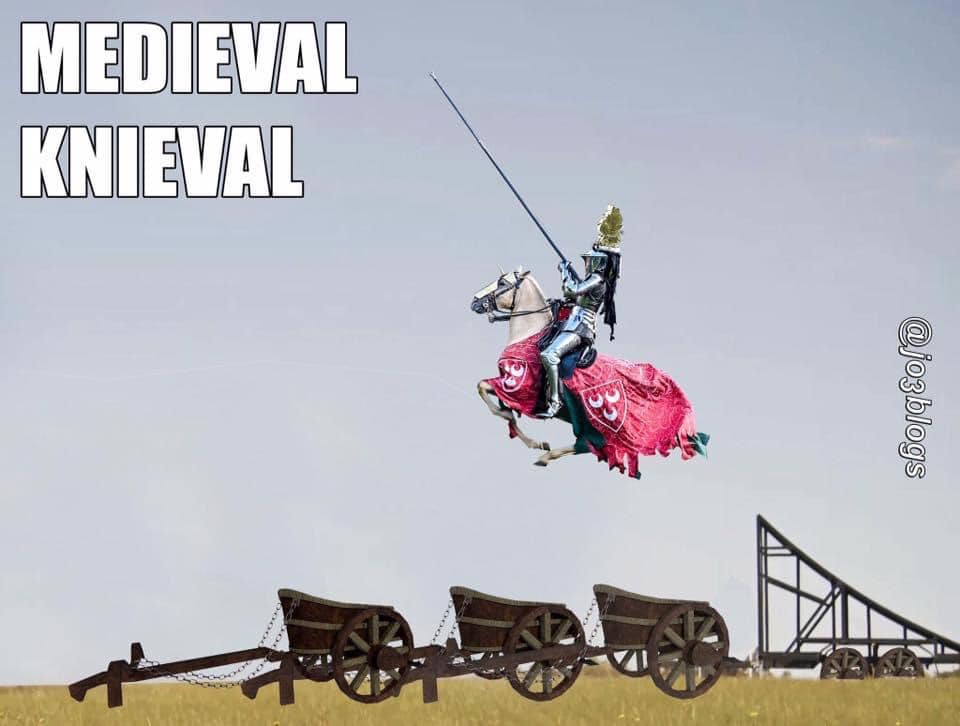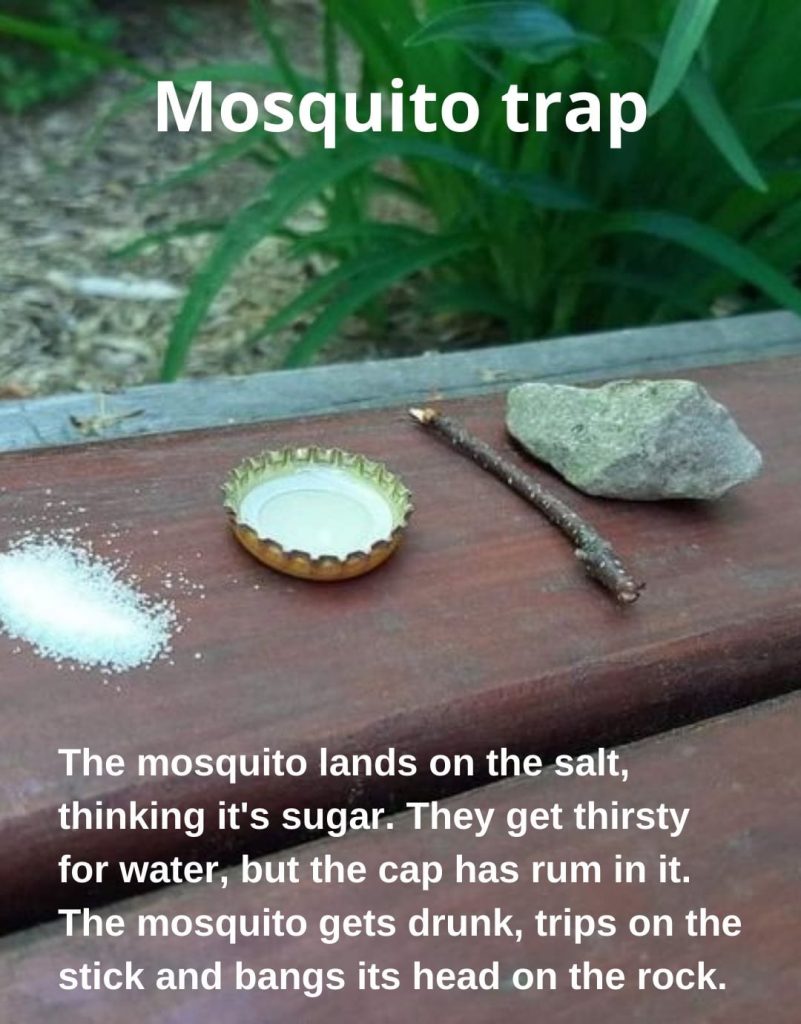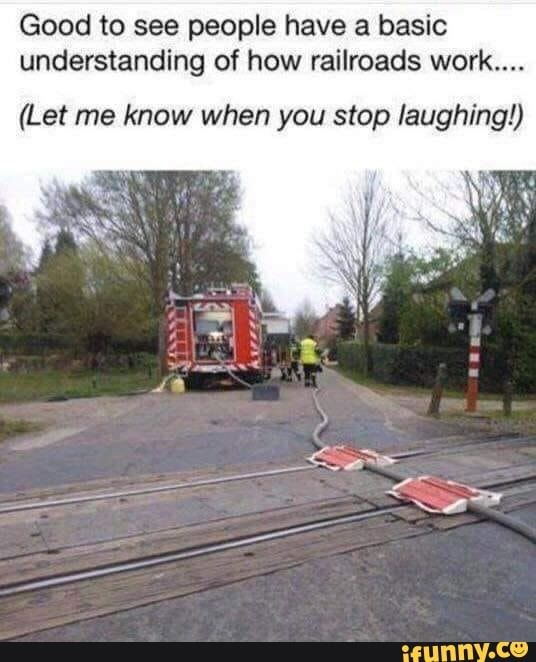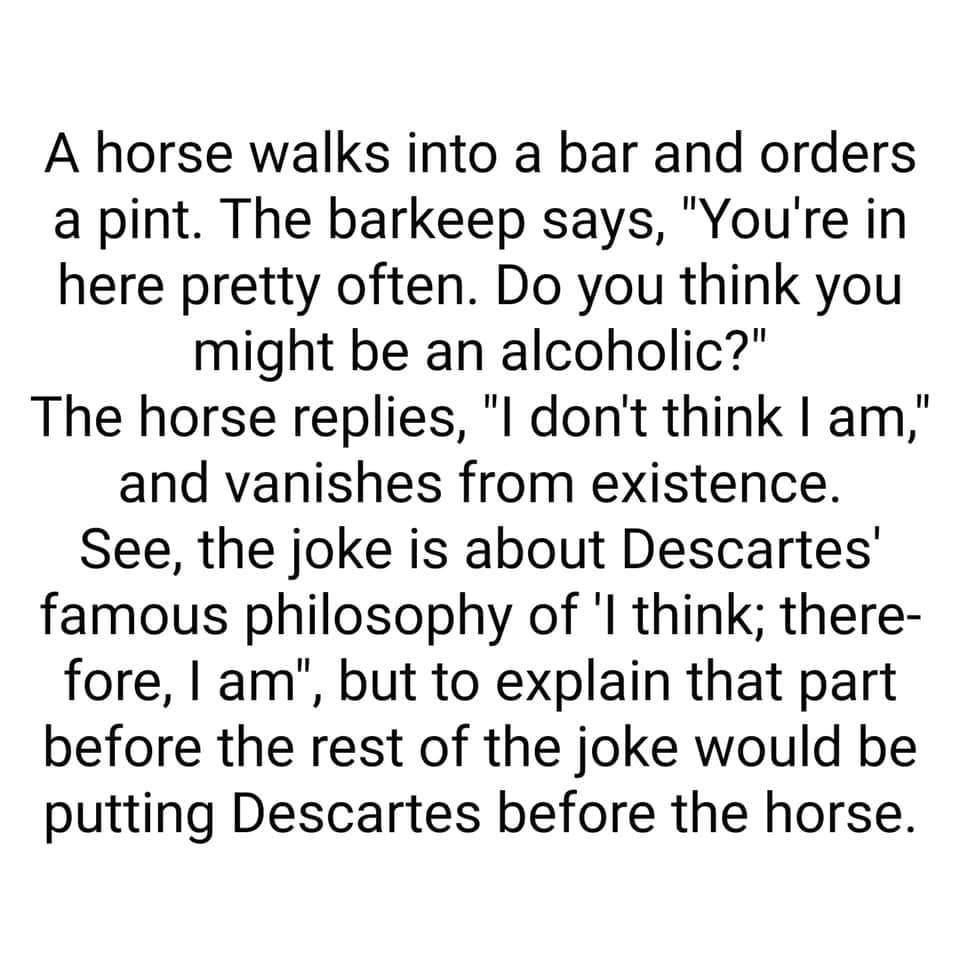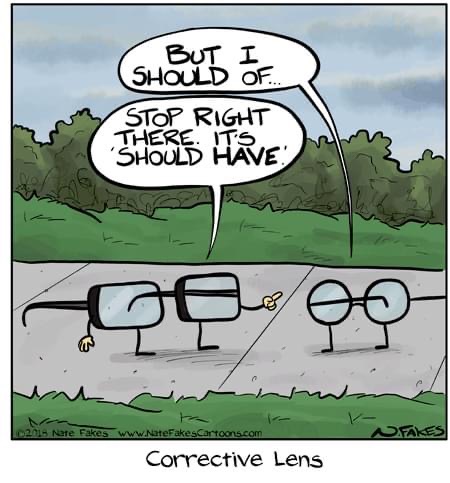 THE PUZZLER
Answer to last week's puzzler: The next sequence is 1,2,3,4,5,6. The rule that generates each new sequence in the series is to take the last number of the current sequence and put it first, then the first number, then the second from last, then the second, and so on.  The origin of this puzzler is the sestina, a form of poetry that uses this pattern of numbers to determine the last word of each stanza of six lines each (the same six words are repeated at the end of each line of the sestina in the pattern dictated by the sequence in this puzzle). If you're still puzzled, have a look at Wikipedia's description of a sestina.
This week's puzzler:  Albert asked the members at a weekly meeting to find the sum of the first 50 odd numbers. As everyone settled down to their addition, Bondy ran to the head table and said, "The sum is 2,500." Albert chuckled and said, "Lucky guess," and gave him the task of finding the sum of the first 75 odd numbers. Within 20 seconds, Bondy was back with the correct answer of 5,625. How does Bondy find the sum so quickly?
ROTARY NEWS
1.  AFRICA MILESTONE 2021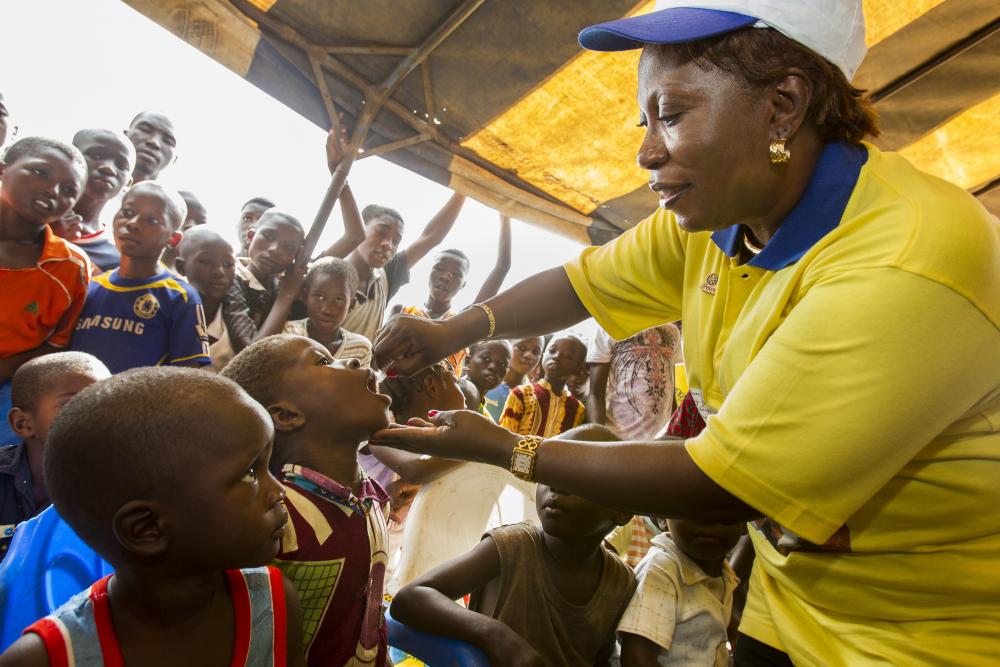 National PolioPlus Committee members and Rotary members celebrate the certification of the AFRO-region as wild-poliovirus free. August 2021. (2020_182)
In August 2020, the
@World Health Organization (WHO)
African Region was certified free of wild polio thanks to strong vaccination campaigns, improved surveillance and close coordination. This progress continues to eliminate all forms of the virus in Africa.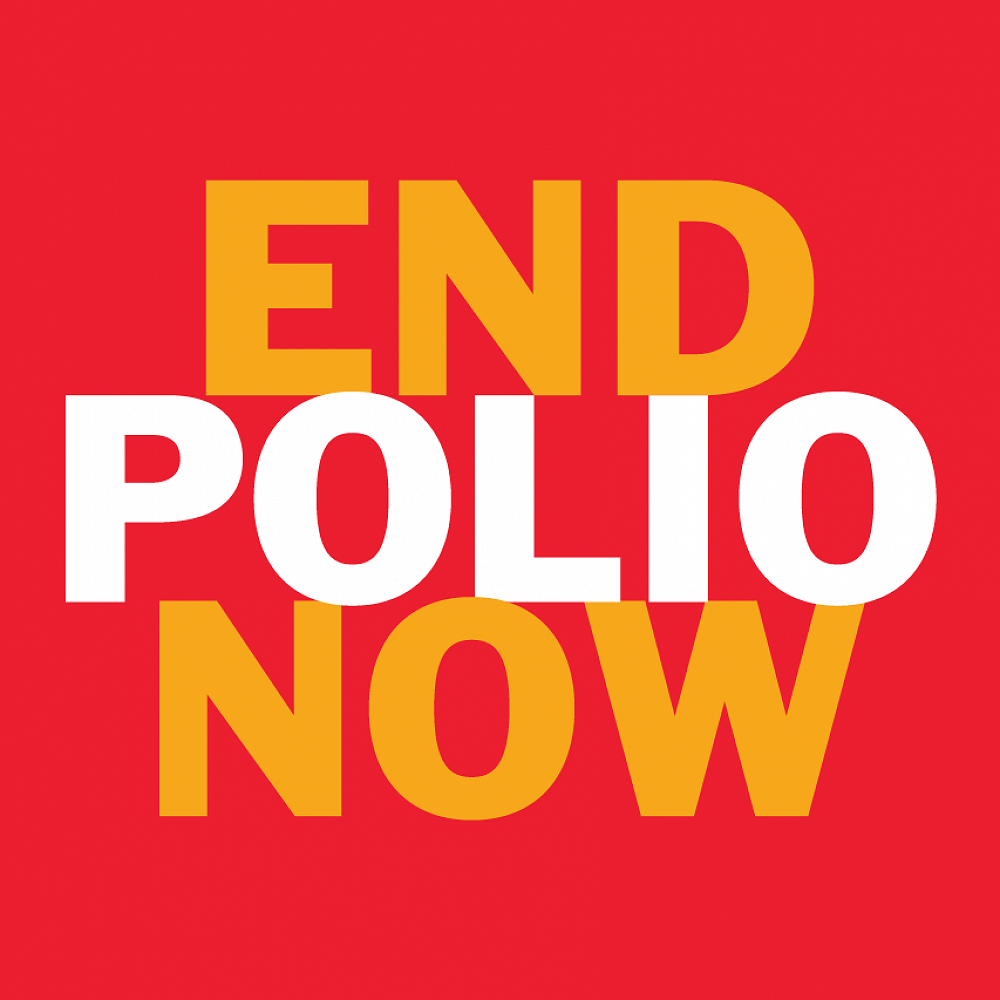 The quest for Polio eradication must continue …
Article by PDG Bob Aitken, RI Rotary End Polio Now Coordinator
AFGHANISTAN – the quest for Polio eradication must continue …
How can we ever achieve complete Polio eradication in the wake of the collapse of democracy in Afghanistan?
Is Rotary's historic and most significant humanitarian project staggering to a halt with little or no chance of accessing millions of children in that war torn country?
These are just some of the questions on the lips of Rotarians around the world at this time …
Our members are also grappling with the realisation that Rotary has long been working with a culture of people that do not have the same beliefs and standard of behaviour that exists in most western nations.
Such questions pose a real dilemma for Rotarians who really put service above self and have a desire to share a quality of life with all the people of our world.
The answer for everyone is that we must not lose focus on Rotary's promise to the children of the world!
Rotary has pledged to eradicate Poliomyelitis and has already contributed US$2.2 billion and countless volunteer hours to the cause. Today, 19.4 million people around the world who otherwise would have been paralysed are walking due these efforts and those of our partners.
Since 1985, Rotary has focused on polio eradication as its priority program and, as such, has worked with many nations and groups which do not share ideology as practised in the west.
Our campaign has been overwhelmingly successful and we stand on the brink of total success with only TWO cases of the wild polio virus reported in the last eight months – one each in Pakistan and Afghanistan.
If our Rotary teams do not complete the challenge in these two countries, there is a danger the virus can escape to areas of low vaccination levels and gain strength again.
Carol Pandak, Rotary International's Director of PolioPlus, reported last week that The Global Polio Eradication Initiative (GPEI) is closely monitoring developments in Afghanistan.
She said GPEI partners and staff are currently assessing immediate disruptions to polio eradication efforts and the delivery of other essential health services to ensure continuity of surveillance and immunisation activities while prioritising the safety and security of staff and frontline workers in the country.
'The Polio program in Afghanistan has operated for many years amid insecurity and conflict, and we will continue working with all actors, agencies and organisations who enable delivery of immunisation as well as humanitarian assistance to populations in need across the country. The GPEI remains steadfastly committed to protecting all children from polio and supporting the provision of other essential immunisations and health services,' she continued.
Carol Pandak said we strongly believe that the delivery of health care – including polio vaccinations – is essential to prevent diseases and safeguard communities.
'Together with our partners, the people of Afghanistan, national and provincial authorities, we will do everything in our power to continue this critical work', she concluded.
It is important to understand that Rotary International is not in this campaign alone. We stand firmly with the World Health Organisation, the US Centres for Disease Control and Prevention, UNICEF and the Bill & Melinda Gates Foundation as part of a united team.
Rotary and these partners in the Global Polio Eradication Initiative have built a vast infrastructure – including 145 laboratories with technicians and surveillance teams – that has contributed much to other health emergencies such as Ebola in Nigeria and most recently the COVID-19 pandemic.
The final message is that there is no room for Rotary International and its partners to be selective in caring for the children of the world.
September is Basic Education and Literacy Month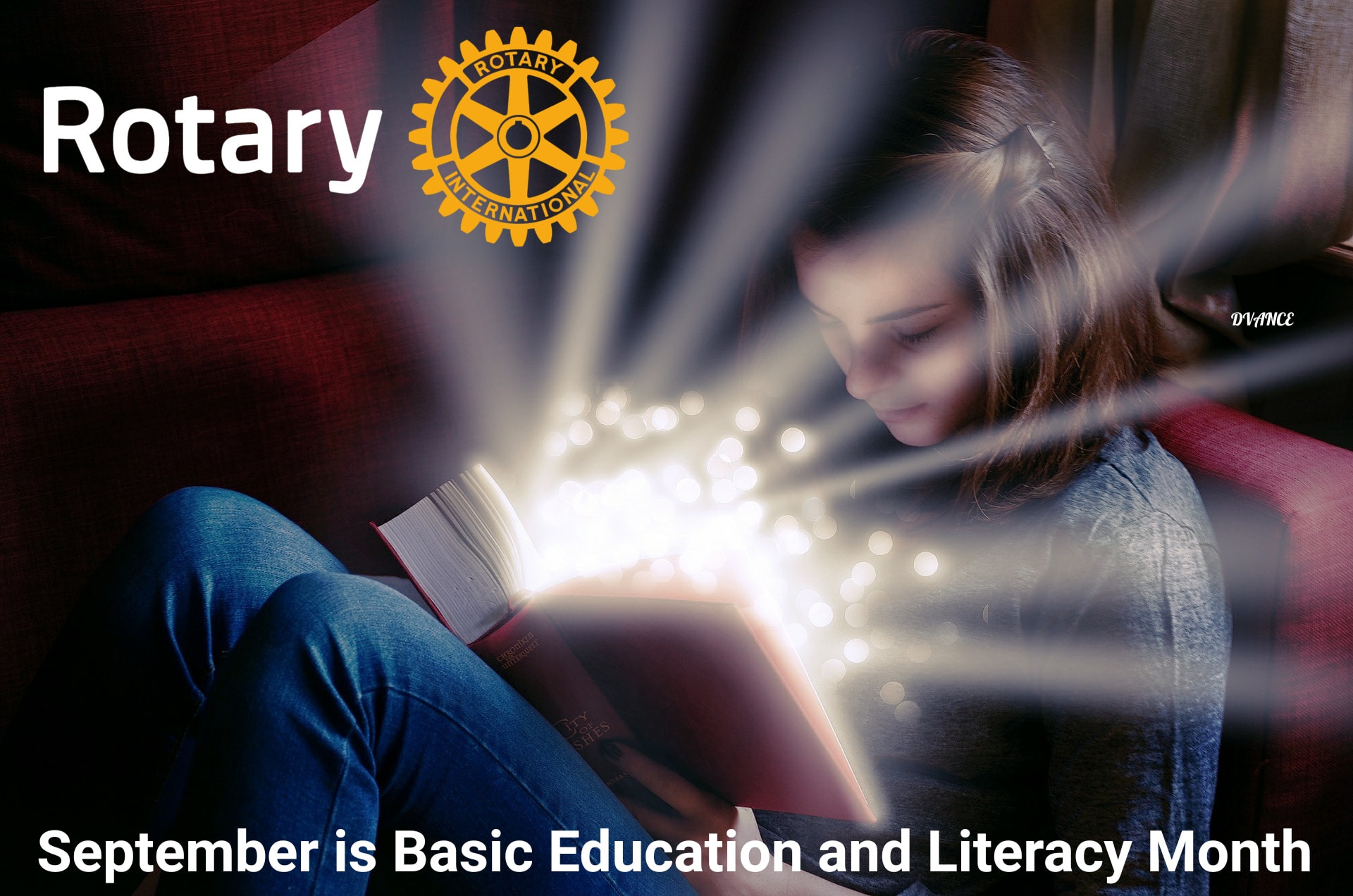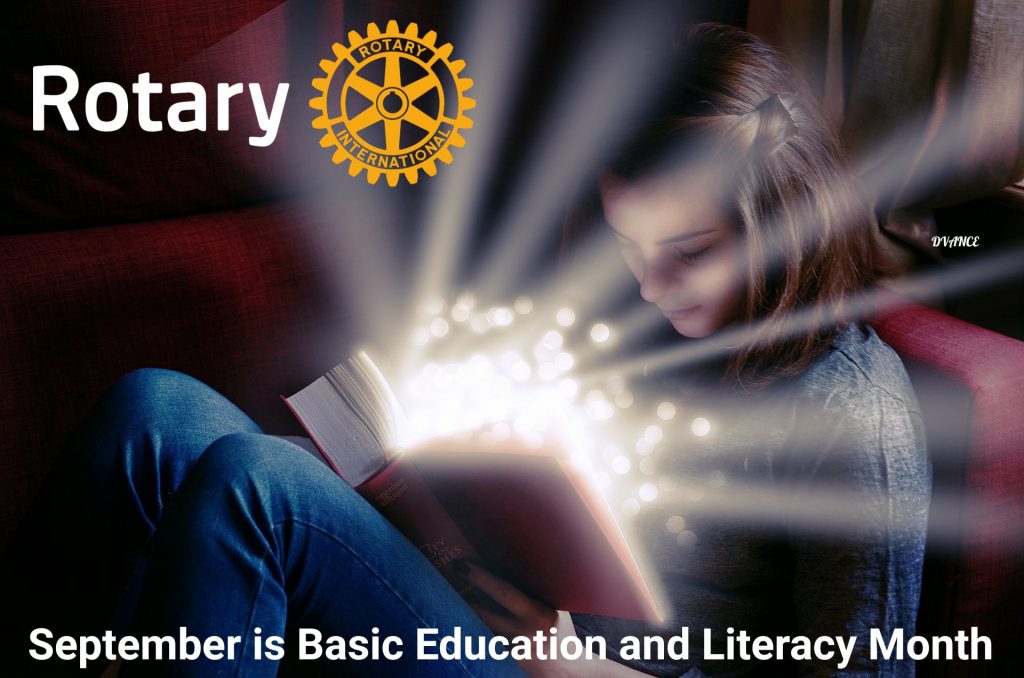 ROTARY CLUB OF COOLAMON Inc. 2021-22
Chartered March 3rd, 1971; Sponsoring Club Narrandera Rotary Club
President: Albert Suidgeest
President-Elect 2022-2023: Paul Weston
Secretary: John Glassford
Treasurer: Henk Hulsman
Rotary Foundation Director: Neil Munro
Membership Director: Dick Jennings
Service Projects Director: Daryl Breust
Youth Services Director: Anne Rzeszkowski
Club Admin Director:  Ian Jennings
Public Image Director: Grahame Miles
Sergeant @ Arms: John Bond
Immediate Past President: Howard Atkinson
Bulletin Editors: Paul Weston and John Glassford
Webmaster: John Glassford