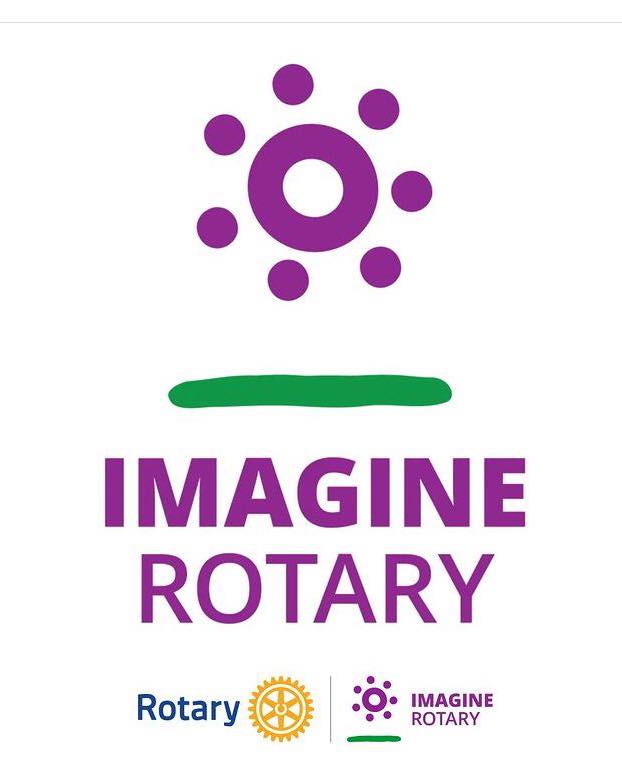 WEEK OF JULY 18th
President Paul welcomed 15 members to our weekly meeting, our guest tonight was the Rev. Scott Mudd.
The meeting was an enjoyable one some highlights:
Our Treasurer reminded all of our members that half-year memberships are now due.
Adrian Lindner reported on the Coolamon Landcare field days–see the full report elsewhere in this bulletin.
President Paul enlightened us with a future glimpse of storage of media.  A US-based company has developed a robust archival method that is assured of keeping data intact for hundreds of years. Surprisingly, the information storage medium is synthetic DNA; the technology used for creating genetically modified organisms can construct sequences of the same building blocks used to store genetic information to encode any type of information. Even more amazing than the longevity of the data is the small amount of space required; it is estimated that the entire content of the internet (currently ca. 40 zettabytes, or 40 trillion gigabytes) could be stored in a container about the size of a shoebox when encoded on DNA (pretty amazing when you consider that a typical computer hard drive stores a measly 500 gigabytes).
JG gave a quick update on the sunflower seeds with news that PDG Brian Coffey from D9670 (Newcastle to Tamworth) wants 100 boxes.
Scott Mudd spoke on his upcoming BBQ on Wednesday past.  The idea is for an open house for men mainly who are in need of help with mental health issues.  It was a BYO chair and self event. Scott asked for some help with firewood.  This was done.
Garth spoke on the imminent Larapinta Trek for ShelterBox.  Garth has been appointed the ShelterBox Ambassador for the Riverina.  Garth now has a brand new ShelterBox to use for fund-raising events for ShelterBox.
Mary advised the meeting that the Bunnings BBQ raised $1,196 for the Larapinta Trekkers target of $3,000 per trekker.  You can still support our intrepid trekkers by donating on line:
DONATE TO THE COOLAMON TREKKERS HERE.
Paul reminded the members that we are working with Lions at the gate for the Ganmain Show on Saturday 20th August.
Another outstanding fines session by the S@A Garth and his Cpl. Dick Jennings.
DIARY
*N.B. You are always welcome to bring guests to most of our meetings, just advise Ian Jennings if you want to bring a guest along when you respond to the weekly dinner roll call!
Thursday, 11th August – CRC board meeting. Coolamon Sport & Rec Club, 7 pm.
Monday, 25th July – Regular meeting.  Coolamon Sport & Rec Club, 6.30 for 7 pm
Monday, 1st August – Regular meeting.  Coolamon Sport & Rec Club, 6.30 for 7 pm
Tuesday, 2nd August – Larapinta Trek (benefit for ShelterBox) (with Garth Perkin, Mary Potts and Don Dyce).
Larapinta Trek 2022 for ShelterBox
Monday, 15th August – Coolamon Telephone Book Meeting.
Saturday August 20th Ganmain Agricultural Show.  On the gates with Lions.
Monday, August 22nd Larapinta Trek talk: with Garth Perkin and the trekkers.
Saturday/Sunday October 1st-2nd – Gears and Beers (Wollundry RC). 
Friday-Sunday 21st-23rd October
– 
District Conference.
  Joyes Hall, CSU campus, Wagga Wagga (details forthcoming). [
NB
The district conference will be moving to an October timeslot as of this year, which is why we're having two district conferences in 2022).
Friday-Sunday 28th-30th October 2022  – Rotary Zone 8 Conference (Canberra).
Rotary Australia New Zealand and Pacific Islands Conference
Monday 7th November CRC Annual General Meeting including election of office bearers for 2023-2024.
JUST FOR LAUGHS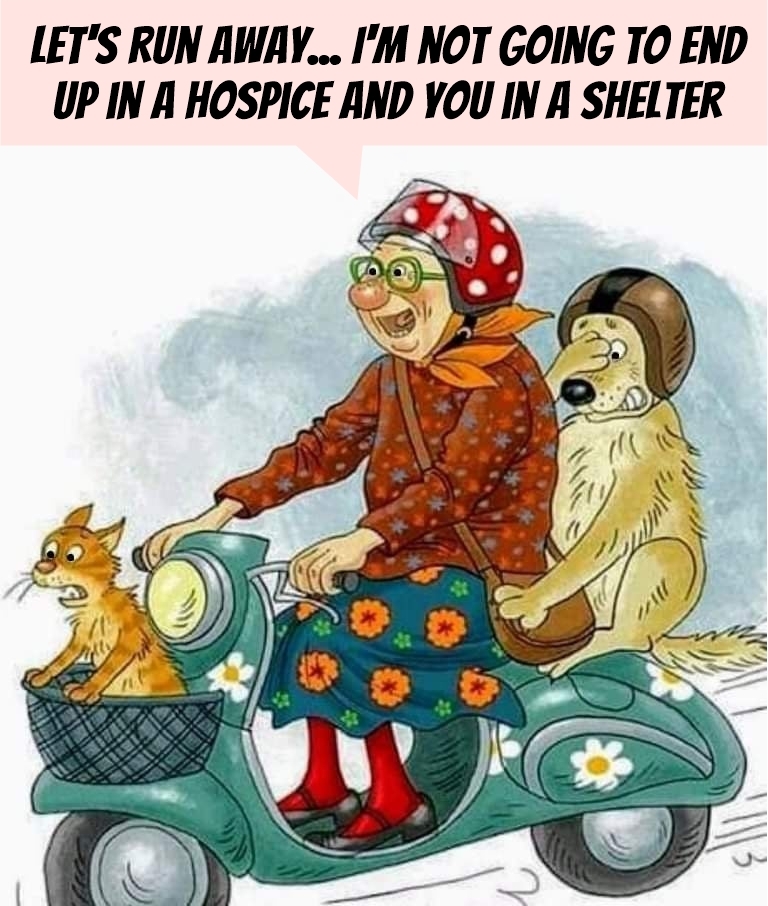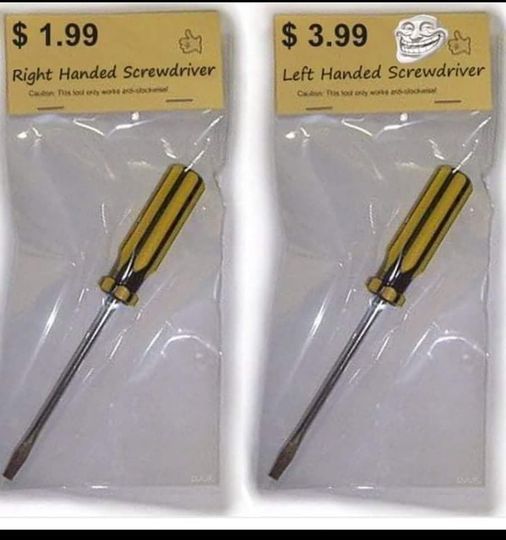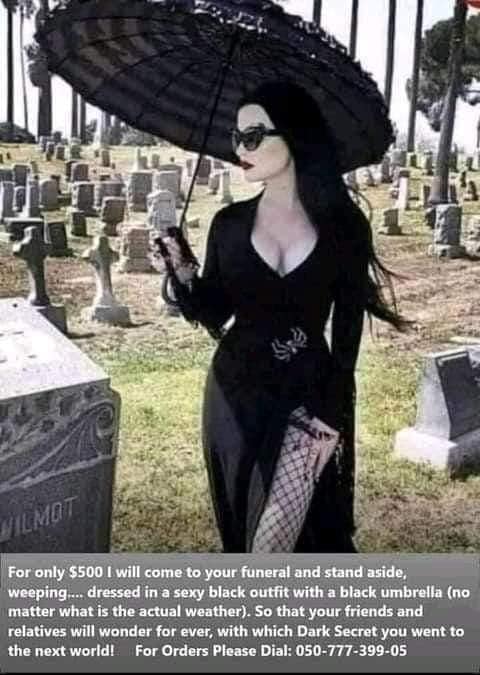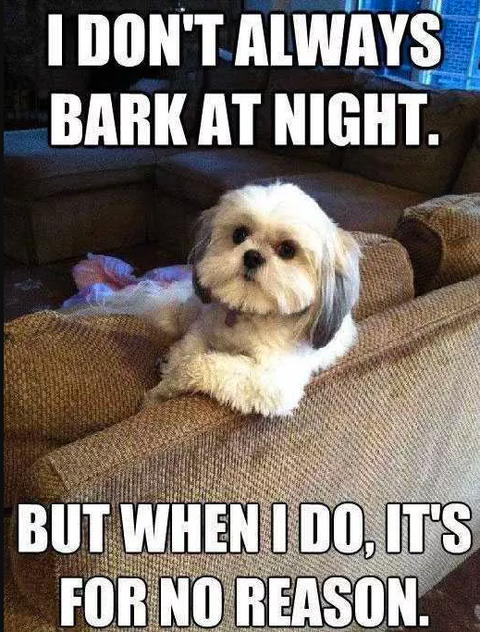 THE PUZZLER
Answer to the last puzzlers: 
Easier one: The future is always in front of you but cannot be seen!
Harder one: Five minutes.
This week's puzzlers: 
Easier one: A boy is walking down the road with a doctor. While the boy is the doctor's son, the doctor is not the boy's father. Then who is the doctor?
Harder one: What number comes next in the following sequence? 2 4 8 10 20 __
ROTARY NEWS
1. COOLAMON LANDCARE GROUP FIELD DAY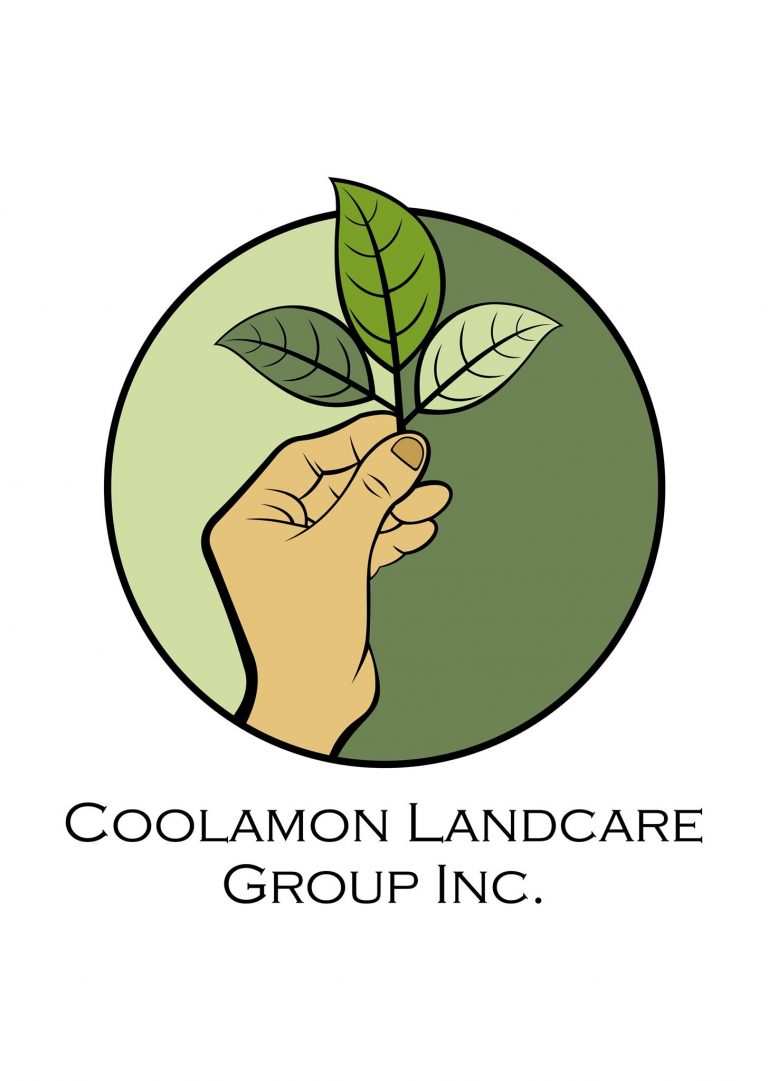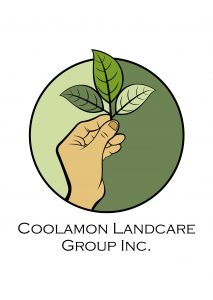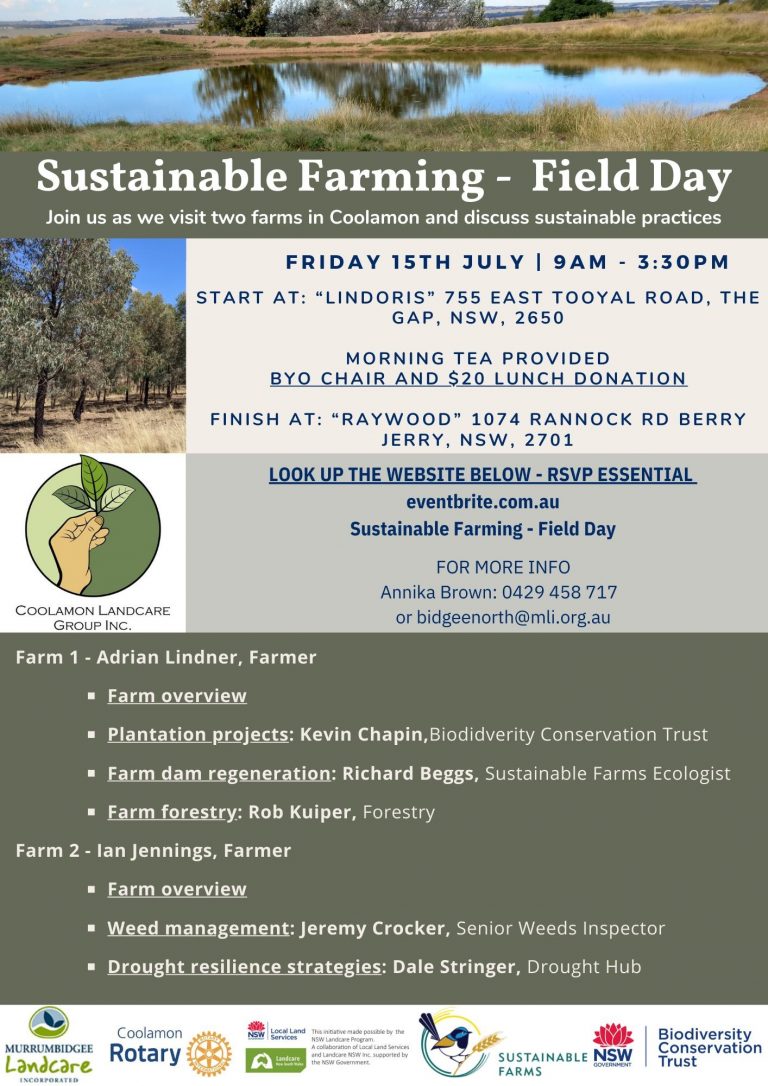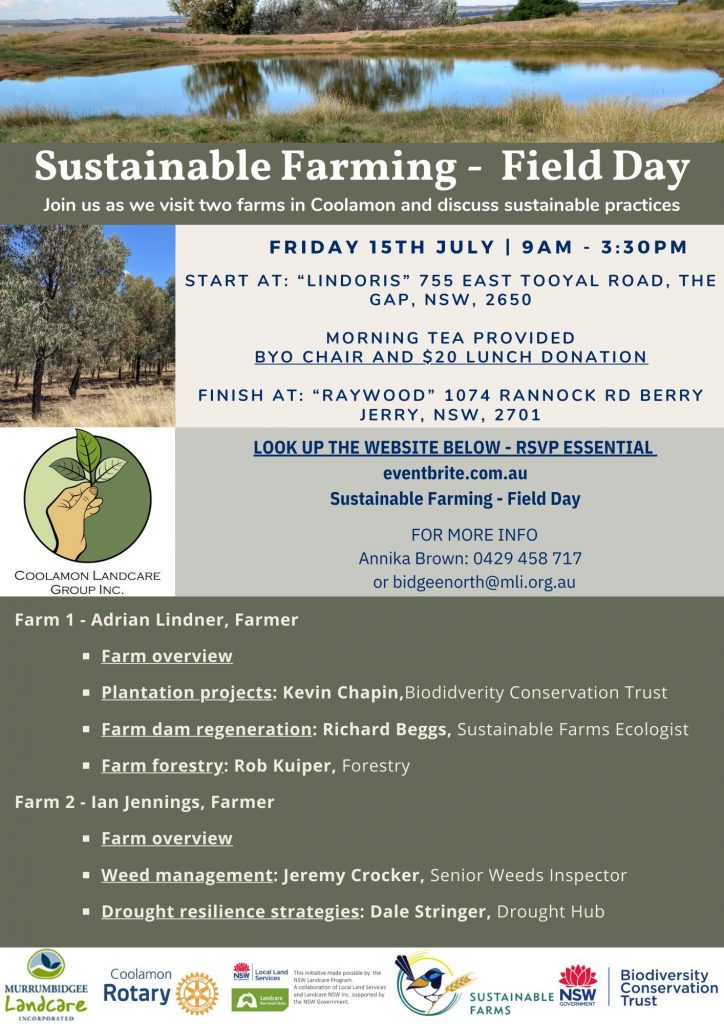 From Ian Jennings and Adrian Lindner:
SUSTAINABLE FARMING FIELD DAY
Murrumbidgee Landcare hosted a successful Sustainable Farming Field Day on the 15th of July on two farms south and north of Coolamon. The event was assisted by Coolamon Landcare and the Rotary Club of Coolamon. Rotary's 7th area of focus being supporting the Environment. 35 attended on the day, with some attendees travelled from Tumbarumba and Young.
The emphasis was demonstrating how environmental enhancements can be undertaken on productive mixed farming enterprises. Such environmental projects not only protect or enhance the environment, they can improve productivity with initiatives such as shelter belts for livestock, reducing land degradation and encouraging biodiversity and pollinators. We highlighted success stories, particularly around restoring degraded landscapes but also how there were some failures and lessons learnt, such as vegetation species selection and seed provenance.
The morning was very brisk but the sun came out and the fog rolled away leaving us with a perfect day.
The topics we talked about were.
Farm overview: Adrian Lindner, Farmer
Plantation projects: Kevin Chapin, Biodiversity Conservation Trust
Farm dam regeneration: Richard Beggs, ANU Sustainable Farms Ecologist
Farm forestry: Rob Kuiper, Farm Forestry
Farm overview: Ian Jennings, Farmer
Weed management: Jeremy Crocker, Senior Weeds Inspector
Drought resilience: Dale Stringer, Drought Hub
If you were unable to make it or want to get some resources from the day please contact Annika Brown an email E: [email protected]
or call M:0429458717
2.  BUNNINGS BBQ NEWS.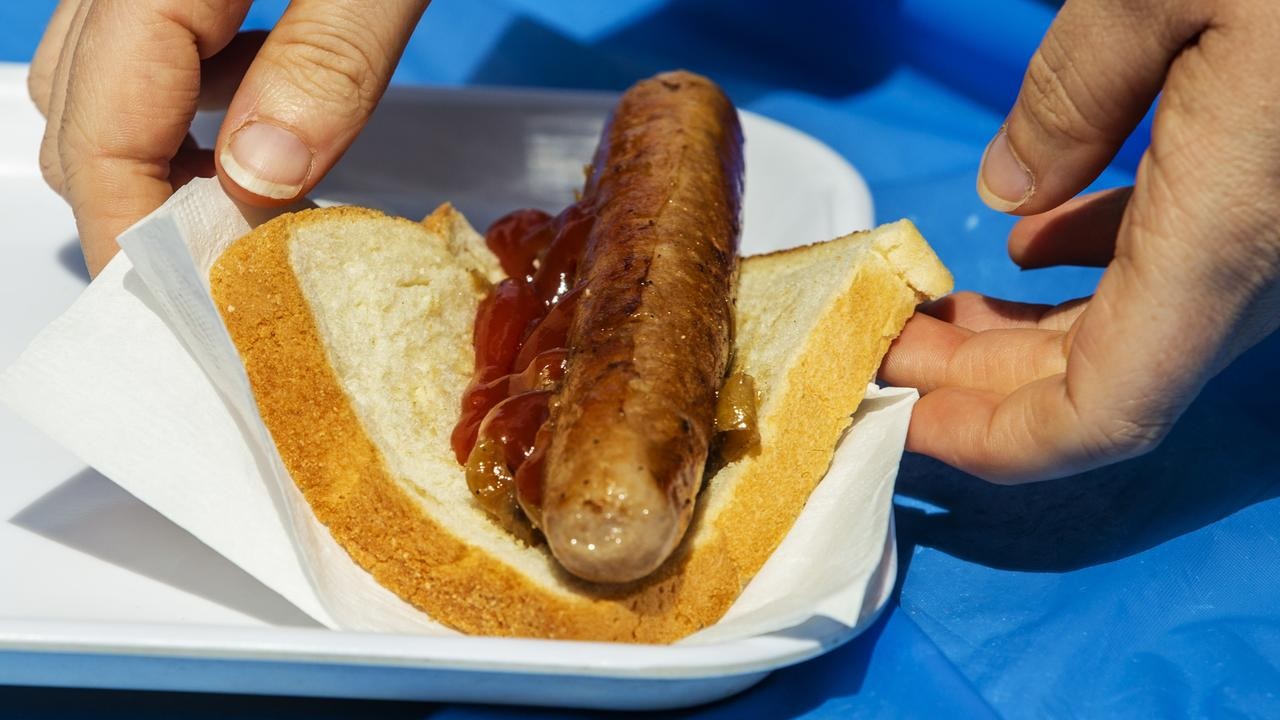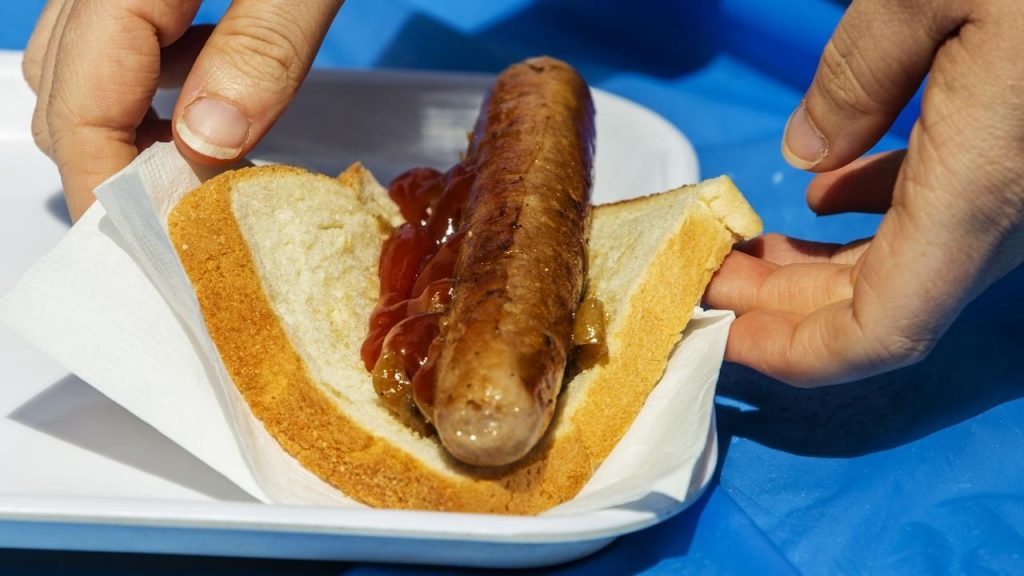 Last Saturday our Rotary Club was able to run a Bunnings BBQ in Wagga Wagga.  It was well serviced by Mary Potts, Don Dyce, Garth Perkin,  Paul Weston, Albert Suidgeest, Dick Jennings, Jannette and Eric Board.  They raised $1,196.00 for the ShelterBox Larapinta Trek.
Bunnings BBQs have been in the news lately and one news article can be read here:
One shopper would rather "give up driving my damn car" than miss out on this iconic Bunnings staple despite a big change.
The price of a snag and bread at Bunnings is set to increase for the first time in 15 years.
A Bunnings sausage sizzle will go up from $2.50 to $3.50 at stores across Australia from July 23, as community groups struggle to cover the rising cost of ingredients.
The price of drinks will remain at $1.50.
It is the first time the price has risen in 15 years. In that time, the price of food and non-alcoholic drinks has gone up by more than 51 per cent, according to ABS data.
3.  SUNFLOWER SEEDS NEWS
Garth Perkin has installed 31 display/donation boxes in our Shire.  Well done Garth.
Boxes are going out to various clubs and districts and the latest is Parkes RC who are now under way: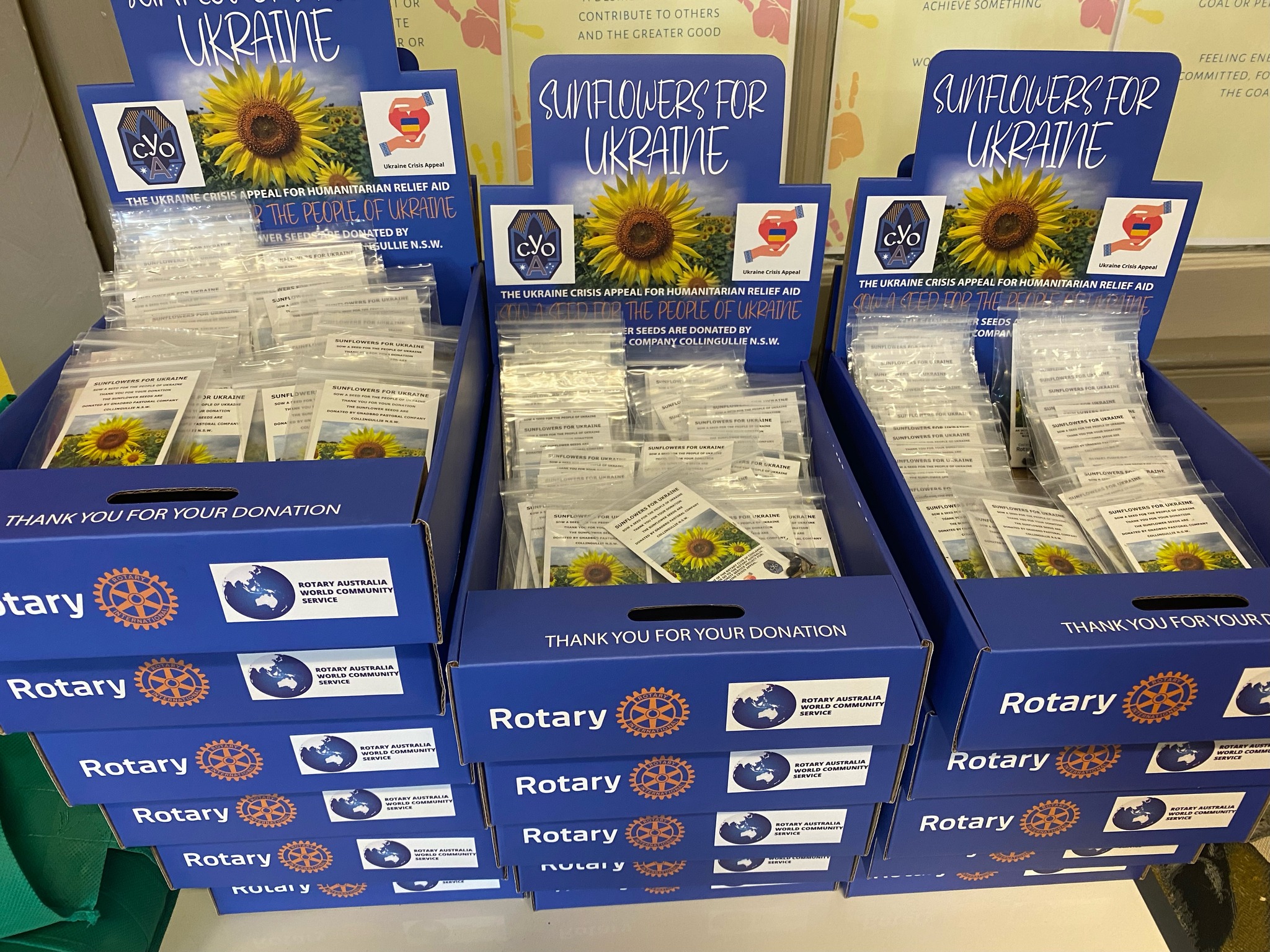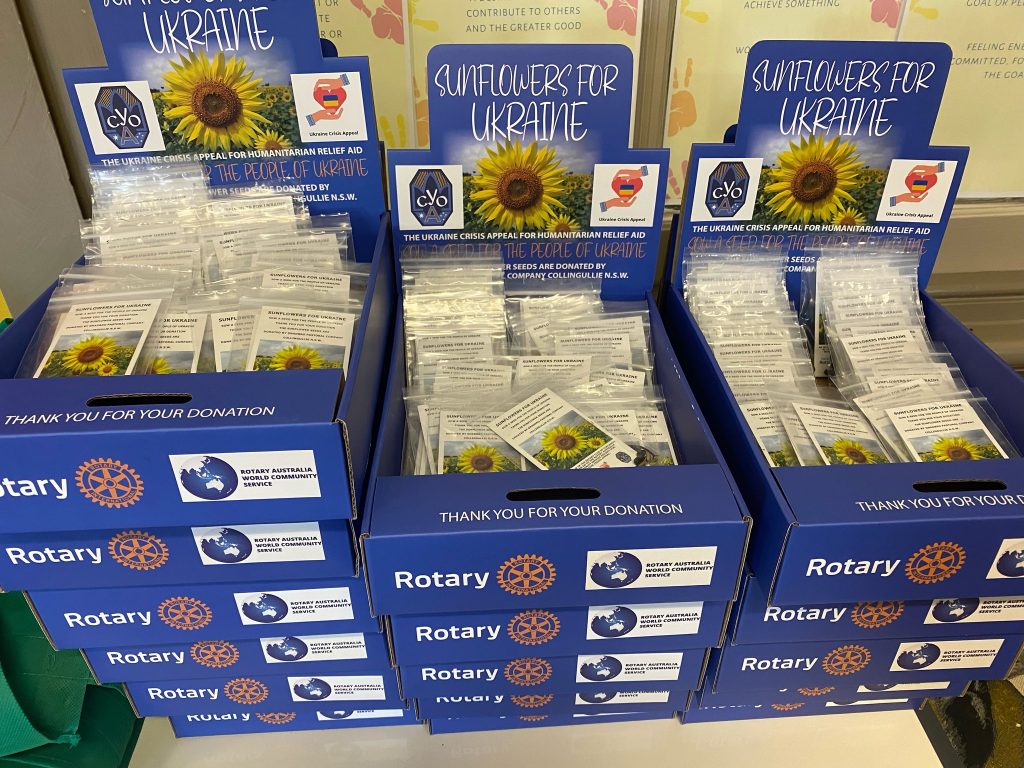 The Rotary Club of Parkes will join a District project initiated by the Rotary Club of Coolamon to support the Ukraine Appeal. At various venues around town community members will be able to purchase sunflower seeds for planting. The sunflower is the National floral emblem of Ukraine, so purchasing them will provide financial support, but also show solidarity with Ukraine.
Funds raised will go to the Rotary's Ukrainian Aid Fund, which has already received around a million dollars in donations. Money is being streamed directly into the Ukraine through the Eastern European branch of the International Charity group CARITAS. Rotarian, Liz Noakes, with the help of incoming and outgoing Rotary Exchange students will coordinate the local effort.
JULY IS ROTARY  NEW LEADERSHIP MONTH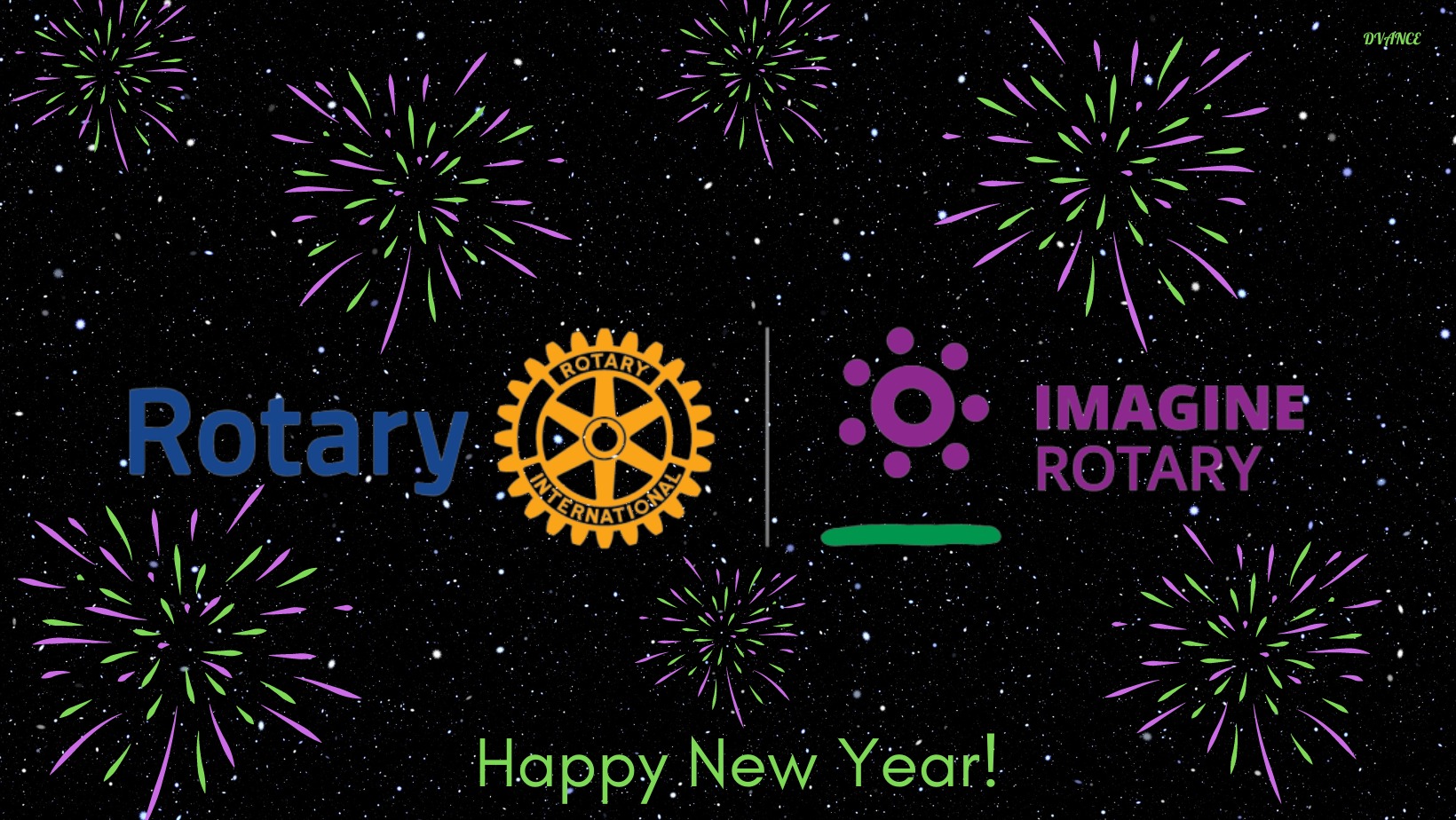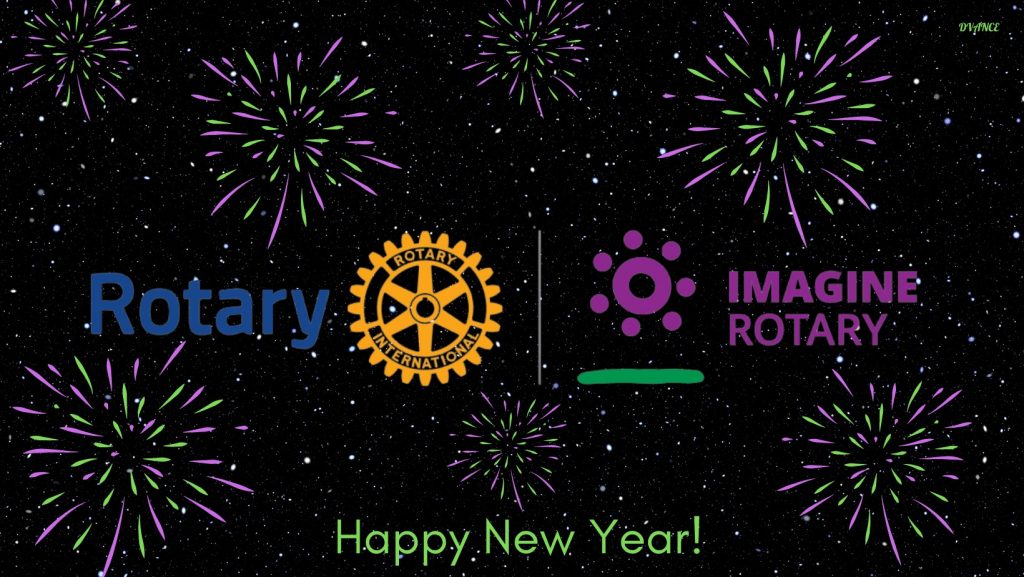 Graphics by Debbie Vance from Canada.
ROTARY CLUB OF COOLAMON Inc. 2022-23
Chartered March 3rd, 1971; Sponsoring Club Narrandera Rotary Club
President: Paul Weston
President-Elect 2023-2024: John Bond
Secretary: John Glassford
Treasurer: Mary Potts
Membership Director: John Nulty
Service Projects Director John Bond
Youth Services Director: Anne Rzeszkowski
Club Admin Director:  Henk Hulsman
Public Image Director: Grahame Miles
Sergeant @ Arms: Garth Perkin
Immediate Past President and Vice-President: Albert Suidgeest
Bulletin Editors: Paul Weston and John Glassford
Webmaster: John Glassford